Building on the success of last year's inaugural MLS Awards, Toronto realtor and chartered accountant Scott Ingram has returned with his 2020 edition.
In his own words, Ingram created the 'awards' because he was curious to see what the most expensive house that sold in Toronto on the MLS was, which made him then wonder what the least expensive was... and so on.
---
Though TRREB's MLS system covers a wide geographic area, the 'winners' showcased below are just from Ingram's main area of interest, the City of Toronto (aka the 416), unless noted otherwise. They also focus exclusively on residential real estate (sorry commercial). Please also keep in mind that the MLS is re-sale properties (as opposed to pre-construction sold directly by the builders).
So, without further ado, here are the winners as determined (and wonderfully explained) by Ingram...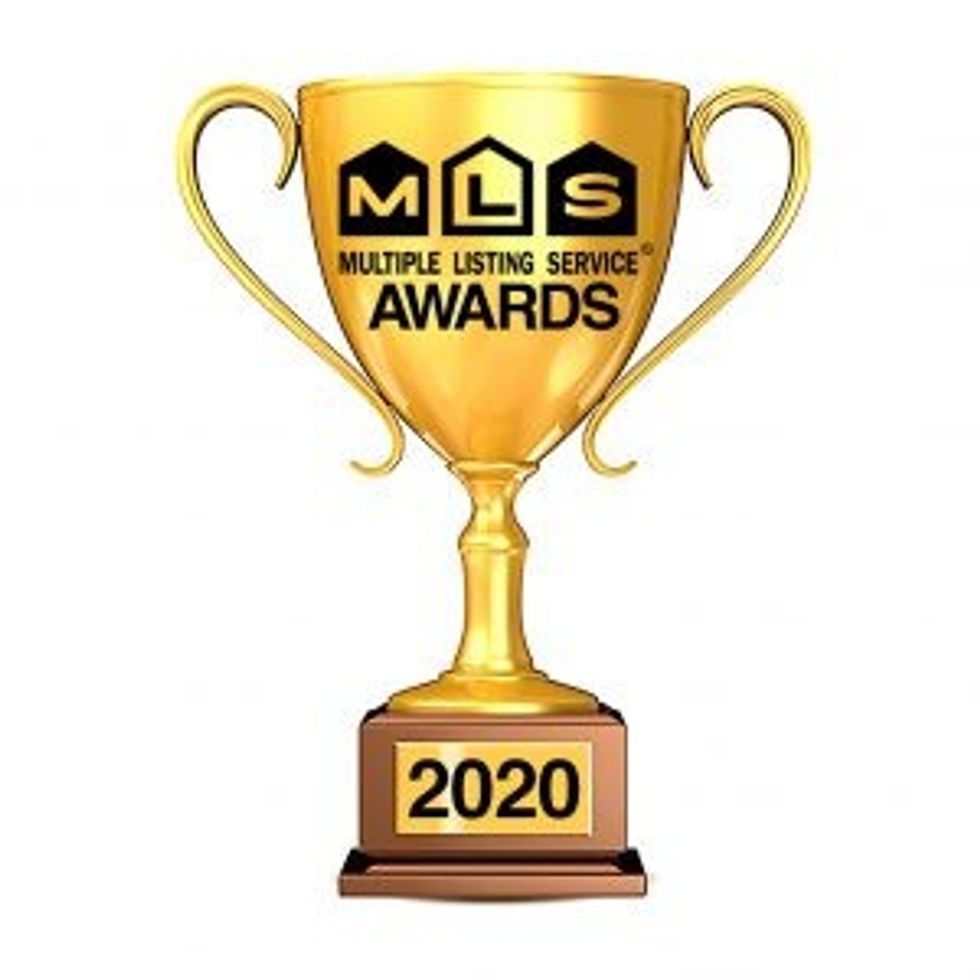 Most Expensive Asking Price
The rest of these listings will be ones that actually sold. Note that listing prices can have a lot of wishful thinking built in, and especially in uber expensive properties can vary a lot from any final sold price. So I like to deal in sold prices because they are real. That said, here is the highest asking (list) price for a Toronto property on the market in 2020: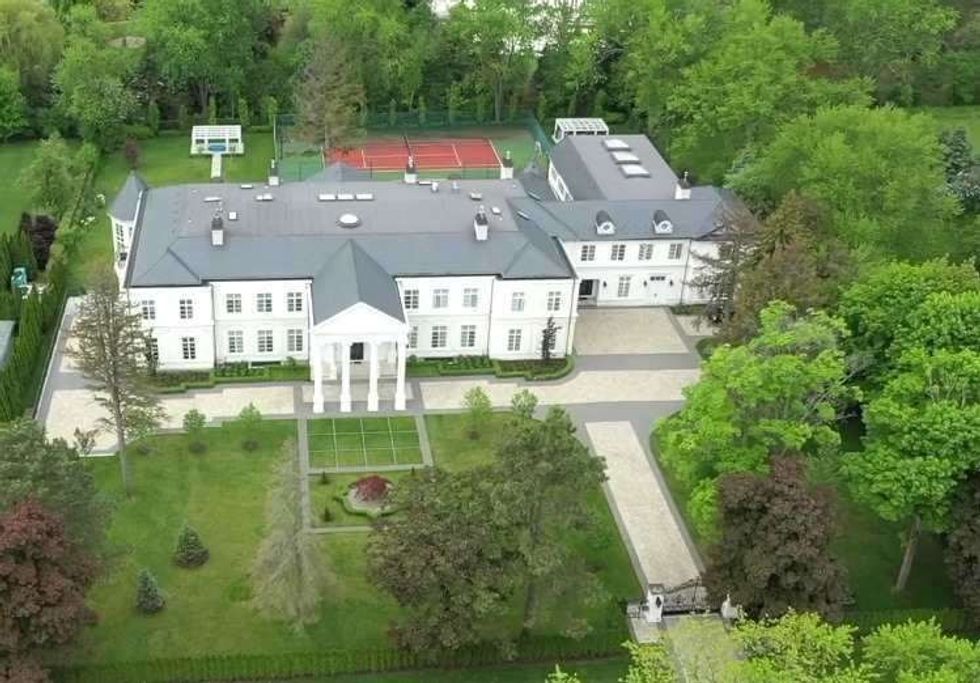 Neighbourhood: C12 Bridle Path-Sunnybrook-York Mills
Address: 71 The Bridle Path
List Price: $32,000,000
DOM: 189 (and counting)
This was the runner up entry in 2019, when it started the year listed at 38.9M (carrying over from 2018). The house that it finished second to was a Bridle Path neighbour listed at $39.5M which was once featured in the Toronto Star and had been on the market a few times since 2014. The listing for that one expired in February of 2019, but it did sell privately in 2020, for $30.8M. (Which is why I'm calling this the MLS awards because I can't track private sales with any ease.)
READ: Canadian Homes Over $1M Mark Expected to Grow in Value By 7.5% in 2021
Back to this one at 71 Bridle Path. It's actually currently still available (alternate link for photos, or here if you prefer video). Rest assured the 21 rooms (plus 9 more in the basement) do include a place suitable for working from home.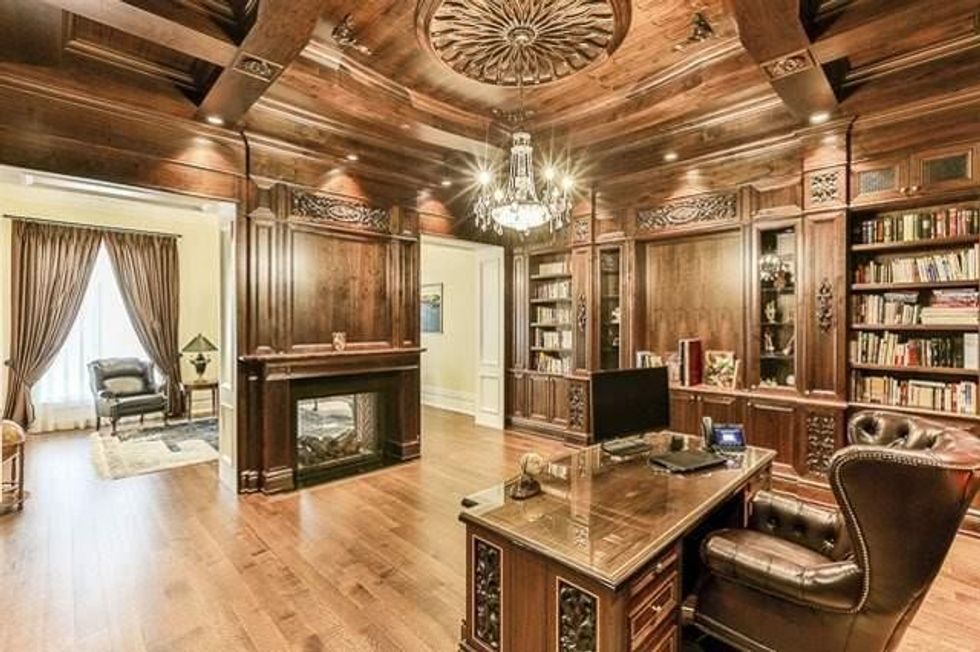 The description includes the following adjectives: awe-inspiring, elite, breathtaking, dramatic, iconic, handcrafted, world-class, spectacular, soaring, fabulous, gorgeous, brilliant, timeless, exquisitely-proportioned, rare. It's like the agent's keyboard was set to "superlative" when they typed up the listing.
Most Expensive Sale: Freehold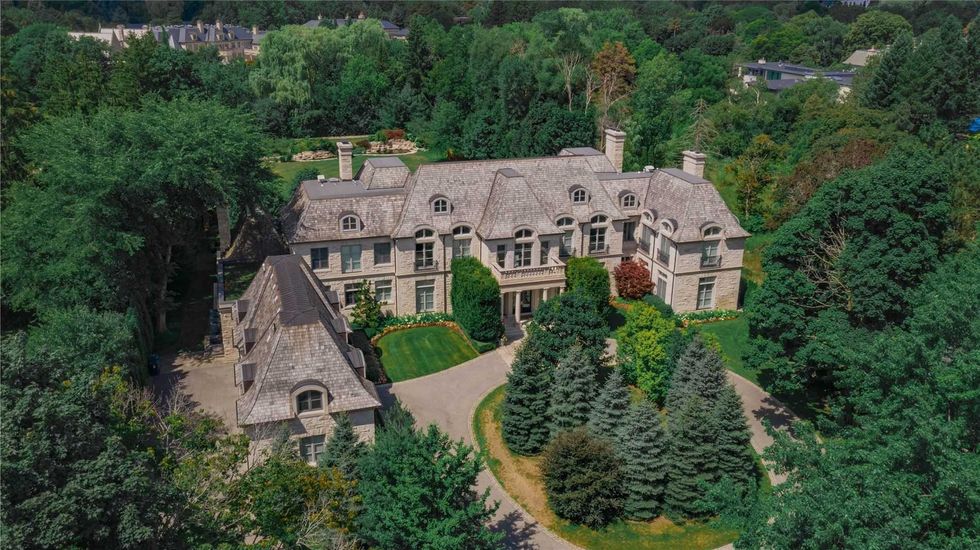 Neighbourhood: C12 Bridle Path-Sunnybrook-York Mills
Address: 93 The Bridle Path
Sold Price: $23,000,000
DOM: 16
While 2019 had nine sales of $10 million or more, 2020 brought a dozen of them. This was the only one over $20 million, and as you see, we didn't have to travel too far from the two houses we talked about above. It's just a bit down the street on the Bridle Path (whereas last year's most expensive sale ($13.18M) was in Forest Hill South.
It's listed as having 4 bedrooms (and another below-grade). Interesting, to me, is that five of the 12 houses that sold for at least $10 million had "only" four bedrooms. But there are nine bathrooms so you shouldn't have to line-up to use the facilities. It was also listed as having 24 parking spots.
Least Expensive Sale: Freehold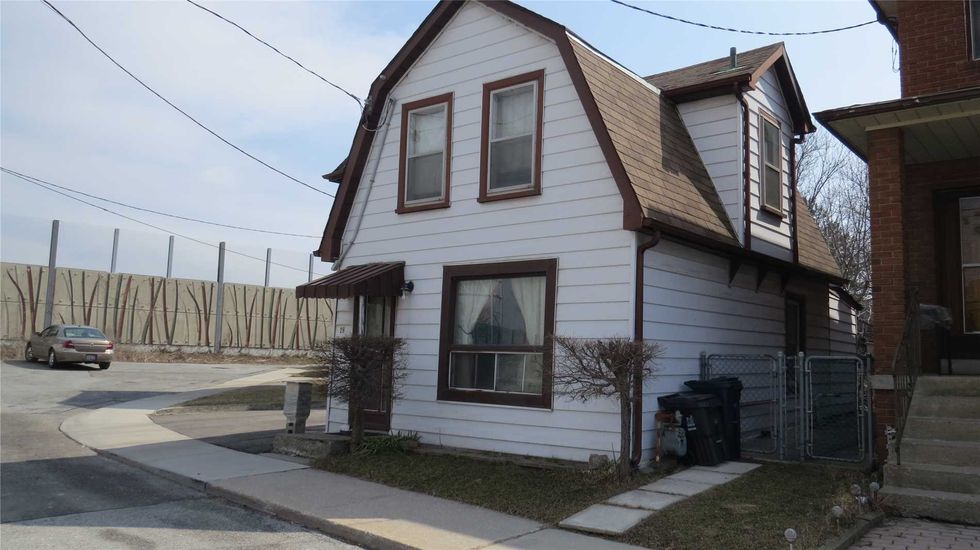 Neighbourhood: W4 Mount Dennis
Address: 29 Ray Ave
Sold Price: $420,000
DOM: 7
So, this is pretty nuts. The champion for this category isn't only in the same neighbourhood as last year's winner, it's on the same street. Not only that... it's the same house! They bought it in April 2019 for $380K and took possession on July 11. Then turned around and listed it for $525K less than 2 months later on September 5. It's plain to see that the 38% increase ($145K) they were looking for was due to all the improvements they made in those 2 months: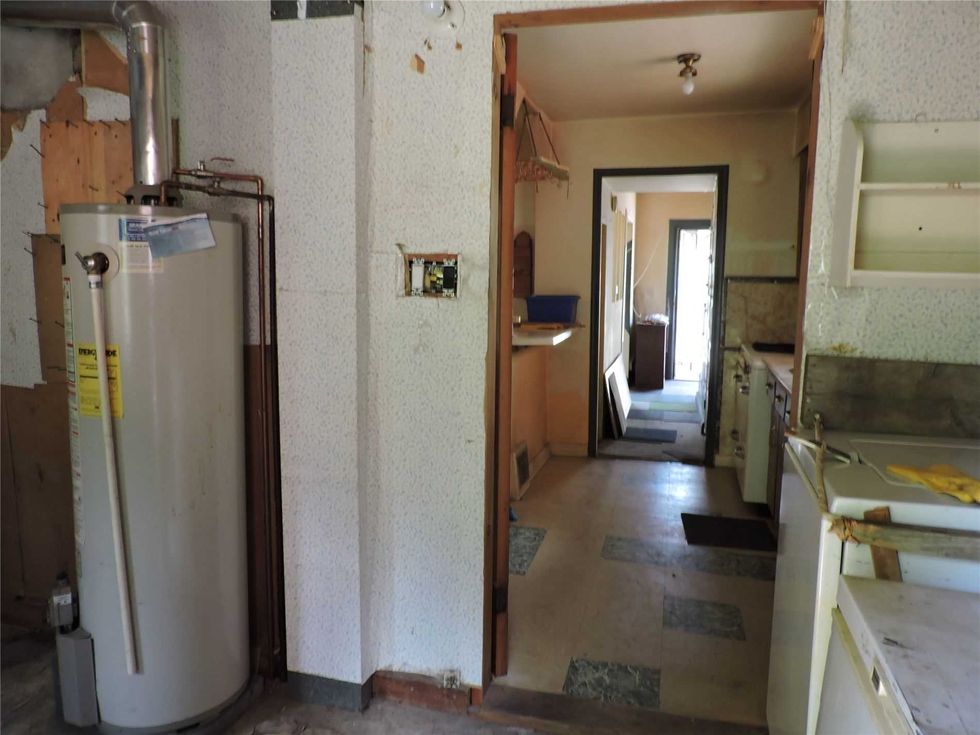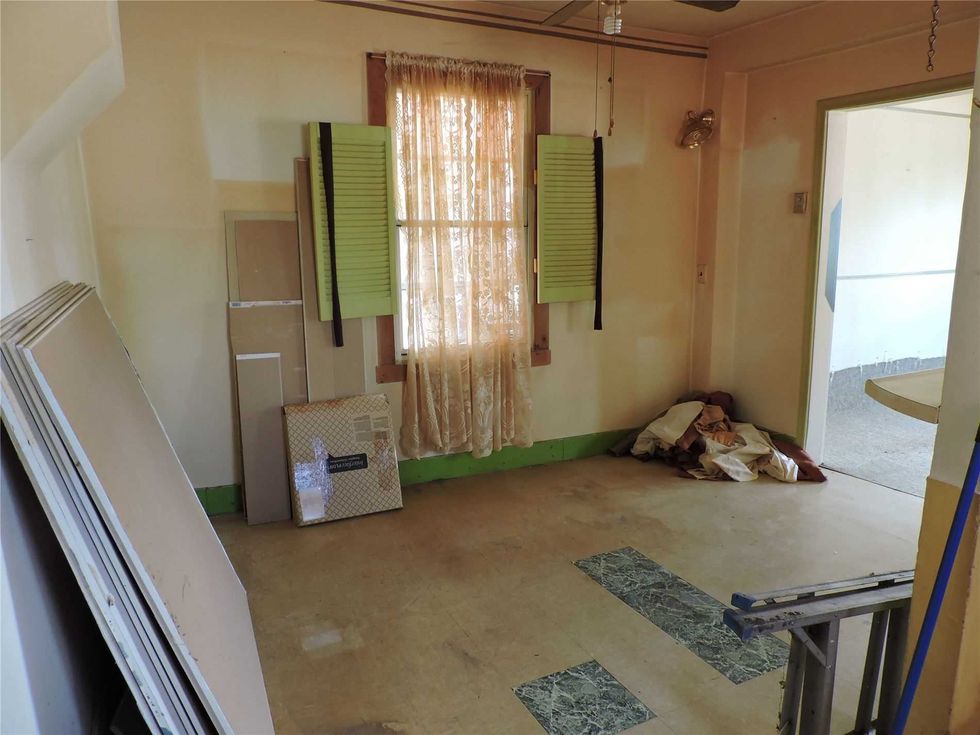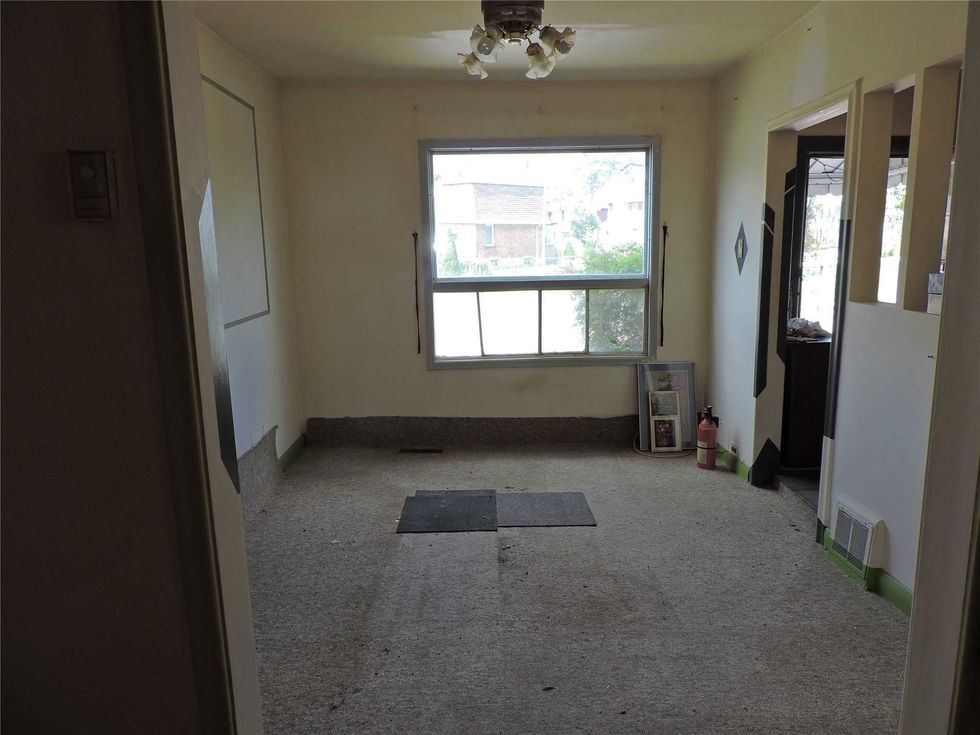 Despite the attention to detail in the staging it didn't sell on the first listing (61 days). It didn't sell on the second listing either (62 days). But as you all know, the third time's the charm and after a price reduction of zero dollars (it was still listed at $525K) it sold in January of 2020 for $420K. It closed in February 2020. So they got $40K more for it after holding it for 7 months. But factor in that they paid $8,400 in land transfer taxes, call it 4% commission on selling ($16,800), and say $3,800 in legal fees total for the buy and sell. So that's $29,000 in expenses, so they're actually only up $11,000. But wait -- they would've paid seven months worth of property taxes (prorates to about $1100) and utility bills ($150 a month would be another $1000) to carry it. And unless they bought it in cash, they had financing costs to carry it. So best-case the sellers made $9,000 for their troubles, over 9 months (2 months from purchase to close, additional seven months until closed again).
The real winner in this "investment" was the real estate agent representing the flipper. On the purchase, she would've made $9,500 at 2.5%. Then on the sale, she double-ended it, which is why I assumed 4% commission above instead of 5%. Sometimes agents will reduce the total commission from 5% to 4.5% in those cases, but I figured she probably owed them more -- especially if it was her advice that led them to buy it as an easy flip. So on the sale, she made $16,800 bringing her take on the house to $26,300. Now, subtracting off for agent cellphone photos and zero floor plans, that's a net of $26,300 for the agent. Compared to, at most, $9,000 for the flippers.
To be fair, the agent's brokerage will take a cut of those commissions (and there are fixed costs involved with being a real estate agent), but point made. Oh, and don't be too sorry for the sellers, because the listing noted "One Seller Is Realtor."
Also note the neighbourhood is Mount Dennis, which has been #1 least expensive hood in my annual Most and Least Expensive Neighbourhoods list in each of the 4 years I've compiled it.
Here's one for the affordability files: There were only 4 sales of freeholds under $500K last year, but 12 sales over $10M. (I'm excluding vacant lots, though some houses are basically one step up from a vacant lot.)
Note: I also excluded this brown shed on a 10' x 25' lot that sold for $45,000.
Most Expensive Sale: Condominium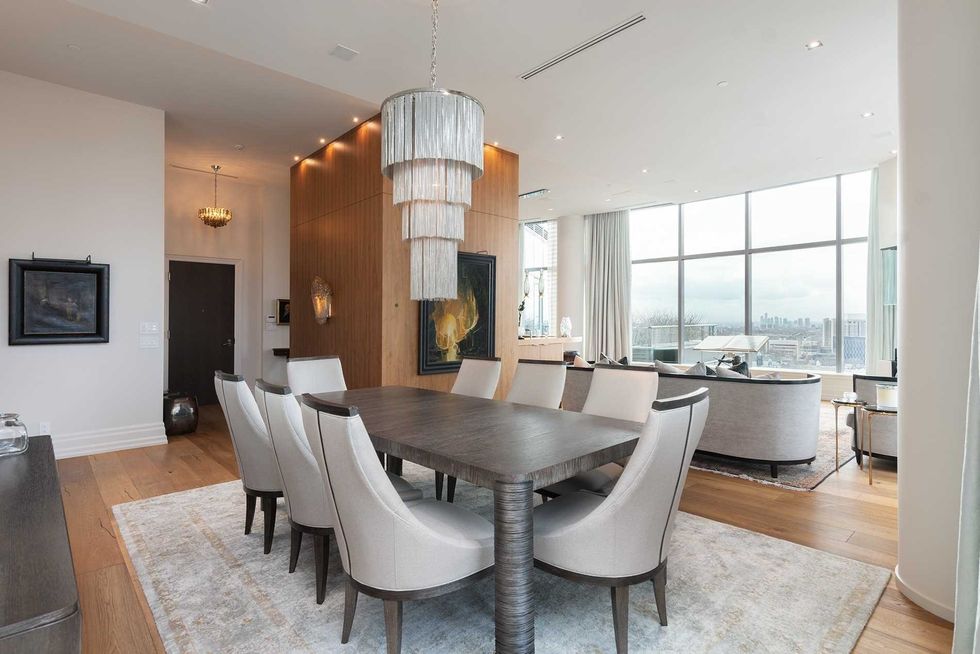 Neighbourhood: C1 Bay St Corridor
Address: 77 Charles St W (77 Charles West)
Sold Price: $9,000,000
DOM: 154
This one is listed at 3,720 sq ft and has 2 bedrooms and four bathrooms. Also four parking spaces, so the ideal buyer was someone with more cars than kids. You get "5 large lockers (rooms)" too, so you can also have more stuff than kids. Maintenance fees are just under $6K a month and property taxes are just under $25K a year, so you're looking at $97K a year to live there (plus utilities).
There were 14 sales of condos of $5 million or more in 2020, up from eight in 2019.
Most Expensive Condominium Maintenance Fees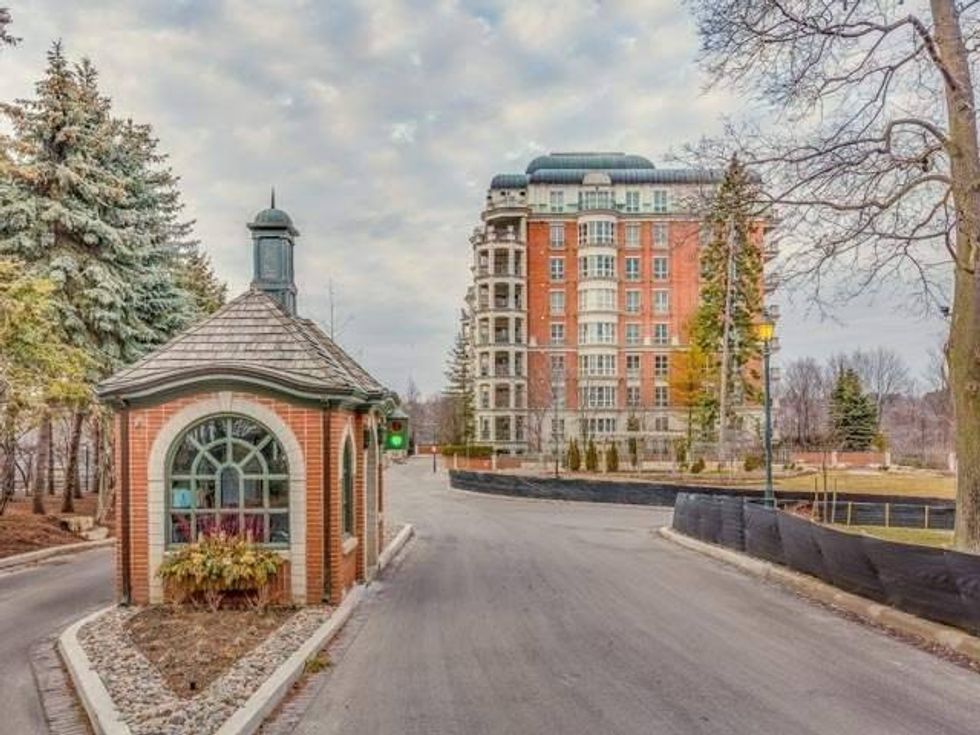 Neighbourhood: C12 Bridle Path-Sunnybrook-York Mills
Address: 2 Chedington Place (The Chedington II)
Sold Price: $7,100,000
Maintenance Fees: $6,624/month
This building is located right at Bayview and Lawrence, by Glendon College. The unit's listing said it was 5,400 sq ft, so you're talking $1.23 per square foot per month, which is almost identical to the $1.24 figure of last year's winner. That's including the parking for four cars, though. Set aside $77,087 a year to pay these fees.
Least Expensive Sale: Condominium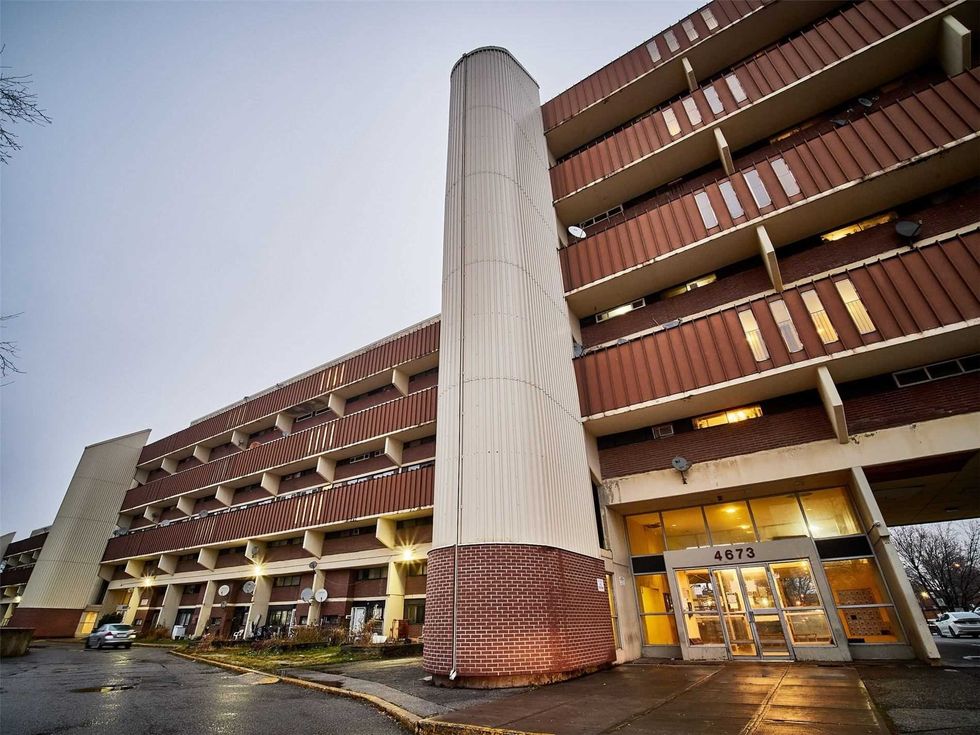 Neighbourhood: W5 Black Creek
Address: 4673 Jane St (Jane Street Condos)
Sold Price: $135,000
DOM: 15
It's in the same neighbourhood as last year's winner. In fact, it's in the same series of four buildings as last year's winner. They're located right on Jane, between Steeles and Finch. The forest at the top of the picture (we're looking east) is where Black Creek Pioneer Village is. On the upper right part of the picture is the tennis stadium on York's campus where they hold the Rogers Cup every year.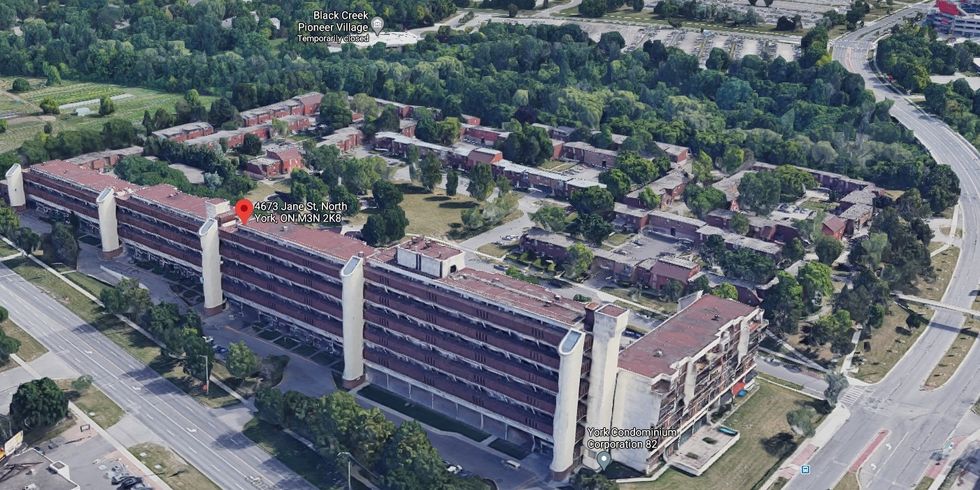 So you want to talk about the sad state of affordability in our city? The cheapest one last year sold for $85K (in the attached one to the south at 4645 Jane), so the floor for buying a property in Toronto increased a whopping 59% in the last year ($50K). How do you keep up with that at a lower income level? In 2019 there were 13 sales in those two buildings (4645 and 4673) for cheaper than this $135K one (ranging from $85K to $120K). The most expensive sale of an apartment in these buildings in 2019 was $150K, while somehow one sold for $225K this year (I can't really tell why, the next three highest were clustered within $180K and $185K).
They were built in 1972 and are showing their age. Toronto Star architecture critic Christopher Hume -- and Storeys' contributor -- had this to say back in 2009 (so add another decade of wear-and-tear on top of his description):
The first thing one notices about the complex itself is its enormous size. Running up the east side of Jane, it combines midrise slabs and small street-level townhouses with tiny front yards. Entrances are also small and remarkably shabby. They set the tone for what follows which, despite new cladding on the front facade, is rundown and depressing.
I noted last year that a large factor holding the values down is that CMHC won't insure the building and as one listing noted "Most Banks Do Not Provide Mortgage. Must Have Cash Buyers Or Private Financing." So you're looking at a buyer pool that's low income (or they'd be living elsewhere) but has $100K-$150K cash on hand. I'm sure that's a small pool.
The white elephant factor also holding down the values of these buildings at Jane and Shoreham is (hint: not the Rexall pharmacy):

Most Expensive Sale: Condo Parking Space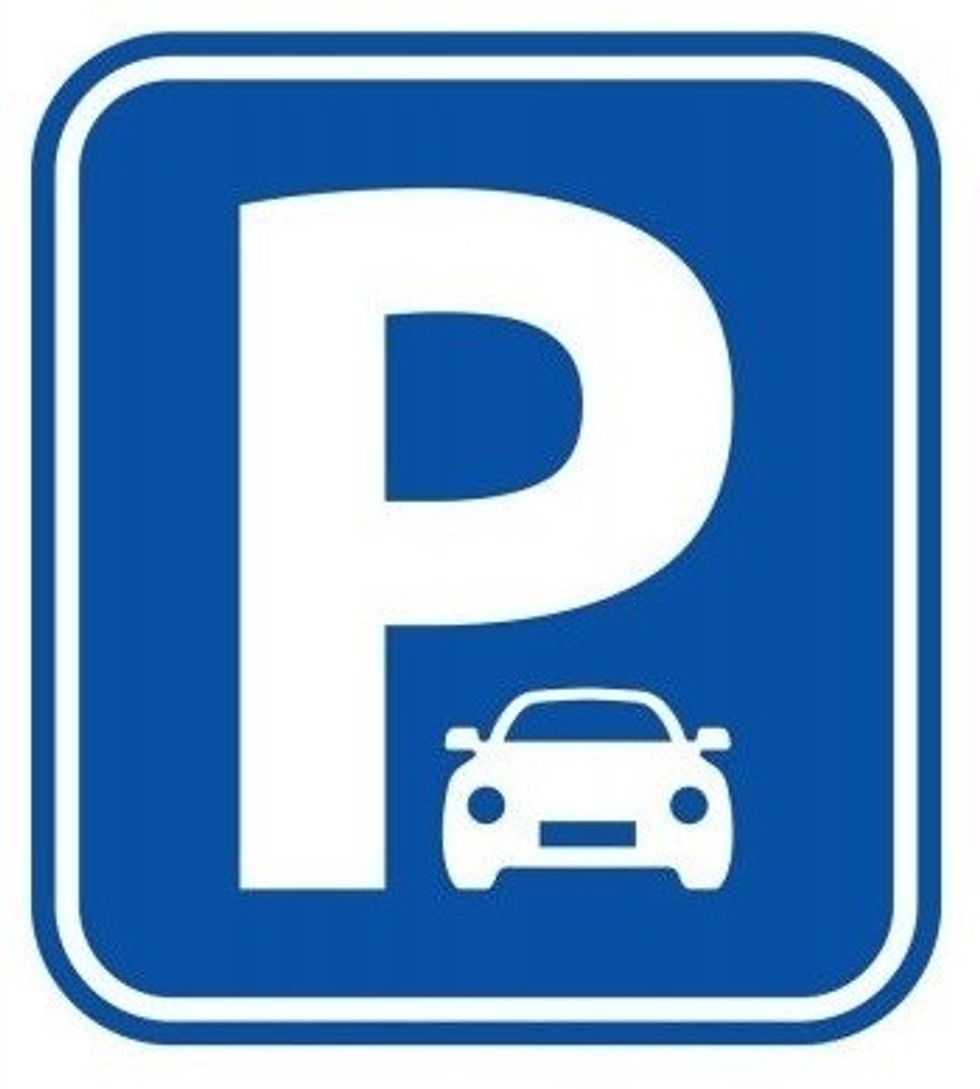 Neighbourhood: C1 Waterfront Communities
Address: 183 Wellington St W (Residences of the Ritz Carlton)
Sold Price: $122,900
DOM: 1
From last year's winner at Wellington and Blue Jays Way we have to walk a couple of blocks east to the Ritz-Carlton Residences. Last year's 2019 list had most expensive parking spot at just under $86K. I speculated that the owner might not even live there since there was no such restriction on the use. This year's $123K winner has to actually be a resident of the building. There were three parking spots to hit the $100K mark in 2020 (the others were at 197 Yonge and 1 Bloor St East).
I'm going to assume that there is a wall or post on one side of this spot (there wasn't a picture). The minimum parking space size per the City of Toronto is 2.9m wide x 5.6 m long. That works out to 175 sq ft. So this purchase price (assuming it's the minimum required size) works out to $702 PSF. If you consider the average price per sq ft for a unit in this building was $,1430 in the last year (per Condos.ca), then it's practically a deal! Especially if you could furnish it and hang out there.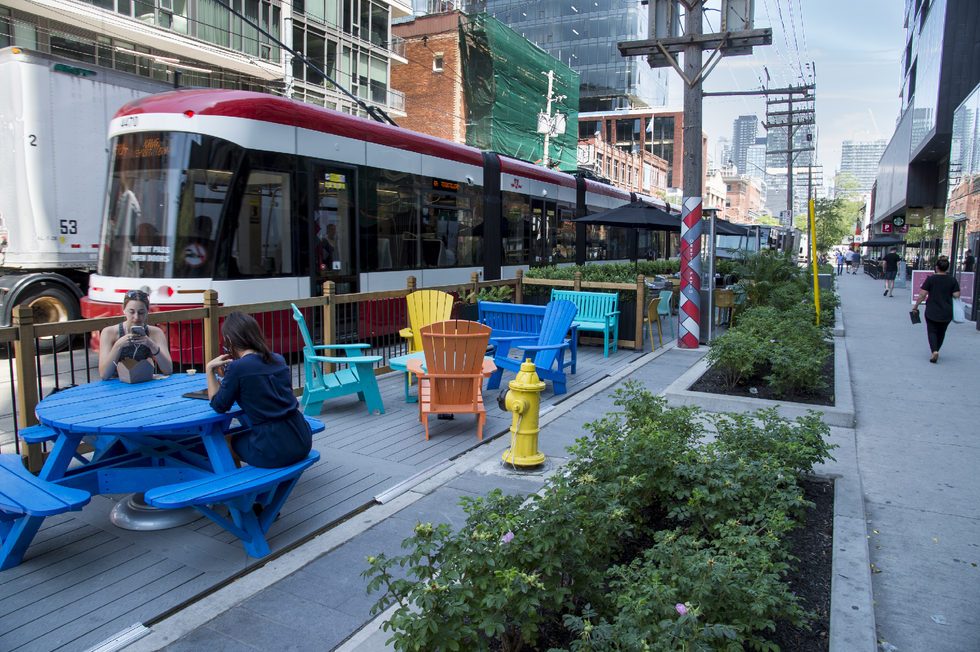 I find it wild that you could pay tens of thousands of dollars for a car, and then could sometimes fork over even more than that to just be able to park your car somewhere. The most expensive parking spot outside of the C1/C8 downtown core was $42K for a building on Bloor across from High Park.
Least Expensive Sale: Condo Parking Space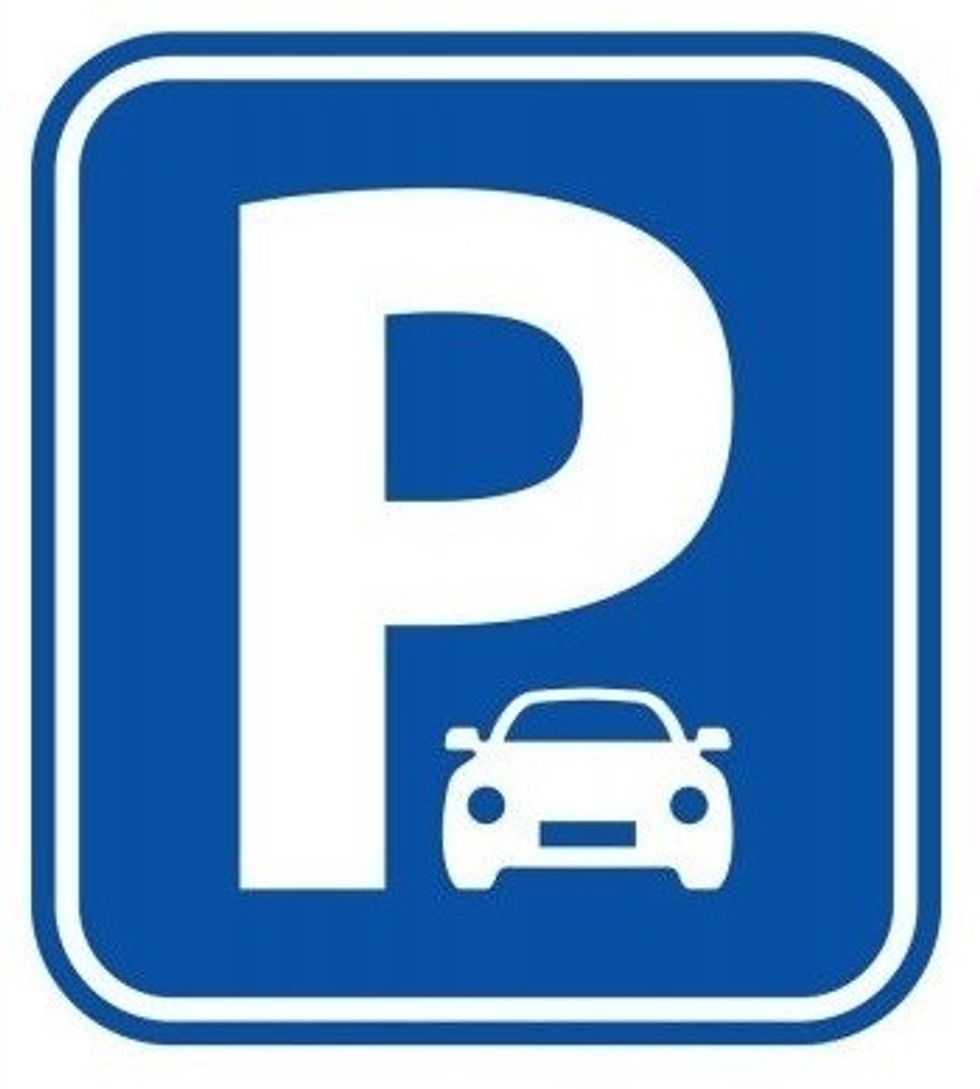 Neighbourhood: W4 Yorkdale-Glen Park
Address: 760 Lawrence Ave West
Sold Price: $4,500
DOM: 116
This one's out by Dufferin and Lawrence, and was 3 times cheaper than the next cheapest spot ($15,000 by Finch and Highway 27). I stumbled across this one by accident because for some reason the listing agent listed the "type" as Condo Townhouse (instead of Parking Space), and the "style" as Stacked Townhouse. Garbage in, garbage out.
Most Expensive Sale: Condo Storage Locker
Neighbourhood: C1 Bay St Corridor
Address: 44 St Joseph St (Polo Club II)
Sold Price: $12,000
DOM: 10
This one's kind of lame, compared to $22,000 for last year's "Largest Type Of Private Locker For Sale At The Minto Midtown Available For Sale. It Is More Like A Whole Storage Room!" This bad boy is 3' by 8' so $500 PSF. There were only 15 lockers sold on the MLS in 2020, but this is often the kind of thing that happens privately through a bulletin board post in the mailroom or on a Facebook group. The cheapest one I found was $5K (three qualifiers at this price, including two at 15 Iceboat Terrace -- where you don't need a storage locker if you're just an Airbnb guest ).
Curious what $15K of storage looks like? Feast your eyes on this handsome 24 square feet of space: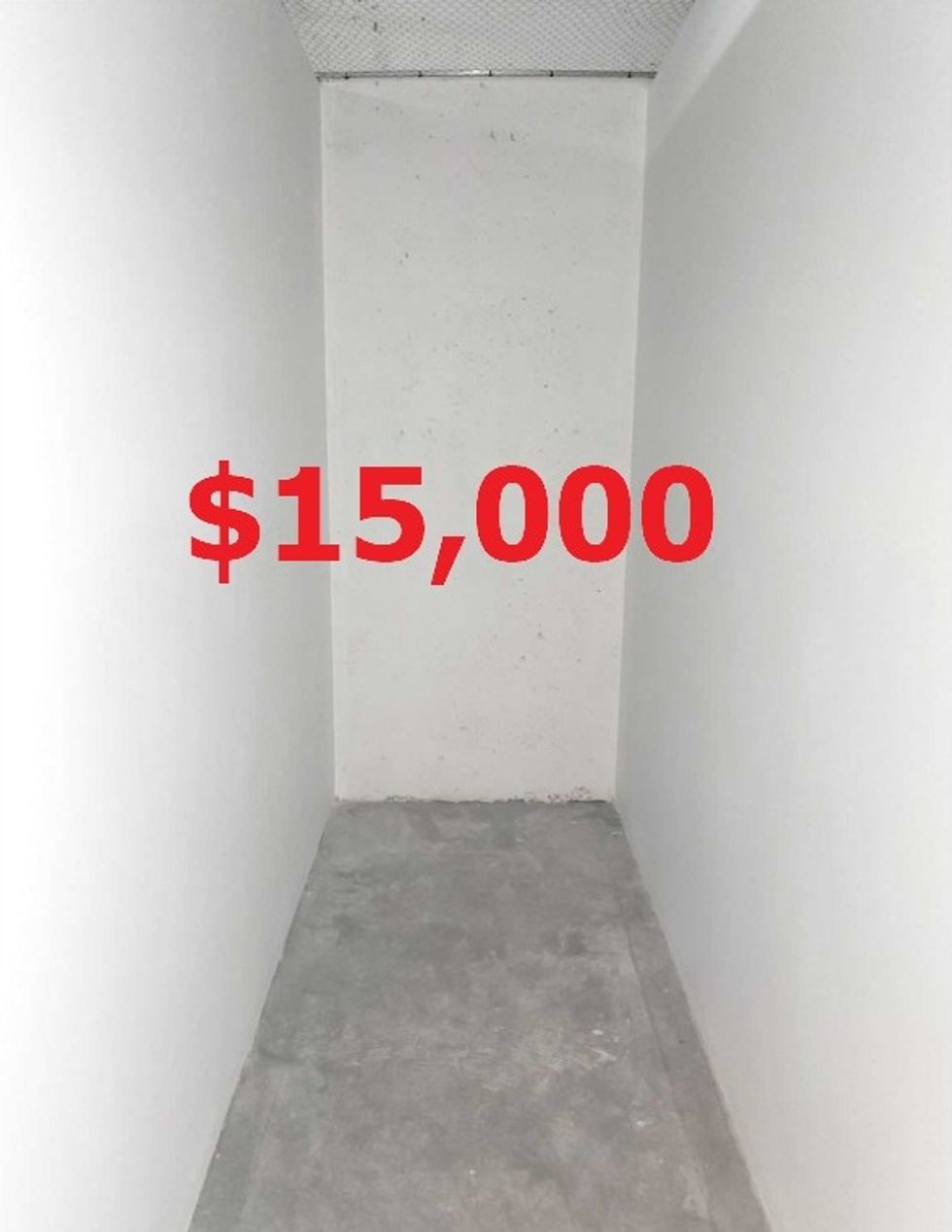 Largest Per Cent of Asking Price: Freehold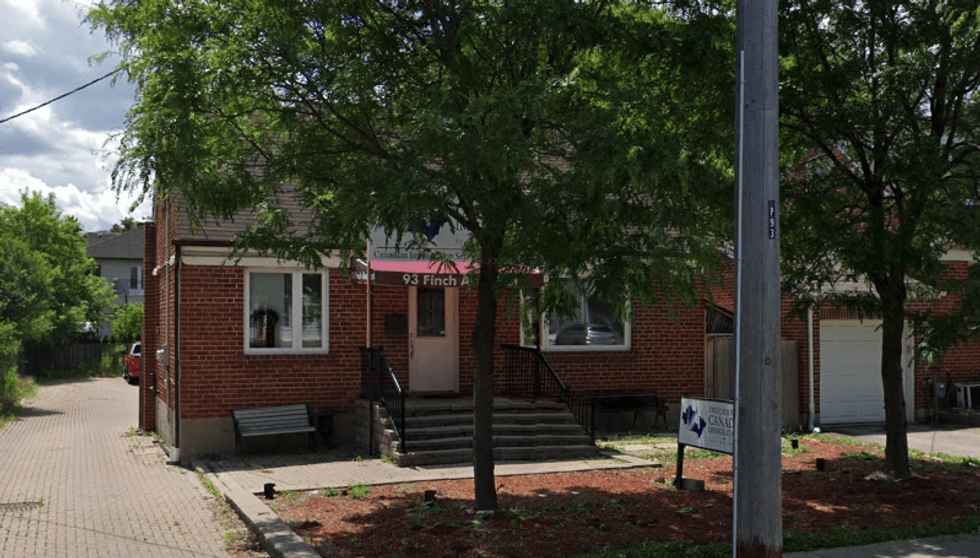 Neighbourhood: C14 Willowdale East
Address: 93 Finch Ave East
Sold Price: $2,050,000 (430% of $500,000 list price)
DOM: 13
This is really an award for the real estate agent, not the property, as it's pretty much "Who set the most ridiculously low list price for the year?" Willowdale bungalows have been prized by McMansion builders for years so I can't even tell you the last time a bungalow in this area went for about $500K. This one was two blocks in from Yonge & Finch and on a large 50' x 144' lot.
Across the City in 2020, 49% of houses sold on TRREB's MLS went for 1% or more above the asking price. For condominiums it was 32%.
Largest Amount "Over Asking"

Neighbourhood: C14 Willowdale East
Address: 93 Finch Ave East
Sold Price: $2,050,000 ($1,650,000 over $500,000 list price)
DOM: 13
Yes this is the same place as above (with the same poor resolution photo). So let me also show you the runner-up, which is the only other property in Toronto last year that qualifies for the shock-and-awe headline of "SOLD for $1 million over asking!"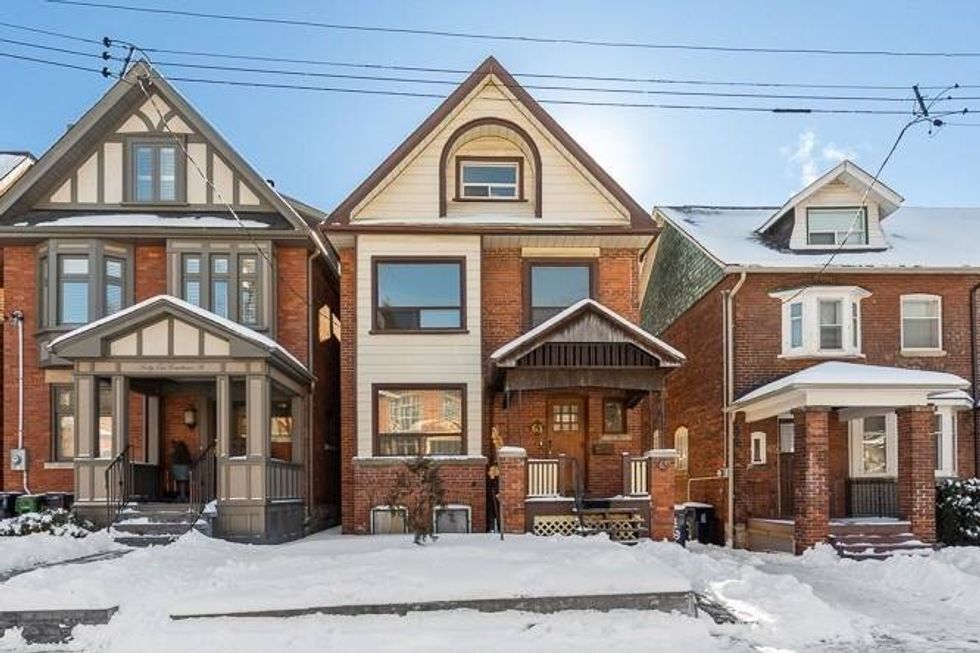 Neighbourhood: W1 High Park-Swansea
Address: 63 Constance St
Sold Price: $2,300,000 ($1,002,000 over $1,298,000 list price)
DOM: 6
This nice old 1910 house was in the same family for over 60 years. It had been split into five apartments, and was looking a little dated (see kitchen below). It also had parquet floors and knob-and-tube wiring.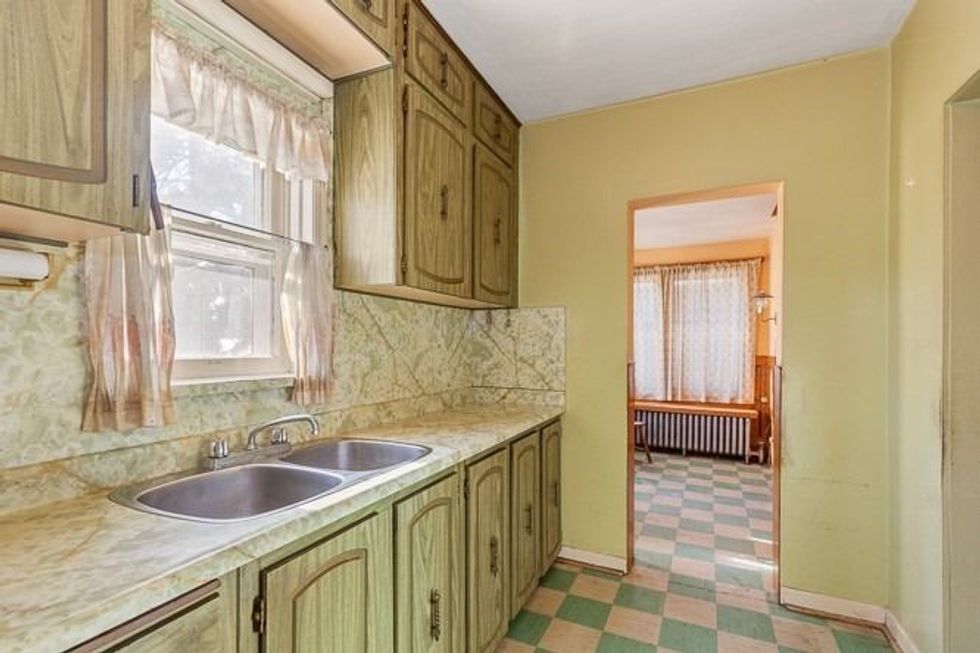 So what's so special that it went for $2.3 million? Well, it's a detached home on a 28' x 118 foot lot, and there's something to be said for location (and location, and location). This is on a nice tree-lined street just a block and a half east of High Park, and a block and a half west of everything on Roncesvalles.
The highest amount over asking for a condo in 2020 was $505K: $1.8M for a condo listed at $1,295K across from David A. Balfour Park in the Yonge & St. Clair area (Deer Park neighbourhood).
Smallest Per Cent of Asking Price: Freehold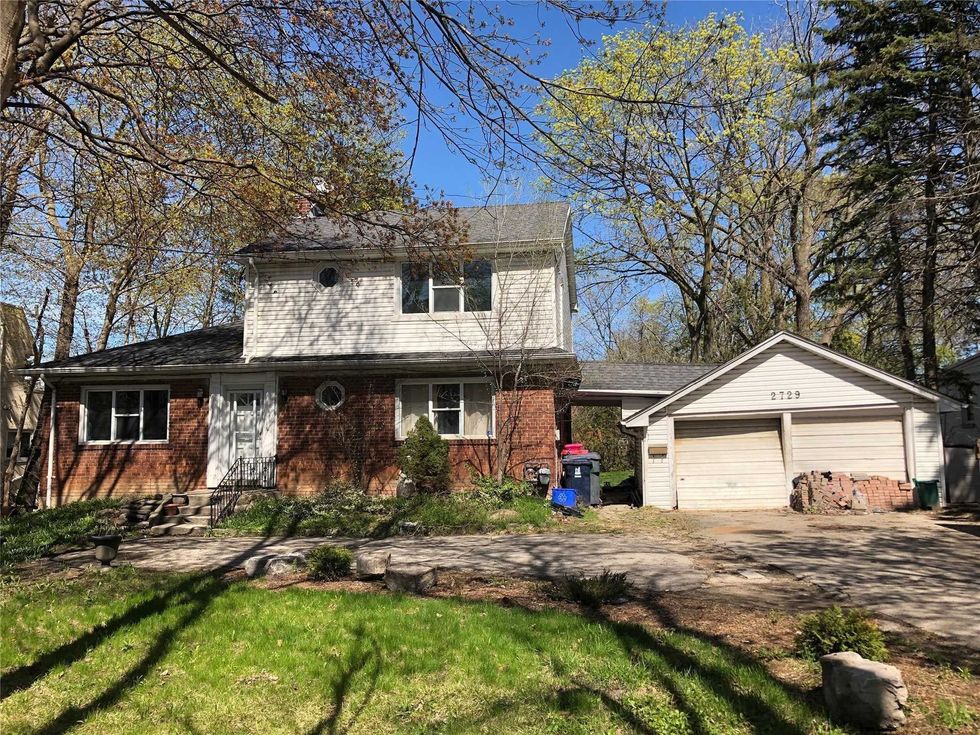 Neighbourhood: C12 St. Andrew-Windfields
Address: 2729 Bayview Ave
Sold Price: $2,750,000 (69% of $3,999,900 asking price)
DOM: 197 (total property DOM: 576)
Same as last year, the smallest percent of list is a land play. (There was actually one at 58% but involved two parcels so this one was more straight ahead.) This one is right on the east side of Bayview, a block south of the 401. The description notes the "highly valuable and rare wide and deep lot" and this checks-in at about 95' wide and 236' deep. The owners had it since 1990, and from what I can see they've been leasing it out since at least 1995, so basically just sitting on the land as an asset. Judging by the fact they paid $400K for it originally, it seems like it's paid off. Of the 14 photos, there were none of the inside, and only one good view of the structure. This is a pure land play. Most of the rest of the photos were drone-shot aerial views. (I think the camera operator is right in the middle of the backyard).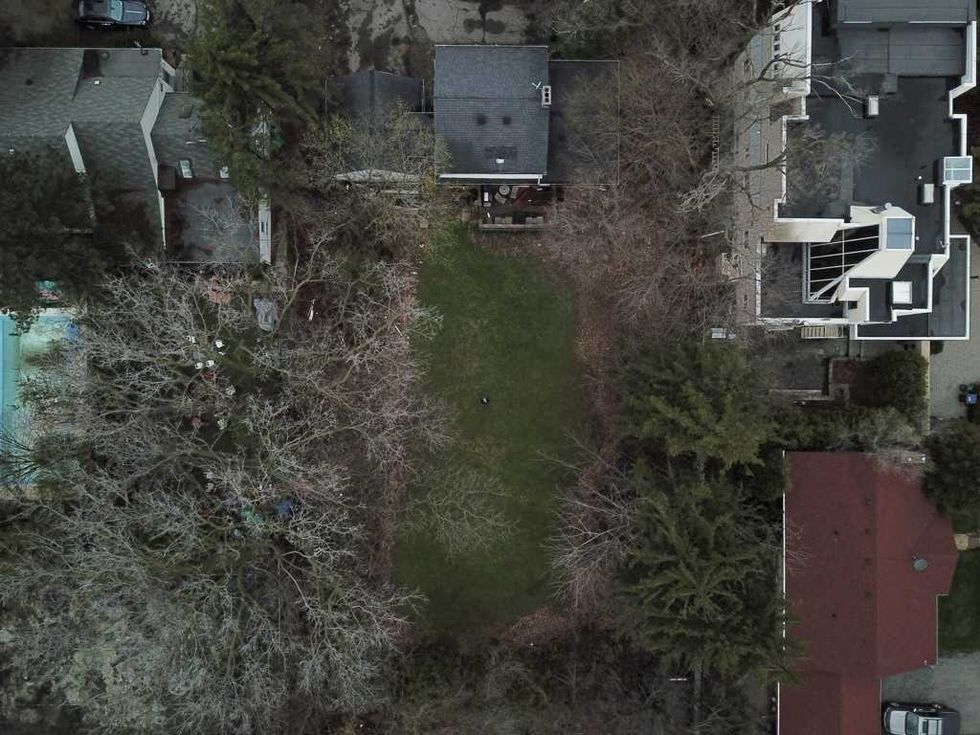 As far as selling this property goes, it took them a while. In May of 2019 they listed it for $2,999K -- and holding offers. After that didn't fly, they re-listed it for $3,999K where it sat for a whole year. When that ended they put it up again for the same $3,999K. After over 6 months of that (including one conditional sale that fell through), they accepted the $2,750K offer. When I see an agent double-ending a deal like this, cynical me always wonders if they advised their clients to take it because it was best for the client, or convinced their client to take it because they'd get more dough (I estimate an additional $55K in this case). Anyway, someone is going to build a huge house, like the one on the left with the pool.
For insights and commentary on the current Toronto housing market you can follow Scott Ingram on Twitter. 
Real Estate News