Next week, the Toronto Preservation Board will consider recommendations to designate IBM Canada's former HQ at 1150 Eglinton East as a heritage property.
It's also proposed that the former headquarters should allow construction of three condo towers on top, which is part of the sprawling master-planned Crosstown community.
---
The Former IBM Canada headquarters building is located within Block 12 of the 60-acre development project, in which five buildings are proposed, including three residential towers of 32, 39, and 34 storeys respectively.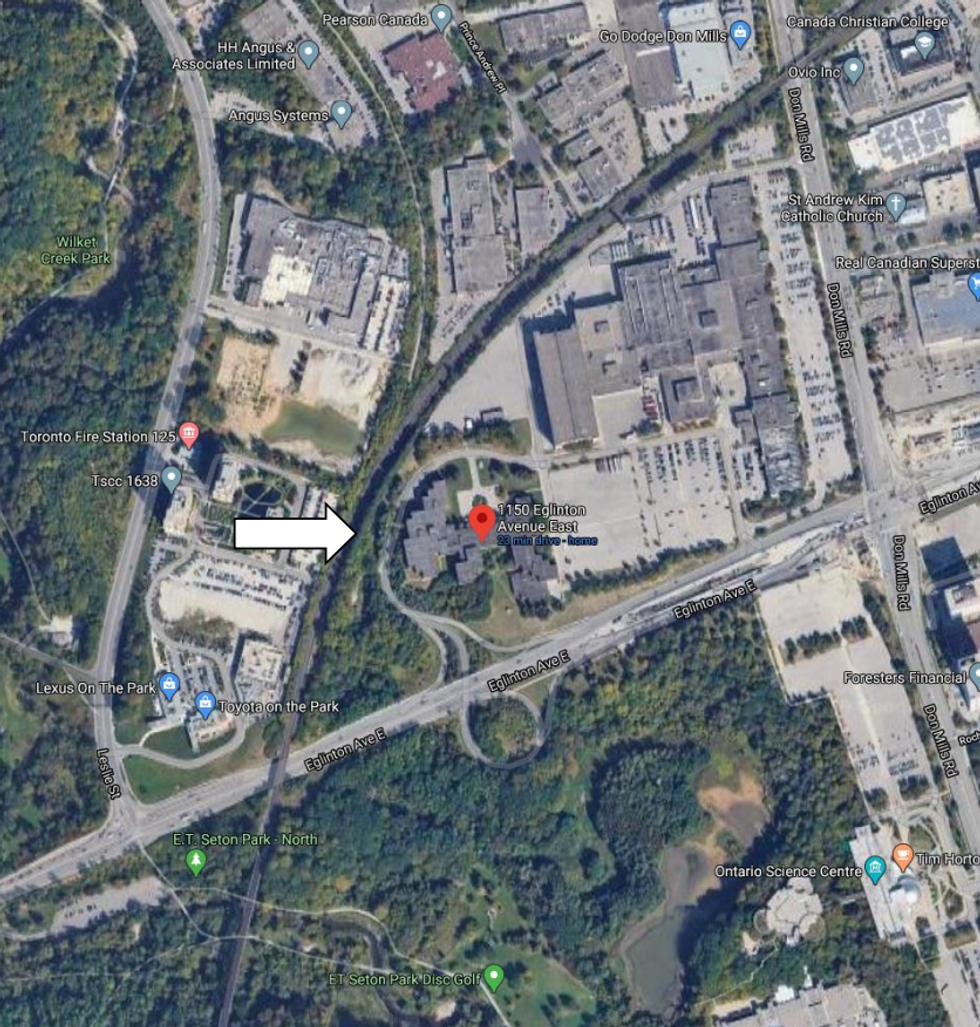 Bird's-eye view of the development site, which is indicated by the arrow. The exact boundaries of the site are not shown.
According to the City's recommendation, the IBM headquarters property has cultural heritage value for its design, historical associations, and context.
READ: 13-Storey Mixed-Use Building on Subway Line Proposed for Etobicoke
Designed by acclaimed Canadian architect John B. Parkin, the 223,337 square foot, three-storey building is clad in rustic brick, and creates visual interest by varying in height from one to four levels. The building complex is composed of a central, three-storey block with five wings that was completed in 1967 and extended in 1970-71.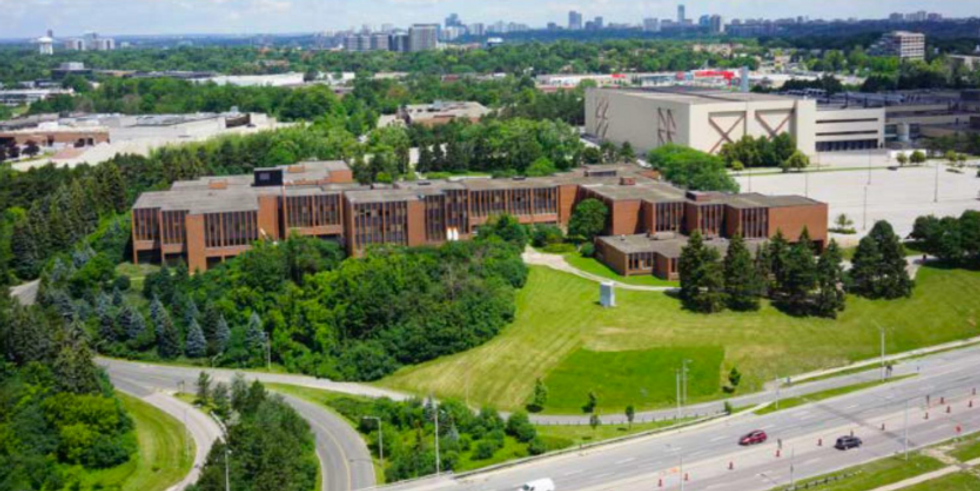 1150 Eglinton Avenue East (Source: Goldsmith Borgal & Company Ltd. Architects, February 13, 2018) - View looking north
The proposed development from Aspen Ridge Homes would retain nearly 50% of the former IBM Canada HQ building walls and incorporate them into the podium for the new development. The retained walls would face Eglinton Avenue.
The north facade will be removed and replaced with a new construction that is compatible with the retained portions of the former headquarters building.
Three new towers are also proposed to be built on top of the former headquarters, which will form a three-storey base building. The heritage base building varies from one to four storeys in height with the tall buildings articulated with a variety of step backs ranging generally from 1.5 metres to 9.3 metres as a result of the configuration of the base building.
According to the proposal, the design of the new towers is intended to be distinguishable from and compatible with the former headquarters building. The proposal also includes alterations to the existing window pattern of the former building to accommodate inset balconies.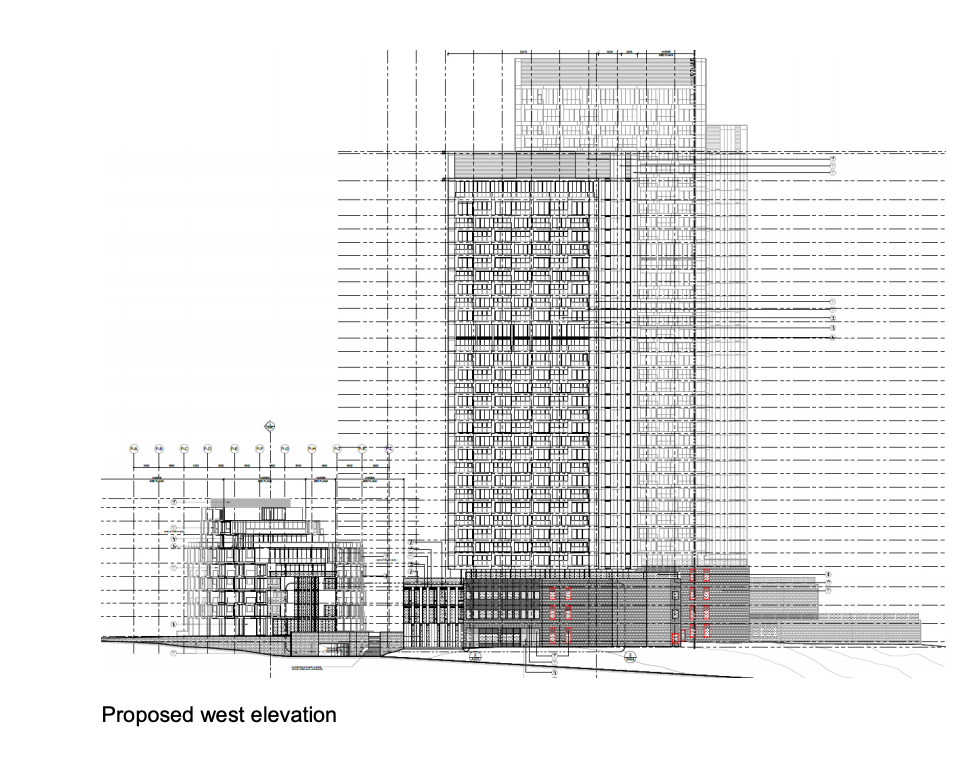 Proposed south elevation/City of Toronto
The proposal also calls for retaining the headquarters' east courtyard, where a lawn amphitheatre privately owned public space (POPS) space would be located and enclosed at the north by a freestanding heritage wall.
Future Developments