Many people have pointed out that the COVID-19 pandemic has magnified several negative trends that were already underway, from income inequality to disfunction in care for seniors.
And for renters and landlords, this may turn out to be the case as well.
---
Over the past five years, the number of people who turned to renting over ownership started reversing to more historical ratios, industry observers say, while more apartments were coming on the market, slightly easing the tight vacancy rates.
Then the pandemic hit. As the lockdown put people out of work, slowed migration in the GTA to a trickle, and essentially shut down demand for Airbnb units, the effect on rental units has been rapid. Not only has there been a slowdown in people looking for rental apartments, creating less demand, but with more condos and purpose-built apartments available, there is also more supply.
Rental prices were already starting to flatten since August, those tracking the data say, and they have dropped in April, compared with a year ago.
All of this spells trouble for condo owners and relief for renters.
The question is, is this a short-term or a long-term trend?
We'll get to the long-term question soon, but the short-term trend is clear.
"As rental demand declines as job losses mount, incomes are reduced, and immigration shrinks, the slowing in the GTA rental market that appeared in the last half of March will progress for at least the next few quarters given the current economic outlook," said Shaun Hildebrand, president of Urbanation, in the real estate consulting firm's most recent report from April 17.
Leases down, listings up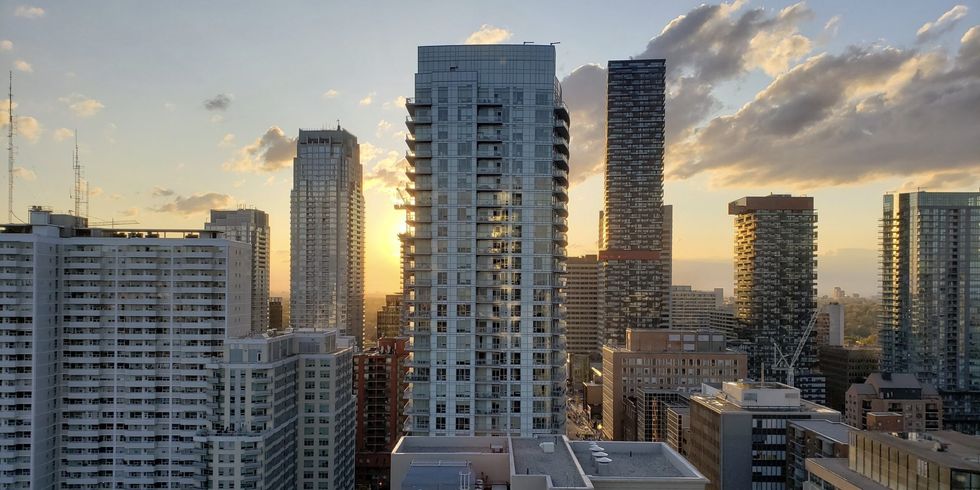 Photo by Christopher Lin on Unsplash
Lease activity is down more than 70% compared with April last year, says Pauline Lierman, director of market research for Urbanation.
The financial impact of the pandemic, which hits renters harder, according to John Pasalis, president of Realosophy Realty, combined with the increase of supply, will create more vacancies. Although there are emergency measures now to help people stay afloat, such as the CERB and relief on rents, it's not clear how long that will last.
"Toronto's labour market will be hit hard by the pandemic this year," according to a recent Conference Board of Canada report. "Over 42,600 jobs will vanish, lifting the unemployment rate to 8.0 per cent. In the second quarter alone, employment is anticipated to fall by 5.0 per cent, while the unemployment rate is expected to hit 13.9 per cent."
This will push some to move in with family or roommates, adding to the supply of apartments. And, as Urbanation points out, at the same time that there are fewer leases there are also more listings, adding to the overall supply.
In fact, there is a particular type of listing that has skyrocketed compared with last year...
The Airbnb factor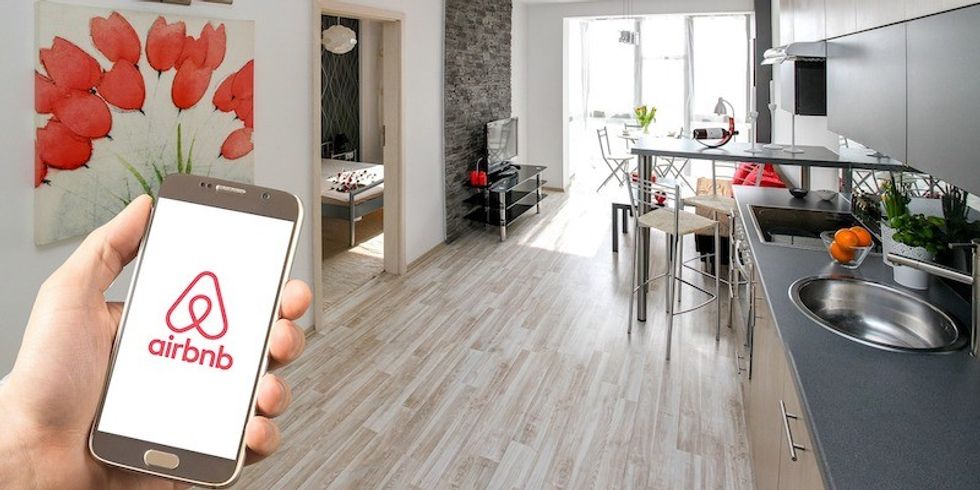 FotoGrafin/Pixabay
Furnished apartment listings in April were up about 90% compared with April 2019. This is a direct result of the 'Airbnb impact'. (Generally unfurnished apartments are intended for longer-term rents.) The average rental price of furnished apartments is down about 10% from April last year, according to Urbanation's data.
"Investors are not like owners" who live in units, says Pasalis. "They don't want (their units) sitting empty."
And there are more units owned by investors slated to come online. There are already about 400-500 units sold primarily to investors in buildings still to be completed just in downtown Toronto, according to Urbanation's Lierman.
While the city is looking to curtail short-term rentals through regulation, many experts don't see these as having a major effect on the rental market, or on decisions by people whether to buy in a condo for investment purposes. It is mainly the freeze on travel and its effect on short-term rentals that are seen as pushing investors to put these units up for long-term rental instead.
This will likely affect studios and one-bedroom condos most, says Scott Ingram, a sales representative with Century 21 Regal Realty Inc. Though Lierman notes that the health aspect of the circulating virus may push individual buildings to create stricter rules and enforce them once travel opens again.
Investor-owners are also facing competition from a growing number of purpose-built units coming online in 2020.
More units still to come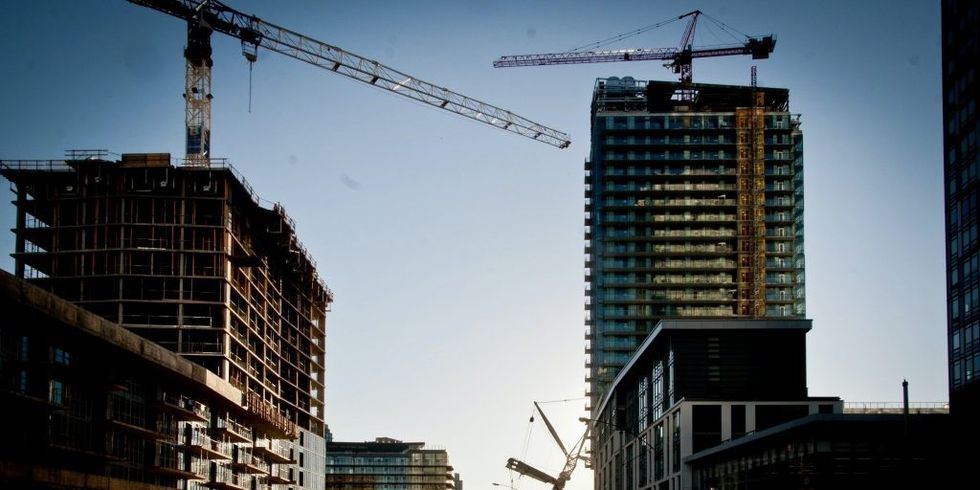 Photo by Peter Lewicki on Unsplash
There have been a record number of building completions in Toronto, says Ingram. "And there are still buildings expected to be completed this year," he adds. The first quarter of 2020 – just to the end of March – saw 7,150 unites completed, with an expected 10,000 units coming online in the second quarter, although some of those may now be delayed.
According to Lierman, before COVID hit, an anticipated 25,000 to 29,000 units were expected to be available by the end of 2020. That amount of units represents up to 100% increase over 2019 when 14,468 units were completed.
Even with delays, Lierman still expects about 20,000 new units to hit the market this year.
In line with this thinking, Brian Brown, Principal at Lifetime Developments, confirms that "We have still seen strong interest in our projects especially the project that we launched just before the pandemic, Liberty Market Tower. Sales have continued through the lock-down." He adds, "We have experienced a slowdown but not a shutdown."
Though, as units come online, one of the major sources of demand for them is currently AWOL due to COVID. That source? Immigration.
Immigration frozen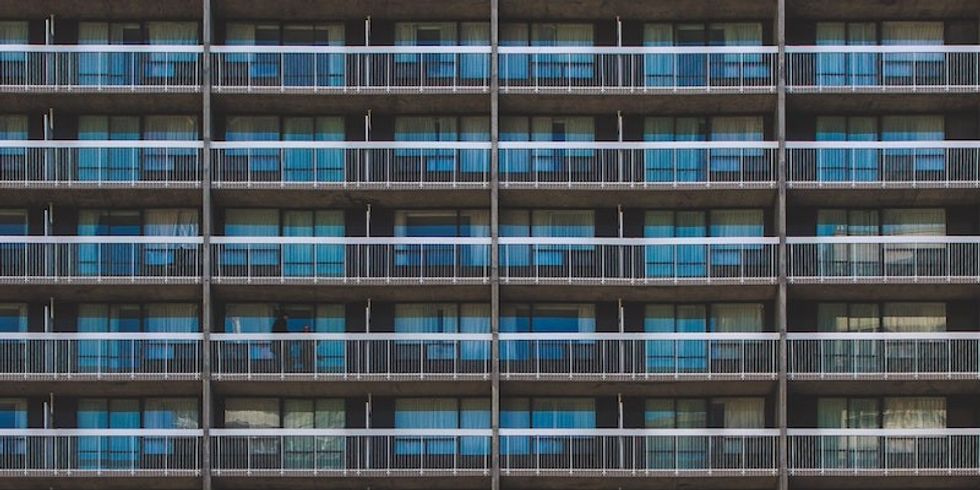 Toronto apartment building / Photo by Usamah Khan on Unsplash
Migration is one of the major sources for renters, whether immigrants, foreign students, temporary workers or people moving from another province. All of this is frozen, though for how long is difficult to determine, experts say.
Once borders re-open, Canada will continue to rely on immigration as an economic driver, as the population ages, Immigration Minister Marco Mendocino told the Canadian Bar Association's Immigration Law Section on May 5.
Before instituting border restrictions due to the spread of COVID-19, Canada pegged its immigration target at about 1 million between 2020-2022. The GTA has received about one-third of the country's migrants, or about 100,000 people, in the past couple of years, Lierman says.
But a May 12 report from The Conference Board of Canada estimates the number of people coming into the region will drop to 65,710 due to the pandemic in 2020. While the government aims to announce a post-COVID immigration plan before its annual announcement this fall, a 35% decrease in the number of migrants in the GTA will certainly impact the rental sector.
Swing back to renting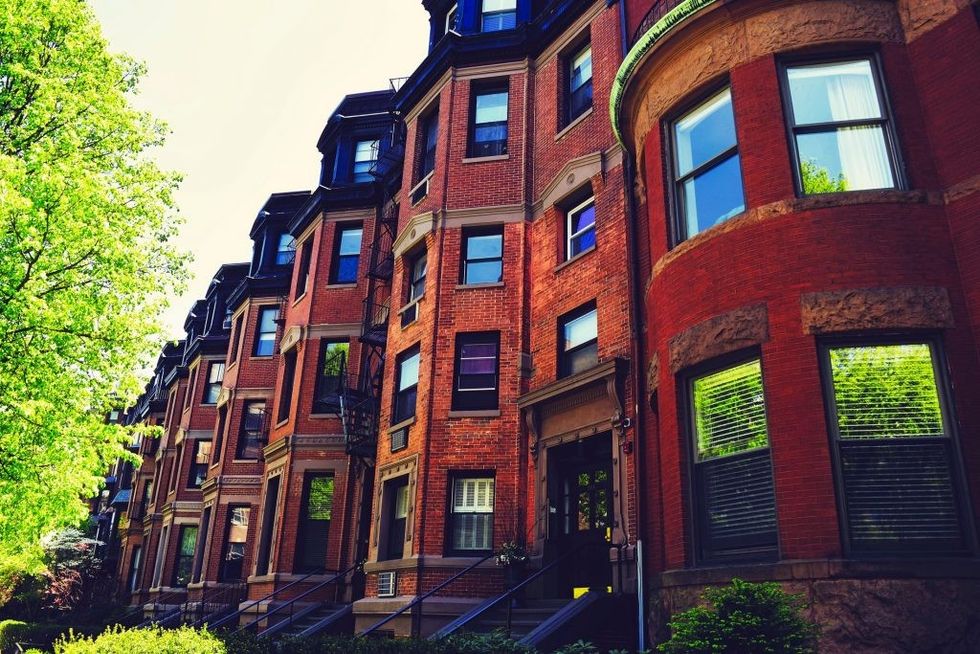 When you look at longer-term trends, the ratio of renters to owners is shifting back to what it was earlier, says Peter Norman, vice-president and chief economist, Altus Group, which provides data to the real estate industry.
During the early 2000s, there was a long downward trend in interest rates and there was still relatively affordable housing. Younger people, in the 20-29 age group, were skipping rental and buying condos. The ownership rate was about 33%, with about 66% renting. By 2011, about 40% owned and 60% rented, Norman says.
But with ballooning housing prices, that trend started turning around. In the past five years, it has started reverting to earlier ratios. Now the demand for rental housing is about one third. Over the past five to six years there has also been a shift away from owning condos as an investment, Norman adds, with condo sales moving back to owner-occupier.
Now, the recession from the economic freeze due to the pandemic is expected to slow the rental pool of young people leaving their parents' homes.
Price break for renters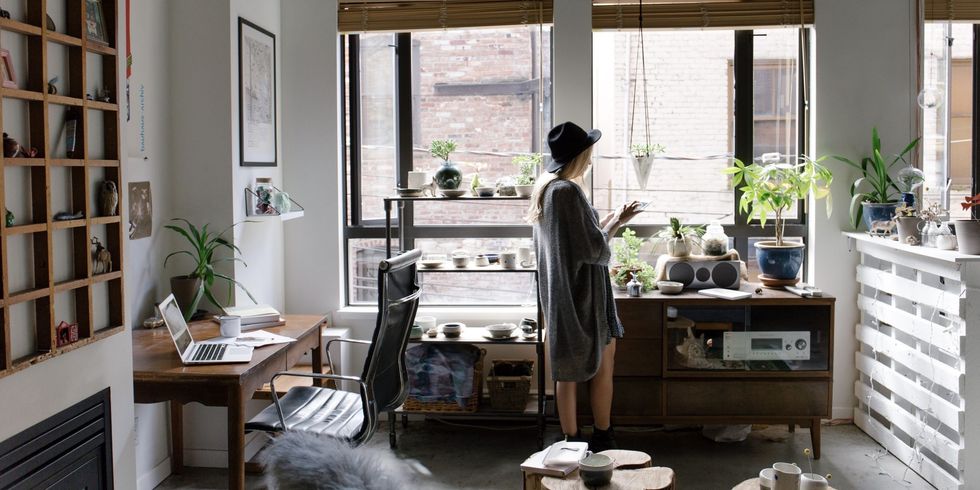 Photo by Bench Accounting on Unsplash
Average rents in Toronto were flat compared with the same time last year at about $2,375 for the first quarter, or until the end of March, of 2020, according to Urbanation.
However, April was down about 3.5%, compared with April of 2019, according to Pasalis. This comes on top of rents that have been trending downward since August, he adds.
Though Urbanation's Lierman would not be surprised to see average rents down about 5% in 2020.
There have been two to three years of rapid rental increases, says Altus's Norman. "This recession will halt the upward movement on rents."
Longer-term lens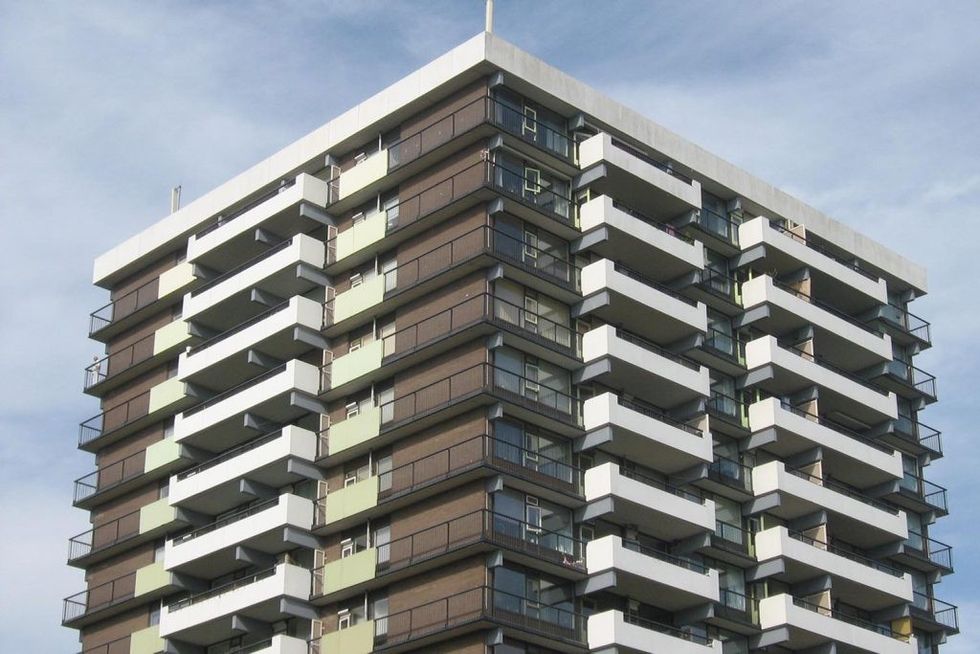 The long-term trends beyond the direct impact of COVID-19 are still positive for Canada, Lierman says. Big investors, like REITs, look at revenue in a longer time frame and, though they may slow development, the longer-term outlook for rental still makes sense for these investors.
"This is not a recession in the traditional sense of a recession," says Brown. "This is a health crisis that carries with it some of the similar financial challenges but the rebound effect should be much quicker and stronger." He adds: "We are still dealing with an undersupply of homes in a market with high demand." He notes that, "Real estate investments are still seen as a stable investment with strong future growth."
The bottom line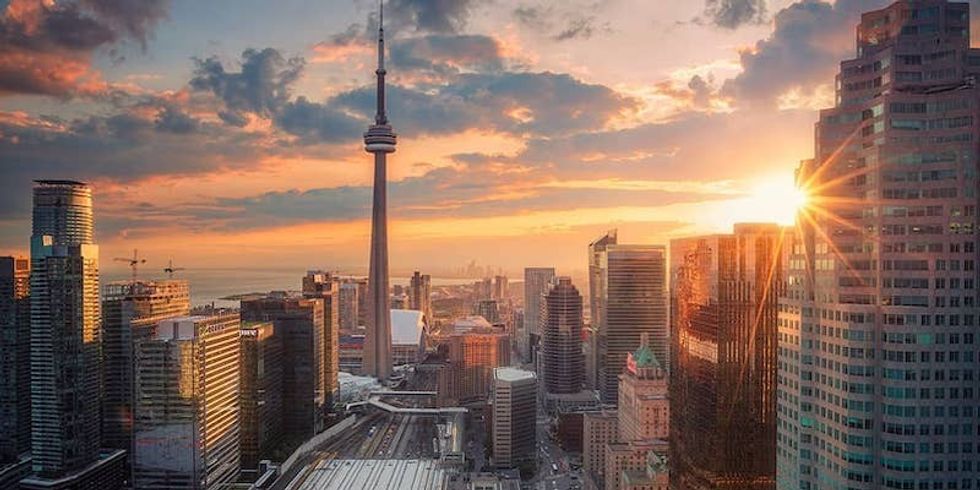 @argenel/Instagram
Longer-term, the Conference Board expects Toronto's labour market to recover to some extent next year, with employment growth of 2.7%.
And once the immediate crisis is over, Canada will likely continue to need large numbers of immigrants to replace an ageing demographic and help the economy recover and grow. As the country's largest economic engine, the GTA will likely continue to attract a sizeable number of immigrants, who make up a significant percentage of those who rent. This, combined with more people looking at renting over ownership because of job losses and a recessionary economy, will likely mean the demand for long-term rentals will stay strong, and large investors are not indicating a retreat from purpose-built apartment buildings at the moment, industry experts say. And those condo investor-owners who are prepared to rent their units longer-term will likely benefit from a market that is still unlikely to meet future demand.
All these figures come together to paint a future that looks a little brighter for renters and a little worse for condo investor-owners who had counted on income from short-term rentals like Airbnb.
Renting