Olde Oakville's much buzzed-about La Reserve Residences are no longer just blueprints.
Ground is finally broken in South-East Olde Oakville, at the spot that will house the luxurious townhomes fromRosehaven Homes.
---
The elegant two and three-bedroom freehold residences offer a collection of just six exclusive townhomes tailored to those with a taste for redefined and editorial-worthy design and style, unparalleled finishes, and outdoor living. Think: private elevators, breezy rooftop terraces, a backyard large enough for a pool, and finishes that rival those of a luxury hotel.
The sophisticated residences begin at 2,955-square-feet with a pristine 658-square-foot upper terrace.
Each residence is an expression of gracious design, something that's reflected in every single detail. Rosehaven Homes' Platinum Collection establishes a new mark that takes the brand's quality and elegance to the highest level, with exceptional architectural design enhanced by the finest features and finishes.
READ: Redefining Luxury: Exclusive Olde Oakville Townhomes Coming Soon
Each tastefully designed room is, indeed, a statement in itself.
"While it was important that these residences blended in with the neighbourhood, and respected traditional architecture with an Oakville French exterior, we also included all the luxury features that the discriminating buyer is attracted to with these residences and sought-after location," says Marco Guglietti, President of Rosehaven Homes.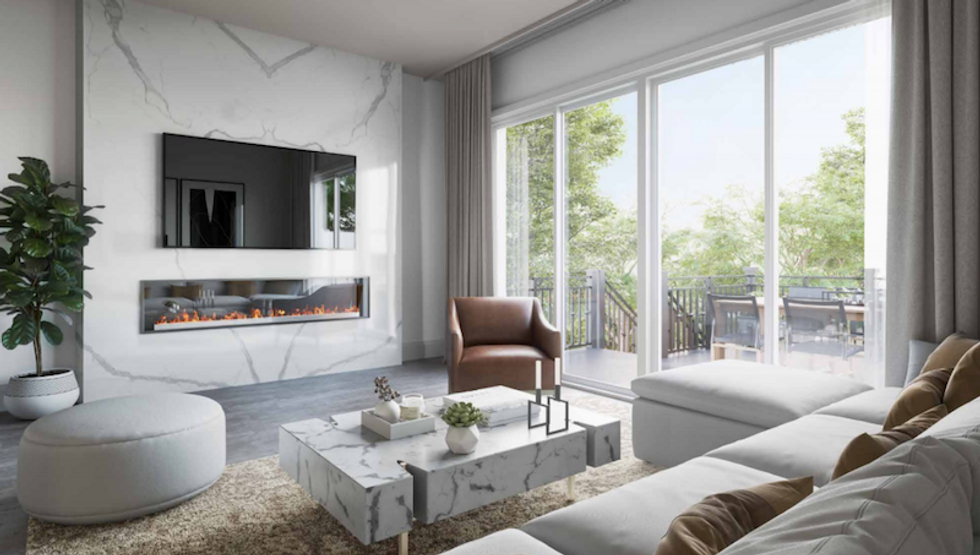 Regal and timeless exteriors feature classic stone, precast, and stucco elevations open to the sun through oversized windows and French doors. Each spacious designer (and cabinet-filled) kitchen caters to the chefs in the house, offering a restaurant-quality cooking experience and elevated opportunities for entertainment. Meanwhile, every stained oak staircase offers a home-like feel, leading to each home's second floor, where a dream master bedroom designed for complete relaxation is housed.
Also lending itself nicely to the relaxation cause, a major – and unique – draw of La Reserve Residences is the large amount of outdoor space offered, which is a rarity for most townhomes. Residents will enjoy no shortage of outdoor space throughout, from broad front balconies on the main and second floors, to a grand back deck off the family room and, finally, full front and backyards. The coup de grâce is certainly the private rooftop terrace – remote, sun-soaked, and offering unparalleled views of South-East Olde Oakville.
This makes La Reserve an attractive option to downsize for those not wanting to compromise outdoor space or commit to condominium living. That's not to say that the homes appeal solely to Baby Boomer downsizers.
"These freehold residences have been designed for all styles and types of lifestyle, from growing families to downsizers," says Guglietti. "You have large backyard grassed areas, 2,955-square-feet and over of interior space, additional 658-square-feet of upper floor terraces, two-gar car indoor garages, two and three bedroom plans available with additional room on the ground level that can serve as a study, and private elevators."
Located on Reynolds Street by George's Square, La Reserve also shines in the location department. "The location of these executive residences is truly in the heart of the prestigious, amenity-rich area of South East Downtown Oakville, rated consistently as one of the top areas to live in Canada," says Guglietti. "Only two blocks north of Lakeshore road, and one block east of Trafalgar, it's a very short stroll to lake trails, local shopping, grocery stores, cafes, dining, exercise studios, the Oakville Club, a yacht club, and the state-of-the-art, newly opened Oakville Trafalgar Community Centre with two large swimming pools."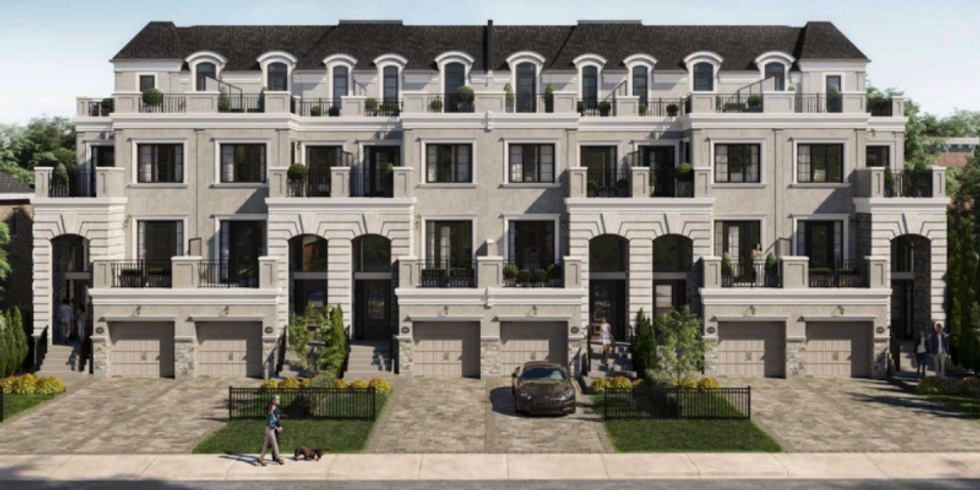 La Reserve Residences
Not surprisingly, anticipation is growing for these exclusive properties. After all, they are like nothing else in the region. "La Reserve is a very boutique block of only six residences, the smallest number that Rosehaven has ever done in one standalone project," says Guglietti.  "It's very unique to this one site only, and will never be repeated."
If you want in, then register now atLaReserveResidences.com to be kept in the know about this exclusive project.
Future Developments