The ongoing COVID-19 pandemic has placed an unparalleled and heavy emphasis on the home, as restless residents re-evaluate their living situations.
Features previously compromised, such as abundant space, outdoor access, and proximity to nature, are now at the top of buyers' "must-have" lists. Joining those non-negotiable on that list is a certain level of luxury – the kind reflected in premium finishes, refined design, and, perhaps above all, exclusivity.
---
Enter: South-East Olde Oakville's La Reserve Residences. The recently-unveiled two and three-bedroom freehold residences from Rosehaven Homes don't just check the above boxes – they redefine them.
The collection of six exclusive, coveted townhomes are tailored to those with a taste for editorial-worthy elegance and style.
Think: private elevators, deep lots, breezy rooftop terraces, a private and peaceful backyard, and finishes that rival those of a luxury hotel. The sophisticated residences begin at 2,955-square-feet with 658-square-foot upper terraces.
READ: Two-Tower Hotel Development Proposed Near King and Bathurst
Each residence is an expression of the grace inherent in high-end design; something that's reflected in every single detail. Rosehaven Homes' Platinum Collection establishes a new mark that brings the brand's quality to its highest level, with exceptional architectural design enhanced by the finest features and finishes.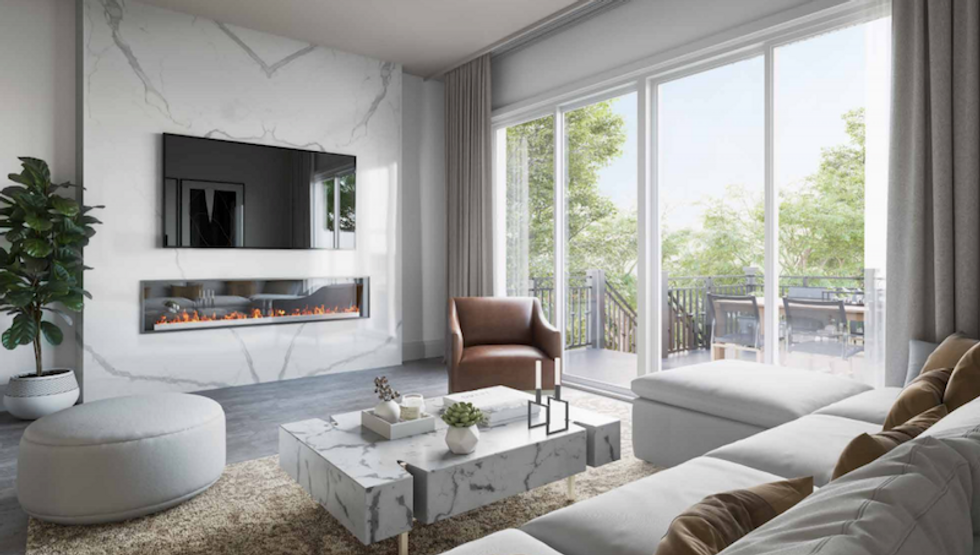 In the case of each La Reserve property, every room is its own statement.
Regal and timeless exteriors feature classic stone, precast, and stucco elevations open to the sun through oversized windows and French doors. Each spacious designer (and cabinet-filled) kitchen caters to the chefs in the house, offering a restaurant-quality cooking experience and elevated opportunities for entertainment.
Meanwhile, every stained oak staircase offers a home-like feel, leading to each home's second floor, where a dream master bedroom designed for complete relaxation is housed.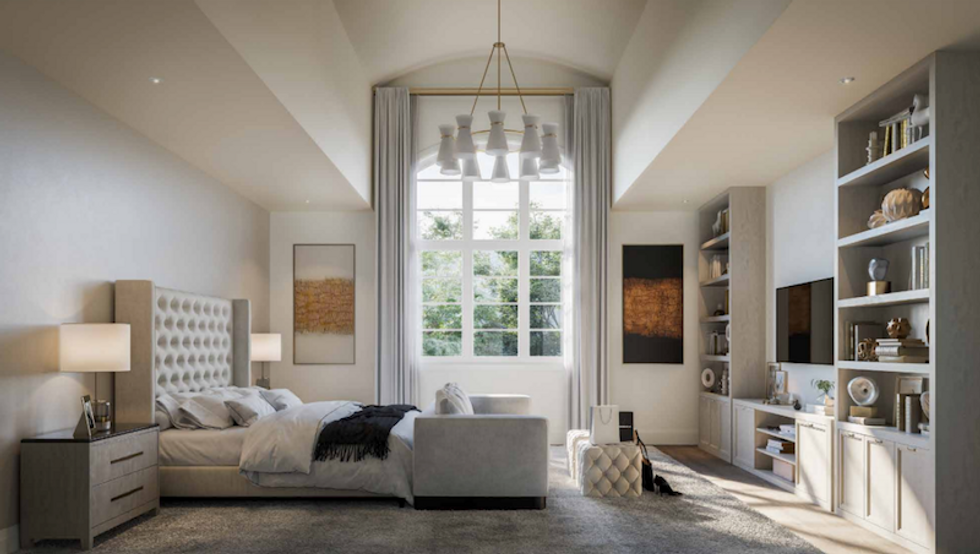 Of course, a major – and unique – draw of La Reserve Residences is the large amount of outdoor space offered, which is a rarity for most town homes. Residents will enjoy no shortage of outdoor space throughout, from broad front balconies on the main and second floors, to a grand back deck off the family room and, finally, full front- and backyards.
But the coup de grâce is certainly the private rooftop terrace – one of the last-ever rooftop terraces to be built in South-East Olde Oakville.
This makes La Reserve an attractive option for those looking to rightsize without compromising outdoor space or a committing to condo-style living. With lots from 120' to over 150' deep, residents will even have enough room to add a pool and spa (another rarity for townhomes).
Speaking of water, La Reserve also shines in the location department. Located on Reynolds Street by George's Square, it sits just a five-minute walk to the sailboat-filled harbor of Lake Ontario, a lakefront trail, and the vibrant boutiques and restaurants of Olde Oakville.
Register now at LaReserveResidences.com to be kept in the know about this exclusive project.
With just six total units available, reserving your future home at La Reserve is the only elegant move left to make.
Oakville