---
Do you know that show? The one with the purple apartment? You definitely do, and a new Airbnb in downtown Victoria wants to help you feel like you're living in the famous apartment from "Friends."
It's called, wittingly, "The One with the Purple Apartment", and it's located on 562 Yates Street, in a heritage building near the Johnson Street Bridge.
It's not an exact replica of Monica's apartment, but there is enough homages and elements to the hit sitcom that it's obvious and fun. The walls are, of course, the same iconic purple. The TV is correctly between two doors, the kitchen, which includes a dishwasher, stove, and microwave, is painted in the same turquoise colour, with the same subtle curve in the counter and a similar-looking fridge.
And remember that turquoise shelf right by the door that separates it doorway from the kitchen? This Airbnb has one of those too, except it's underneath the stairs.
And the stairs are definitely the biggest difference between this Victoria Airbnb and Monica Geller's apartment in "Friends." The stairs -- with a sign that reminds you to PIVOT -- leads to an upstairs bedroom with exposed-brick walls that's about 150 sq. ft.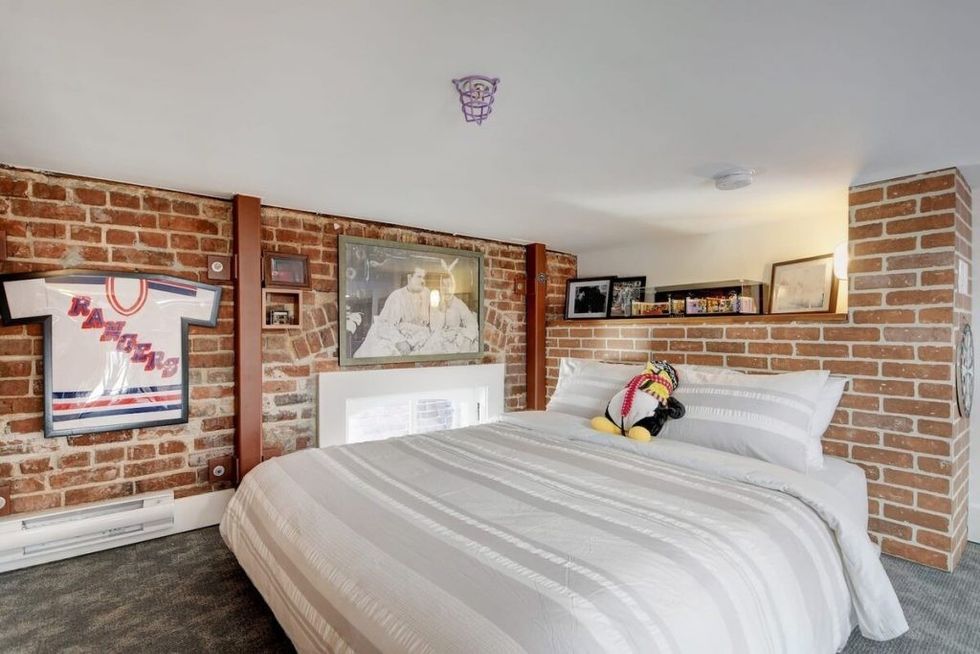 Image: Airbnb / Thao
The main floor of the apartment is about 350 sq ft., the TV includes access to Crave (where you can watch "Friends"), and there is also a rooftop patio accessible to residents.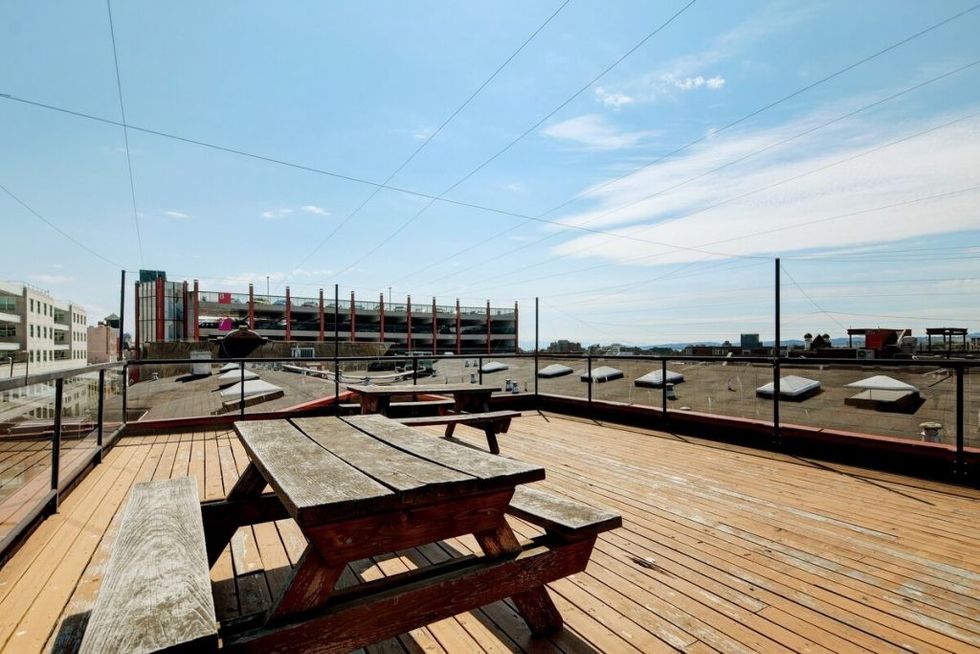 Image: Airbnb / Thao
The apartment is also equipped with an air conditioner unit, wi-fi, various "Friends" easter eggs, and, while there is no on-site parking available, the host notes that there is a city parkade nearby.
The One with the Purple Apartment is just about booked through the end of August, but most dates in September are still open. We know. Could you be anymore excited?
Renting