---
In a climate of record-breaking prices, incredibly scarce supply, and relentless demand, the former CEO of the Canada Mortgage and Housing Corporation (CMHC) Evan Siddall says Canada isn't in a housing bubble. 
Serving as CEO of the CMHC from January 2014 to April 2021, Siddall was at the helm of organization when the pandemic shot Canada's real estate market into a dramatic and headline-making frenzy of activity.  
But factors that characterize the country's red-hot housing market aren't a recipe for a housing bubble (or bubble burst) in Canada, said Siddall in an interview on CTV's Question Period that aired yesterday. "I don't think we're in a bubble, I really don't think we're in a bubble," he told host Evan Solomon.  
Siddall pointed to the country's incredibly limited supply, immigration, and pandemic-inspired shift in buying patterns as drivers of demand. 
"If demand is going up and supply is not, prices will go up, that's not a bubble. So, it's a question of what the future brings and whether there will be supply and demand coming back into balance, and that's a crystal ball question," he said.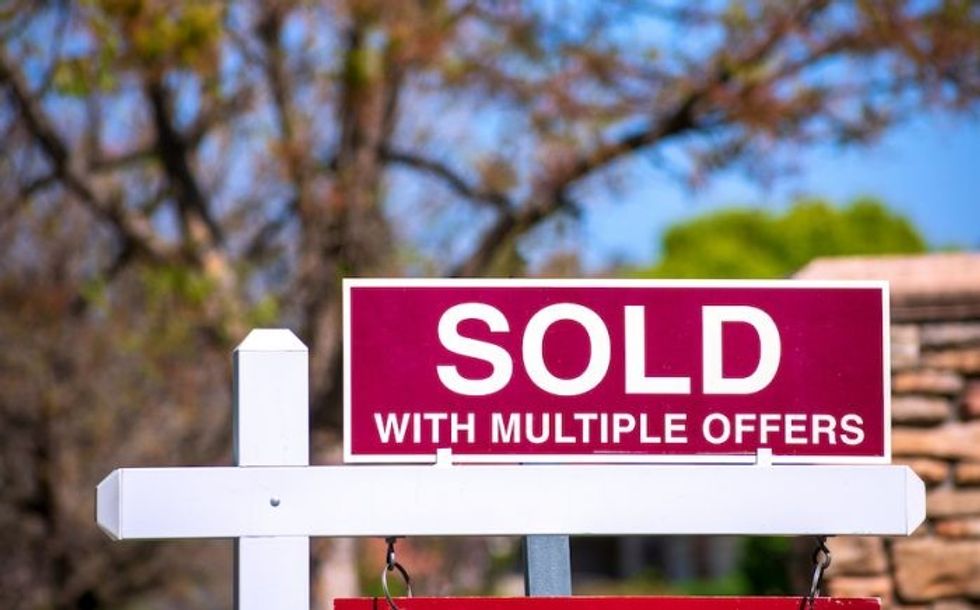 Shutterstock
The country's tight supply shows little signs of loosening -- whether in Toronto, or smaller cities in the eastern provinces. And prices keep climbing: a recent report from RE/MAX Canada projects that Canada's sales prices will increase by 9.2% across the country. 
Siddall's interview comes in the wake of backlash toward the Liberal government from the opposition, who say that Ottawa is contributing to a national housing bubble with its stimulus response that is driving up inflation. 
Rather than Ottawa's stimulus response, however, Siddall points to demand and supply factors, red tape, and low rates to blame for Canada's dismal housing situation. 
"It's about much more the demand and supply response," said Siddall. "So that again, is market factors including slow approvals -- there's a lack of coordination among municipal, provincial, and federal governments and it's hard for people to build houses. That's one problem. The other problem is low rates make housing more attractive. Mortgage insurance makes it further attractive." 
In terms of generating much-needed supply, Ottawa has proposed to invest $4B into a Housing Accelerator Fund. The Liberals say this will generate 100,000 new homes in the country's biggest cities by 2024-25 and will include a first-time home buyer incentive and a tax-free first home savings account. 
But current plans like these from Ottawa in attempt to cool the market, said Siddall, are "at a margin." And his commentary isn't exactly inspiring.
"Let's face it, that's all government can really do on the supply side. It's too much for a government to handle. We're talking trillions of dollars in housing activity. It's a supply problem, but it's not a supply problem the government can deal with on its own. It needs private sector support," said Siddall.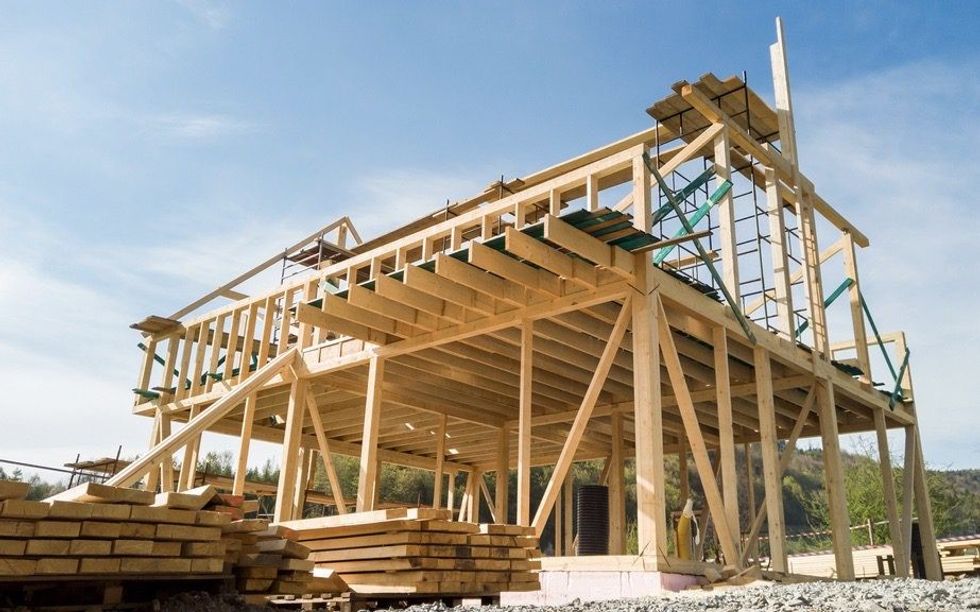 Framing of a new wooden house under construction
One solution to the housing inequality gap, says Siddall, is to explore the possibility of implementing capital gains tax on primary residences -- something he aptly acknowledges, however, could lead to "political suicide" if suggested by policy makers. 
"One of the things that's really driving people apart in terms of inequality in our country is the amount of money people are making off houses who own them versus the amount of money people aren't making on their homes that rent them. It's a real problem," said Siddall. "Why don't we tax gains on houses but we tax gains on other investments? It's a serious, non-progressive situation in our tax code."
Siddall suggests allowing homeowners to make a certain amount of money tax-free and taxing above that. 
"There are lots of options. But politicians just aren't allowed to have this conversation because the opposition -- and it's any colour -- will skewer them for it. And so we don't have the debate that we need to have," he said. 
Tellingly, in his election campaign, Prime Minister Justin Trudeau shot down the prospect of introducing such a tax, telling reporters, "We will not do that. That is something that we're not interested in doing."
Another strategy, said Siddall, is to look at the construction of mortgage insurances. 
"I would increase the minimum down payment from five to 10% for sure. I might even bracket it. It's currently 5 to 20% down payment. Go from 10 to 25 – cover more of the waterfront, require more equity," said Siddall. "I actually think that would be a smart move." 
Real Estate News