---
The long-awaited Federal Budget has arrived, and Canada's housing crisis is the star of the multi-billion-dollar show.  
Finance Minister Chrystia Freeland has tabled the 2022 budget in the House of Commons; front and centre are ways to address soaring housing prices throughout the country, boost supply, and tackle investor speculation.
Over $100B in spending is to be rolled out. Part of that sum -- $10B over five years -- will be doled out in efforts to create new supply at a time when Canada is characterized by a relentless lack of homes that's left few corners of the country untouched.
MORE BUDGET COVERAGE:
The feds unveiled a plan that would double housing construction by 2030, with a focus on increasing supply for middle-class buyers via a Housing Accelerator Fund. This will include $4B in incentives to aid municipalities in accelerating their residential development permit and approvals process, with the goal of creating 100,000 units within five years. This will help jumpstart Canada's housing output -- we produce the lowest average housing supply per capita of the G7 nations, at 424 units per 1,000 people.
"The Housing Accelerator Fund will have a flexible single application system, and will still allow municipalities to access other related programs. The federal government will ensure that the program also takes into account smaller and rural communities that are growing quickly, like those in Atlantic Canada and northern Ontario," reads the budget.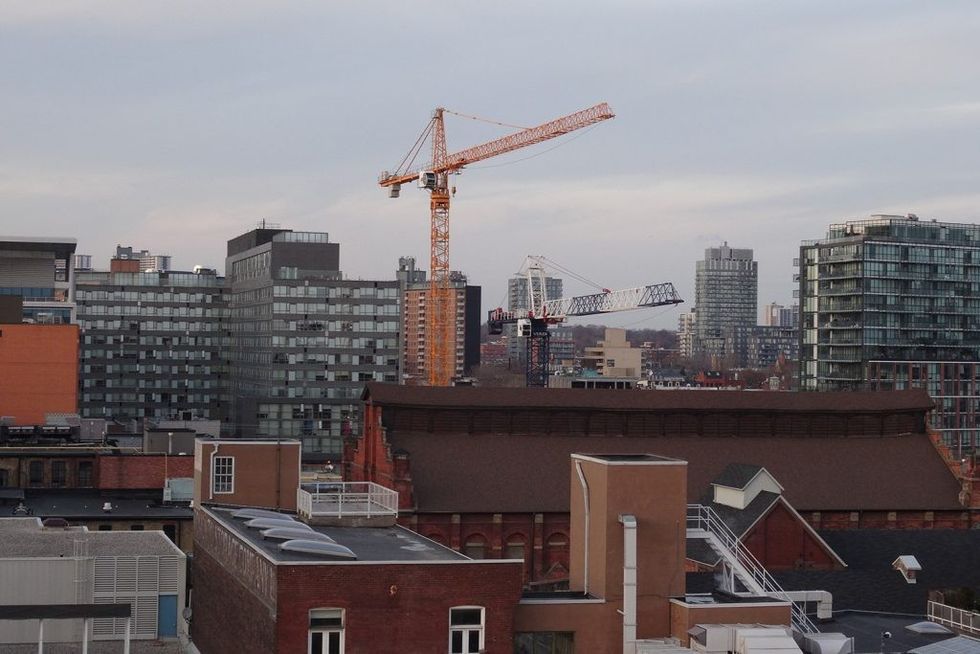 GTA Condo Rental Prices Keep Going Up, Demand Outweighs Supply
The budget highlights an intention to use more infrastructure spending to encourage more home construction. "Budget 2022 signals the government's intention to create flexibility within federal infrastructure programs to tie access to infrastructure funding to actions by provinces, territories, and municipalities to increase housing supply where it makes sense to do so," it reads. "This flexibility would be included within the Canada Community-Building Fund, when its current administrative agreements with provinces and territories are renewed; and other future infrastructure programs." Together with the new Housing Accelerator Fund, the feds say this represents nearly $43B in new and existing federal funding over the next 10 years that will be leveraged to encourage the construction of more homes for Canadians across the country.
The budget also includes a plan to leverage transit funding to build more homes. "On March 25, 2022, the government tabled a bill to authorize up to $750 million in 2021-22 to support municipalities as they address their public transit shortfalls," reads the budget. "To increase the impact of this investment, the proposed funding will be conditional on provincial and territorial governments committing to match the federal contribution and to accelerate their work with their municipalities to build more homes for Canadians."
There will also be an additional $1.5B infusion of cash over two years for the third phase of the Rapid Housing Initiative, which was established in 2020 to alleviate the pressing affordable housing need during the pandemic. This follows previous $2.5B investment in the program, which delivered 4,700 new affordable units in 2021, and is on track to produce 4,500 this year. This new funding is expected to create at least 6,000 new affordable housing units, with at least 25% of funding going towards women-focused housing projects, according to the feds.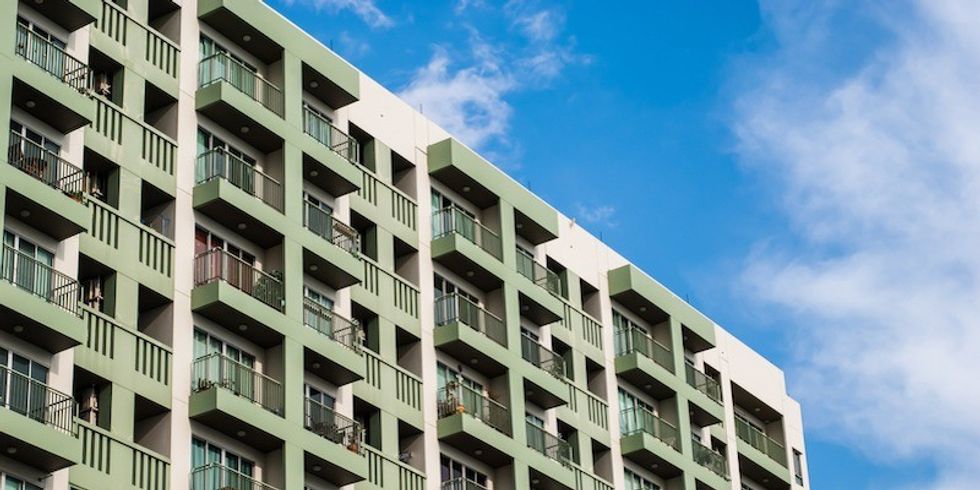 Shutterstock
Furthermore, the budget promises to speed up housing construction and repairs for vulnerable Canadians. Over the last five years, the National Housing Co-Investment Fund has supported the construction and repair of 108,000 housing units for the most vulnerable Canadians. Now, the budget proposes to advance $2.9B in funding on a cash basis under this fund, so that all remaining funds will be spent by 2025-26. "This will accelerate the creation of up to 4,300 new units and the repair of up to 17,800 units for the Canadians who need them most," reads the budget. Furthermore, it promises to make the National Housing Co-Investment Fund both more flexible and easier to access, including with more generous contributions and faster approvals.
The budget also outlines plans to build more affordable and more energy efficient rental units. "Budget 2022 announces the government's intent to reform the Rental Construction Financing Initiative by strengthening its affordability and energy efficiency requirements," reads the budget. "Developers who significantly exceed these requirements and build highly affordable and energy efficient units will be eligible to have a portion of their repayable loans converted to non-repayable loans." Budget 2022 also announces that the RCFI will target a goal of having at least 40% of the units it supports provide rent equal to or lower than 80% of the average market rent in their local community.
On the co-op housing front, the budget proposes to reallocate $500M of funding on a cash basis from the National Housing Co-Investment Fund to launch a new Co-operative Housing Development Program aimed at expanding co-op housing in Canada. This new program will be co-designed with the Co-operative Housing Federation of Canada and the co-operative housing sector. It also proposes an additional $1B in loans to be reallocated from the Rental Construction Financing Initiative to support co- op housing projects. This marks the largest investment in building new co-op housing for more than 30 years; an estimated 6,000 units will be constructed.
Addressing the unique housing challenges facing those in Canada's North, the budget proposes to provide $150M over two years, starting in 2022-23, to support affordable housing and related infrastructure in the North. Of this amount, $60M would be provided to the Government of Nunavut; $60M to the Government of the Northwest Territories; and $30M to the Government of Yukon.
Finally, the budget proposes to introduce a Multigenerational Home Renovation Tax Credit, which would provide up to $7,500 in support for constructing a secondary suite for a senior or an adult with a disability.
Aside from the supply-focused measures, the federal budget also includes new taxes and restrictions, making a reality of promises the Liberals made at campaign time. This includes a two-year ban on foreign homebuyers, non-flipping and speculation taxes, a Tax-Free First Home Savings Account for first-time homebuyers under 40, and a move to make the make the First-Time Home Buyer's Incentive equity sharing program's requirements more flexible.
Mortgages