---
Long-time go-to spot for sophisticated home design, Elte, can now help in the fine art department. 

This week, the Toronto-based, family-run business announced the launch of Elte Fine Art, a new bi-annual exhibition series that launches with Abstracts at Home. Hosted at Elte's showroom (80 Ronald Ave) in the city's Castlefield Design District, the inaugural exhibition brings together five internationally recognized abstract artists who share an emphasis on process, innovation, and surface. 
Curated by Robert Wainstein of David Moos Art Advisory, exclusively for Elte, with contemporary artworks by Frank Bowling, Marcia Hafif, Peter Halley, Tony Lewis, and Jason Moran, Abstracts at Home marks the first iteration of Elte's bi-annual exhibition series. The series builds on the business's heritage in the arts that spans four generations and will inevitably become a draw for the city's discerning (and, likely, deep-pocketed) set of home decor and art enthusiasts.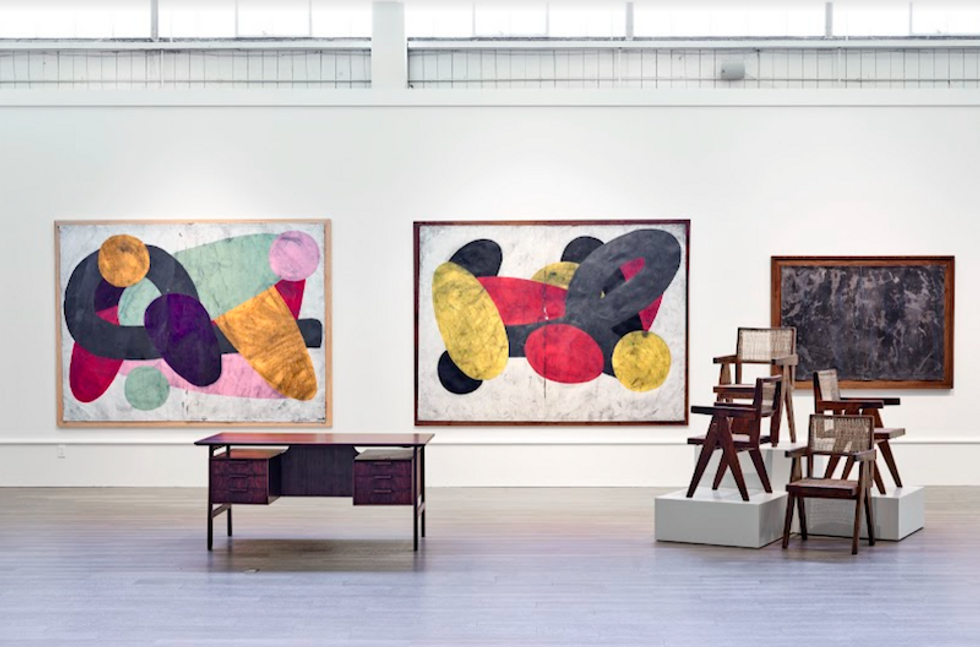 Photo: Michael Cullen
"The artists selected for our first exhibition are truly international, with their art shown at top art galleries and the most well-known museums around the world, including the Guggenheim and Tate," said Jamie Metrick, co-president of Elte. Jamie currently runs the business with his brother, fellow co-president Andrew. "We are honoured that this will be the first time these artists will have works available for sale in Canada," added Andrew. 
The brothers say that Abstracts at Home harkens back to a time when commercial venues played a significant role in cultivating an awareness and appreciation for avant-garde art. Recalling the landmark exhibition at Simpson's, Elte's Abstracts at Home pairs abstract paintings and drawings with iconic design objects.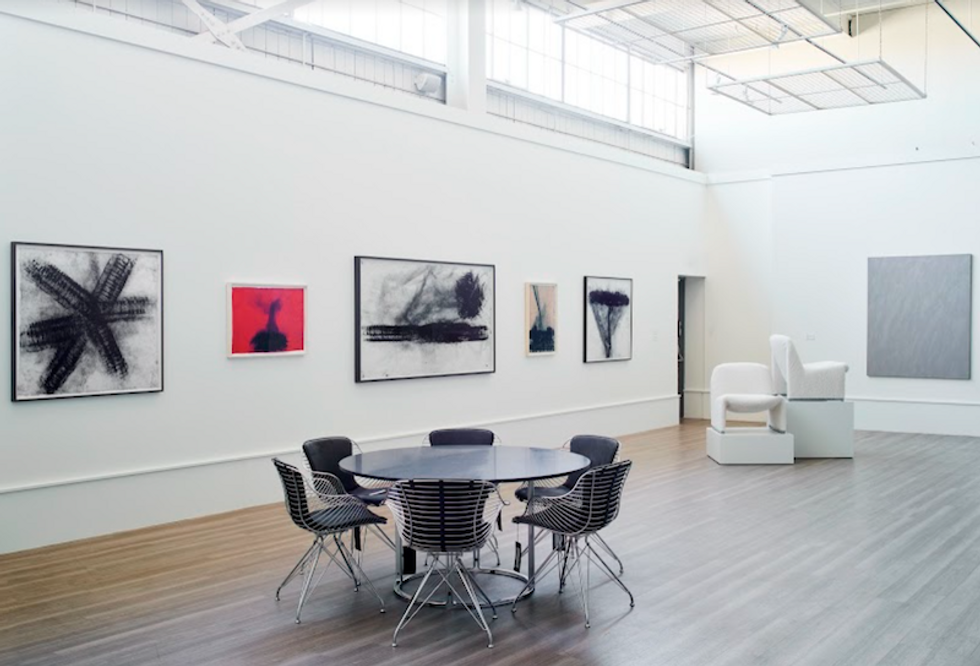 Photo: Michael Cullen
Of course, the art naturally pairs well with Elte's assortment of well-curated and considered furniture. For those in the dark, Elte is over a century old, having been founded in Paris in 1919 by Leon Tenenbaum, Jamie and Andrew's great-grandfather. The brand has become a go-to for Canada's design-forward furniture-seekers in the years since. With a strong mandate that the best designs result from collaborating with artisans, the launch of Elte Fine Art is a natural progression for Elte. 
 The exhibition is open now until December 10 (Mon. to Sat., 9:30 a.m. - 5:30 p.m). 
Real Estate News