---
Downtown Vancouver may soon be getting a new sleek hotel, on 848 Seymour Street across the street from the Vancouver Symphony Orchestra, near the corner of Robson Street.
The proposal, in the form of a rezoning application, was submitted by Paul Y Construction, with FORME as the Development Manager and Perkins&Will as the architect.
The proposed hotel would be 30 storeys and 238,381 sq. ft, with floors four to 28 consisting of 393 hotel rooms. Floors four to 17 would specifically be for short-term stays, while floors 18 to 28 would be designated for long-term stays. Floors 29 to 30 would be used for amenities for residents.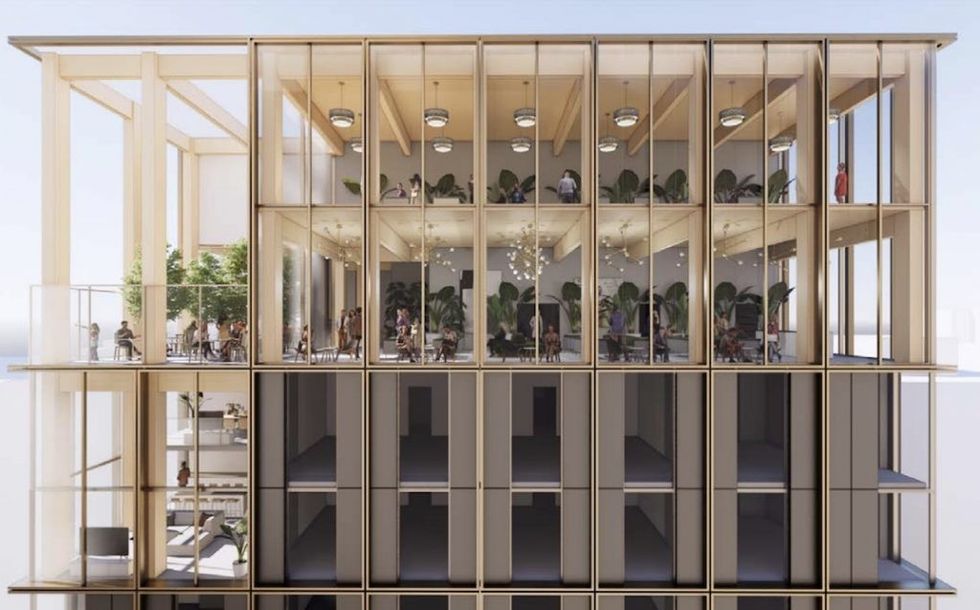 Floors one to three would also be used for hotel amenities, including the lobby, a restaurant, a bar, and a lounge, and also double as the building's podium, which is designed in a way that "uses warm and inviting materials to signify the change in program from hotel to amenity", according to the documents.
Currently, the proposed site on Seymour Street in downtown Vancouver is a public surface-level parking lot. The proposed hotel would between the L'aria, a 13-storey condo building, and the Vita, a 29-storey condo building.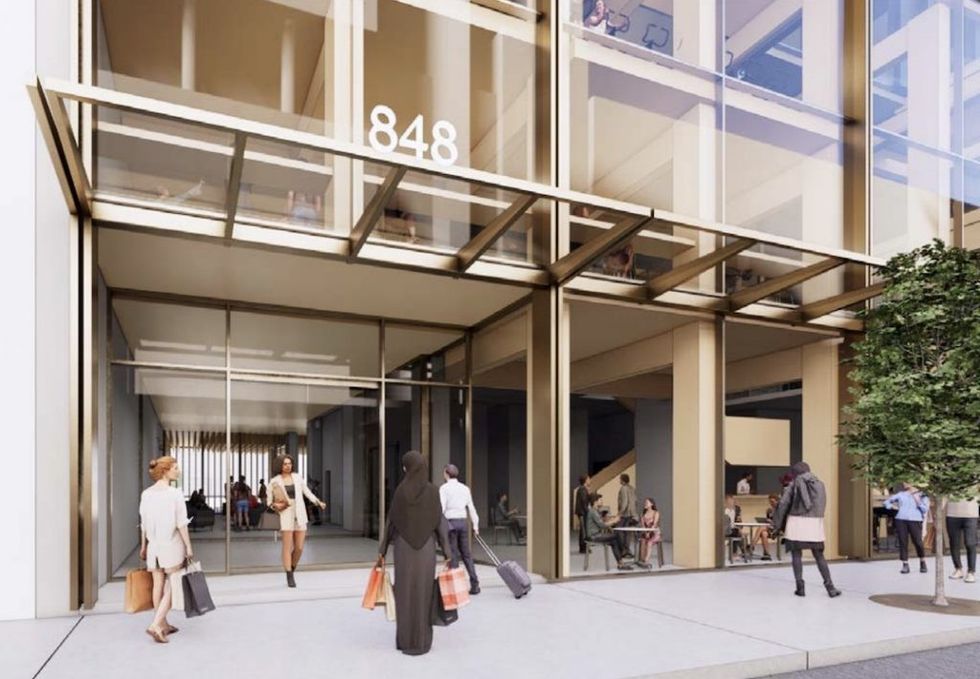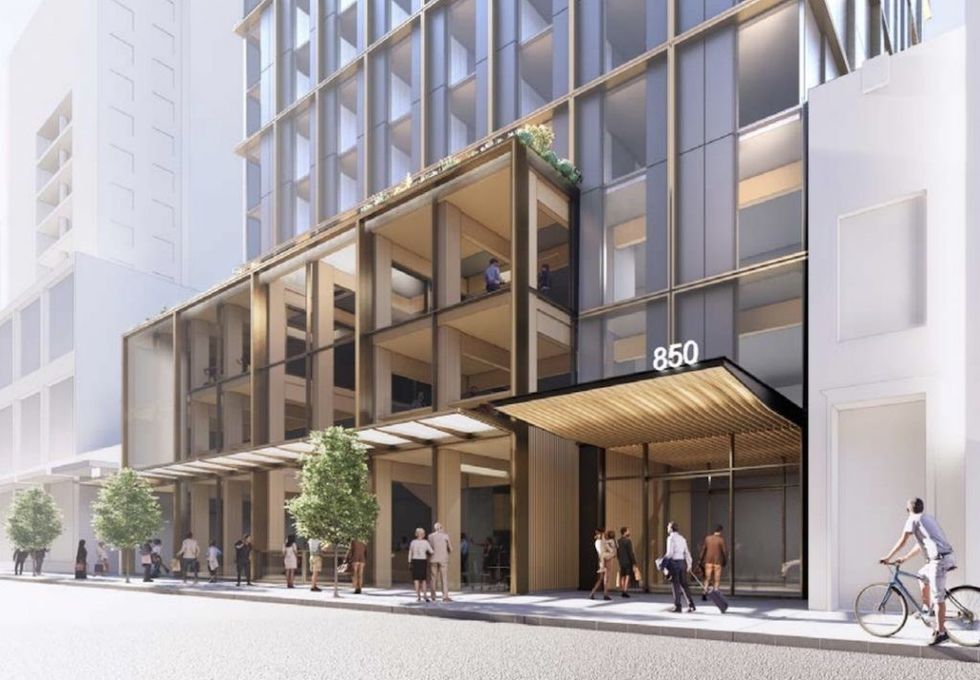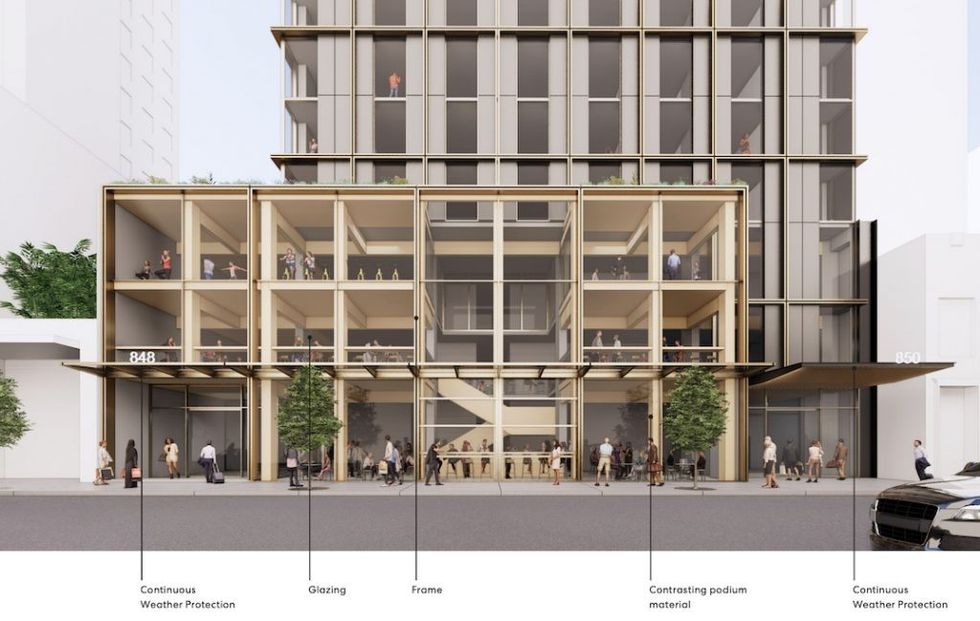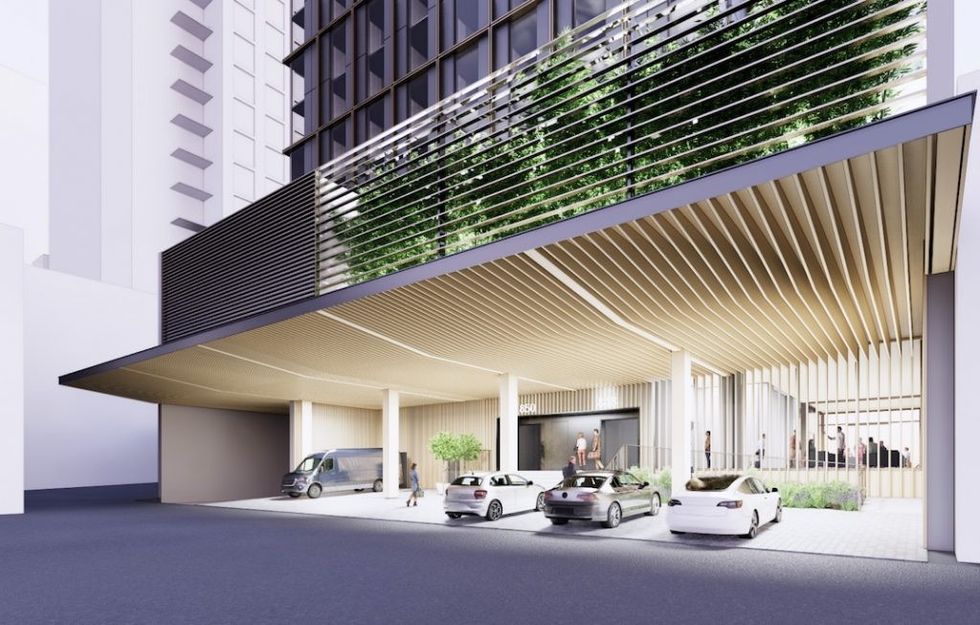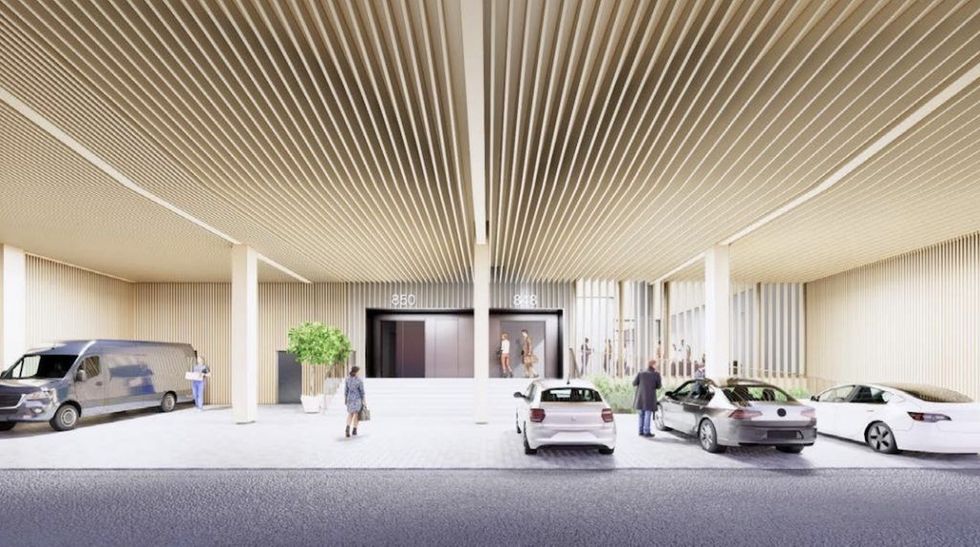 The application also specifically requests an 18-month "expedited approval process" that would shorten the process by about a year, allowing construction to begin in Q1 2024 and finish in early 2025. The main reason for the request is the 2026 FIFA World Cup, which will be jointly hosted by 16 cities across Canada, the United States, and Mexico.
In 2018, BC Premier John Horgan initially withdrew Vancouver as a contender for hosting FIFA 2026. He then changed his mind in 2021, after Montreal withdrew. Horgan then confirmed that discussions for Vancouver as a host city were rekindled this February. In early June, word came down that Vancouver would be announced, but it was not officially confirmed until June 16. The official rezoning application for this proposed hotel was dated for two days earlier, June 14, and was not received until June 24, according to the City of Vancouver.
The 114-page application cites the 2026 FIFA World Cup in conjunction with Vancouver's issues regarding hotel supply. In 2018, a report by Destination Vancouver (formerly called Tourism Vancouver) stated that the "limited supply of hotel rooms in Vancouver is leading to higher occupancies and higher ADRs [Average Daily Rate], which is making Vancouver more expensive to visit and limiting the market to relatively more affluent visitors."
A City of Vancouver policy report, also from 2018, found that the "increases in annual visitors and the net loss of hotel rooms have resulted in a growing supply gap" and that one-third of the lost hotel rooms was the result of "the conversion of hotel rooms to rental housing." Additionally, "this trend has been more evident with significant annual increases in visitors to the city" since 2013, the report said.
The General Manager of Planning, Urban Design and Sustainability who authored the report believed that that gap "put pressure on the city's rental housing stock via short-term rentals with visitors looking for affordable and uniquely local accommodation." With Vancouver now confirmed as a host city for FIFA 2026, that pressure will likely continue if the hotel room shortage is not addressed, and that is what the new proposed hotel seeks to do.
According to the City of Vancouver, a virtual open house regarding the project will be held from November 14 to December 4. The city's Urban Design Panel is then slated to address the proposal on December 7.
Future Developments