Renovations
Decarbonization Retrofits Will Save Lives and Boost the Economy, Says New Report
The same week that the City of Toronto moved to make both new and existing buildings greener, a new report released by the Pembina Institute drives home the numerous benefits of decarbonization retrofits for Canadians.
Perhaps most notably – especially during a summer of devastating heat waves across the country – the report reveals that home retrofits could reduce heatwave-related deaths and protect people from other extreme weather caused by global warming. In British Columbia, over 700 people died as a result of recent heatwaves.
Homes that are better cooled and insulated could help prevent such tragedies in summers to come, reducing Canadian healthcare costs in the process. 

The report, Canada's Renovation Wave: A plan for jobs and climate, also revealed that — in addition to progressively lowering carbon emissions — a national wave of deep building renovations and retrofits could add a "cool" $48B in terms of Canada's economic development. Just as valuably, it could also create up to 200,000 jobs across the country. 
READ: Toronto Makes Moves to Reduce Greenhouse Gas Emissions in City Homes and Buildings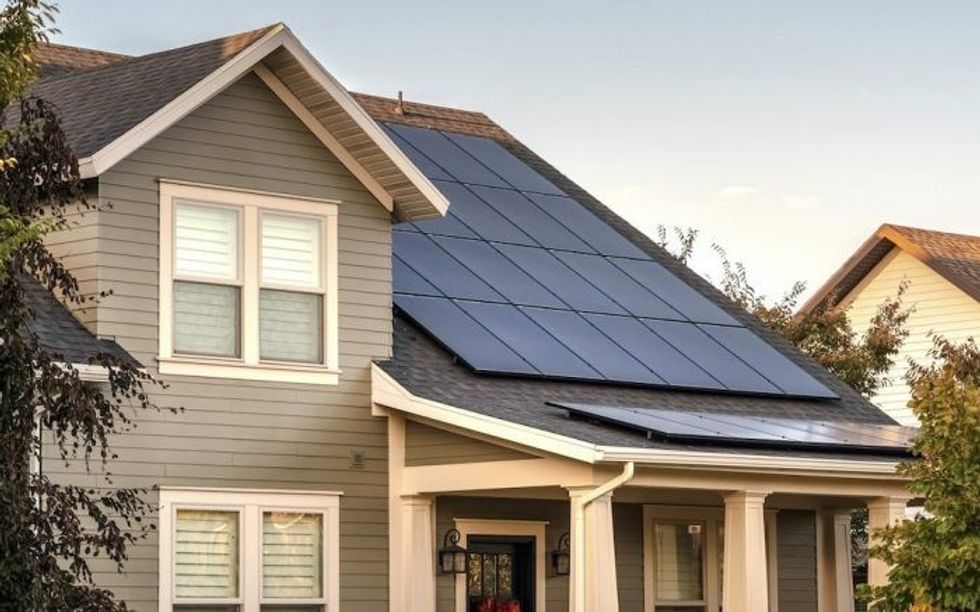 The analysis relied on a heuristic model to calculate the benefits of a nationwide renovation wave that would see most of Canada's buildings be retrofitted over the next 20 years. Deep building renovations refer to those achieved by phasing out fossil fuels, instead opting for clean energy in the form of electricity from wind, solar, and hydro.
"This fuel-switching needs to be combined with upgrades to envelop and ventilation systems to reduce energy waste, improve community health, and protect occupants and housing infrastructure from extreme weather and earthquakes," says Pembina.
Energy renovations may include actions to decarbonize buildings and can include things like manufacturing and installing windows, installing heat pumps, or adding insulation to homes.
According to Pembina, in order to protect Canadians and the climate, the wave of renovations would require a public investment of about $15B per year for residential buildings and $6B per year for commercial and institutional buildings. "The federal government, in partnership with the provinces, will need to commit public investments on the order of $10-15 billion per year over the next ten years to enable this renovation wave," says Pembina Institute.
While it's undoubtedly a costly initiative, the report found that a sizeable investment in building retrofits would be well worth it, as reflected in GDP growth, job creation, and reduced healthcare costs. Furthermore, increased tax revenues would pay for the undertaking twice over, according to Pembina.
The report, therefore, recommends that the federal government create a vision for a nationwide renovation wave aiming for decarbonization of the vintage stock by 2040.
The good news is that Canadians seem to be in the renovation groove and open to improving their homes, with more than 106,000 Ontario homeowners obtaining residential building permits during the pandemic — a 9% increase from the year before
In the meantime, if recent events and conversations aren't enough to convince people that the time has come to legally mandate air conditioning, we're not sure what will.