Whether you live in Toronto or you've visited, you know there are a number of landmarks that truly define the city.
And it just so happens there's a new photo exhibit opening in the city that will give the public the chance to explore the facts (and the fiction) behind ten of the city's best-known landmarks.
---
READ: Toronto's Waterfront Has Been Transformed with Art Installations (PHOTOS)
From February 27 to May 31, the 114 Stories X 114 Storeys exhibit will showcase interesting facts about the city's most famous landmarks at the CN Tower's main observation deck.
The exhibit, which is a unique collaboration between the CN Tower and Toronto Public Library, aims to celebrate Toronto's diversity and thriving communities through stories and images, which will all be drawn from the library's Digital Archive.
"One of the best things about this exhibit is that it has brought together two signature Toronto institutions. The stories and images assembled by the Toronto Public Library offer rich historical context and a perfect complement to the view of our modern city seen from our Main Observation Level," says the CN Tower's Chief Operating Officer, Peter George.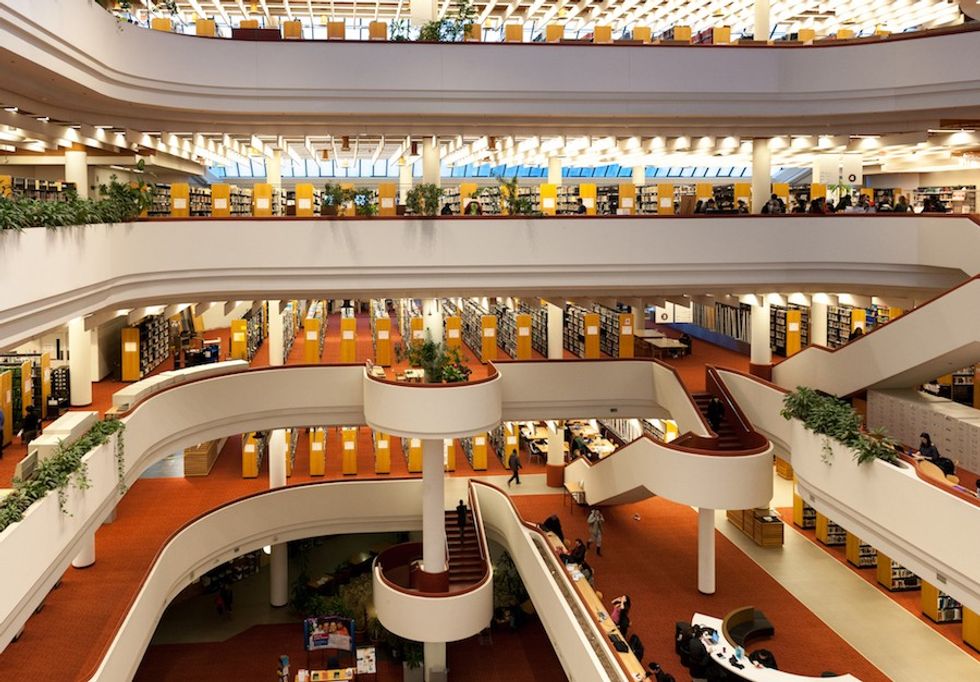 Toronto Public Library
While at the exhibit, visitors can check out the location-based reads highlighted on many of the panels or scan the featured QR codes to access a treasure trove of additional digital content about each site.
As well, in celebration of the city's diverse flavours, a special themed menu is on offer in 360 Restaurant, as well as original "landmark" cocktails.
114 Stories from 114 Storeys Exhibit
When: February 27 through May 31, 2020
Where: CN Tower, 290 Bremner Boulevard
Admission: Entry is free with the purchase of General Admission to the CN Tower, or for those dining in 360 Restaurant
Toronto