Construction intentions rose across Canada for a second straight month in June, but ended the quarter on a negative note.
According to new data from Statistics Canada, the total value of building permits issued in June rose 6.1% month over month to $11.6B, a significant portion of which was driven by the construction of two new hospitals in Quebec and British Columbia.
---
As it did in May, the non-residential sector led the growth, with total permit values increasing 20.4% to $4.7B in June. A slight decline of 7.7%, or $176M, in the commercial component was more than offset by gains in the industrial component, which saw permit values jump 51%, or $349.9M.
The main driver of the sector's growth, though, was the institutional component, which saw construction intentions increase 67.2%, or $619.3M. Permits for the construction of new hospitals in Vaudreuil-Dorion, Quebec, and Dawson Creek, British Columbia, accounted for 58.6% of all institutional construction intentions in June.
Following a record-high Q1 2023, construction intentions in the non-residential sector fell 9.6% in Q2 2023 to $12.0B. The decline pulled the total value of building permits issued in the second quarter down 1% from the first quarter, to $32.3B.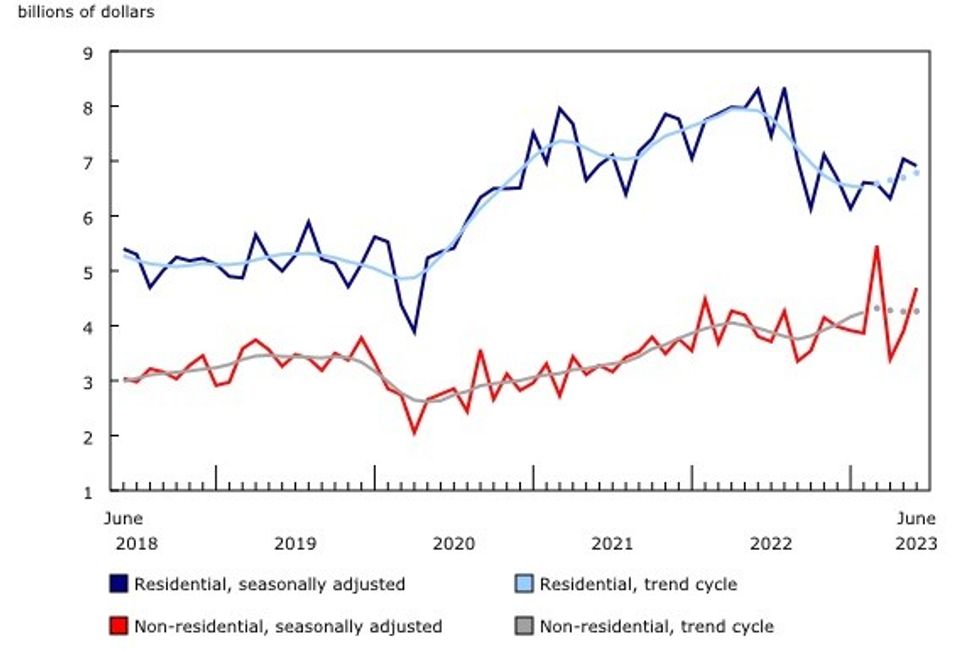 Value of building permits for the residential and non-residential sectors. (Statistics Canada)
Despite increases in seven provinces, the total monthly value of residential building permits fell 1.8% to $6.9B in June.
Although Ontario drove the sector's growth in May, it led the decline in June, with permit values dropping 11.4%, or $358.1M. Notable declines were also registered in Saskatchewan (51.4% or $58.5M) and New Brunswick (20.5% or $20.7M).
The monthly increase was concentrated in the single-family component, which saw permit values rise 1.1%, or $27.7M, in June. In contrast, permit values for multi-family dwellings dropped 3.5%, or $156.4M on a monthly basis.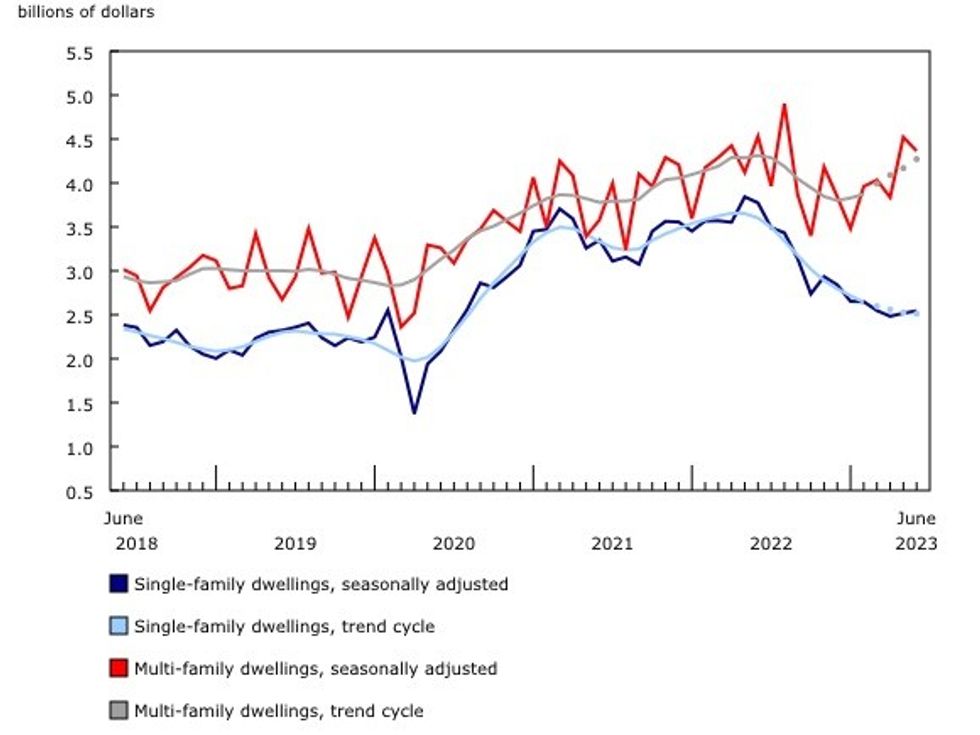 Value of building permits for the single-family and multi-family components. (Statistics Canada)
Across Canada, permits for 22,000 new dwellings were issued in June. Throughout Q2 2023, permits were issued for 64,400 units. Although the figure marks a 2.7% increase from Q1 2023, it's 14.7% below Q2 2022, when permits were issued for 75,400 units.
Despite the aforementioned total decline in permit values in Q2 2023, the residential sector broke a three-quarter slump and rose 4.9% on a quarterly basis to $20.3B. Annually, though, the value of construction intentions in the residential sector was 16.1% below Q2 2022, when permit values equalled $24.2B.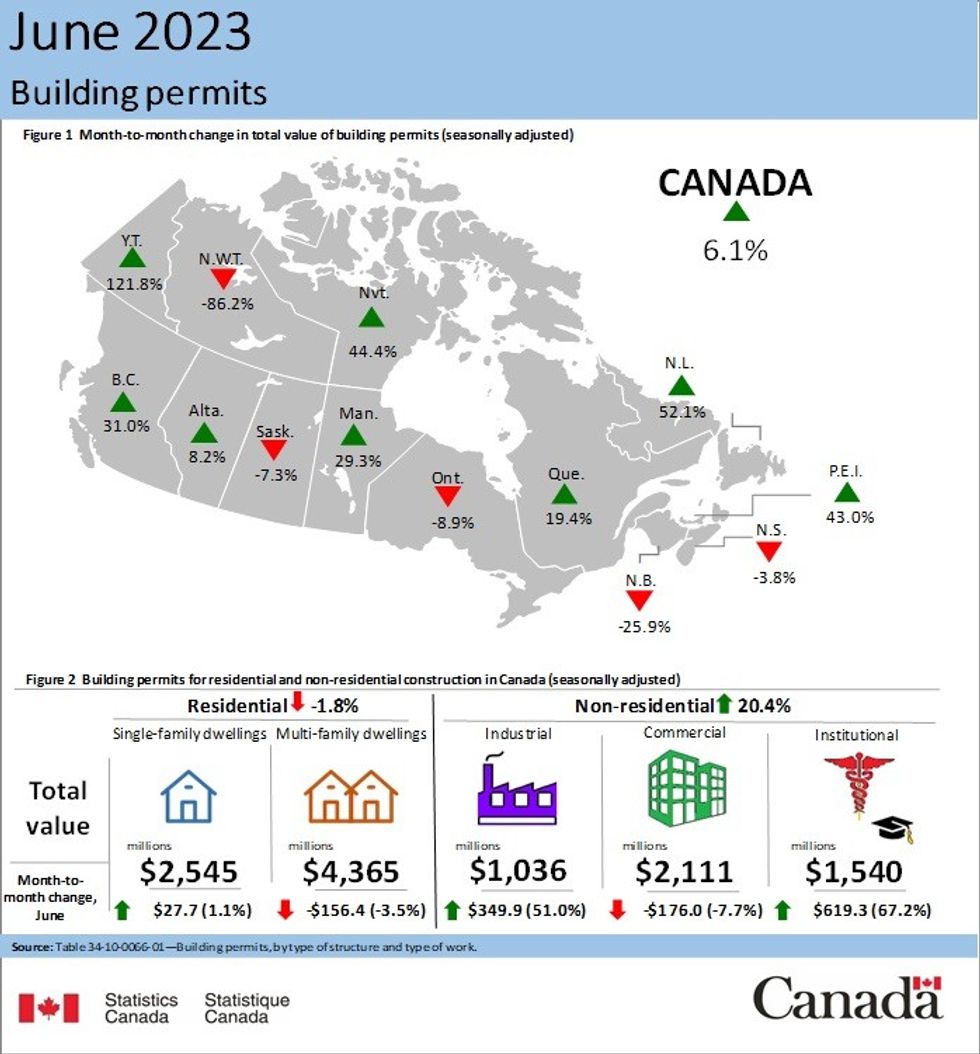 Statistics Canada
Real Estate News