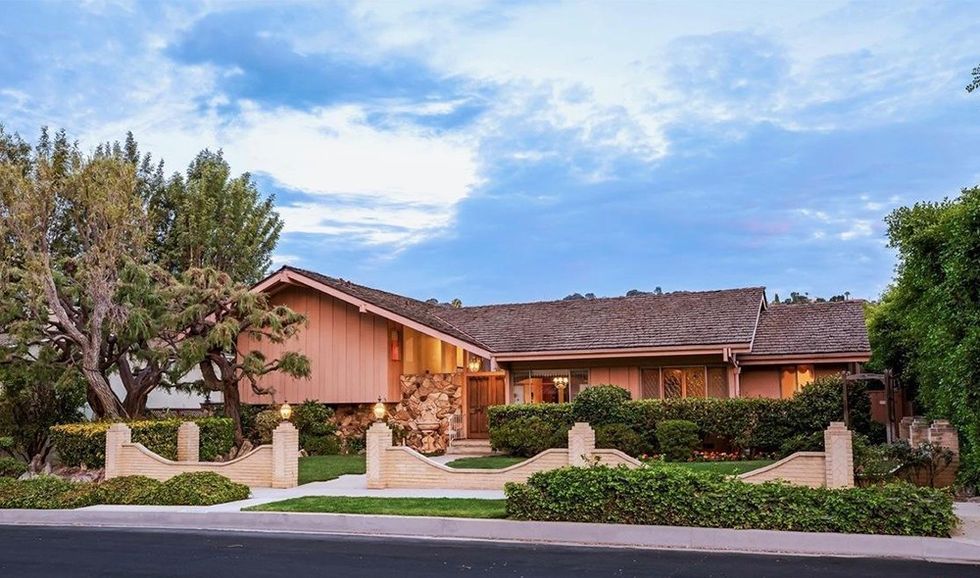 (Photo courtesy of Facebook.com)
---
The Brady Bunch is iconic. So is this home. It served as the exterior of TV's beloved family show and is now for sale.
The home just hit the market and is selling for $1.885 million (U.S.).
It's expected people will flock to "The Brady Bunch" home, but the property is also in the crosshairs of property developers. They may consider tearing it down, according to Deadline.
Located at 11222 Dilling Street in Studio City, California, the listing calls the property "the second-most photographed home in the
United States
," after the White House.
The home is two bedrooms with three bathrooms and has two master suites. Its 2477-square-feet of space sit on a lot that's approximately a third of an acre.
And the house is on sale for the first time in 45 years.
Back in 1973, records show Violet and George McCallister purchased the property for $61,000 (U.S.).
Ernie Carswell, the listing agent, says the split-level house has been updated and upgraded, but has maintained almost the exact interior decor from that era.
While interior scenes for "The Brady Bunch" were filmed in-studio, this home played the part of all exterior shots. Nonetheless, the interior definitely still belongs on "The Brady Bunch."
The living room has a rock-wall fireplace and wood-panelled walls with a built-in bar. There's added vintage flair with floral wallpaper and window coverings.
Jodie Levitus Francisco, a realtor with Berkshire Hathaway, tells Deadline, "I have several buyers already interested. They're developers for the lot size. They might tear down, but the listing agent said the family was hoping to get someone to preserve the house, and at $1.85, I don't know if a developer would pay that much."
"The Brady Bunch" series ran from September 1969 to March 1974 before moving into reruns in syndication.
Toronto