---
The Bloor-Yonge Subway Station will undergo a significant expansion and design retrofit as Toronto's population grows and transit ridership increases.
Dubbed the Bloor-Yonge Station Capacity Improvements project, the TTC's plans include expanding the northbound and southbound platforms on Line 1 and building a second platform on Line 2.
The new Line 2 platform will accommodate eastbound passengers, while the existing platform will be reconfigured to enhance capacity for those travelling westbound.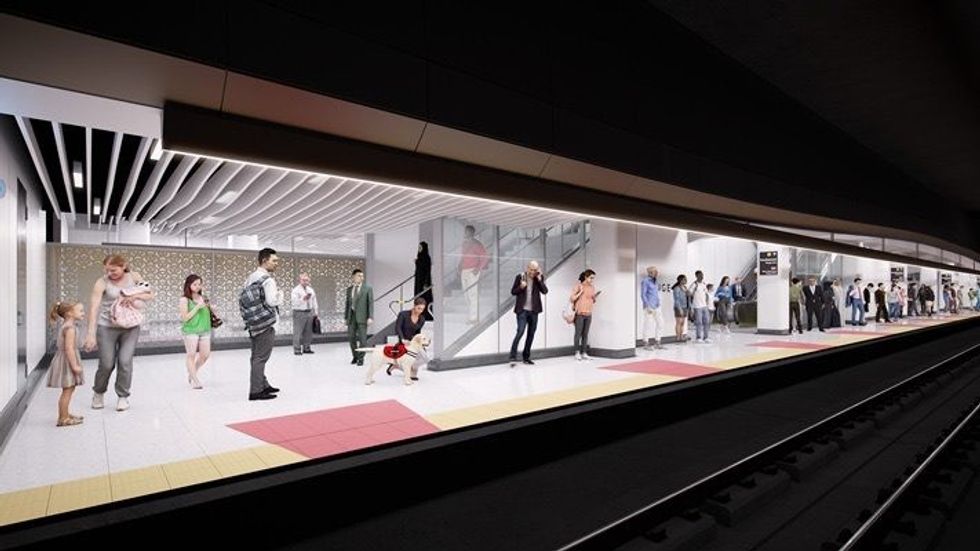 TTC
"[Bloor-Yonge Station] opened in 1954 and now requires expansion and modernization to accommodate future TTC ridership and neighbourhood density. Line 1 and 2 passenger platforms are already experiencing overcrowding and queuing during both the morning and evening rush hours," the transit agency said.
"The TTC expects ridership to experience significant growth both from the increasing population in the GTA and from transit expansion, including the northern extension of Line 1 to Richmond Hill Centre, the opening of the Eglinton Crosstown LRT, and the future Ontario Line."
In 2019, 220,000 unique riders passed through Bloor-Yonge Station per day. The TTC anticipates that figure will rise to 280,000 by 2029. Over the same time period, daily ridership on Line 1 is expected to rise from 210,000 to 270,000, and from 180,000 to 225,000 on Line 2.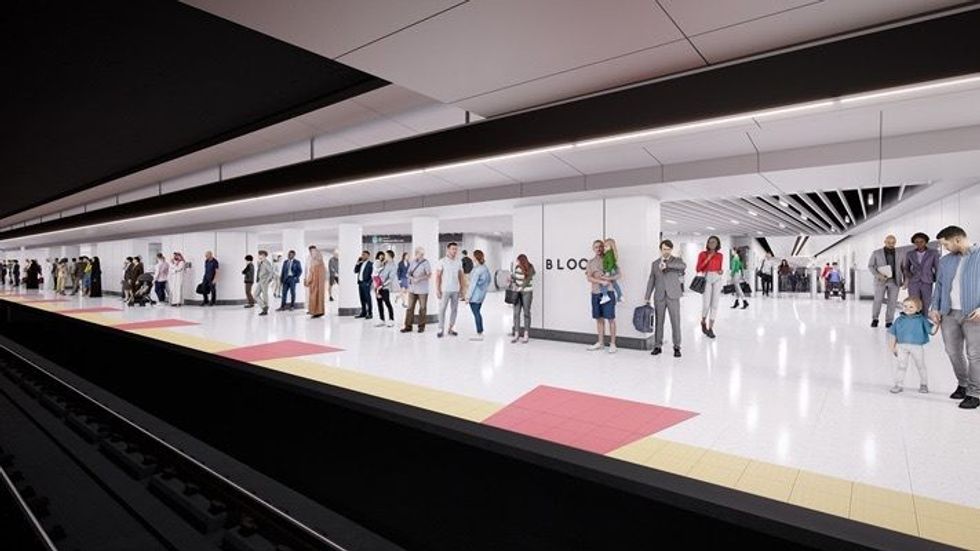 TTC
Upon completion of the project, the TTC will install platform edge doors on both Line 1 and Line 2 at Bloor-Yonge Station. The former will be immediately operational, while the latter will come into force following updates to the train signalling system.
The safety feature comes in the wake of a series of random violent incidents at the station in which passengers have been pushed onto the tracks by strangers. Four such incidents occurred between April 2022 and February 2023, prompting advocates to call for platform edge doors at Bloor-Yonge.
READ: 'The Relaxing Choice': New TTC Ad Couldn't Have Landed at a Worse Time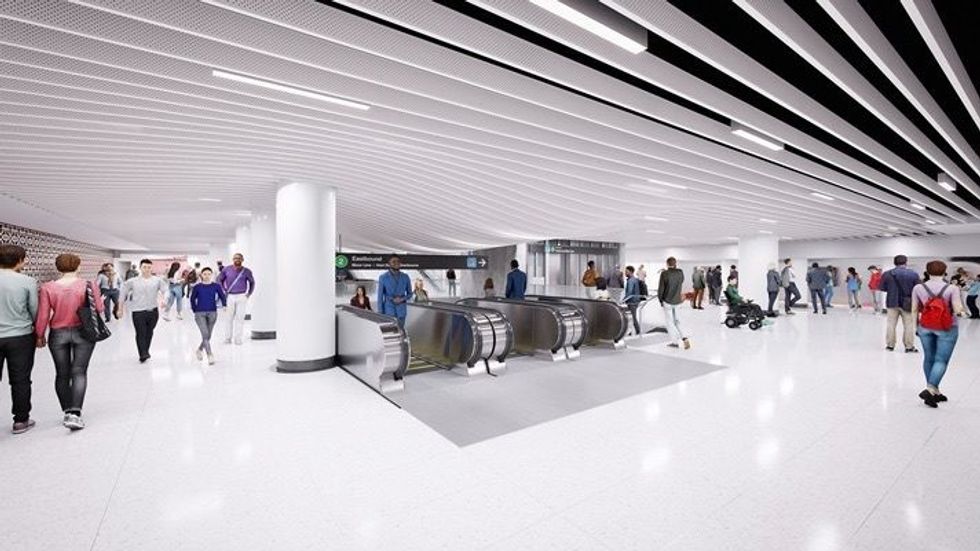 TTC
In addition to enhancing safety, the project will also improve accessibility at Toronto's busiest subway station with a new barrier-free entrance, escalators, elevators, and stairs. There will be a new exit to Bloor Street, and the station will be revamped with public art.
Advanced construction began in May, with the demolition of buildings at 81 Bloor Street East, 40 Hayden Street, and 42 Hayden Street to accommodate the new accessible entrance.
The buildings were formerly home to the Firkin on Bloor, Onnki Donburri, and Spring Day Spa, respectively. The TTC will also demolish a former car wash at 830 Church Street in order to construct a fan building.
Advanced utility relocation work along Bloor Street East is scheduled to begin in late Q2 2023, while major construction is expected to start in late 2024.
The Bloor-Yonge Station Capacity Improvements project comes at an estimated cost of $1.5B, which will be funded equally by the City of Toronto, the provincial government, and the federal government.
Toronto