---
There's a lot you need to know when navigating the world of mortgages.
And, if you're not careful, it's quite easy to get tripped up in the lingo, the procedures, and the payments. (Not to mention the penalties.)
This is why we've recruited Jerome Trail, owner and broker of record at The Mortgage Trail, to answer the most important questions homebuyers and homeowners should understand before moving forward in their mortgage process.
Today, Trail is offering the answer to the inquiry: "What's the biggest mistake people make when securing a mortgage?"
---
Have another mortgage question, or looking for mortgage advice? 
Contact Jerome at The Mortgage Trail — mention STOREYS, and you'll receive a free appraisal!
---
"People tend to focus on what media focuses on," Trail says. "The interest rate. In most situations, the lowest interest rate product has the least amount of flexibility and the strictest set of terms and conditions."
READ: What is a Construction Mortgage and How Can I Benefit From One?
If low interest rates come complete with this snag, so to speak, mortgage-hunters would be smart to focus their attention in different directions. But where?
As it turns out -- like many aspects of life -- the answer is individualized.
"Their needs will dictate what they should be looking for in a mortgage solution," Trail explains. "For instance, if a young couple is buying an older home and they are going to their maximum budget on their downpayment, they usually have no reserves if anything happens in the first year or two of owning the place. 
Trail says this couple needs to approach their buy with the understanding that older homes typically require ongoing maintenance... which can be estimated at ~1-2% of the home's original value, annually.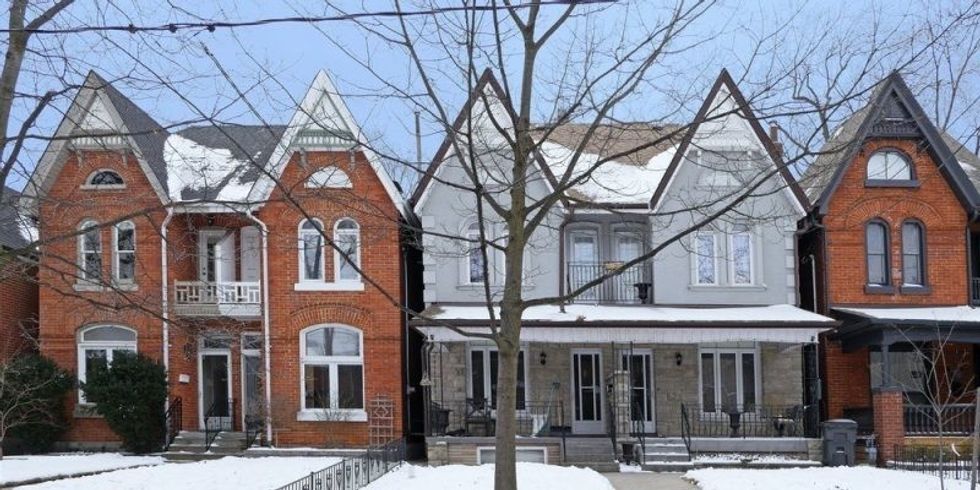 Toronto homes/Shutterstock
In a situation such as this, Trail says the couple would benefit from considering a mortgage product that frees up borrowing ability on a Home Equity Line of Credit (HELOC).
"As the mortgage principal goes down, the amount available on the HELOC goes up, hereby allowing them to tap into some of the equity they are building up without going through the expense of refinancing. A typical refinance involves several costs -- appraisal, legal fees, mortgage penalty to break out, etc.," Trail explains.
"This style mortgage product (the mortgage and HELOC combination) is priced at a slight rate premium, but the convenience and avoidance of refinancing make a compelling argument to not just focus on the rate that is advertised."
Perhaps you're not a first-time buyer looking to purchase an older home -- in fact, it's quite likely your life situation isn't exactly what's been described in this article. That's why, when looking to secure a mortgage, you're wise to give your mortgage broker an honest run-down of your circumstances so they can point you towards the best, most personalized options available for you.
Cover image: Winter homes/Shutterstock
---
This article was produced in partnership with STOREYS Custom Studio.
Ask a Mortgage Broker