---
While it's one thing to find out you're losing your job, it's another thing to learn that you and hundreds of your colleagues are being terminated during a company Zoom meeting just before the holidays.
Unfortunately, that was the fate for over 900 Better.com employees, who were abruptly terminated by the digital mortgage startup's CEO Vishal Garg during a short Zoom call last week, as reported by CNN.
"If you're on this call, you are part of the unlucky group that is being laid off," Garg said in a recording of the call posted to TikTok. "Your employment here is terminated effective immediately."
The CEO said market efficiency, performance, and productivity, were among the reasons for the terminations. After the call, Garg accused the staff of "stealing" from their colleagues and customers by being unproductive and only working two hours a day, Fortune reports.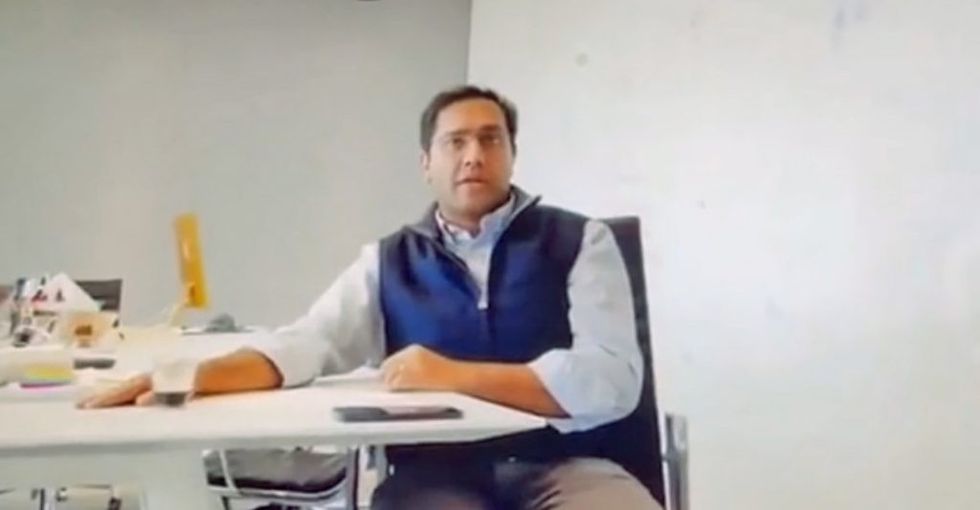 Better.com CEO Vishal Garg on a Zoom call where he announced layoffs via a screenshot of a video shared on TikTok
CNN said among those fired were the diversity, equity, and inclusion recruiting team.
In May, Better.com announced plans to go public, but the deal was delayed. However, the day before the layoffs, the SoftBank-backed mortgage lender received $750 million as part of a deal to go public through a special purpose acquisition company (SPAC).
READ: Former CEO of CMHC Says Canada Isn't in a Housing Bubble
The company is prepared to have more than $1 billion on its balance sheet, according to CNN.
This isn't the first time the Better.com CEO has faced controversy. In an email to employees obtained by Forbes last year, he wrote: 
"You are TOO DAMN SLOW. You are a bunch of DUMB DOLPHINS and…DUMB DOLPHINS get caught in nets and eaten by sharks. SO STOP IT. STOP IT. STOP IT RIGHT NOW. YOU ARE EMBARRASSING ME."
Founded in 2014, Better.com is based in New York and has additional offices in Charlotte, Oakland, Irvine, and Gurgaon.
Real Estate News