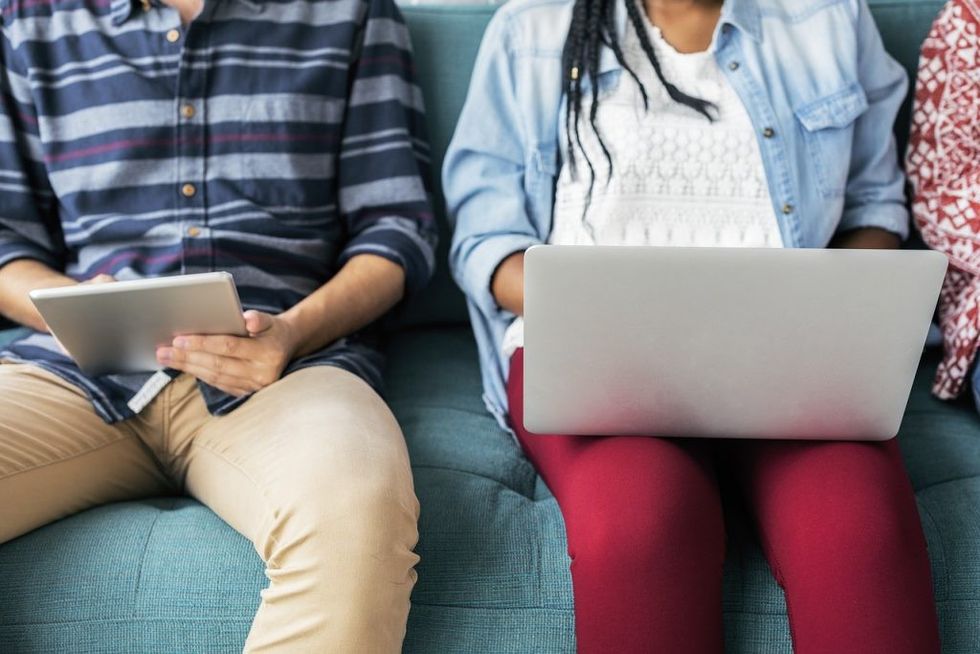 If you're looking for a condo in Toronto, you may just want to keep an older condo in mind for your search.
Sometimes they look like a 1970s prison. Often they have condo boards run by cranky retirees who do not want a dime spent on decaying hallway carpets. And then there are the maintenance fees — higher than Cheech and Chong in their Up in Smoke days. Oh, those older condos …
---
Some avoid them at all costs: Grim structures, dated common areas, and fees that include things you don't want or won't use, like a pool or a cable package with Turner Classic Movies.
But new condos have issues too: Maintenance fees that can increase quickly in the first five years (to build up the reserve fund). Higher price-per-square-foot. And if you are buying pre-construction, you run the risk of never receiving the condo you purchased.
Remember the much-admired luxury Museum Flats? If you bought a unit here pre-construction, you would have learned that the project has been cancelled, despite the hype and number of sold condo units.
Of course, there are always good new condos and good old condos. And terrible new condos and terrible old ones.
When looking for an older unit, you can go wrong: Poorly run buildings. Lame management. Toxic condo boards that have trouble moving forward on anything.
But you can also find a reasonably-priced old building in a prime location. Your dishwasher and oven won't be Barbie-sized. And you can put your own mark on it.
So, without future ado, here are my top three picks for best older condos in Toronto — in no particular order.
40 Homewood Avenue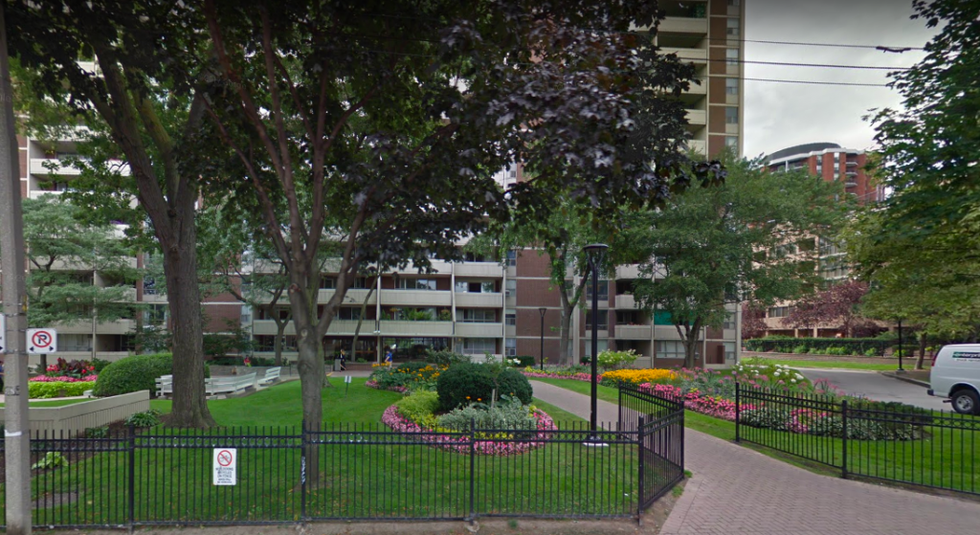 Condo units at 40 Homewood Avenue have undergone some major makeover — with more to come. (Photo courtesy of Google street view)
This condo is old, even in older condo years. In fact, it was part of the first wave of condos ever done in Toronto, registered on Halloween 1972. The units vary in size. The location near Jarvis and Carlton leaves you slightly east of downtown. You have beautiful city views to the west, and pretty Cabbagetown side-street views with mature treetops to the east. It's quiet, which is unusual for downtown.
For a long time, it was run by those cranky, older folks I mentioned, who didn't want to change anything. They did save money though. And now change is in the air. With a recent — major — lobby makeover, there are plans for upcoming updates to the rather dingy hallways.
The best thing about this place, is that every unit has its own enormous deck. Most people won't like the shabby old doors and windows, but they are about to be replaced with amazing new ones. You can even choose to update your door and windows with sliding glass doors — at extra cost. (For the new windows and door to the deck, costs are covered by the building's reserve fund.)
In terms of layout, these condo units are wide, and tend to have more windows and more light — not the long tunnel units you often see with some modern condos. The downside? No ensuite laundry — and you are not allowed to add these appliances to the unit. So, you have to do your laundry in the basement like everyone else.
Still, the value here has gone unnoticed for a while, and only now are we seeing a serious uptick in prices. Once the renos are done, this building will look much better.
One final perk: Back in 1972, they added enough rental parking spots for almost everyone. No one owns a parking spot, but you can rent one for $95 a month — and there is a very good chance it will be available if you buy a unit here.
65 Scadding Avenue (Also known as "St. Lawrence On The Park")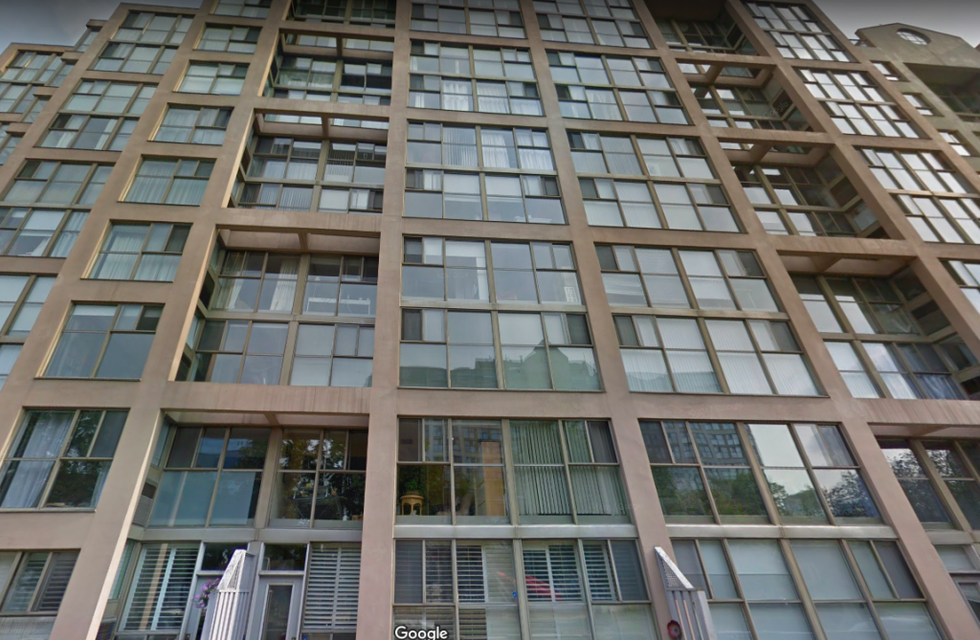 If you want peace and quiet and want to be downtown Toronto, you may want a unit at 65 Scadding Avenue. (Photo courtesy of Google street view)
Like 40 Homewood, the units are on a quiet street, even though they are very close to the hustle and bustle of downtown. Built in 1988, this condo is part of the visionary ideas of Jane Jacobs, and located in the St. Lawrence neighbourhood – which has been used repeatedly as a model for mixed-housing neighbourhoods because it is so well-integrated and successful.
Since 1988, many of the units here have been renovated, but still maintain a great price-per-square-foot. Some of the top-floor units even have a fireplace — something that would never be allowed in modern condos.
Here you also have a new lobby and updated hallways. The money saved since 1988 has been put to good use to improve the aesthetics of the building. Views throughout are bright and are rarely obstructed. You have low-rise townhouses to the south and a lengthy boulevard parkette along the north side. Yes, there is a pool included in your fees. But dammit, you can use that pool!
120/130 Carlton Street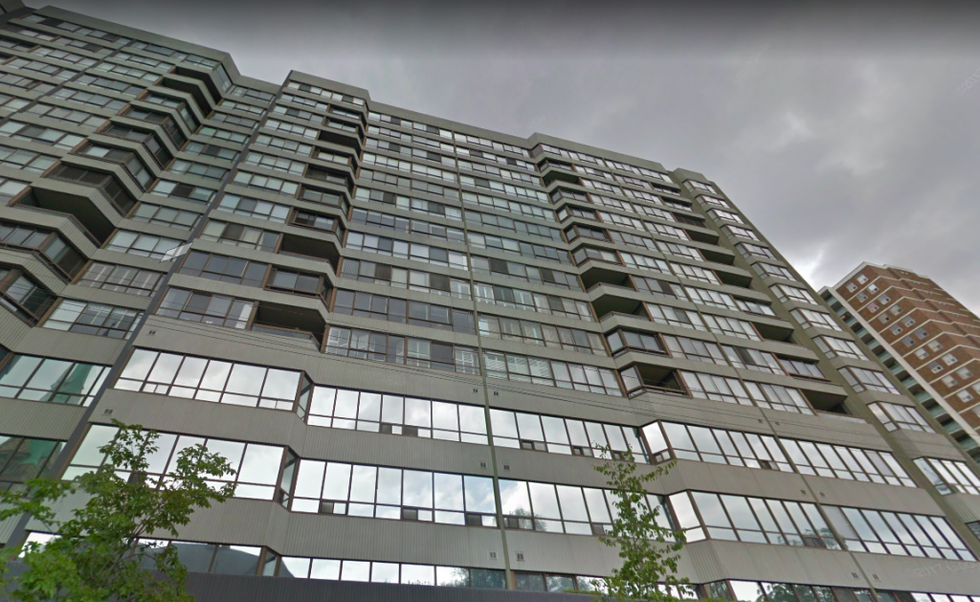 A central locale at a low cost to you, that's just one good point of many when it comes to 120 and 130 Carlton Street. (Photo courtesy of Google street view)
Carlton By the Park is a well-located duo of condos at the corner of Carlton and Jarvis. It's a bit more unusual than the other condos. To be clear, 120 and 130 Carlton are two different condos: 120 contains commercial units and 130 has residential units. Both, however, share the same amenities. All of which have been nicely updated in recent years.
You'll enjoy the new lobby, freshly painted and re-imagined outdoor exterior, updated pool, updated meeting rooms, and updated hallways. All with some of the best price-per-square-foot in the city.
In fact, 120 Carlton has some of the least expensive commercial condo space in Toronto. Prices vary more from unit to unit, since some have been completely renovated top to bottom. Others have not even seen a new coat of paint since the condos birth in 1985.
Any way you slice it, 120 Carlton is central and still has a low cost with a lot more updates than many other older condos, while 130 Carlton is a different animal since it is residential. One of the most impressive things about this condo is the size of the units.
The residential condos at 130 boast some of the largest condos in the city — most well under $1 million. The smallest unit in the residential building is 1256 square feet. As the name suggests, 130 Carlton — Condo on the Park — has south facing views overlooking Allen Gardens.
Honourable mentions
117 Gerrard Street is beginning to show signs of coming back to life. Some plans are in the works for updates. It is on a busy street, and it's a little more crack-ish nearby, but the price-per-square-foot is fantastic.
135-155 Dalhousie or the Merchandise Building was one of the original loft conversions. It was done well and done right. Some of the inner-courtyard units don't have great views, but this conversion was done well. The updated units are spectacular.
So, in the end, older condos may not do it for you. They won't top any lists with their daring designs or star architects. Sure, new condos are wonderful and can even make the skyline prettier. But if you are looking for space on a budget, then put on your potential-goggles and re-think some of the condos you see above.
With a little scrubbing, TLC, and your own smart design, you may dig up a diamond in the rough.
Community