Another milestone is in the books for SmartVMC — a sprawling, 100-acre master-planned community that's well underway in the heart of Vaughan.
ArtWalk Condos officially broke ground on September 29, marking the next phase in SmartVMC's up-and-coming community while bringing yet another dynamic and pedestrian-focused project from SmartCentres REIT one step closer to fruition.
---
Set to rise at 101 Edgeley Boulevard, at the intersection of Jane Street and Highway 7, Artwalk is a multi-tower, almost 600-unit residential development that will be solely owned and developed by SmartCentres' residential sub-brand, SmartLiving, straying from the partnership model typical of large-scale projects like this one.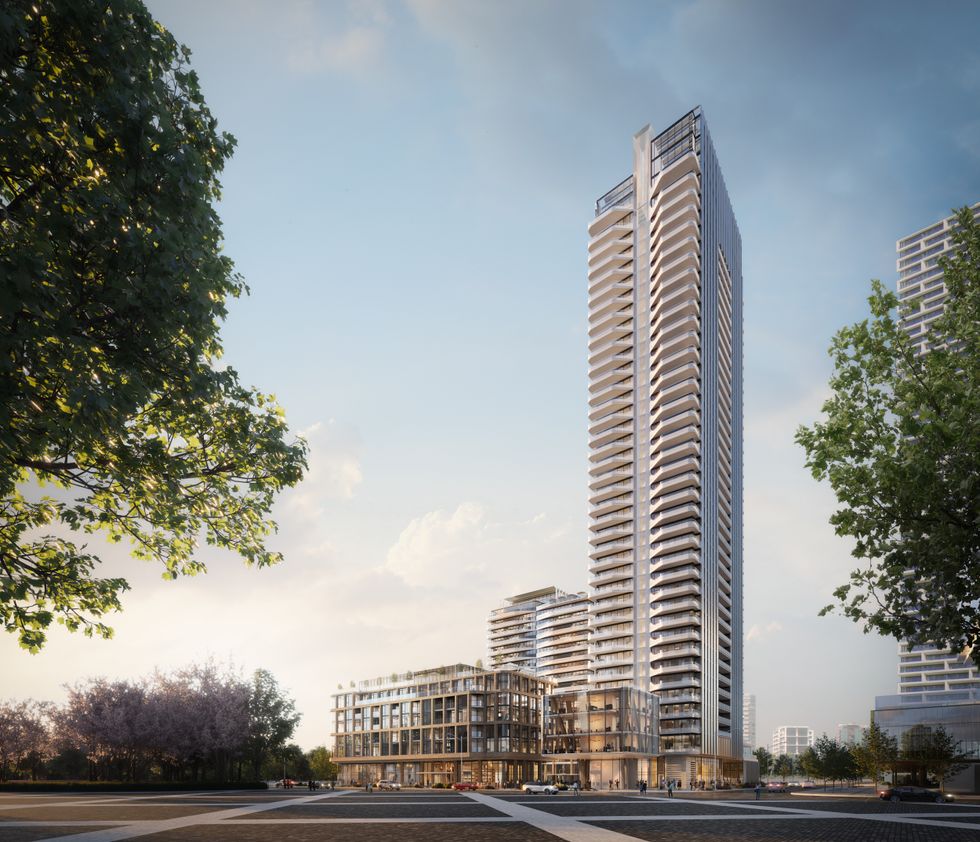 ArtWalk Condos (rendering)
The ArtWalk district will encompass 40- and 18-storey residential towers, as well as two more low-rise buildings, both four storeys in height. Retail and office components will be mixed in with the development's residential offerings, lending ArtWalk all the qualities of a complete community.
ArtWalk will feature interior and exterior design by Hariri Pontarini Architects. Rather notably, the world-class firm has been tasked with the curation of a shared courtyard to be nestled within the ArtWalk district.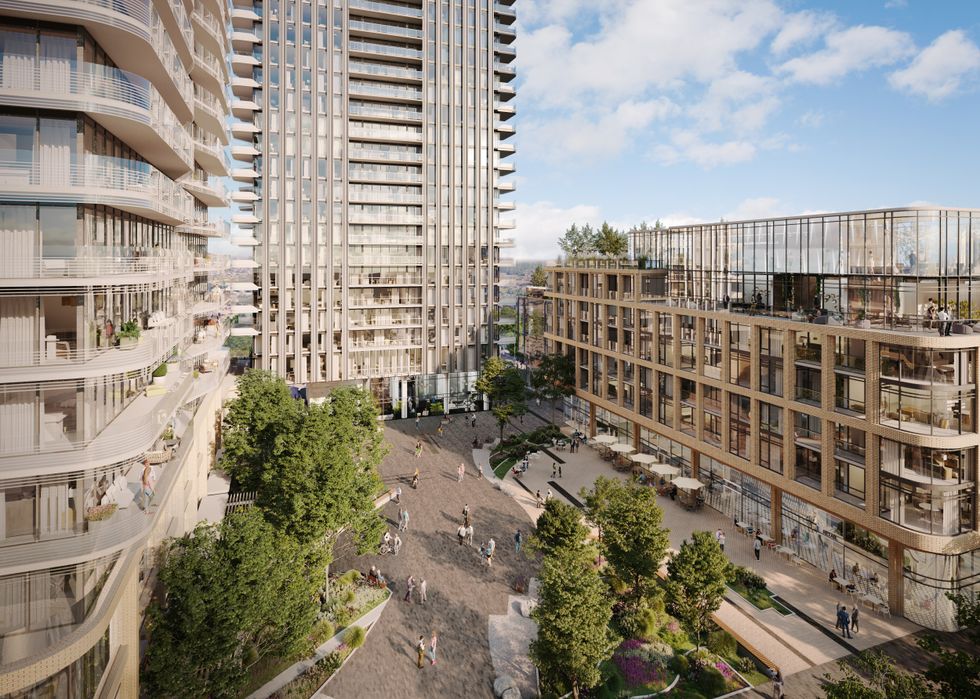 Shared courtyard designed by Hariri Pontarini Architects (rendering)
Hariri Pontarini isn't the only big name attached to the project. The nine-acre park set to sprawl at the development's doorstep — inclusive of dog parks, trails, a civic square for events, and a grand sunken lawn to accommodate sports, markets, and concerts — will boast design by Claude Cormier + Associés.
The late Claude Cormier is a name for the books. The Canadian landscape architect is world-renowned and known locally for his work on a number of beloved public spaces, including Sugar Beach, Berczy Park, Love Park, and the Leslie Slip Lookout Park.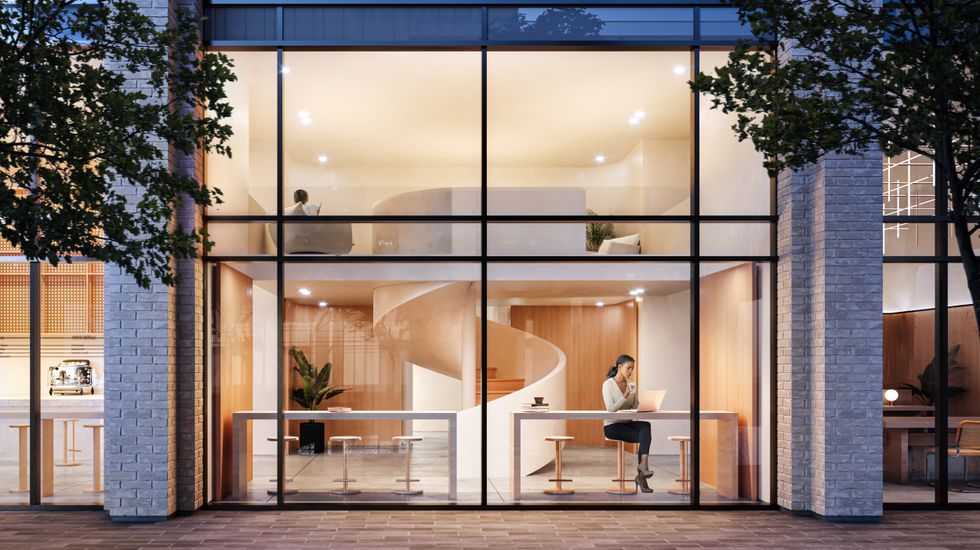 ArtWalk Condos common area (rendering)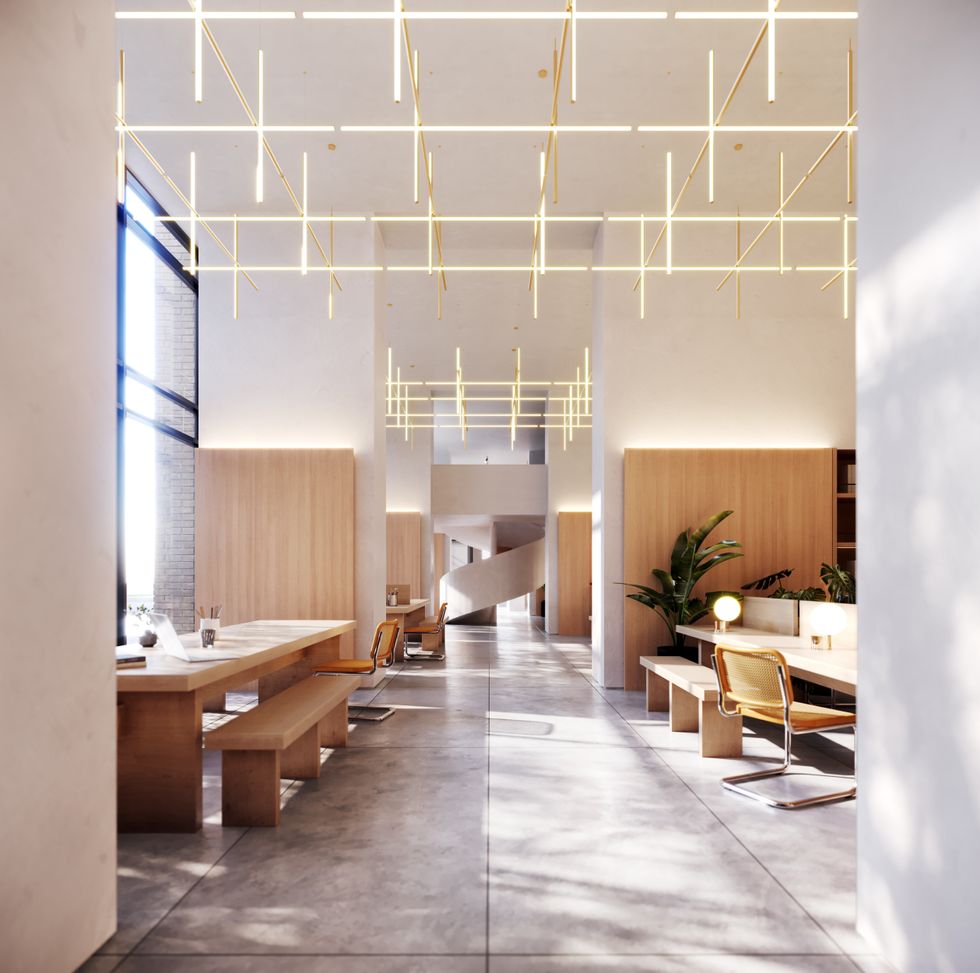 ArtWalk Condos common area (rendering)
The ArtWalk district will be inclusive of a co-working lounge overlooking the courtyard, indoor and outdoor children's play areas, a dedicated barbecue area, and multiple outdoor terraces complete with gardens, an outdoor movie area, and plenty of spots for dining, gathering, and lounging.
What's more, the development will be decidedly tech-savvy, with Wi-Fi connectivity in all common areas, smart thermostats, an app-enabled booking system for amenities, and keyless (touch-free) building and suite entry. Each individual suite will tout a spacious private balcony, perfect for dining and entertaining.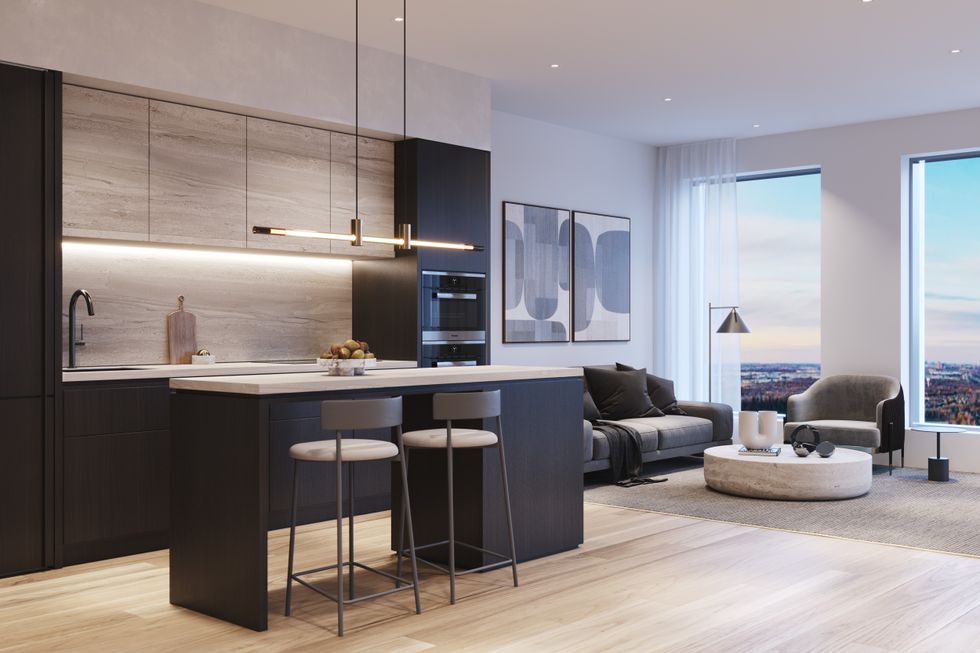 ArtWalk Condos suite (rendering)
Future residents of ArtWalk Condos will also be able to tap into a wide array of retail, dining, and community offerings in the surrounding area — the YMCA, a public library, and a daycare are all in the immediate vicinity — and will be steps away from the Toronto subway and SmartVMC Bus Terminal connecting to a variety of regional transit systems, including Go Transit, YRT, VIVA, and Züm.
Alongside Park Place and The Millway, ArtWalk will be just one piece of the larger SmartVMC community, which is set to animate and elevate Vaughan's city centre in the years to come. And with over 30 years of experience in real estate development, you can bet that SmartCentres will deliver a finished product with all the bells and whistles — and then some.
This article was produced in partnership with STOREYS Custom Studio.
Future Developments