After COVID-19 brought the Toronto fitness industry to a near standstill, a Canadian lifestyle brand is betting big on a return to normal with a new 89,000-sq.ft wellness centre poised to open this fall in Liberty Village.
Winnipeg-based Altea Active, in partnership with NYX Capital Corp., will be opening Ontario's flagship social and wellness club on the second and third floors of Novus, a new 25- and 38-story rental residential community located at the corner of Strachan Avenue and Ordnance Street.
---
When the state-of-the-art "urban playground" -- named Altea Active Toronto (Liberty Village) -- opens its doors this November, it will feature the best in fitness, wellness, and social amenities.
Designed by internationally acclaimed Toronto-based firm Chapi Chapo Design, the wellness centre will be an impressive design-forward facility, boasting unparalleled amenities including an aquatic area featuring a 25-metre lap pool alongside a KLAFS Sanarium and KLAFS Polaris Ice Room.
READ: Sprawling Liberty Village Redevelopment Includes 850 Residences and New Public Park
The club will also feature the largest cycling studio in Canada with 75 bikes and a 285-inch screen; a 2,500-sq.ft hot yoga studio; five boutique fitness studios for boxing, antigravity fitness, dance classes, boot camps, and other strength and cardio classes; more than 185 group fitness classes including Aquaphysical FloatFit, HIIT, boxing, barre, and pilates every week; and an open concept workout space with over 250 top-of-the-line cardio and strength training machines.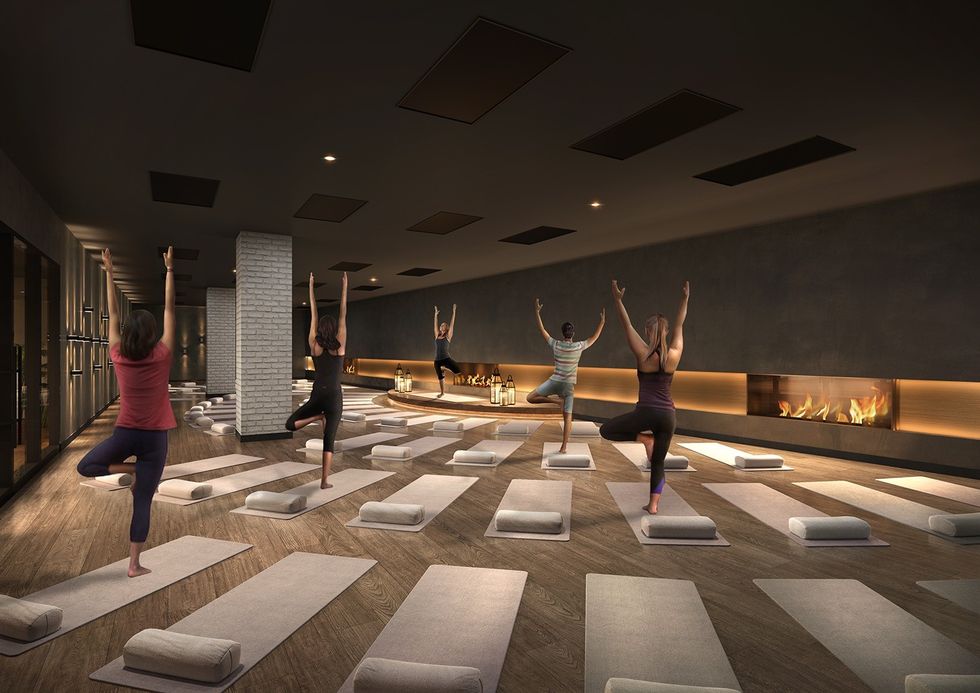 Other notable amenities and services include a Himalayan salt lounge and a meditation pod, two Topgolf Swing Suites sports simulators, four Duckpin Bowling lanes, pool tables, ping pong tables, complimentary towel service, and two-hour complimentary underground parking for members.
The centre will also be home to family-friendly offerings, including Altea Active Kid's Club, family change rooms, family swim time, and Canadian Red Cross swim lessons.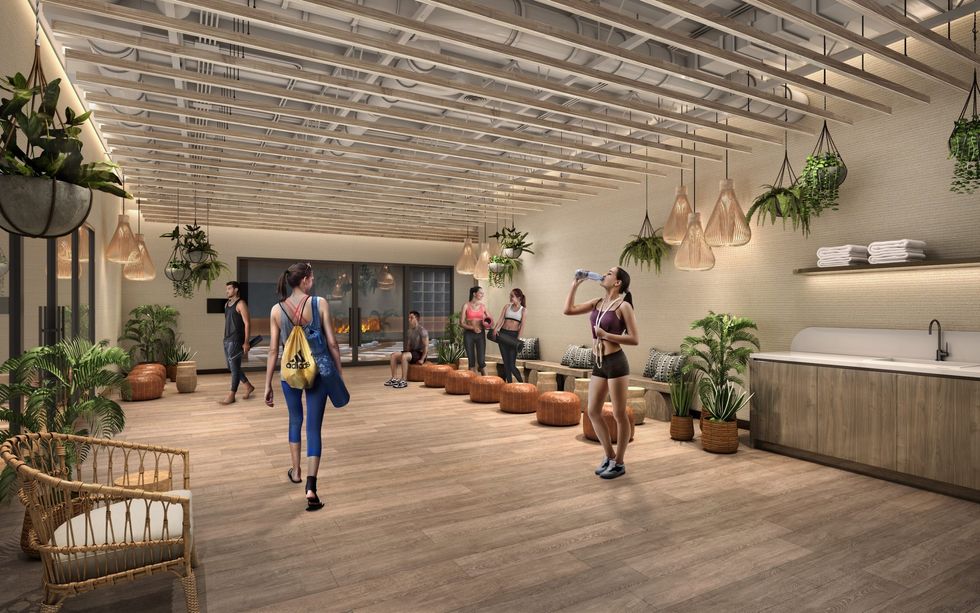 The wellness centre will also feature three food and beverage properties: The Smoothie Bar, which will offer a wide range of fresh, healthy smoothies designed to boost energy, promote rapid recovery, stimulate muscle growth, and foster internal health.
Catalyst (Kitchen & Cocktails) will provide an elevated sit-down social lounge for members with a sustainable, good-for-you-focused food menu as well as a robust cocktail menu. The lounge will also be available as a co-working space for members. The club will also have a Starbucks located on the second floor.
"We are excited to welcome Altea Active Toronto (Liberty Village) to Novus, Liberty Village's newest rental residential community. This one-of-a-kind club is perfectly situated to deliver a premium wellness amenity for our residents, right at their doorstep," said Wayne Popowich, Managing Partner, BentallGreenOak (BGO).
"The importance of healthy living has become a renewed focus for BGO, and Altea Active's wellness philosophy and unique approach to creating an environment for social connectivity could not have come at a better time for both the current and future residents of Novus and the Liberty Village neighbourhood."
Membership will range from $95-$125 per month and will include access to all studio fitness classes, aquatics, and Catalyst (Kitchen & Cocktails).
Toronto