Have you ever stopped to think about the number of stores, restaurants, transit stations and buildings you enter on a daily basis? In Toronto, a city of nearly three million residents—and millions of tourists each year—it probably seems like you have everything you could possibly need at your fingertips.
However, this isn't a reality for all Torontonians. In the city, there are over 400,000 residents who have a disability. And roughly 65 to 70 per cent of places in the city are not accessible, according to one of the city's biggest accessibility advocates, Luke Anderson.
---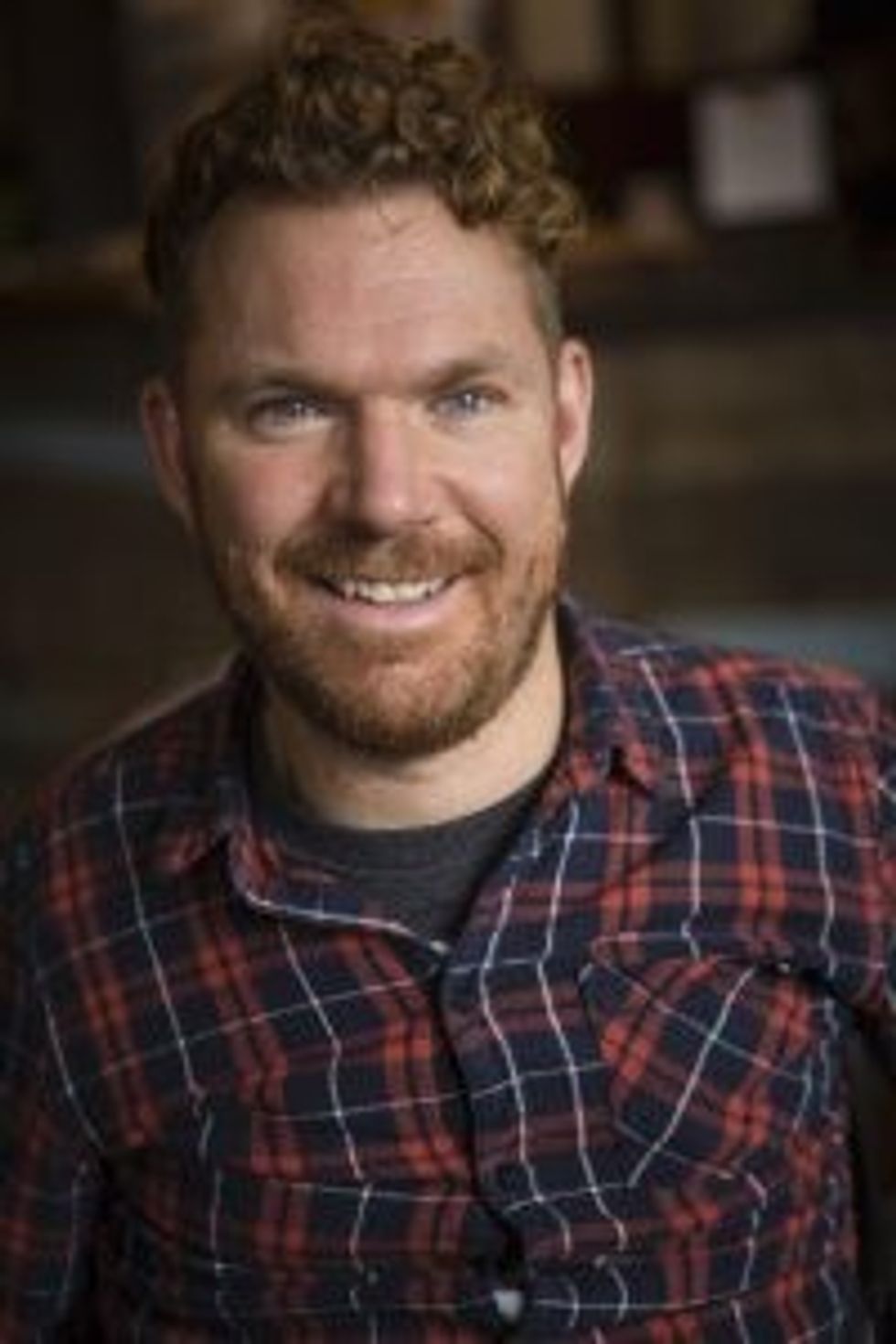 Anderson, who has lived in Toronto for over 15 years, founded the StopGap Foundation in 2011; a charity that works to eliminate barriers through brightly-coloured entryway ramps and awareness initiatives. To date, his team has provided over 1000 ramps in Toronto and beyond.
"The city is improving, but it has a long way to go before it works for all of us, regardless of ability," Anderson tells Toronto Storeys. "Old infrastructure makes it tough if you're somebody that uses a mobility aid, or a stroller, or if you're a delivery person, or you're elderly and can't navigate steps easily."
He points out that Ontario has a legislation to become a barrier-free province by 2025. "To think about all of the subway stations that don't have elevators for example—whether all of those subway stations will become accessible by 2025—it's kind of hard to imagine," he says.
Still, there have been welcome changes to accessibility in the city. To help those navigating the city with a mobility aid, or those looking to support more accessible spots, we asked Anderson for his go-to's in Toronto as well as some helpful tips.
"It's one of my favourite places on a hot summer day. There's now an accessible beach walk, so there are these plastic mats that have gone down on the sand, in order to be able to wheel out on the beach. And that's a big deal because it wasn't like that a few years ago."
*All ferries to the island are wheelchair accessible and the island is almost all barrier-free.
Restaurant: Union
"Oh my gosh, if I'm looking for a treat: Union. The owners have a farm, so it's farm-to-table fare. It's all sustainable, local vegetables and meat dishes."
How to know if a place is accessible beforehand
"Call ahead of time and ask a lot of questions about the space. I've been stung in the past just showing up and seeing that there actually is a step and it's not accessible. Or the bathroom is in the basement, or the layout of the space is really tight. There is also an accessibility app called Access Now and they're doing a lot of important work.
"Kensington Market. It falls into that same 60 to 70 percentage in terms of spaces that are not accessible...maybe even more. But that's where I tend to spend a lot of my free time."
"Café Pamenar is this nondescript little cafe. I like that. It's my favourite cafe in Kensington."
Getting around on transit
"There have been some improvements. There are some new elevators in stations, new streetcars that have low floors and ramps, and the PanAm games helped identify the need for accessible private transportation. Accessible cab service has become more equitable and more abundant."
Area to Avoid If You Use a Mobility Aid: Distillery District
"It's not the easiest location to get to and then once you're there, the cobblestones are a bit of a problem. For some manual chairs and walkers, they are tough for a rigid wheel. And a lot of the storefronts have a step."
"This is a super fun bar: great live music, good food. Lately, I've been enjoying going there. They have really great acts."
Navigating Toronto in the winter
"The city changes for me in the winter. I tend not to venture super far away from my work zone and home, especially on super snowy conditions [because] snow removal is a problem. When snowplows clear the streets, they pile snow up at the intersections, and that makes it challenging to get across the street. It's tough because I've gotta take the road and put myself at risk. But the question is, what is a reasonable turn around in terms of snow to when somebody can come and clear it?"
"I'm a big fan of parks in the summer and Trinity Bellwoods is one of my faves."
The goal for the StopGap Foundation:
"It's great that people are recognizing that the ramps are out there and I'm hoping that they're going one step further and asking questions about the initiative. My hope is that people are not just seeing the ramps, but they're becoming aware of what the ramps represent. And I believe that's starting to happen too."
Community