The City of White Rock is located on the southwest corner of the Lower Mainland, and it's about as close as you can live to the United States border. It's also incredibly scenic, as it's a city that runs along the waters of Semiahmoo Bay and the Strait of Georgia, which flows into Washington.
---
Within White Rock, there is no destination more well-known or more popular than the White Rock Pier; its history dates back to 1914, when it served as a dock while the Great Northern Railway was operating in the region.
The 470-metre pier was severely damaged during a 2018 windstorm, but has since been rebuilt by the White Rock community to be stronger than ever -- and with a beach house that's currently on the market, you could visit and walk the pier every single day.
The beach house sits at 963 Ash Street, between Pacific Avenue and Marine Drive, which runs along the southern edge of White Rock, along the water. It's a scenic eight-minute walk away from East Beach, and a 25-minute walk from the White Rock Pier.
READ: Coral-Coloured Waterfront Home in Vancouver Island's James Bay Asks $3.5M
The home itself was originally built in 1967. It boasts five bedrooms and five bathrooms, with a total 3,997 sq. ft of living space atop a spacious 9,600 sq. ft lot, and it's currently on the market for a shade under $2.5M.
The beach house sits atop a hill and an inclined driveway leads up the home. There, outdoor patios and decks provide panoramic views of White Rock, the water, and mountains.
Specs
Inside, you'll find the living room, kitchen, and multiple dining spaces on the main floor, laid out in an open concept format (that was initially, arguably, ahead of its time).
The entire main floor, which also boasts multiple bedrooms, is hugged by sprawling windows, many of which run all the way from the floor to the ceiling -- and all of which provide ample amounts of sunlight and views.
---
Our Favourite Thing
Some homes' living rooms feel like they exist simply because houses are supposed to have living rooms -- but the living spaces in this abode feel like spaces you'd truly spend a lot of time in. Aside from being well-lit, courtesy of the numerous windows, the spaces are also spacious and designed with enough "West Coast style" that you can practically feel the breeze.
---
Downstairs, you'll find an additional kitchen and living space, as well as multiple bedrooms, which make the space well-suited to be used as a secondary suite.
Outside, the professionally-manicured gardens are a pleasure to walk, and the landscaping was designed with attention to detail. The outdoor space puts the finishing touches on an already-exceptional beach house, in the equally-exceptional city of White Rock.
WELCOME TO 963 ASH STREET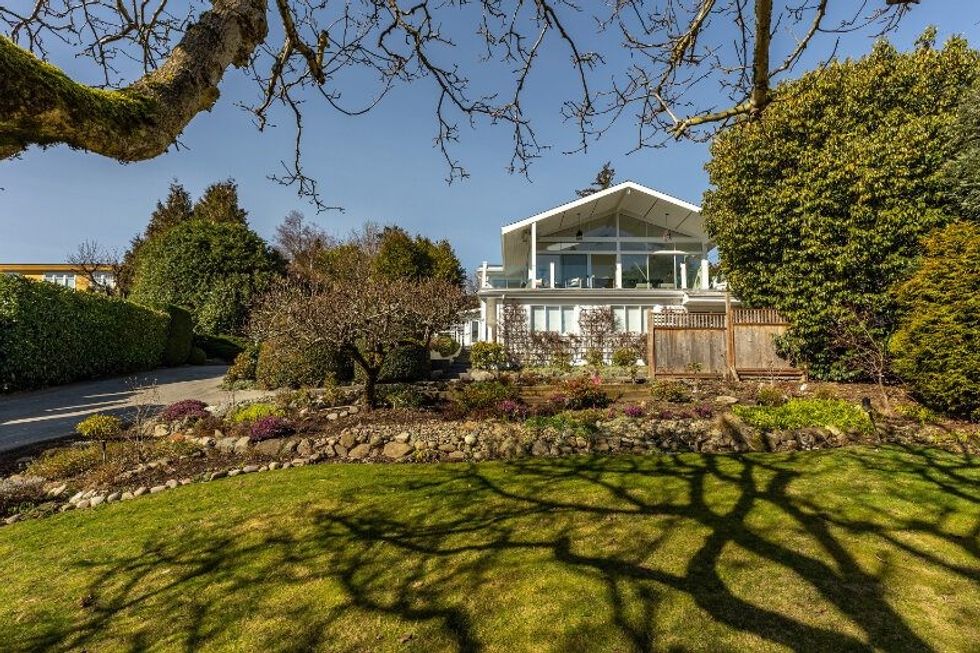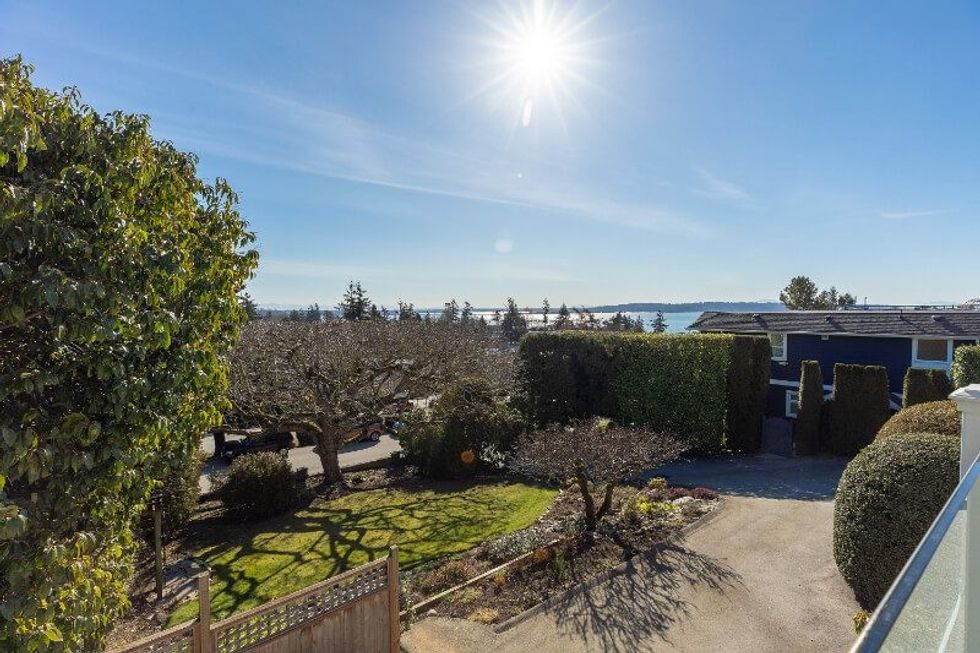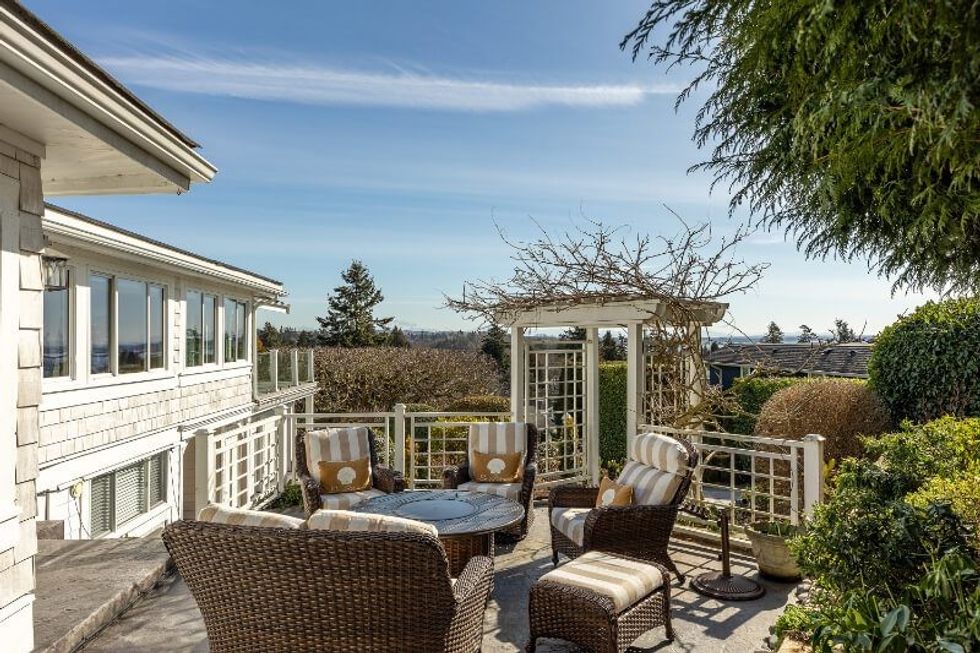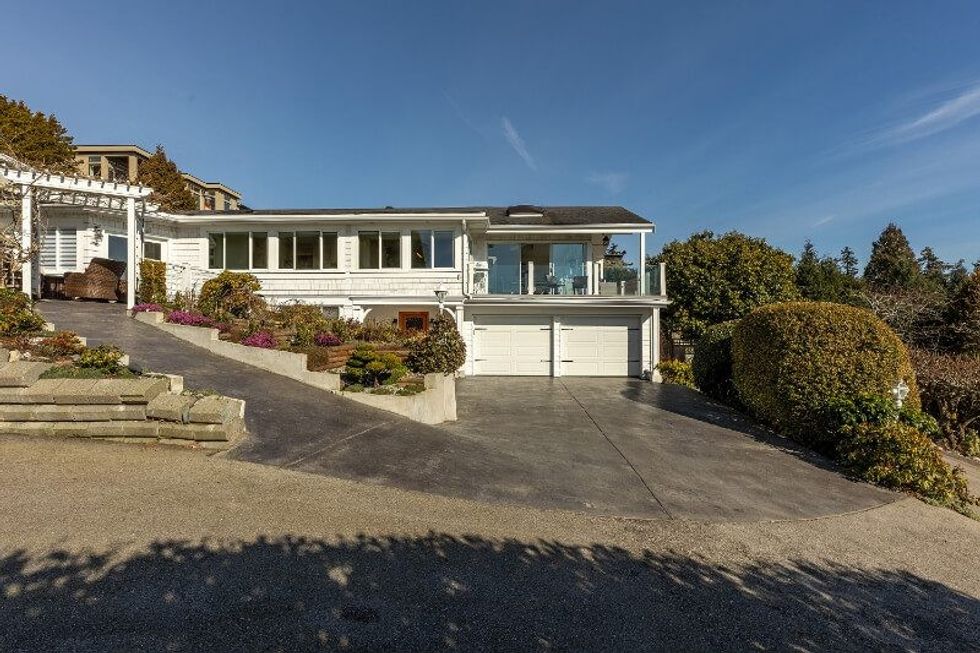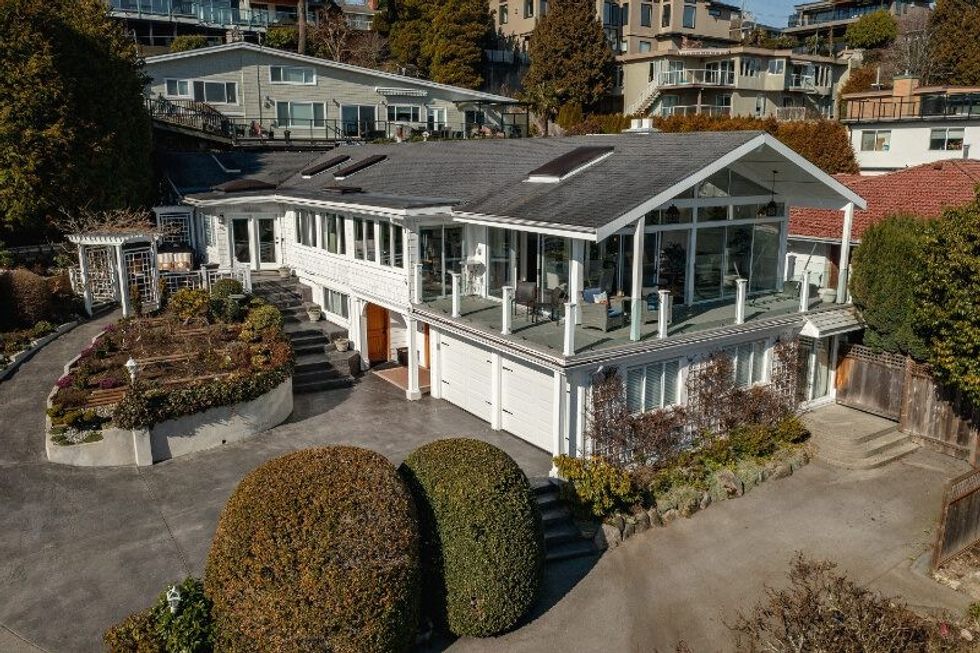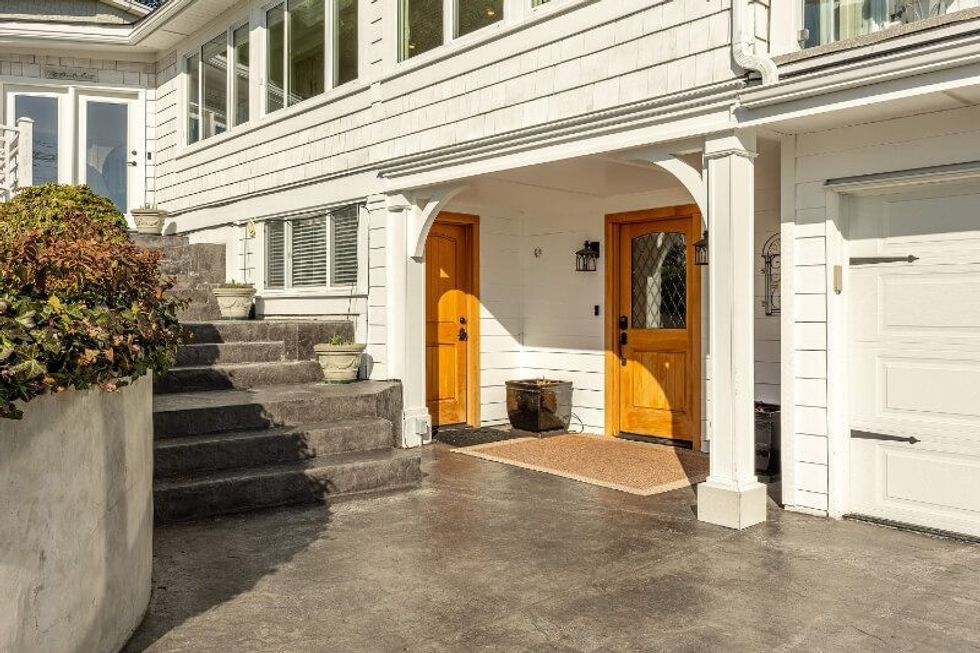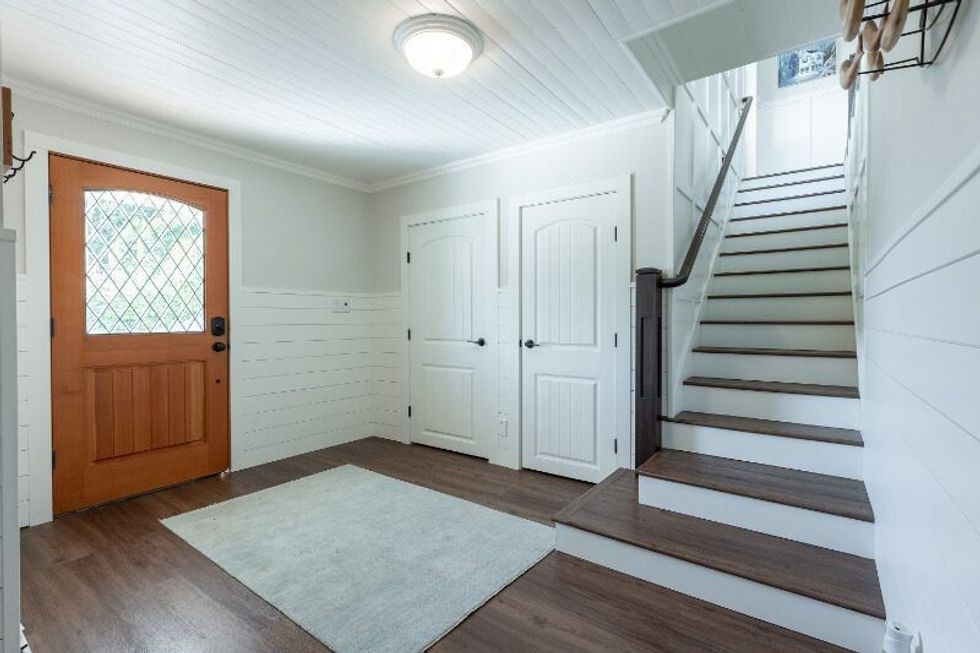 LIVING, KITCHEN, AND DINING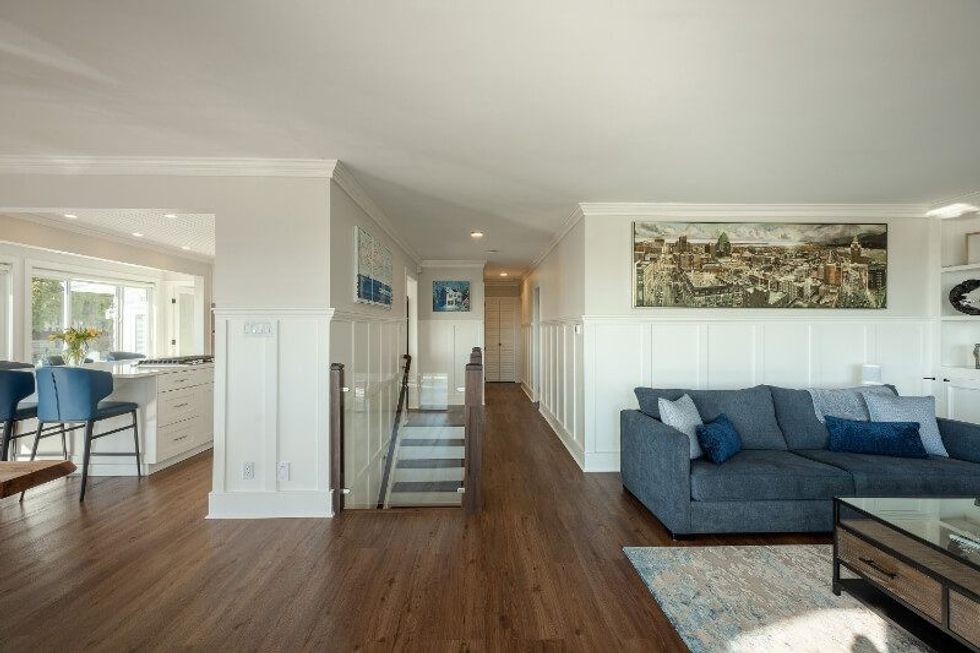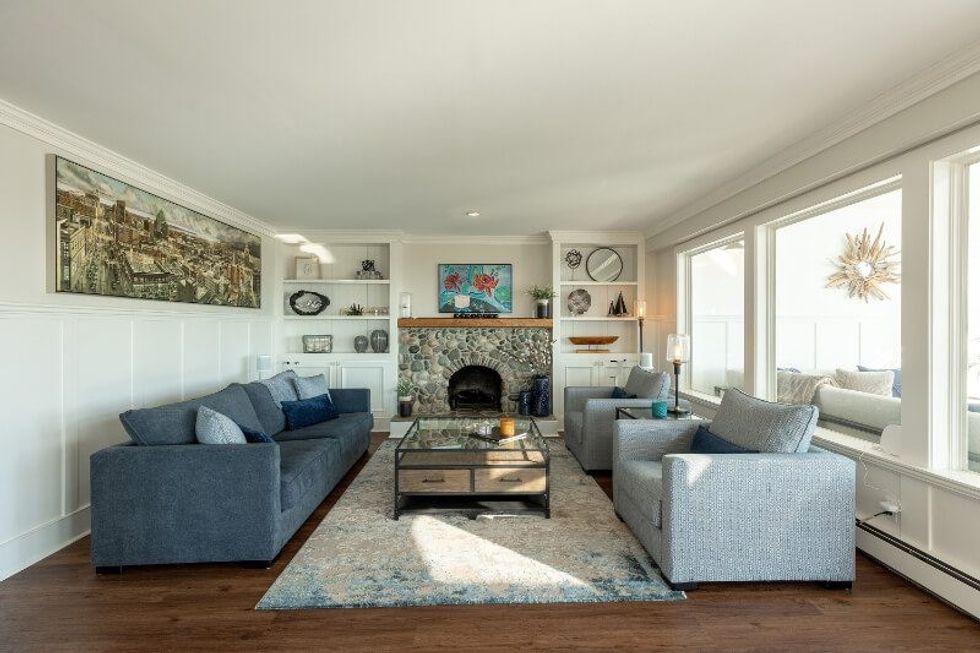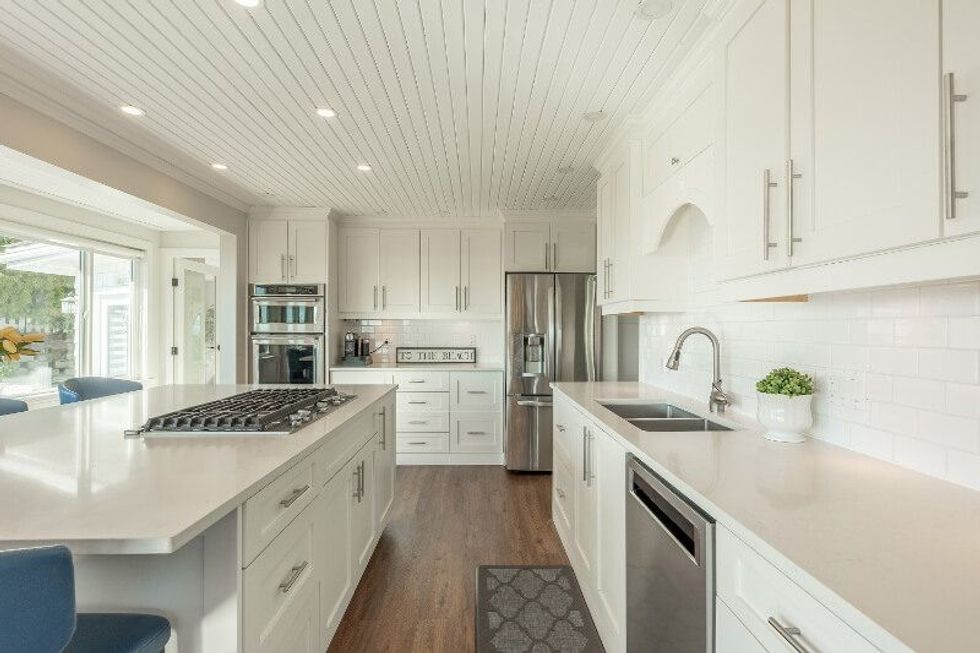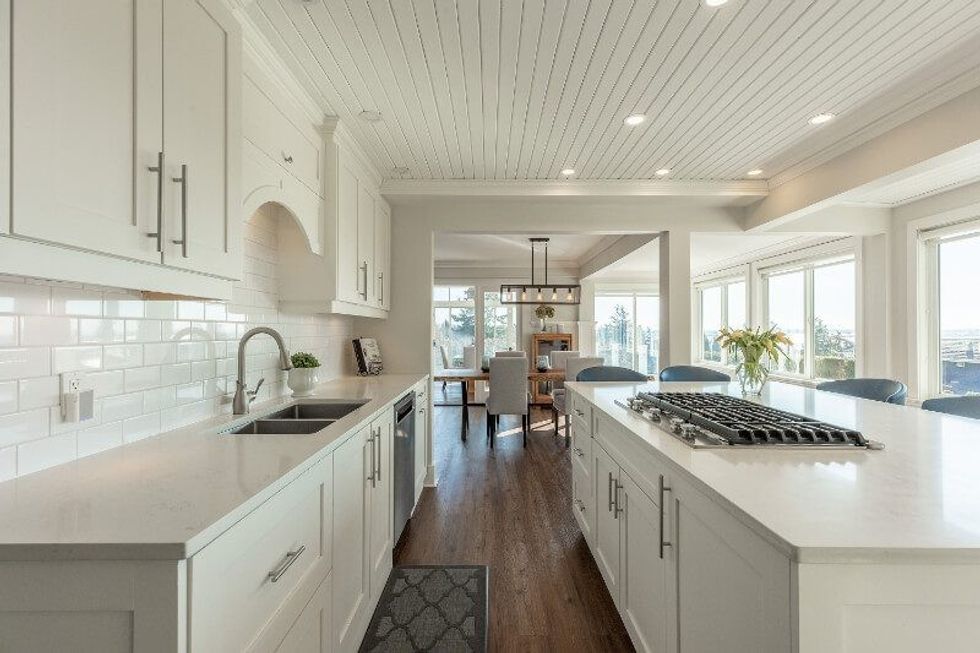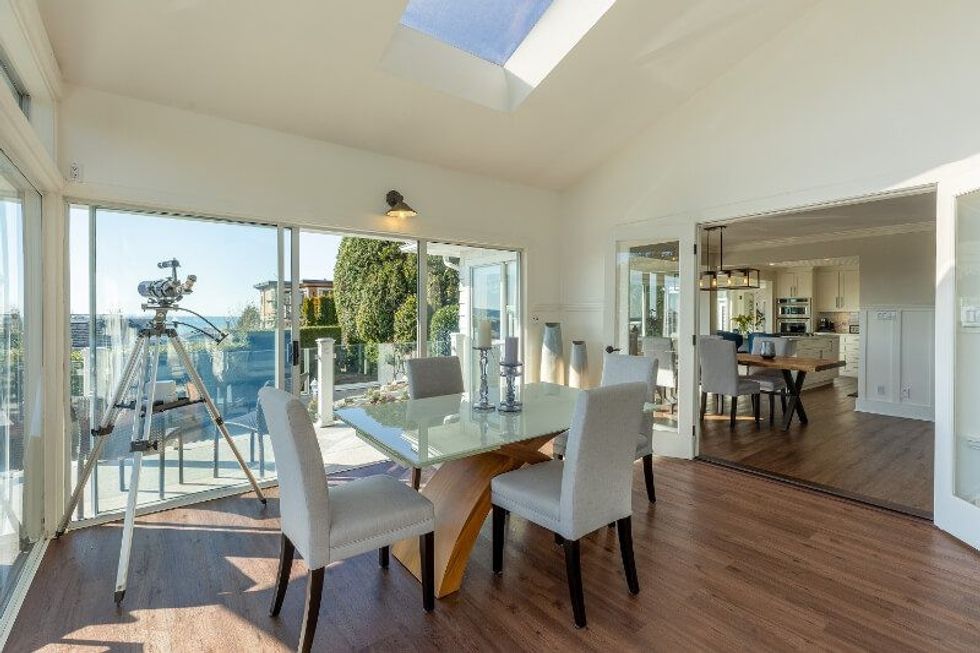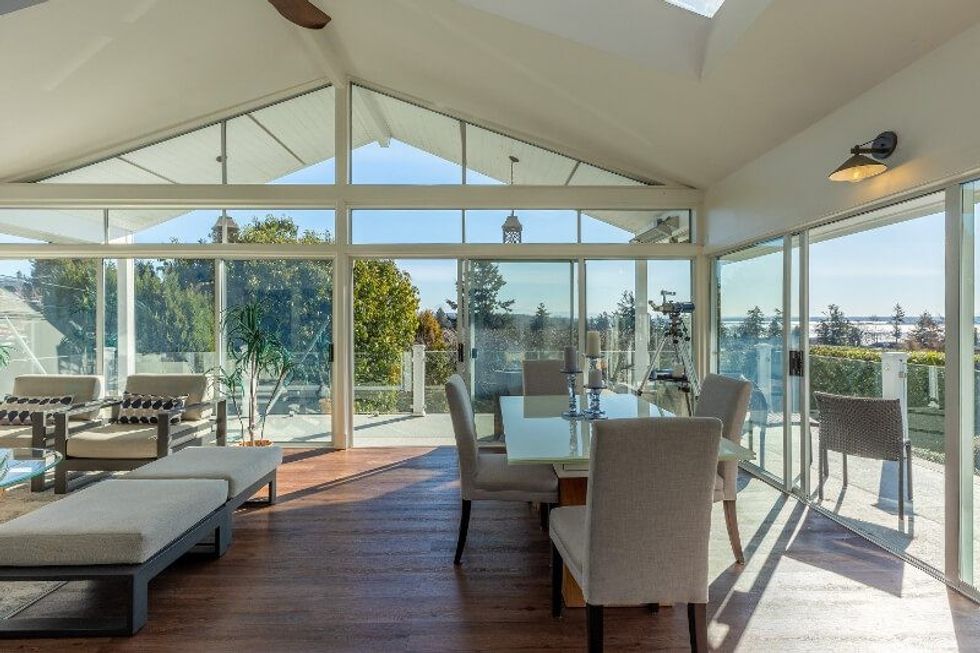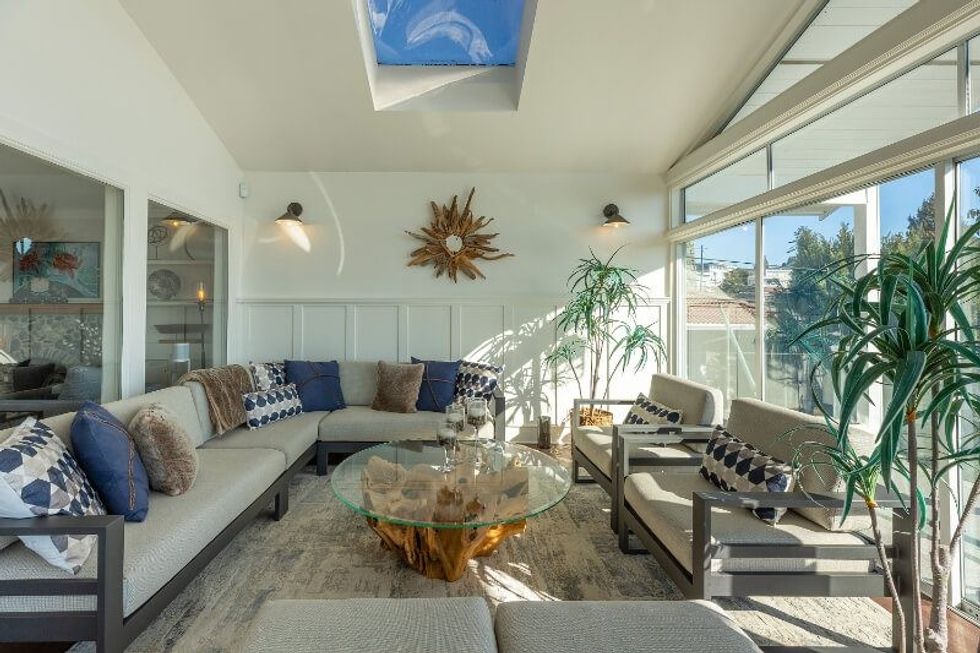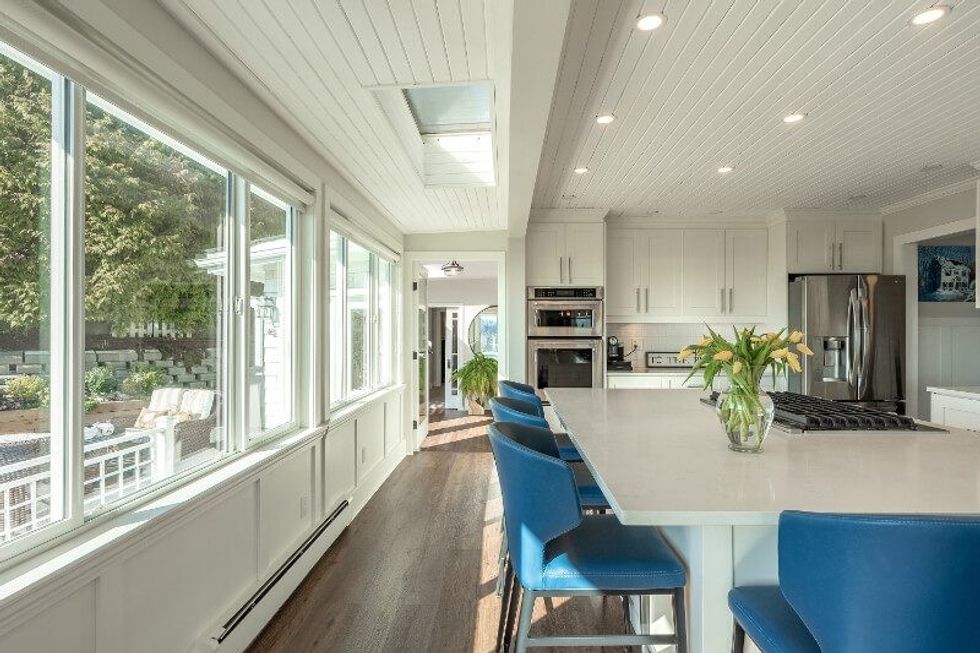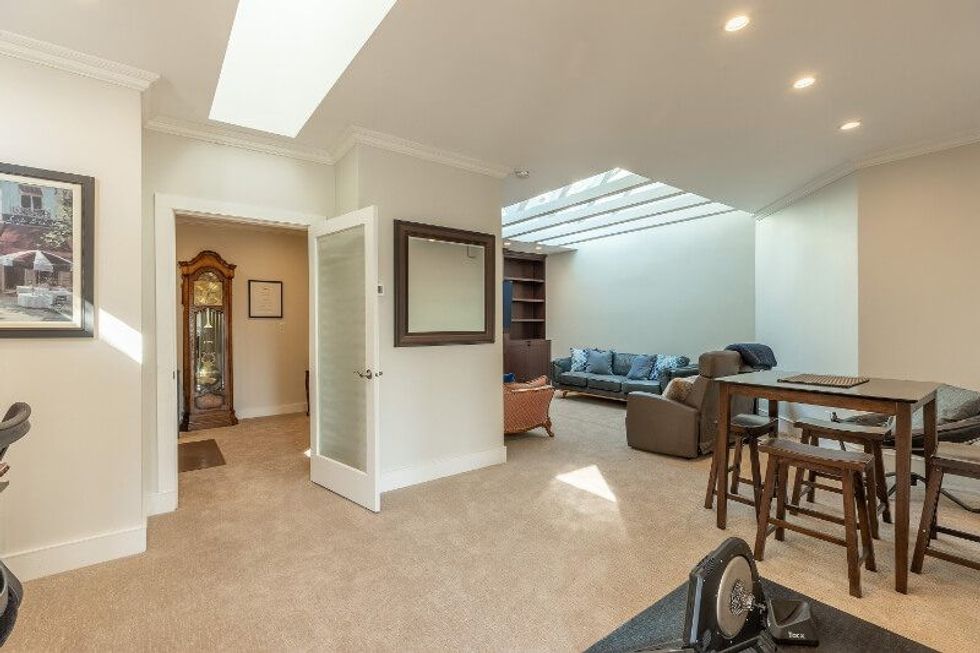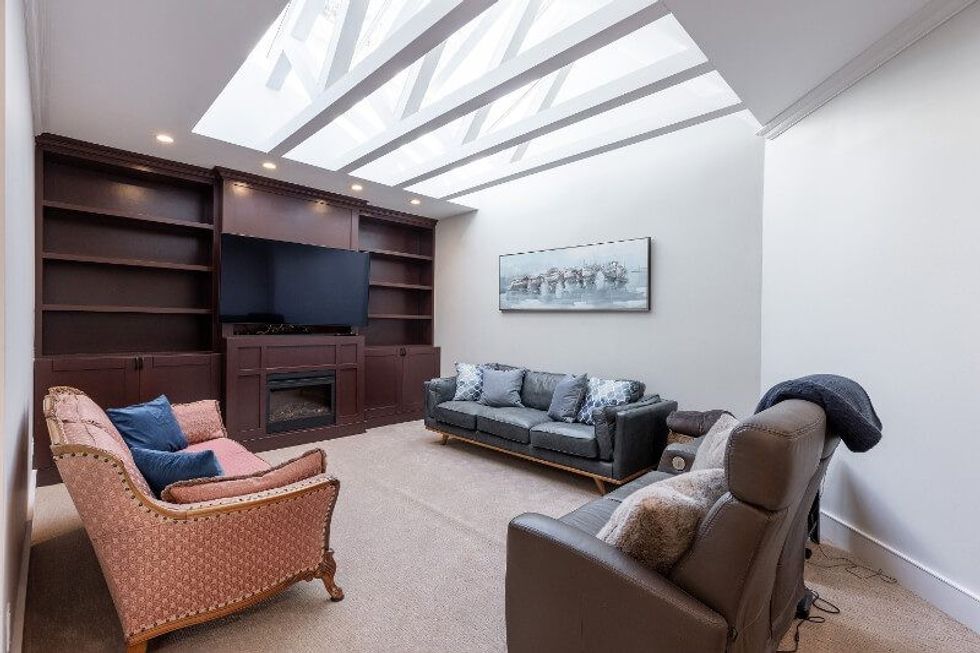 BEDROOMS AND BATHROOMS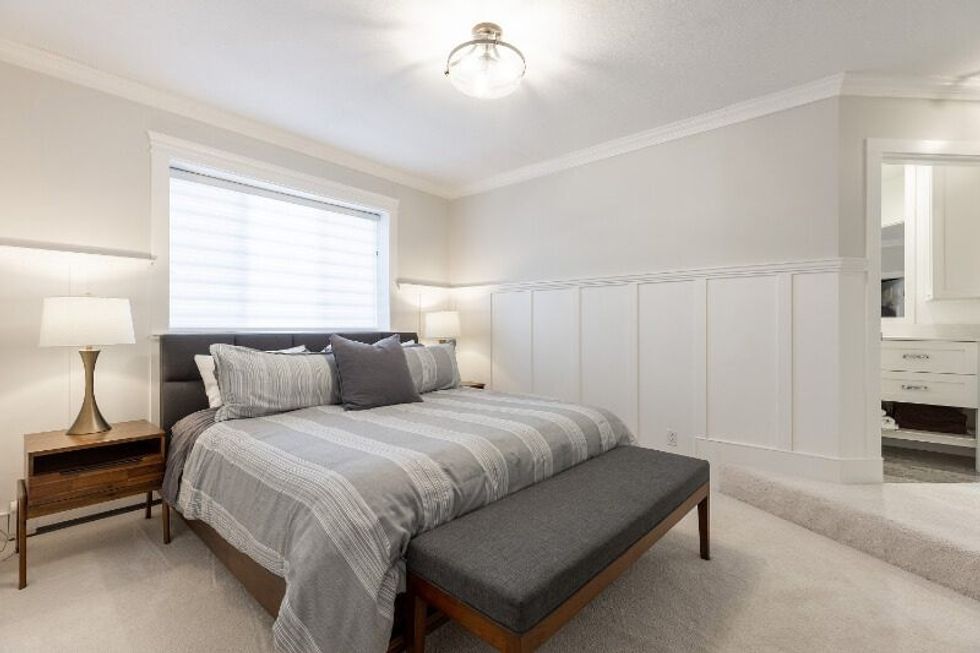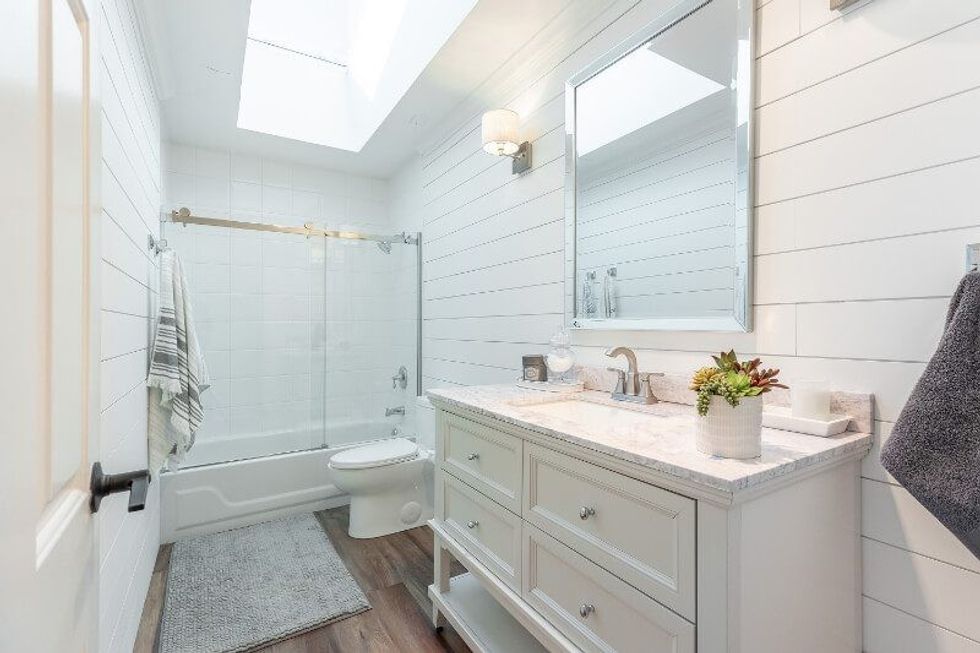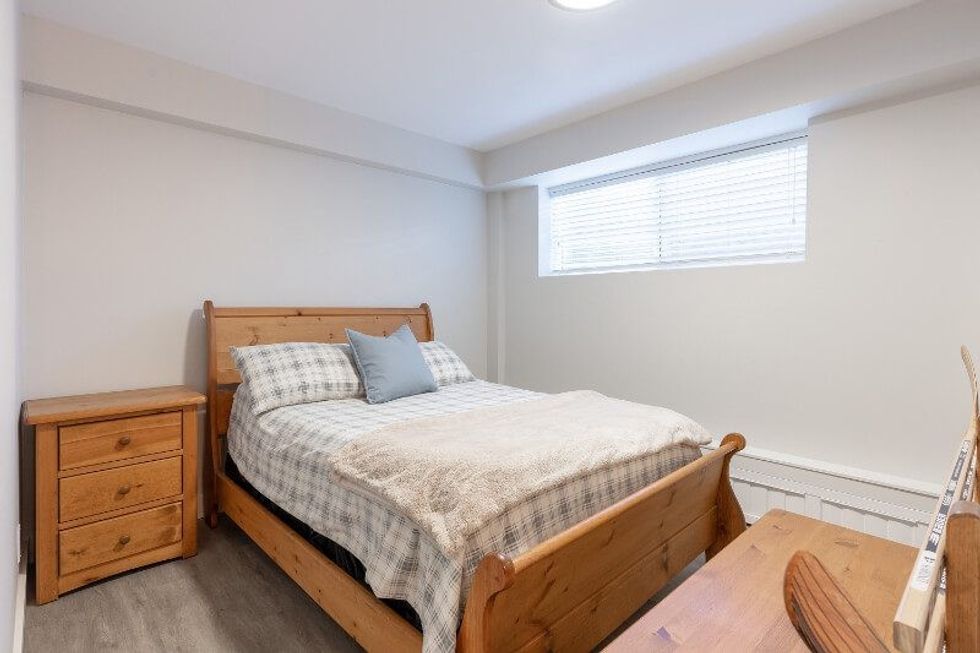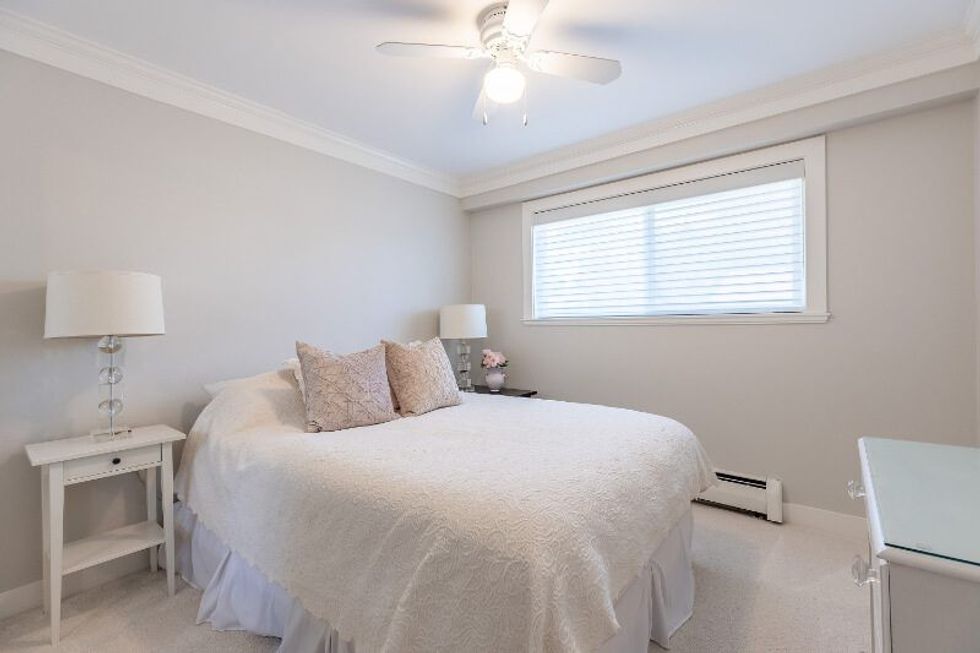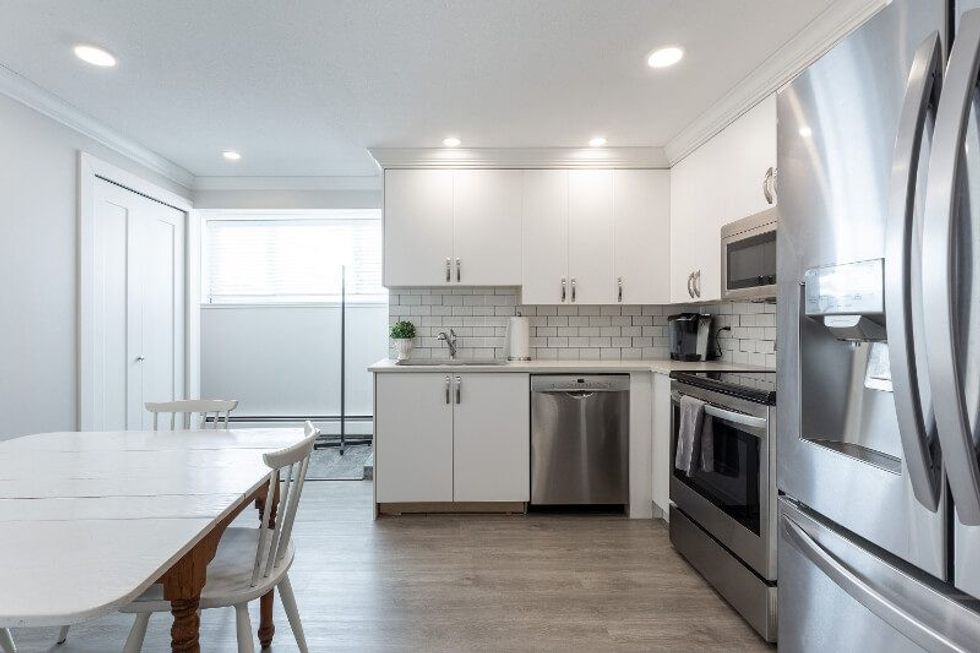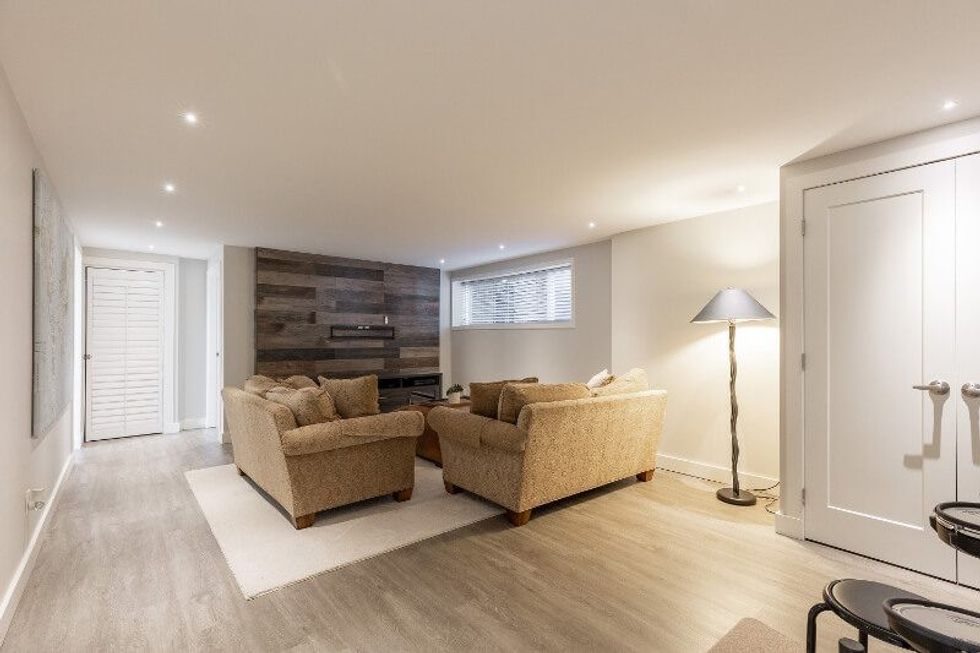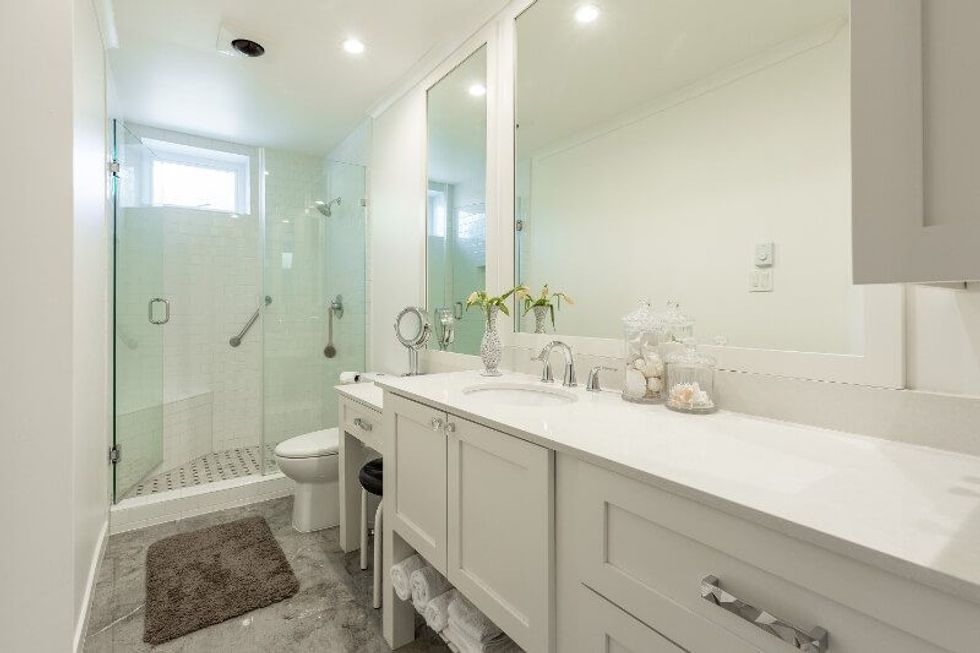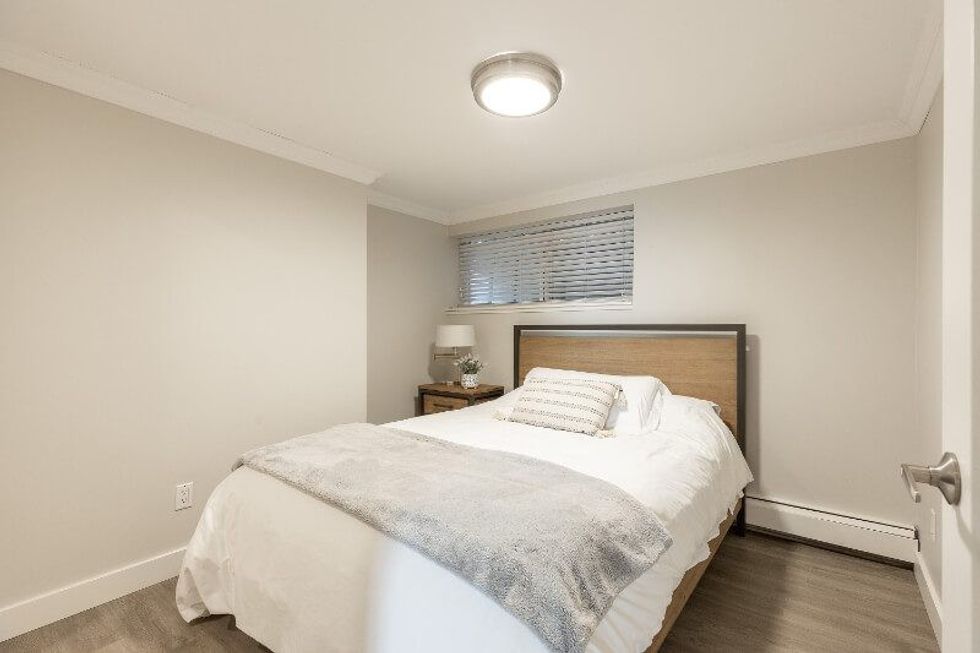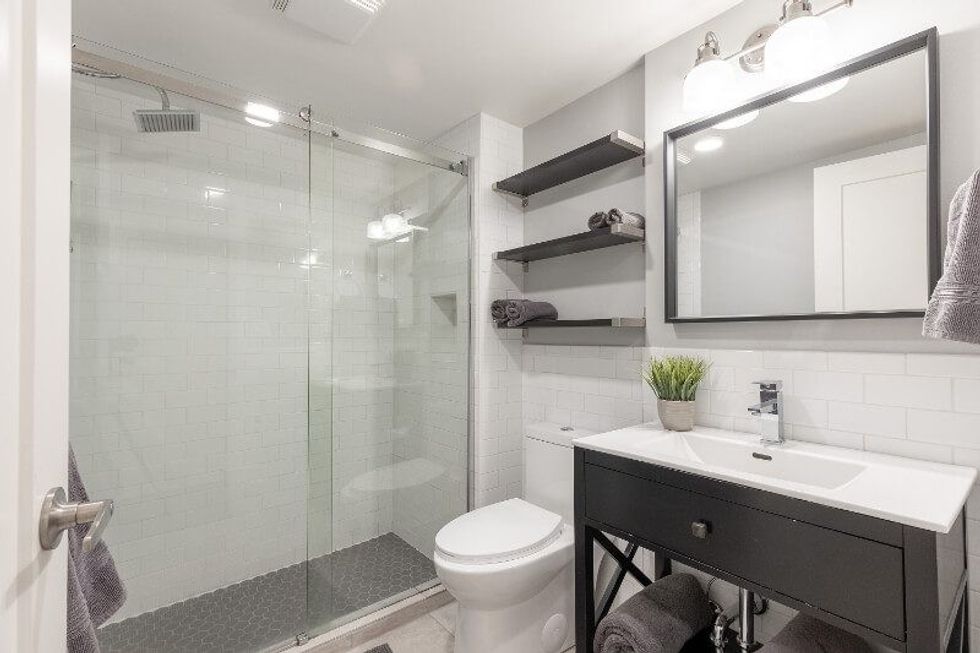 ---
This article was produced in partnership with STOREYS Custom Studio.
Listed