Sitting on the southern end of Vancouver Island, just south of Downtown Victoria and west of Beacon Hill Park, sits Victoria's most historic neighbourhood: James Bay.
---
Its history is extensive, dating all the way back to the mid-1800s, but the James Bay that we recognize today started to take form after 1859, when the first Legislative Building was built, sparking residential development in the surrounding area. These days, it's still the home of the Legislative Assembly of British Columbia, as well as the Royal BC Museum, and is known for its vibrancy, including numerous charming homes along the water.
One such home sits on the southern coast of the neighbourhood at 236 Dallas Road, just a stone's throw away from the Ogden Point Pier and the Breakwater -- a walkway that extends far out into the water and leads to the Breakwater Lighthouse.
The home was originally built in 2001 and boasts eight bedrooms and eight bathrooms across 4,924 sq. ft of living space, all atop 0.17-acre plot.
READ: This $16M Saanich Estate Offers Unparalleled Ocean Views
The home, named Pacific Sunset, can be spotted from a ways away, courtesy of its coral-coloured paint and its classic Mansard-style roofing.
On the ground floor, you'll find a comfortable lounge space, with beautiful views looking out onto the water, plus a sizeable kitchen and dining area, and a small handful of decks and patios (many more of which dapple the rest of the home).
Specs
Bedrooms upstairs feature private lock-off style rooms, most of which are equipped with their own individual ensuites, as well as balconies, adding to the home's total of 2,500 sq. ft of deck and patio space.
The main attraction of the abode, however, may be the one-of-a-kind concrete rooftop deck. This area serves 1,000 sq. ft of living space, plus a hot tub, a lounge area, a dining area, enough space to host a decent-sized gathering, and views of the horizon that would make charging admission justifiable.
---
Our Favourite Thing
How can it not be the roof? It's like your own rooftop bar, except with unobstructed views of the water, and there's no such thing as "last call." Parts of the rooftop area's walls are heightened, providing some privacy, but not to the point where they get in the wayof those fantastic views.
---
All in all, this James Bay home is thoughtfully-designed, completed with high-quality finishes, and in an unbeatable location in Victoria -- the place is a true marvel.
WELCOME TO 236 DALLAS ROAD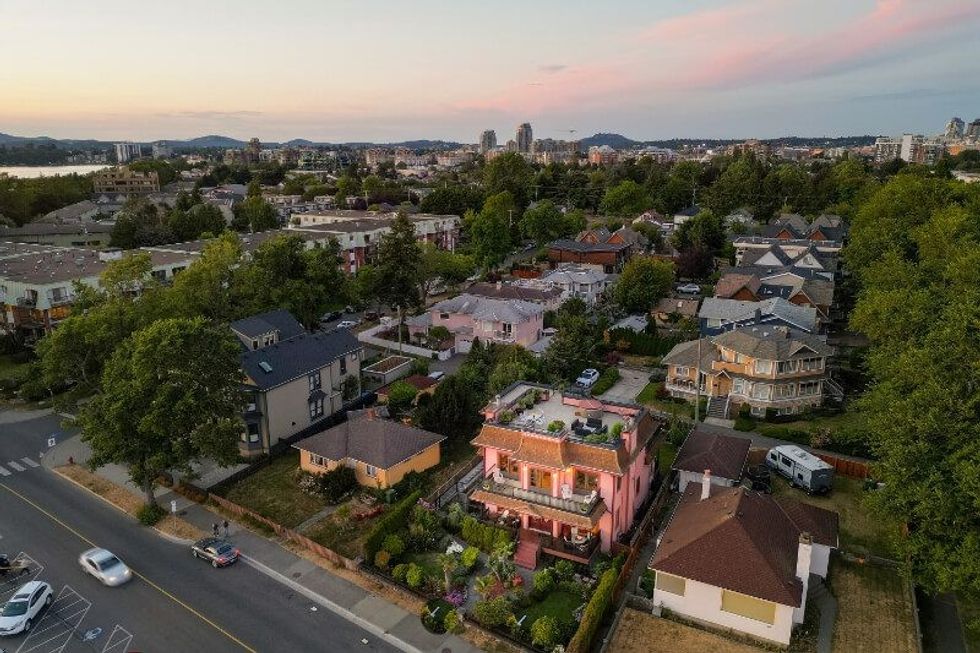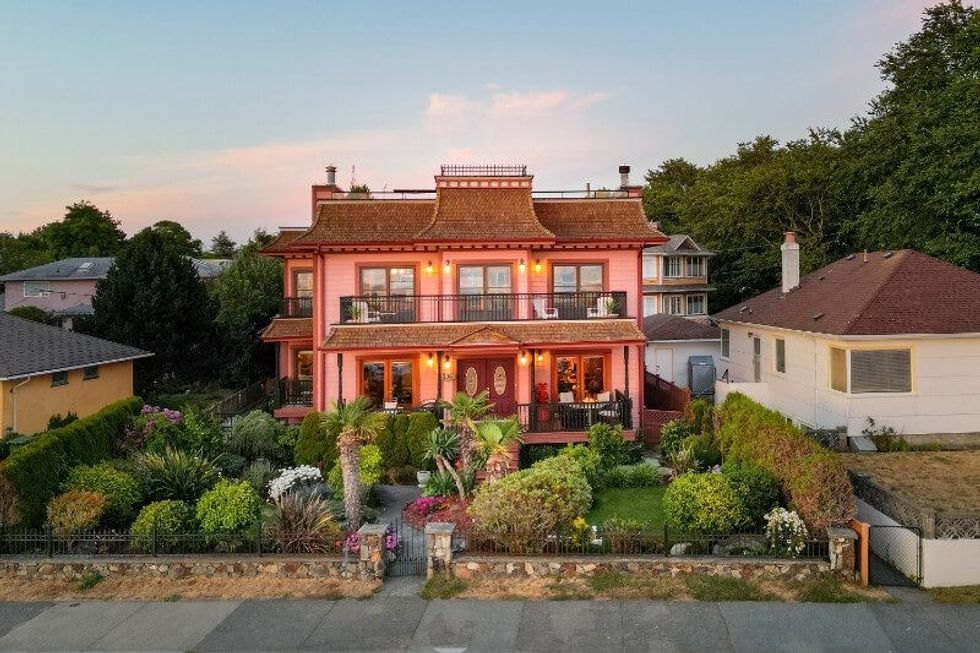 LIVING, DINING, AND KITCHEN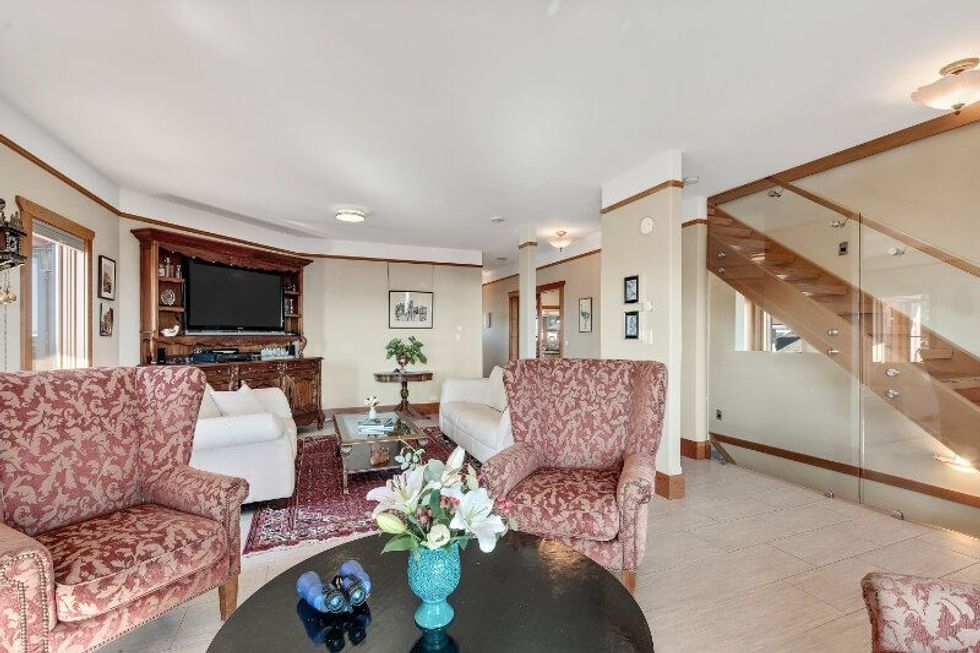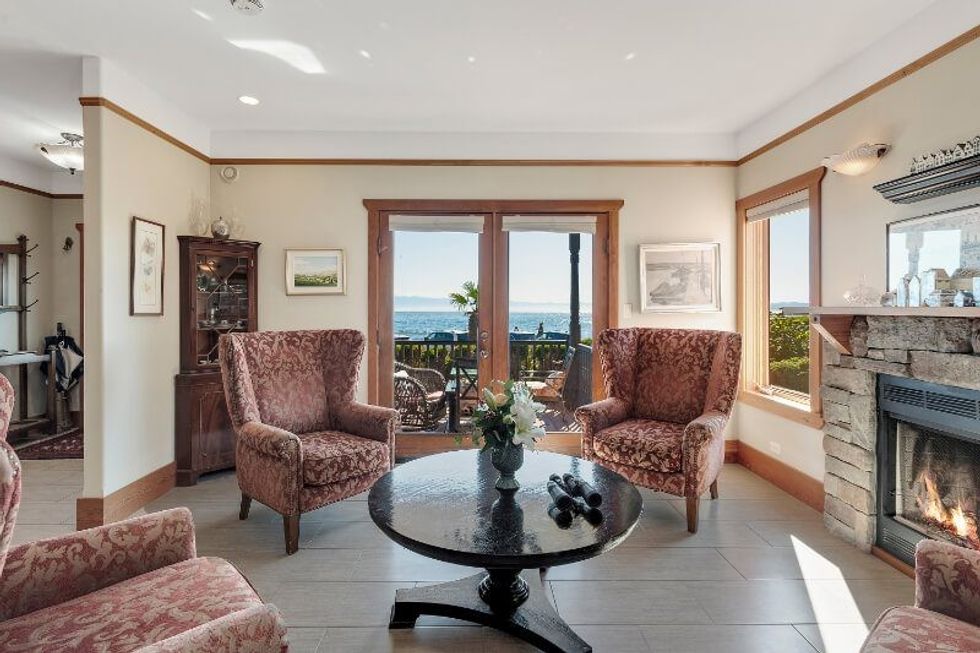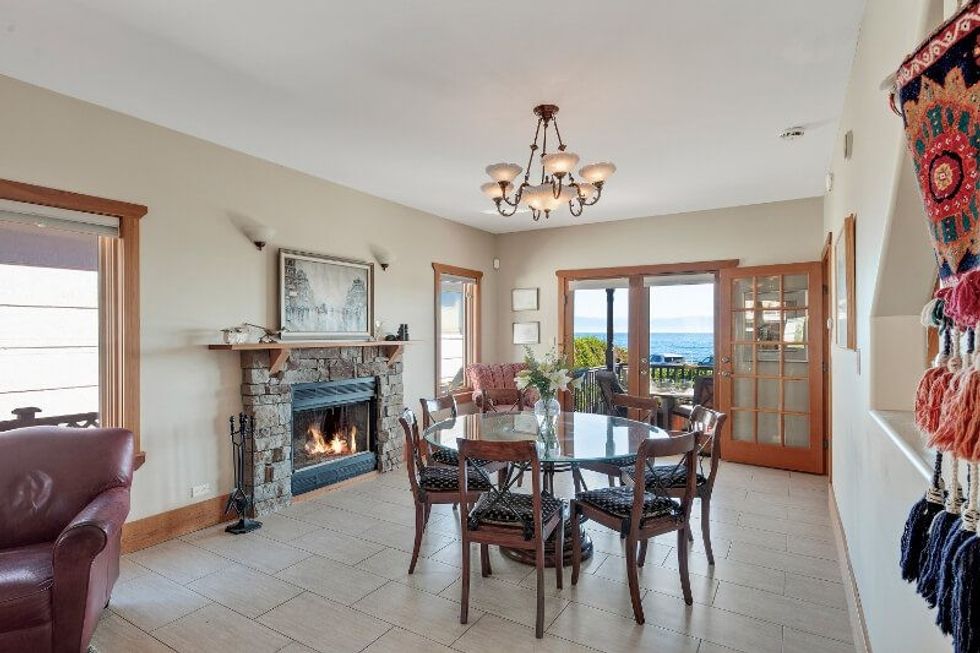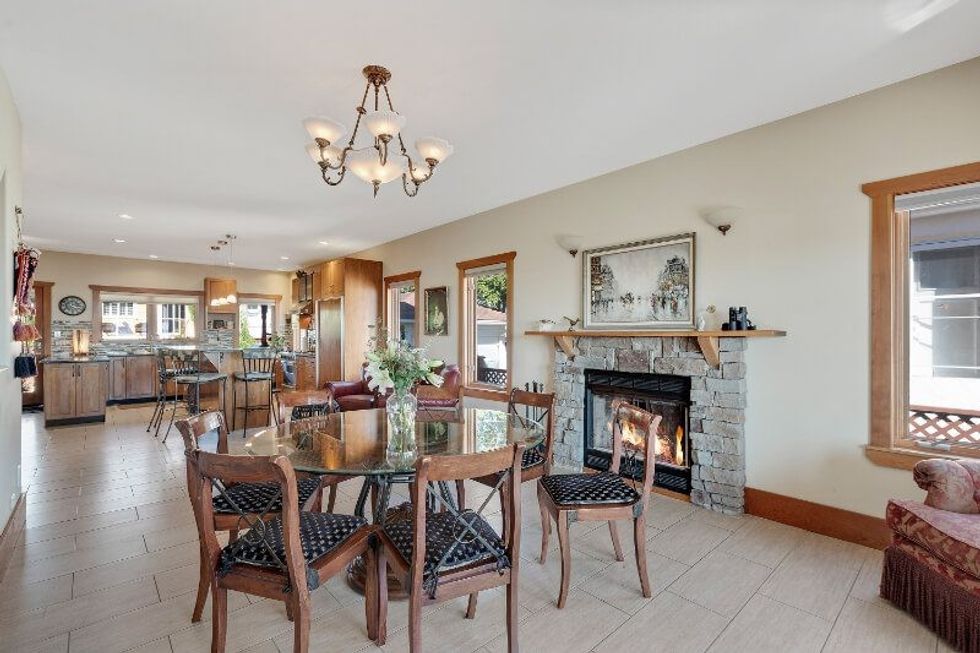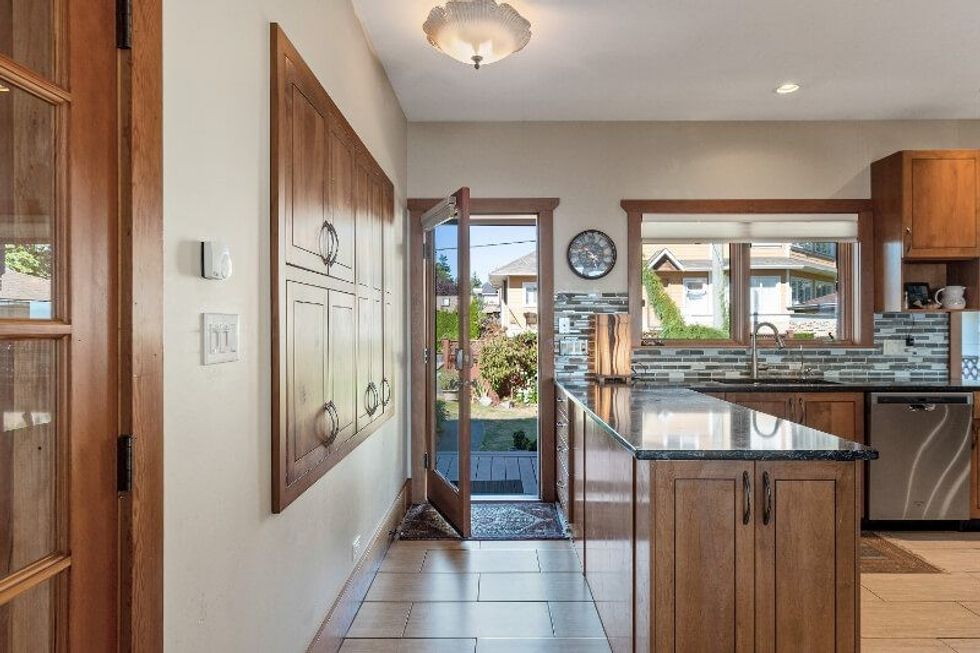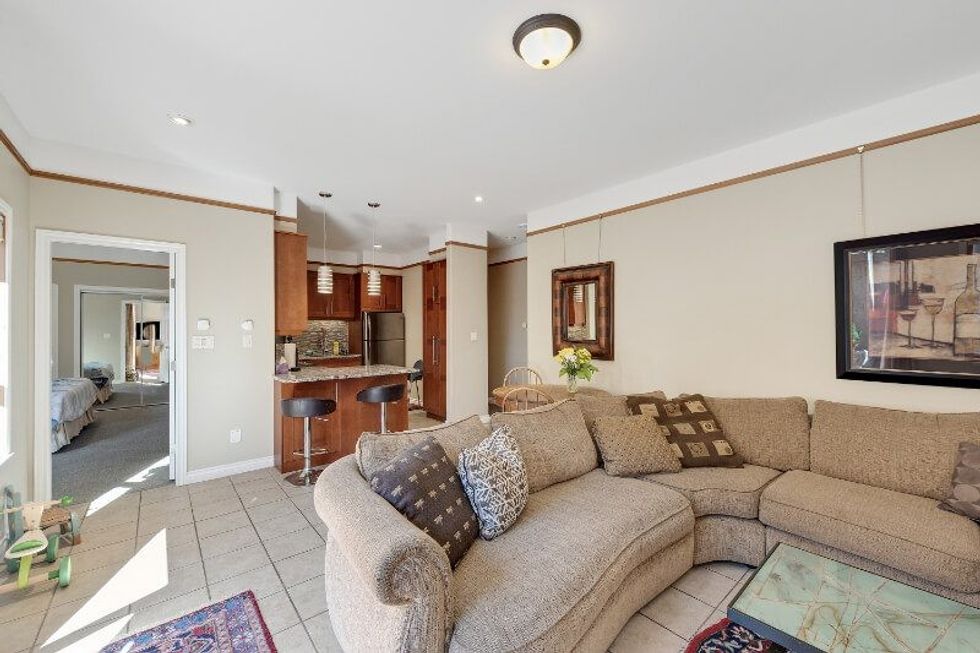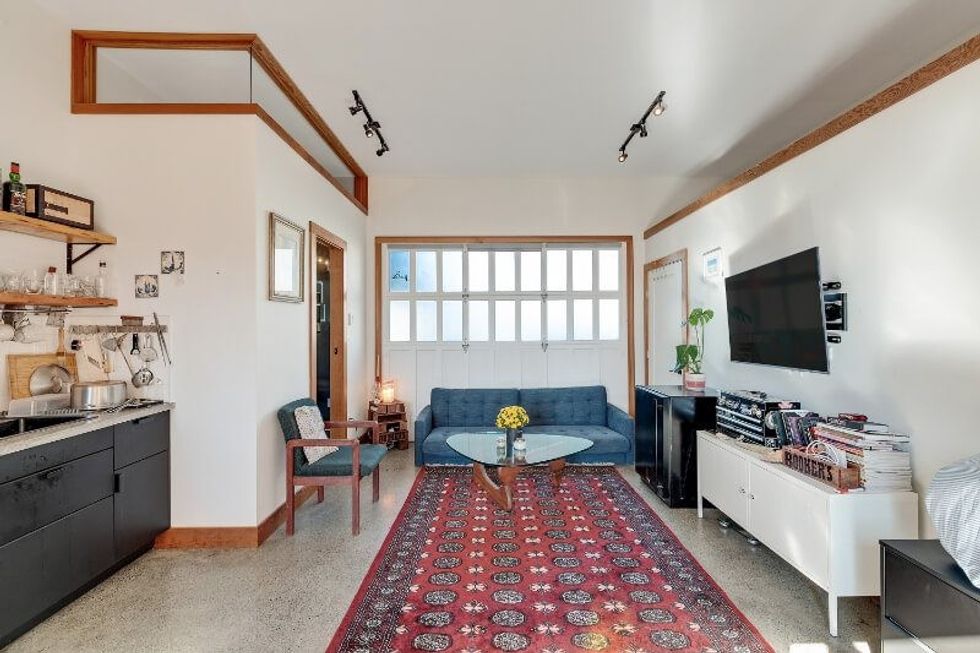 BEDROOMS AND BATHROOMS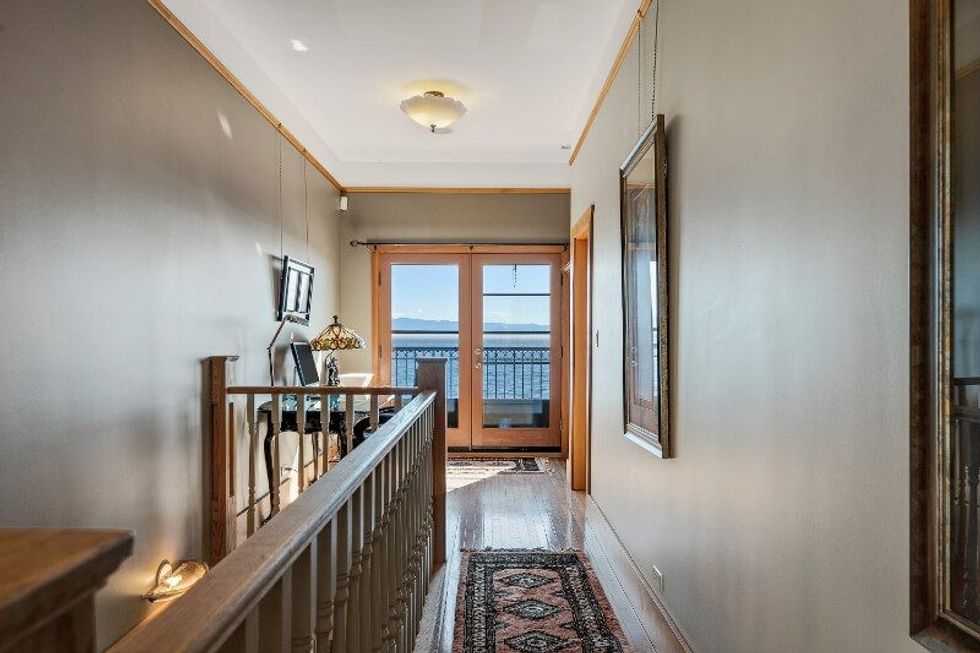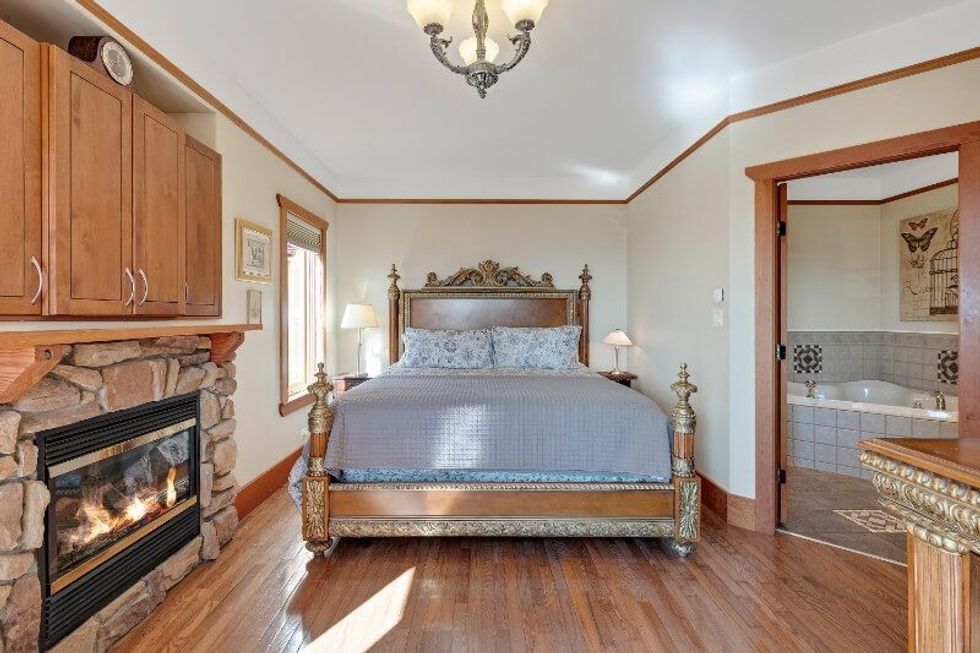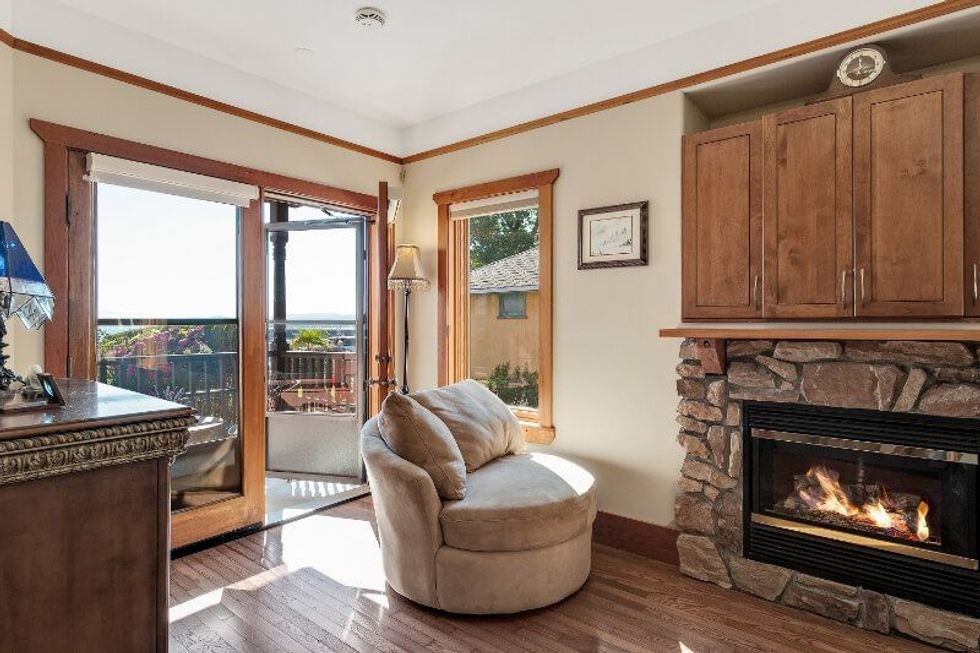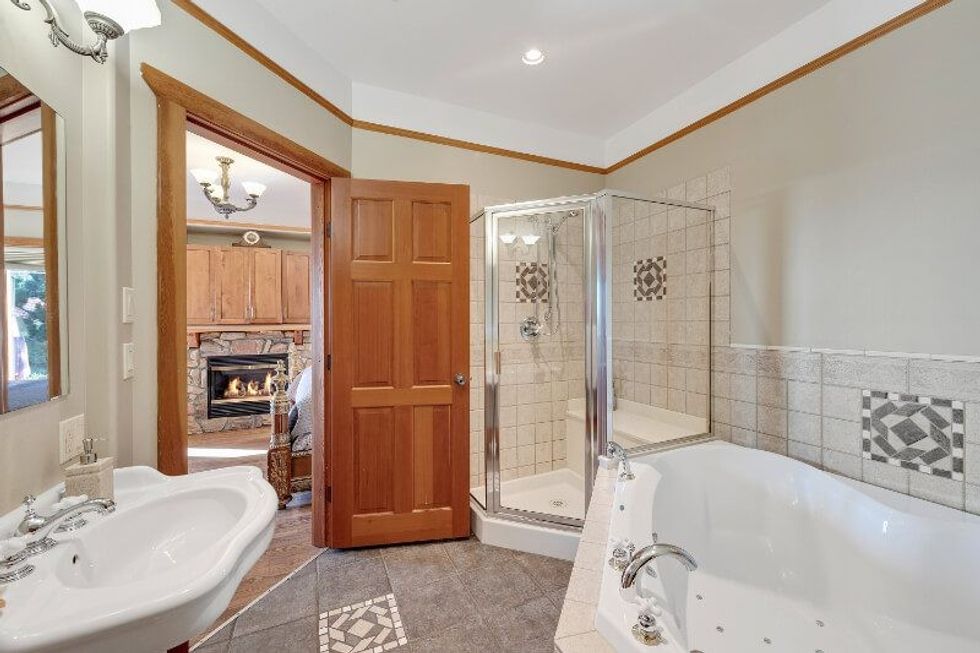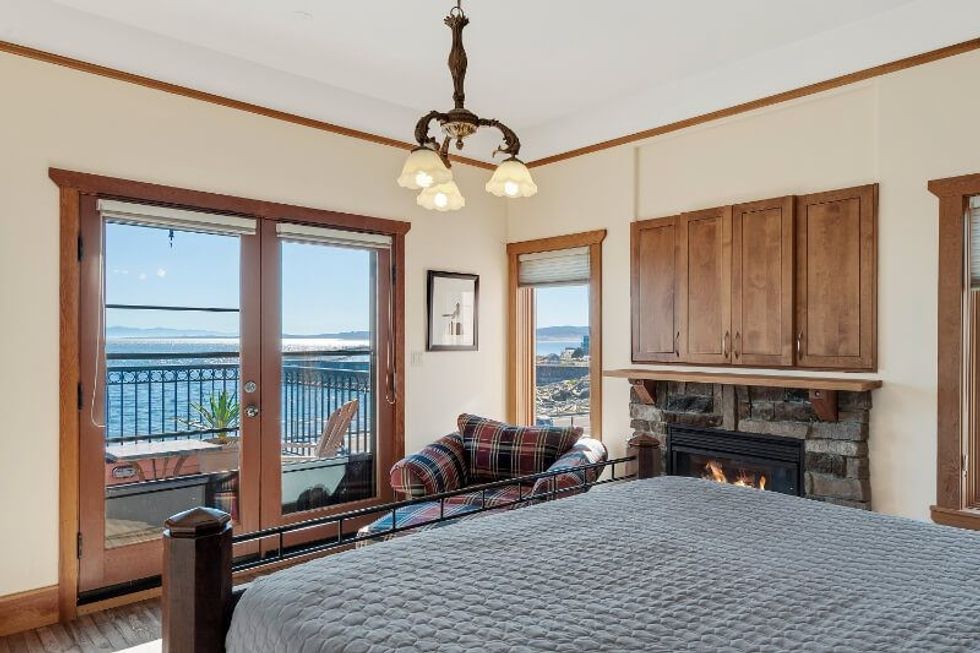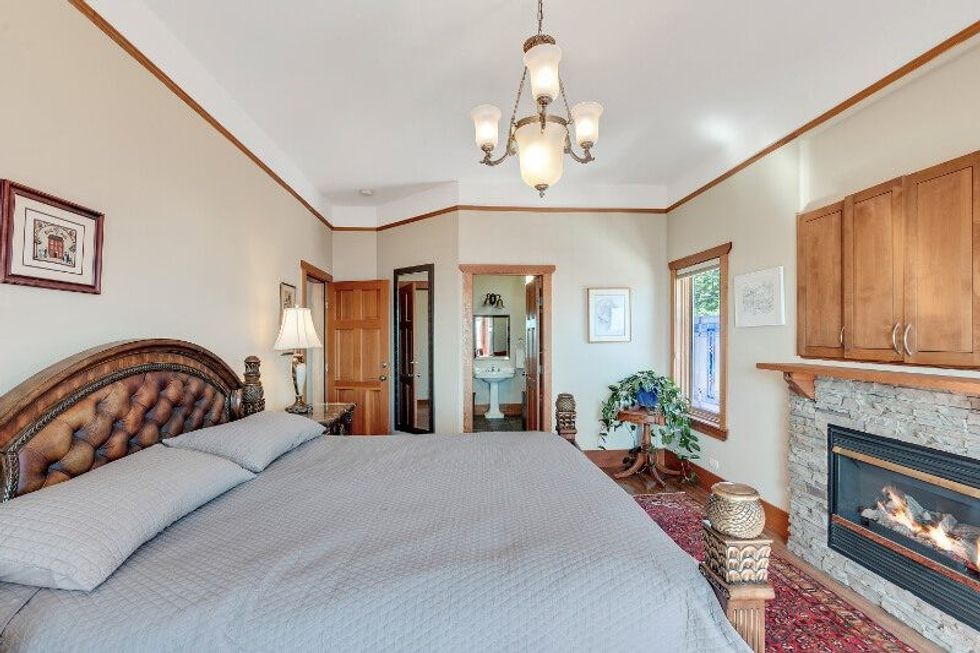 EXTERIOR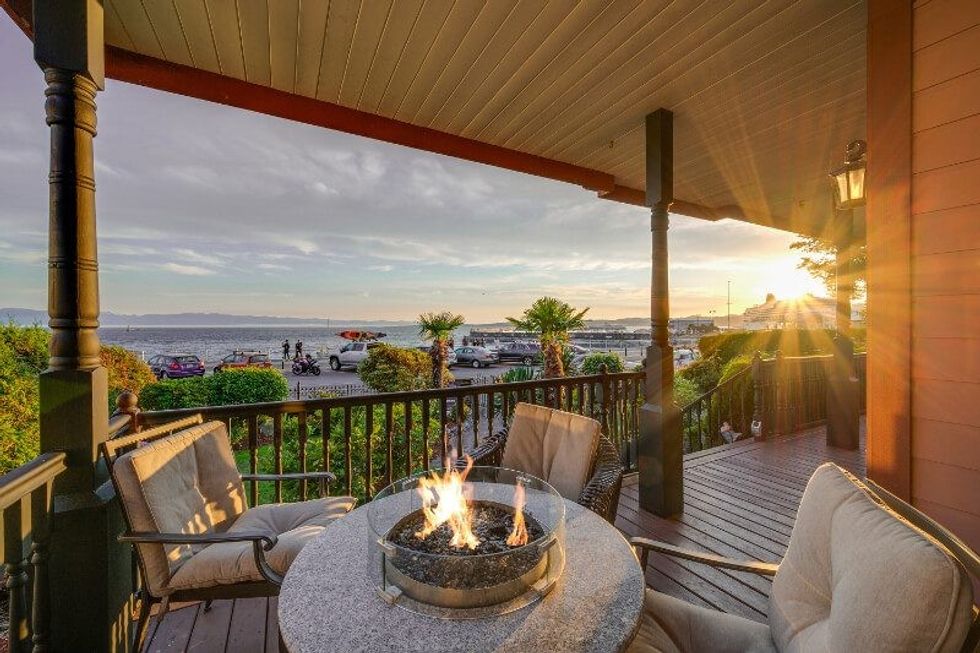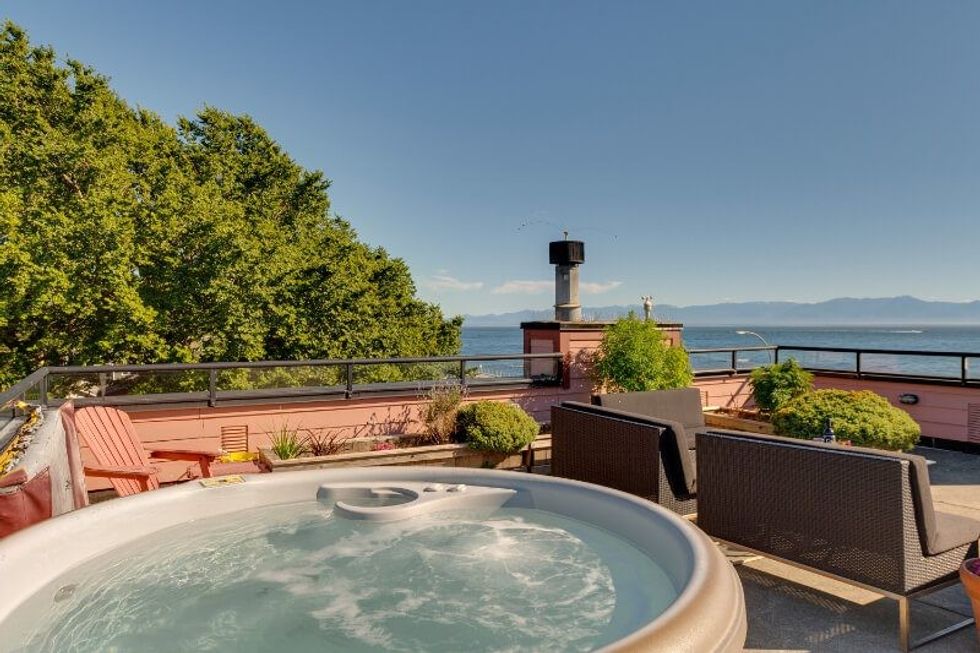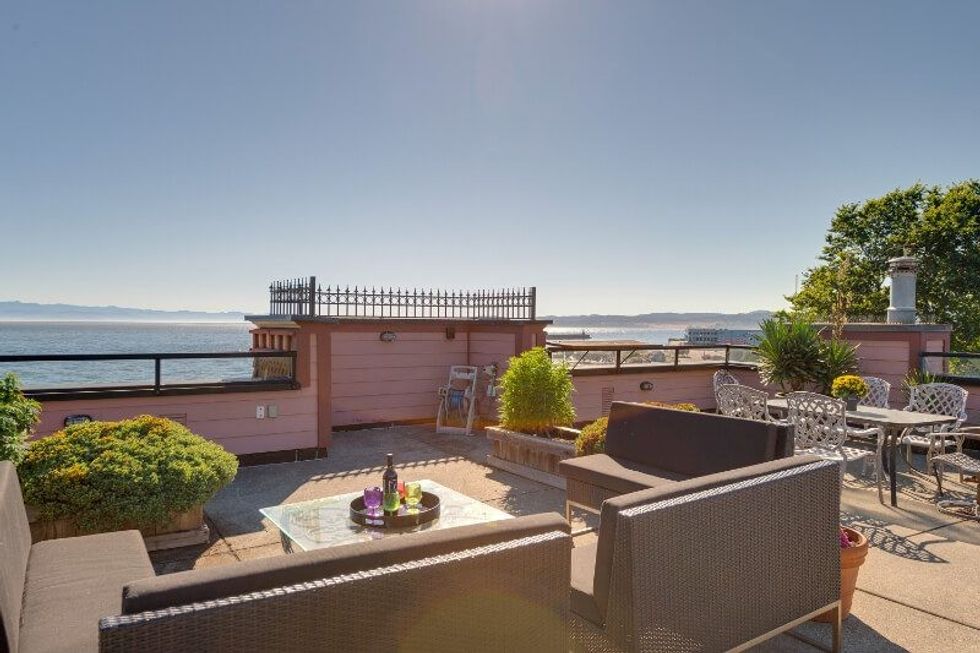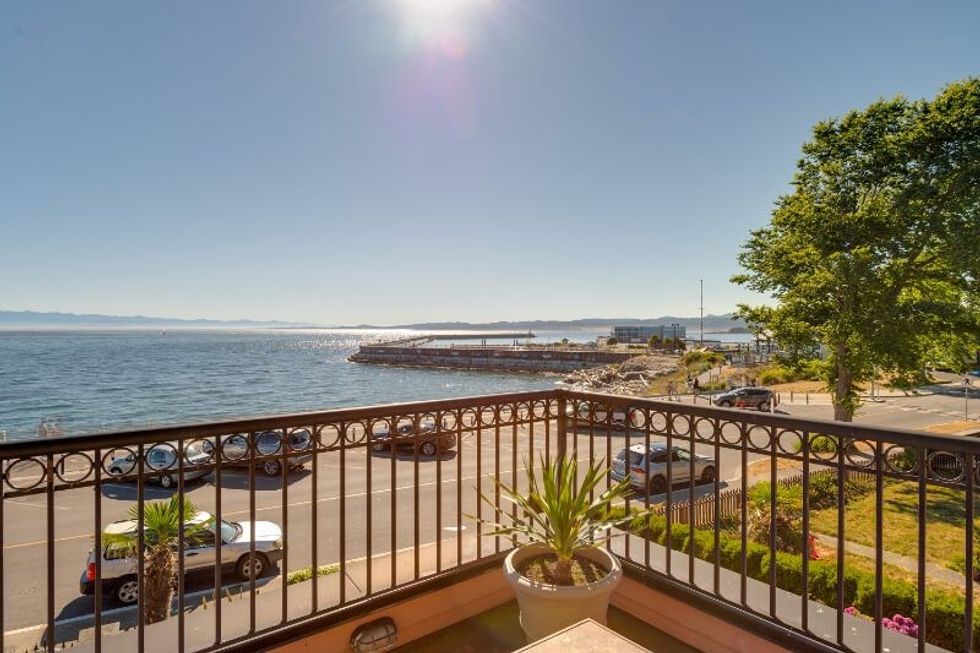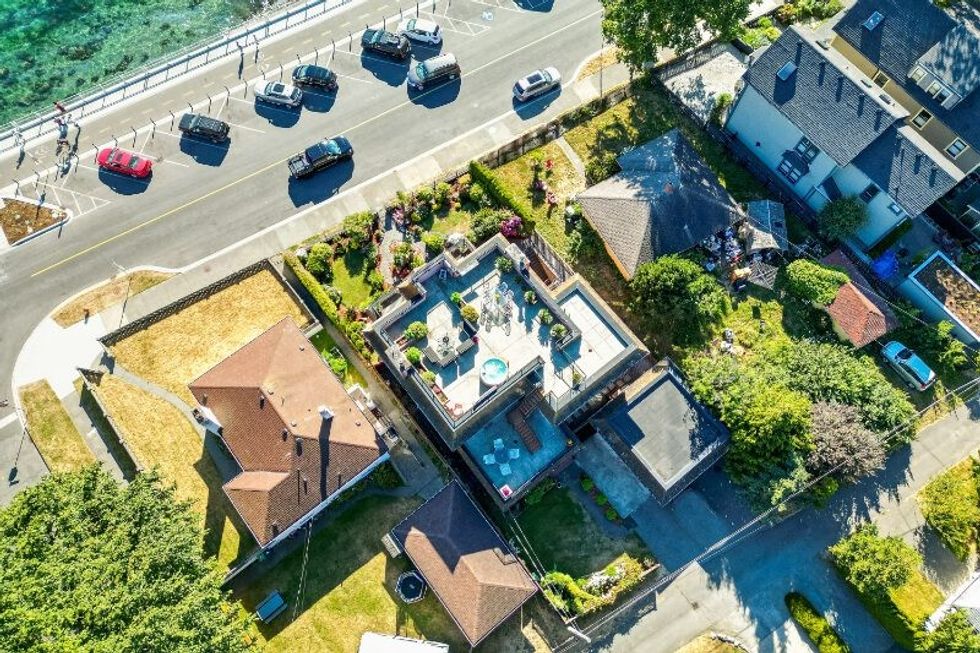 ---
This article was produced in partnership with STOREYS Custom Studio.
Listed Luxe