If you want your home to make you feel like you've left the city, without actually having to leave the city, this farmhouse-like abode in the west end presents a solid case for moving in.
Standing two-storeys tall, south of Bloor Street and just north of Mimico Creek, 854 Royal York Road has Big Escapist Energy, but its location means urban amenities are always just steps -- or a subway ride -- away from home.
---
The newly-completed custom-build boasts four (plus one) beds, four baths, and is nestled into the exclusive Thompson Orchard Enclave.
Bright and airy, the space hosts loads of natural sunlight via awning windows and skylights, rays of which glow over the contemporary finishes to be found throughout the home. Beyond its beauty, the abode is modern by means of its durable, sustainable, recyclable, and energy-efficient components, which blend into their surroundings seamlessly.
For example, both the interior flooring and the exterior cladding use Shou sugi ban cedar, which means both increased durability and ease of maintenance. Upstairs, dramatic vaulted and wood-panelled ceilings take a contemporary design scheme to new hygge heights; we're talking about feeling refreshed and breezy in the summer, but equally as warm and comforted in the winter.
READ: Sold: Inside a $9M Home in The Annex That Has, Well, Everything
Positioned just a few short blocks south of Bloor Street West, Royal York subway station is a mere eight-minute walk from this address's front door. Spring Garden Park is just down the street to the west, and King's Mill Park -- in all its massive glory -- is just a block east along Glenroy Avenue.
Also nearby are the Brentwood Branch of the Toronto Public Library, the LCBO, a Service Ontario (convenient!), as well as several schools.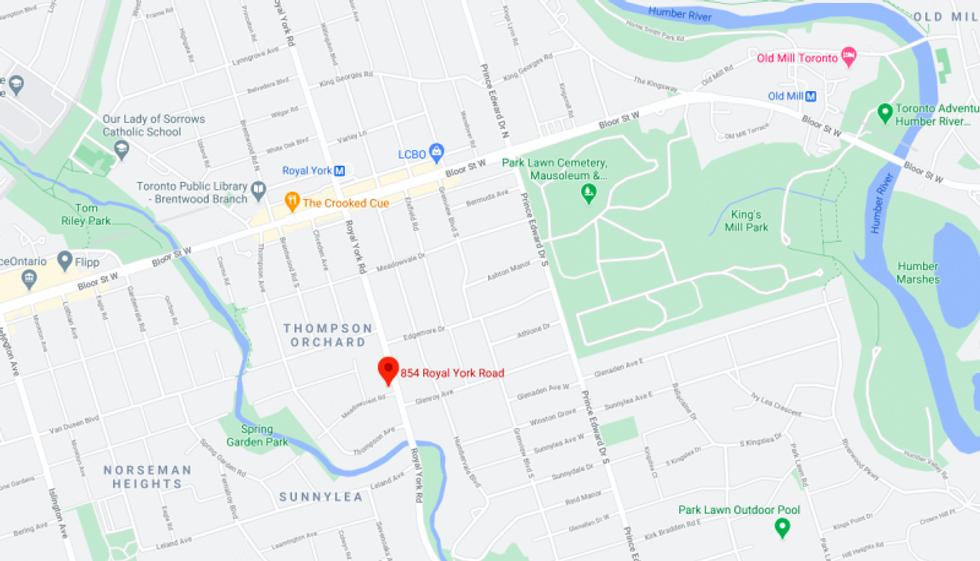 Priced at $2,289,000, the classy and conveniently-situated dwellings provide a potential-buyer the opportunity to feel like they've escaped the city, without committing to actually relocating to a more rural area.
A (beautifully) finished basement, home office, in-home sauna, and plenty of yard space add to this property's rustic vibes, while funky angles, crisp white walls, and an upper balcony -- somewhat reminiscent of the private outdoor escapes you'd find in a downtown condo -- hold onto the more minimal energy that modern urban design is so appreciated for.
Specs:
Address: 854 Royal York Road
Style: 2

-storey

Bedrooms: 

4+1

Bathrooms: 4
Size: N/A
Lot Size:

40.00 x 100 Feet

Price: $2,289,000
Taxes:

$5,344 /yr
If breaking free from city life appeals to you, but not so much that you're fully prepared to take the Newmarket plunge, consider meeting yourself halfway, in the place where both worlds collide.
EXTERIOR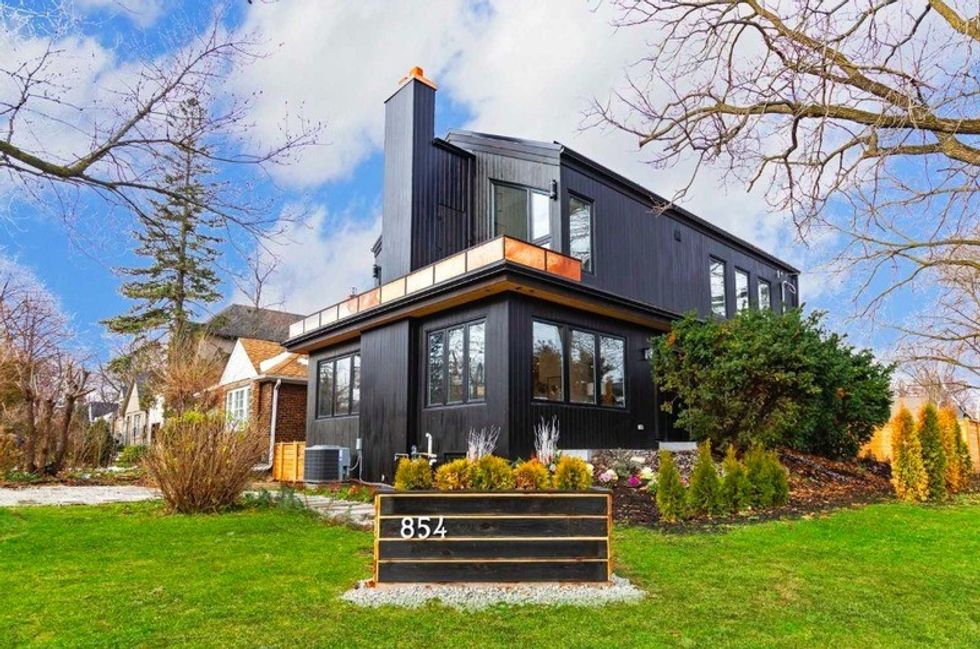 ENTRY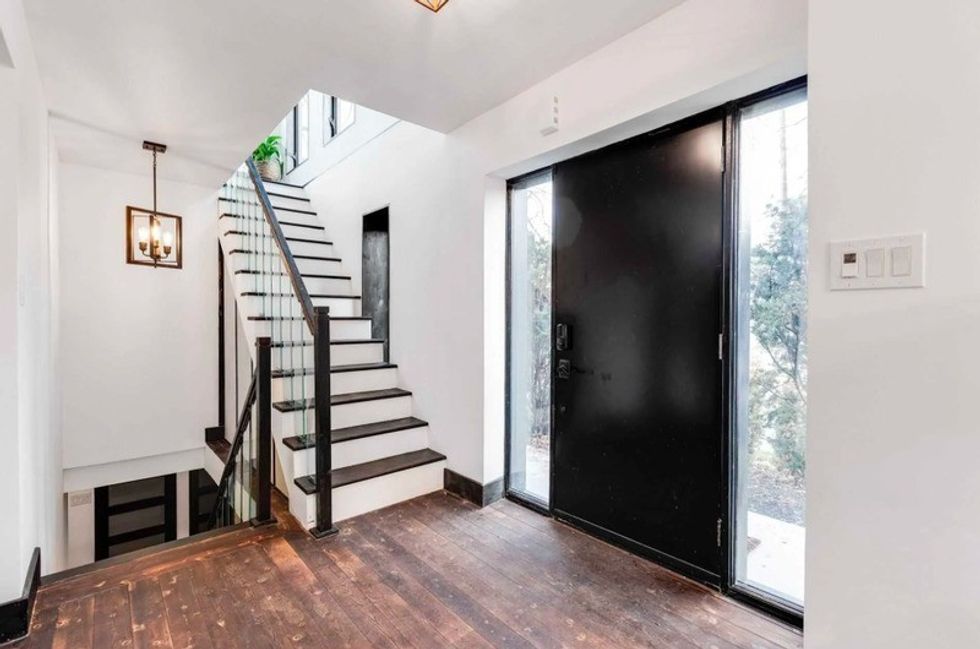 LIVING AND LOUNGE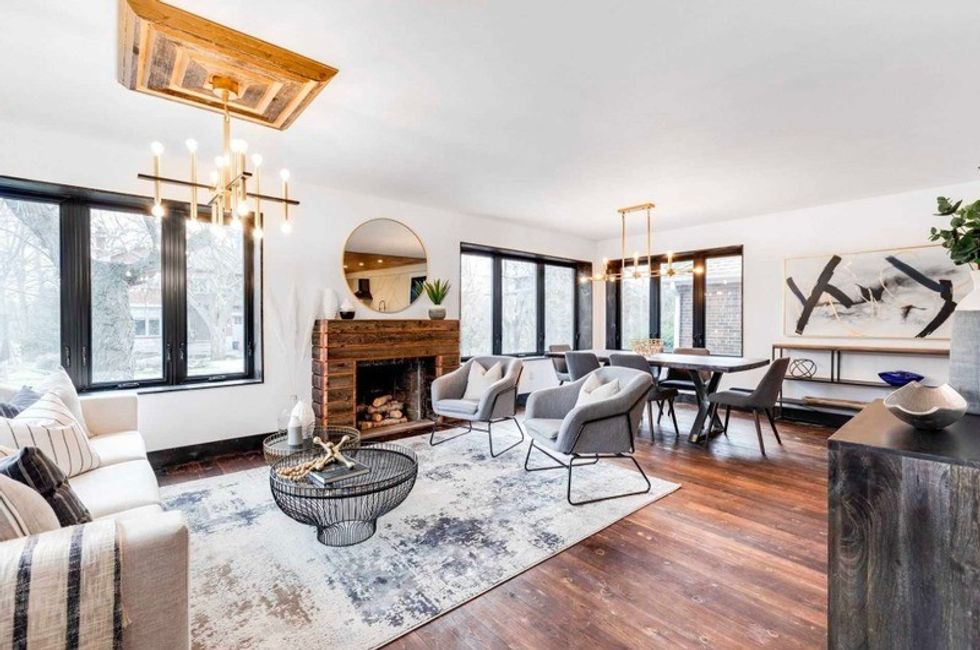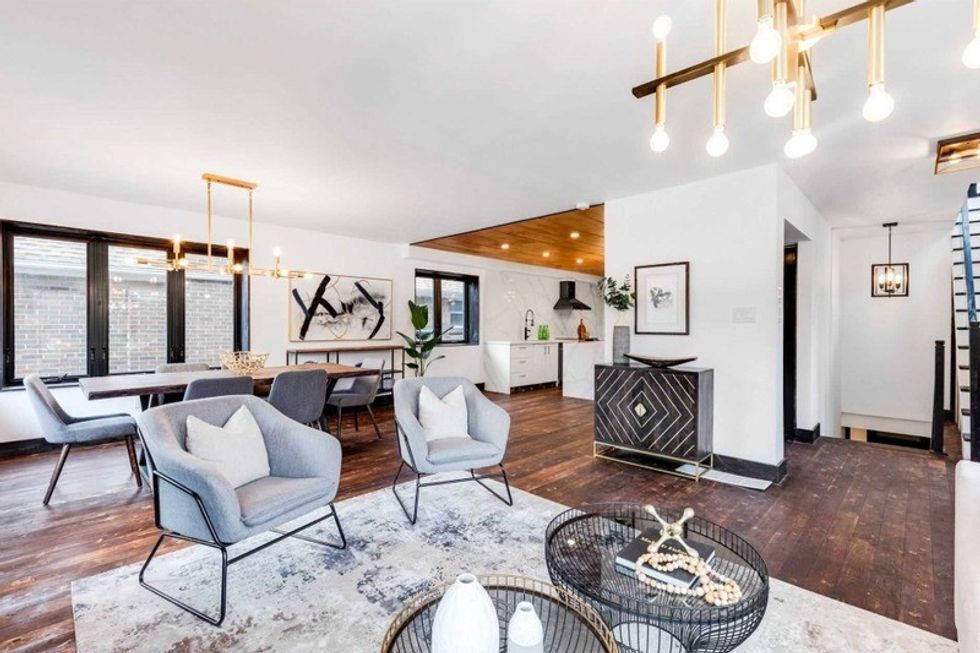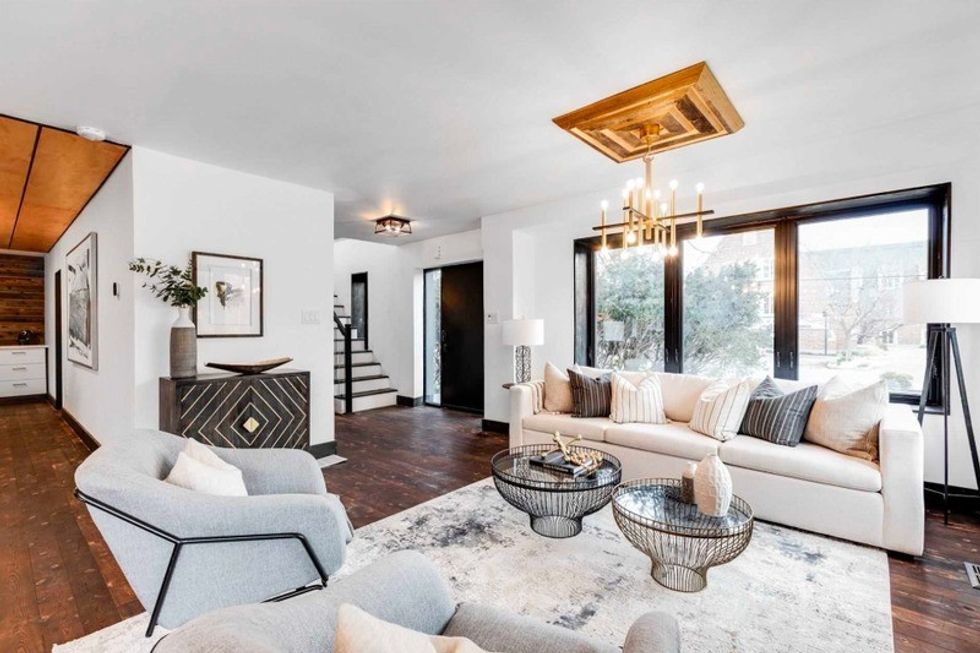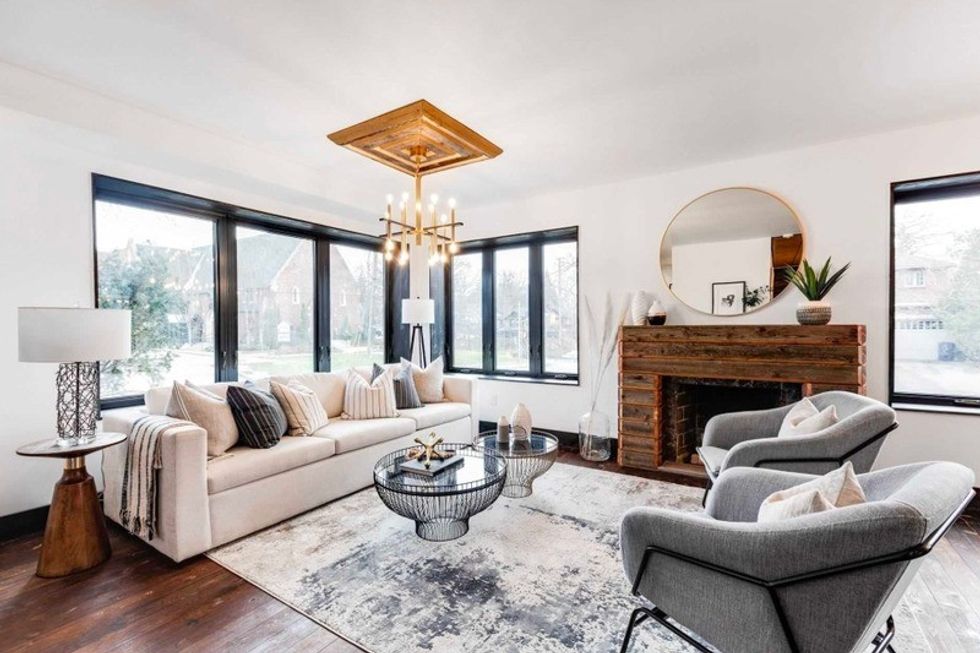 KITCHEN AND DINING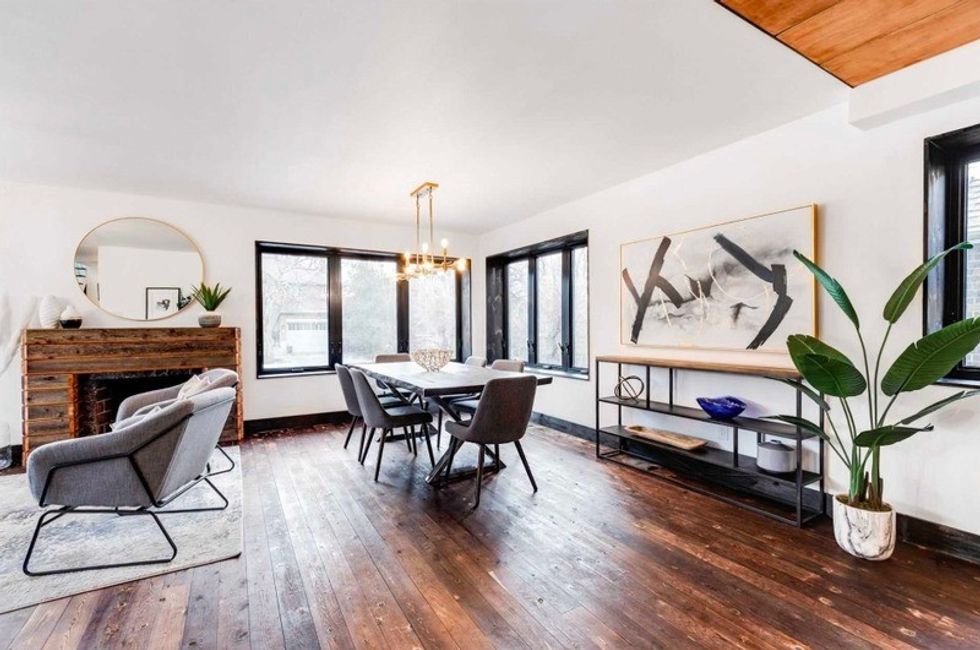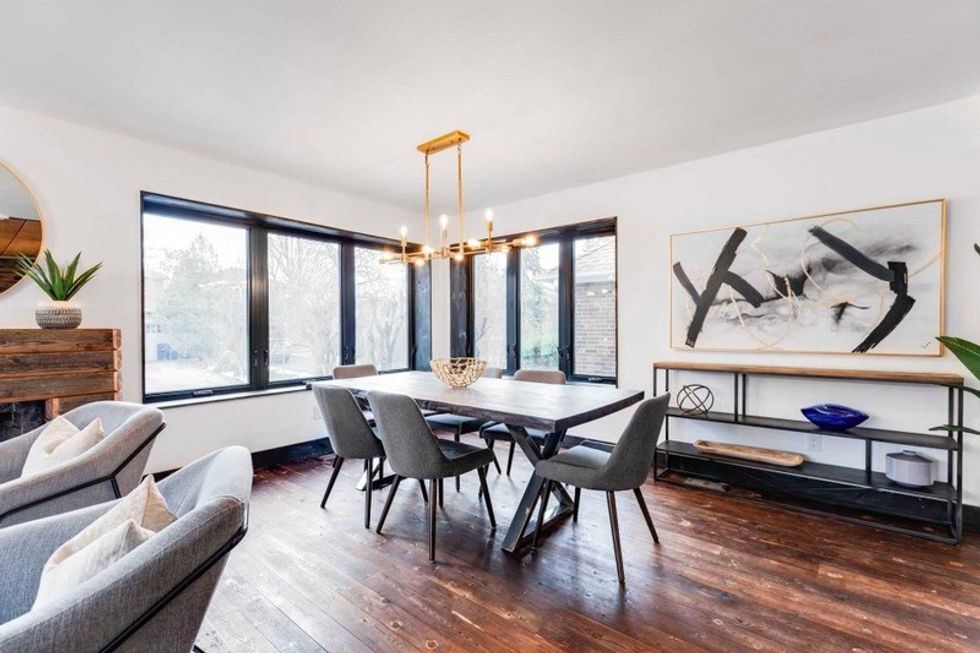 OFFICE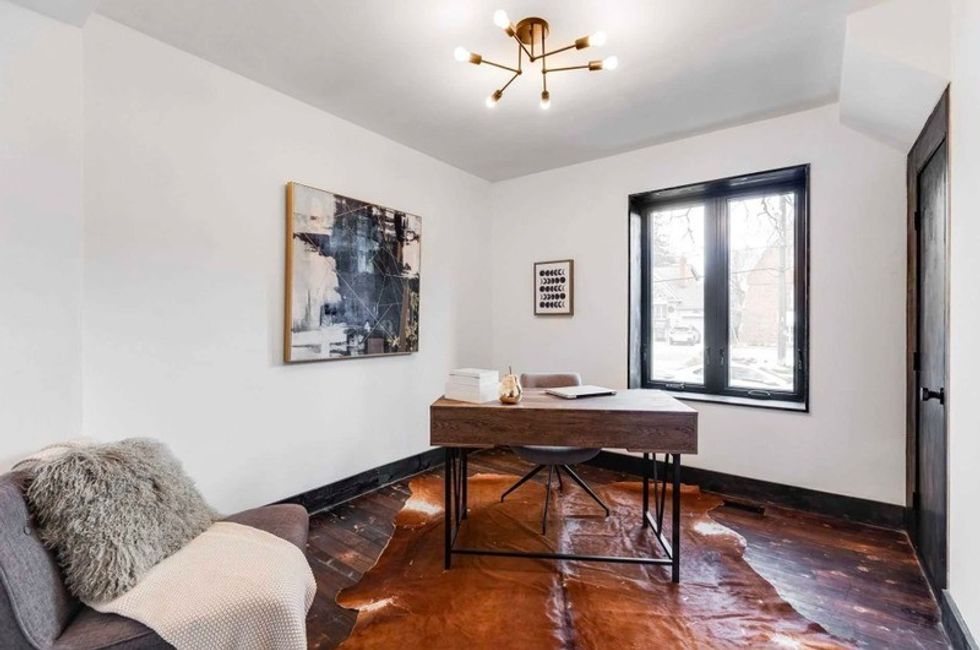 UPSTAIRS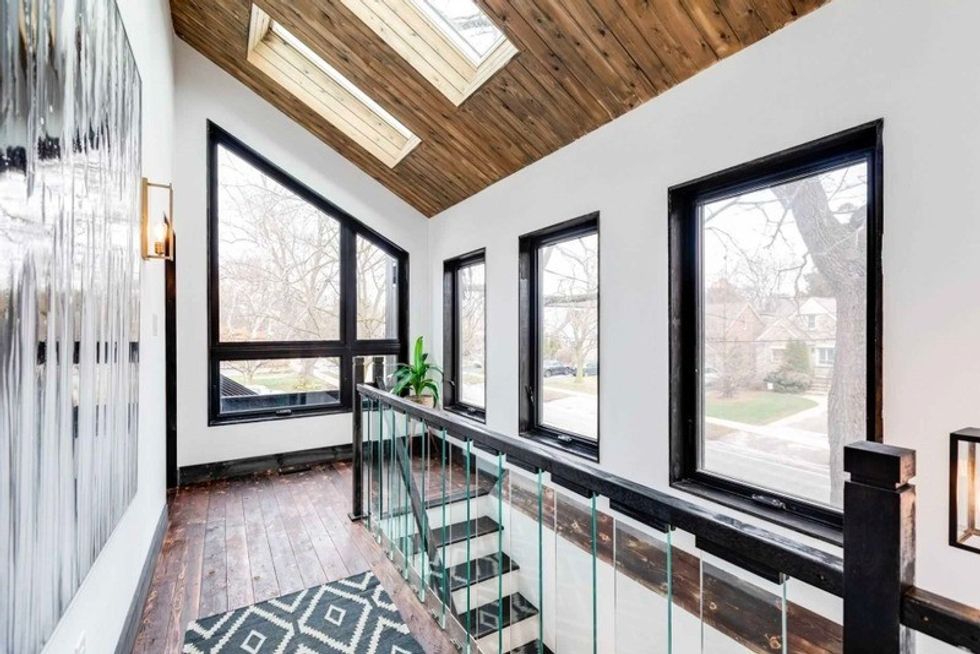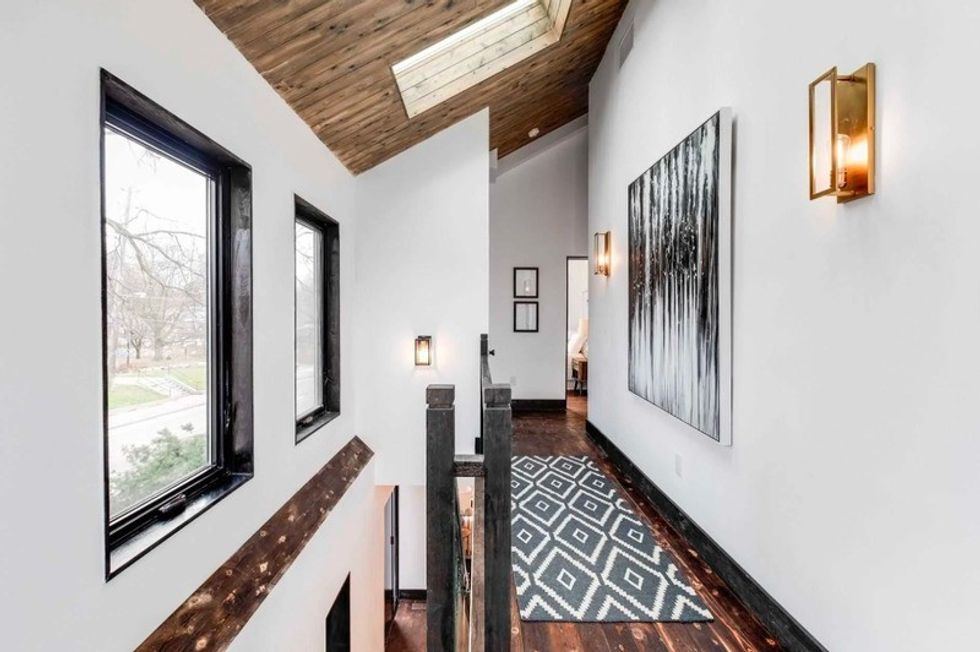 BEDROOMS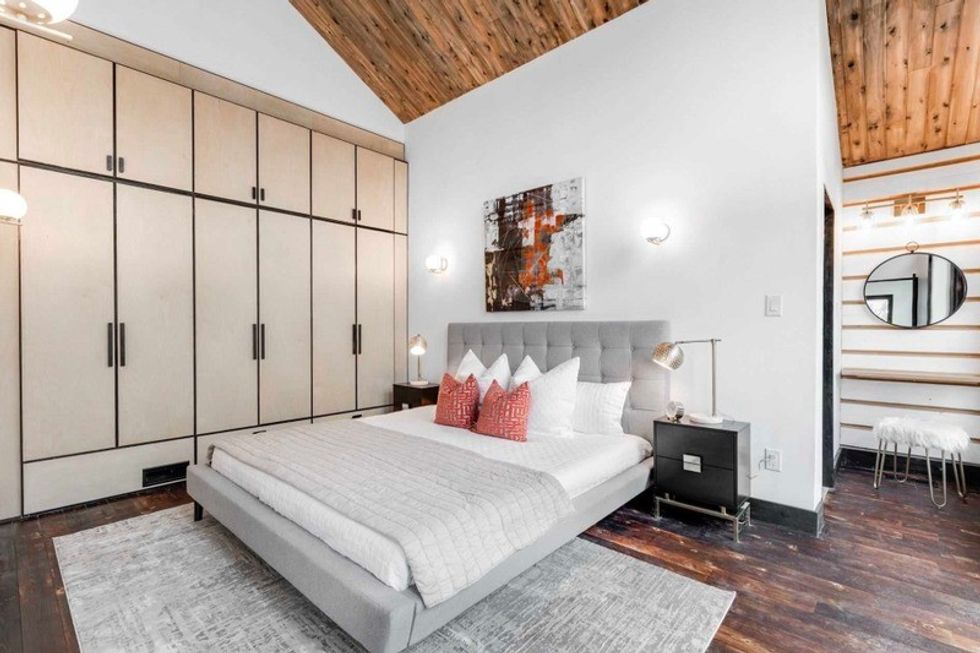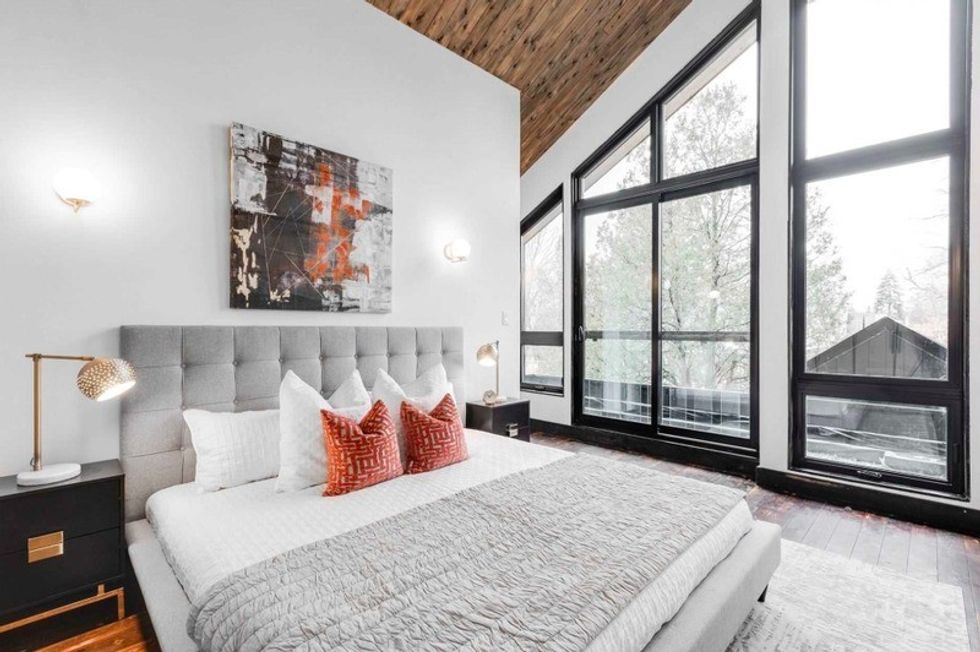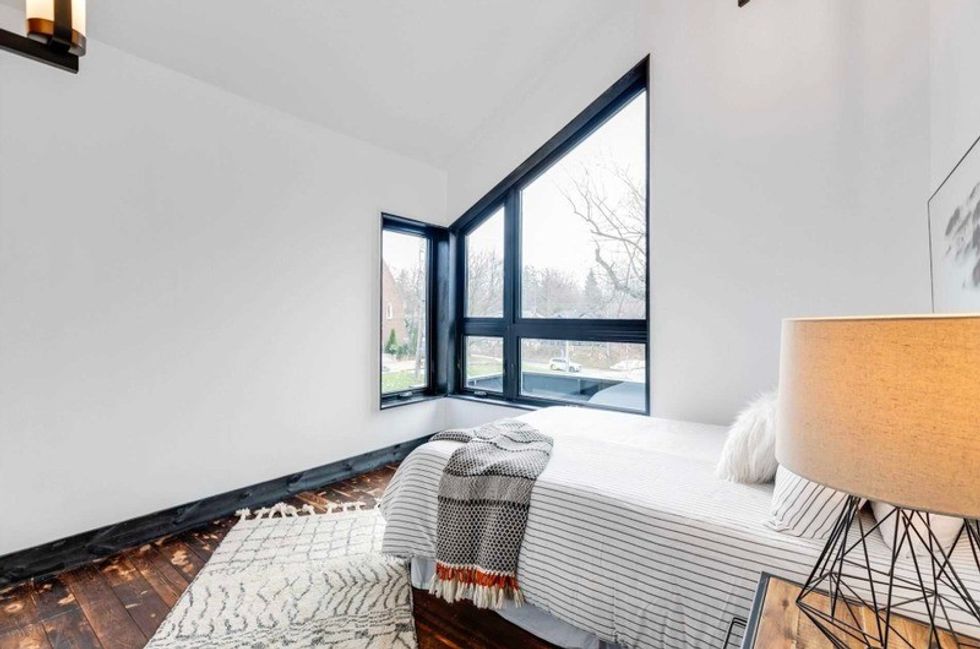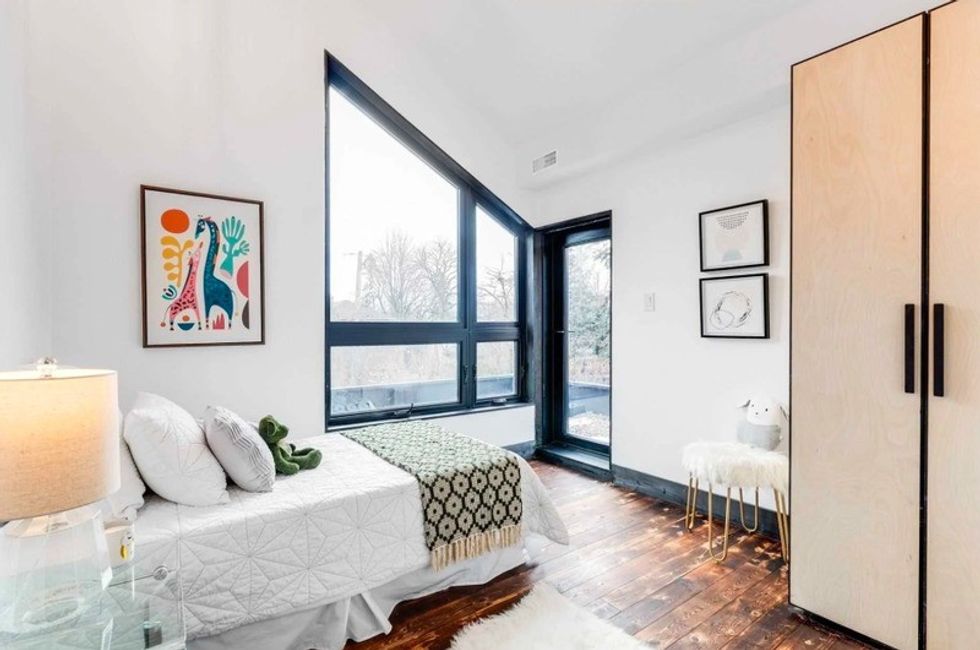 BATHROOMS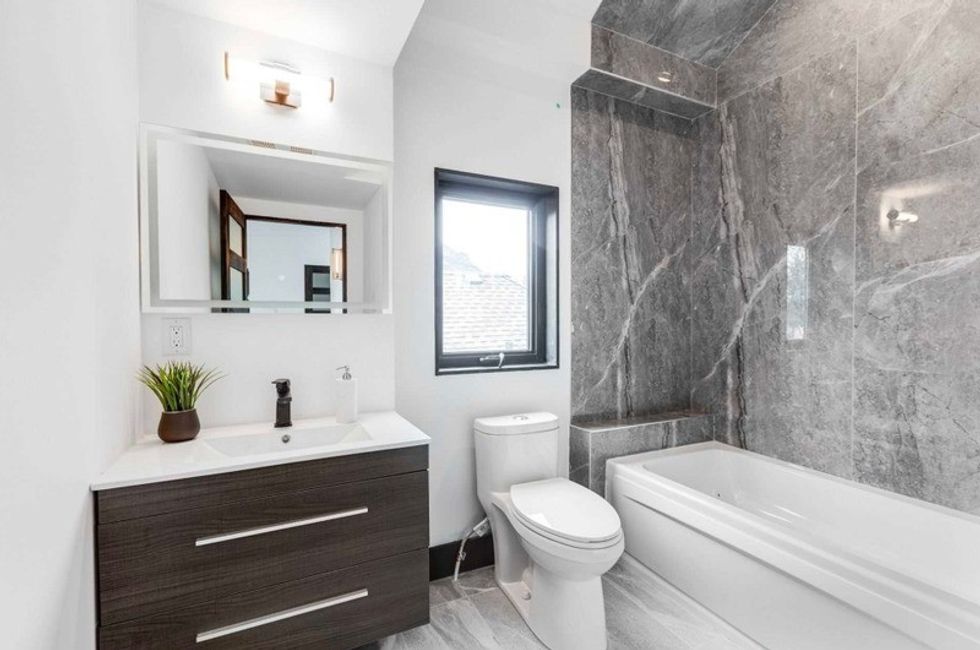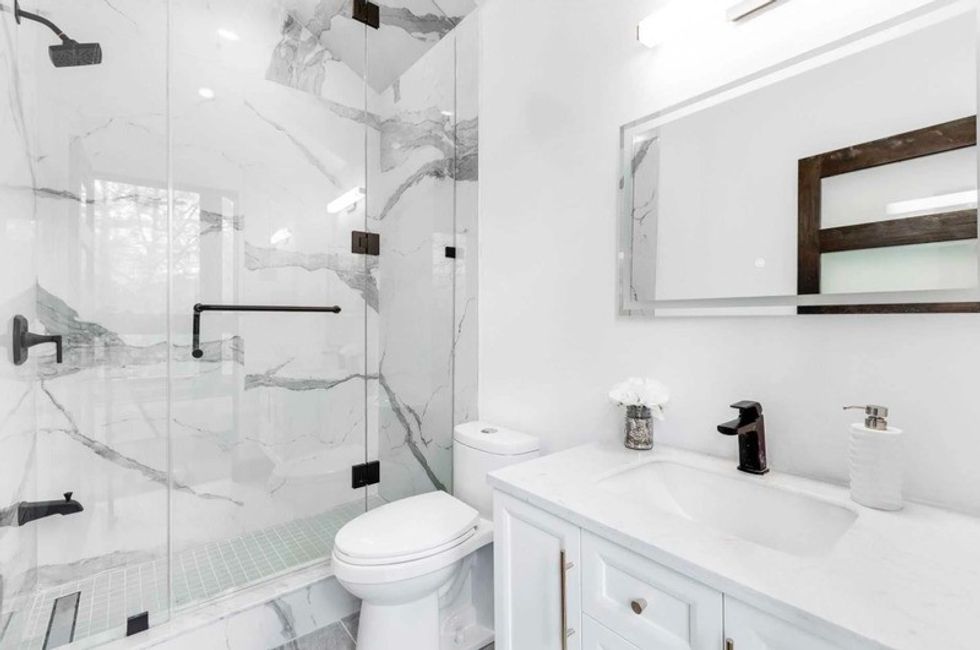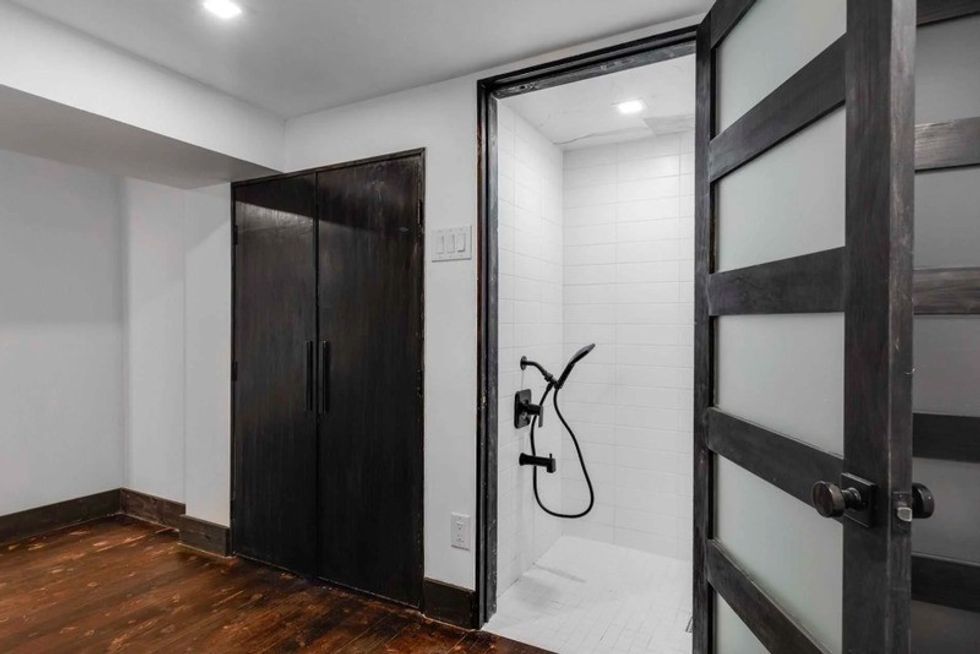 BASEMENT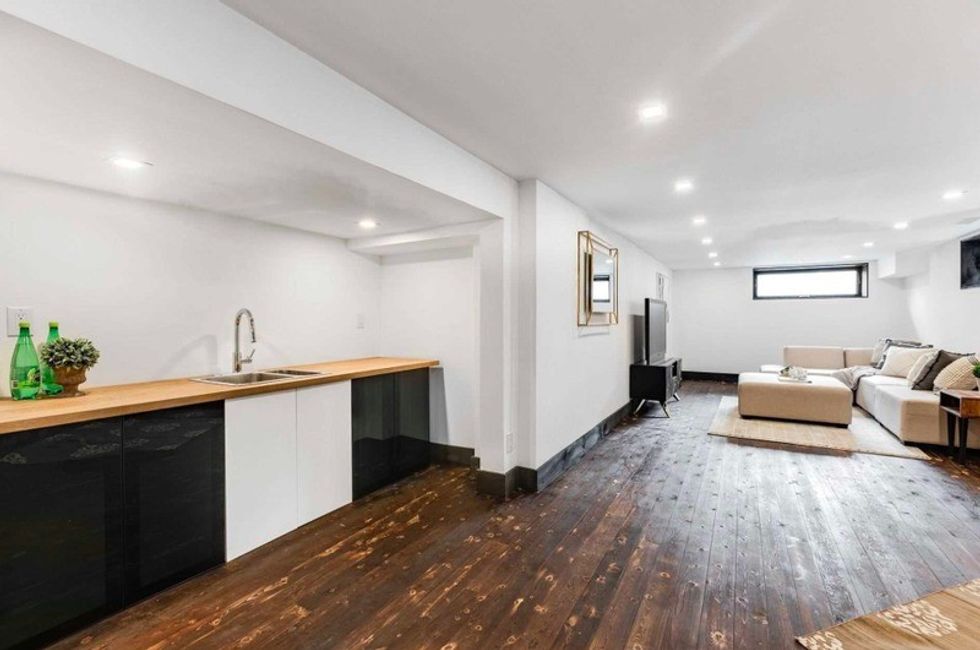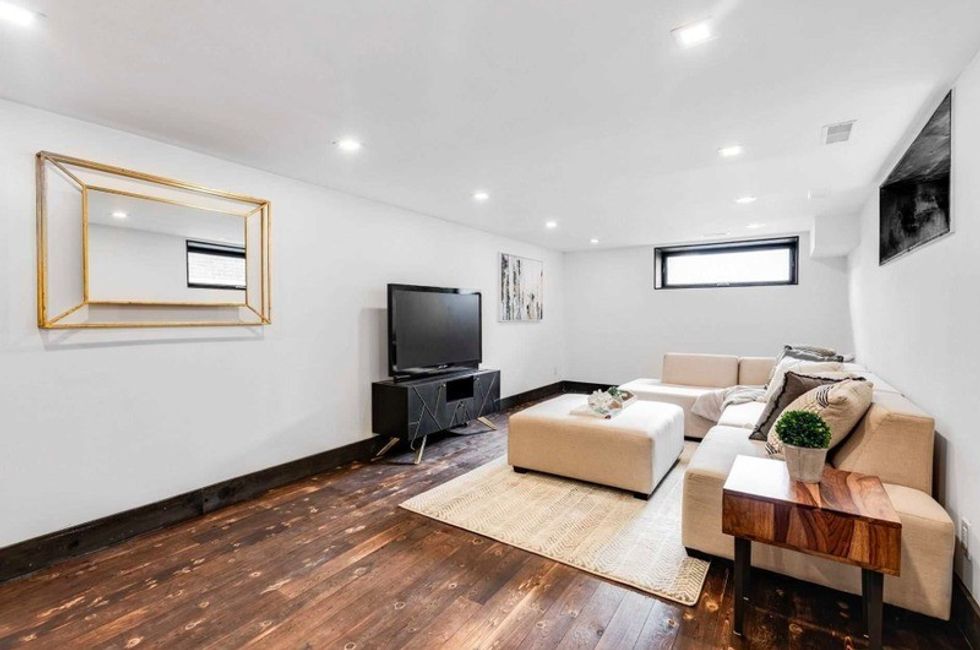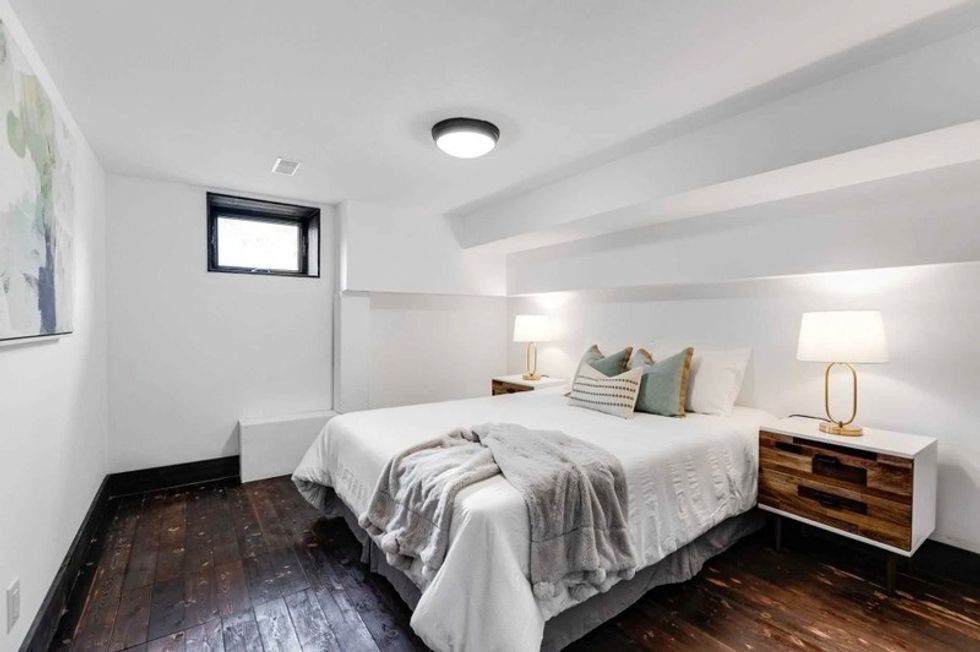 SAUNA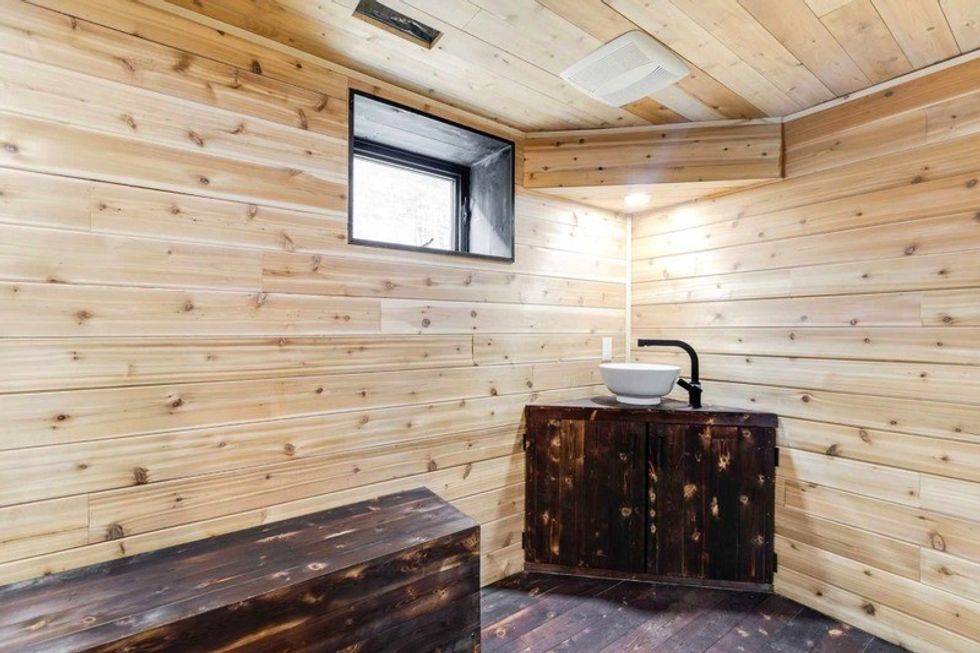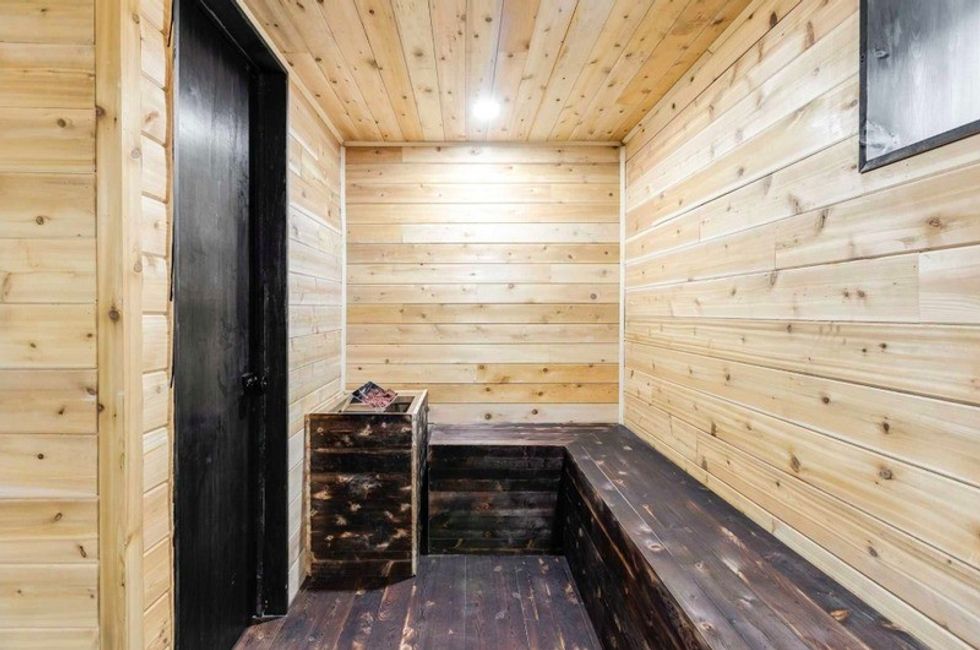 OUTDOOR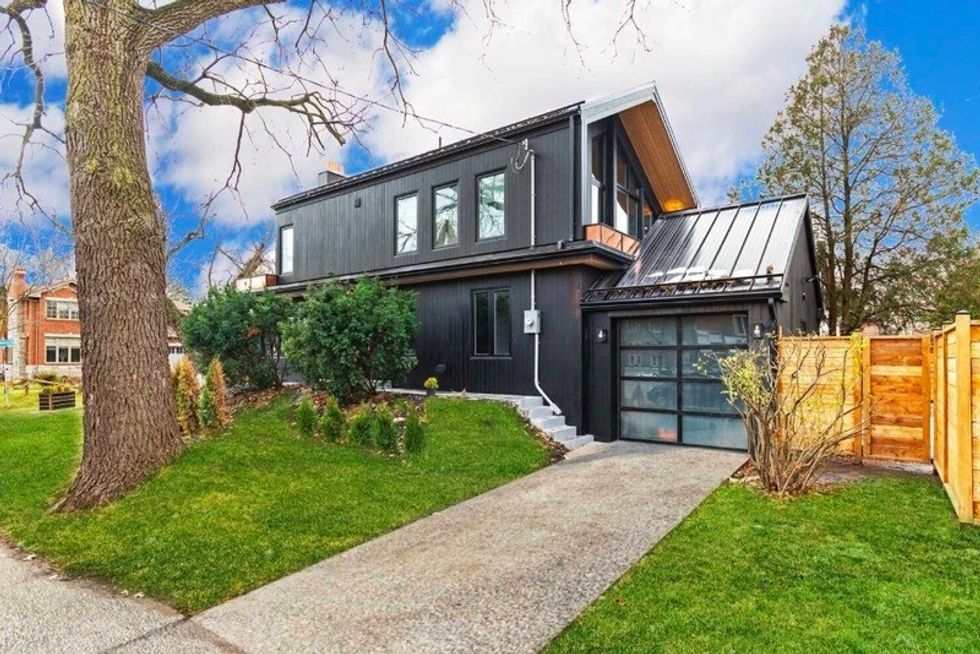 Listed