If your house-hunt has been proving frustrating because you haven't yet found a property that... you know... speaks to you, you'll want to brace yourself for this Rosedale estate.
On the market for the first time since 1976, 61 Roxborough Drive feels -- in a word -- special. With an interior reminiscent of a modern farmhouse and an exterior that might just be the entrance to Terabithia, the home is marked by both its aesthetic and its energy.
---
Renovated and restored, the two-storey family home, asking $4,249,000, holds four bedrooms and three bathrooms.
Warm woods and hardwood floors maintain an air of coziness through the space, but a "country gourmet" kitchen with modern appliances and an adjacent solarium insert a contemporary element that brings the entire home into not just the present, but the future as well.
Double fireplaces in the family room (plus another in the formal living room) mean the sense of warmth becomes literal where gathering is specifically intended.
Meanwhile, the formal dining room on the main floor, plus each of the bedrooms upstairs, are equally flooded with natural light.
READ: Listed: $2.3M for Strong Farmhouse Vibes in Toronto's West End
While the bathroom is... unique, and you may choose to go a different direction with it once you've moved in. But the water closet does have a certain je ne sais quoi that means if you do decide to leave it as-is, the room can hold its own.
And speaking of standing on one's own two feet, the address sits in the most ideal of locations. Tucked into the heart of Rosedale, Roxborough Avenue is just a short jaunt from Mount Pleasant Road to the west and Evergreen Brick Works to the east, which means easy access to shops and farmers markets on the regular.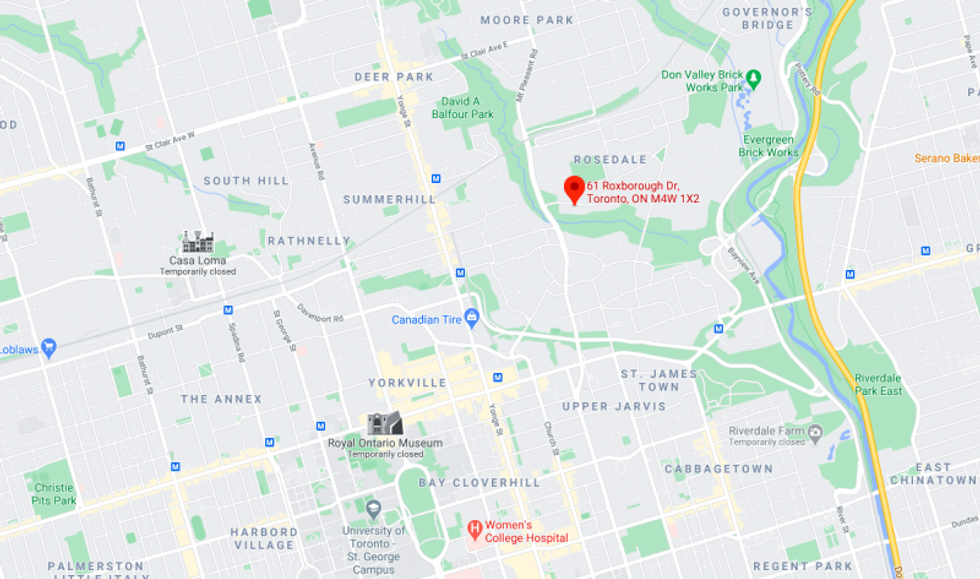 But 61 Roxborough Drive is particularly well-placed, with consideration to the Park Drive Reservation Lands and Trail, and Yellow Creek, all of which run alongside the back of the property.
It's this proximity to such natural surroundings that make the property's backyard as enchanting as it is. Never mind the vast and impressive upper deck, which overlooks the treetops and presents a prime place for barbecuing, dining, and soaking up the sun... the back space is also complete with lush greenery at ground-level, which seamlessly blends into the nearby natural lands.
Landscaped tiers of garden frame a stone stairwell, which -- we're sure -- leads to a fairy's home at the base of a tree, or perhaps a nymph's mossy hideaway at the bank of the ravine.
Specs:
Address: 61 Roxborough Drive
Type: Detached
Style: 2-Storey
Bedrooms: 4
Bathrooms: 3
Size: N/A
Lot Size: 50.00 x 211 Feet
Price: $4,249,000
Taxes: $15,640 / year
For anyone who already has an affinity for fantasy, or anyone who, thanks to all this year has been, has spent more time than usual in their own reverie lately, 61 Roxborough Drive looks like the place to make those wildest dreams a reality.
EXTERIOR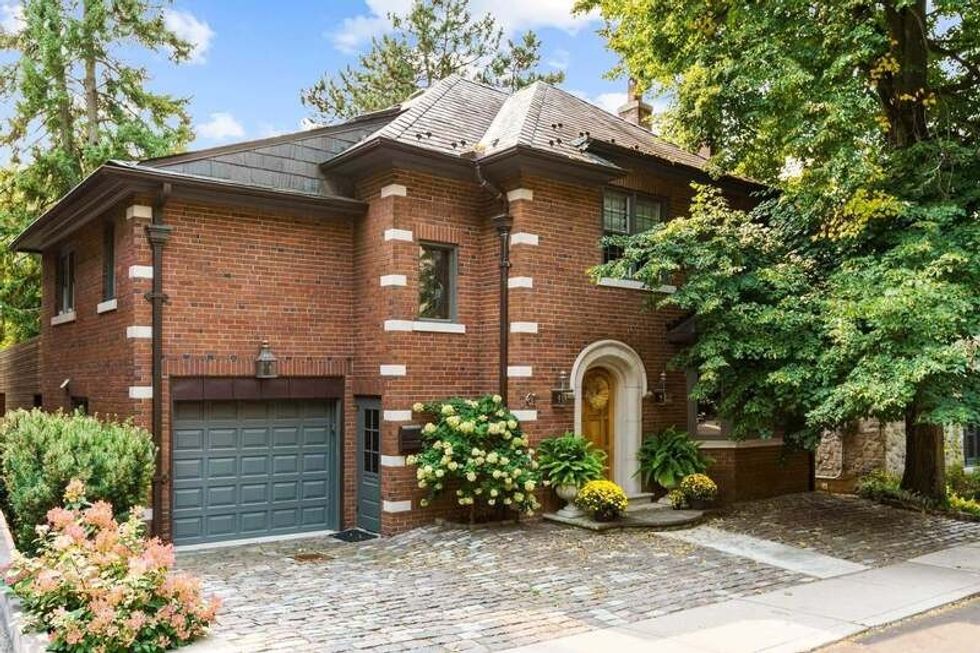 LIVING AND LOUNGE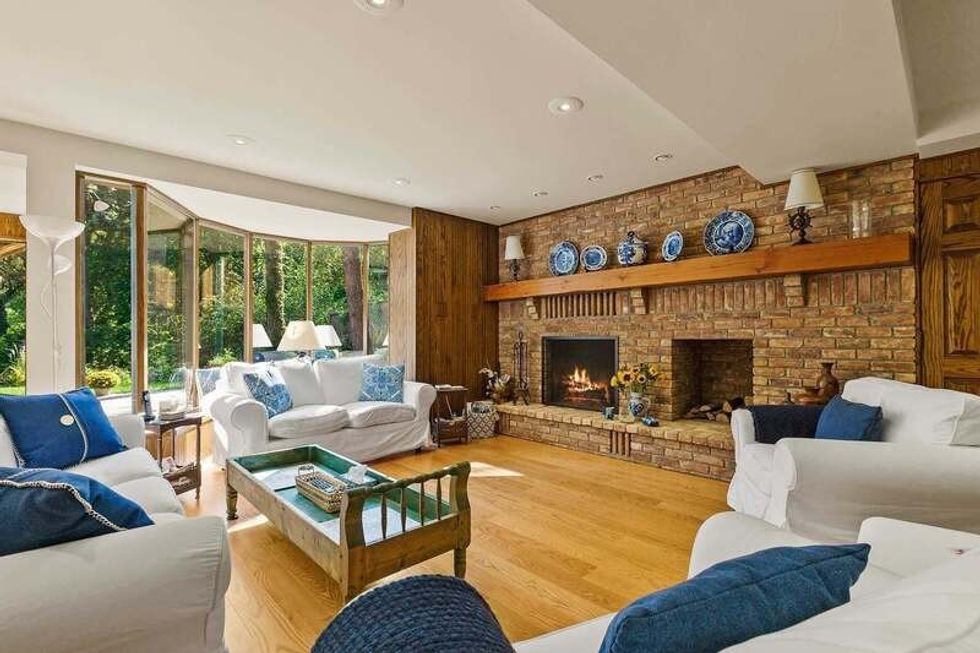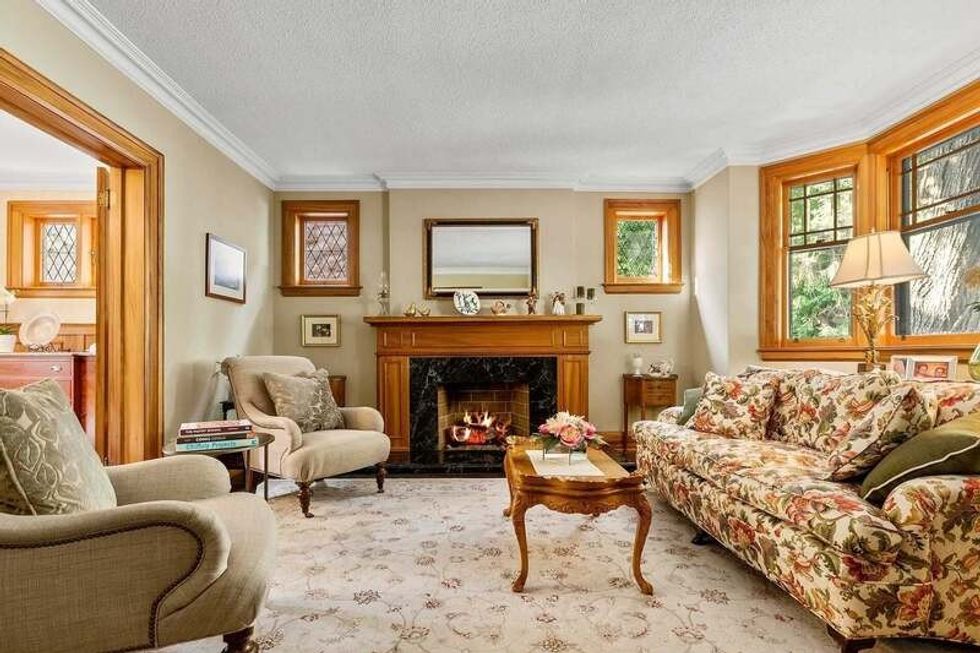 KITCHEN AND DINING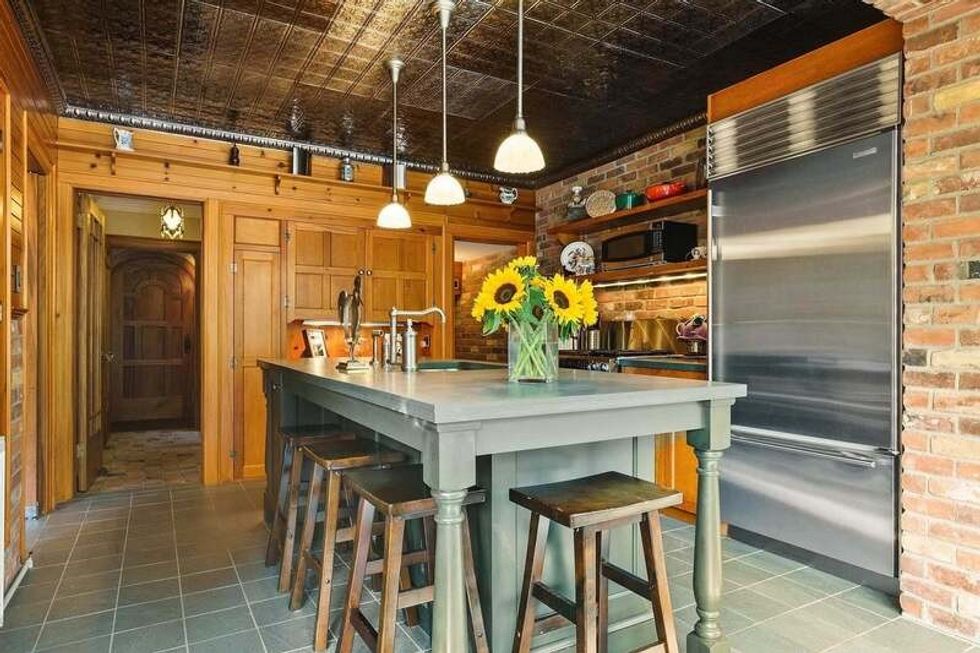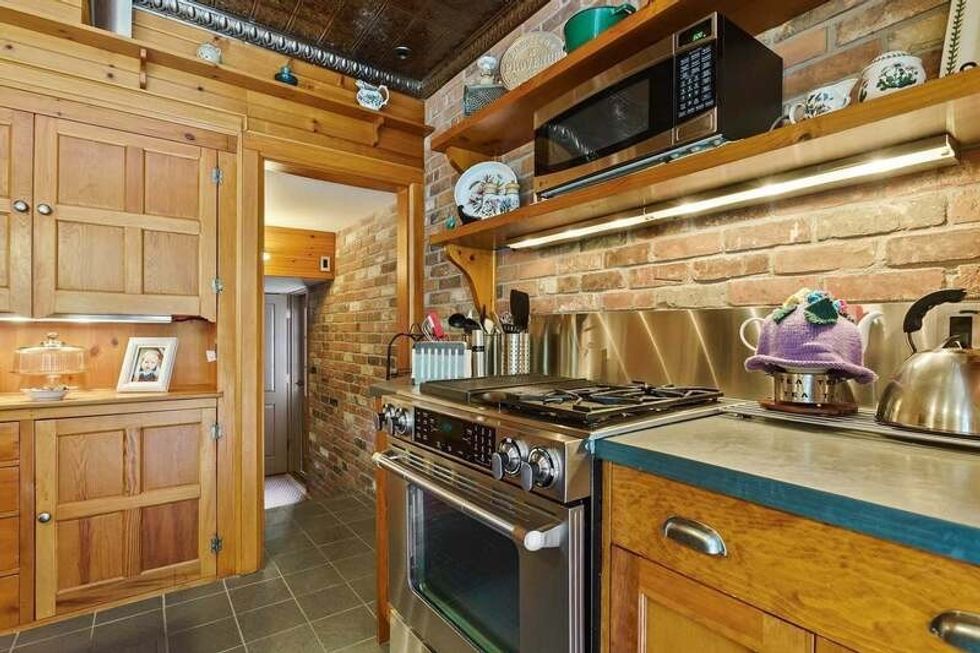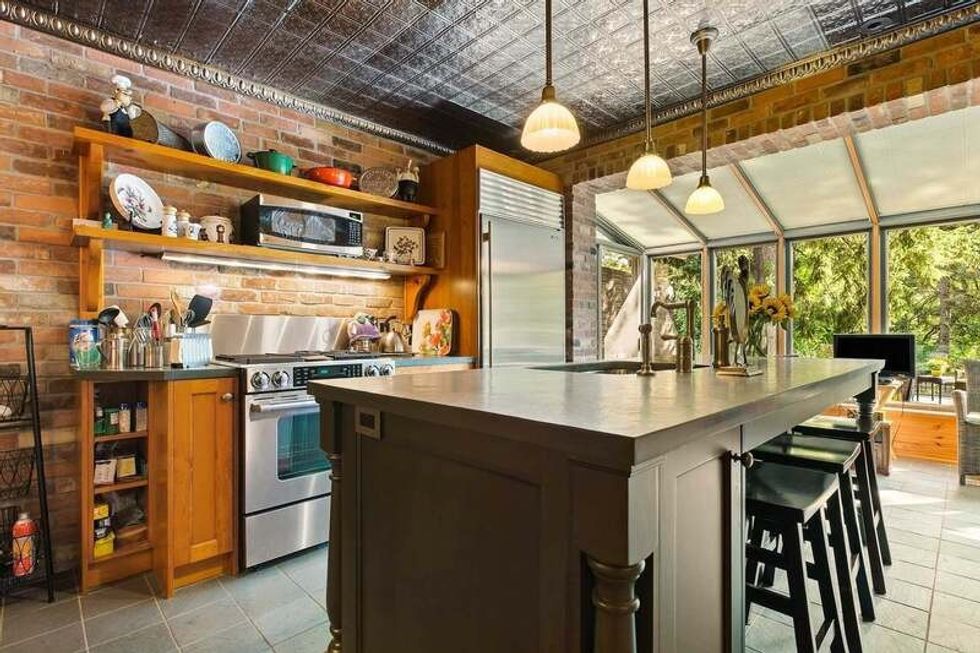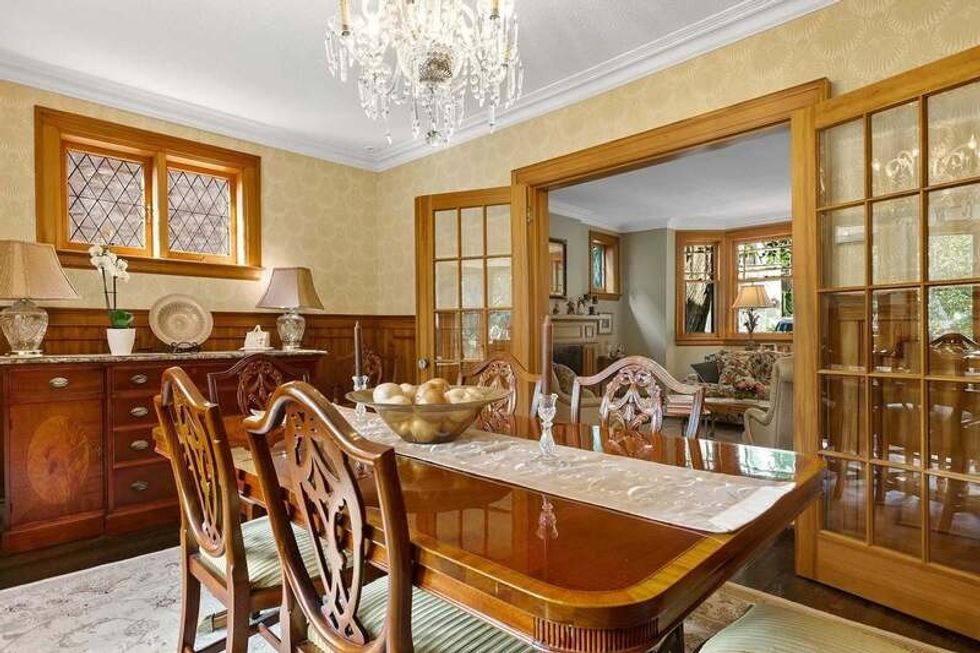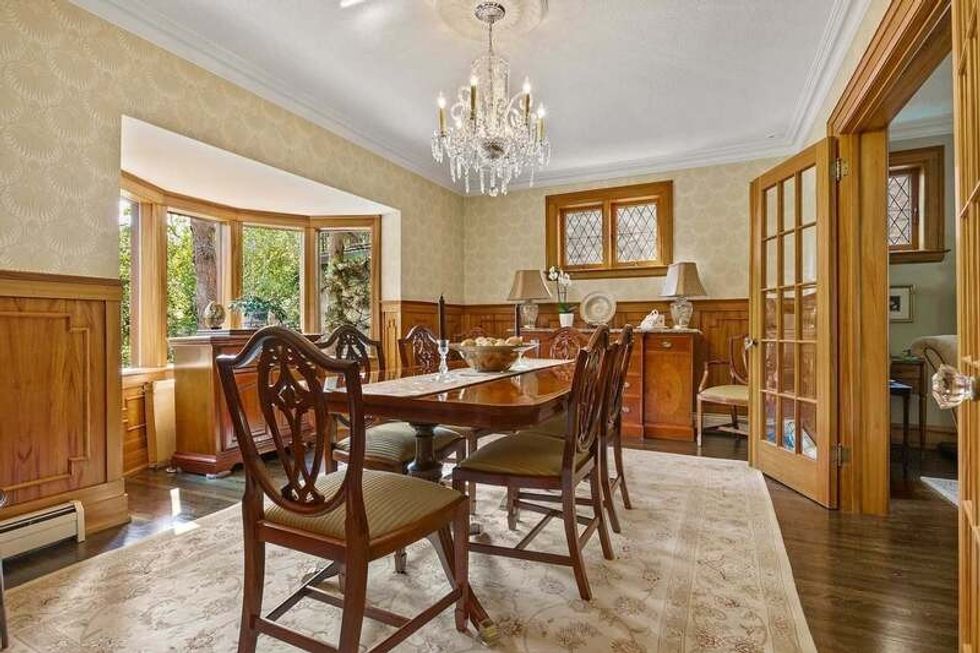 BEDROOMS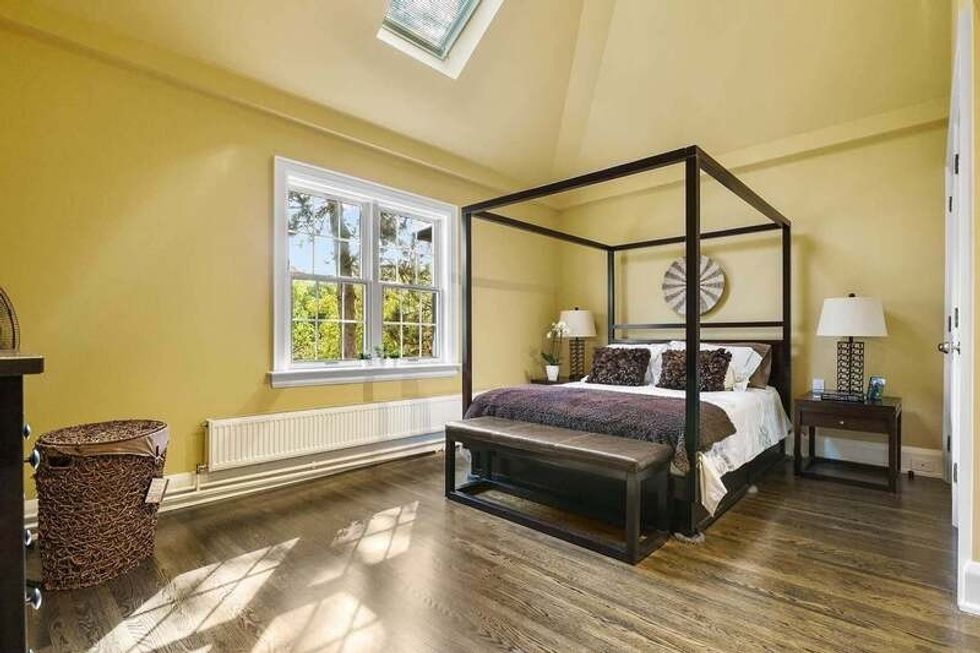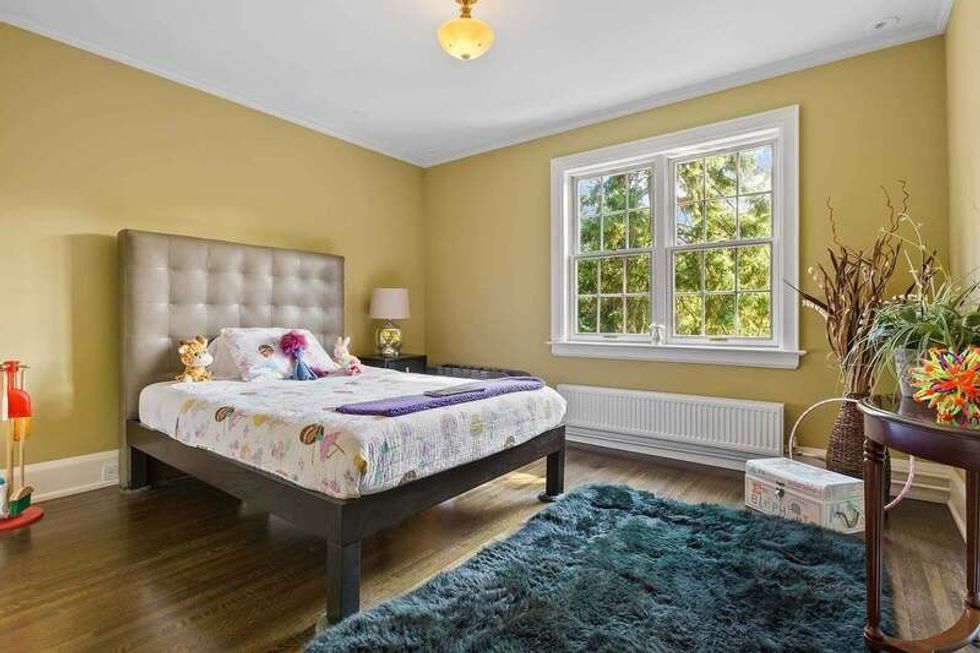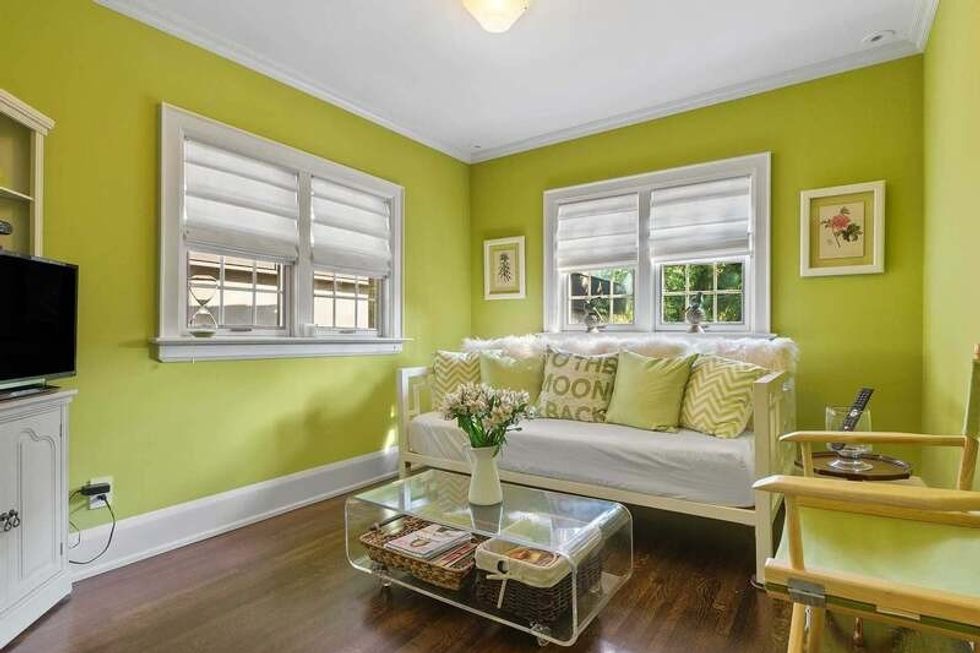 SOLARIUM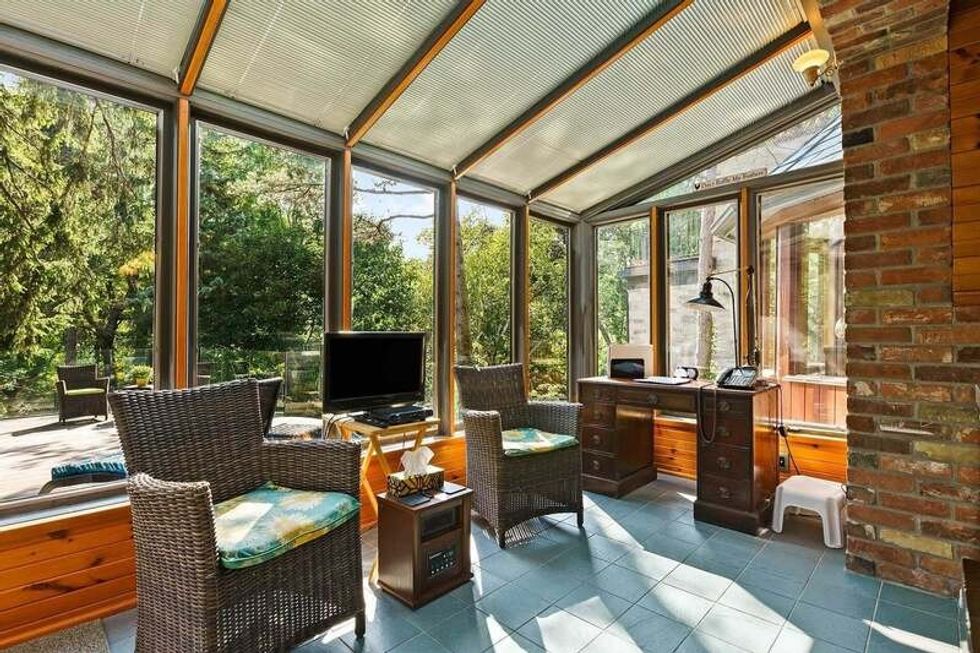 BATHROOM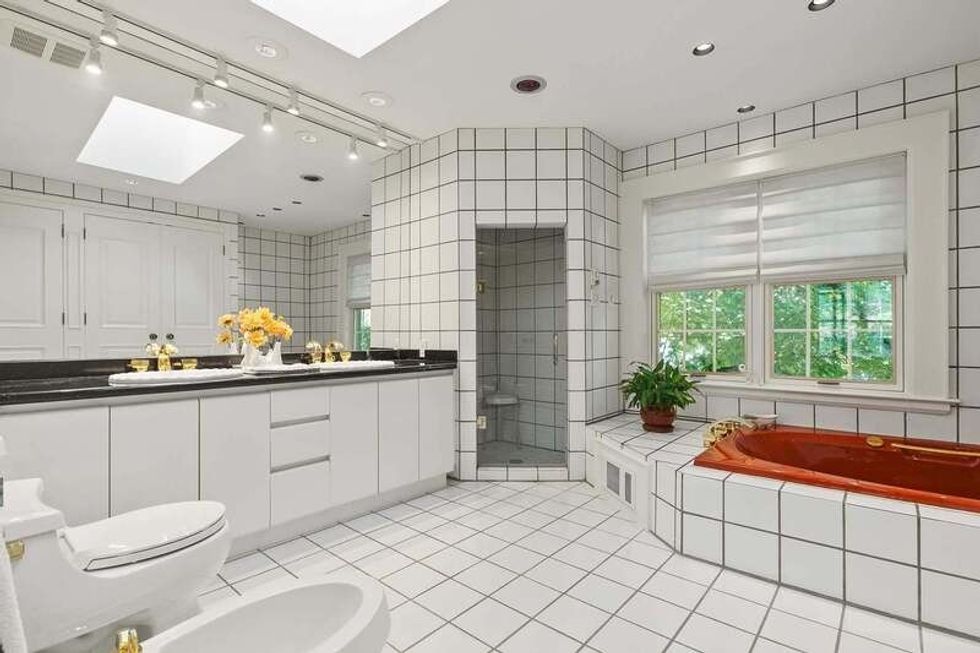 BACK DECK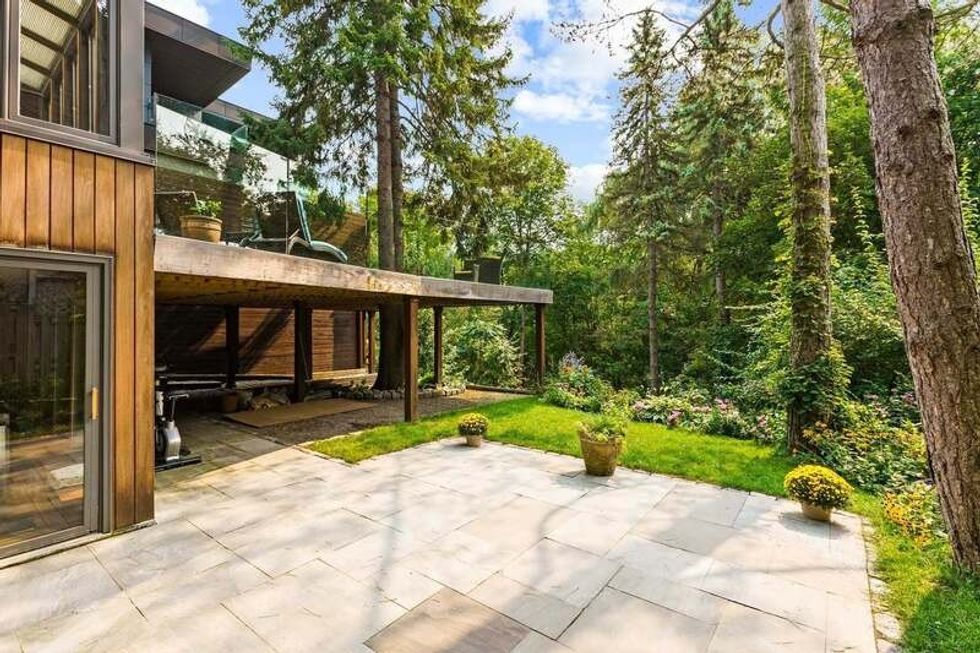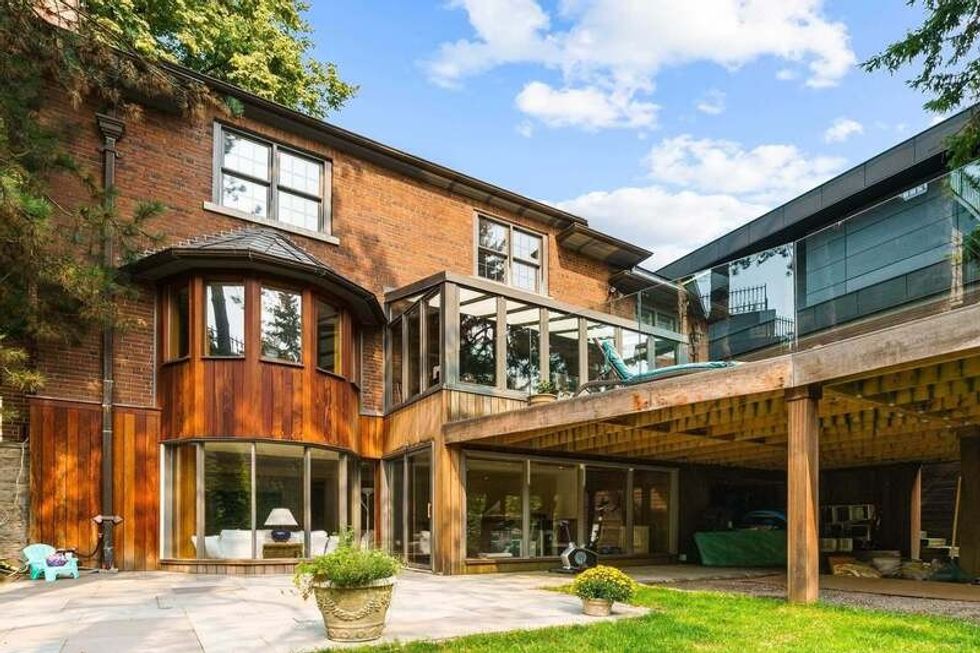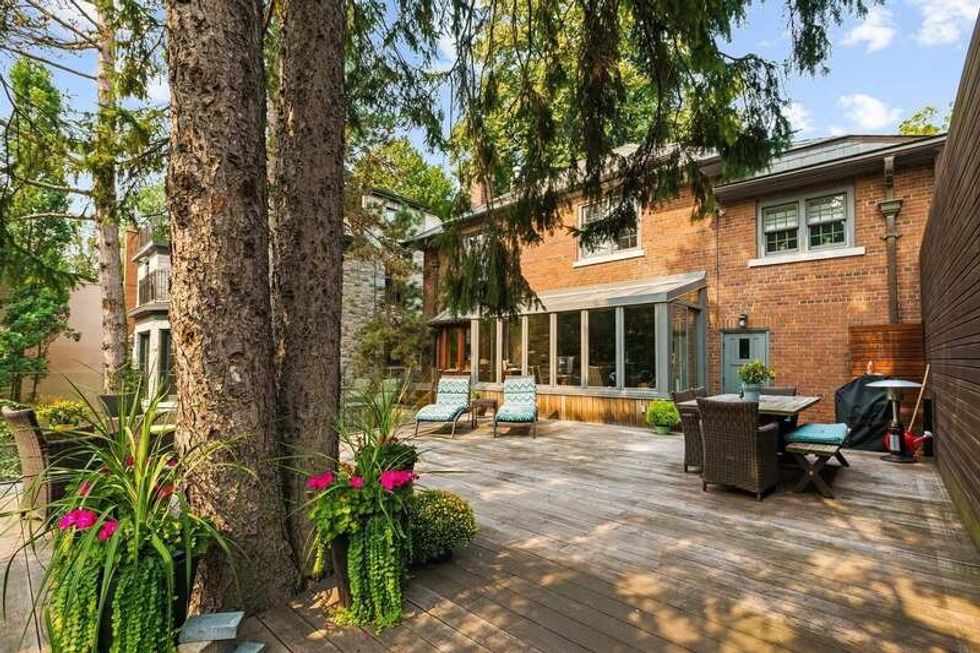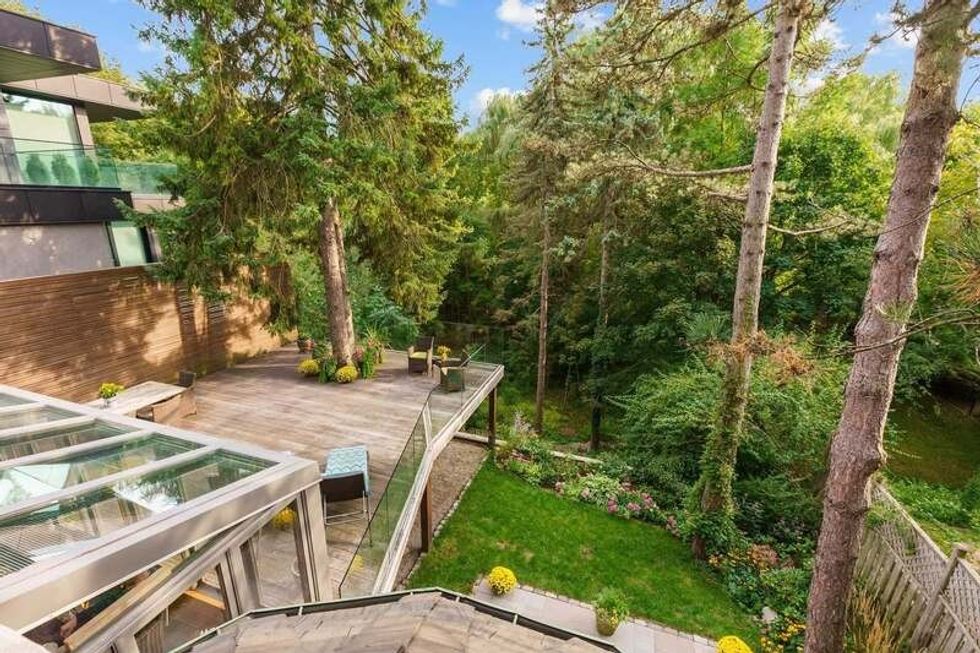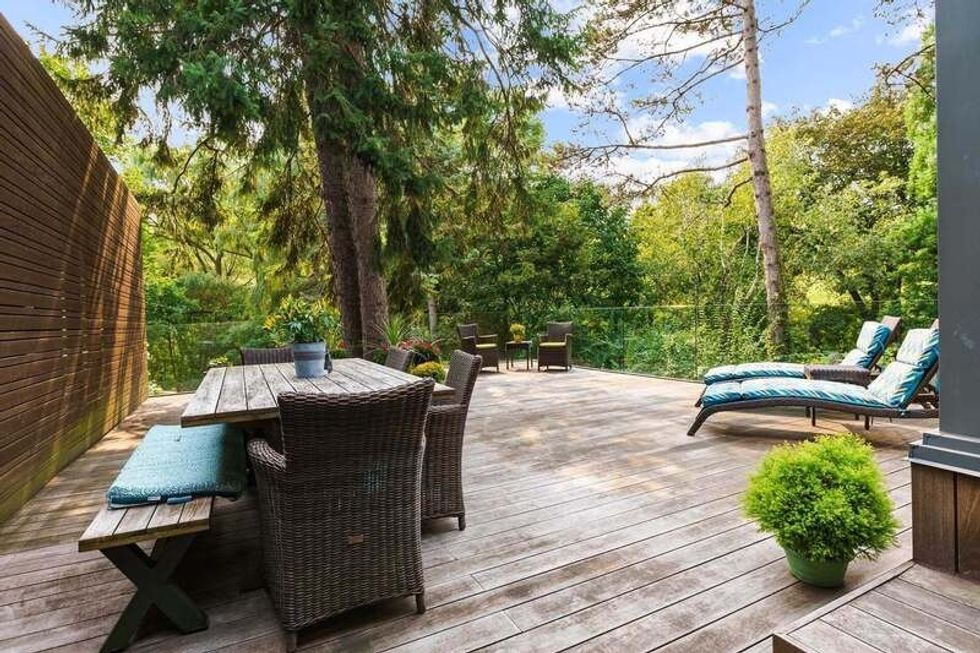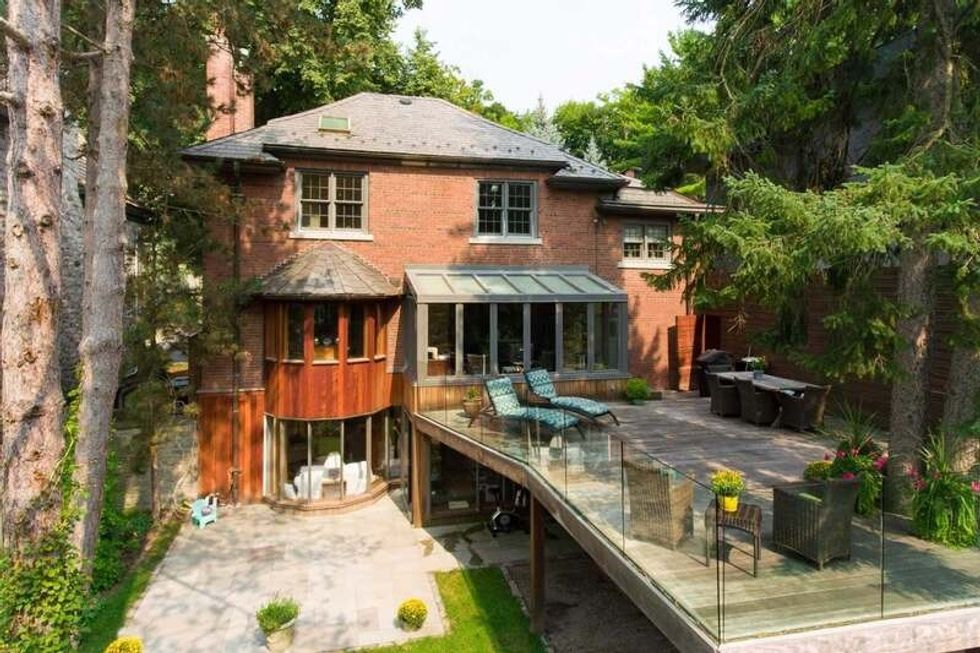 BACK YARD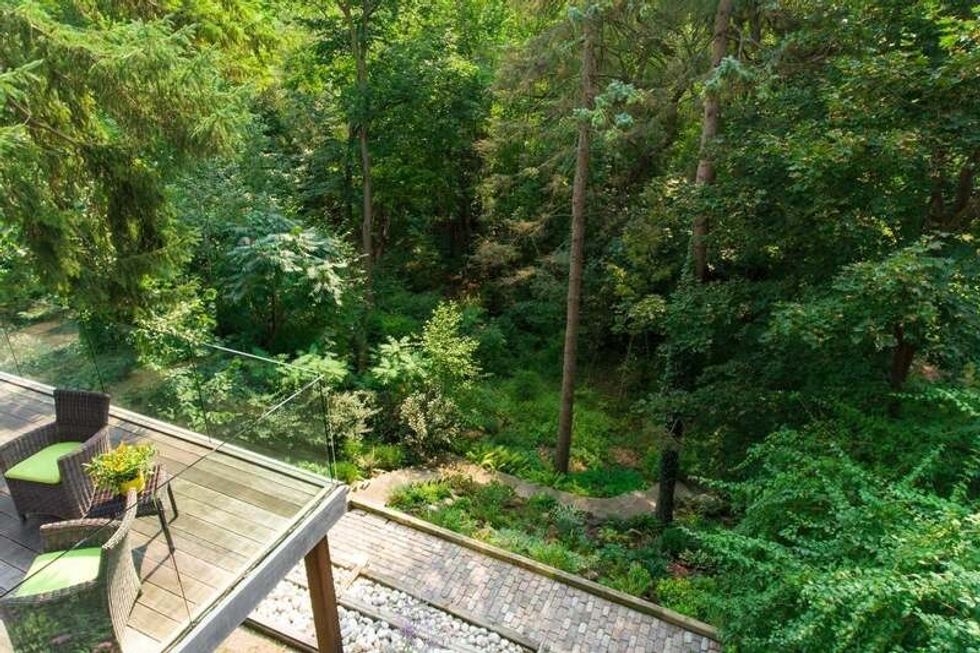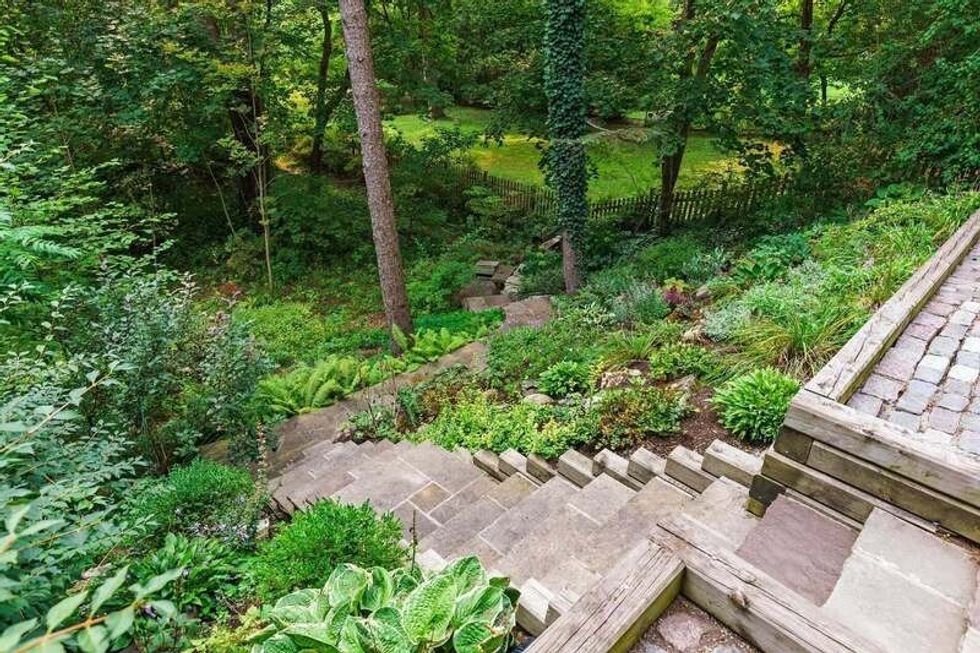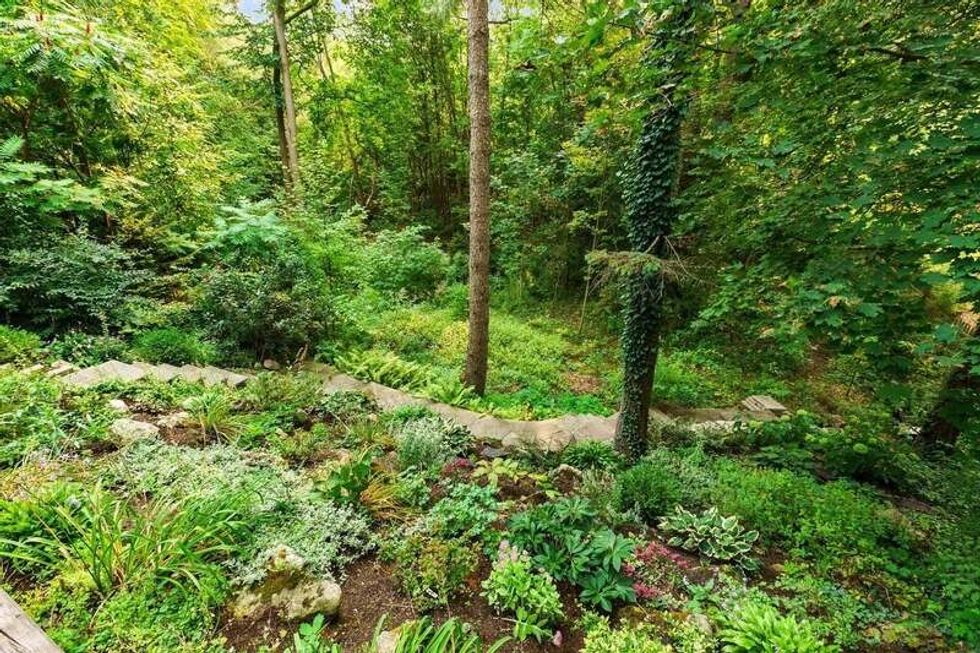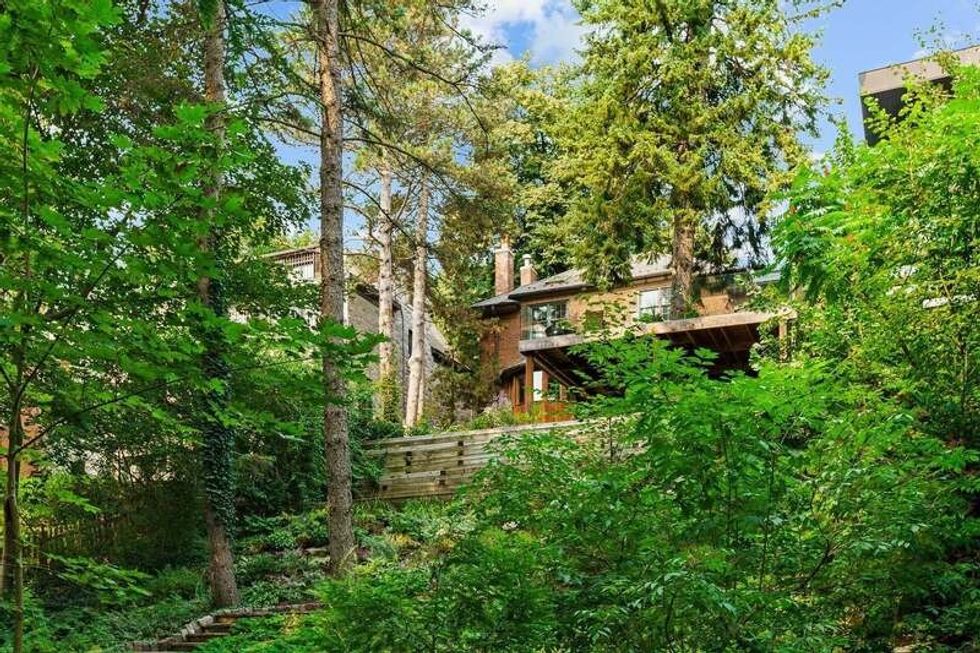 Listed Luxe