Even the most mundane moments can be majestic, if you approach them with the right mindset... And it's even easier to feel the magic of everyday life when your environment overflows with enchantment.
---
For whomever is lucky enough to snatch up 609656 12th Sideroad, newly-listed in The Blue Mountains (will it be you?), the weekly routine is about to get a major makeover.
Private, discrete, and offering optimal solitude, the 104-acre estate provides the perfect backdrop to enjoy the simple things -- like a work-from-home afternoon -- and the most extravagant, like a long-awaited and celebratory reconnection with friends and family.
Surrounded by miles of lush greenery and, in the distance, views of Georgian Bay, the plot of land this abode rests on is unlike any other.
READ: A Sea of Green: This Bloor West Penthouse's Views are Ultra Lush
This stunning, 6,000-sq. ft. home boasts rich, heated wood floors, which add to the already ultra-cozy atmosphere flowing inside. Soaring windows offer unmatched views of (what is at this time of year) an incredible collage of coloured leaves, while the blue waters of Georgian Bay crash against the horizon.
Our daydreams are already bringing forth images of what these views will be like come winter and, to be frank, we're speechless.
The incredible sights surely won't be savoured alone -- friends and family will be overjoyed to visit, and your luxurious chef's kitchen will make entertaining them a breeze. Post-meal in the formal dining room, the living room will invite the entire crowd to gather around the floor-to-ceiling stone fireplace.
Specs:
When it comes time to retire, each of the home's 5 beds and 6 baths provides a private and luxurious place to unwind. The primary suite, located on the ground floor, is elegant and spa-like, while each of the additional bedrooms on the second storey are large and complete with swoon-worthy views.
---
Our Favourite Thing
You know the adage: "Location, location, location." And, we're sorry for being cliché, but that's exactly what we're swooning over when it comes to this property. Of course, the home itself is captivating, so we'd argue it's where the abode stands that brings the listing from "gorgeous" to "once-in-a-lifetime" status. Surrounded by greenery and providing a remote feel, but still close enough to Collingwood's amenities -- and even Toronto -- for when those activity cravings hit? Sign us up to live here forever, please and thank you.
---
Just 120 km from Toronto, and waiting just north of Collingwood's horseback riding, golf, and ski offerings, this property's location can't be beat.
If you're ready to infuse your lifestyle with French country manor vibes in one of Ontario's most picturesque places, don't hesitate to make a move on this stunning estate.
WELCOME TO 609656 12TH SIDEROAD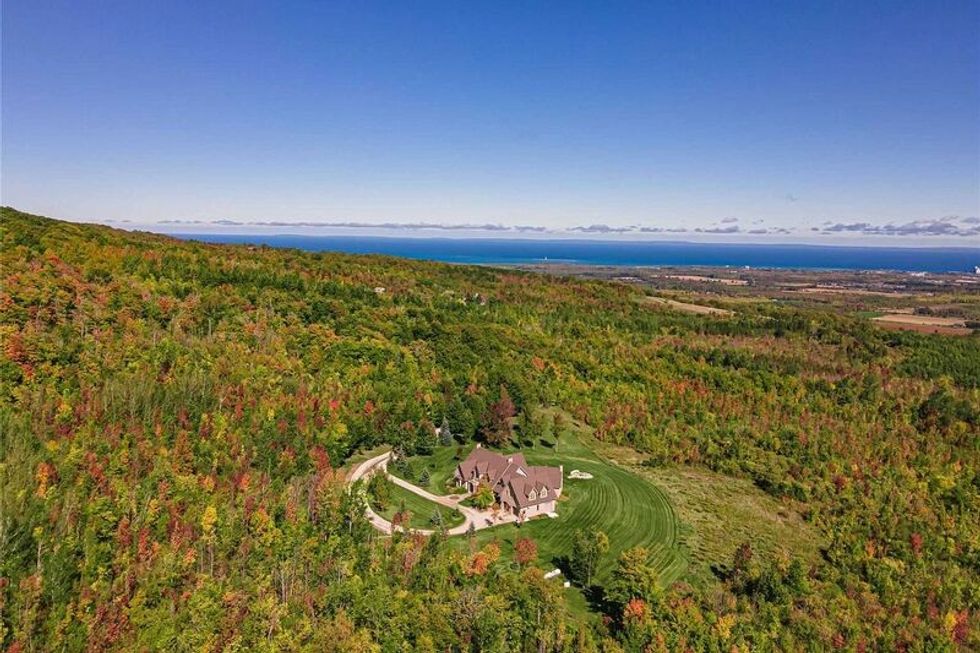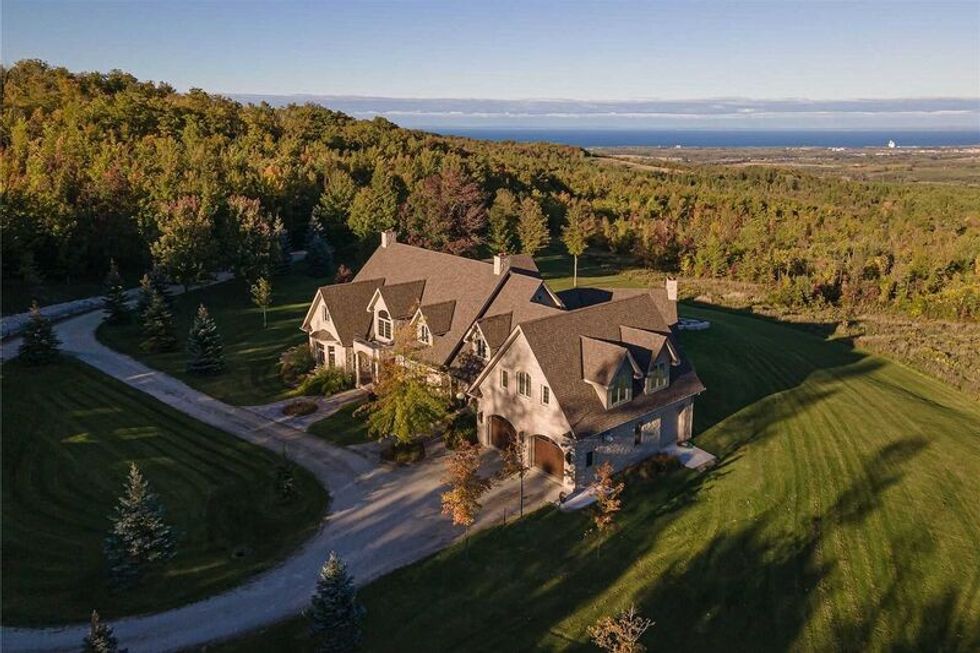 LIVING ROOM AND LOUNGE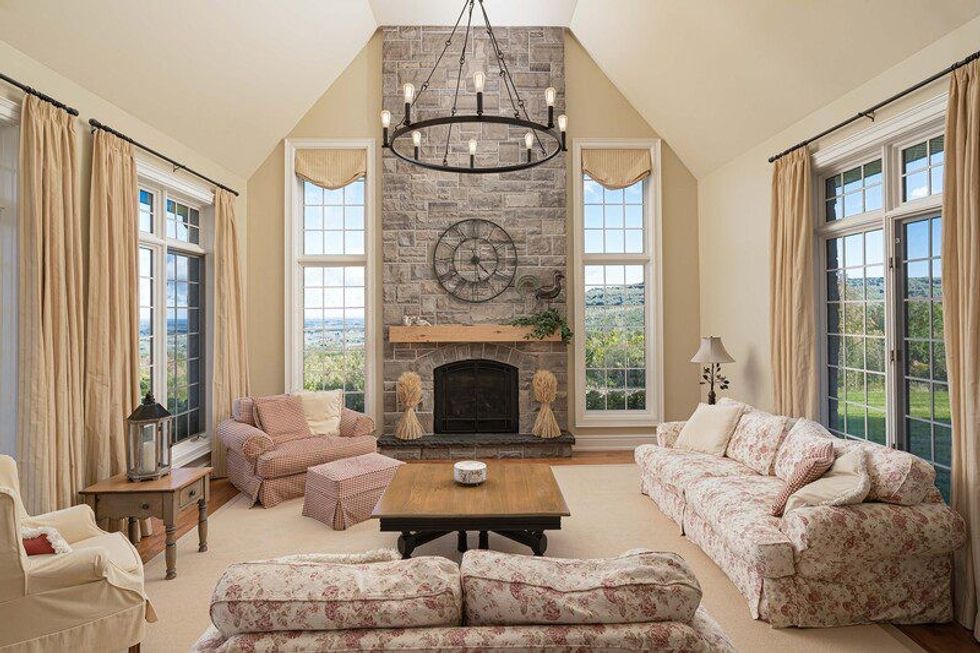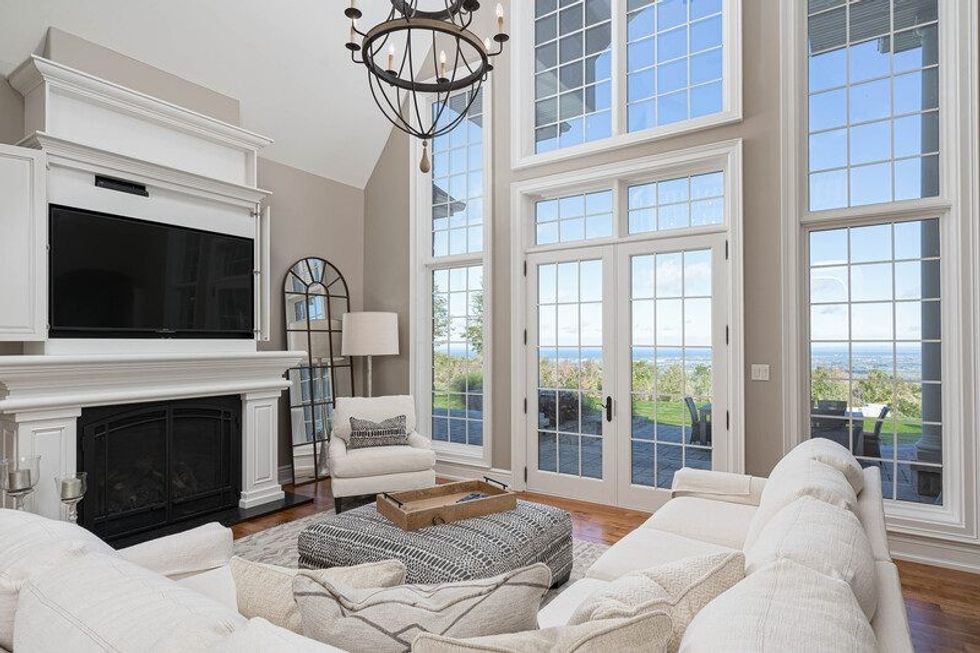 KITCHEN AND DINING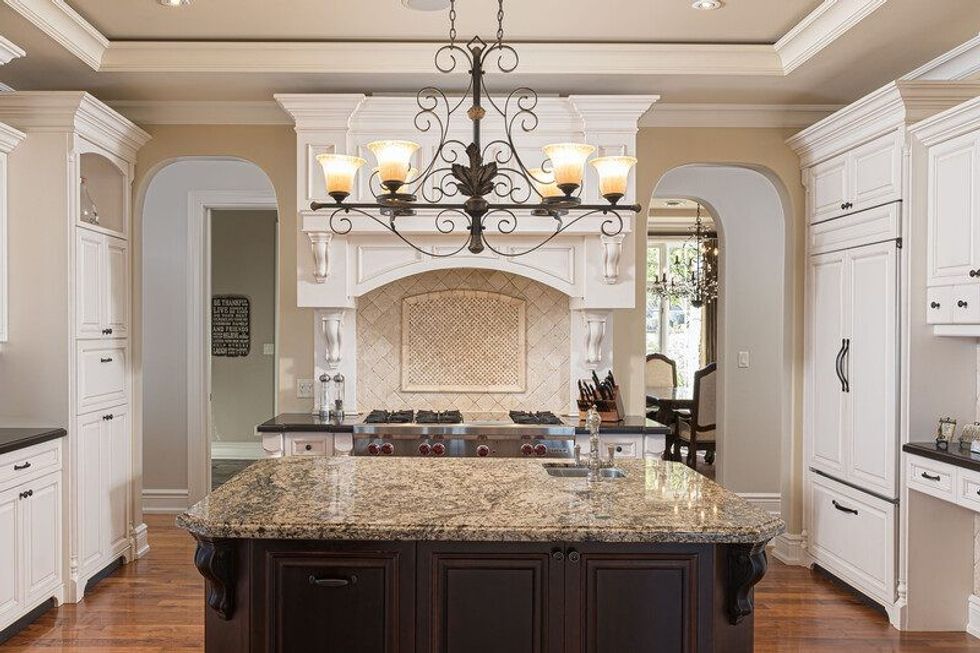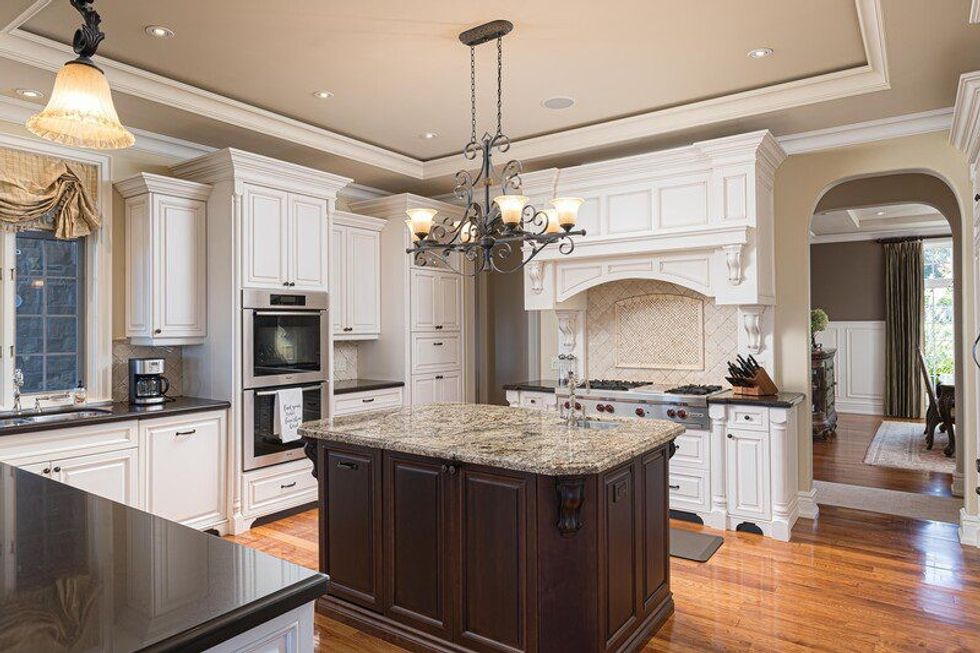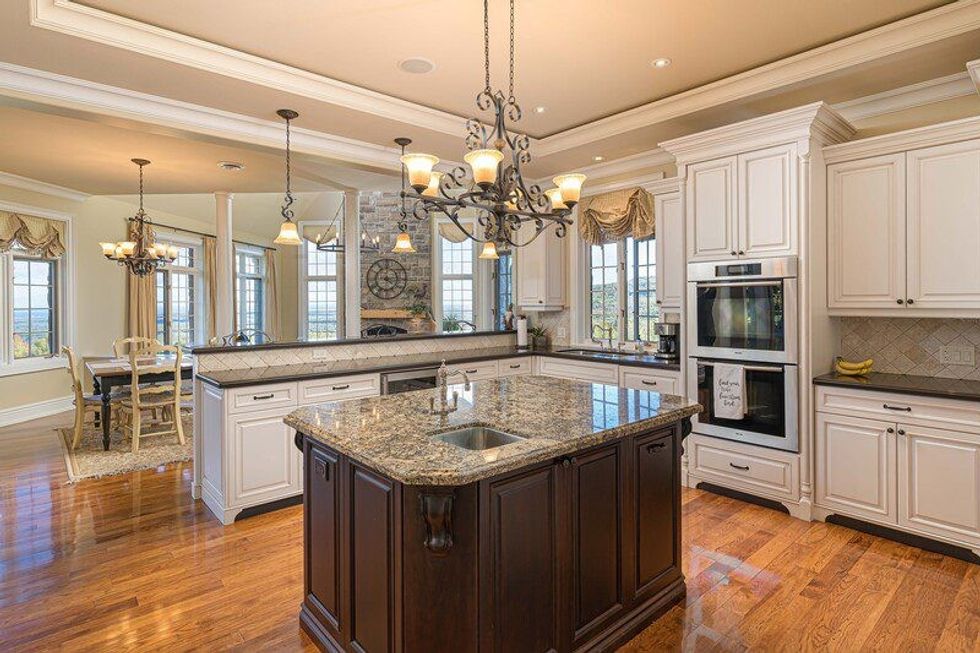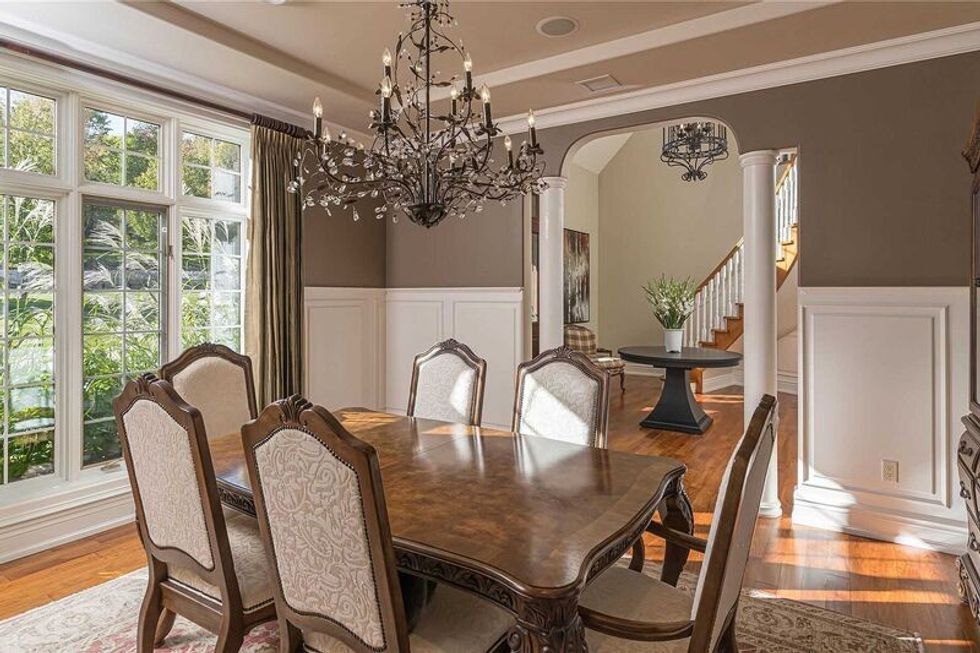 OFFICE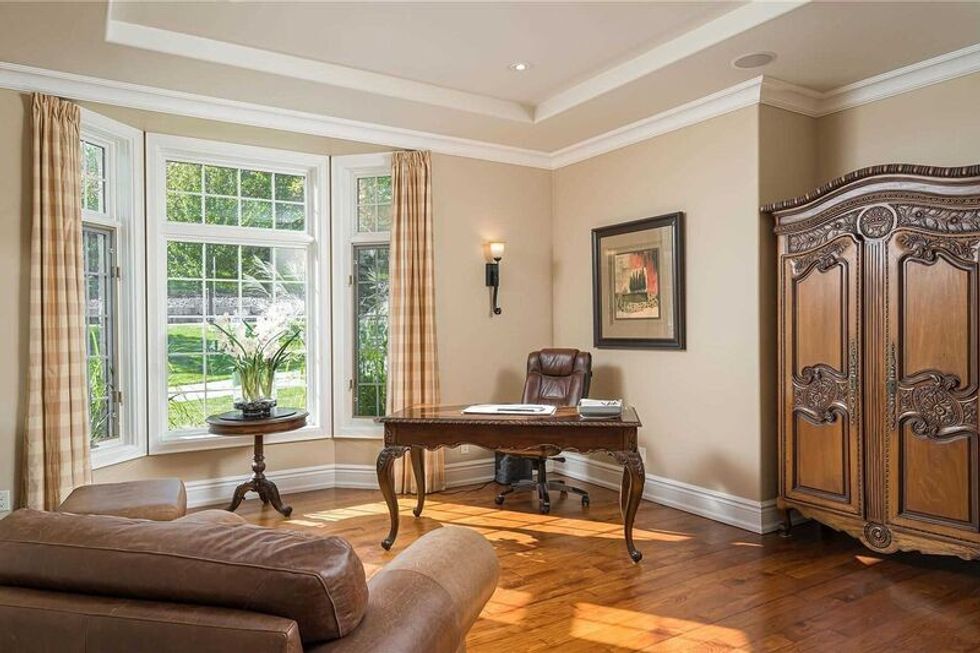 BEDS AND BATHS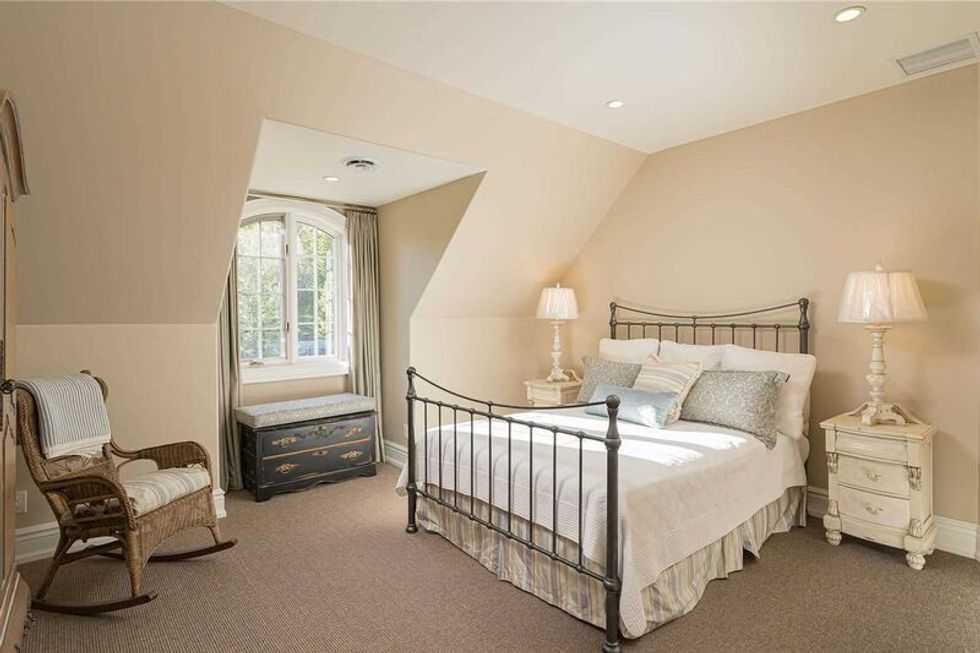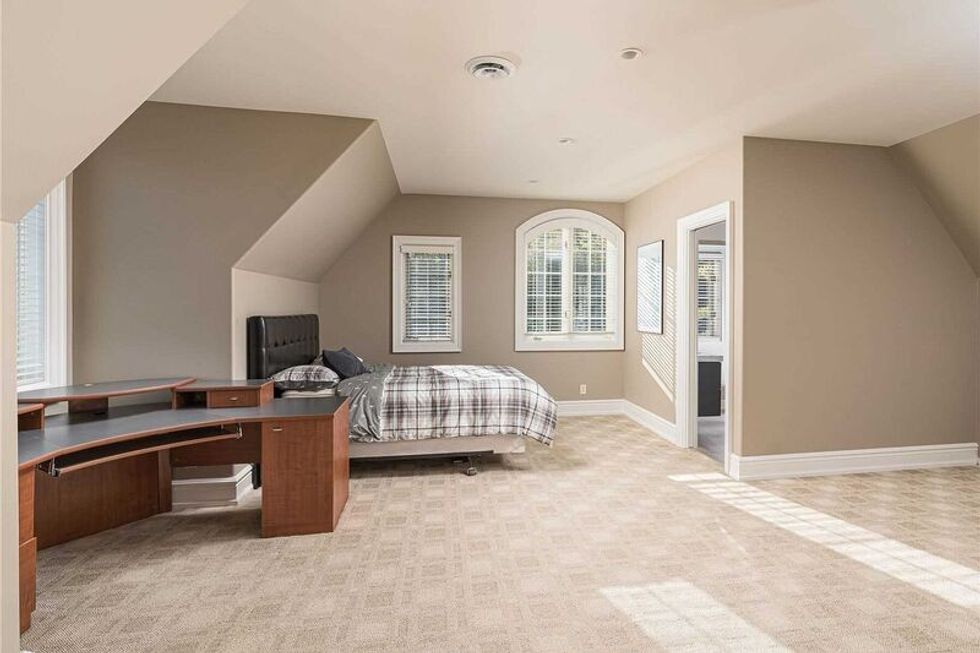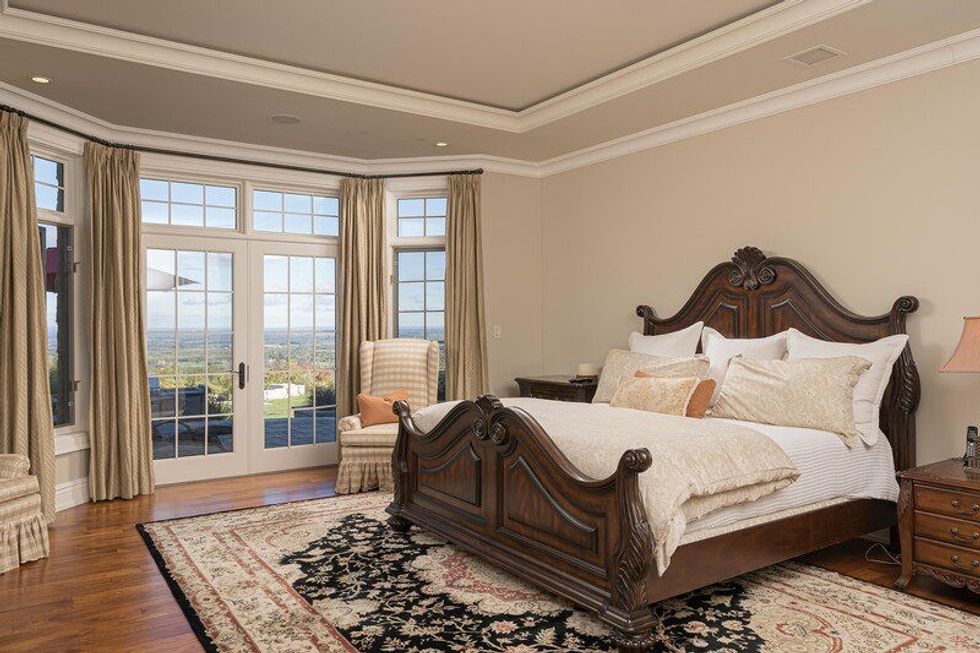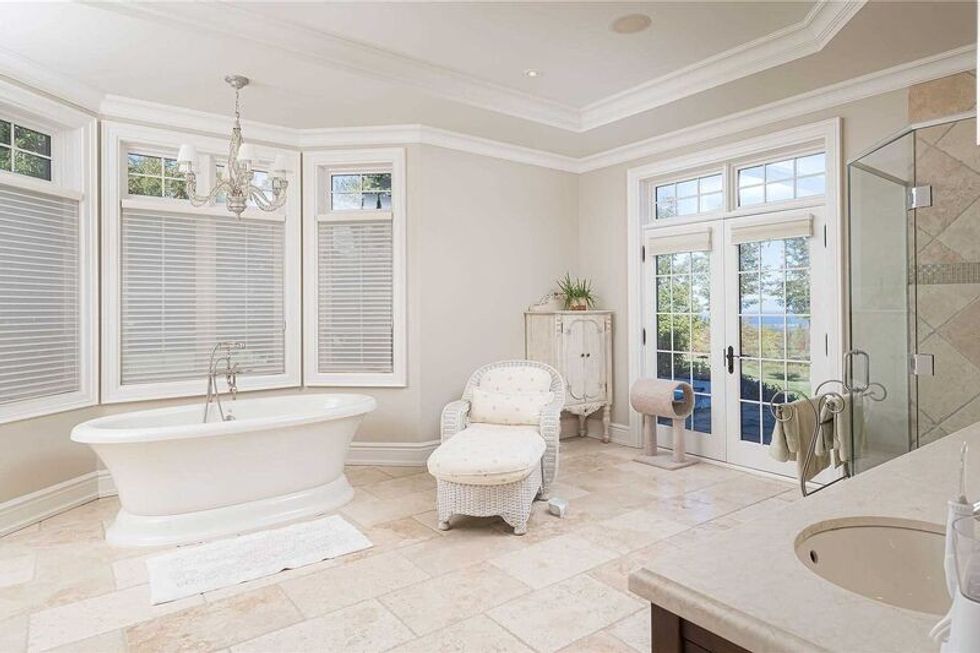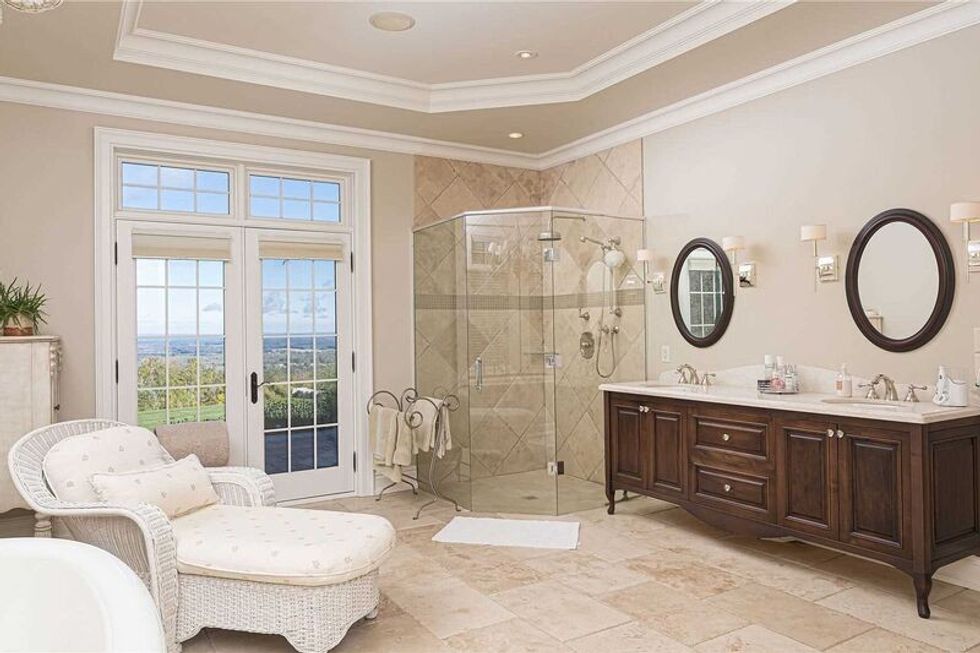 HOME GYM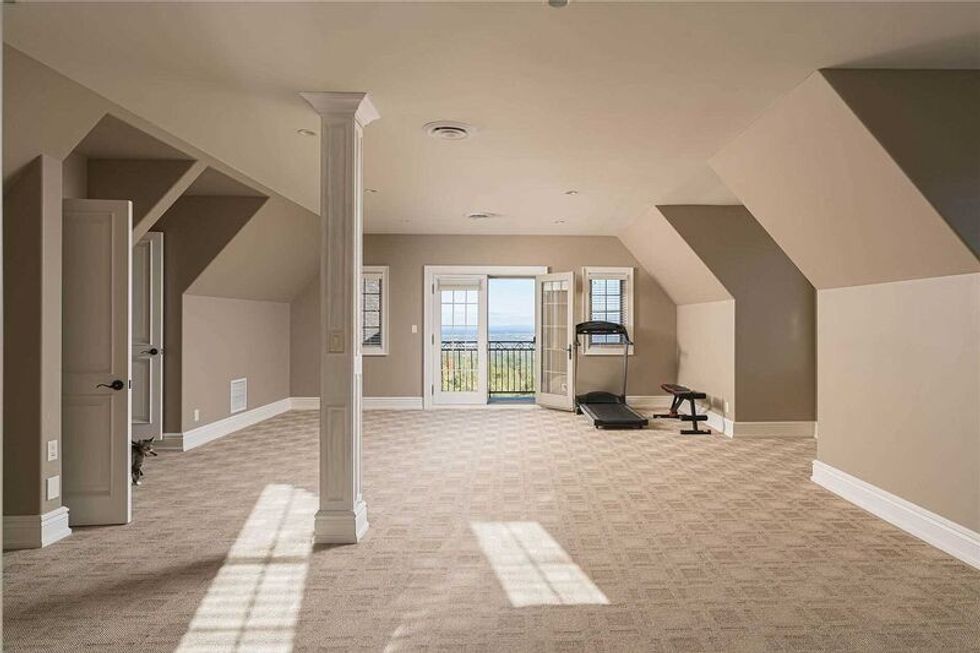 OUTDOOR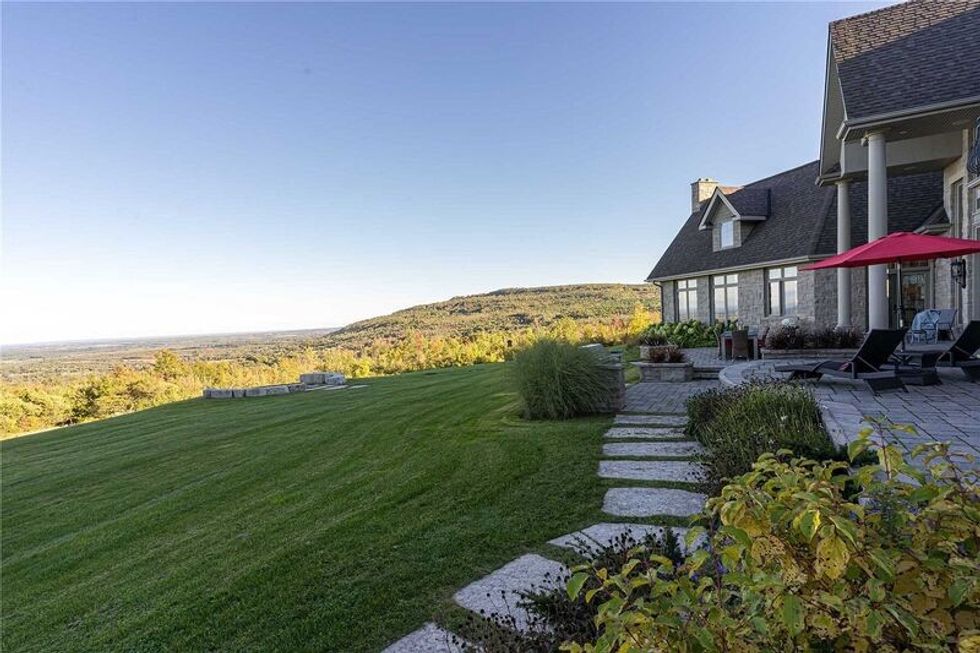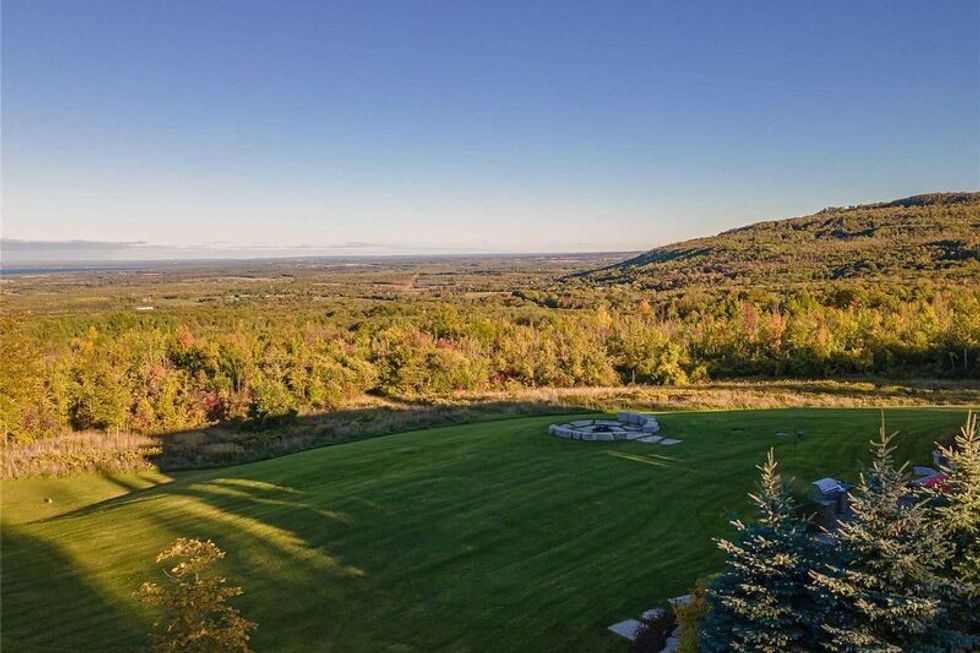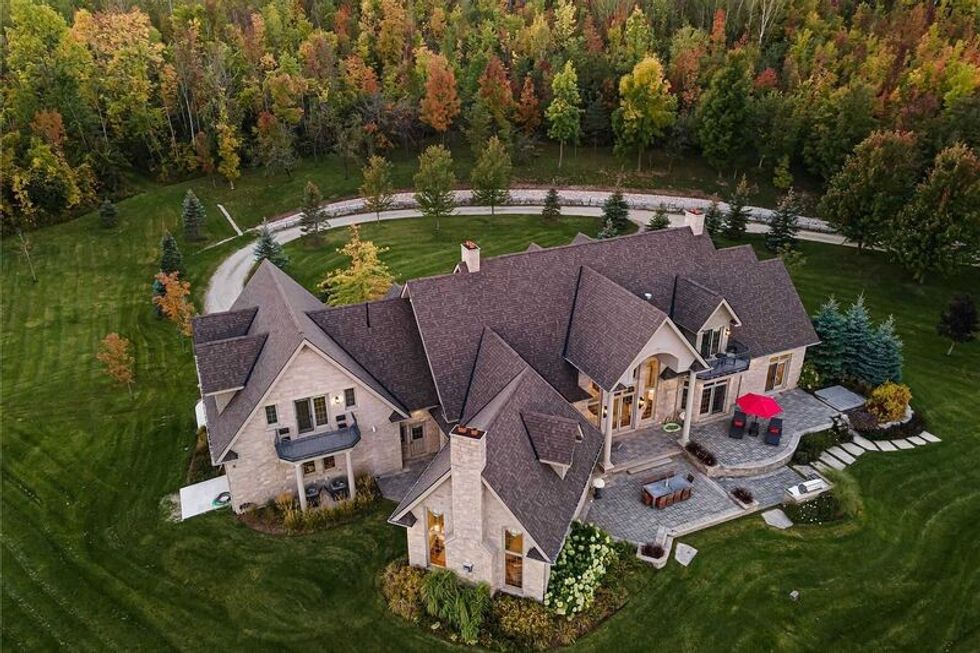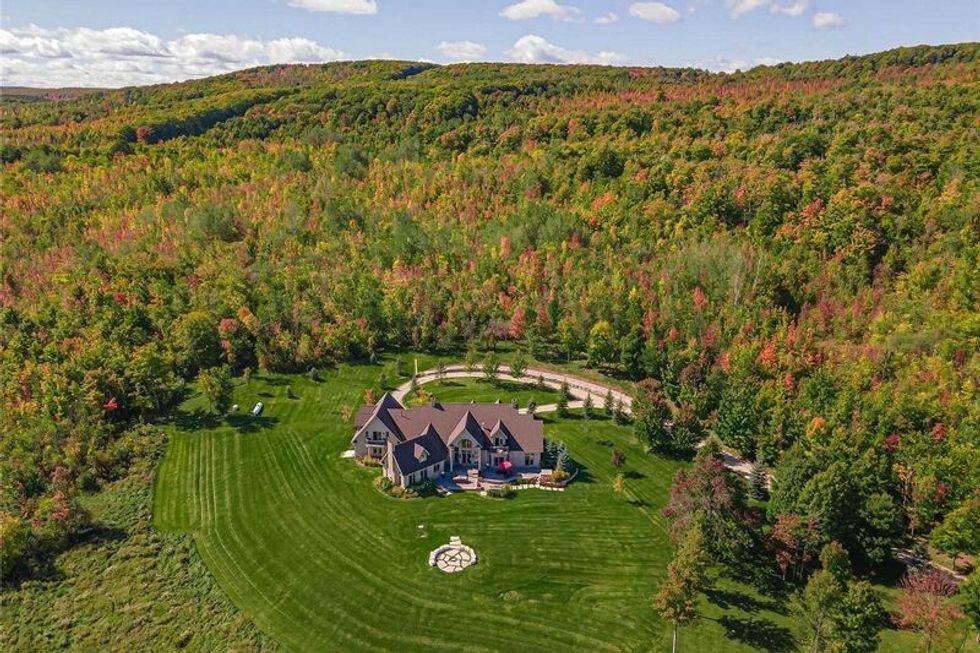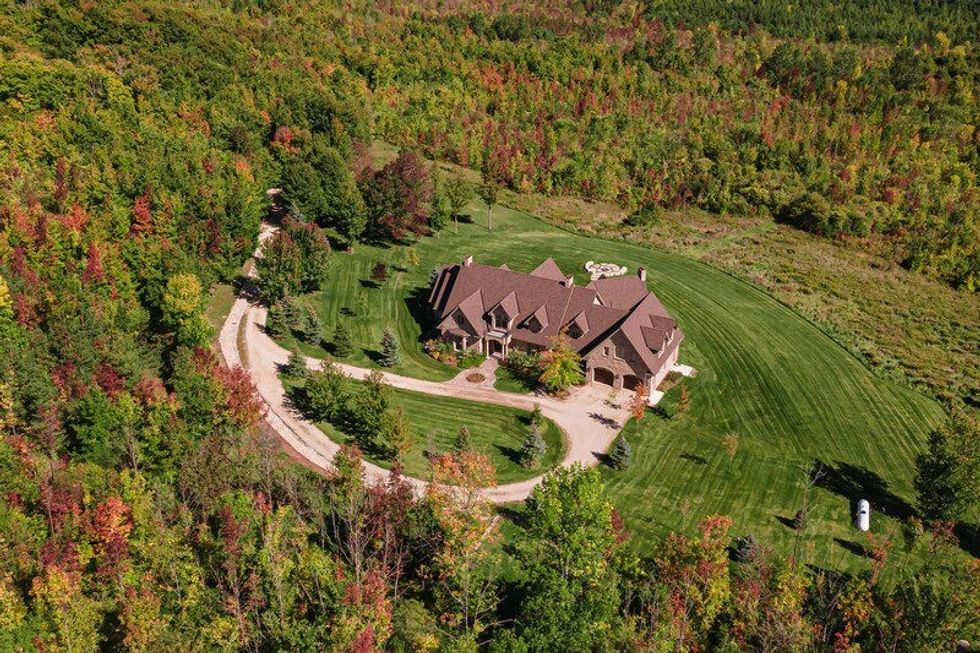 ---
This article was produced in partnership with STOREYS Custom Studio.
Listed Country