Some people may live for the hustle and bustle of the city, but at the end of the day, stepping off the busy streets and into a calm space is all anyone really craves. That's why an upcoming Yorkville development aims to give Torontonians a home sanctuary in the middle of the city. 
55C Bloor-Yorkville Residences is a modern 48-storey building in the heart of Toronto's most fashionable neighbourhood. It's being developed by MOD, the company that brought acclaimed projects like Massey Tower, Waterworks and Five St. Joseph to life. 
---
"Other developers may do a beautiful building, but we make unique buildings," MOD founder and CEO Gary Switzer told Storeys. "And it's not just the heritage component. The architecture of the towers and our suite design has always been exceptional. At MOD, we've embraced the idea that if you're building a smaller suite, there has to be even more attention paid to design, to the built-ins and to storage."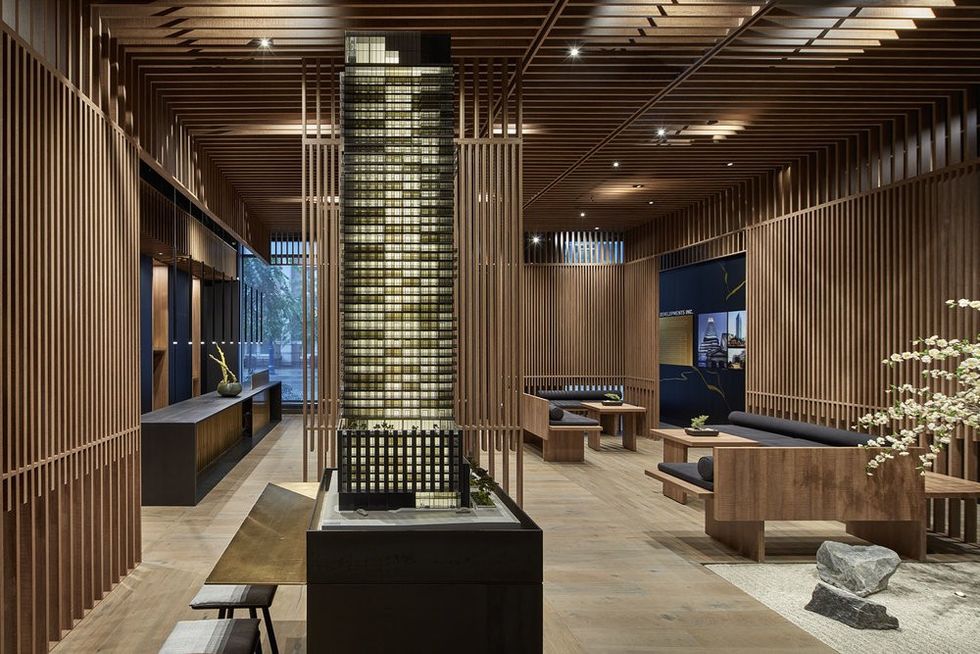 All renderings courtesy of MOD Developments.
MOD envisioned a "minimalist luxury" aesthetic from the beginning, Switzer said, and partnered with interior design firm Cecconi Simone to make it a reality. The two companies have worked together before, so there was "a comfort level there."
"I hate when there's a disconnect between the exterior and the interior. But with 55C architectsAlliance and Cecconi Simone, it was a very compatible mix – everyone was on the same page," Switzer said. "We wanted a suite design that would get the most out of a smaller space, and we knew the team would deliver."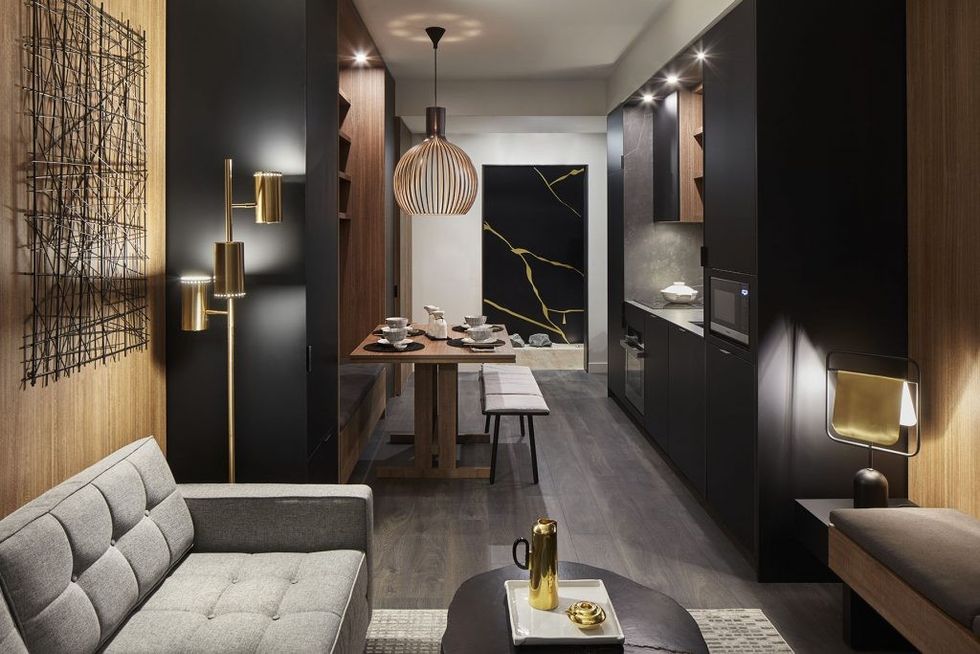 55C's luxury living space is unique in that it's subtly infused with nature at every turn. With its earthy tones, natural textures, and soft lighting, the high-end residence truly creates a unique haven from big city life. 
"We wanted it to feel like home… in a five-star hotel," the founder explained. "We didn't want it to be flashy or over the top; instead, the focus is on wood and stone and warm and luxurious fabrics."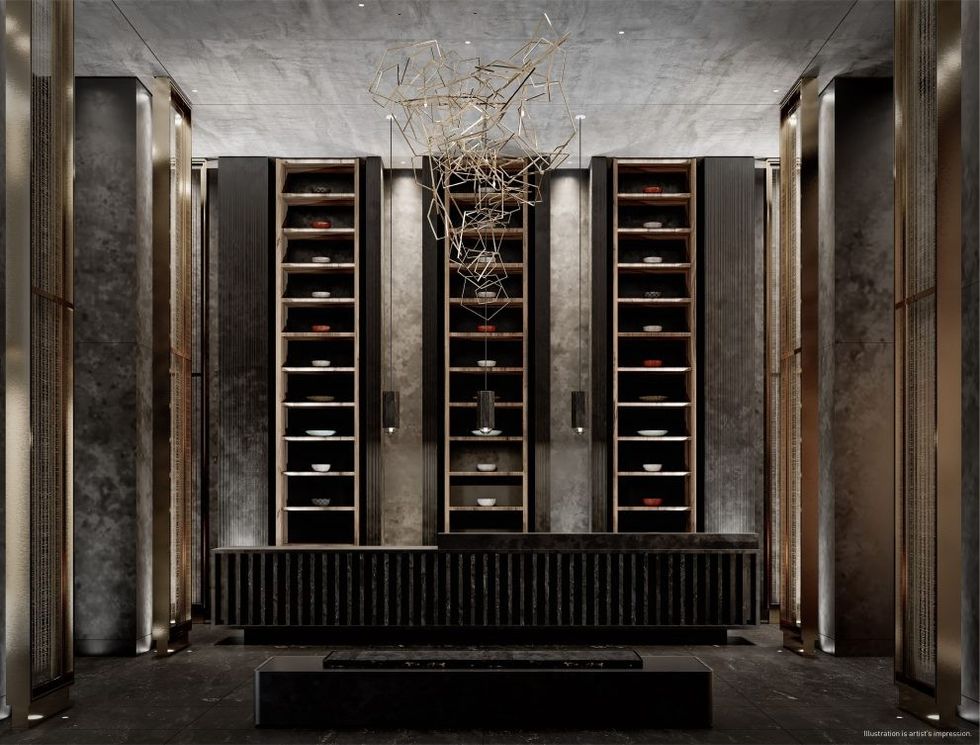 The words "timeless" and "tranquillity" come to mind whenever interior designer Anna Simone thinks of the space. The founding partner of Cecconi Simone told Storeys that there's a "constant thread" that ties all the spaces of the building together so that there isn't a disconnect as you "slowly release all the tension of the day." 
"The intention was always for it to be calming," Simone said. That's why the residence uses very soft, natural materials that are "indicative of nature" in order to breathe life into the space, she explained. 
The lobby, for instance, was intended to have soft lighting in order to mimic the sun. "We never tried to bring the eye to the light source," Simone said. "You never know where the sun is, right? But you know that it creates this wonderful ray of light. That's exactly what we tried to do in the lobby area."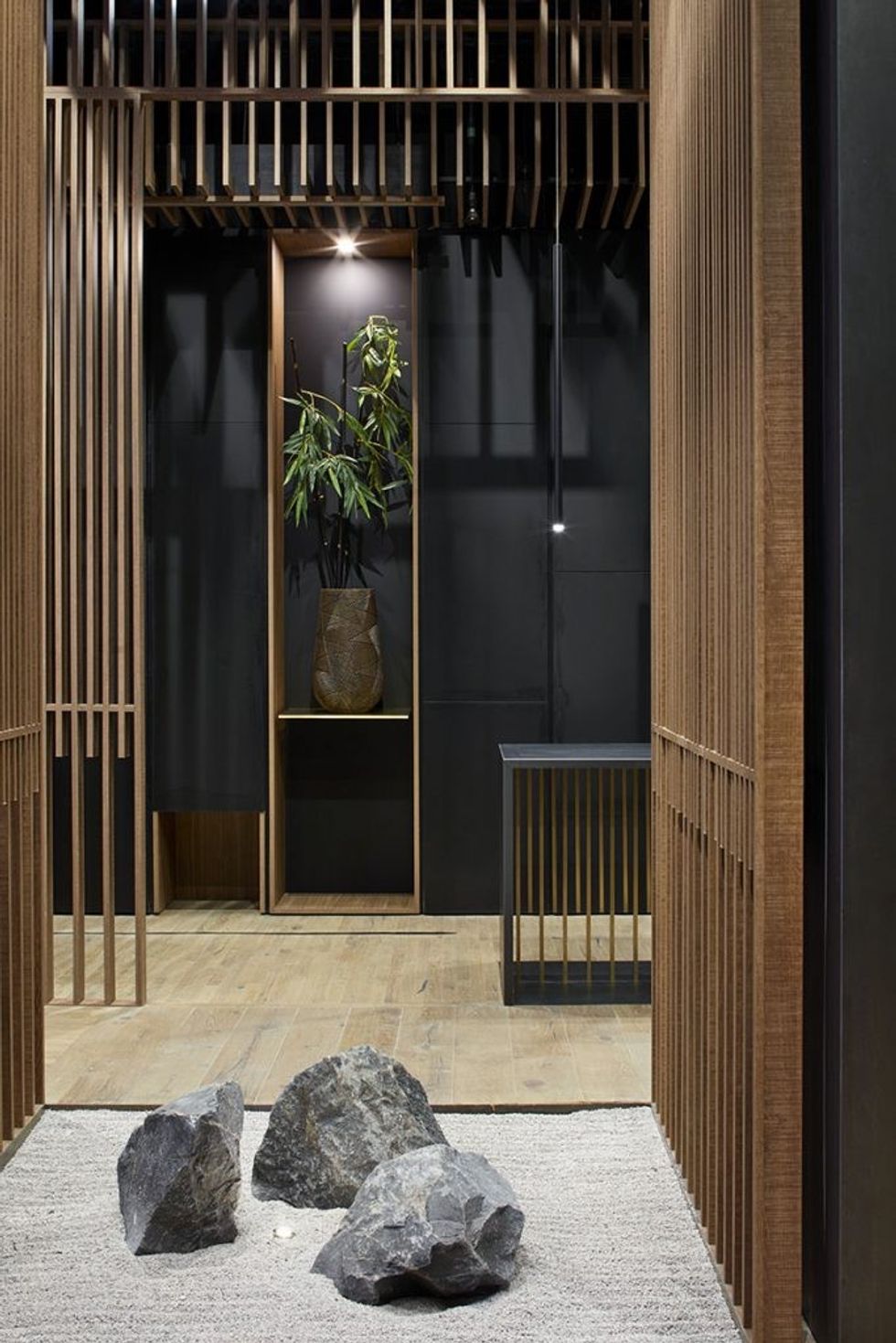 MOD wanted the space to have Asian influence that could be created using specific materials, Switzer said. To achieve this, Simone drew inspiration from her travels to Japan. 
"It didn't matter whether I was in a retail store or whether I was in a museum or a club or a hotel. [The spaces in Japan] seemed to always bring you back to oneself," she said.
"There was always an introduction of you connecting back to nature, and we tried to do that everywhere possible within [55C]," Simone added. "You'll see in our common areas, there's always a zen garden and it really is purposely done so that nature, whether directly or indirectly, is a part of whatever you're experiencing."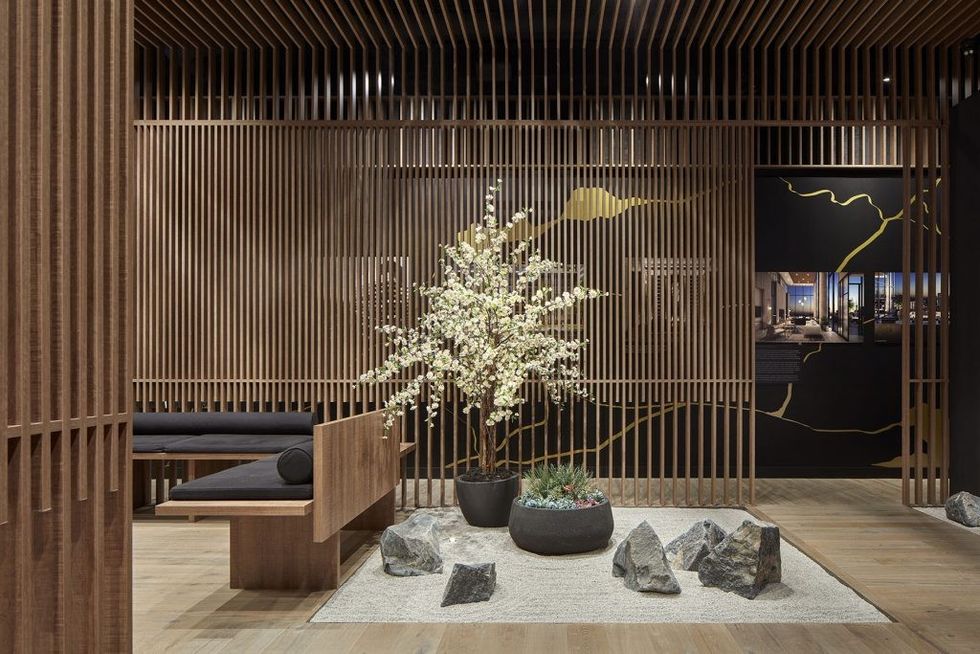 The feeling of calmness and tranquillity are certainly felt throughout the entire residence, but especially in the suites themselves. With its multi-functional design and contemporary fixtures, the luxury units ooze simplicity and sophistication. 
"These suites are very unique because of the built-in millwork element," Simone said. "We've been trying to bring that level of workmanship and quality to the market and this is where this project will more than likely lead the next generation of condos, in my opinion."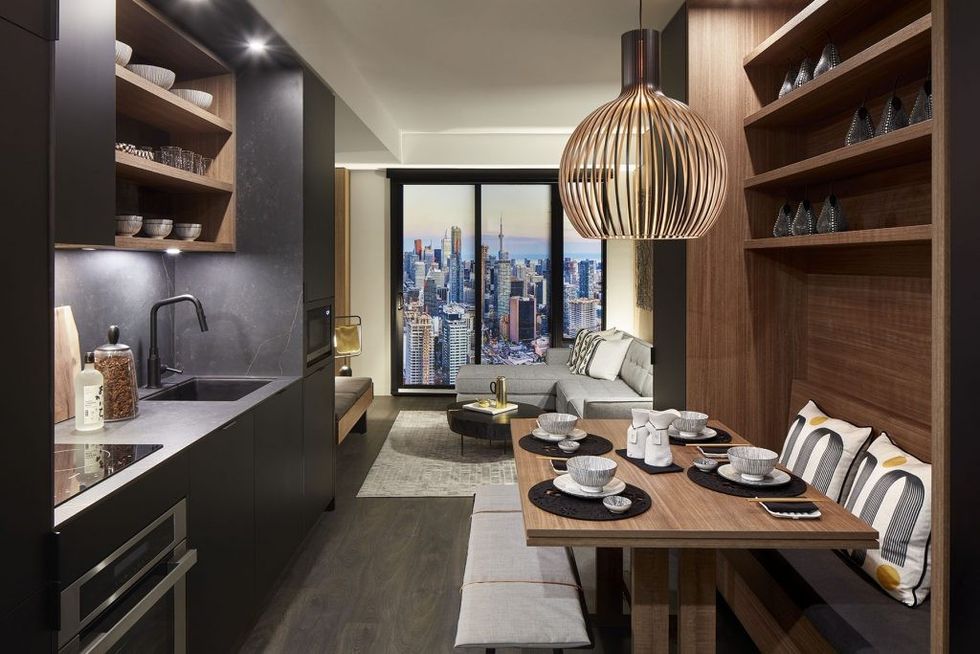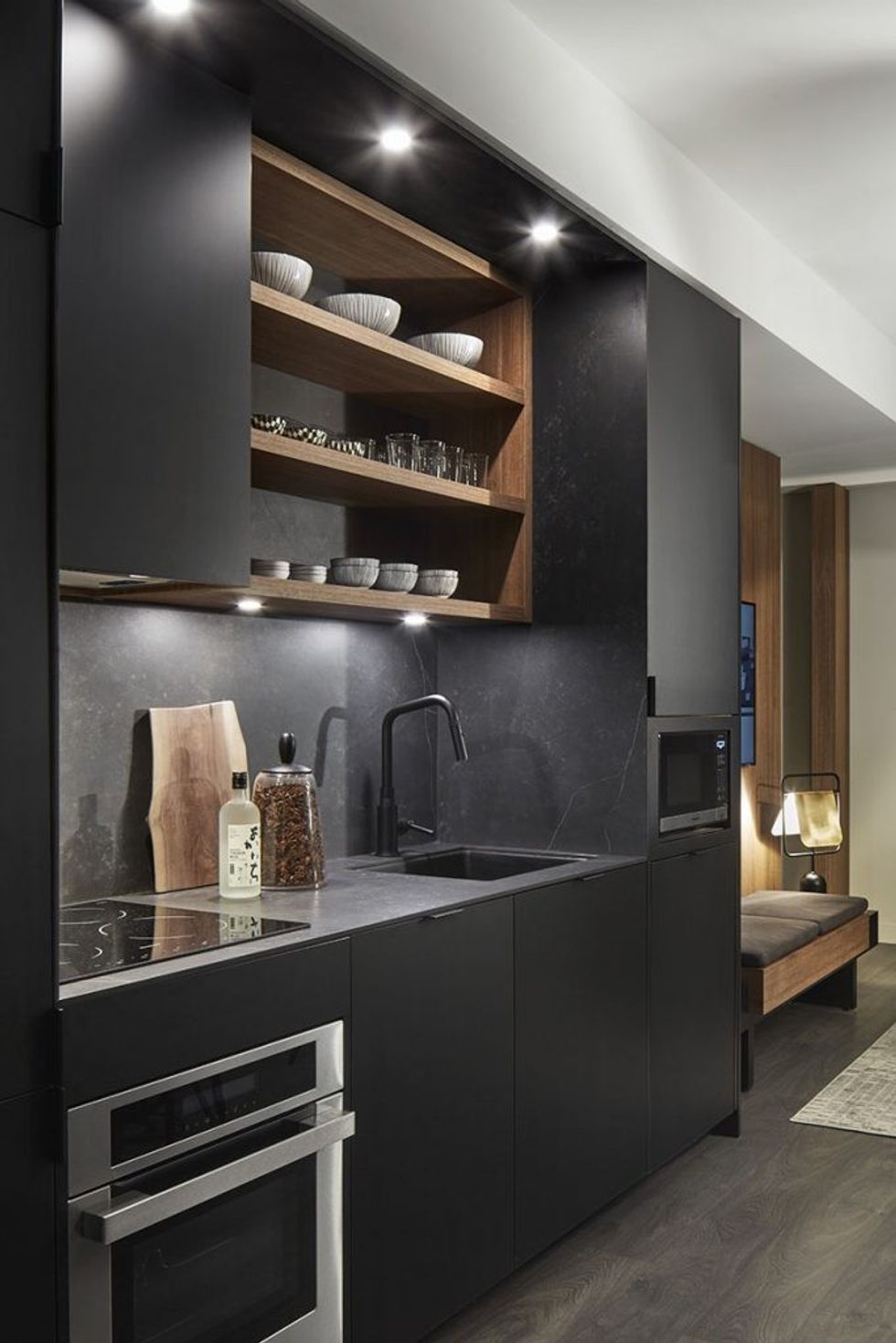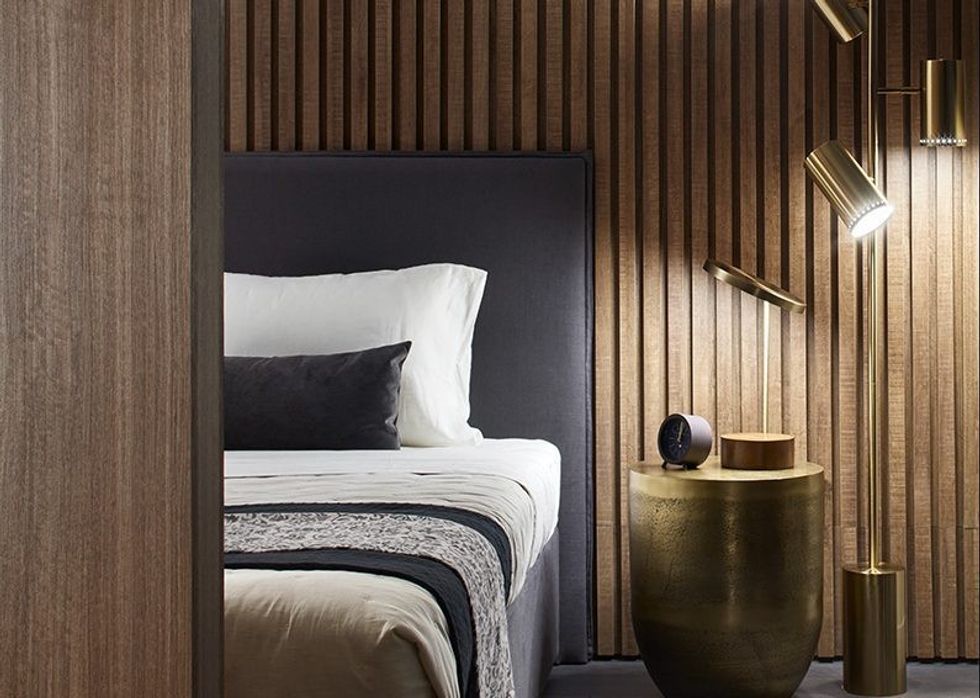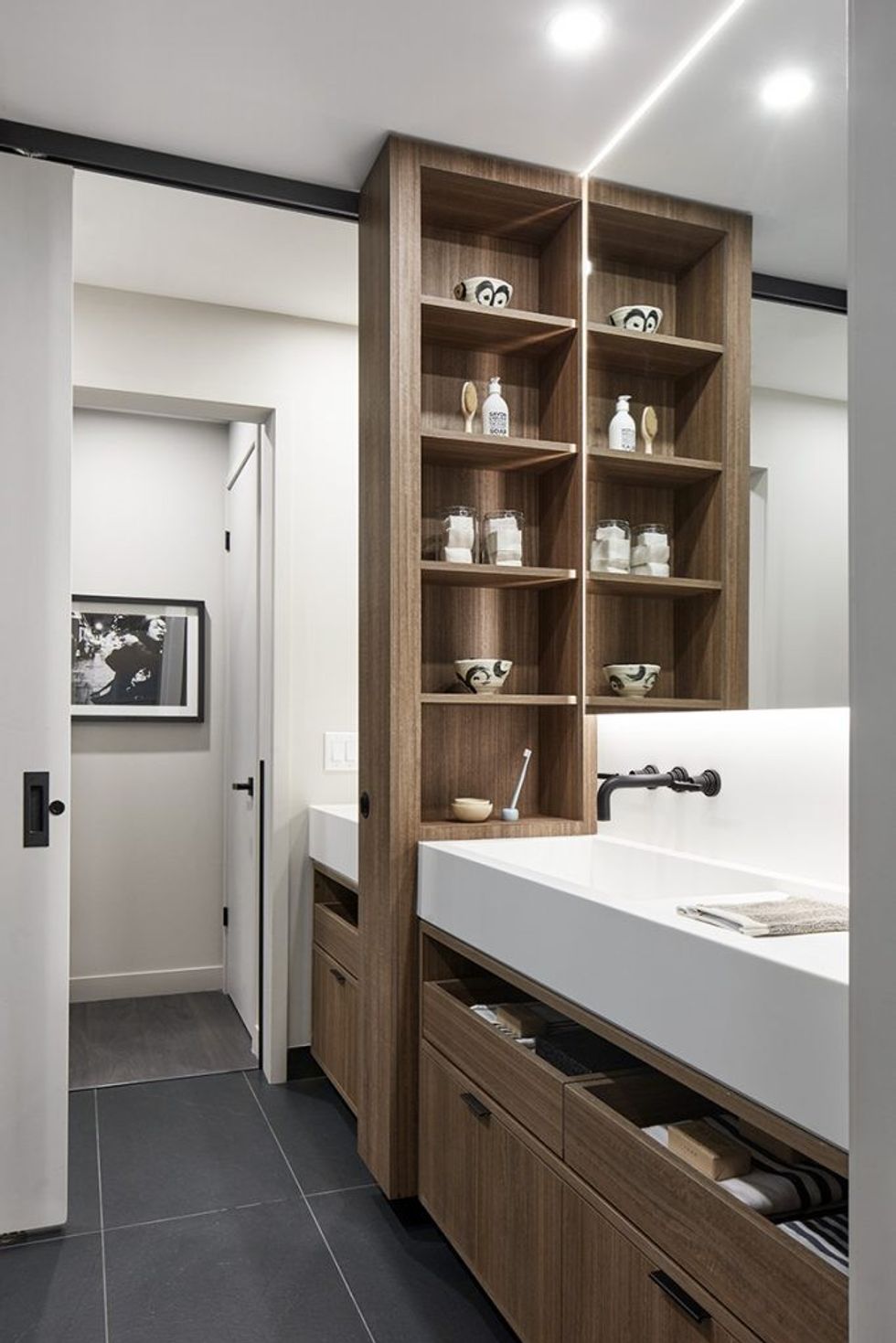 Your home should be your sanctuary, and that's exactly what 55C is. The Bloor-Yorkville Residences offers an upscale retreat from the city thanks to its chic, cosmopolitan interiors filled with natural elements. If you're looking for a luxurious place to call home, there's no doubt that this is it. 
Suites for 55C Bloor-Yorkville Residences are on sale now, starting from the $500,000s. Visit here to learn more. 

Community