Real Estate News
Listed: Modern Bridle Path Masterpiece Hits the Market for $6.67 Million
Adorned with a moody, black and brick facade, this mid-century modern home in one of Toronto's most elite neighbourhoods exudes an allure unlike no other.
The 2-storey detached home, which sits on a quiet tree-lined street on 5 Suncrest Drive in the Bridle Path neighbourhood, recently hit the market with a $6.67 million dollar price tag. And from the photos alone, it's safe to say that this home won't be available for long.
"This home offers an unmatched opportunity to own one of the city's most impressive mid-century modern properties with outstanding period details and beautifully appointed rooms," reads the listing.
This modern masterpiece brings a stunning design, unique touches, and ample living space, that leaves it bursting with character.
READ: Listed: One of the Annex's First-Built Homes Hits the Market
As you approach the home, a large double door opens into the foyer that unfolds into more than 5,000 square feet of exposed brick walls, sleek floors, modern furniture, and luxe accents that create a clean and artful design.
Once inside, an art-filled hallway opens up to the sprawling open-planned ground level where you'll discover the kitchen, laundry, dining room, living room, sitting room, exercise room, and a massive glass wall that completely opens and brightens the space while offering residents a front-row view to the immaculately landscaped backyard beyond.
A staircase leads you to the top floor where you'll find the master suite and additional bedrooms, along with an office and a sitting area that overlooks the ground floor beneath. Sprawling glass-paned balconies run along the rear of the upper level of the home and look out over the pristine backyard below.
The kitchen is definitely a statement room in the house with double ovens, a spacious island and breakfast bar, stainless steel finishes, and plenty of storage. But, the unique touches keep on coming in the form of a 250-bottle wine cellar, a fully equipped bar, a steam shower, a wood-burning fireplace, and a massive in-ground pool.
With close proximity to St. Andrew Windfields, Leaside, and Mount Pleasant East, the home's location offers access to schools, restaurants, grocery stores, and local shopping.
Specs:
Bedrooms: 5
Bathrooms: 4
Size: Over 5,000-square-feet
Type: Detached
Lot size: 104.99 x 119.07 feet
Taxes:

$20,501 per year

Price: $6,675,000
Scroll through the property photos below, but only if you're prepared to be captivated by this home's charm.
EXTERIOR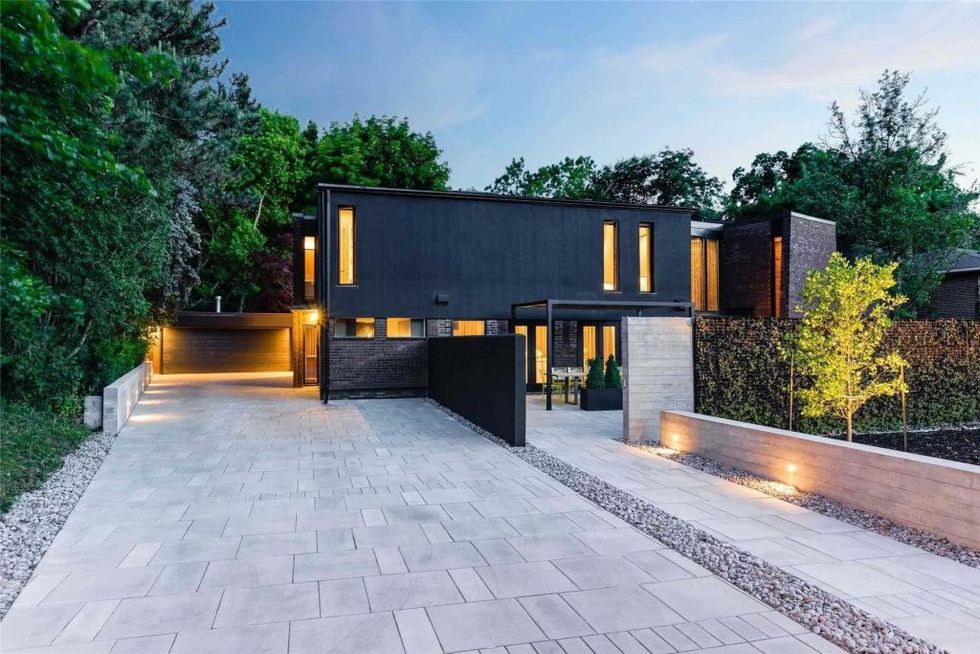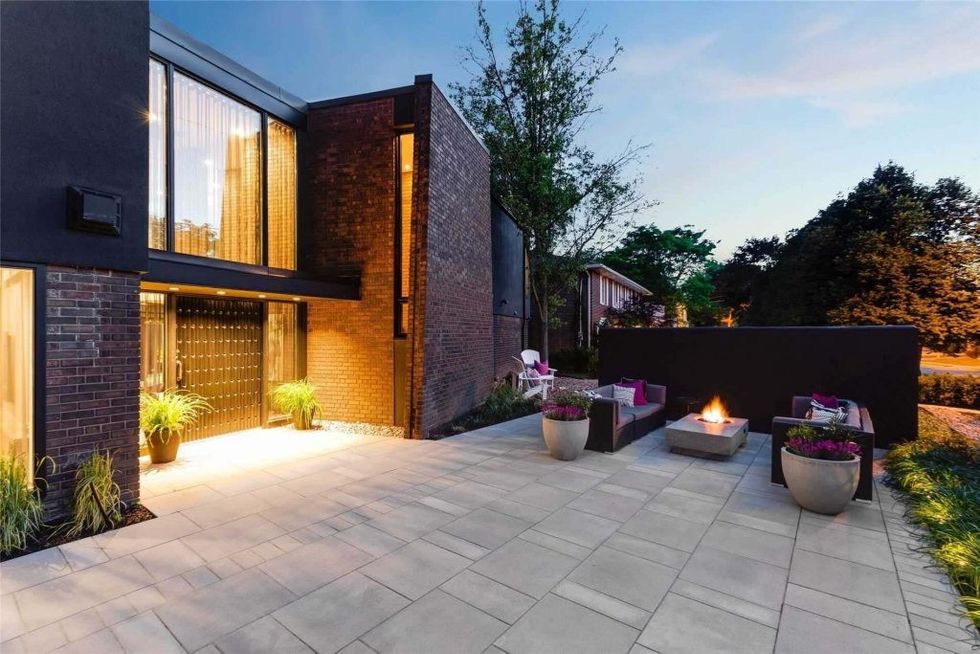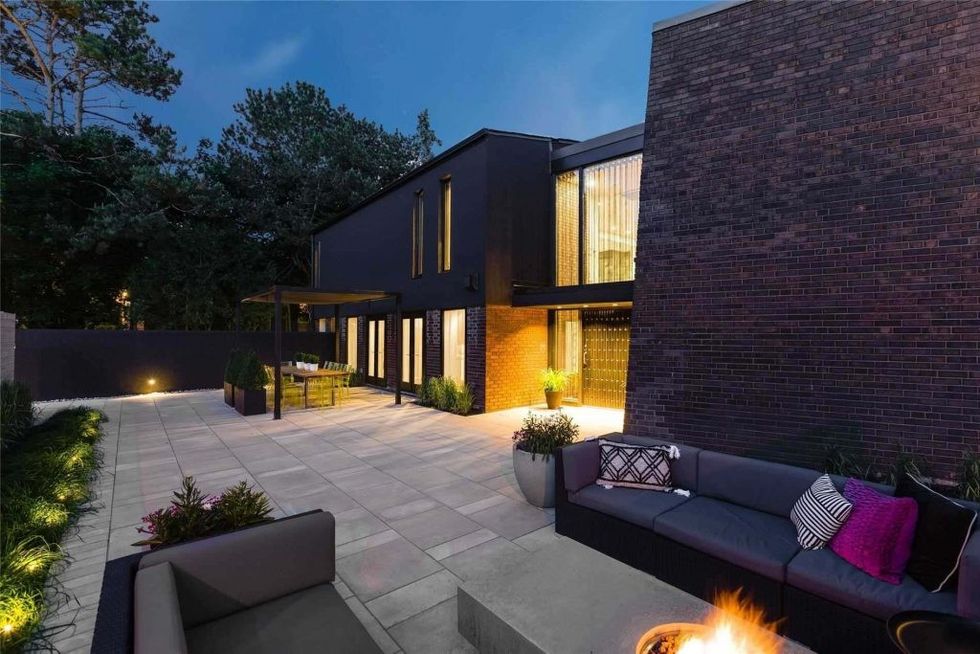 INTERIOR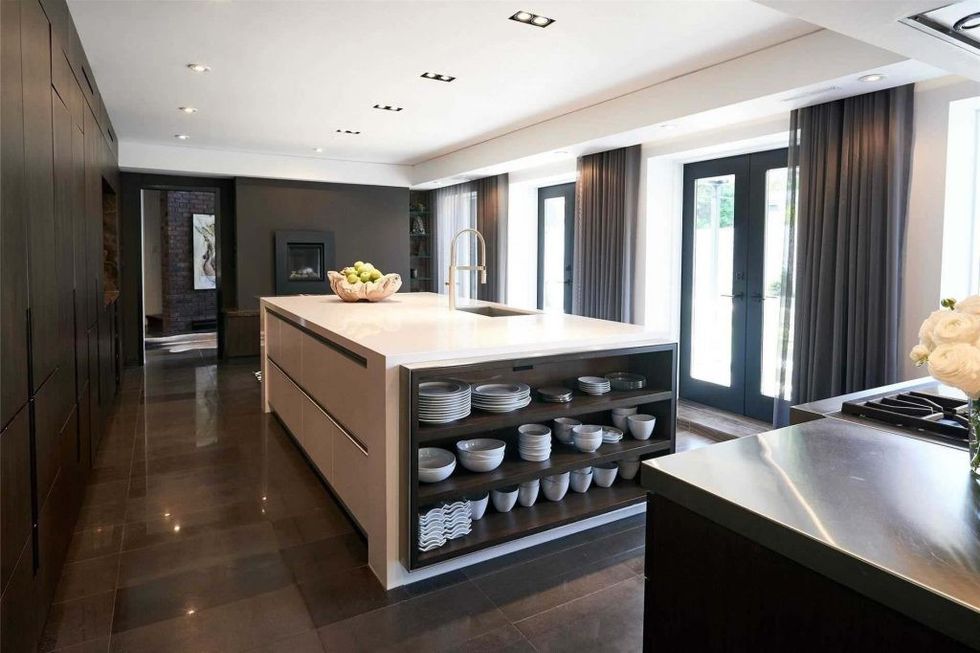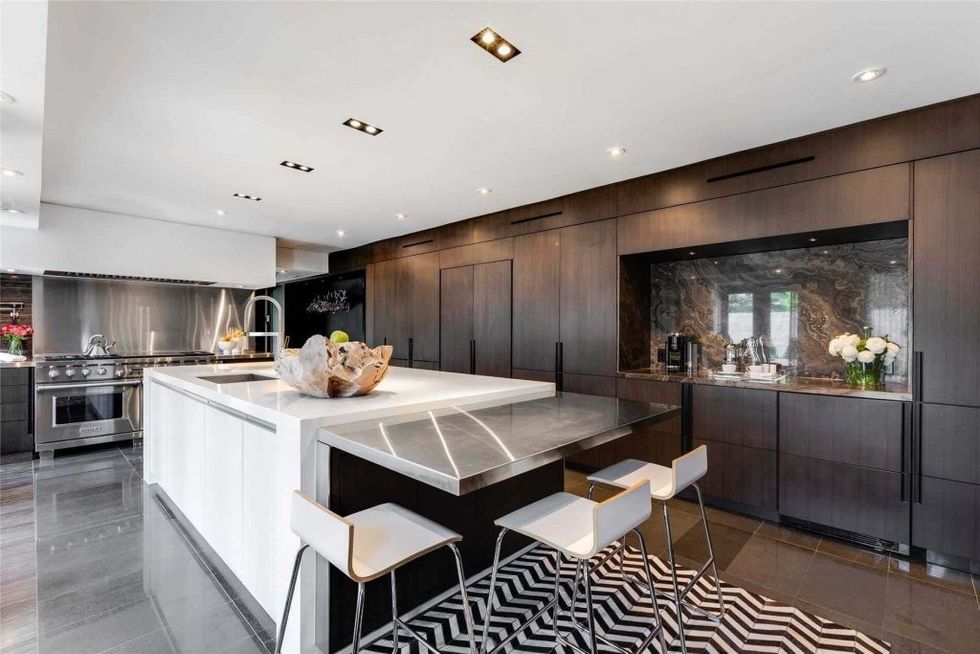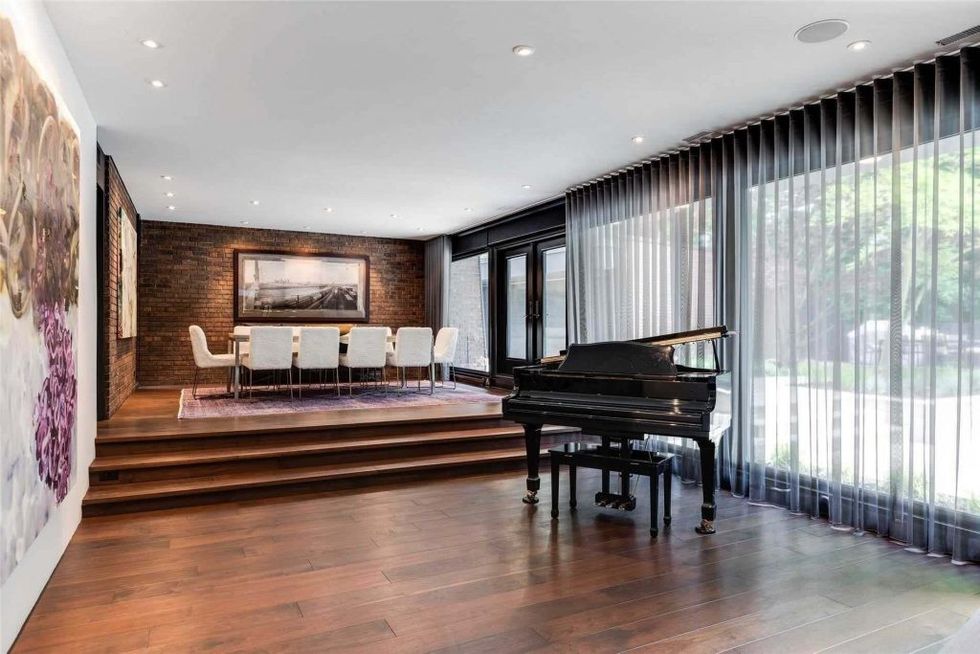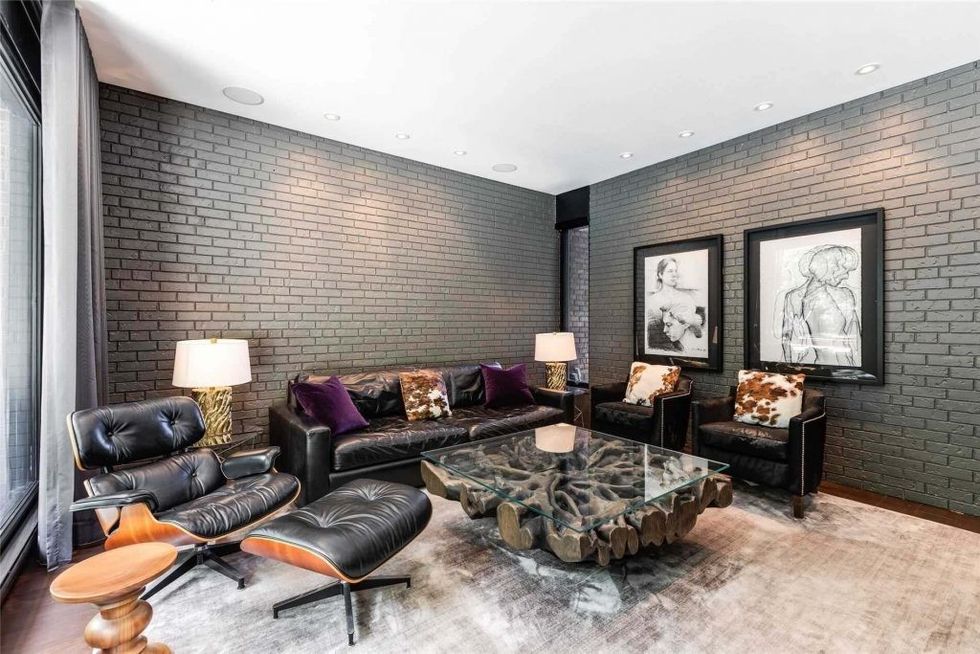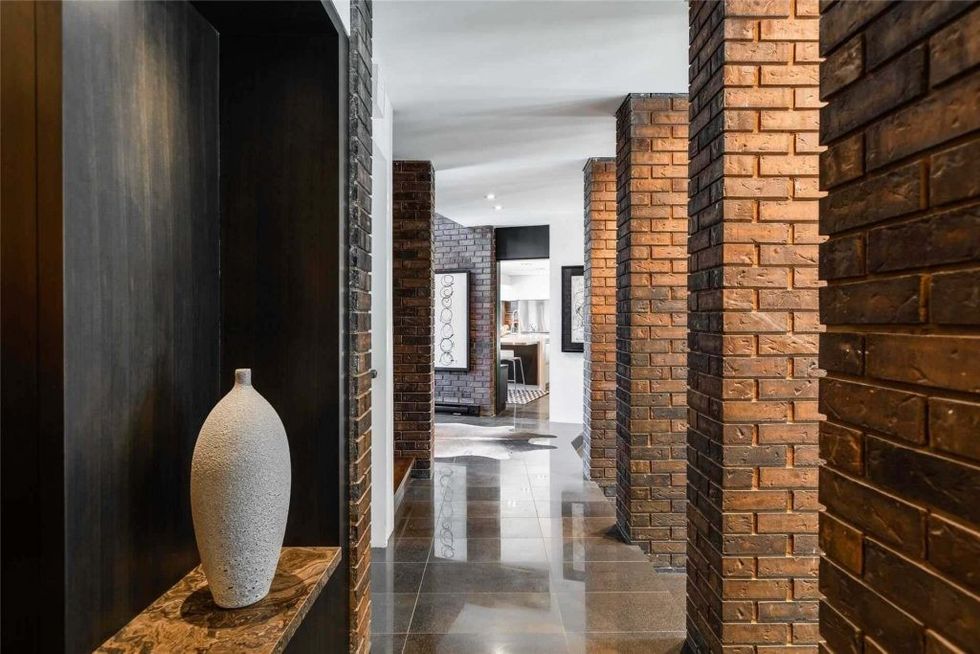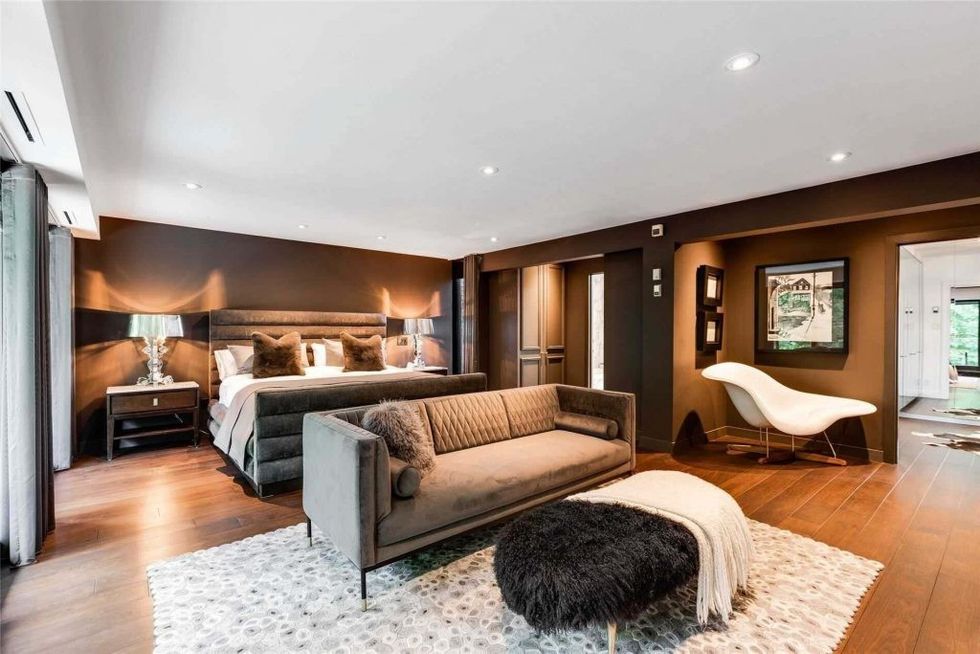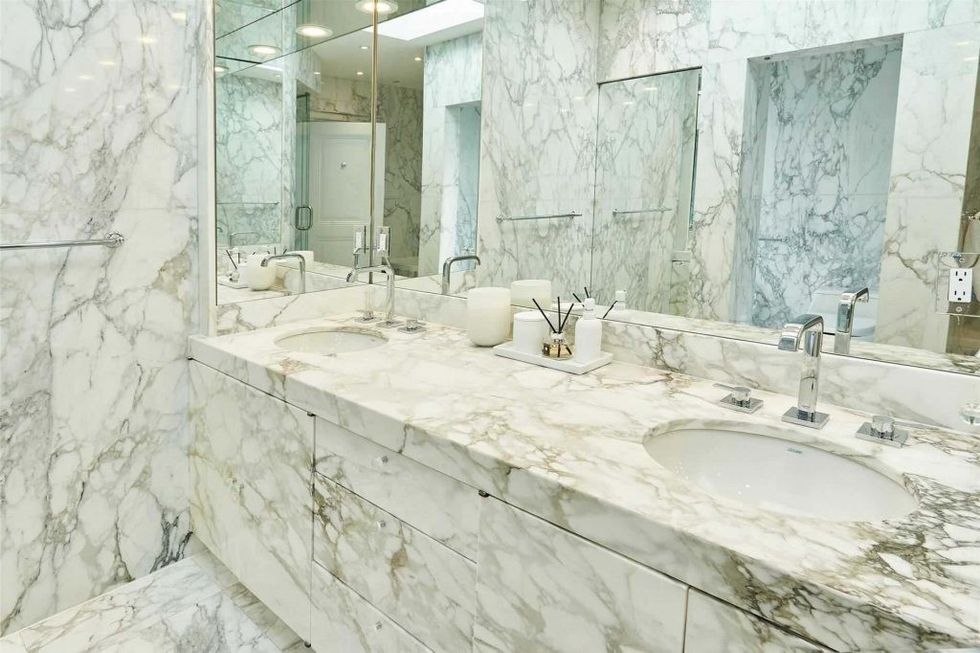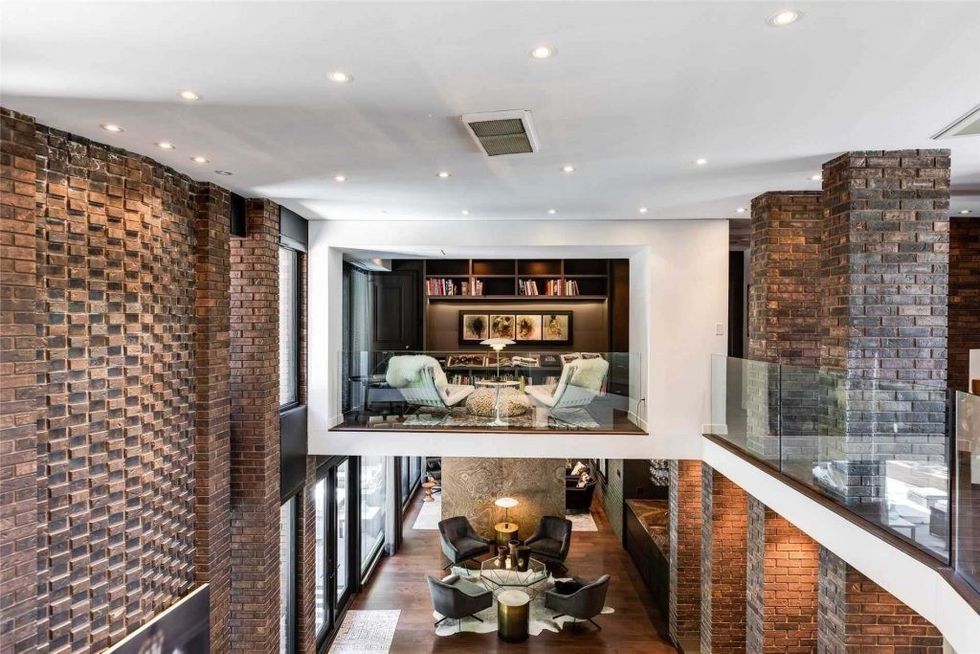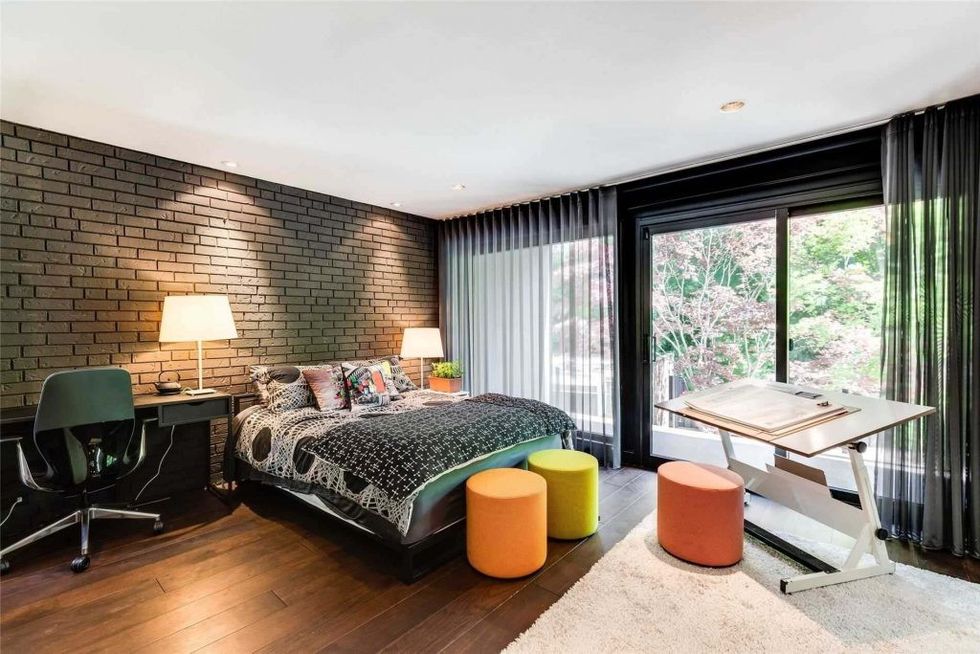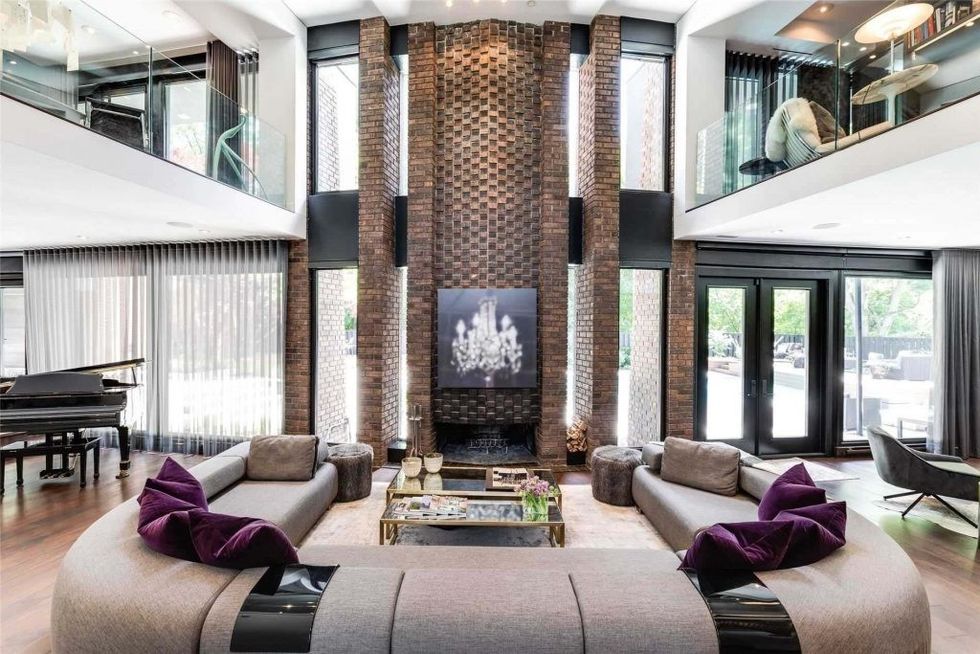 BACK YARD