One of life's greatest combinations is that of the old mingling with the new. Some examples of this divine union include: aged cheese with just baked bread; fine wine and fresh chocolate; and 390 Brunswick Avenue.
If the final item on this list has you puzzled, allow us to show you the light. The newly-listed Annex property is one of the first-built in the neighbourhood, and the fully-renovated interior balances the home's history in the most palatable of ways.
---
Completed in 1891 by renowned architect E.J. Lennox, 390 Brunswick Avenue boasts a stunning and welcoming brick exterior, which pairs perfectly with the newly-renovated interior. Providing more than 3,500 square feet of living space, the 6+1 bed, five bathroom home will capture your heart from the moment you step through the front door.
Upon entry, a bright and airy foyer greets you while begging the question: which direction to explore first? If you opt to visit the living room to start, the tour's tone will be set, as a fully-stocked bookshelf and brick-surrounded fireplace provide all the coziness you hope for from a parlour. Meanwhile, massive windows let sunlight bathe the room from floor to ceiling. The introduction to the space will surely have you hungry for more.
Fitting, then, that the fully-renovated kitchen would beckon. Clean lines, ample storage space, and a massive central island invite top chefs and amateurs alike to try their hand at new dishes, or lean into old favourite recipes. Either way, the sunken dining nook, swimming in warm sunlight, will certainly be one place of choice to tuck into whatever's on offer. Also providing a place to enjoy a hearty meal is a full dining room or, on warm days, the cozy outdoor table setup.
Before you head out back, however, you'll need to see what more the indoor experience has to offer. Having several bedrooms throughout the house means large families can preserve their privacy. Where extra space is realized, creating a home office -- or several home offices -- is on the table. During a time when work-from-home setups are more important than ever, the potential of dedicated office space on site is a luxury-turned-necessity you won't want to pass up.
READ: Dorian Rodrigues Uses His Youth (And Internet Savvy) To Sell Houses
Meanwhile, the home's lower level provides a perfect place to play. Ideal for housing a big cozy couch and an entertainment system, the exposed-brick haven is the prime hideaway to escape to after a long day at work, or for a movie night with the whole family. The added bonus of a wine cellar, also hugged by exposed brick, is just one more reason we expect you'll be flocking to hang out down here.
If, where winding down is concerned, a long soak in the tub is more your style, one of the home's many bathrooms will surely welcome you. (Just don't forget to visit that wine cellar before you settle in for your bubbly bath.)
Specs:
Bedrooms: 6+1
Bathrooms: 5
Size: 3,600 sq ft
Address: 390 Brunswick Avenue
Price:

$4,048,000

Taxes:$10,512.81
Listed by: Jordan Grosman and Dorian Rodrigues
The grand finale of your tour will take place in the property's stunning, sprawling backyard. The back porch boasts that aforementioned space that's prime for outdoor dining, or some drinks and board games for the whole family to enjoy. A stunning garden rests in the centre of the outdoor space, providing greenery views that will, in an instant, calm even the busiest of minds. And waiting at the back of the lot is a quaint seating area, complete with a pergola overhead, that's simply begging to host a party of friends for wine under the stars.
Now on the market for $4,048,000 via Jordan Grosman and Dorian Rodrigues of PSR Brokerage -- who have a knack for curating only the city's most uniquely luxe of listings -- this property provides a rare opportunity to welcome a major piece of Toronto's past into your life... and not at the expense of contemporary design, either.
A gem like this isn't bound to last long, particularly given the current competitive state of Toronto's real estate market. So if you're already swooning, be sure to act fast -- before the chance to make this home your own becomes history.
EXTERIOR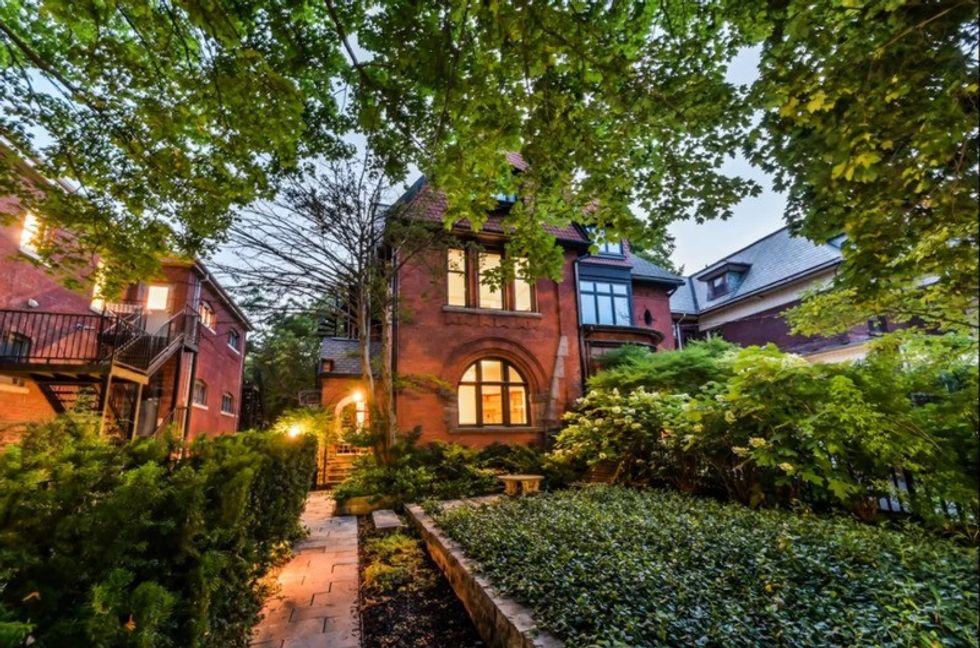 ENTRY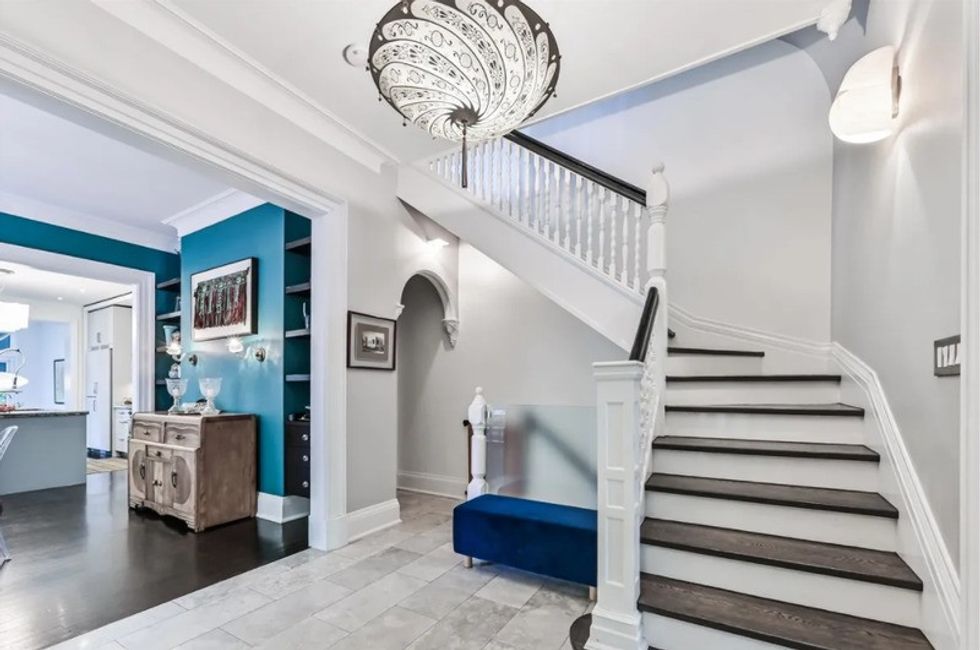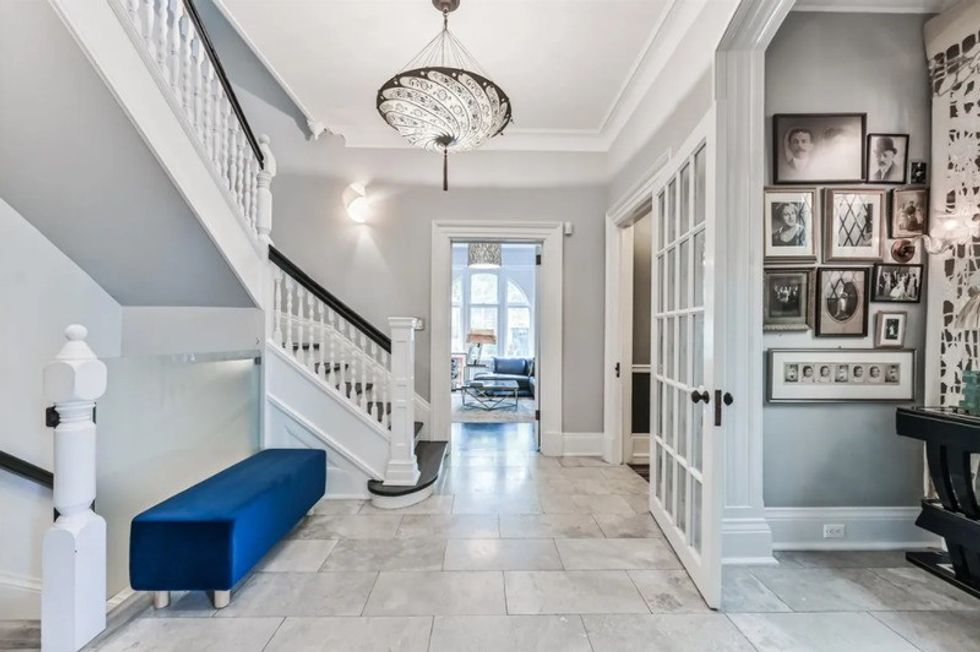 LIVING AND LOUNGE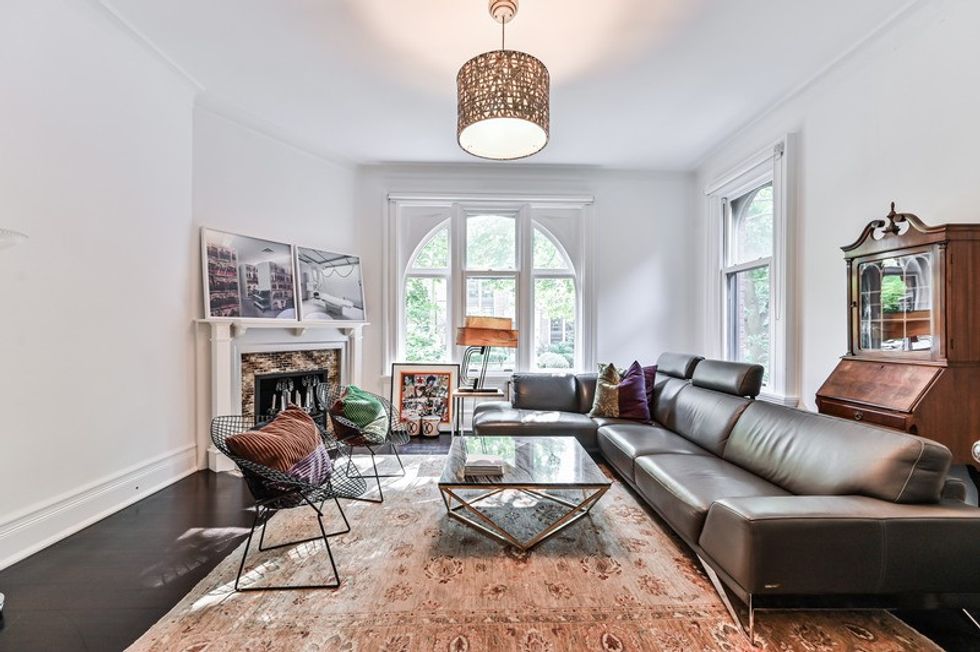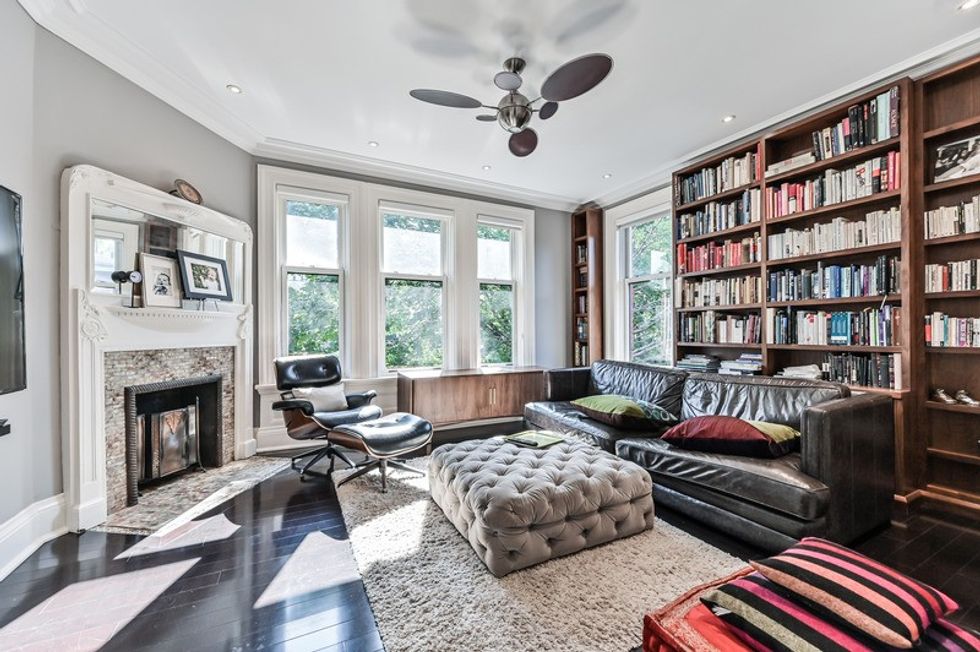 KITCHEN AND DINING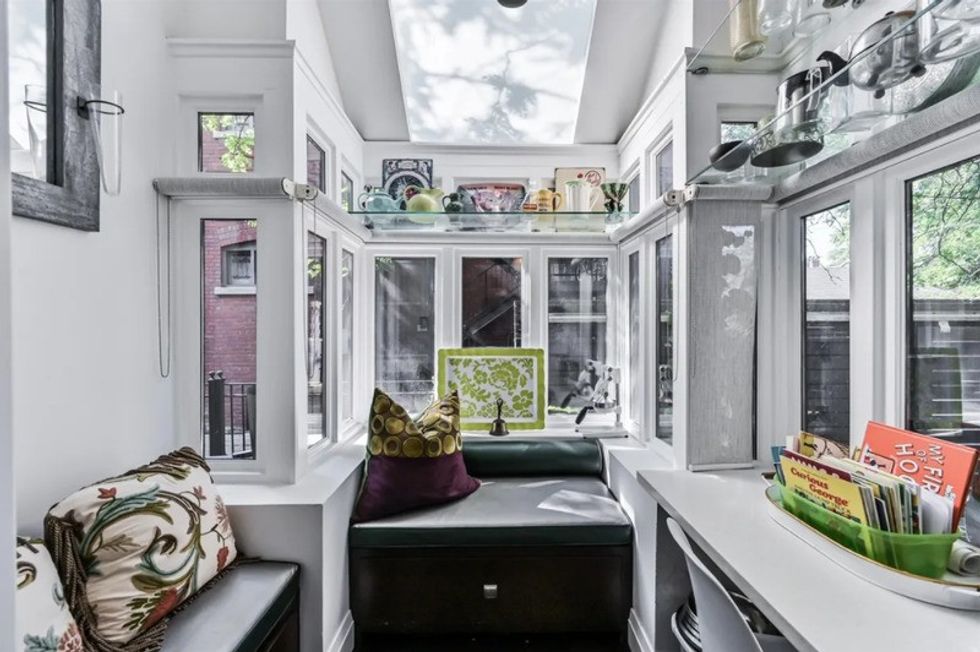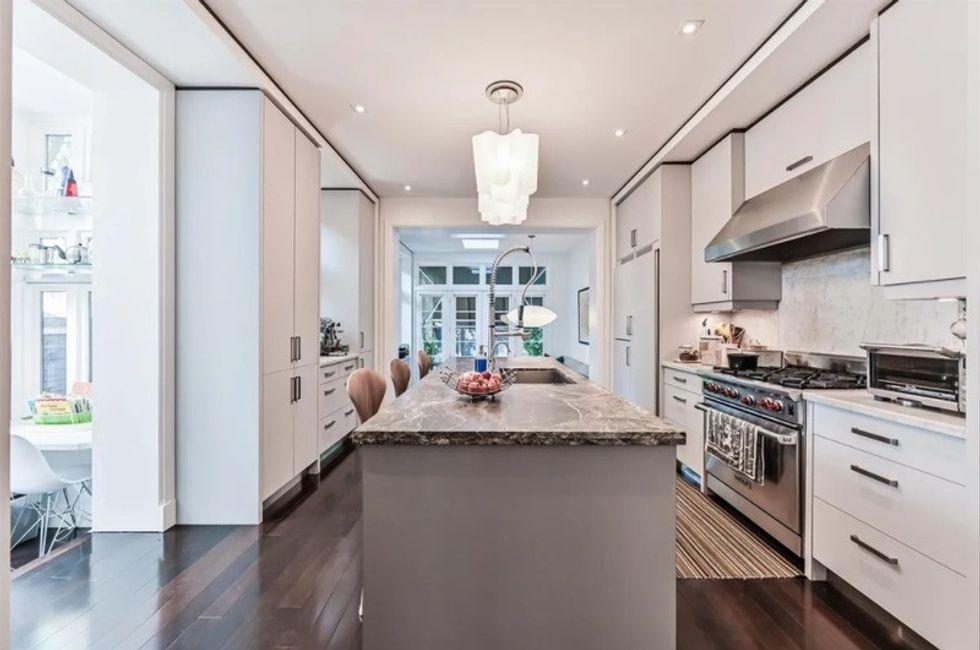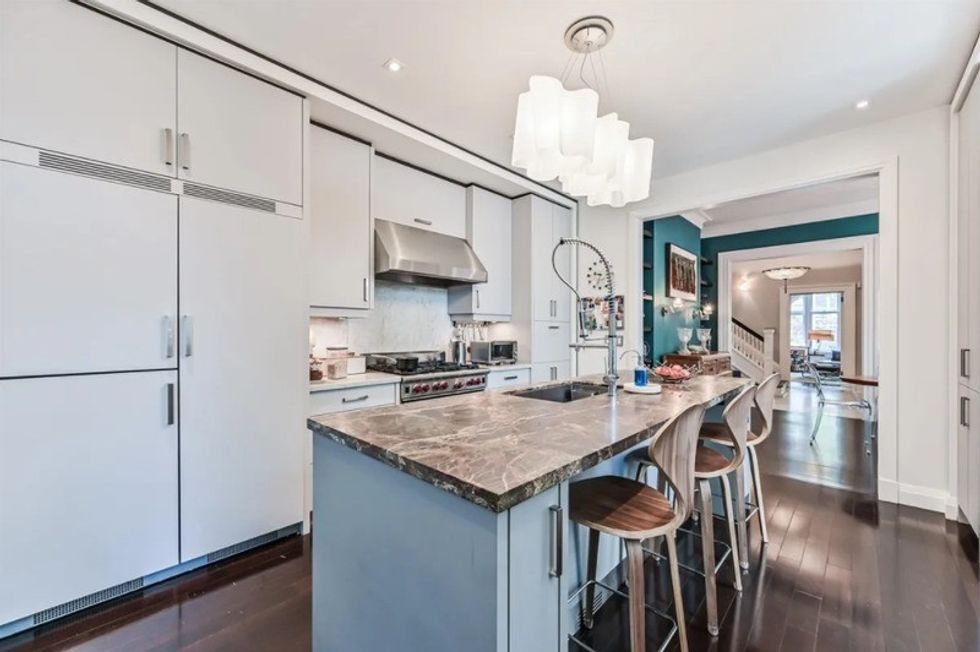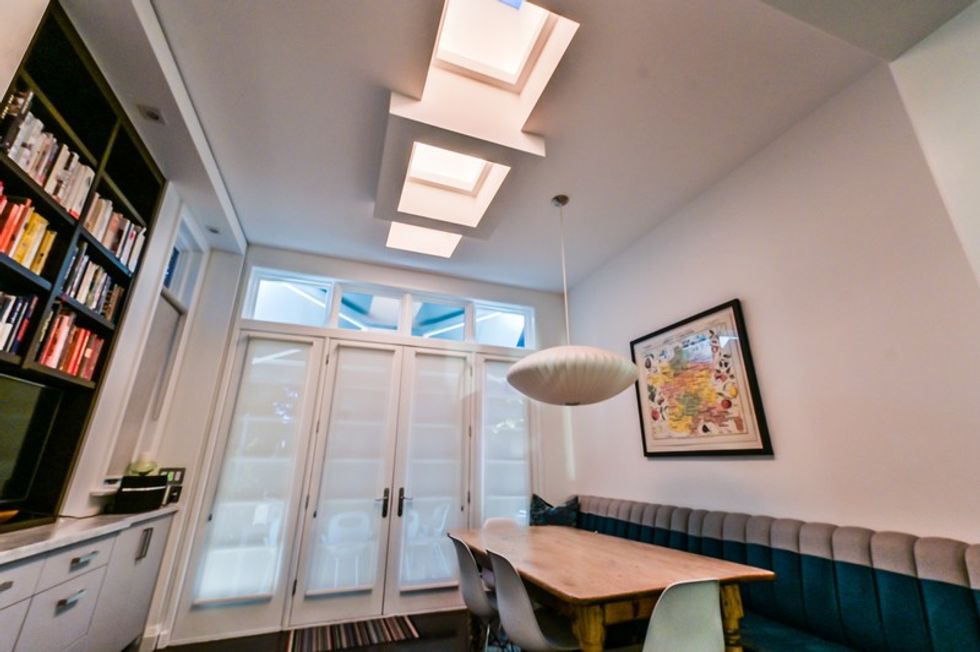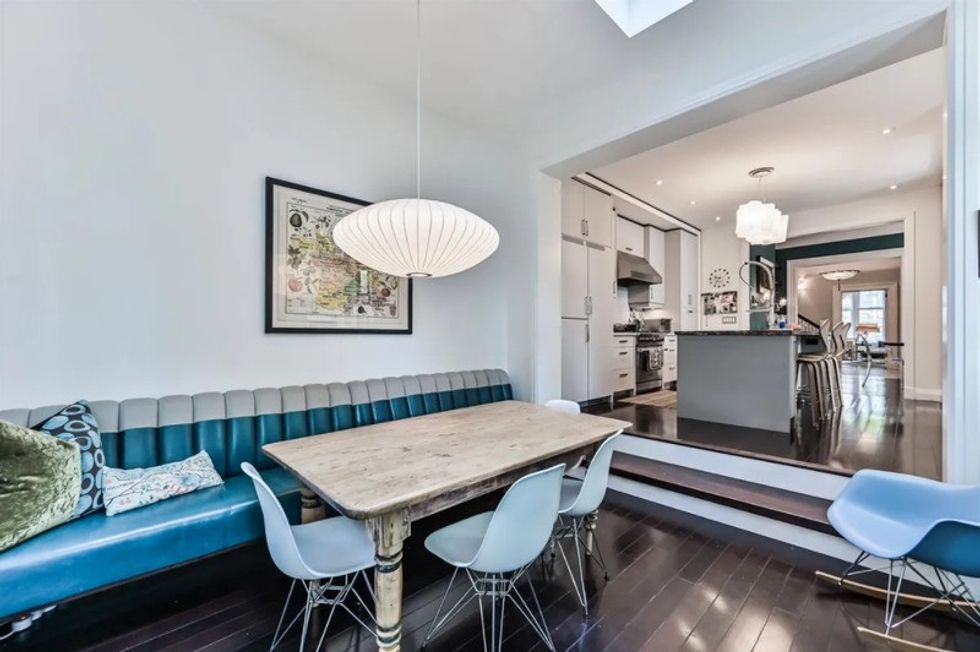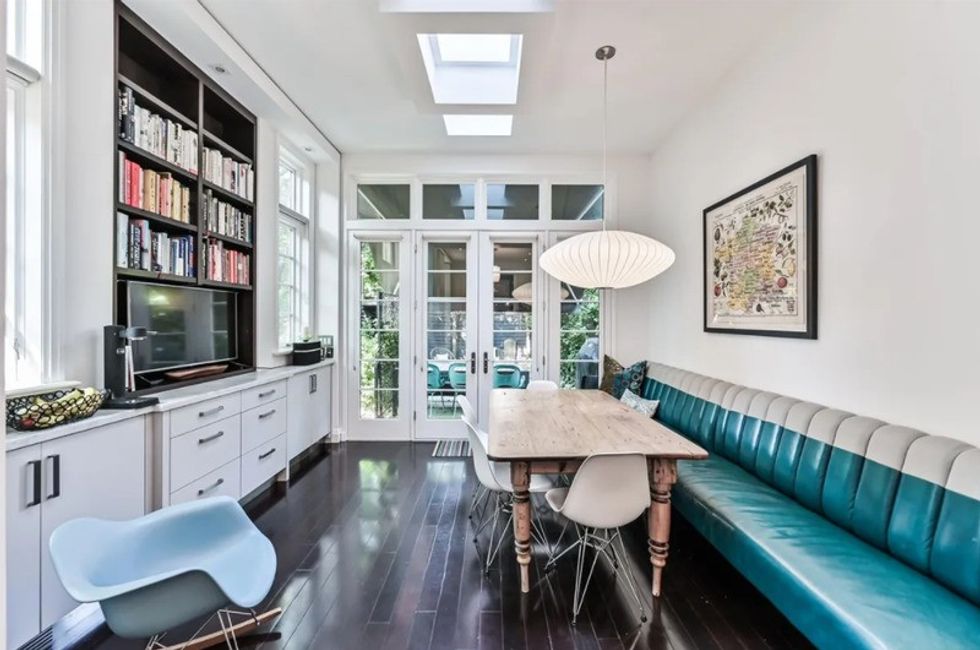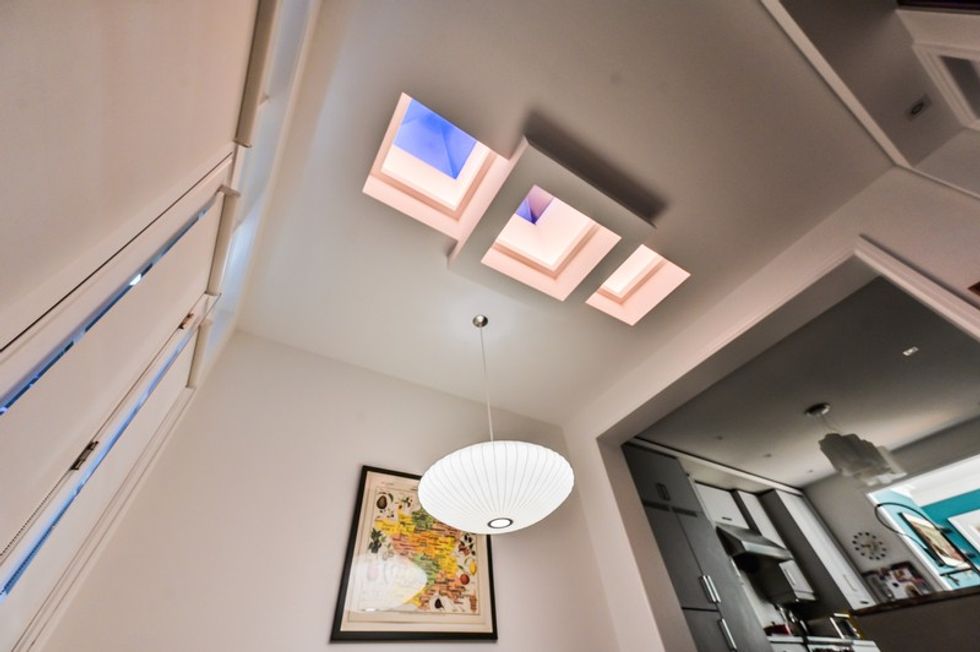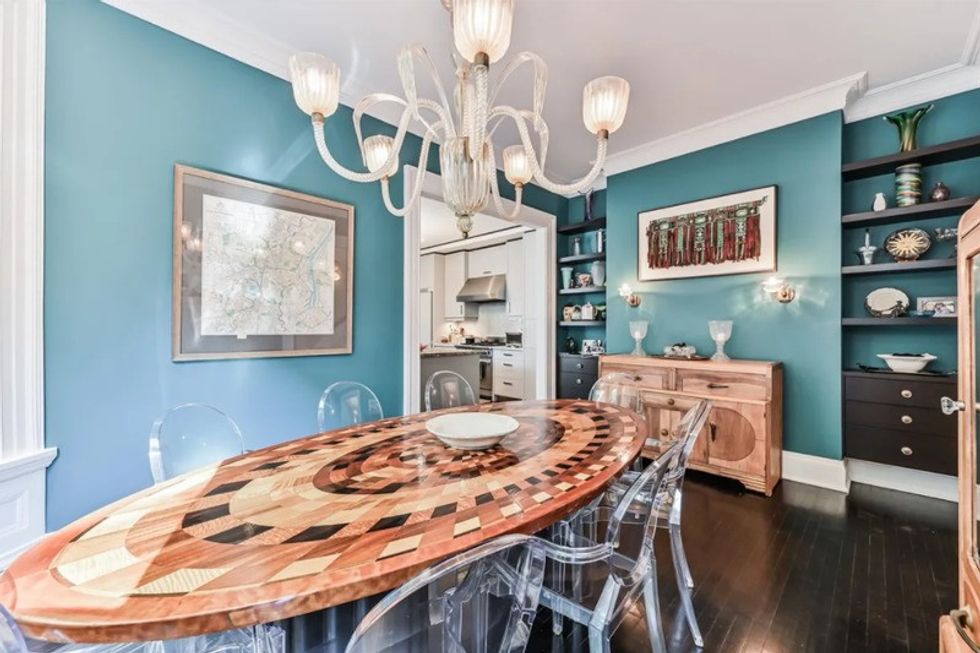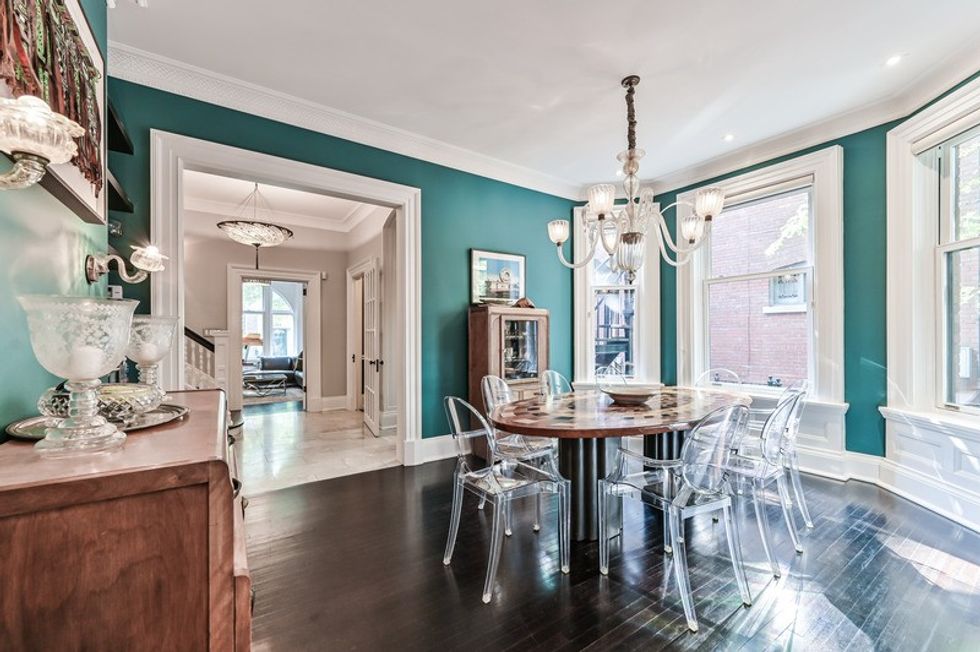 BEDROOMS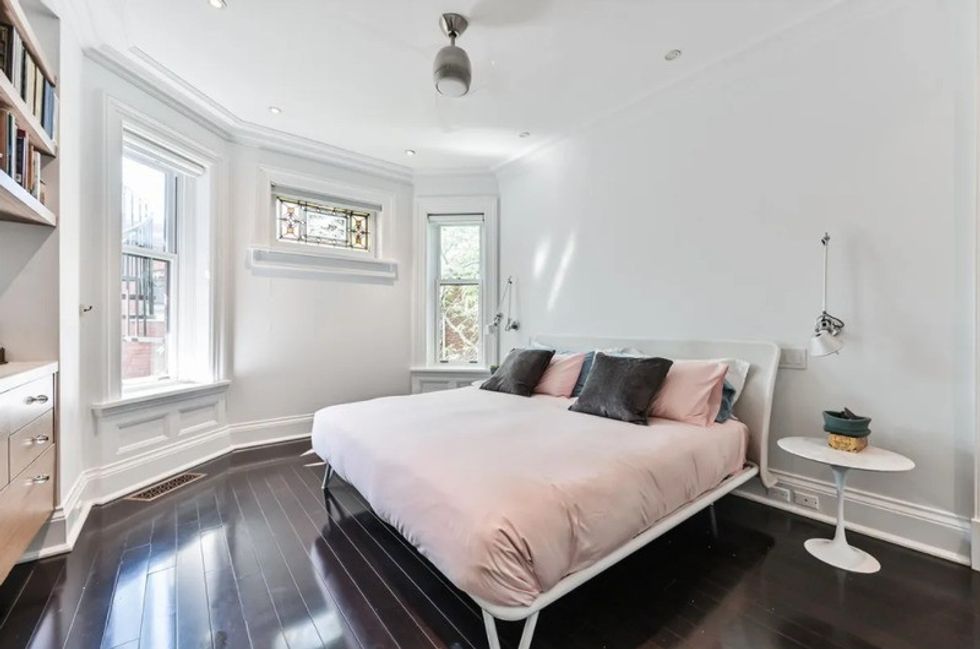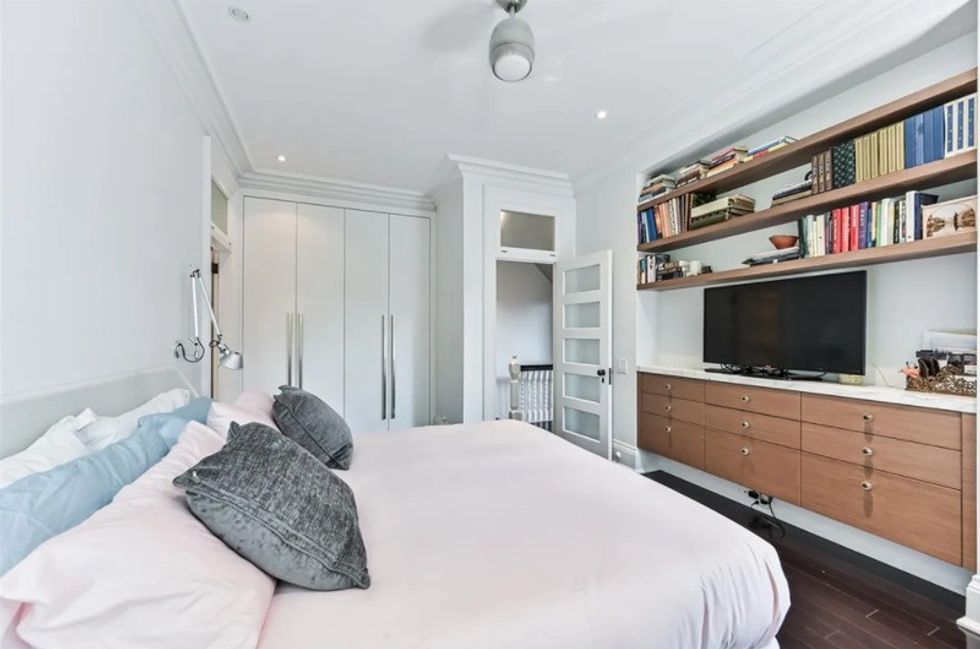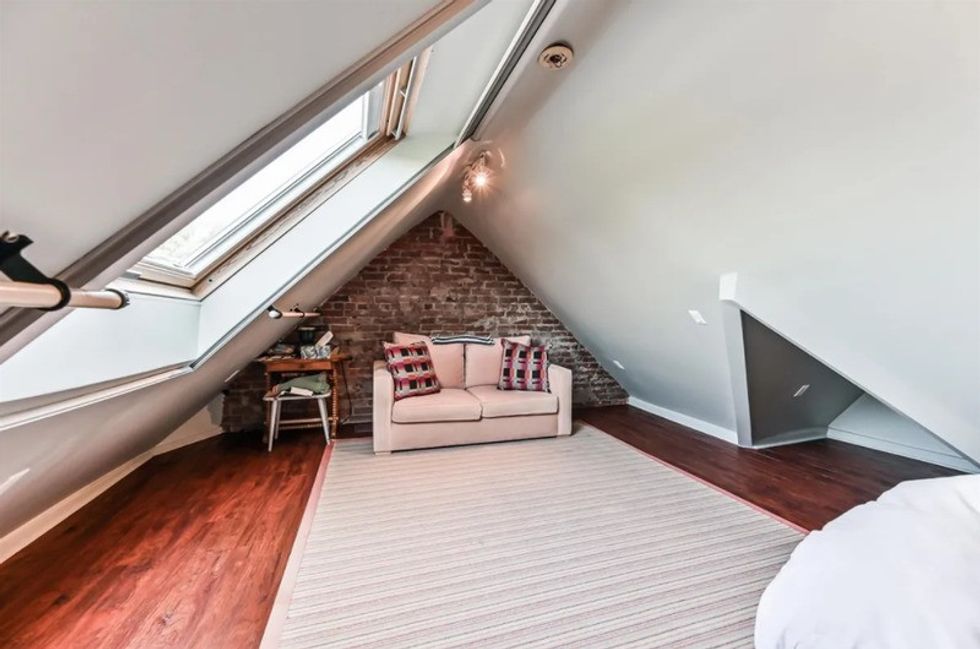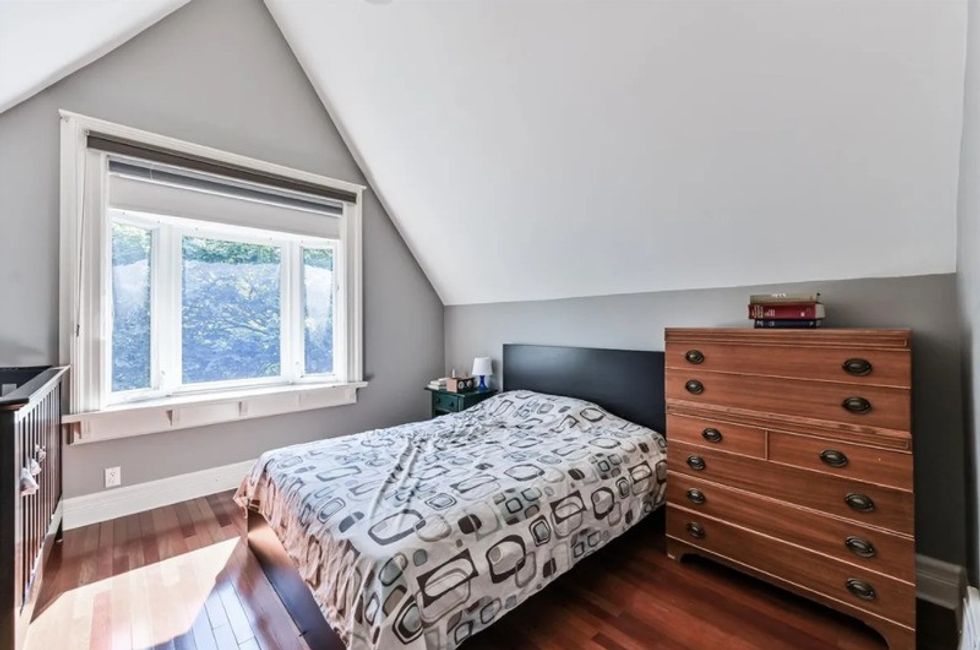 BATHROOMS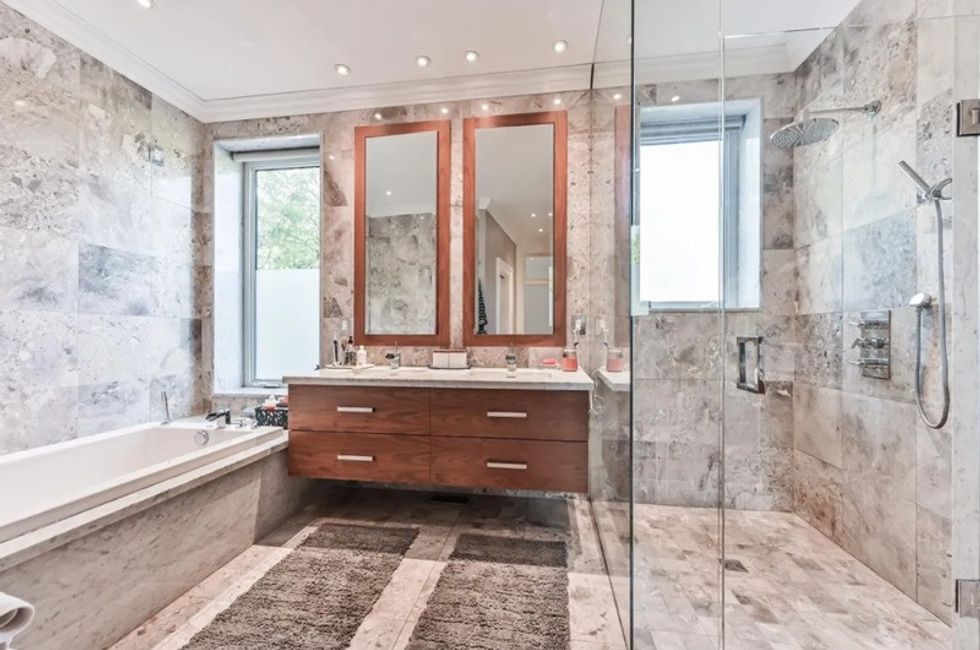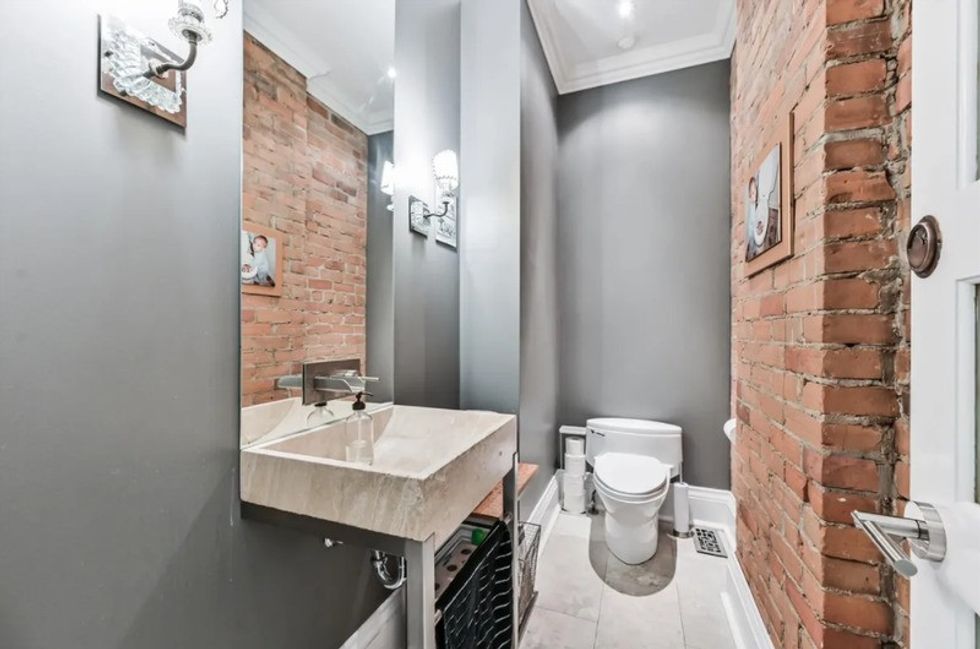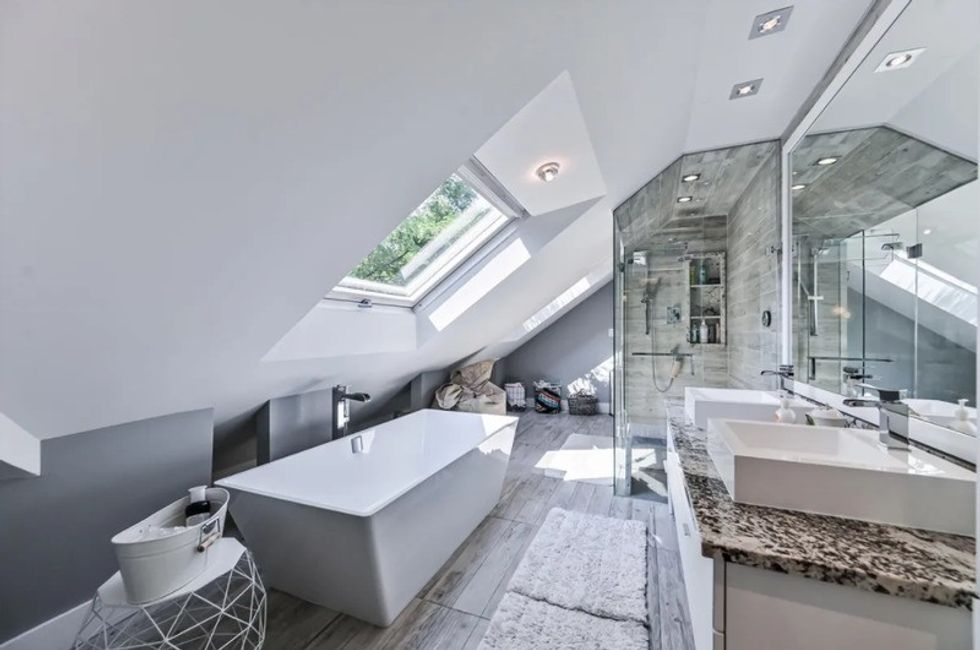 OFFICES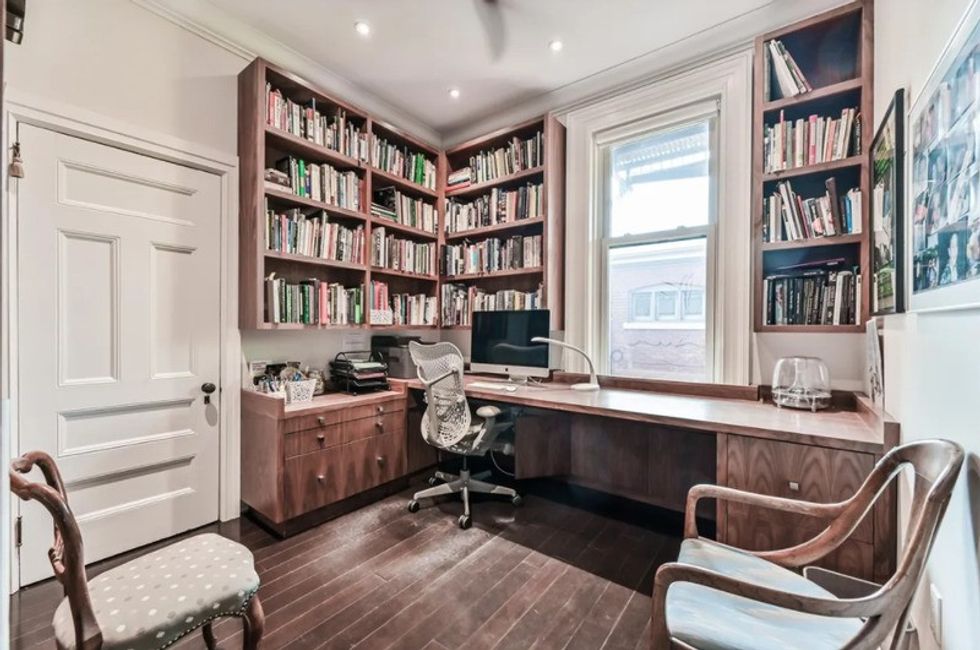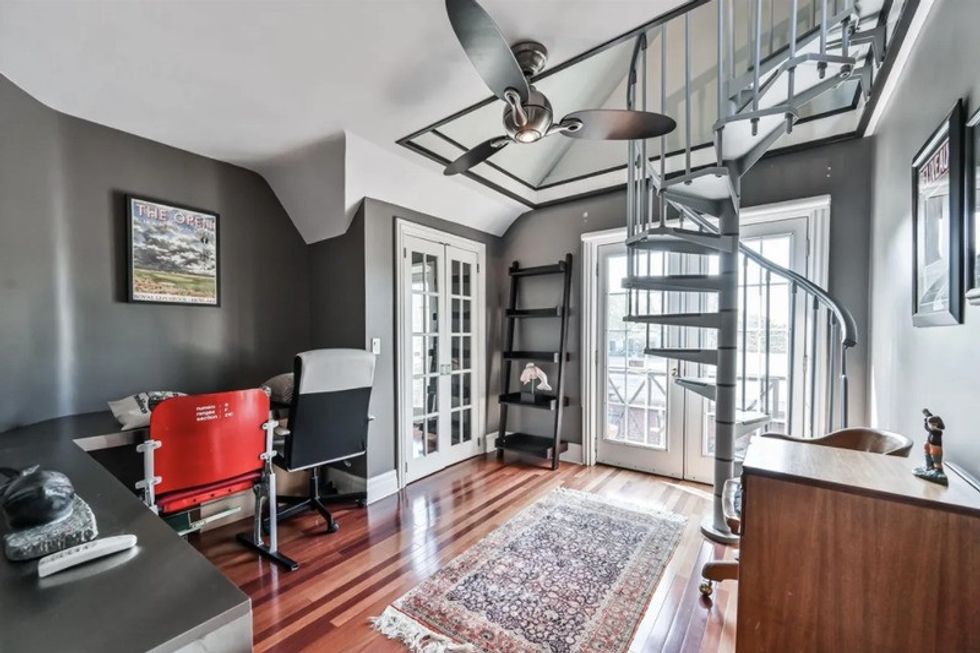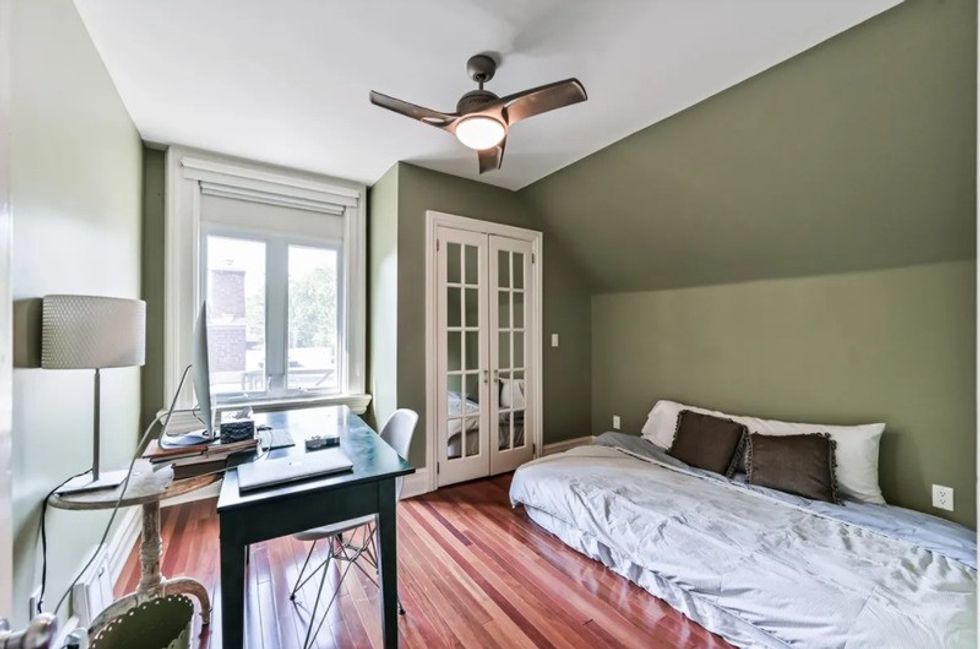 WINE CELLAR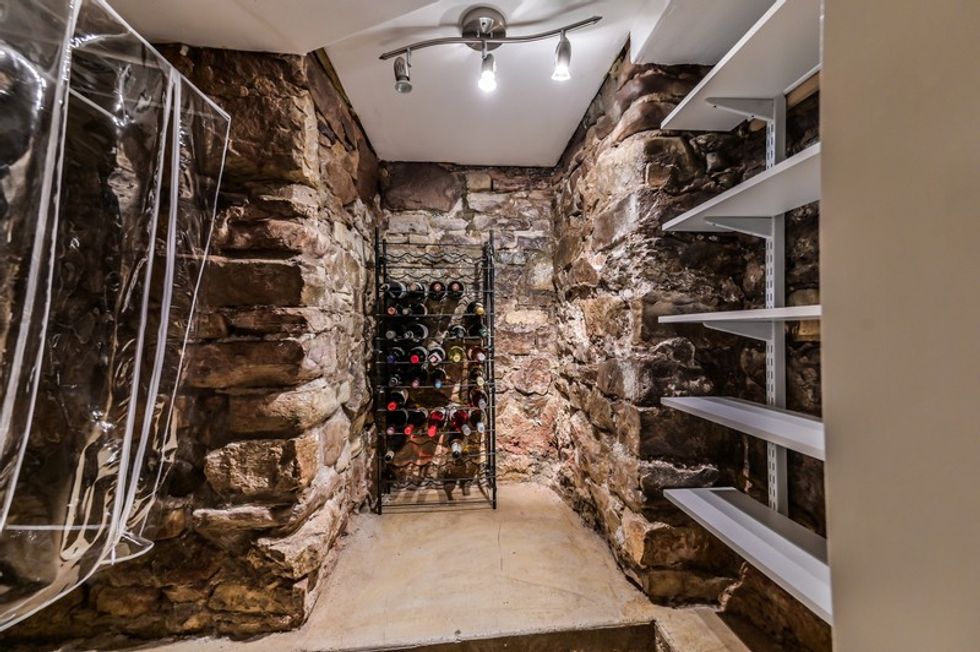 OUTDOOR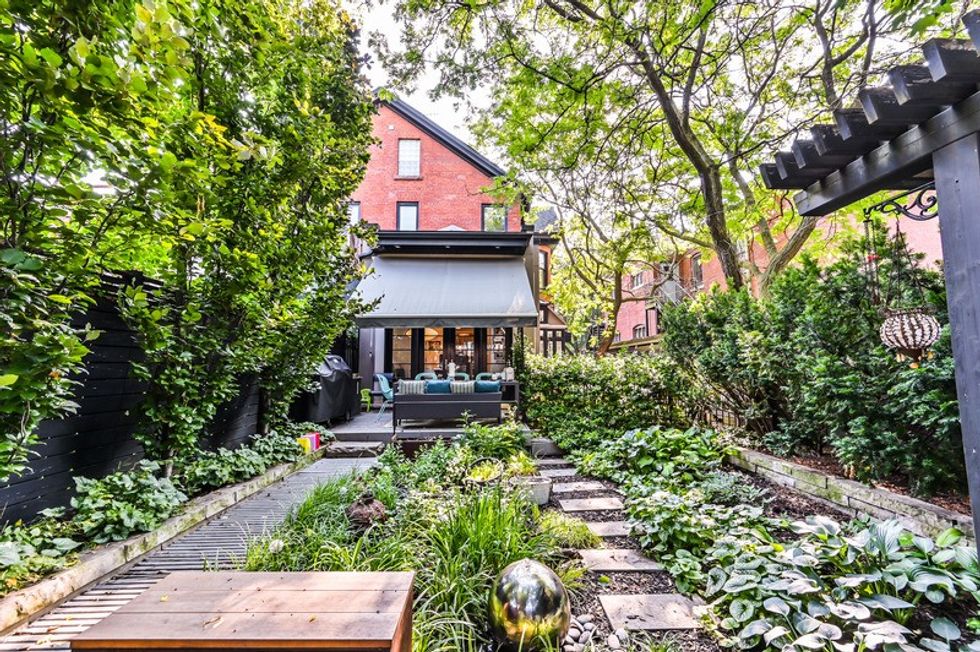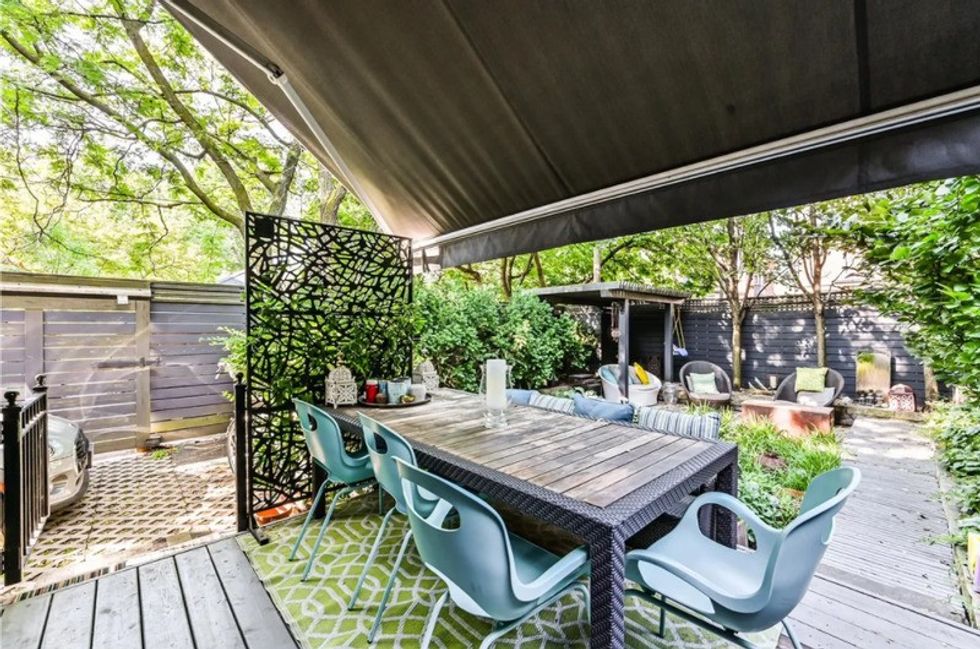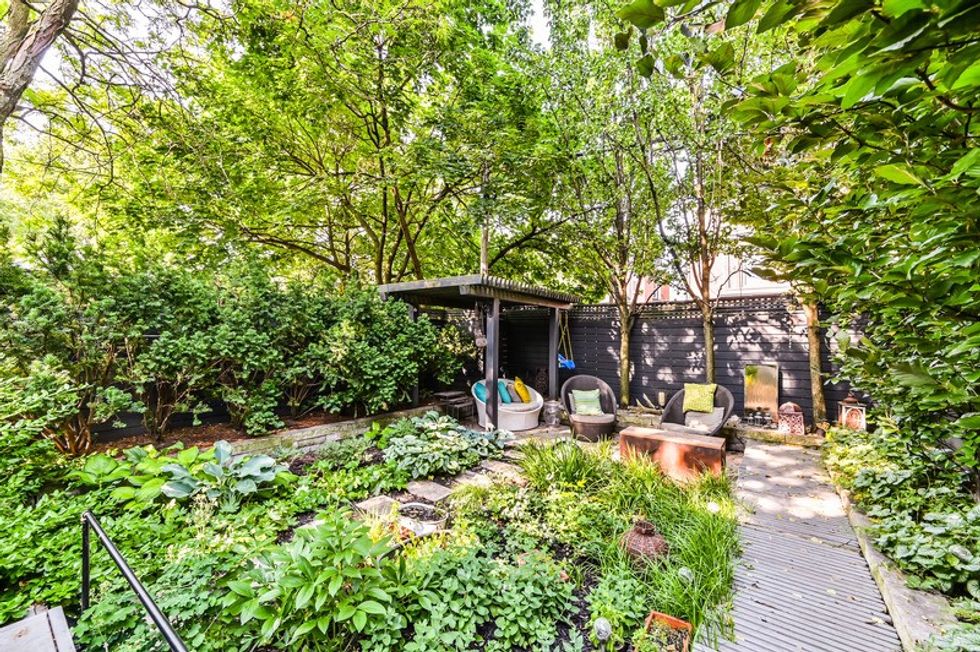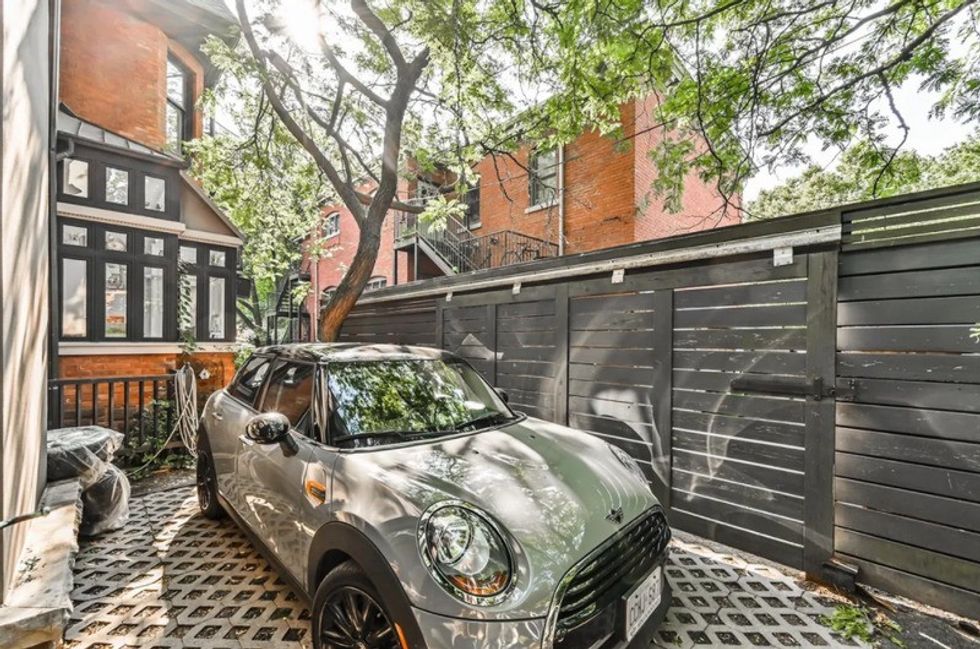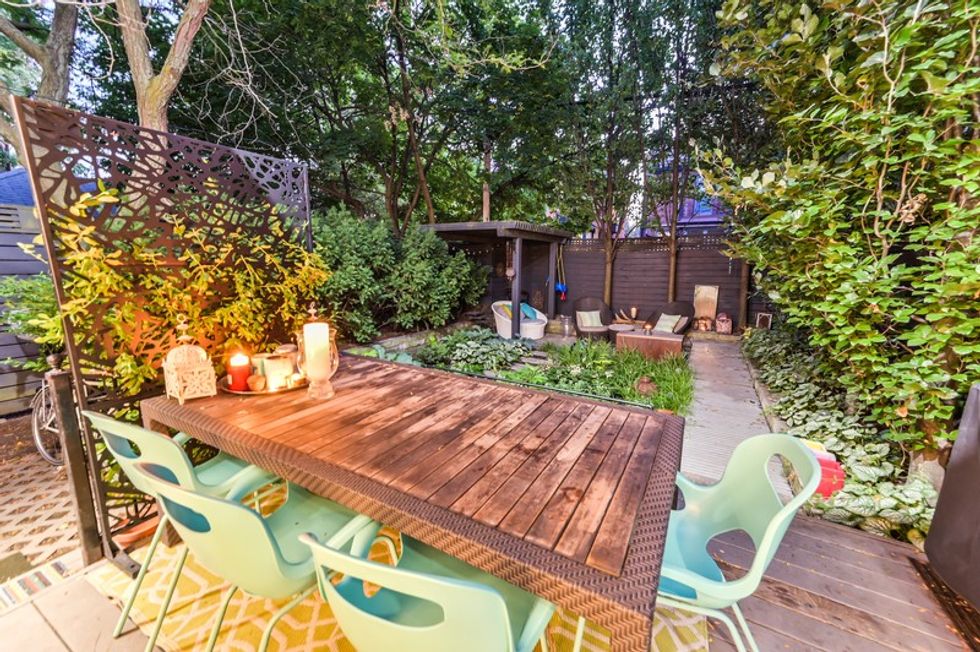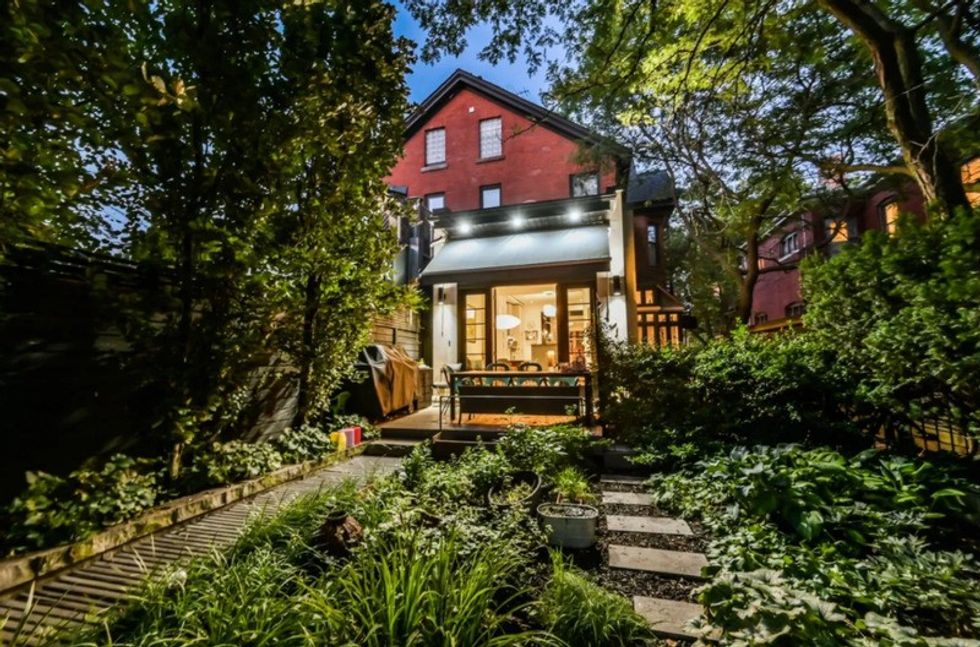 Listed Luxe