When we hear that a Canadian home has hit the market for $58 million, nabbing a spot amongst the most expensive homes available in the country right now, to describe our mood as "impassioned" would be an understatement.
Legacy, stature, tradition, and location come together to make this mansion in British Columbia shine amongst the crowd of listed opportunities in the nation, and, amidst our ogling, we imagined you may appreciate sharing in the property's fantasy.
---
Located on a highly-private acreage at 4743 Belmont Avenue in West Vancouver, BC, Belmont Estate stands within the city's most prestigious neighbourhood. Torontonians: consider the Bridle Path, but throw in Straight of Georgia views.
With legacy "woven through the very fabric of its conception" the youthful property (at approximately 20 years old, the mansion is merely a young adult!) spans 21,977 square feet and was conceived by the Owners in collaboration with the acclaimed Ernest Collins Architect Ltd., which was commissioned to undertake the project.
READ: "Affordability Erosion" Impacted Markets Across Canada in Third Quarter: RBC
Cathedral doors -- dramatic and formed from solid oak -- serve as the home's entryway, while the grand hallway welcomes dwellers and guests alike via light, glass, art, and soaring ceilings.
Boasting five bedrooms and 12 bathrooms, the estate is an entertainer's paradise. And, evidently, it has been used as such; "world-class musicians" have reportedly performed in the great hall, where a grand piano and French Ormolu chandelier serve as luxe finishing touches to an already lavish environment.
And, speaking of environment, it must be noted that this residence stands at an absolutely prime location. A stone's throw from Kits Beach on one side, UBC on the other, and the Burrard Inlet backing the property... no matter which direction you're facing from this home, you've got a swoon-worthy view.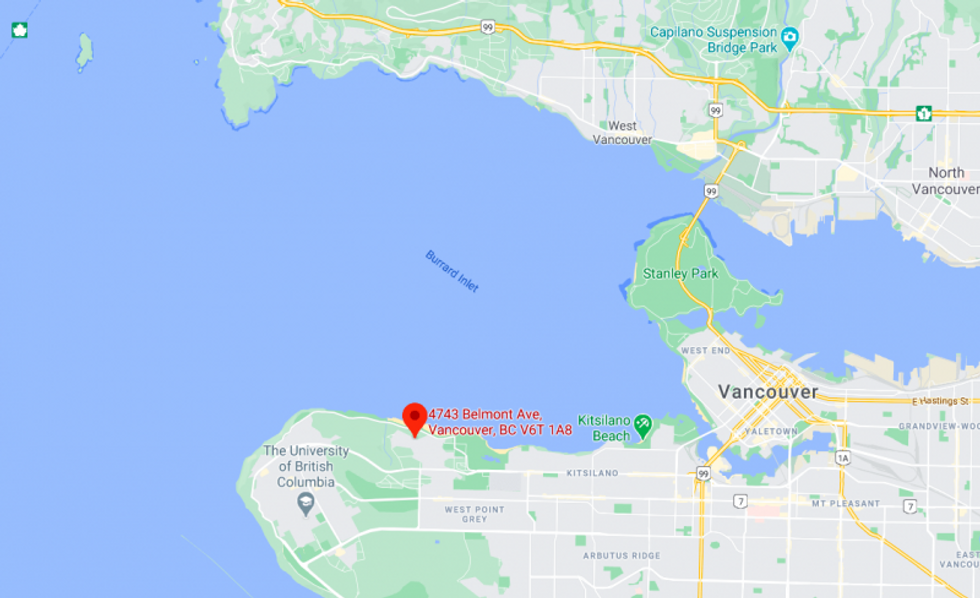 Google Maps
Meanwhile, the outdoor experience on-site at this address is difficult to capture with words. Spanning 1.28 acres, the property holds stone waterfalls, manicured gardens, polished terraces, and covetable courtyards that appear -- without exaggeration -- fit for royalty.
And on the days when the weather's crummy and the outdoors are lacking appeal? We suppose the indoor pool will suffice.
Specs:
Address: Belmont Estate 4743 Belmont Avenue, Vancouver West, BC
Type: Residential, House
Style: European
Bedrooms: 12
Bathrooms: 5
Size: 21,977 sq.ft.
Lot Size: 1.28 acres
Price: $58,000,000
Taxes: $

231,661

/mo
The mansion's property taxes are estimated to land at $231,661 per month, on top of the home's initial $58 million price tag. Indeed, nabbing one of the country's most expensive homes won't come cheap, but we'd expect nothing less from an estate that would surely suit the likes of Elton John, Freddie Mercury, or our own wildest dreams.
And if you happen to be the one sitting on the means to secure this property, we salute you. And then we ask: invite us over?
EXTERIOR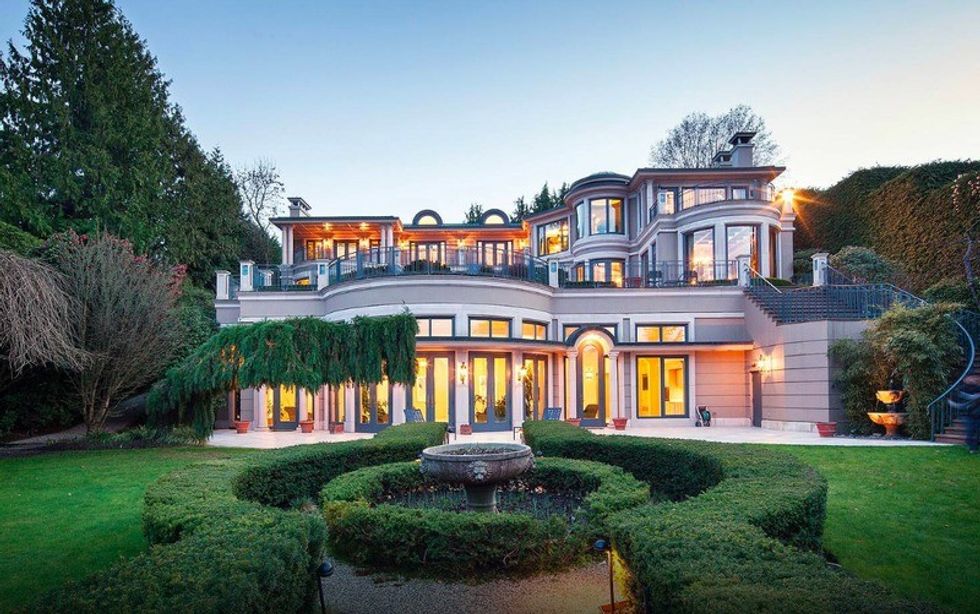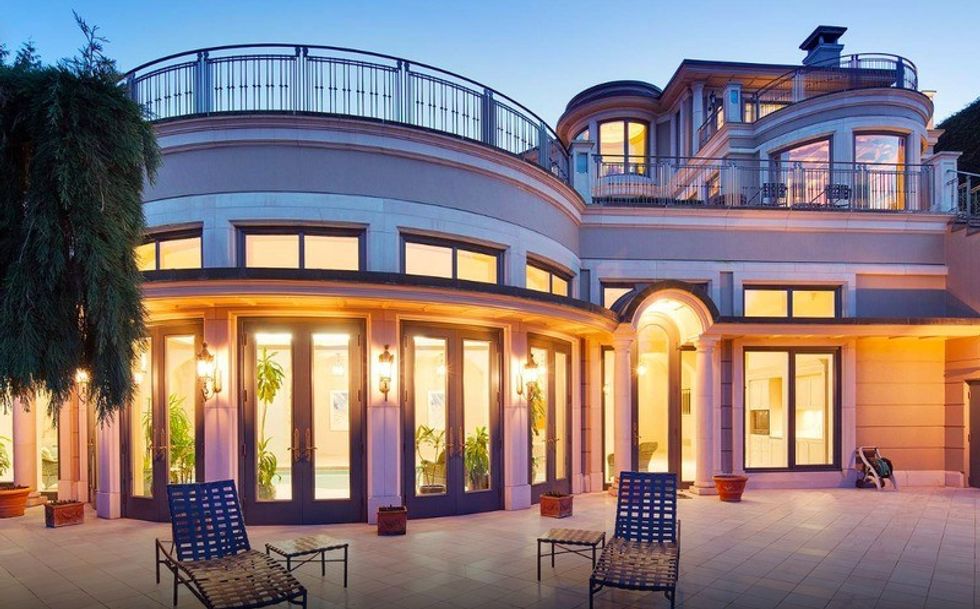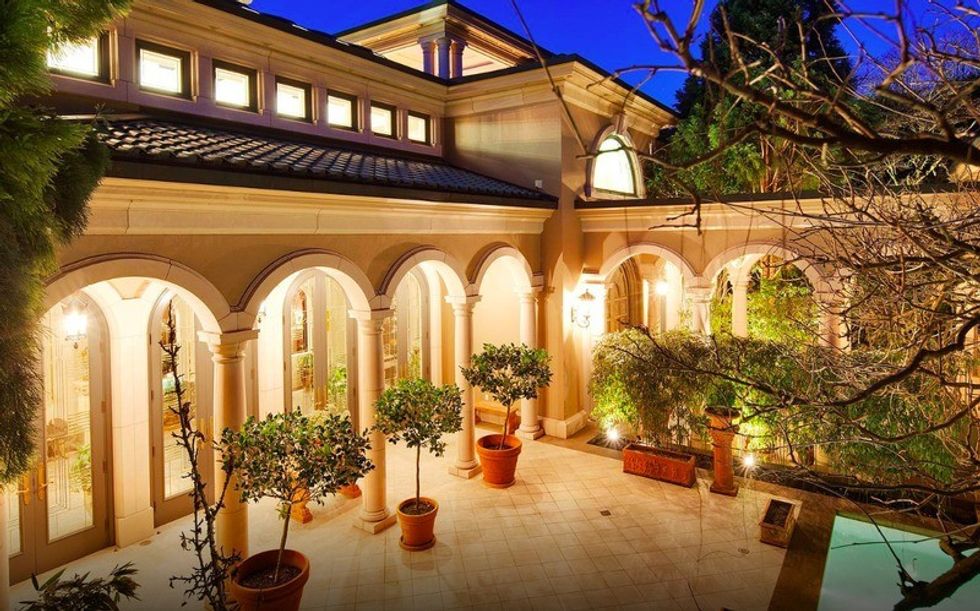 ENTRY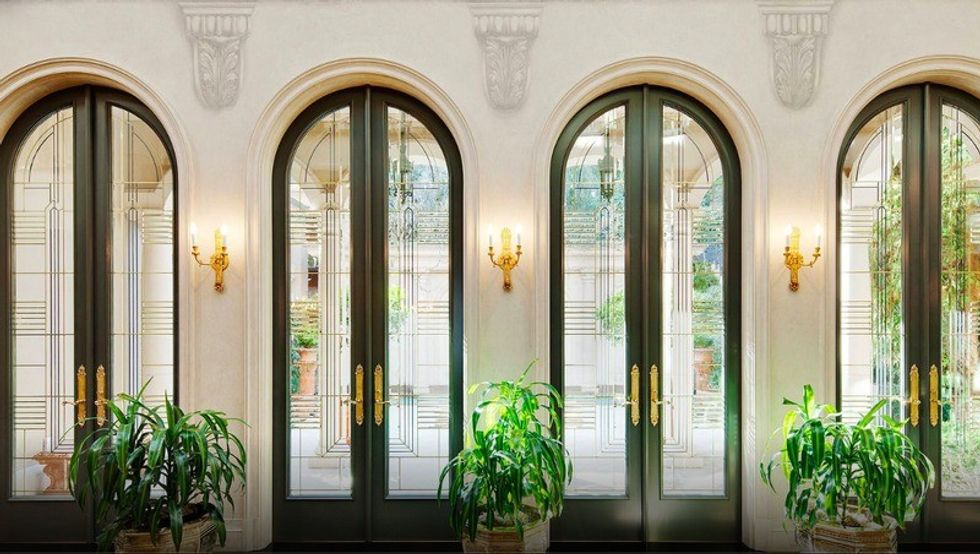 INTERIOR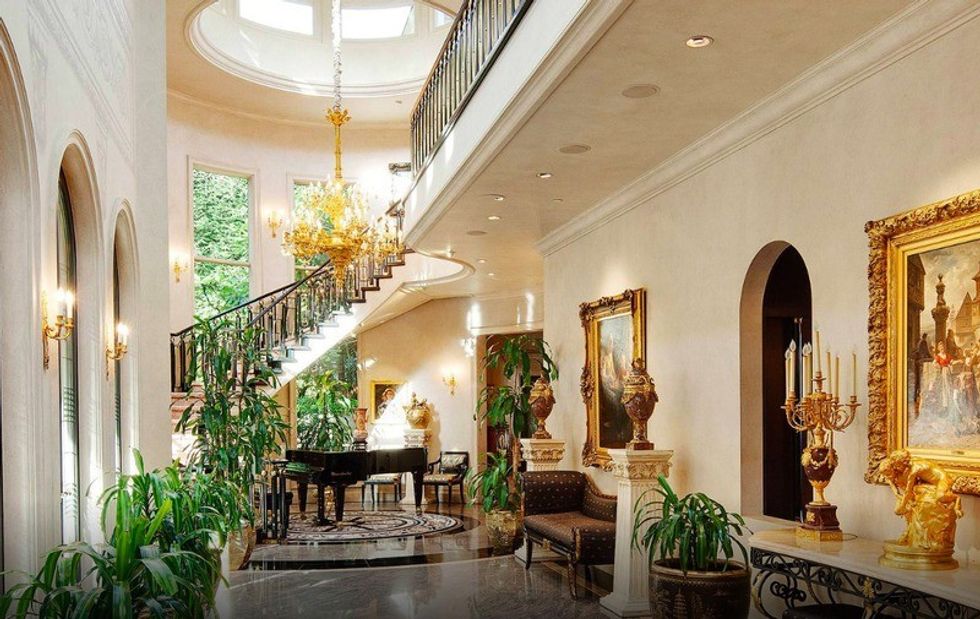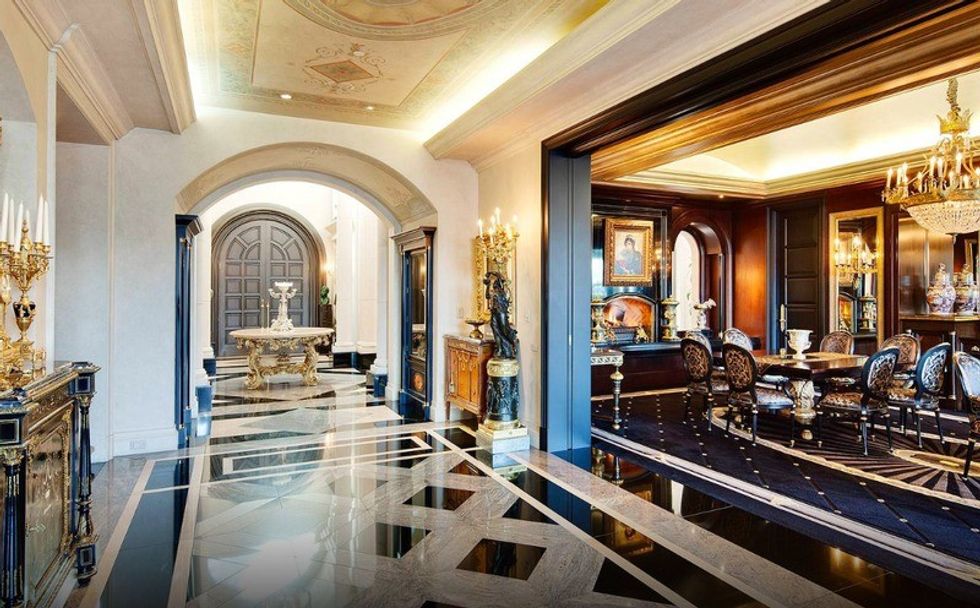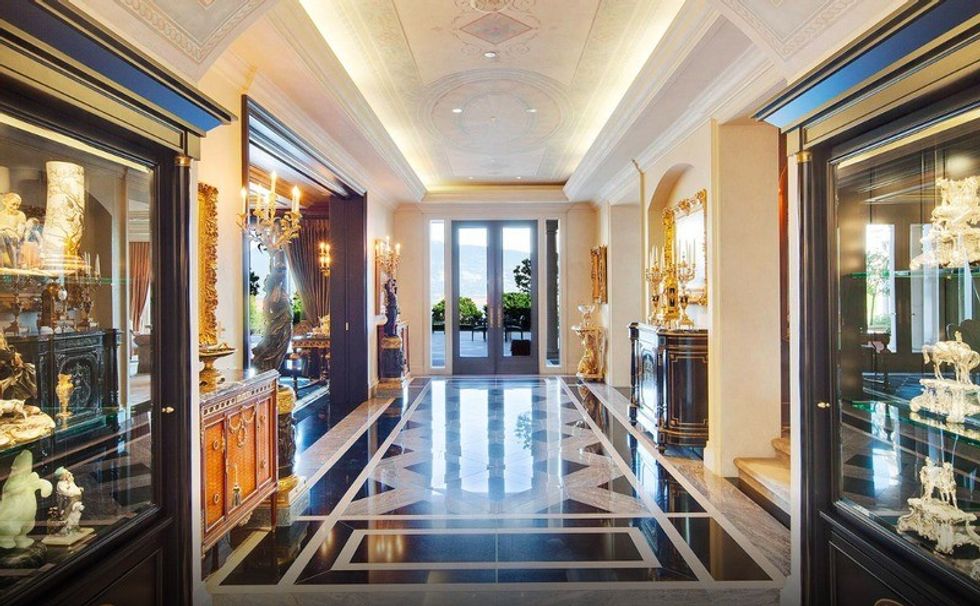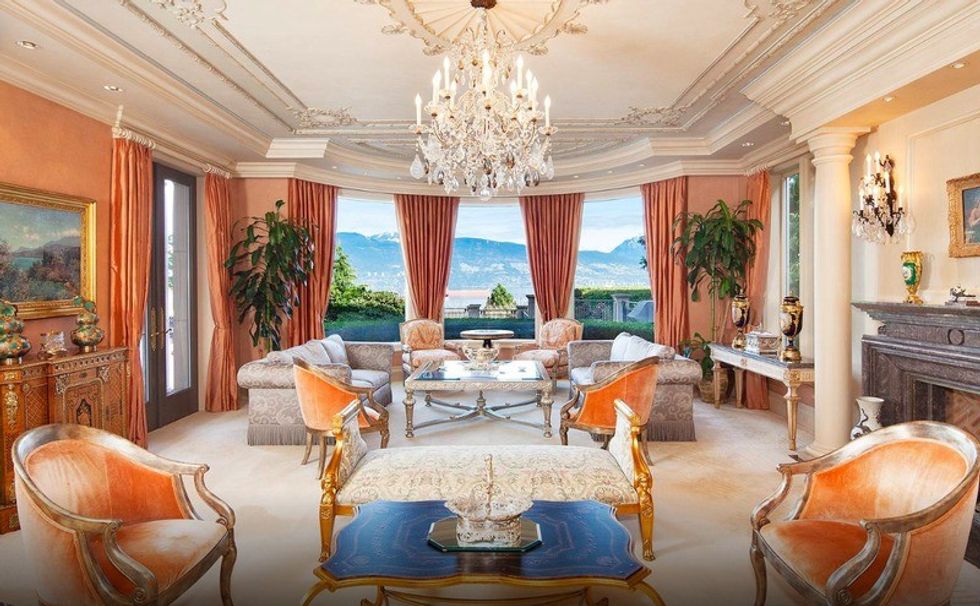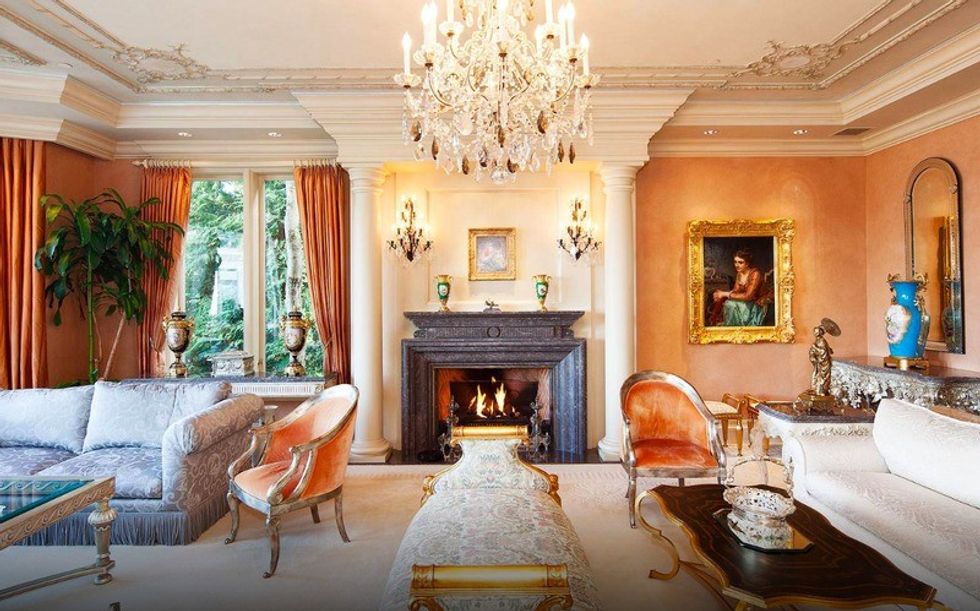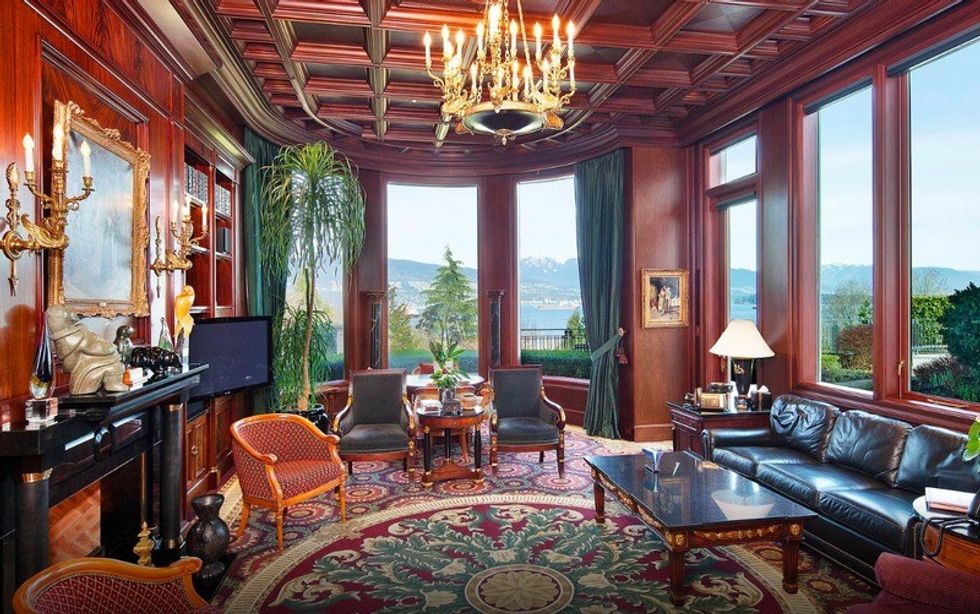 DINING AND BAR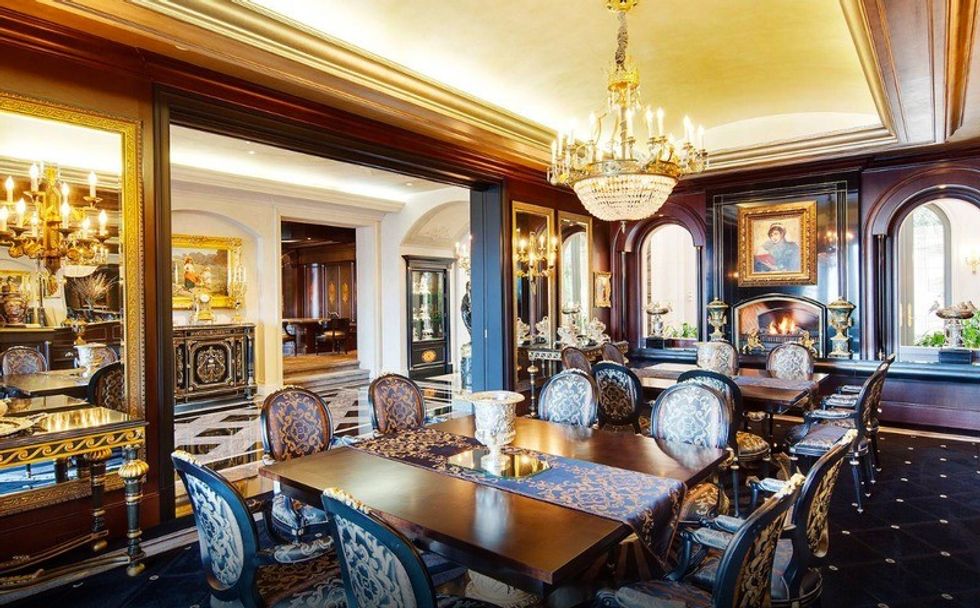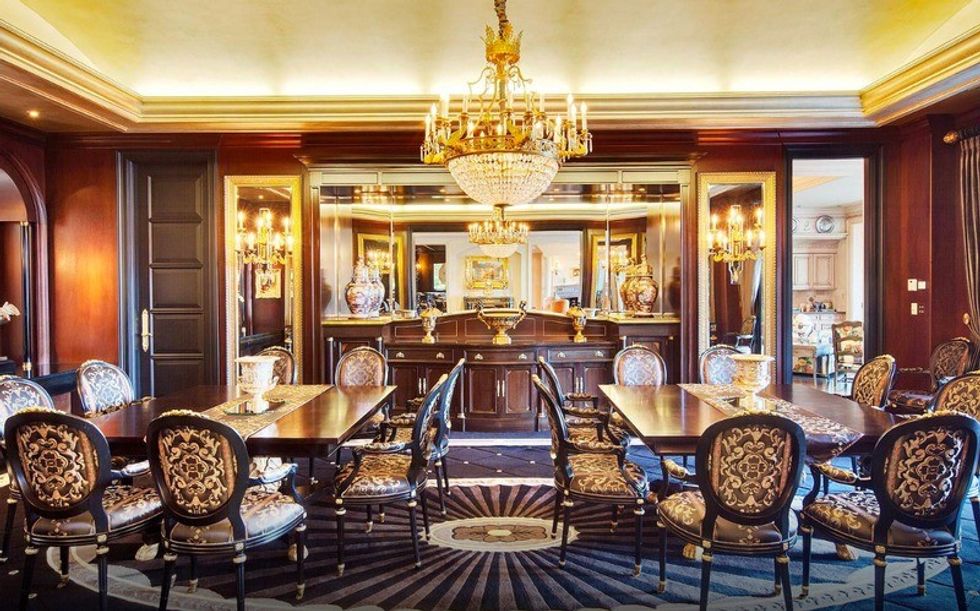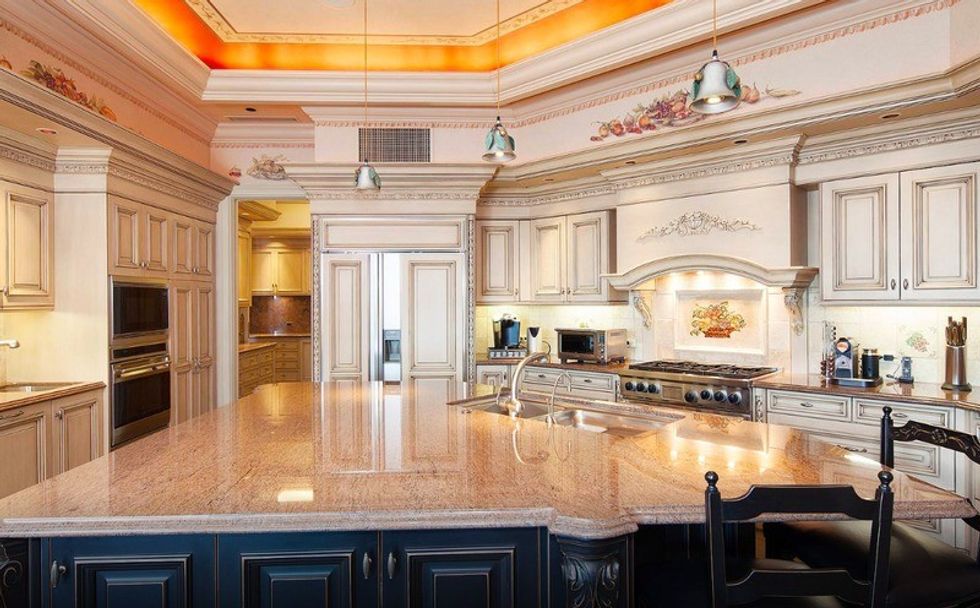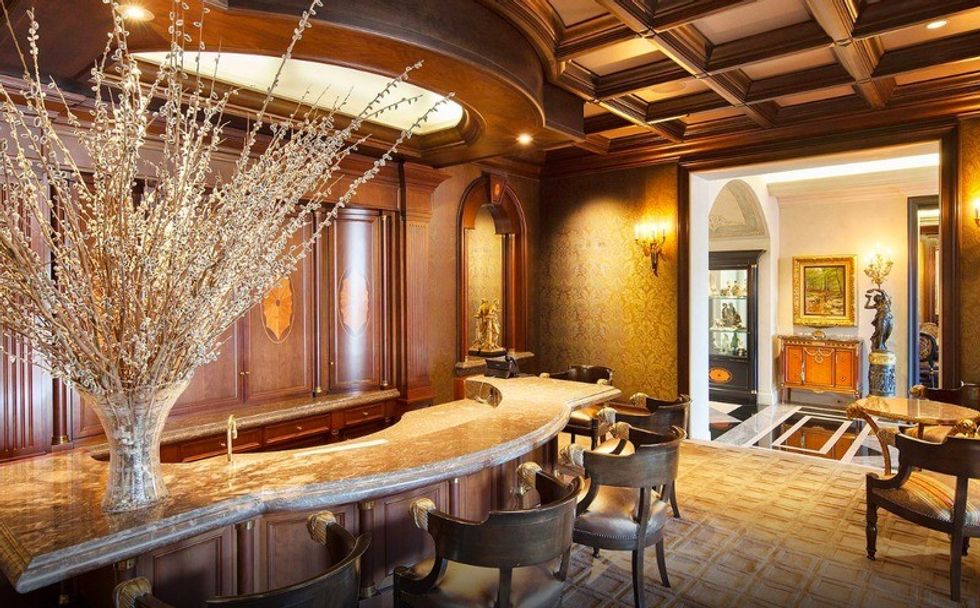 POOL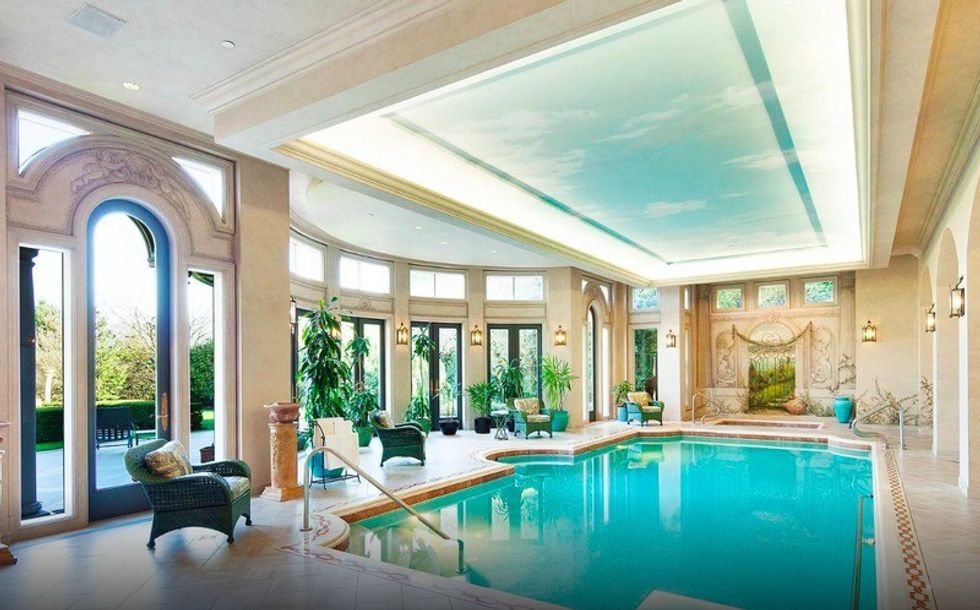 OUTDOOR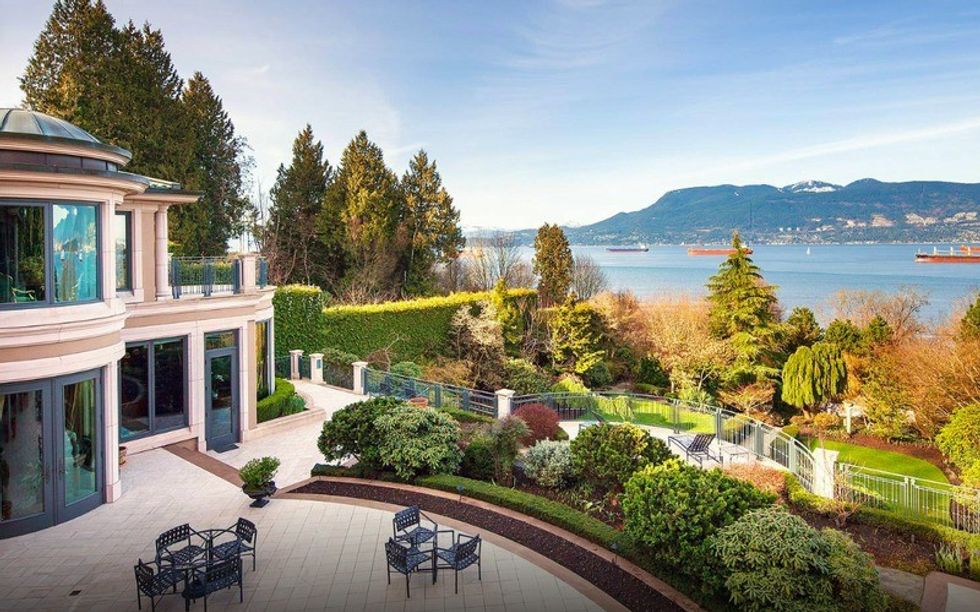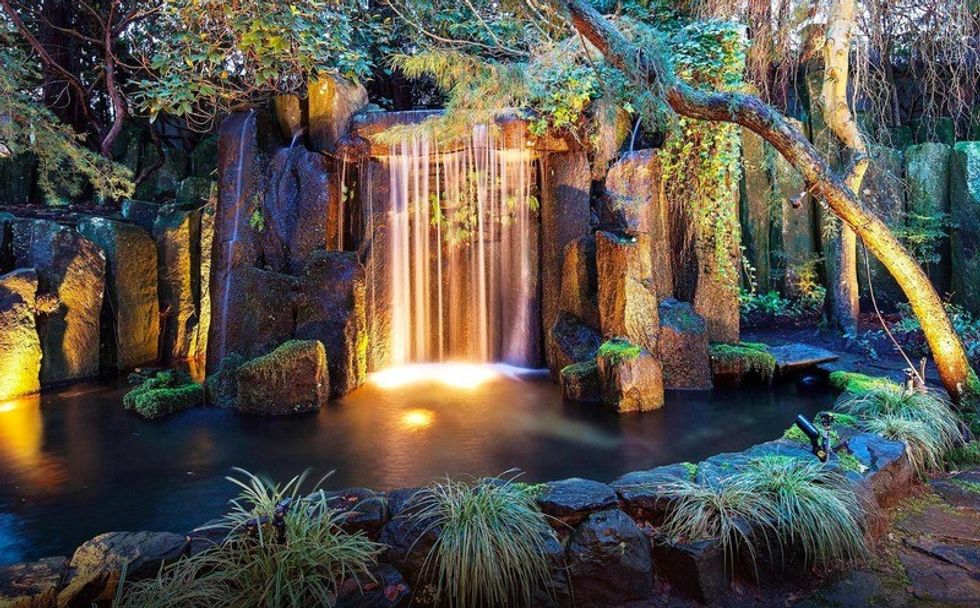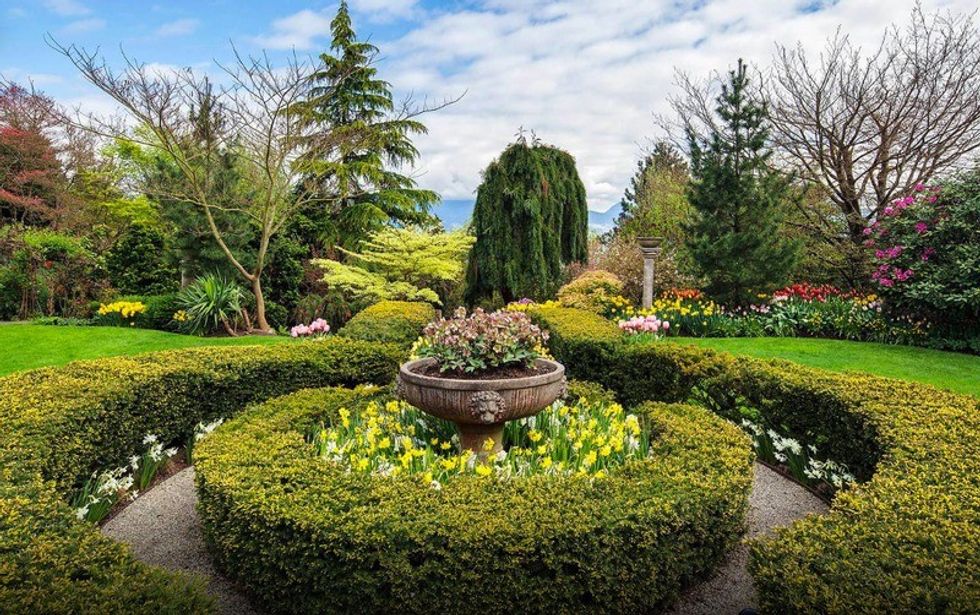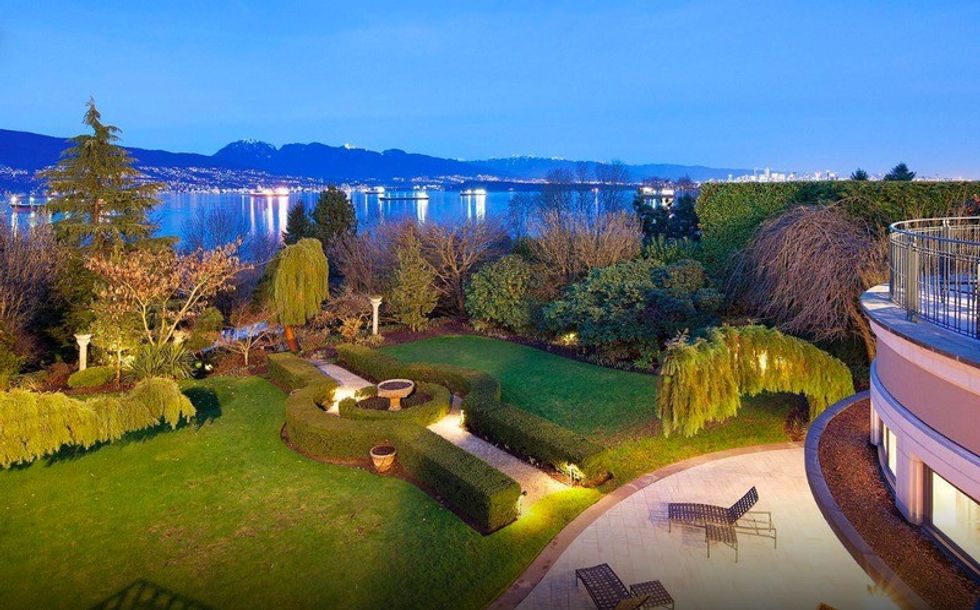 Listed Luxe