Toronto
Listed Luxe
Teddington Park Dream Makes Grand Entrance to Toronto's Luxury Market
More than just a home, this Teddington Park listing presents an unmatched opportunity for a lifestyle upgrade.
Nestled just north of where Yonge meets Lawrence, 46 Teddington Park Avenue is described as "an expression of perfection in its purest form."
And to those who prefer life's finer things: we imagine once you see the estate's virtual gallery below, you'll be quick to agree with the sentiment.
Complete with 5+2 beds and nine bathrooms, the home stands on a 14,108.02 sq. ft. lot. Finished with lavish and sizable offerings both indoors and out, the property — asking $15,880,000 — will surely change the life of the one who procures it.
READ: Timeless and Sophisticated Forever Home Hits the Market in South-East Oakville
To begin, the estate rests in the heart of one of Toronto's most esteemed pockets. With Rosedale Golf Club just steps away, the address is surrounded by midtown's best fitness centres, most mouth-watering eateries, and highly-respected schools.
York University's Glendon Campus is a mere stone's throw away, while TTC access couldn't be more convenient — Lawrence Station is just around the corner from the listing's address.
Where the estate itself is concerned, the entire place is dressed to the nines. Surrounded by manicured gardens, the home's exterior is classic-meets-contemporary, while the interior blends the traditional with the timeless. High ceilings and massive windows welcome the sunlight in, be that in the main living area, the kitchen, or the bedrooms.
Specs:
Each of the estate's 5+2 beds are expansive; they're ideal retreats for those seeking some quiet time with a book, or a good night's sleep.
---
Our Favourite Thing
This entire home is swoon-worthy, but we're most taken by the unique "extras" to be found hiding inside the estate's square-footage. A large home theatre, a sizable sauna, and an indoor hot tub add elements of extra luxury to the already-lavish environment. It's features like these that will take the lives of the property's new owners from great to… well, even greater.
---
This is all without mentioning the home's incredible backyard. Landscaped, sprawling, and finished with fire and water features, this is a space that beckons for lounging, regardless of the season.
Indeed, from entrance to back gate and from top floor to lower level, 46 Teddington Park serves up lifestyle perks like no other address. If you act fast, you could call the estate your own.
WELCOME TO 46 TEDDINGTON PARK AVENUE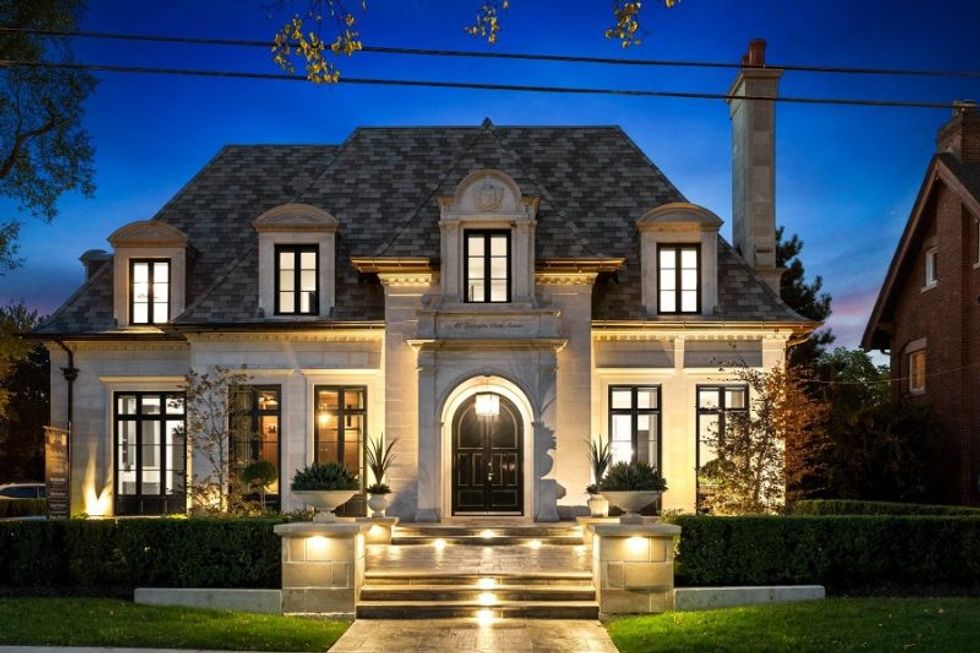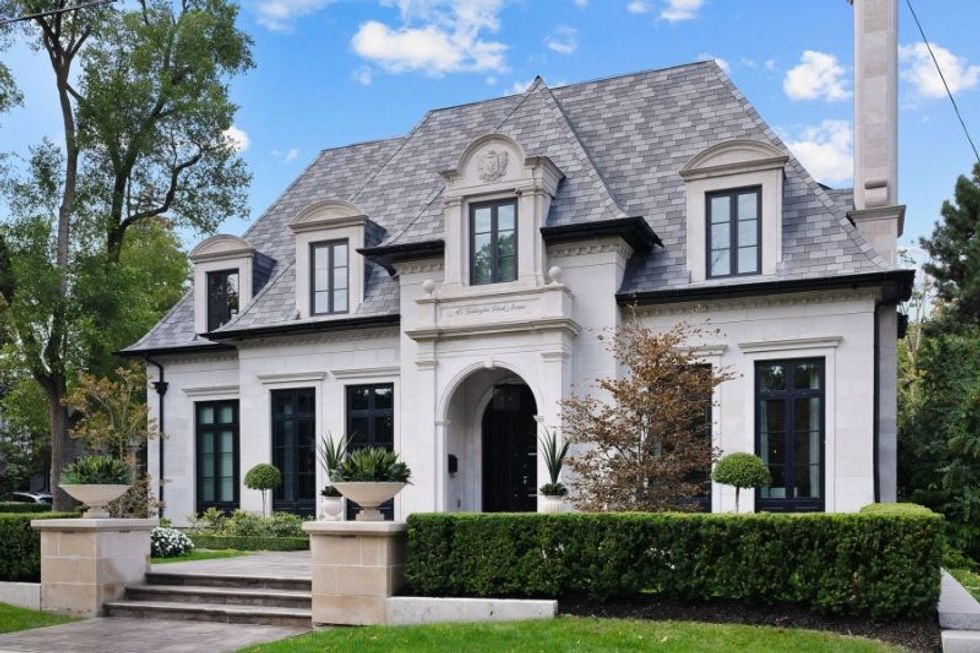 ENTRY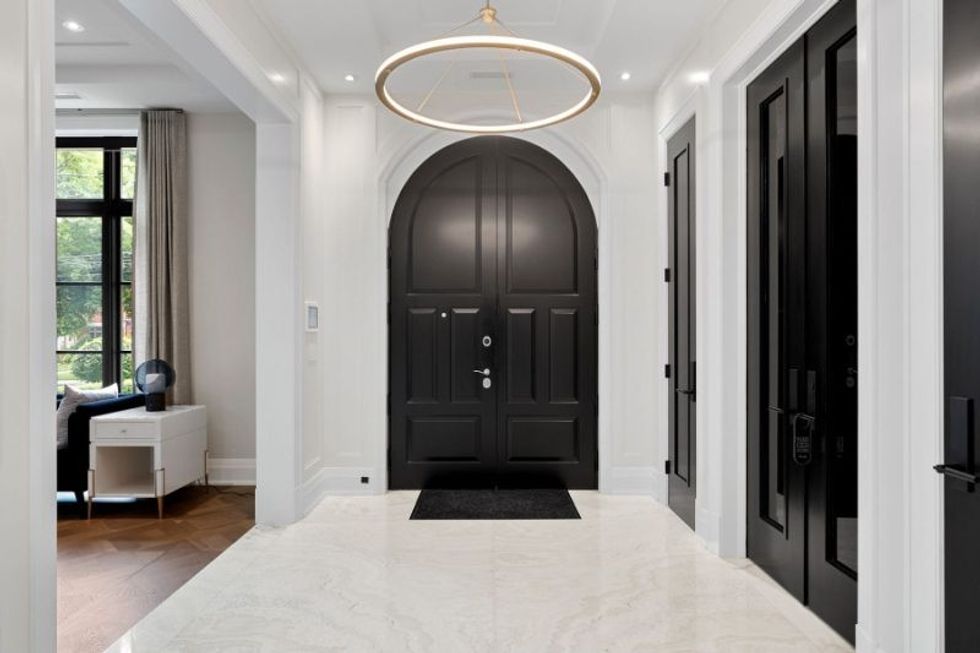 LIVING AND LOUNGE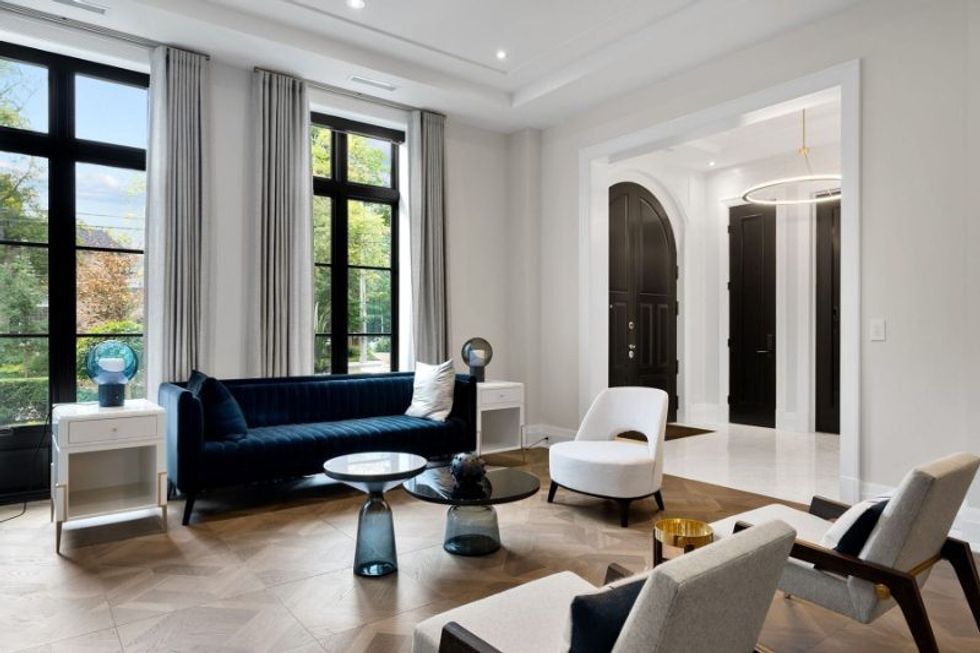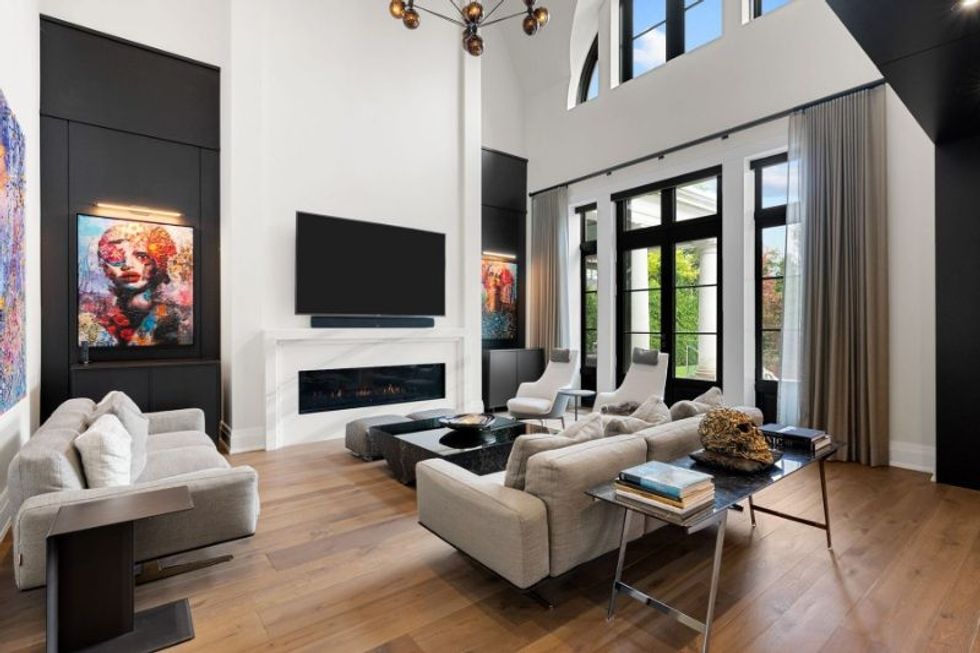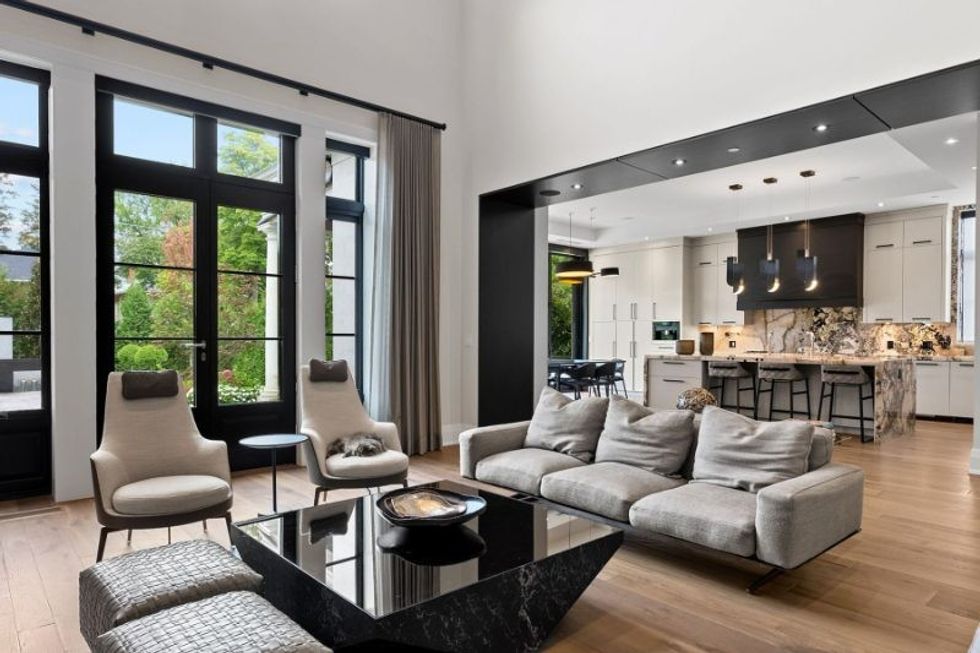 KITCHEN AND DINING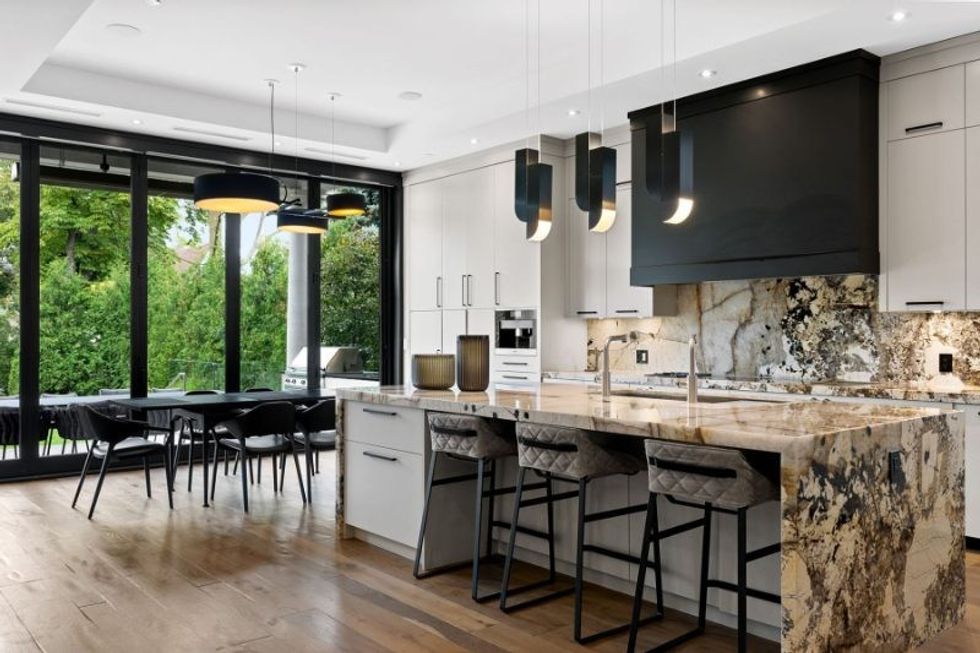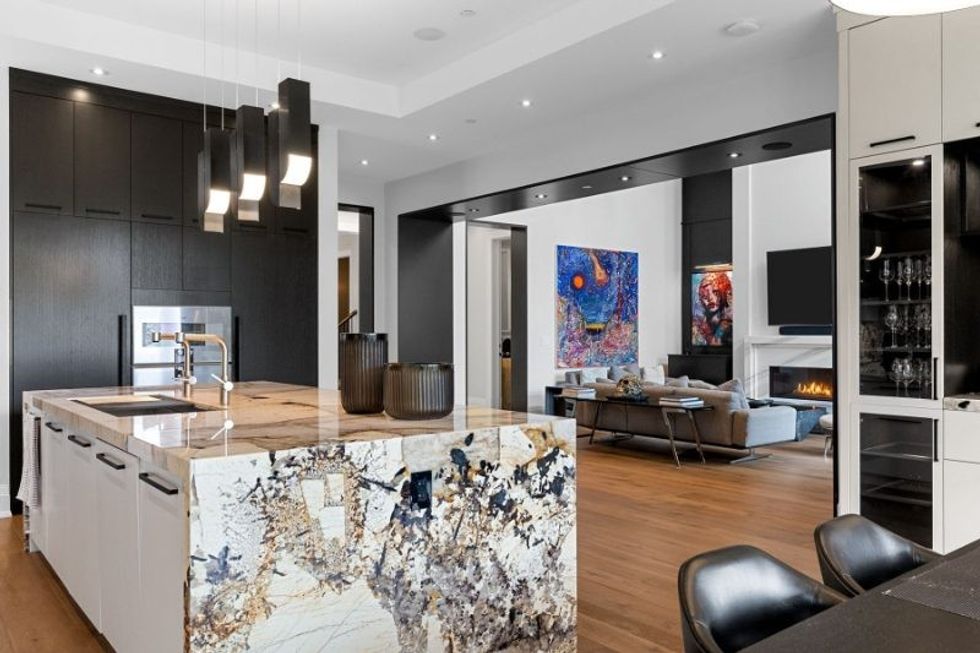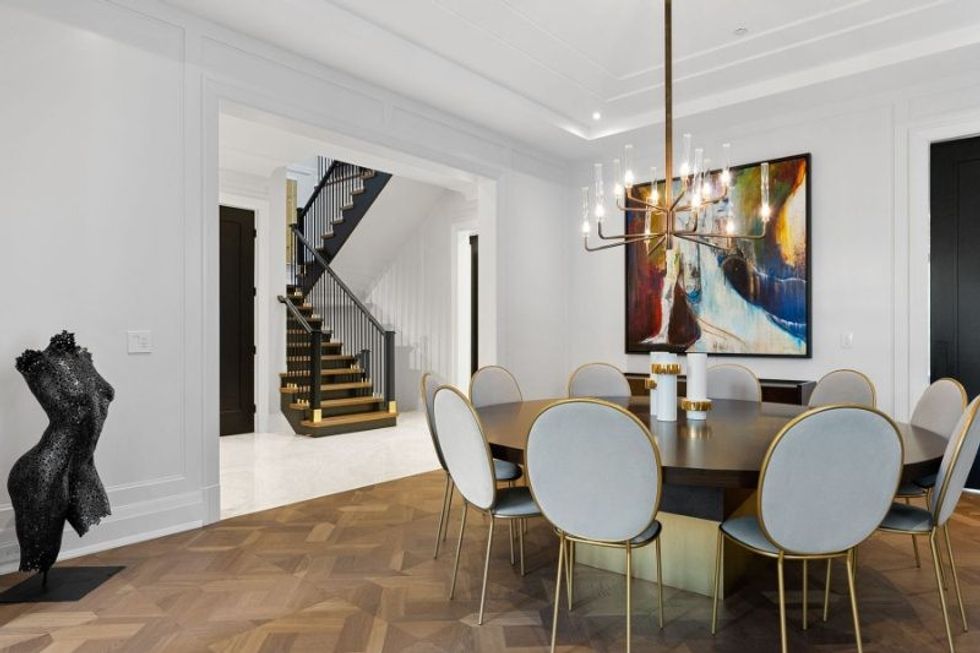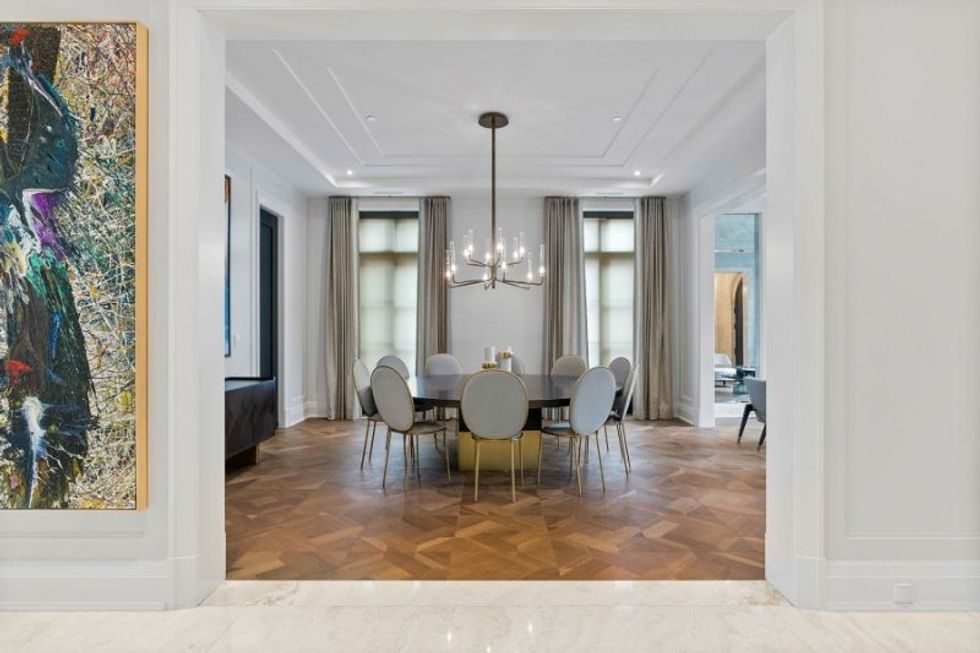 OFFICE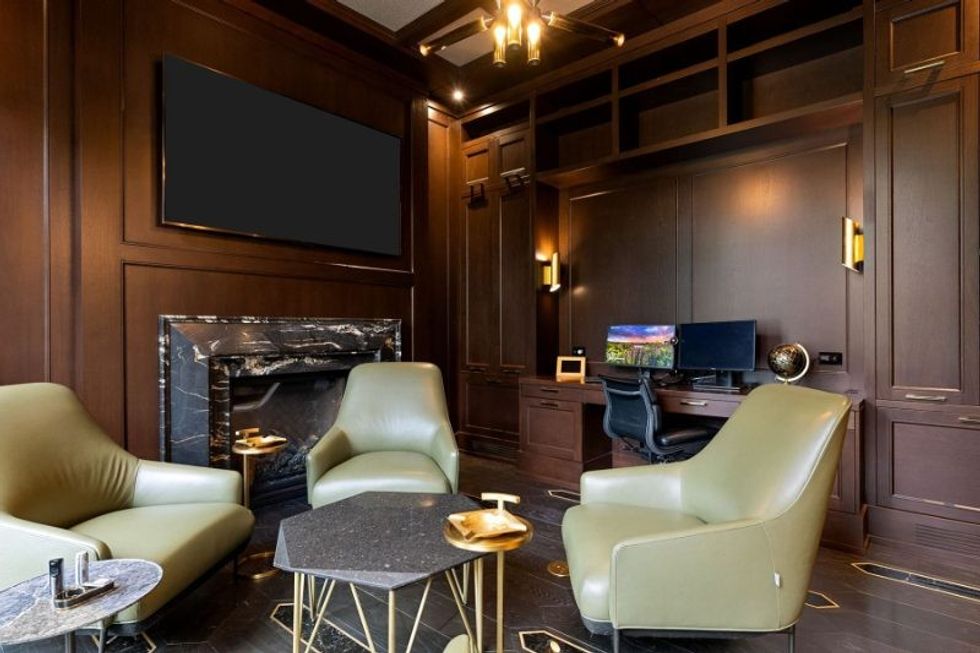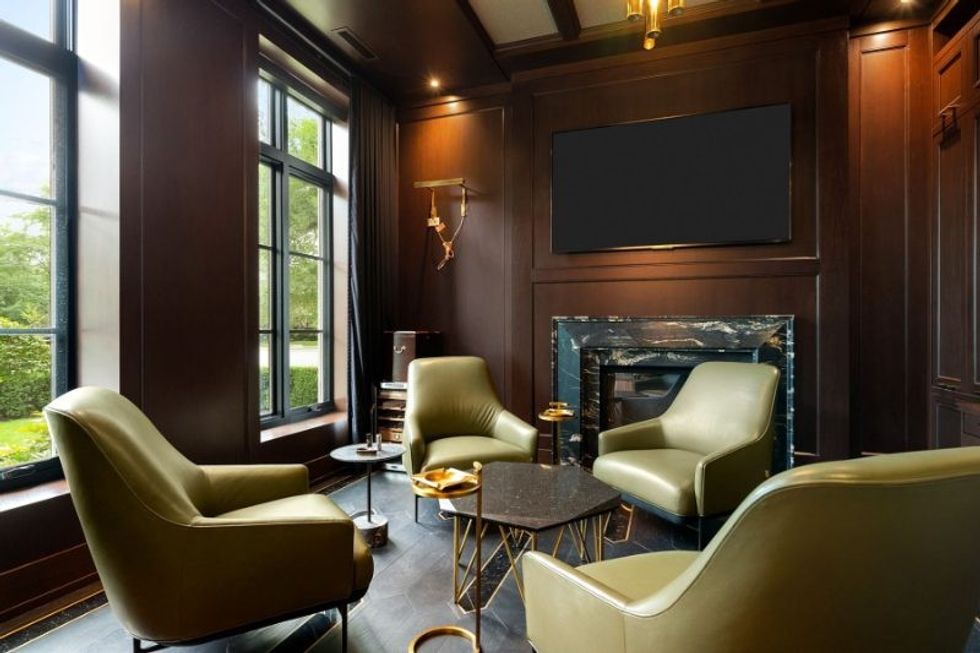 SAUNA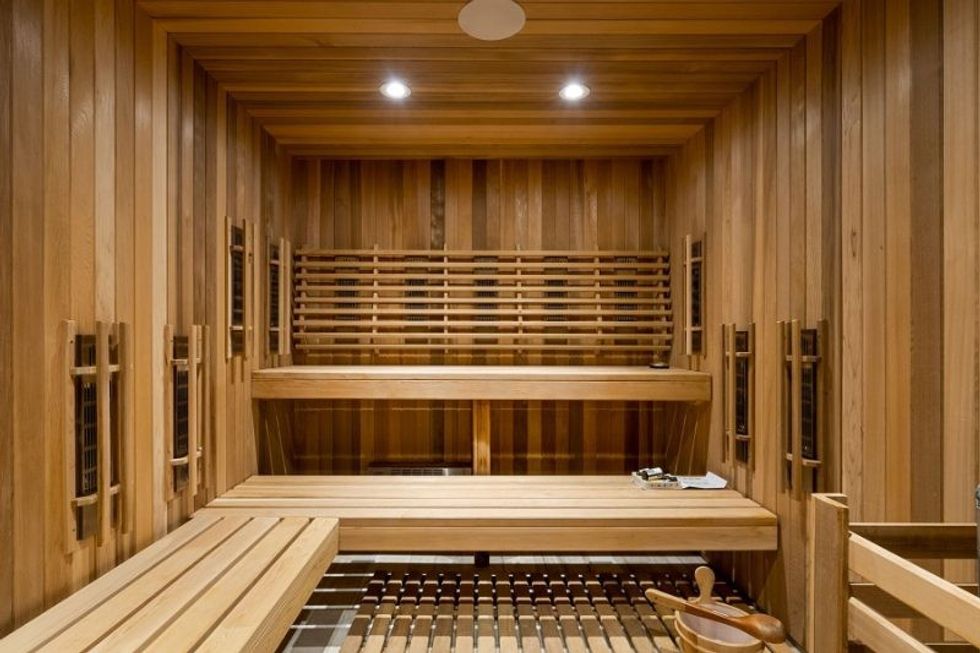 THEATRE
HOT TUB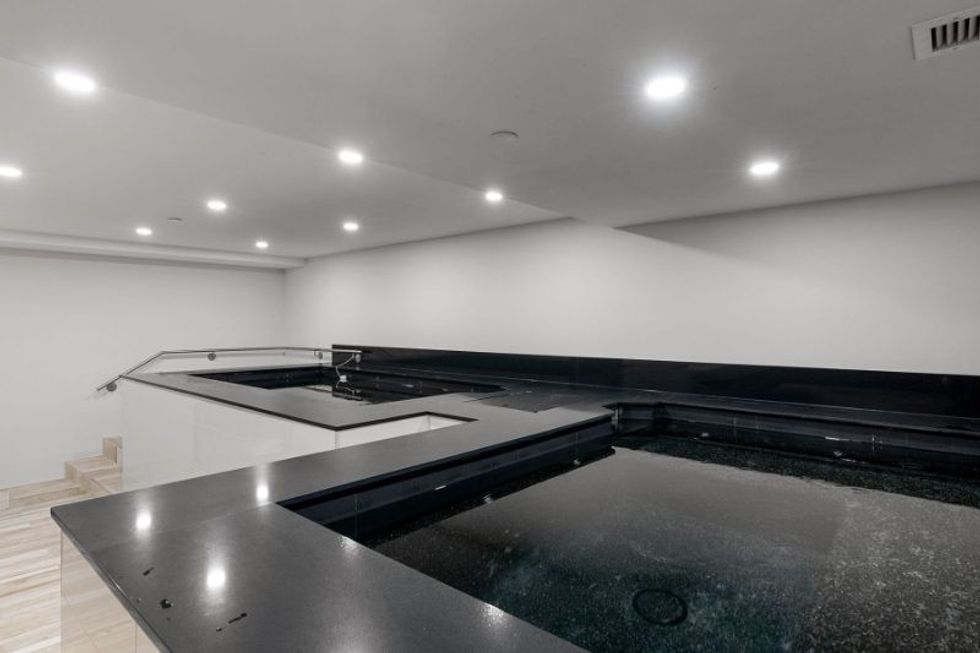 LOWER LEVEL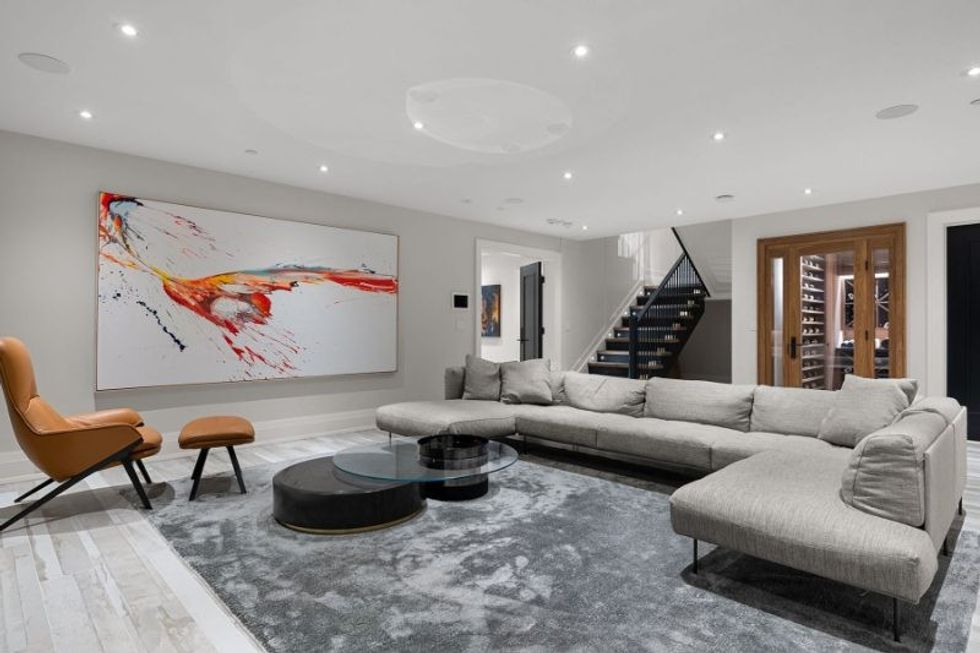 BEDS AND BATHS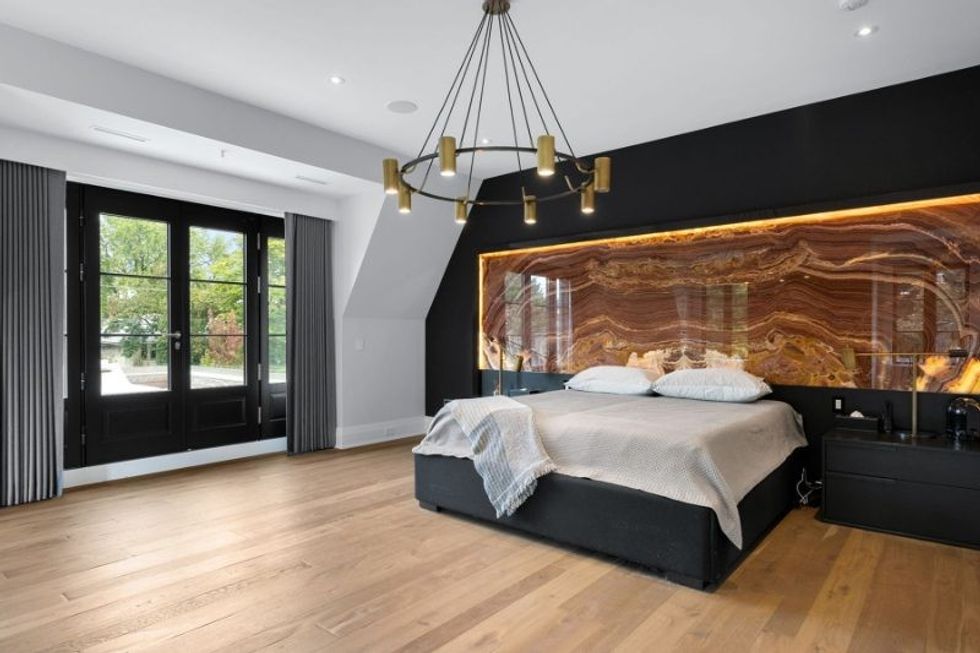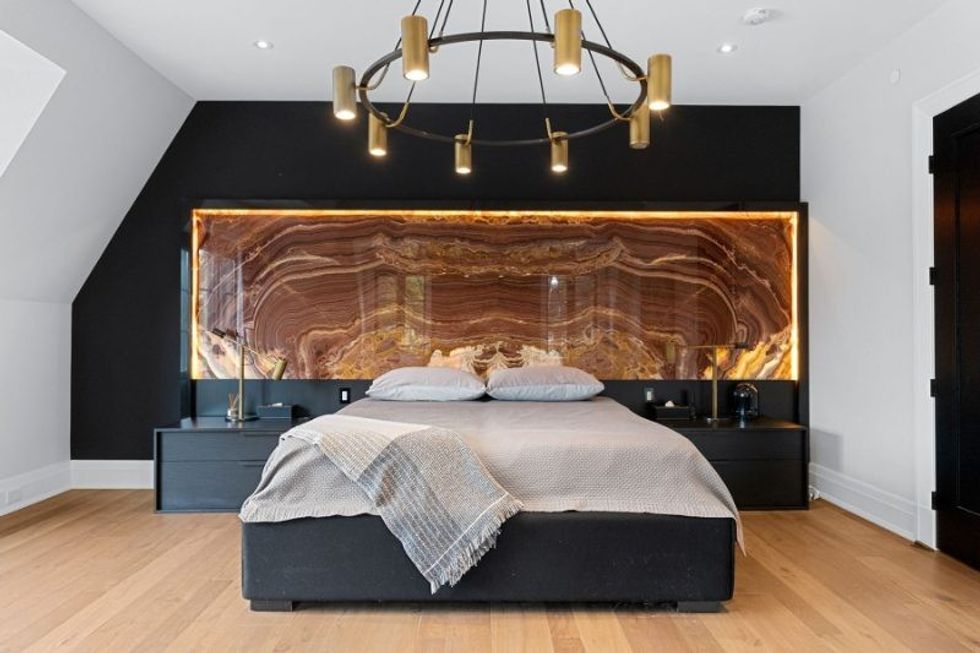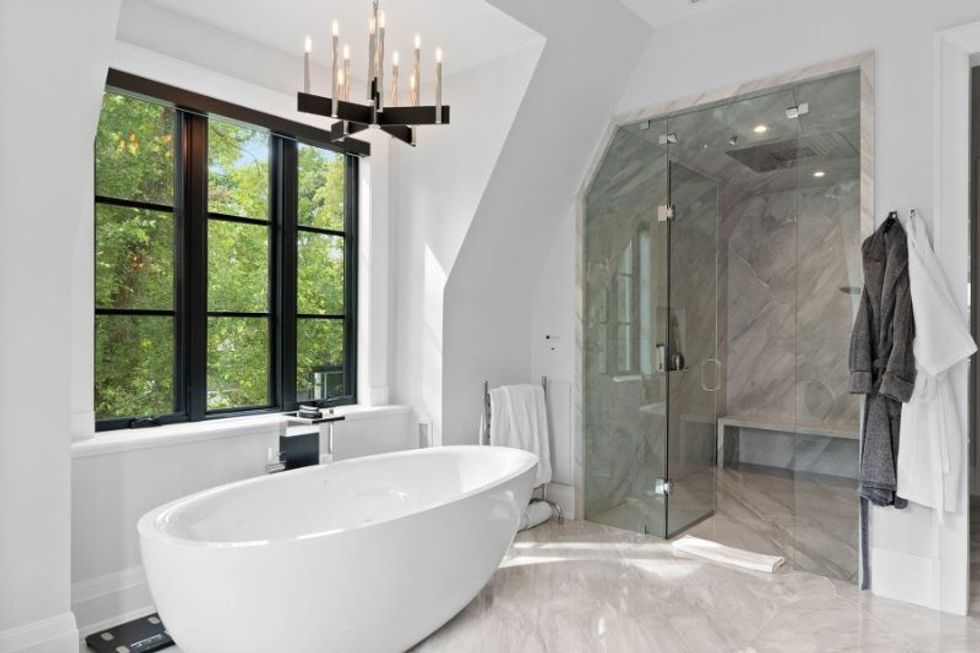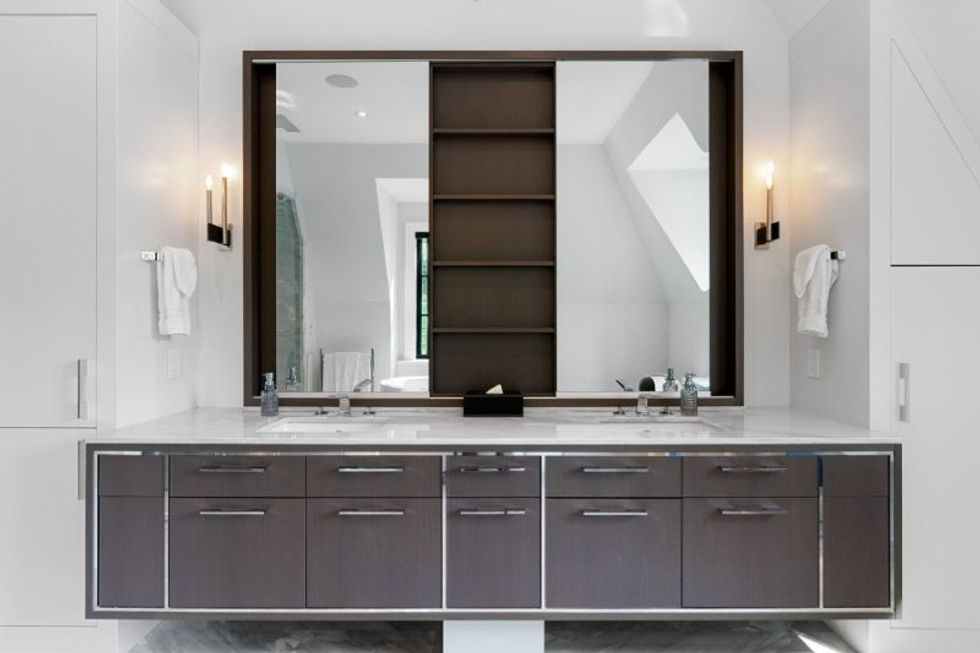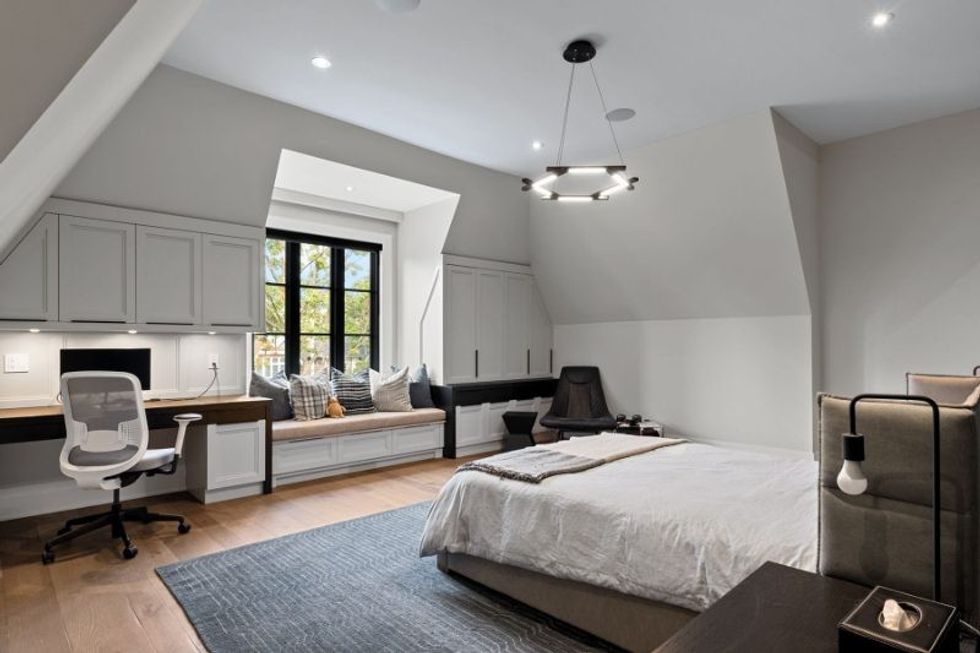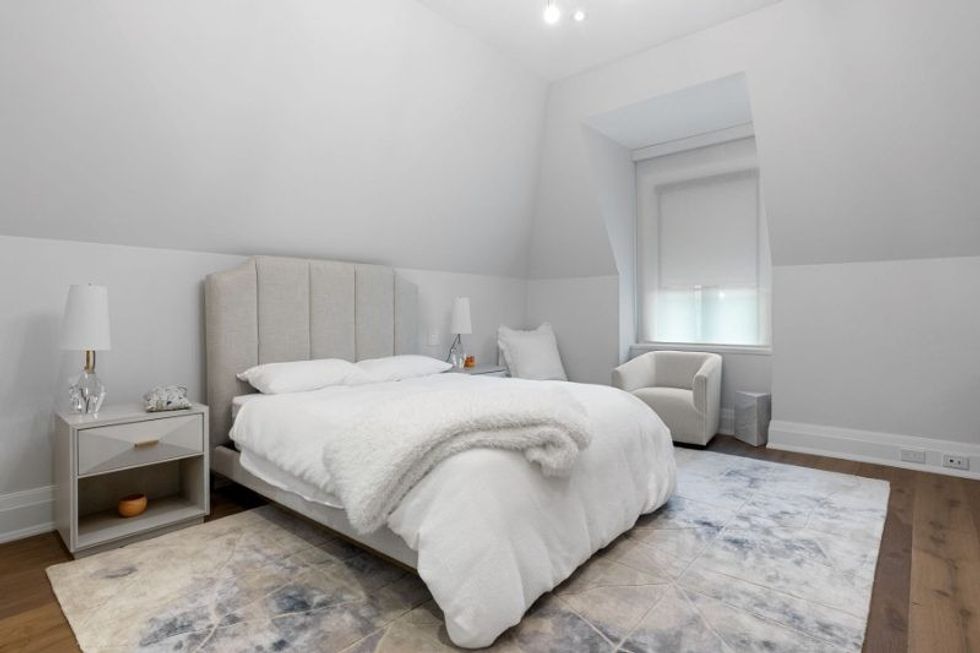 OUTDOOR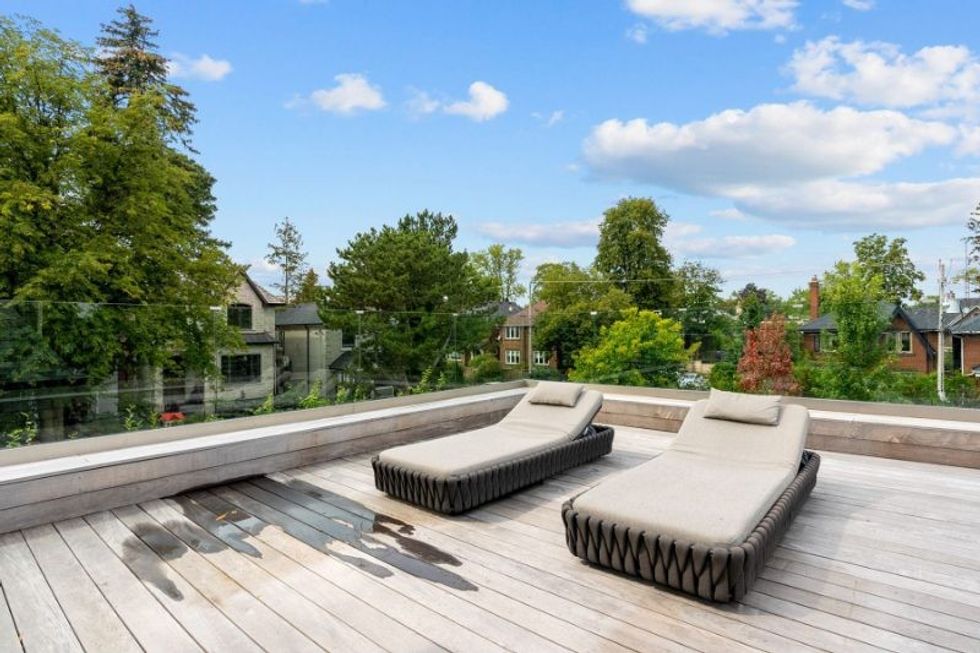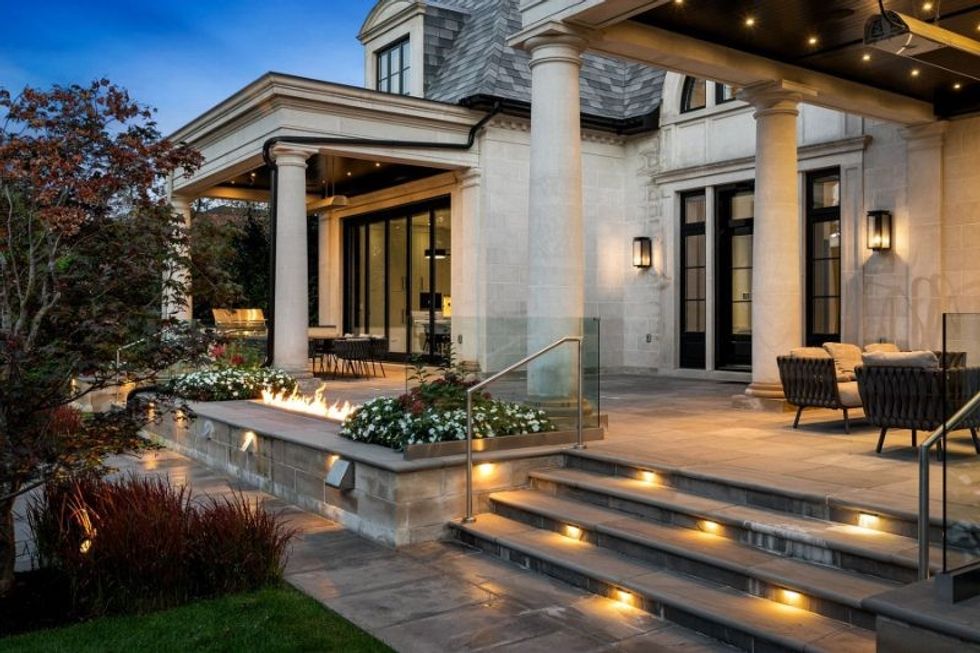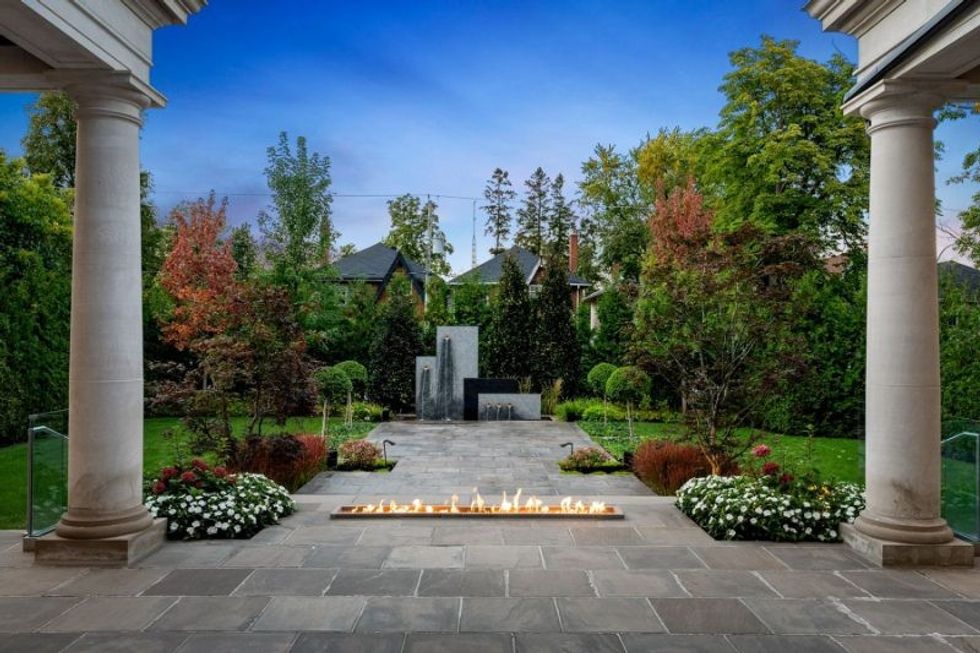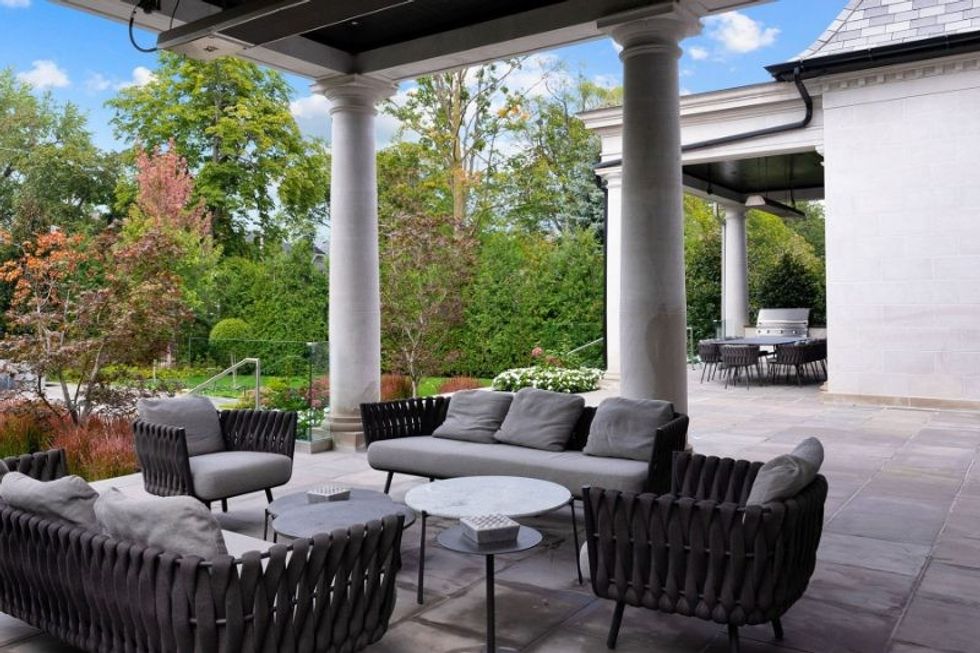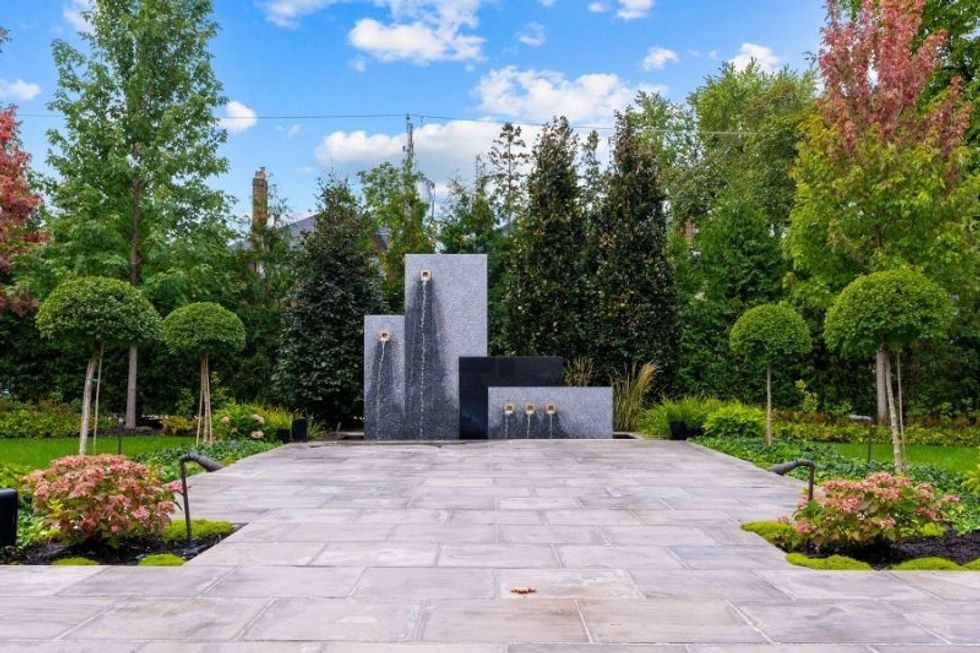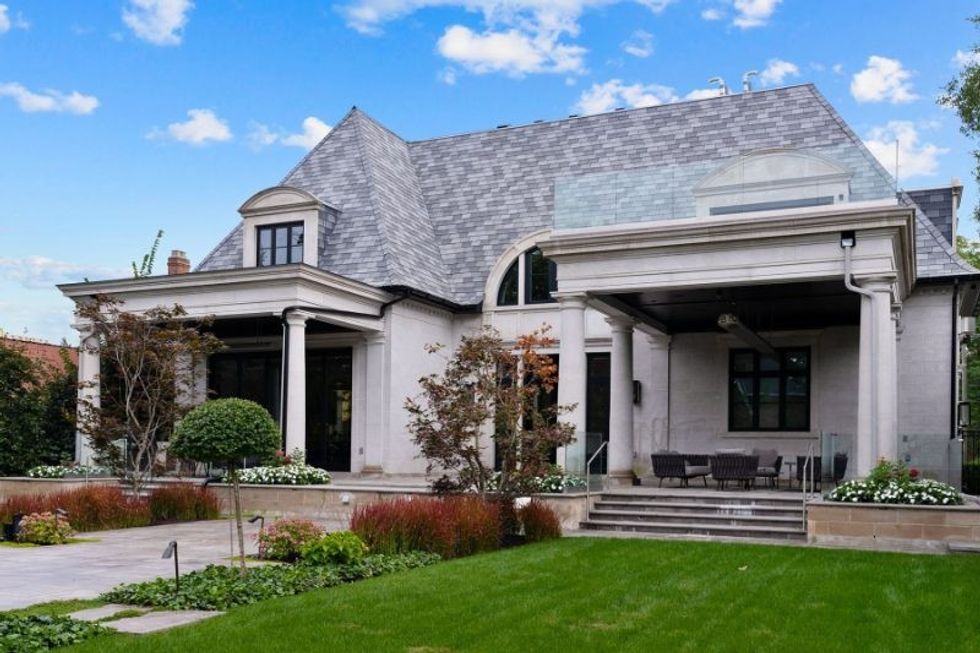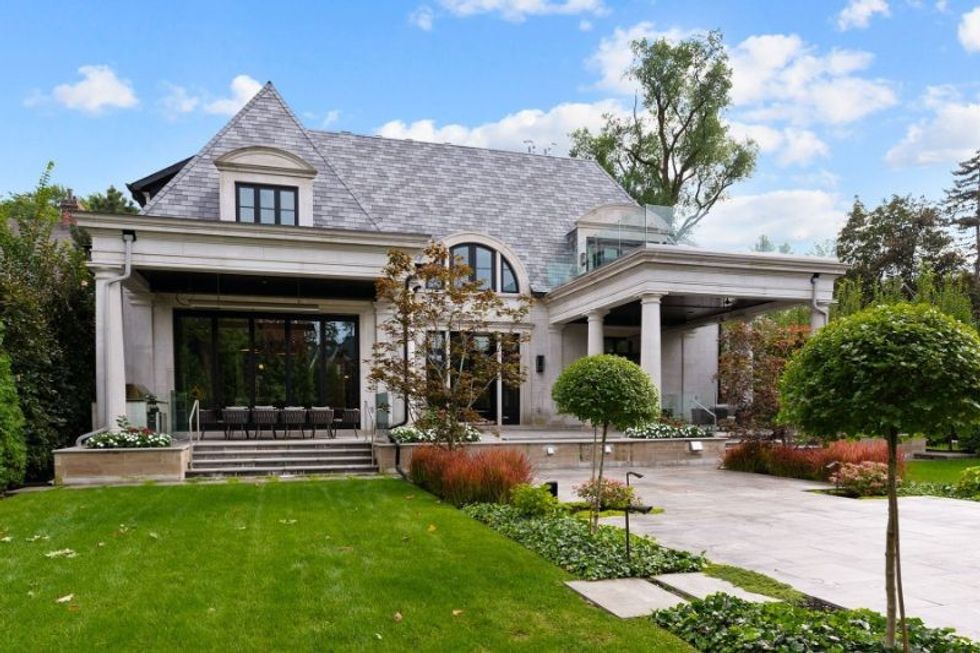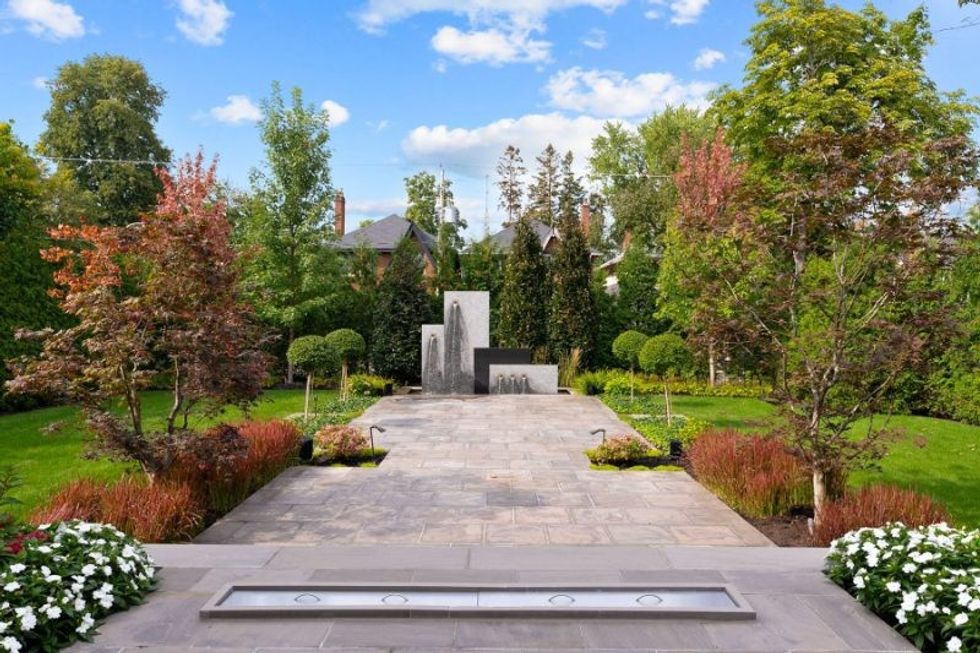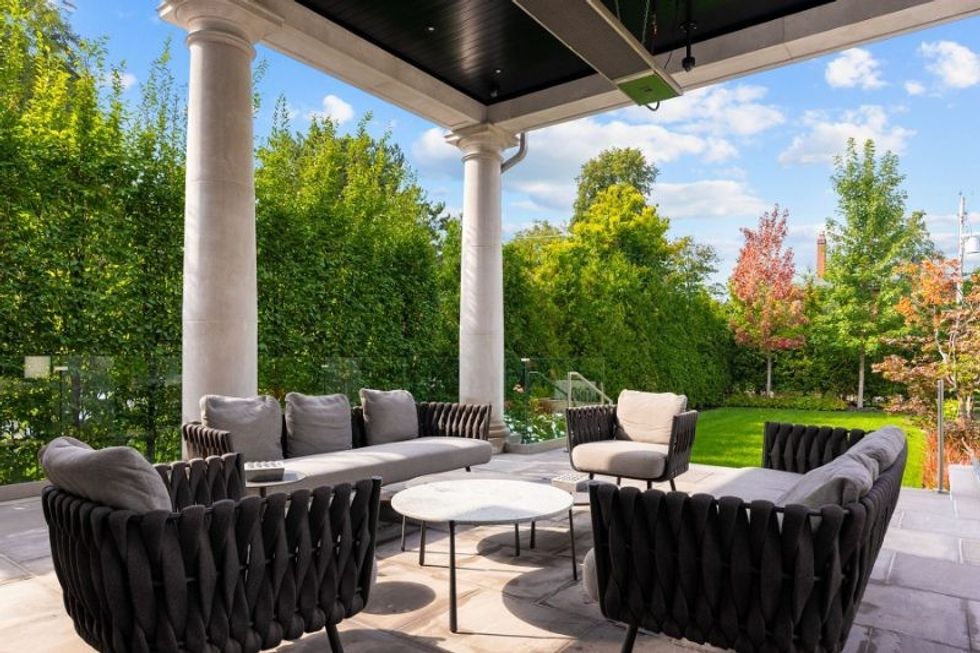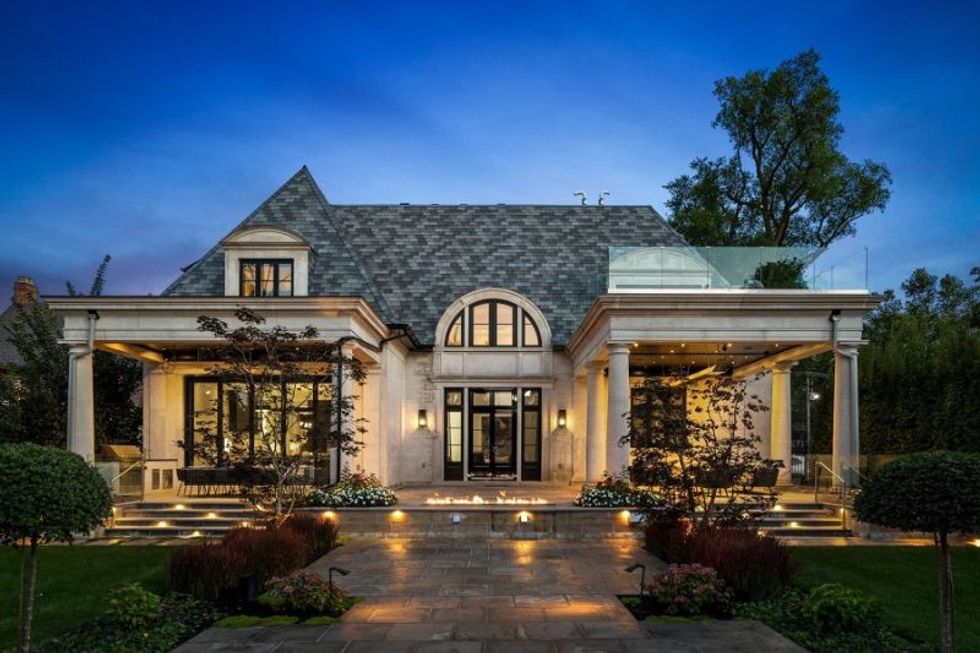 ---
This article was produced in partnership with STOREYS Custom Studio.