Prospective buyers with a fear of the dark should probably avoid a recently-listed Toronto home.
---
Located at 388 Rhodes Avenue in the city's Greenwood-Coxwell neighbourhood, the property has no power, and the listing advises bringing a flashlight if your viewing falls after dark.
The listing, which is geared towards investors, contractors, and other handy people, suggests making the property "your next project." Even from the street, it's obvious some elbow grease is required.
Chunks of concrete are missing from the steps that lead up to the home, paint is pealing off the porch, and the shingles are weathered and worn. The lawn is overgrown in some places and barren in others.
The Specs:
Inside, the floors are filthy and the ceilings are stained. In the mudroom, some of the tiles have rotted away, revealing the insulation.
The home does offer a formal living room and dining room, although it's unclear if the wall-to-wall carpet that runs between them is supposed to have a green hue. Amid shockingly turquoise cabinets, rust is all that remains of the kitchen appliances.
The water-damaged walls, flaking paint, and stripped hardwood found in two of the bedrooms don't promote the most restful of sleeps. But neither do the hole in the ceiling or the unhinged closet door located in the third.
If you look beyond the obvious signs of wear, 388 Rhodes Avenue does offer a lot of potential with the right renovation. There's also a spacious backyard (once the debris is removed) and a basement with a separate entrance.
And, as the saying goes, "location, location, location," -- the home is within walking distance of the TTC, GO Transit, shops, and restaurants, while downtown Toronto and the Bluffs are both just a twenty-minute drive away.
388 Rhodes Avenue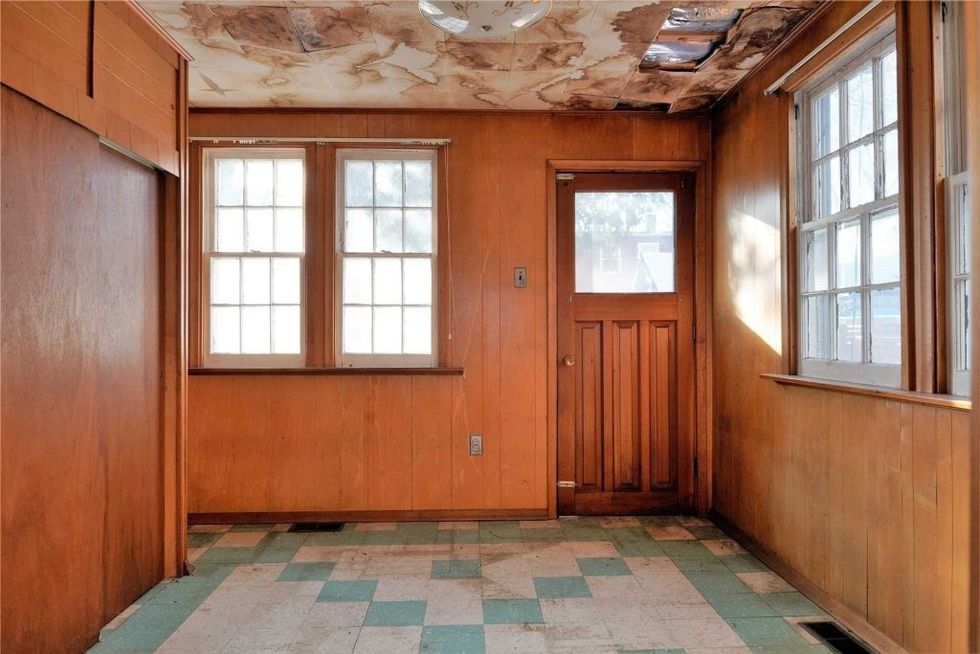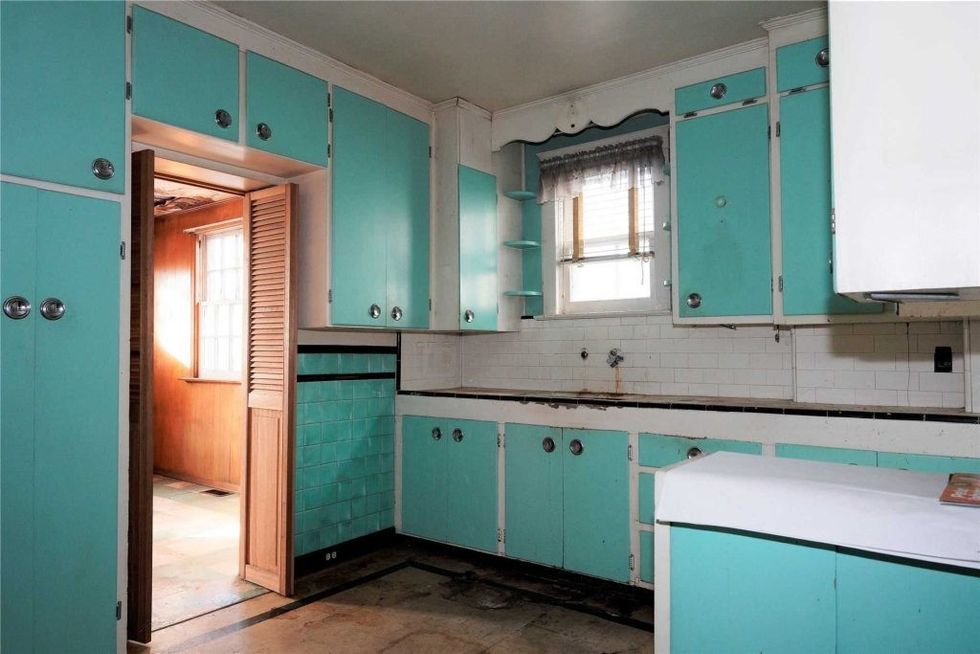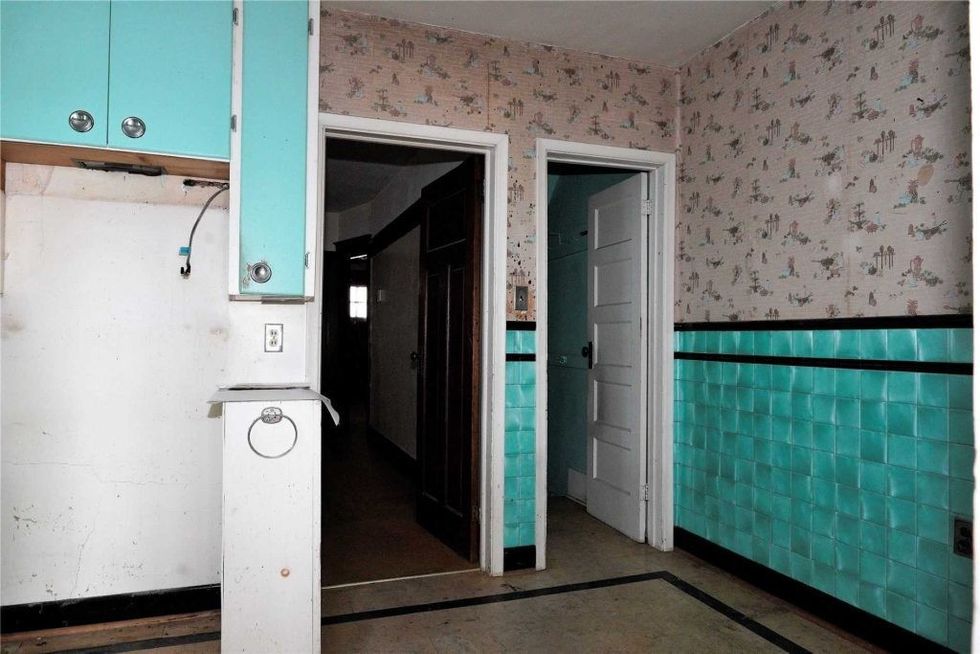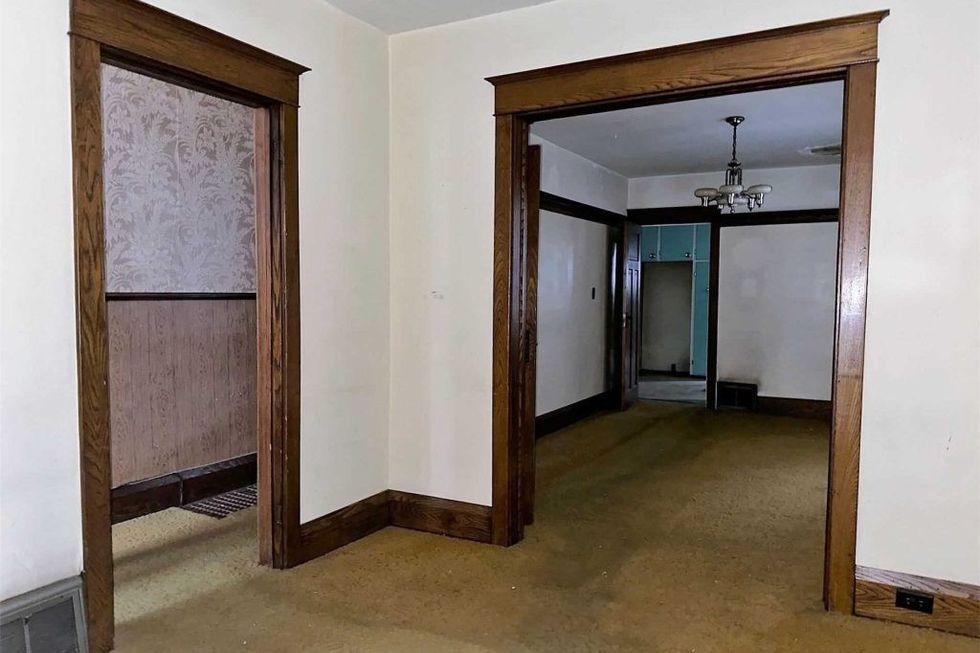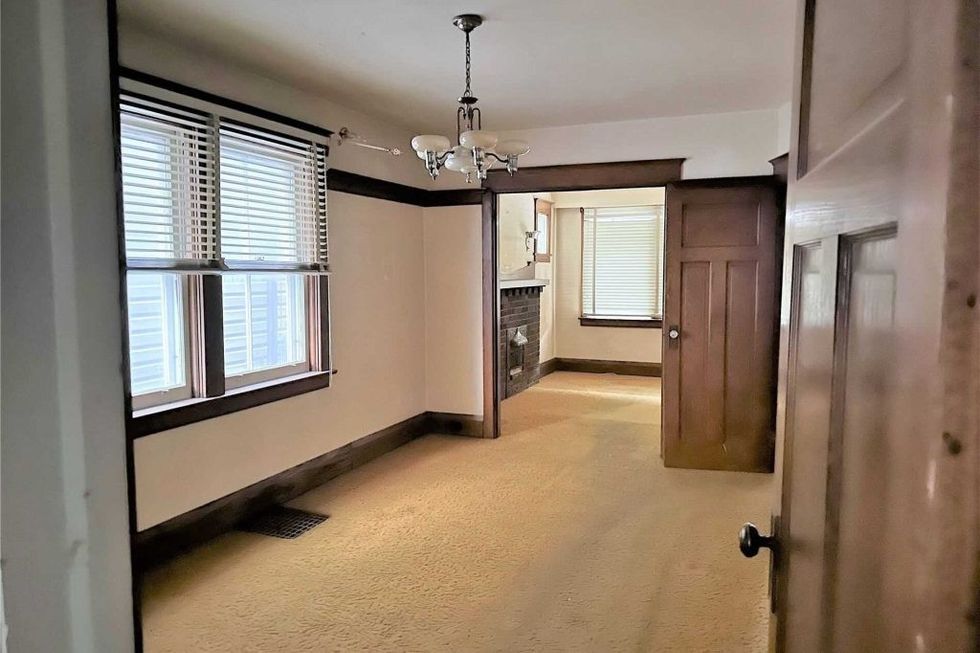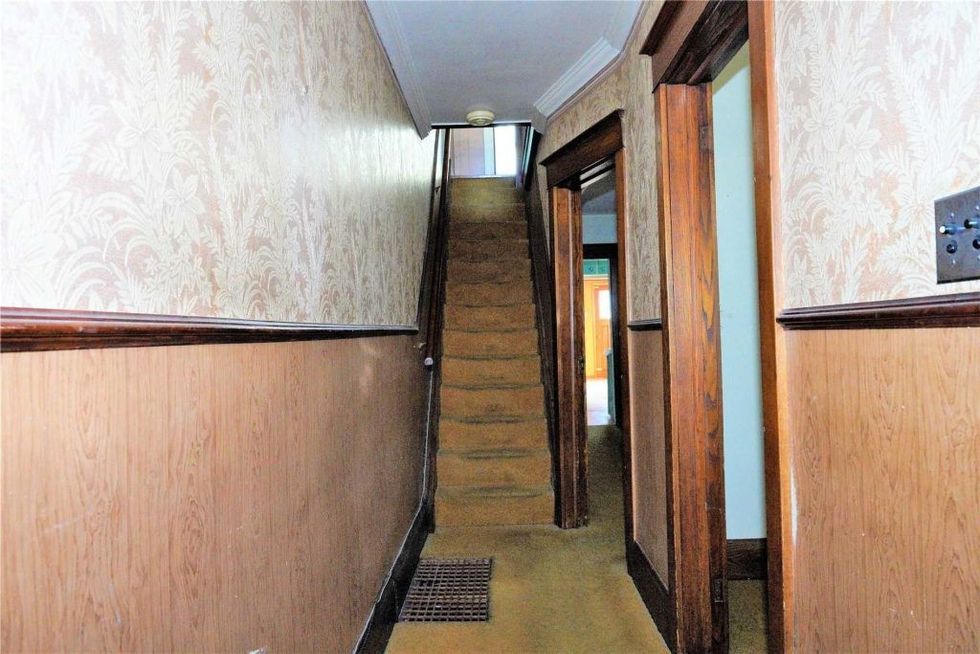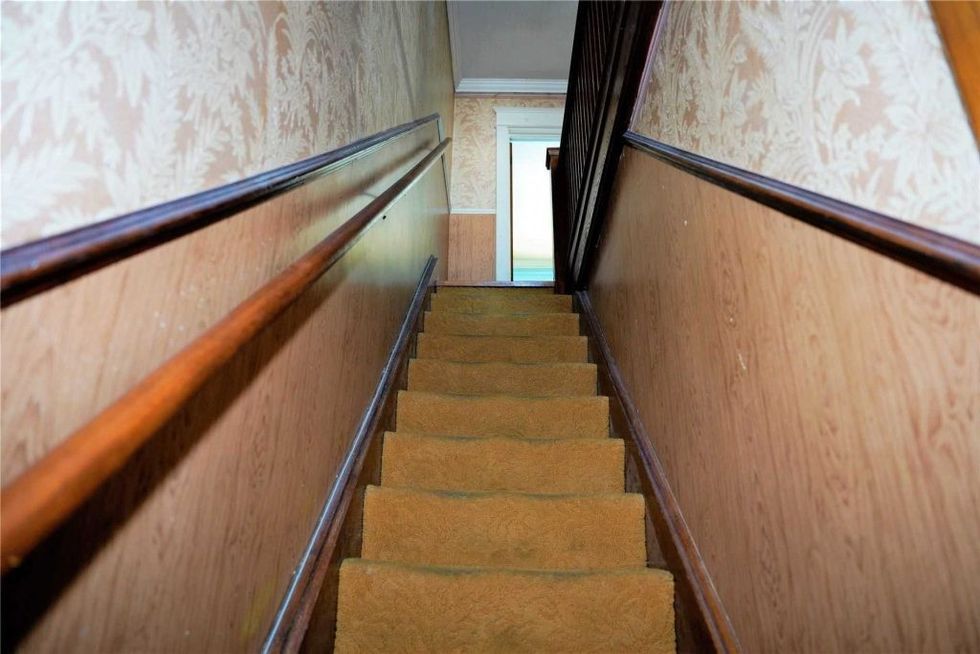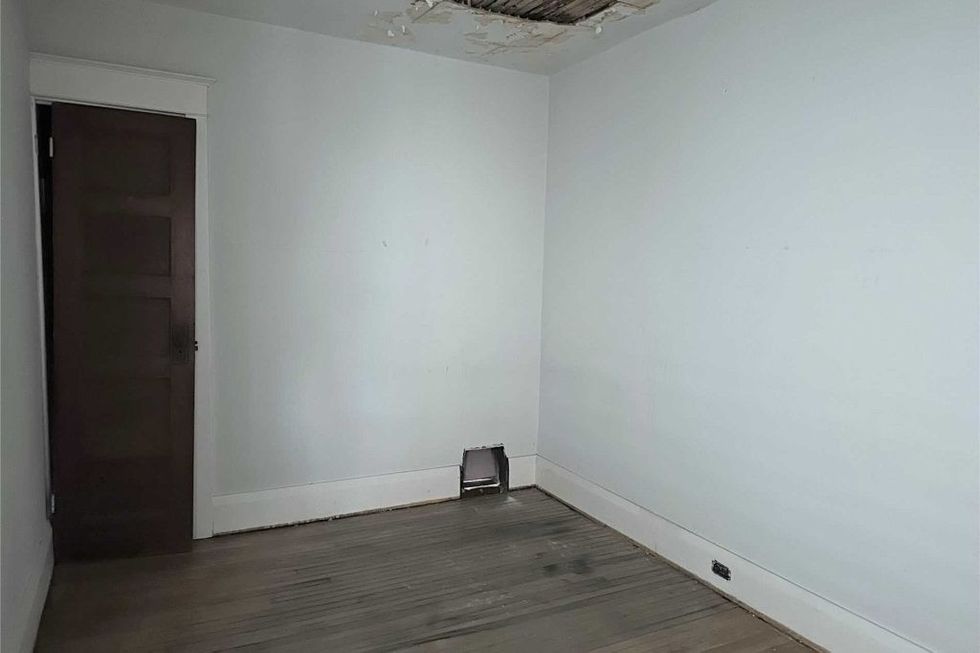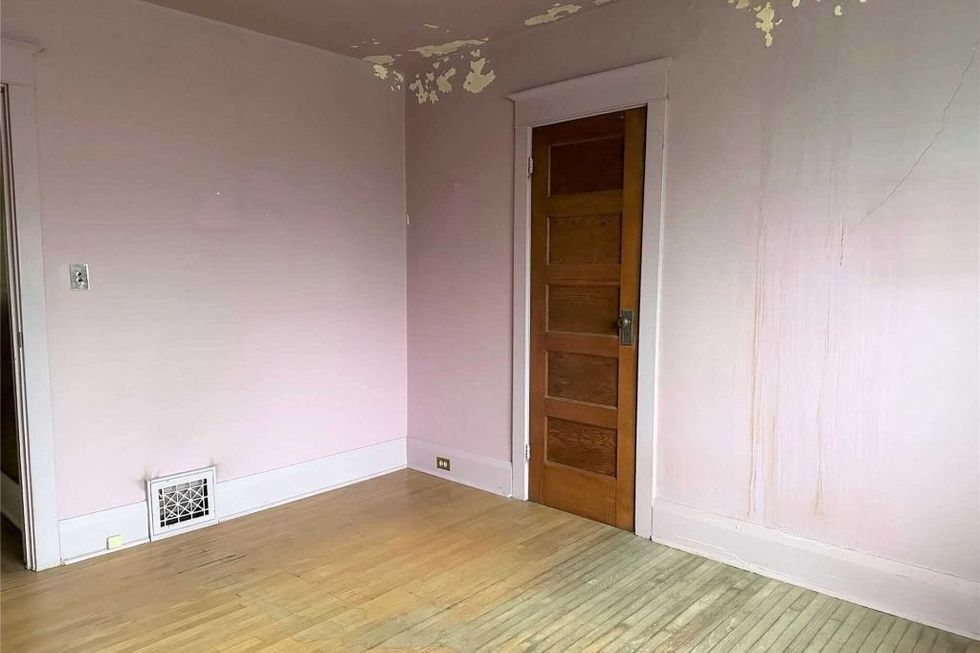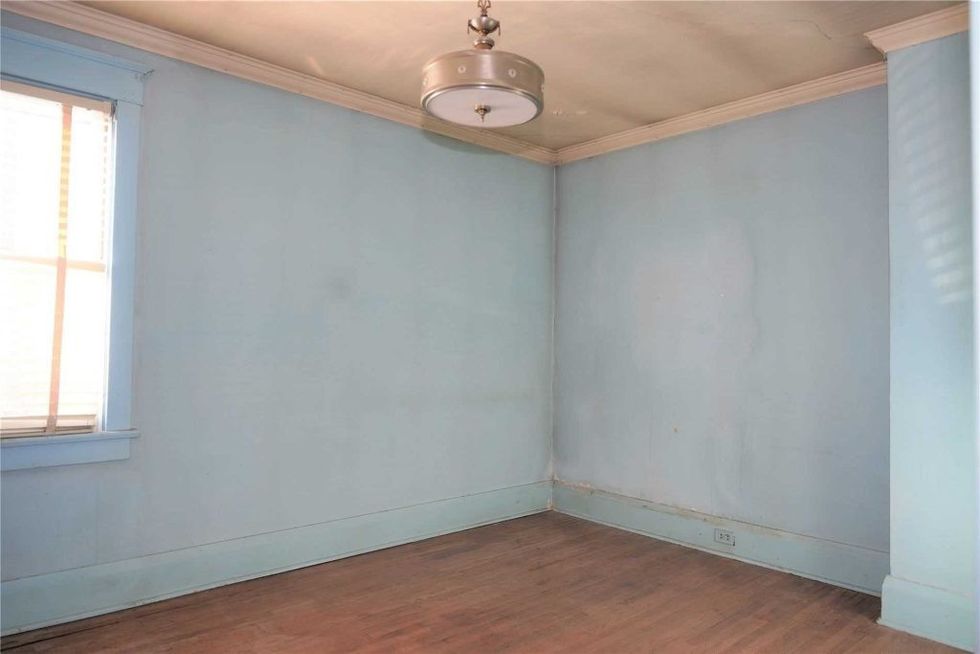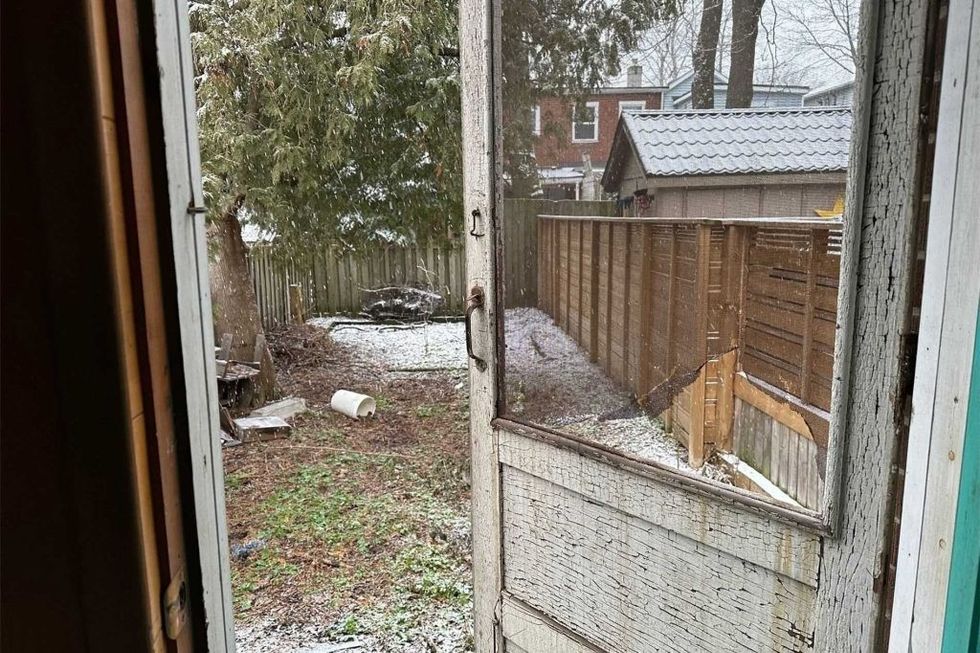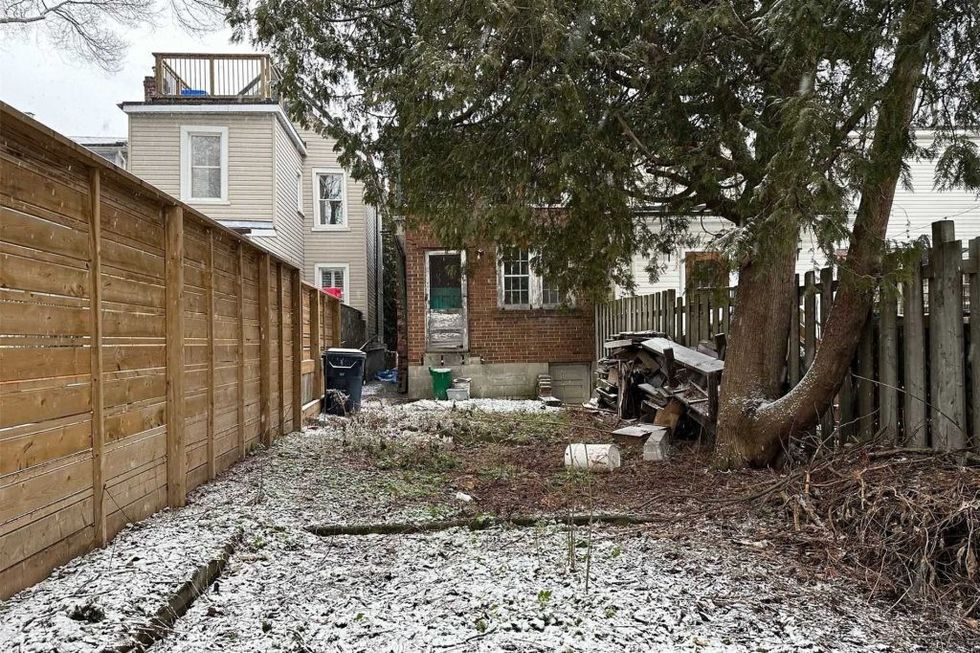 Listed