It's easy to gripe about what $1 million can get you in Toronto, shed-like spaces and spots deemed "unsafe to enter" considered. But a new listing on Broadview Avenue proves that with patience, perseverance, and some exploration of the east end, there are still chances to strike gold.
---
Fresh to the market, 430-68 Broadview Avenue is a two-bed, two-bath, two-level spot that's so chic, it's nearly offensive. Exposed brick meets Douglas-fir beams in the expansive unit, while 10.5-foot ceilings hang overhead and massive windows make the more than 1000-square-foot space look even larger than it is.
Polished concrete throughout the unit ensures the consistency of that beloved hard-loft feel, but a gorgeous custom kitchen, new bathrooms, and warm wood bring about an air of coziness. As the property's listing declares, the spot truly serves "balanced perfection."
What could this stunning space be asking, you may wonder? A crisp $999,000; although the price does near the $1 million mark, it still rests a solid pocket-full of change under what other, less snazzy properties across the city have been listed for in recent months.
READ: Listed: Frank Lloyd Wright-Inspired Hogg's Hollow Retreat for $4.2M
Across two storeys, 1,100 square-feet invite you to explore a historical-modern fusion of design. The master bedroom, for example, includes stunning exposed brick walls and a precious, in-chamber, two-piece ensuite. Meanwhile, the second bedroom is complete with a Murphy bed and built-in cabinetry, which makes transforming the space into something different -- an at-home office, say? -- breezy.
An open-concept kitchen and living room make for easy entertaining, where guests can enjoy hors d'oeuvres on the couch while hosts finish dressing the salad at the island. While entertaining, or savouring solo time, the 240-square-foot terrace is sure to be a beloved destination. Sweeping eastern views pour from the balcony railing, serving as the perfect backdrop for wine with pals or settling in with a book after a long day.
The space is, unquestionably, ideal -- particularly for those with a keen eye for slick design and a love for urban atmosphere. Nestled into the heart of one of the city's most endearing neighbourhoods, the property is like a sanctuary in the centre of it all. Down at street level, Riverside awaits, with all the small-owned shops and restaurants the area has to offer. What's more, the the 24-hour 501 streetcar is only two short blocks away, making access to anywhere, anytime, easy.
Specs:
Address: 430 - 68 Broadview Avenue
Price: $999,000
Taxes: 

$3,367/yr

Maintenance fees: $821/mo
Bedrooms: 2
Bathrooms: 2
Size: 1,100 sq. ft.
Need some more convincing before you take the plunge? Look no further than the digital tour below:
EXTERIOR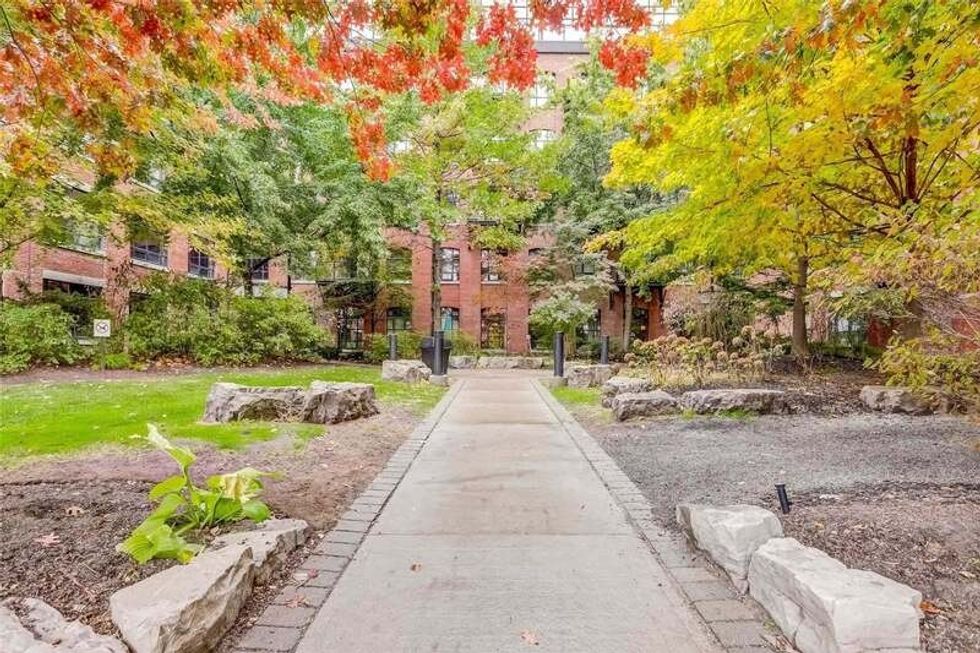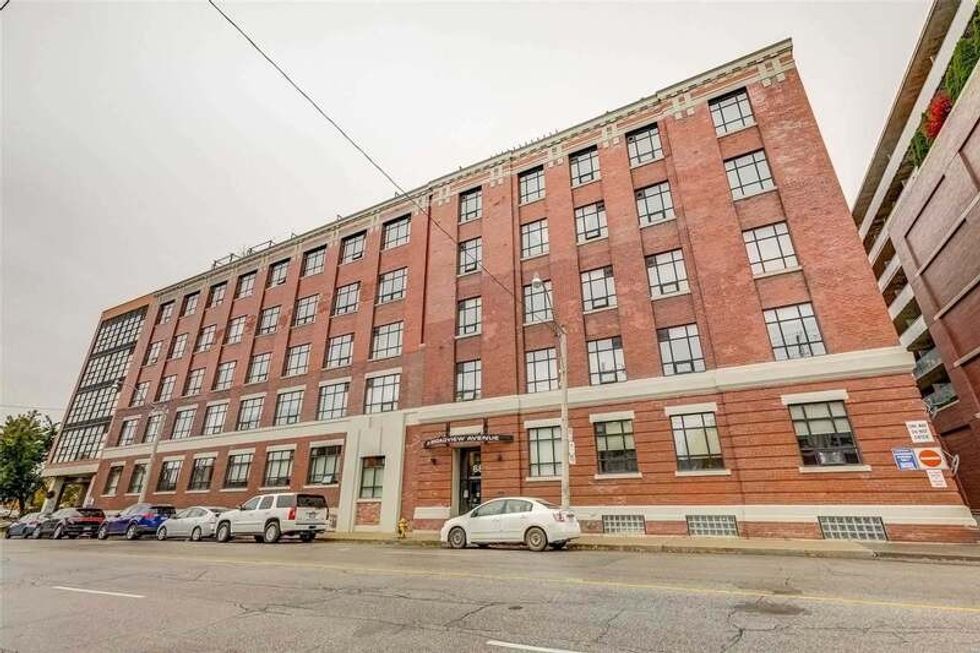 LIVING AND LOUNGE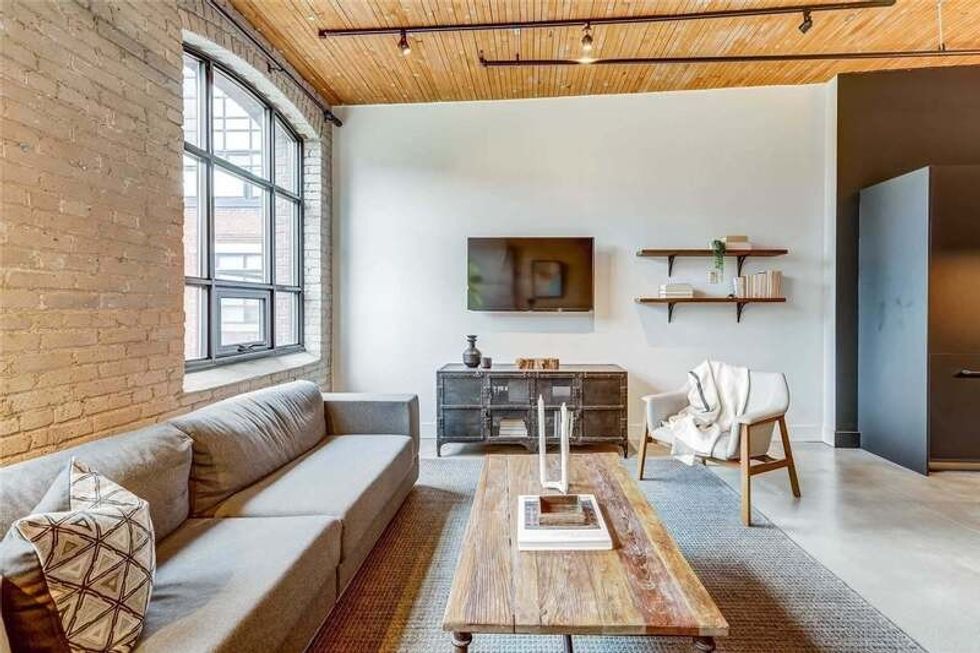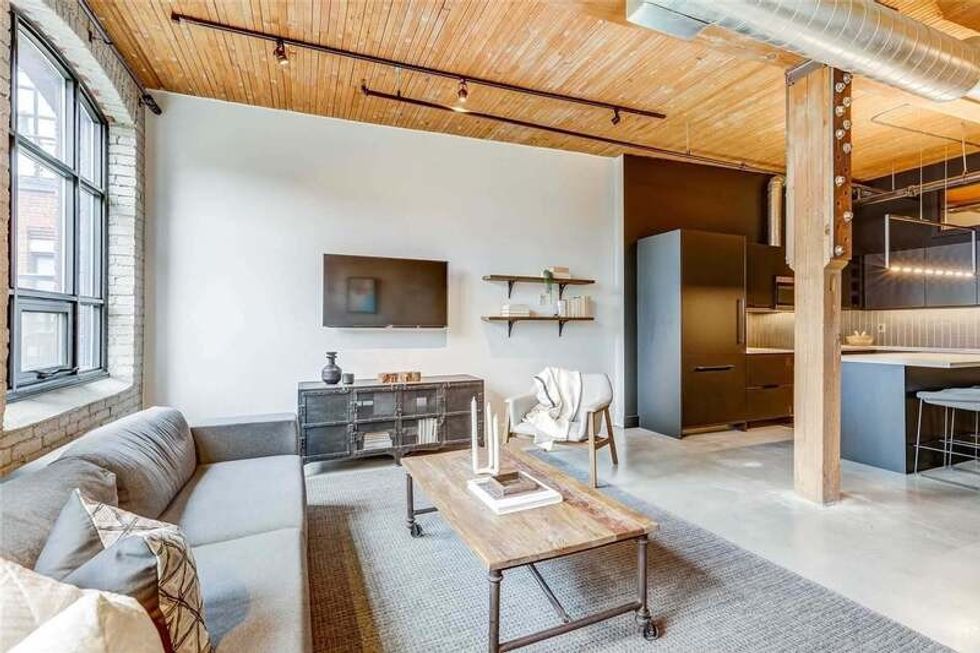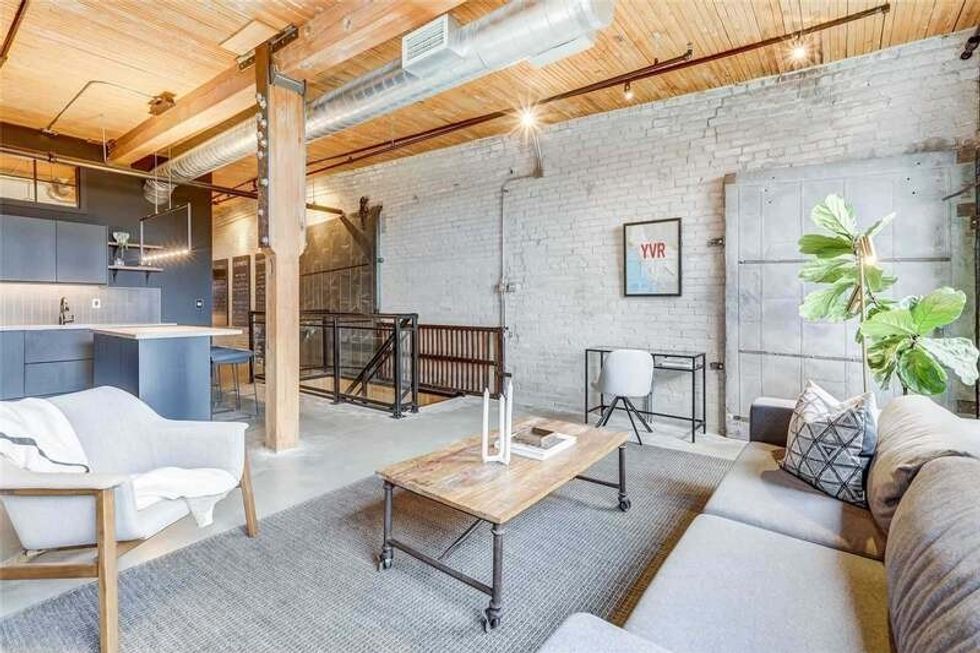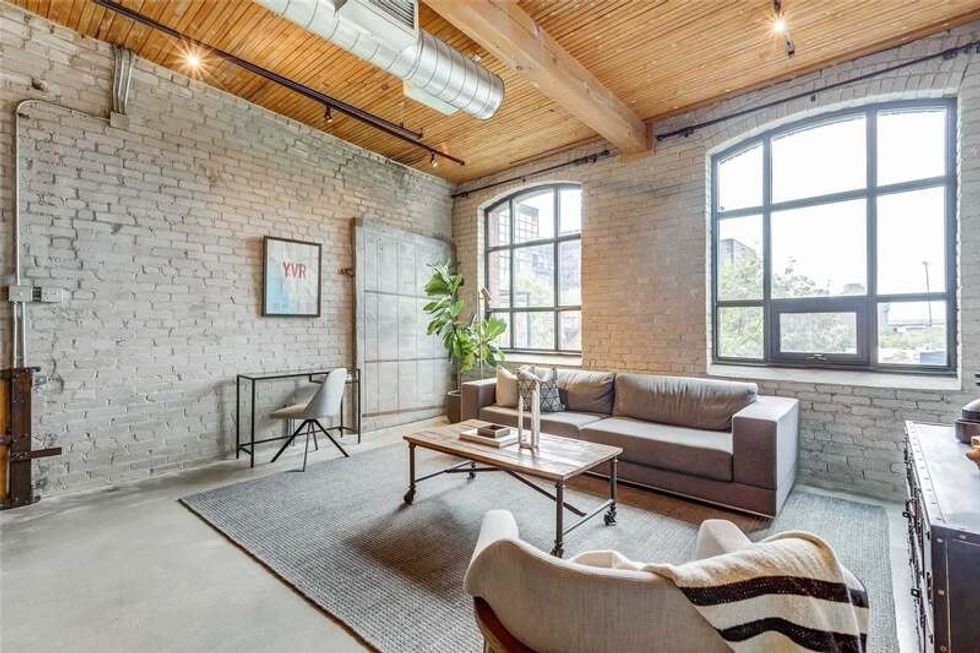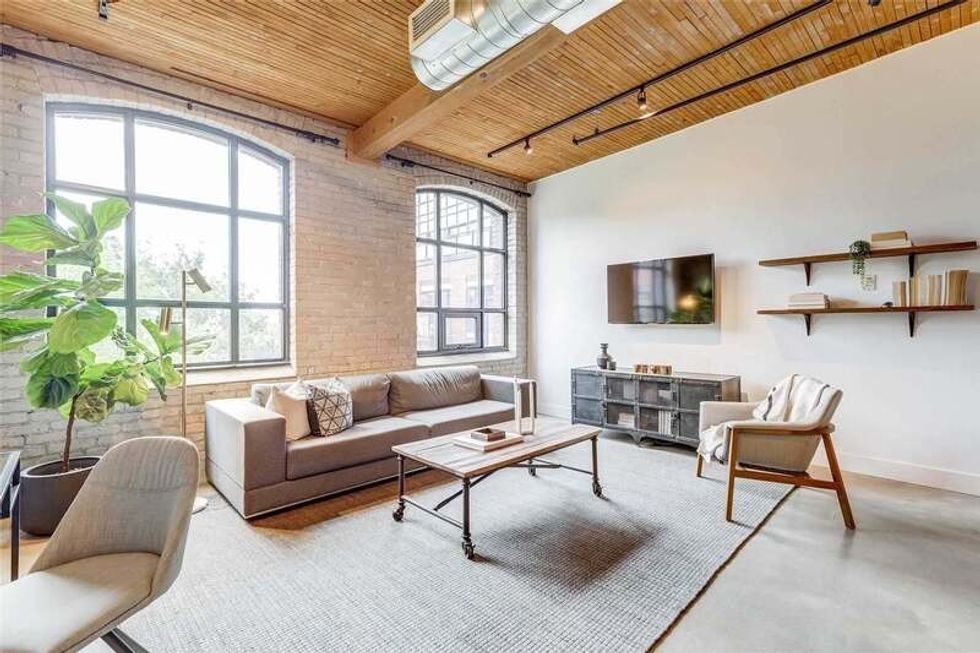 KITCHEN AND DINING
BEDROOMS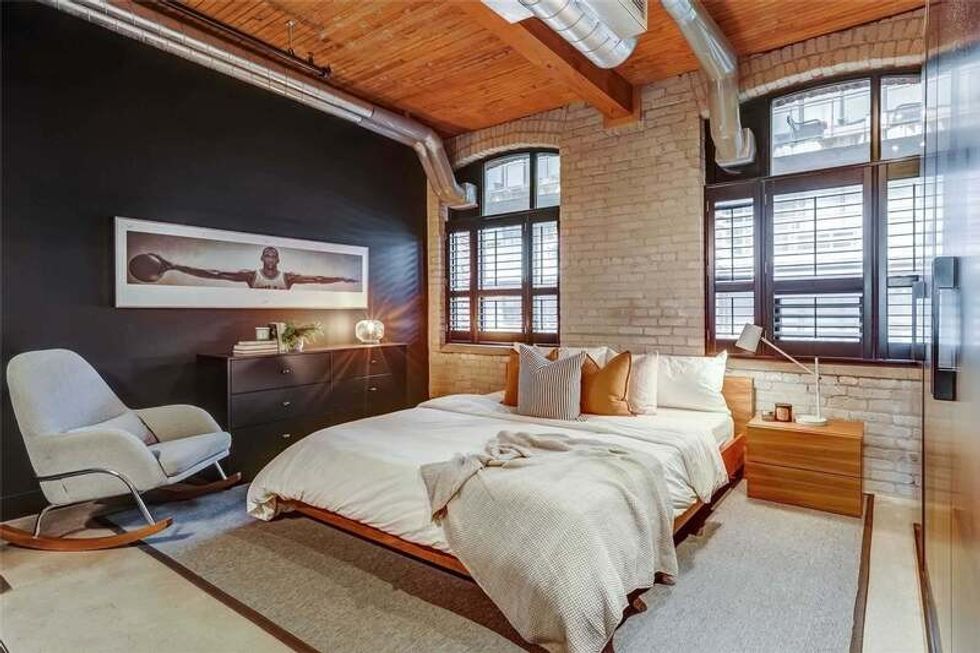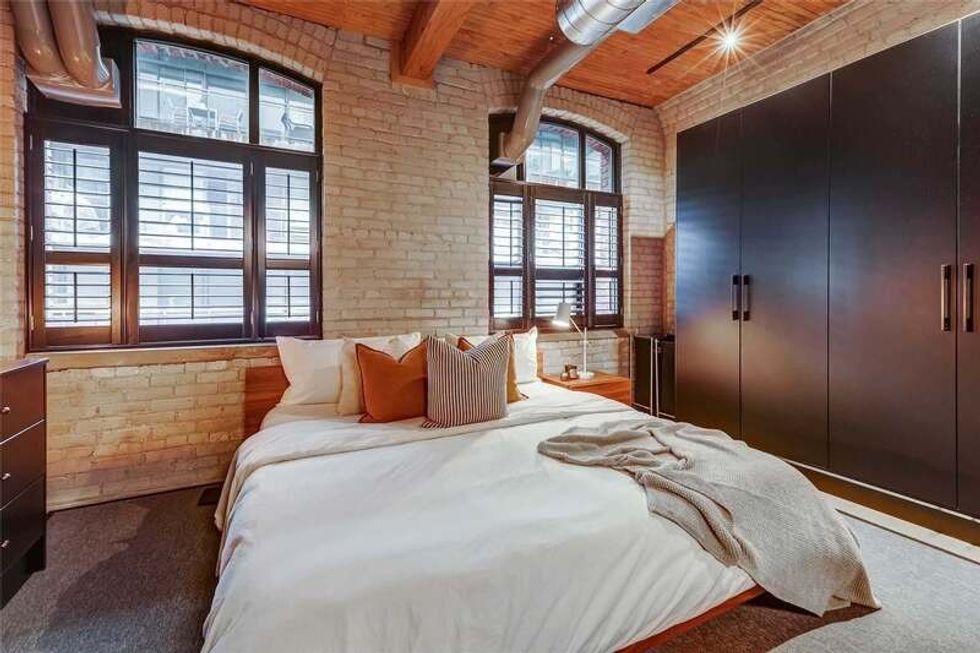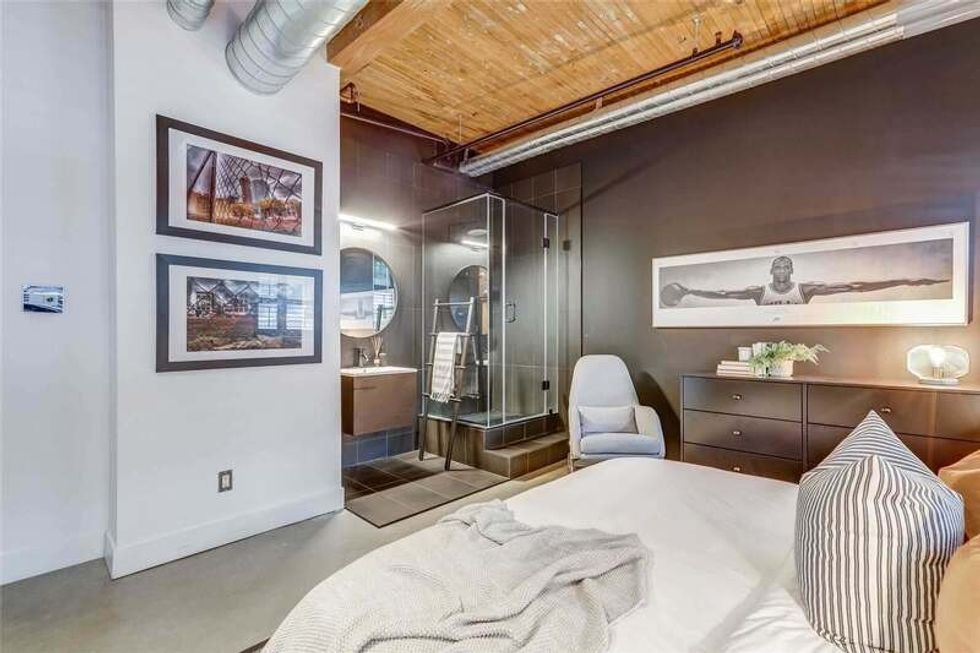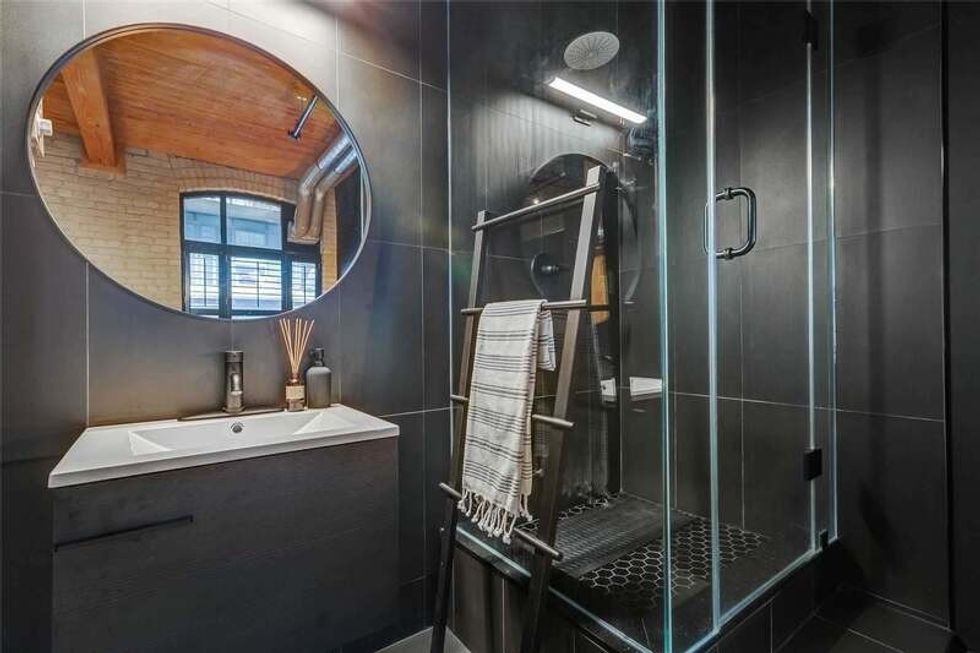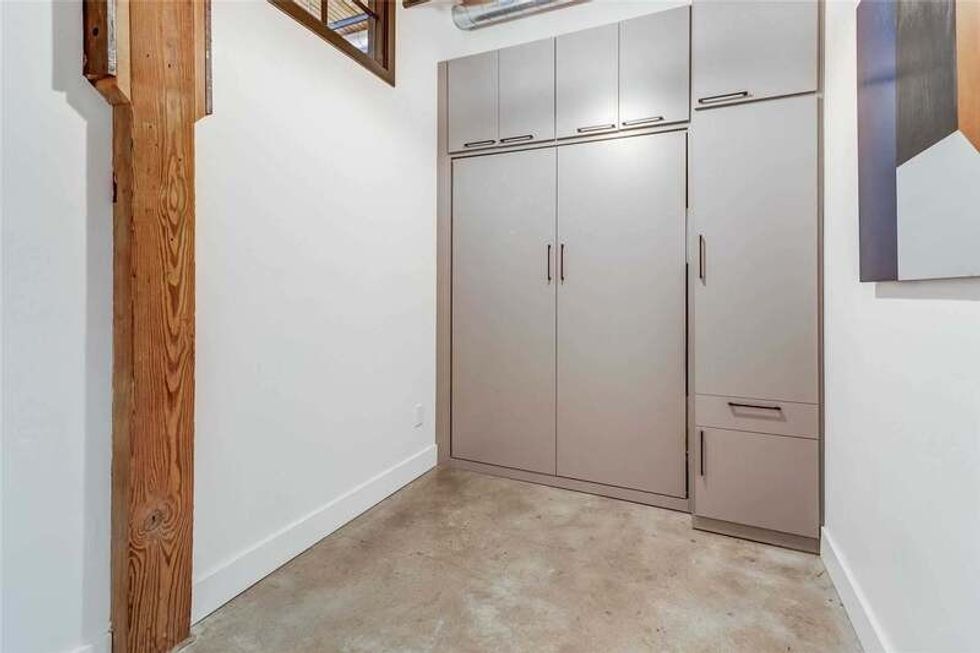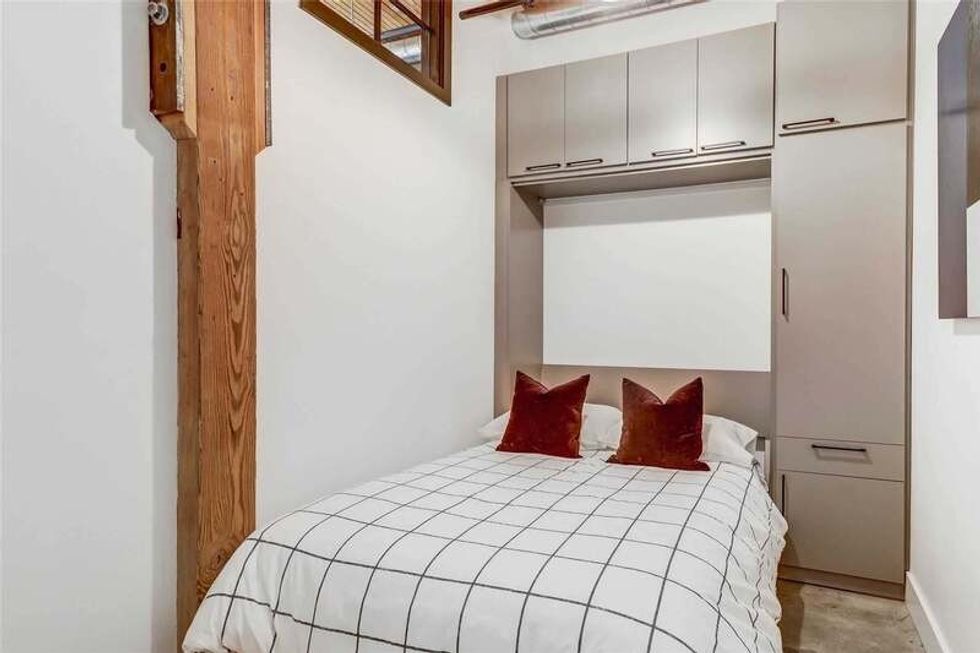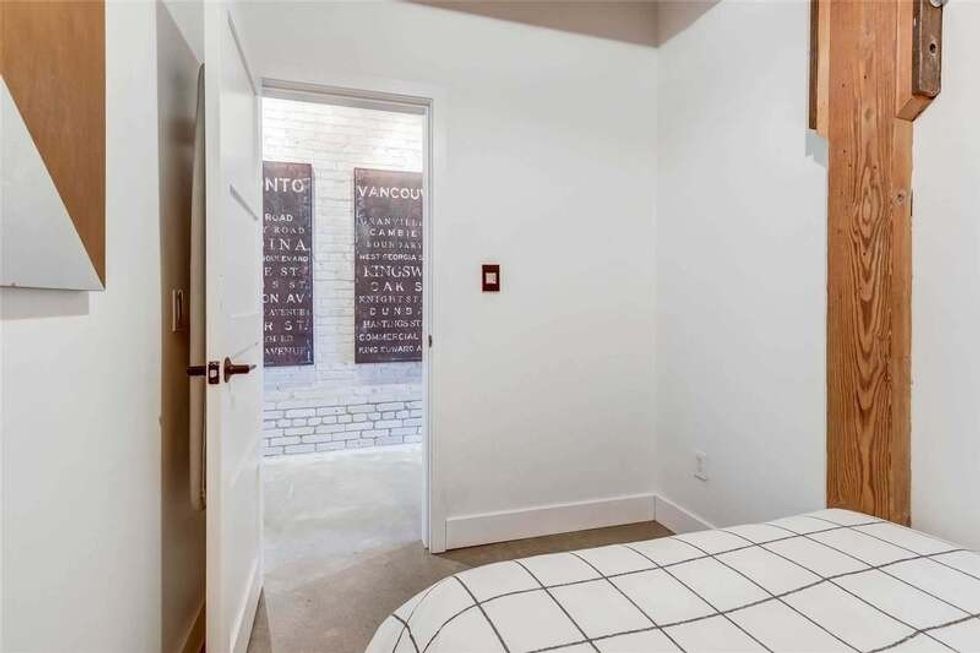 BATHROOM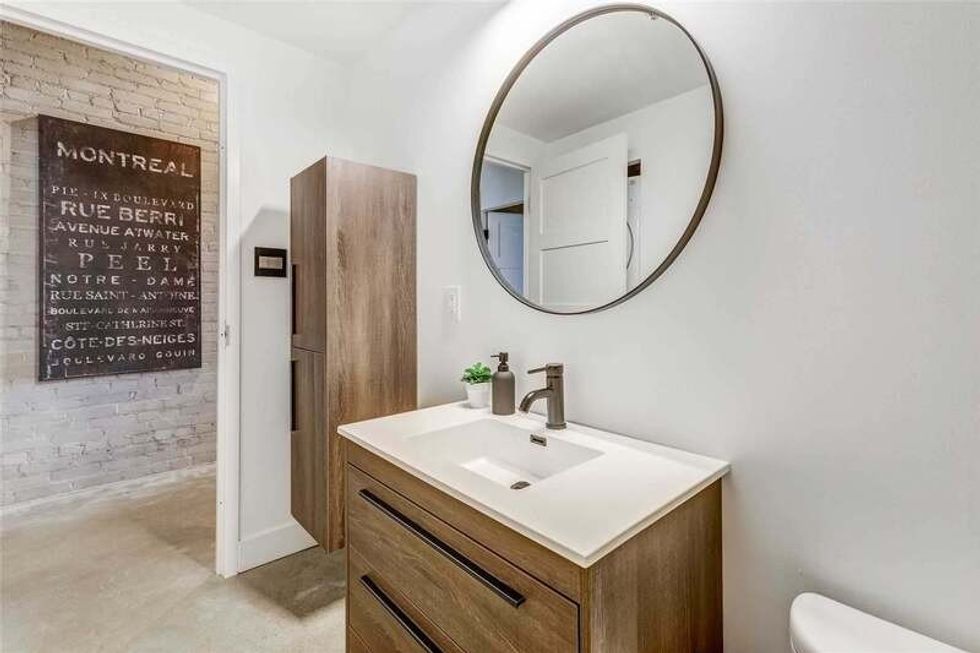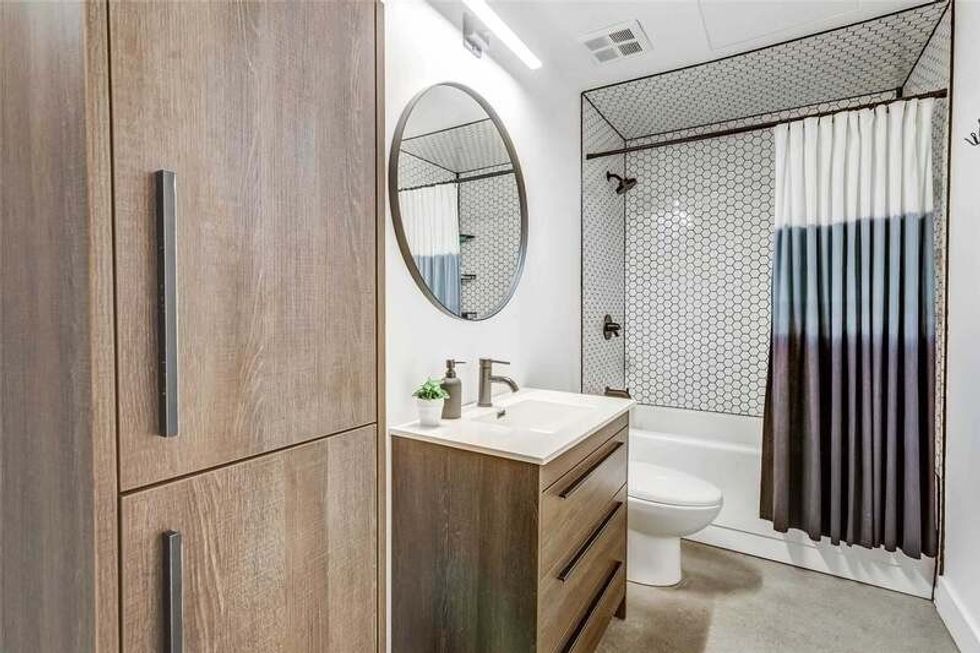 STAIRWELL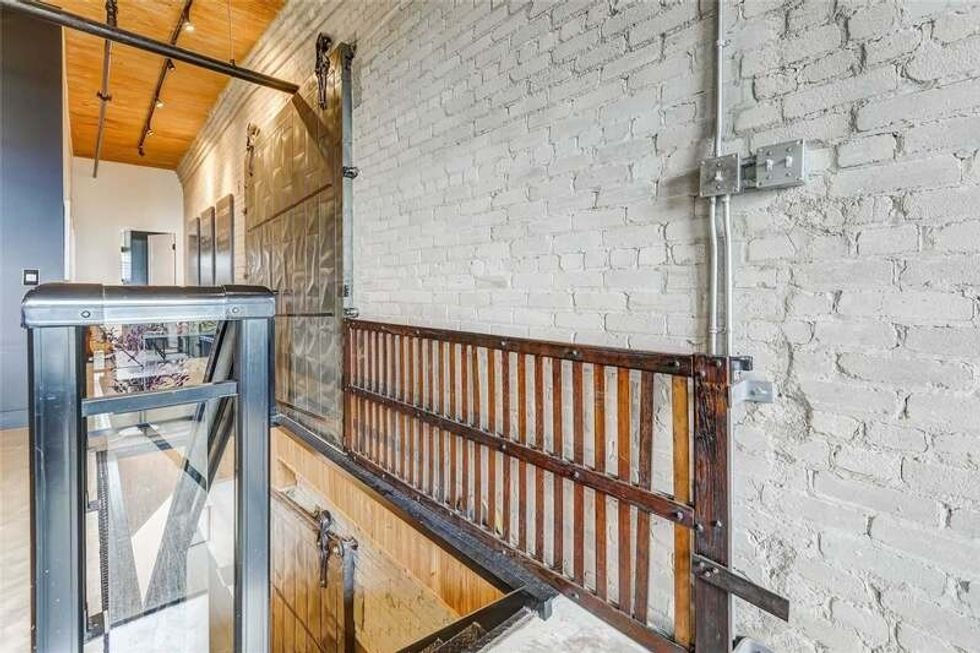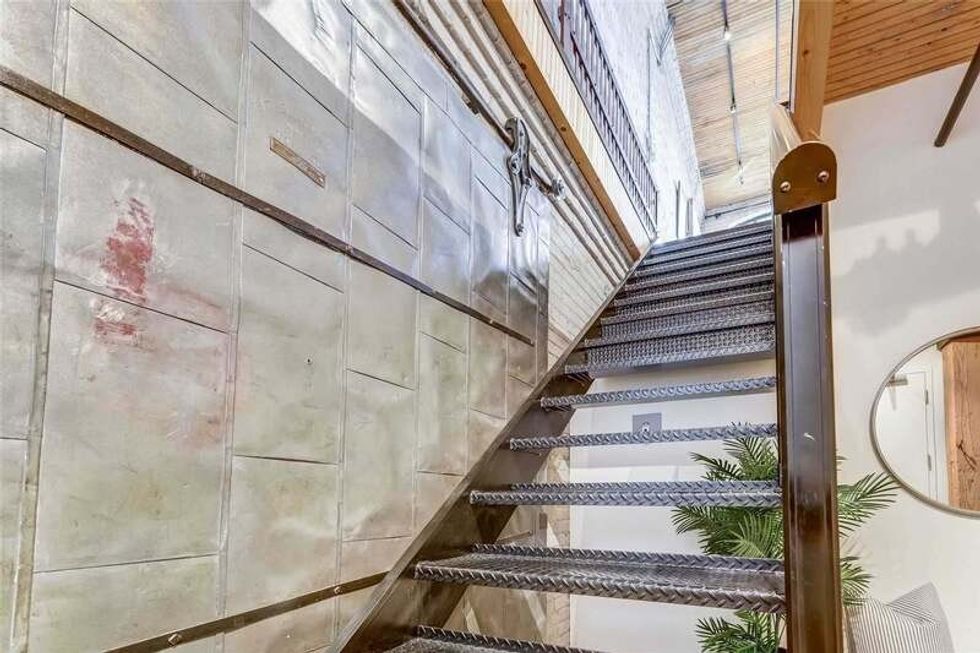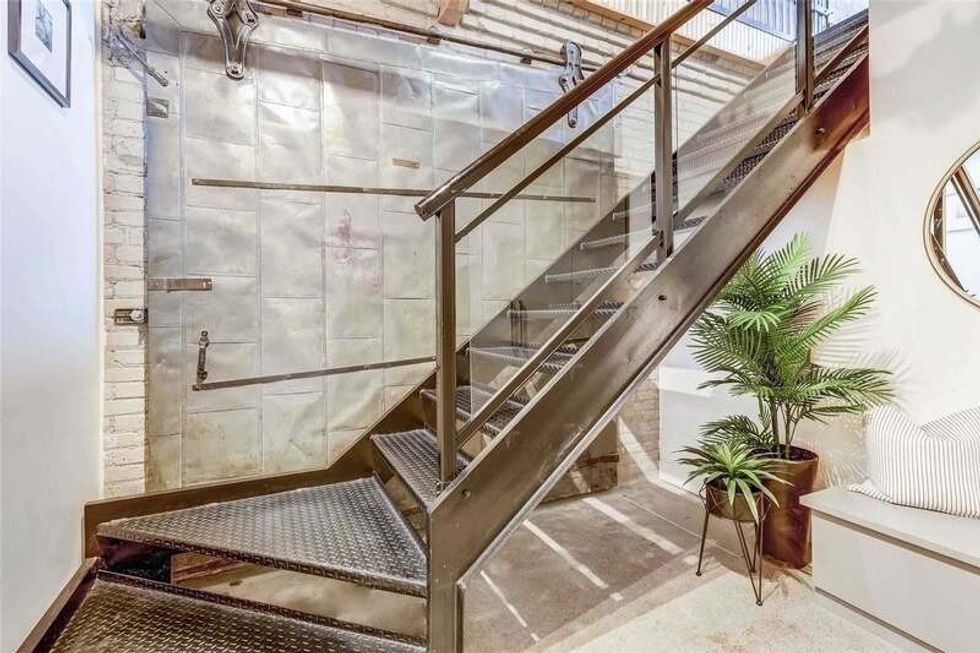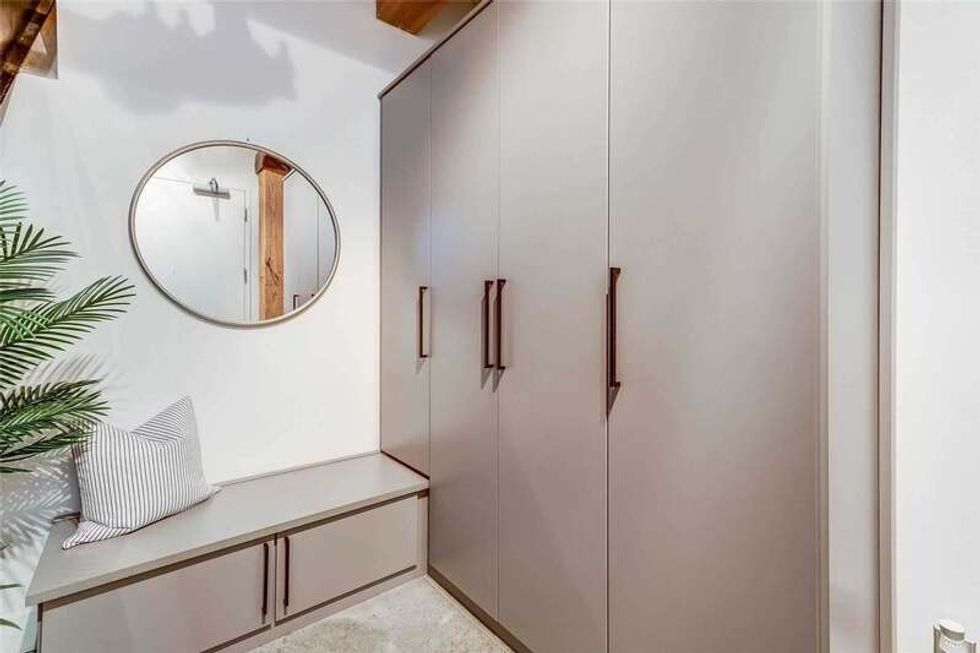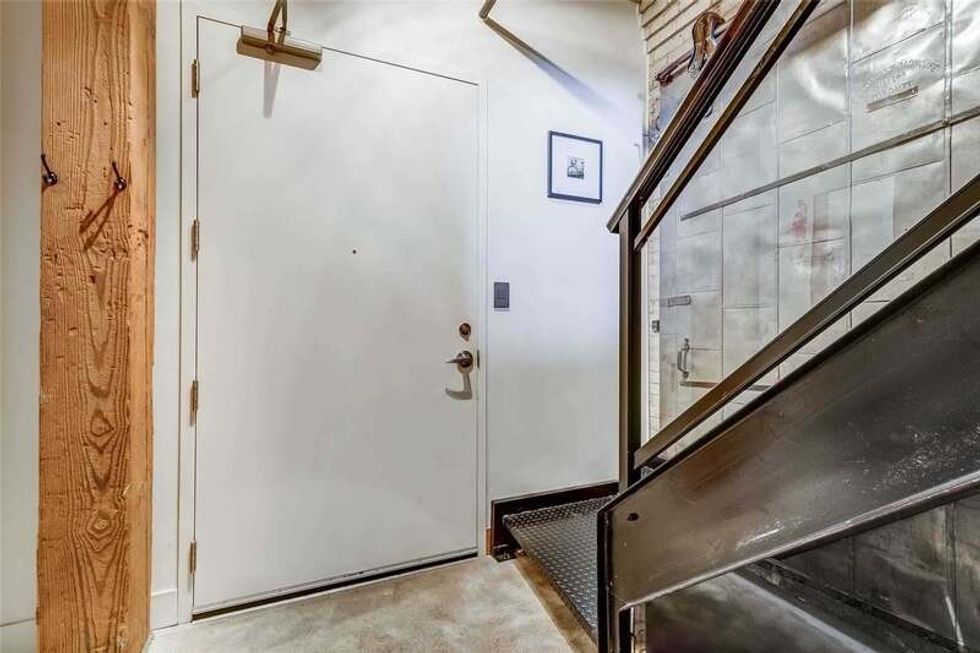 TERRACE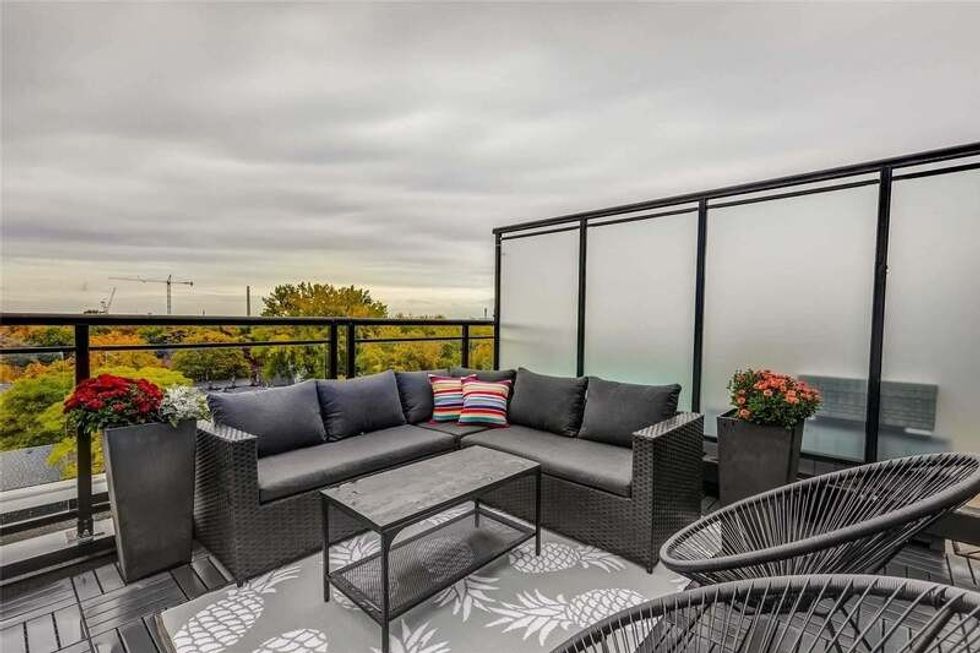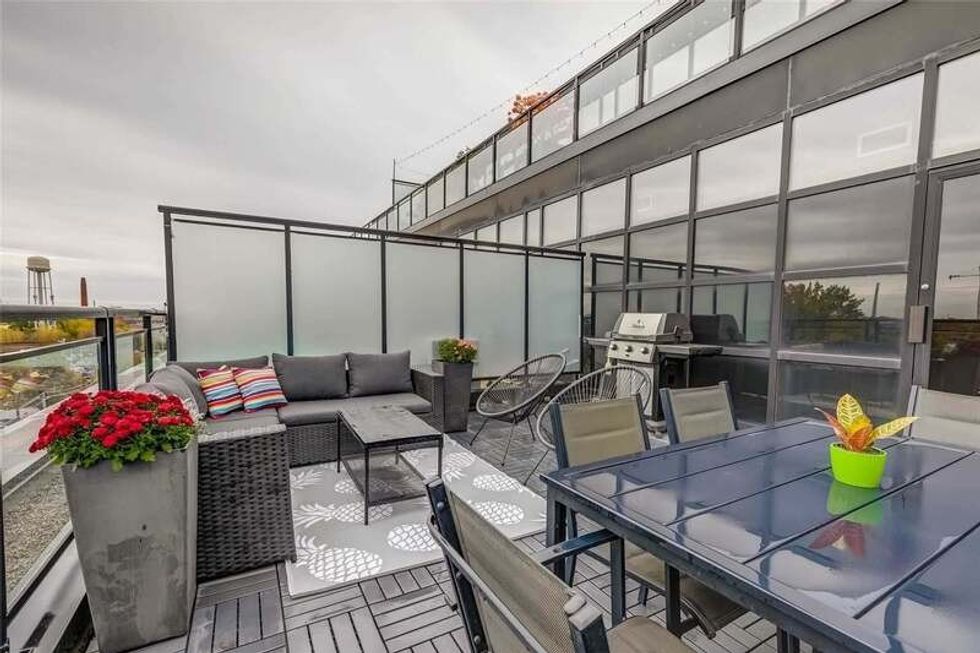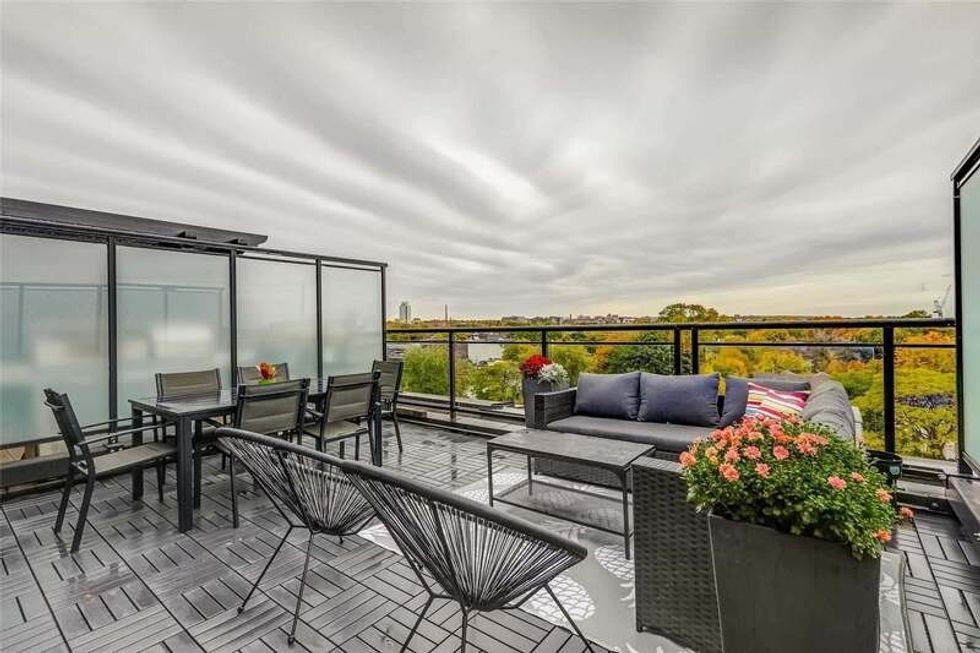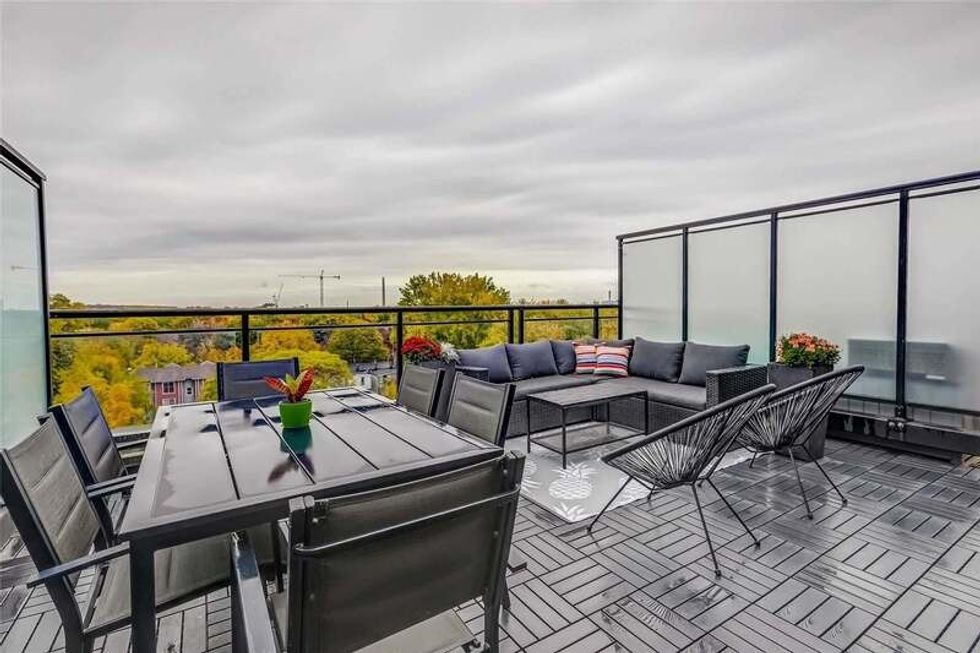 Listed