In the area of Don Mills and Sheppard, a proposed high-rise rental tower is looking to carve out some space of its own.
Earlier this month, an official plan and zoning by-law amendment application was submitted to Toronto city planners on behalf of Capitol Management Corp to develop a 31-storey rental apartment building at 25 Leith Hill Road. The development is proposed for the south side of Leith Hill Road, west of Don Mills Road and north of Sheppard Avenue East, and is a quick walk to the Don Mills TTC station.
---
The development site is currently occupied by an existing 15-storey rental tower, which would be preserved on the redeveloped lot.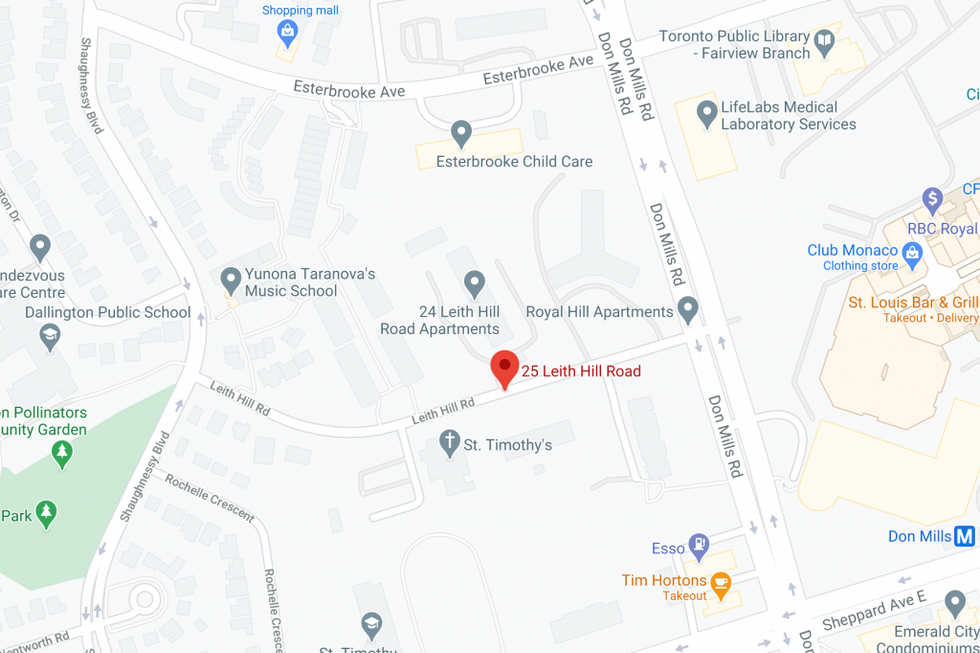 25 Leith Hill Road/Google Maps
READ: Mid-Rise Condo Development Proposed Near Sheppard-Yonge
The proposed gross floor area (GFA) for the new building is 22,818.4 square metres, comprised of 22,292.7 square metres of residential GFA, and a total of 1,176 square metres of amenity space is proposed, inclusive of 913.7 square metres of indoor and 262.3 square metres of outdoor amenity space. The indoor amenity space is provided on the ground floor and occupies the entirety of the sixth floor.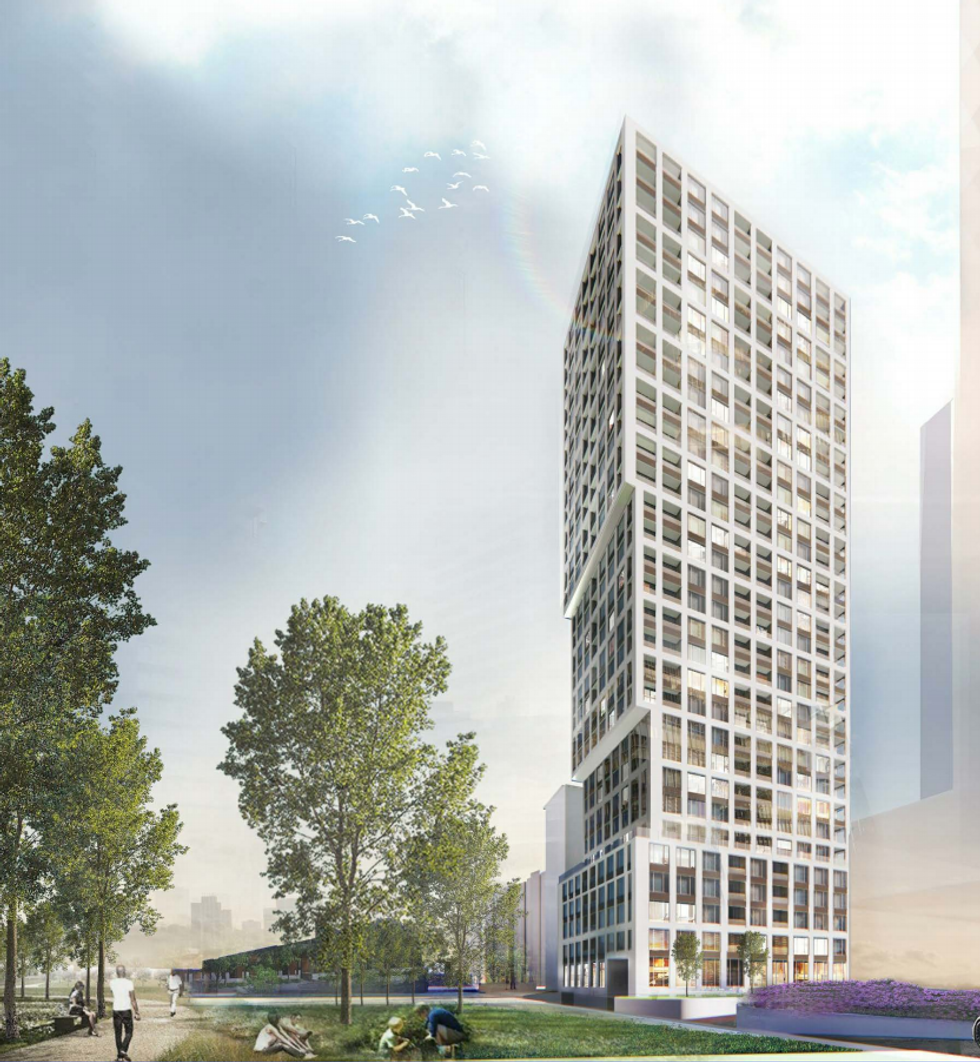 Of the 294 suites proposed for the tower, there would be 162 one-bedroom, 99 two-bedroom, and 33 three-bedroom units. Combining both towers, the lot would increase its unit count to 441 rental suites and 378,233 square feet of gross residential floor area.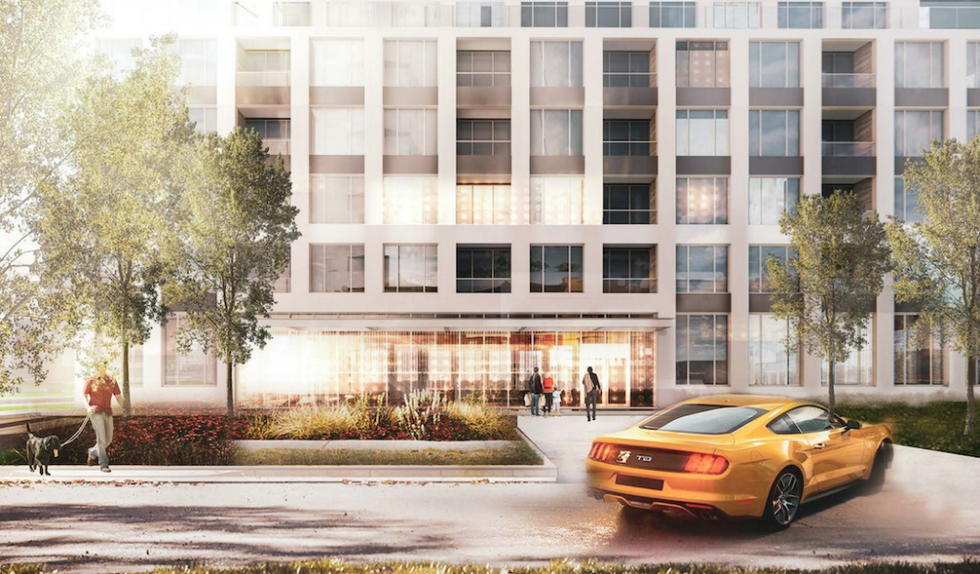 The proposed height of the building is 96.49 metres and includes a 4-level underground parking garage, with a connection to the existing building's parking garage to provide a total of 264 parking spaces and 22 parking spaces at grade.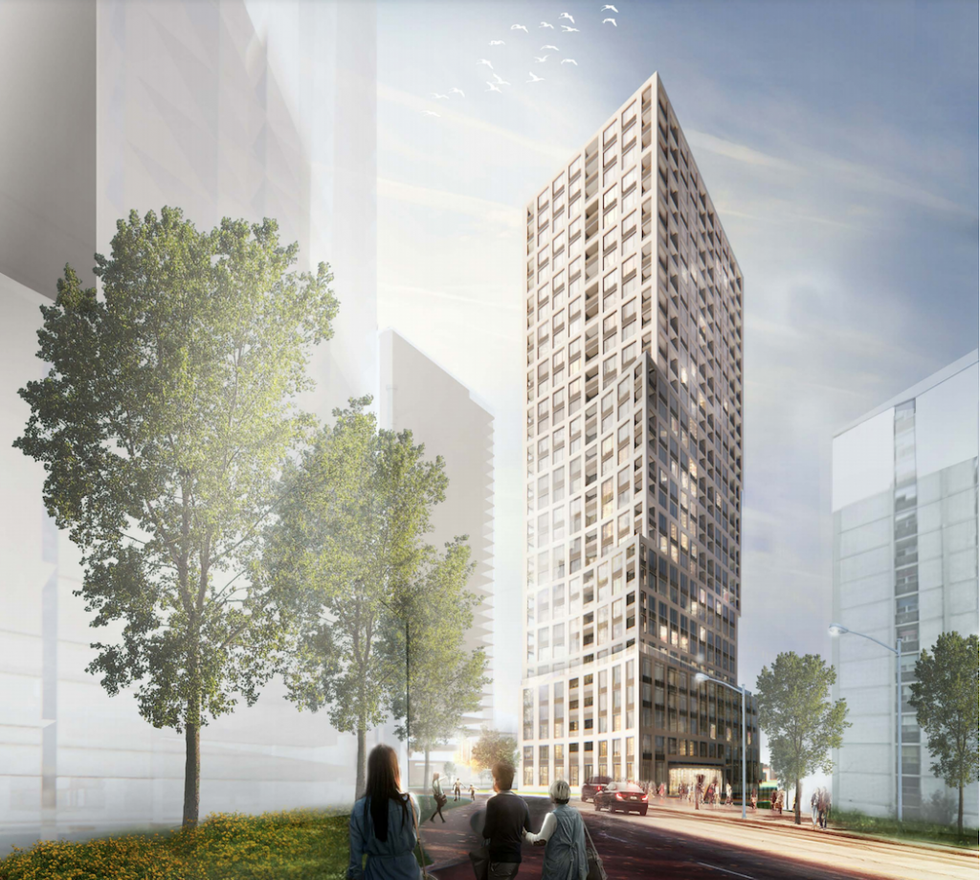 The proposed development would also provide one dedicated front door to the lobby providing access to the building from the proposed new north-south public street running along the eastern side of the subject site, which will connect to Leith Hill Road.
Secondary access to the lobby is provided from a new circular drop off space via the proposed north-south public street that will be shared with the existing building. There is no direct access to the proposed building from Leith Hill Road, as it is not designed to have direct frontage on that street.
Future Developments