A site that currently is home to a single-family detached home and a sales office may see some new life as a proposal for an eight-story, mid-rise condo building near Sheppard-Yonge has been submitted to Toronto city planners.
Last month, a zoning by-law amendment and site plan approval application was submitted by Trulife Developments to build an eight-storey residential development at 105 Sheppard Avenue East — an area surrounded by mid and high-rise apartment buildings, townhomes, single-family homes, retail plazas, and schools and parks.
---
Many of the buildings in the Willowdale East-area are apartment buildings that are over 5-storeys tall, meaning that this development would help add to the city's 'missing middle' housing options: four- to 12-storey structures that can serve any purpose, residential and commercial included.
The 0.36-acre development site in question sits on the south side of Sheppard Avenue East, bordered by Leona Drive on the eastern side of the lot.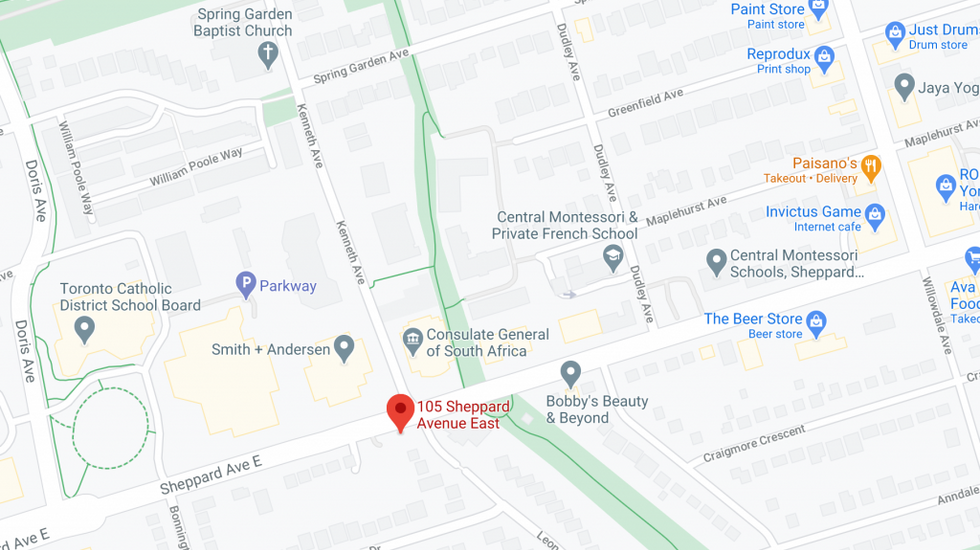 105 Sheppard Avenue East, North York - Google Maps
Designed by Zo1 Ltd., the modern black and white condo development was designed to pay homage to the existing character of the neighbourhood, while still integrating newer sustainable materials.
READ: 17 Toronto Condo Launches You Need to Know About This Fall (MAP)
According to the submitted proposal, the development, which would span 47,081 square feet of gross floor area, would include the completion of 64 residential units that will sit above a two-level parking garage and have space for 56 vehicles with accessibility available via a ramp on the southwest side of the property. A private driveway will also be constructed to give residents access to the building via Leona Drive.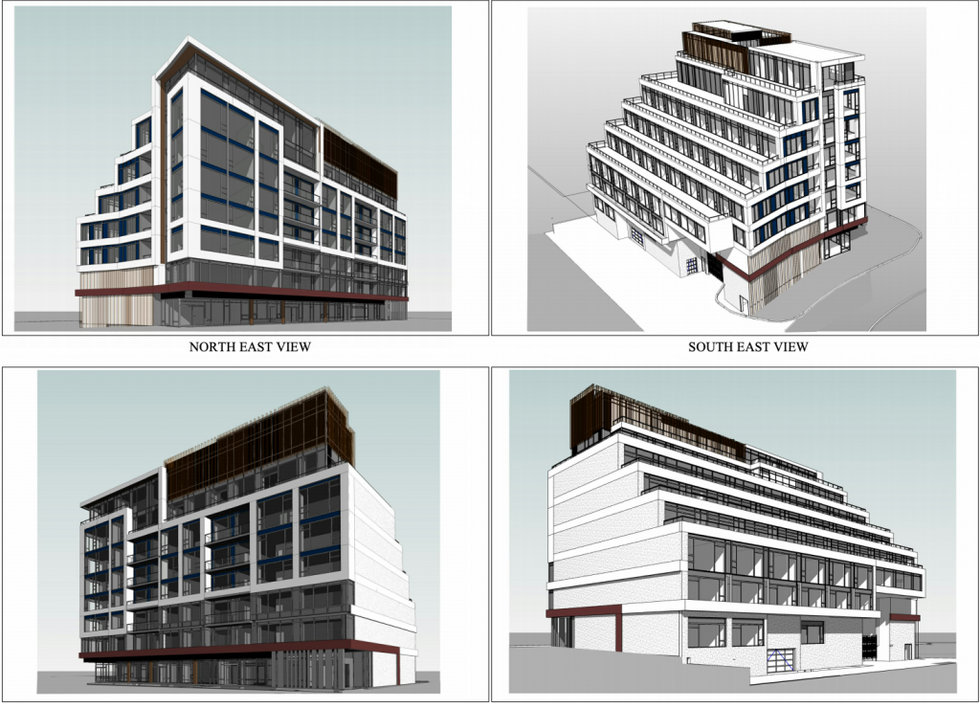 Renderings submitted to the City of Toronto
The suites would consist of nine bachelor units, 39 one-bedroom, 14 two-bedroom, and two three-bedroom residences.
The residential lobby, along with the mailroom and ground-floor residential suites, would occupy the first floor of the building, while an indoor and outdoor amenity space with rooftop access would be built on the seventh floor.
Future Developments