The Okanagan Valley in British Columbia has been described by the New York Times as "Canada's Napa Valley," and the Naramata Bench is arguably the heart of the proverbial house.
---
The Naramata Bench is home to over 20 wineries -- but even the local Wineries Association notes there's much to enjoy beyond the vine, whether that be spring kayaking, summer biking, autumn picnics, or a quick winter getaway.
For those looking for something more long-term, a property that's currently on the market offers the opportunity to lay down some roots, right in the heart of the Naramata Bench.
The property sits at 2810 Outlook Way, with vineyards to the south and beautiful mountains and trails to the north.
READ: Peek Inside A Newly-Listed 71-Acre Ranch On BC's Salt Spring Island
The 3-bed, 3-bath home was originally built in 2019, and boasts 3,415 sq. ft of living space atop a 0.41-acre lot that sits part-way up a cliff -- meaning: it has elevated and scenic views of the Okanagan Lake and the Valley below.
One of the home's most compelling features is what it's made up of. Alongside its contemporary architecture and design, the home is made with mass timber exterior walls that have been reinforced with non-flammable wood fibreboard insulation. Meanwhile, much of the roof and flooring is made of cross-laminated timber panels. Together, the result is the home meeting Step 5 of the BC Energy Step Code, which means the abode has been constructed to be net-zero energy ready.
Specs
Inside the home, the main floor houses the dining room, kitchen, and living room, all of which boast large windows that provide near-360-degree views around the property.
The primary bedroom, also on the main floor, boasts a sizeable walk-in closet and a four-piece ensuite bathroom that's directly connected to the laundry room, which itself loops back around to the dining room.
---
Our Favourite Thing
Something about the kitchen is just very pleasing to the eye. Perhaps it's all clean edges, or the sharp lines, or the minimalistic design, which extends not just to the counters and shelves, but even the windows and appliances. Everything is a perfect square or rectangle, and we're loving the look.
---
On the lower floor wait two additional bedrooms positioned on opposite sides of a second living room, which includes its own wet bar, plus access to the outdoor patio and hot tub.
Outside the property you'll find a two-car garage alongside a sprawling driveway, which provides enough parking for up to 12 vehicles.
The yard also includes a hot tub and a shaded lounge area, which is perfect for soaking up the sun and drinking in that fine, fine wine.
WELCOME TO 2810 OUTLOOK WAY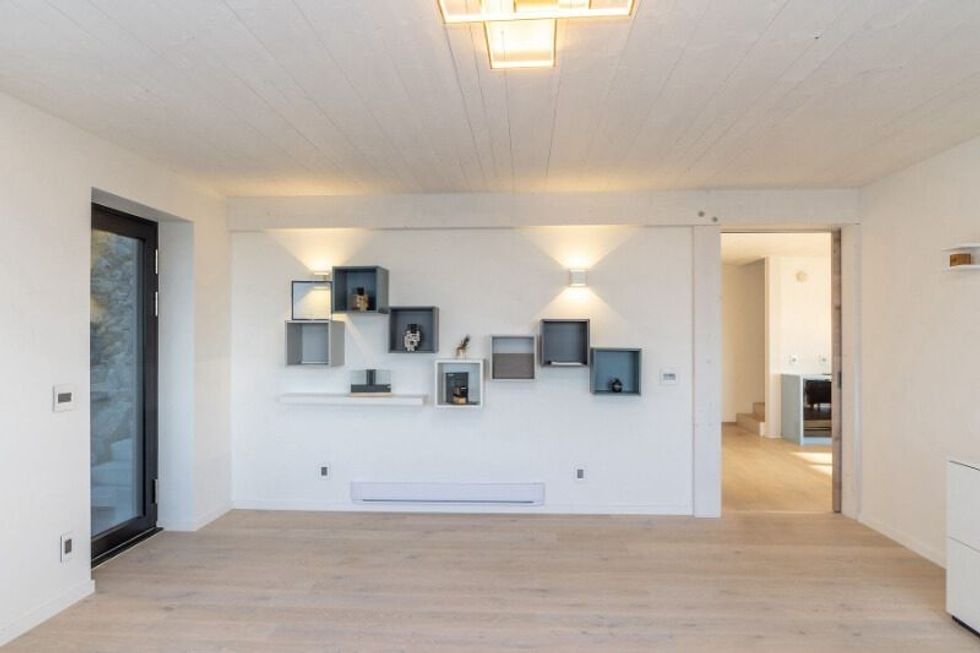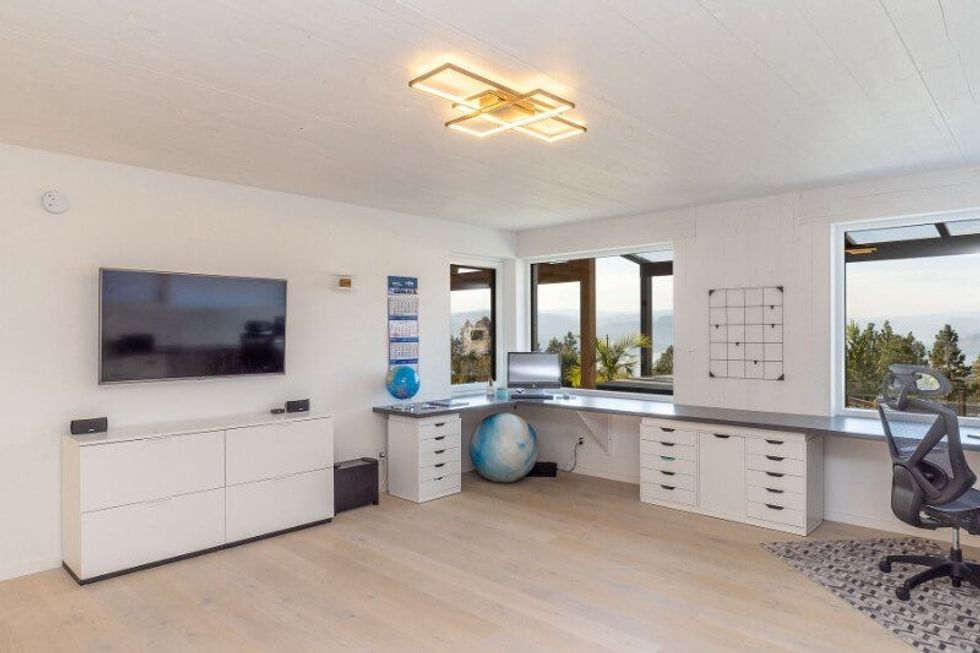 DINING, KITCHEN, AND LIVING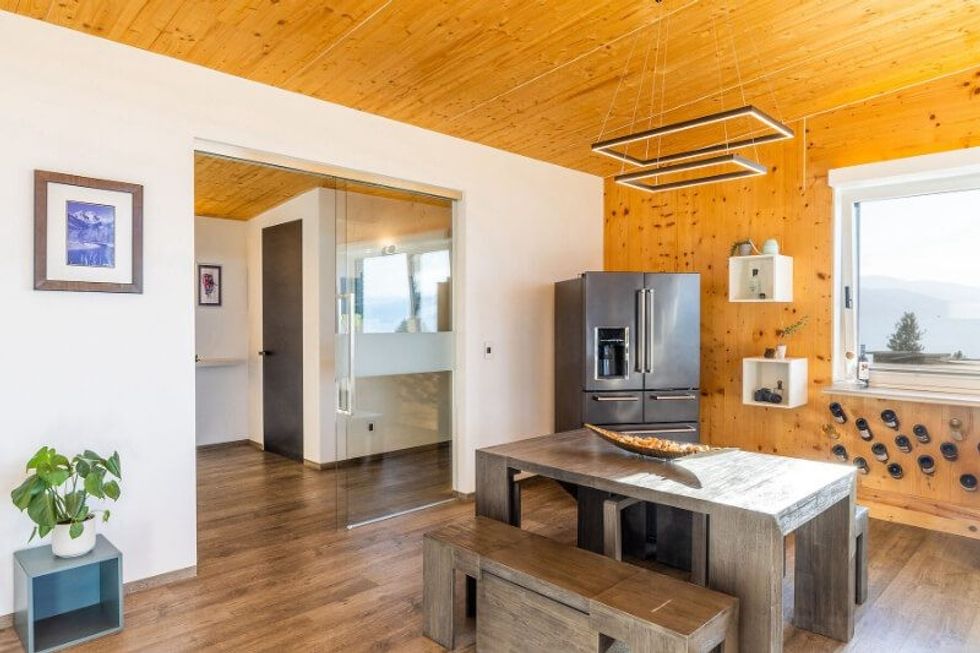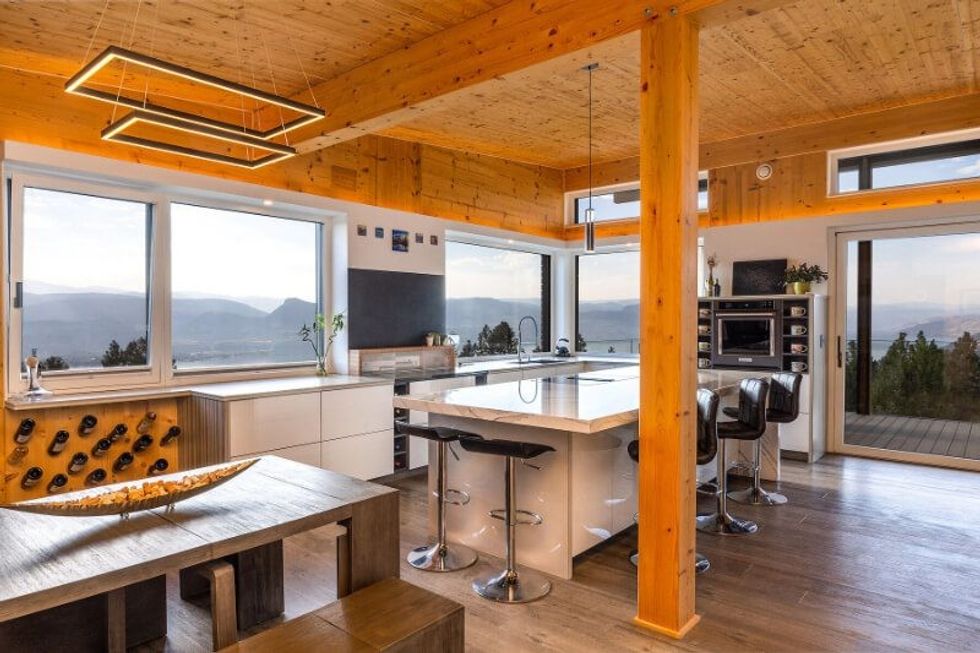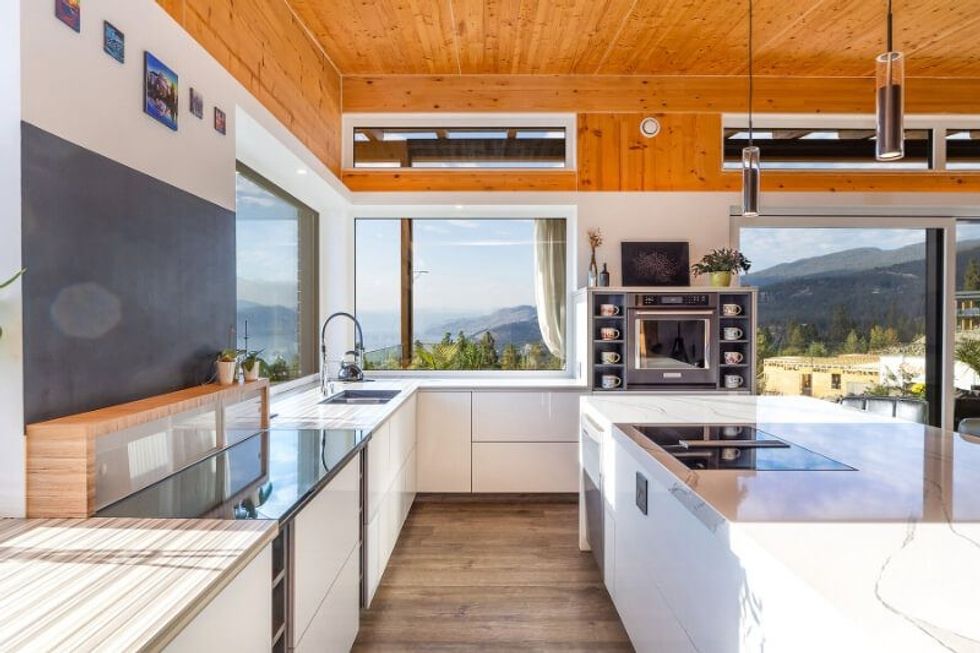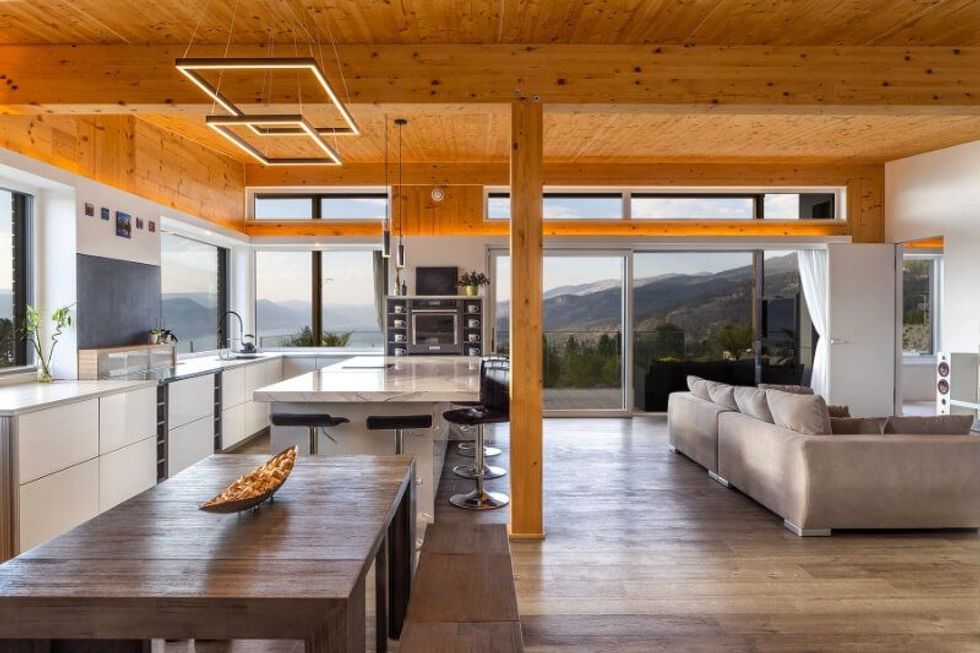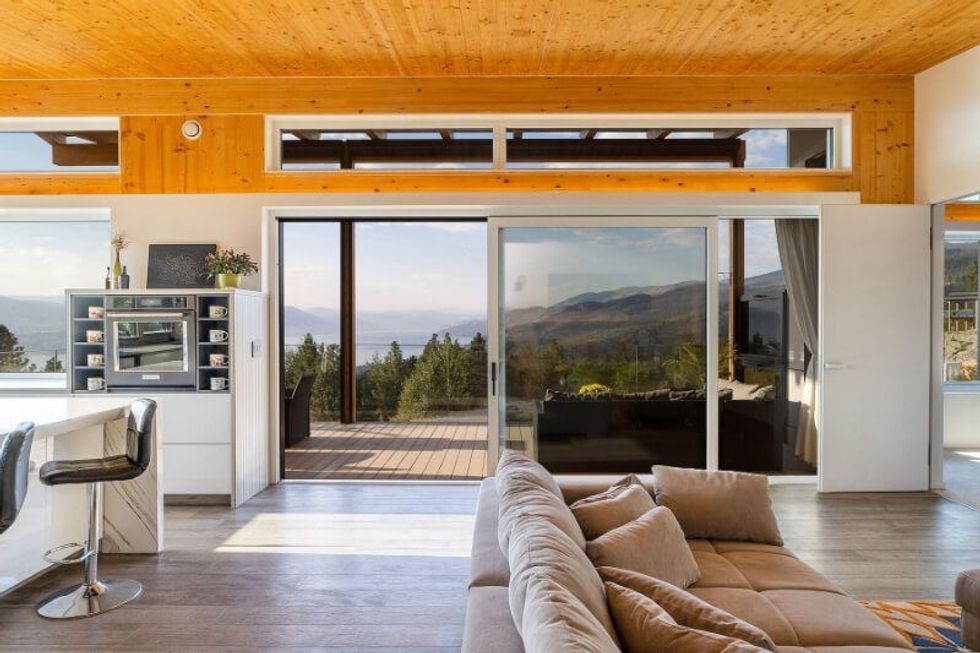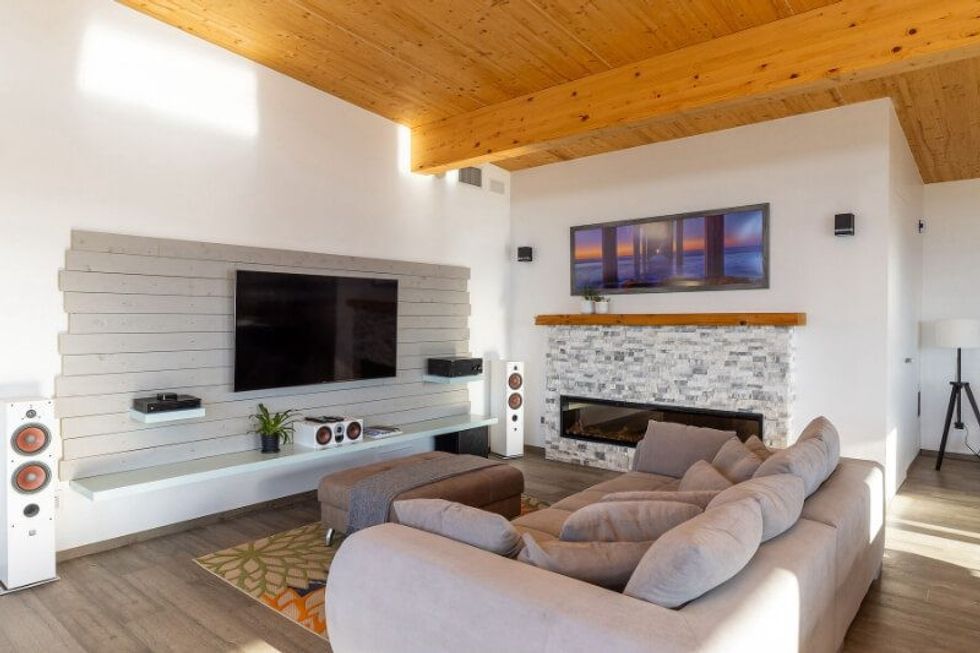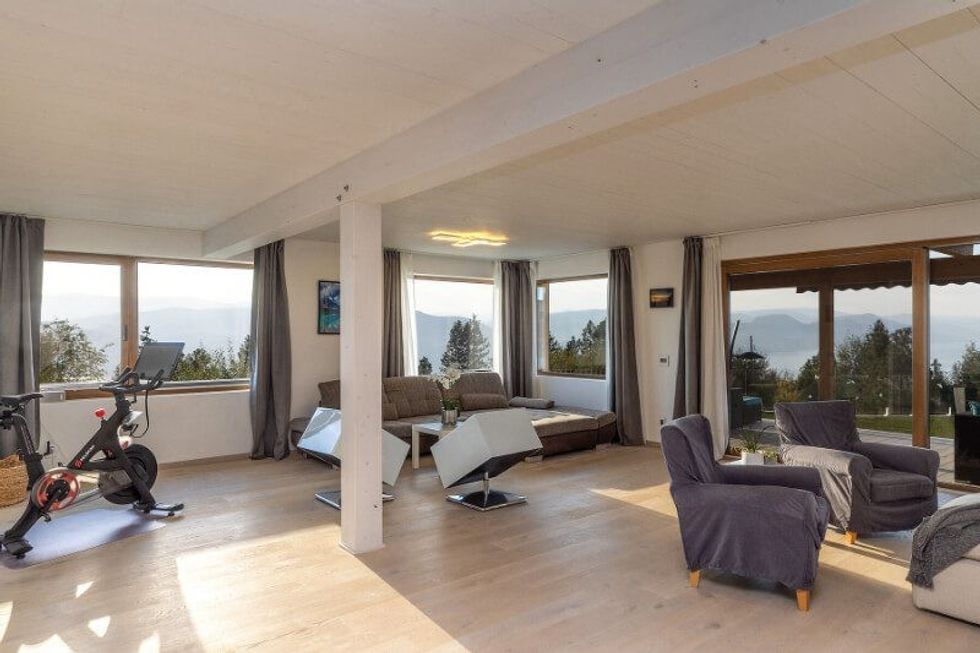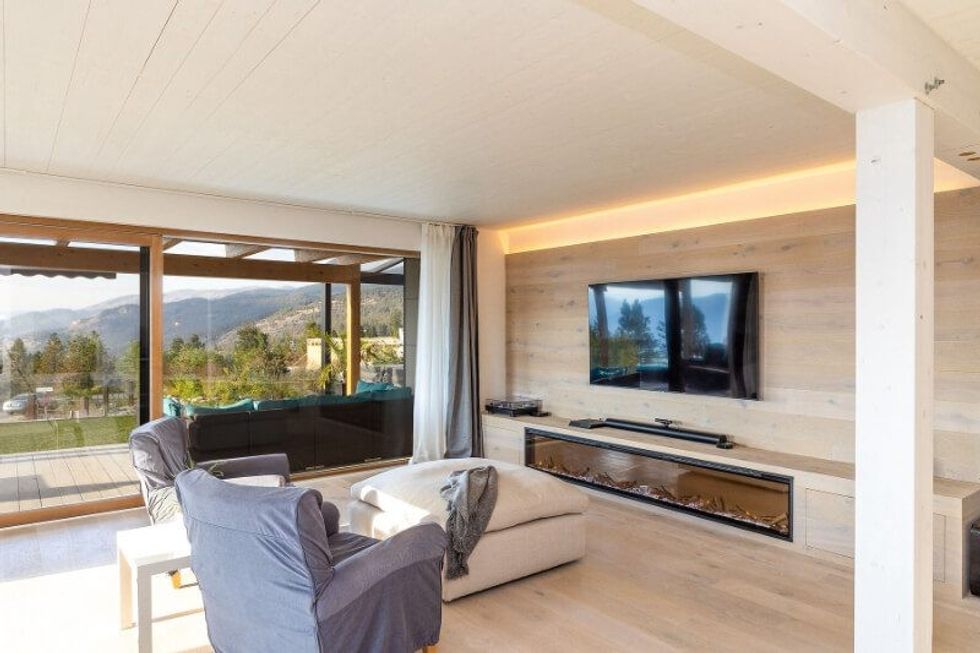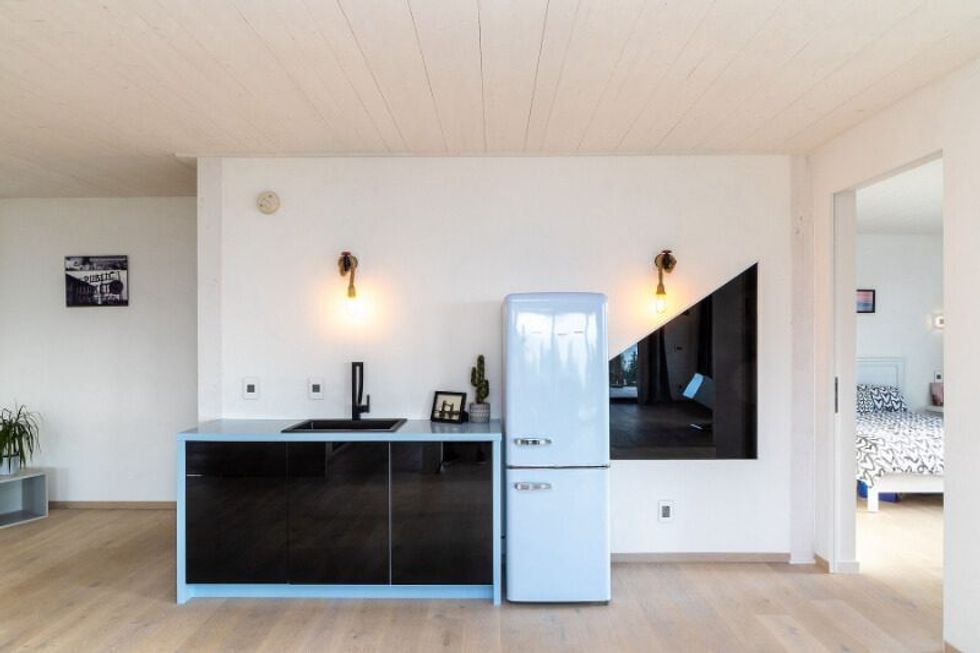 BEDROOMS AND BATHROOMS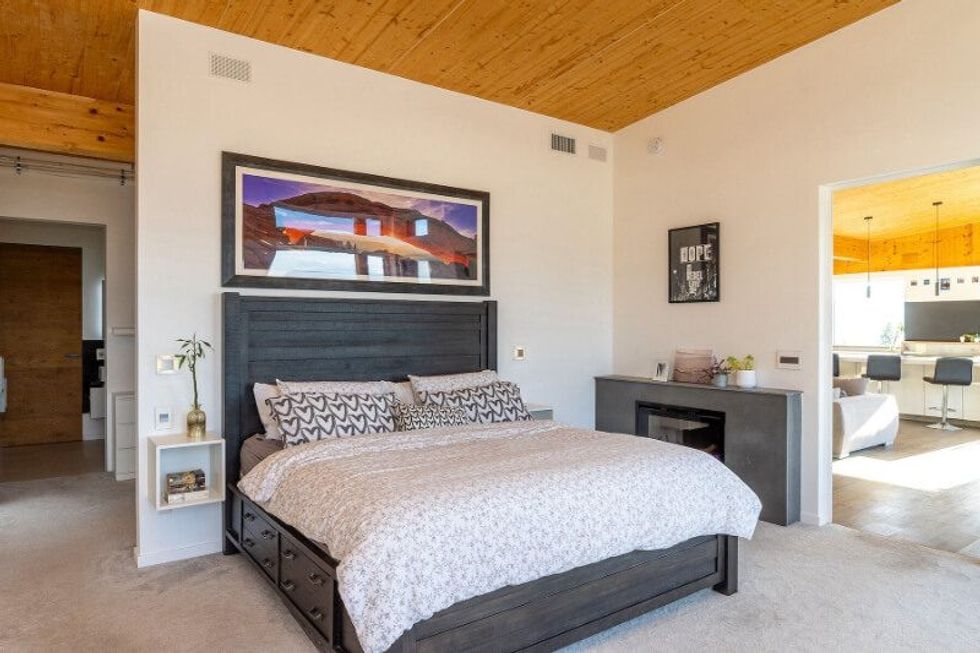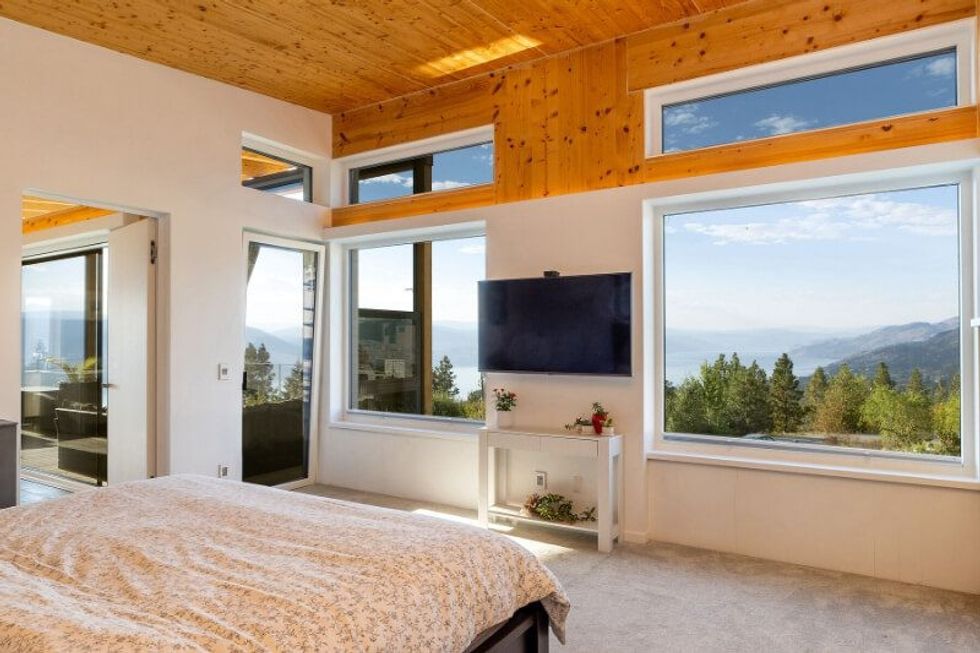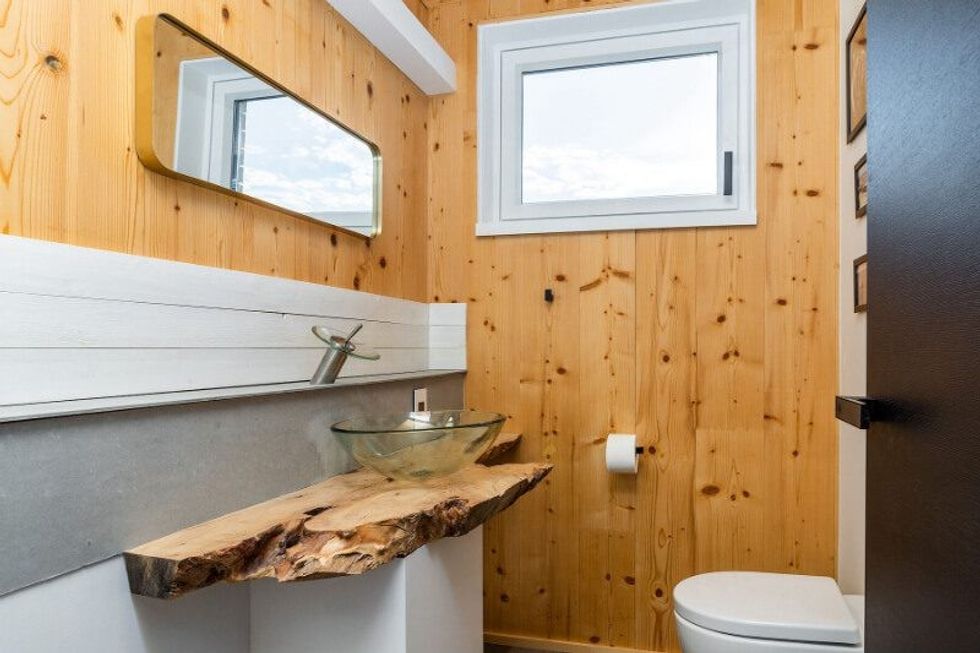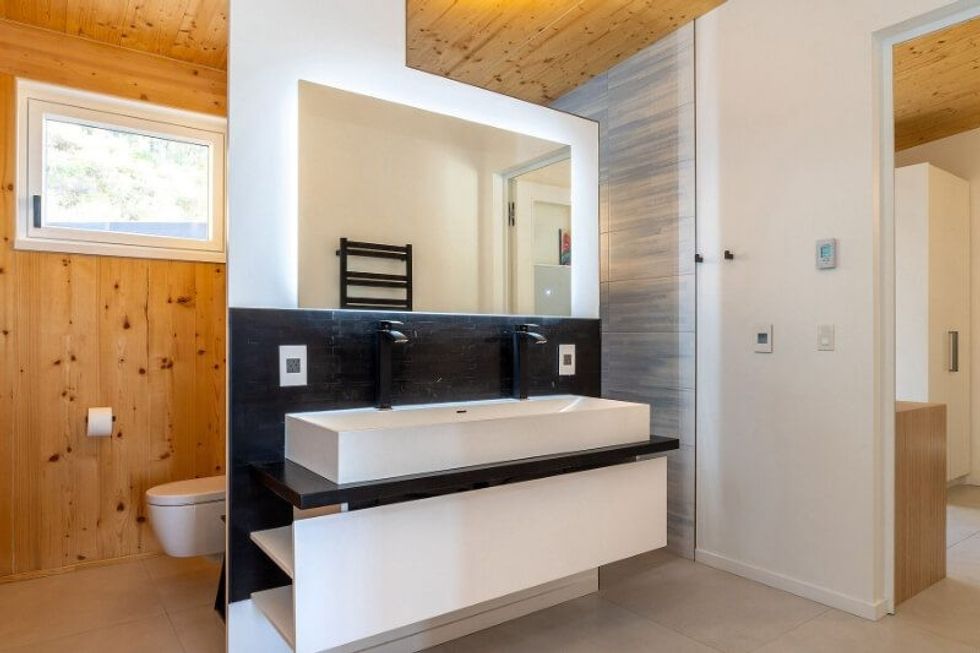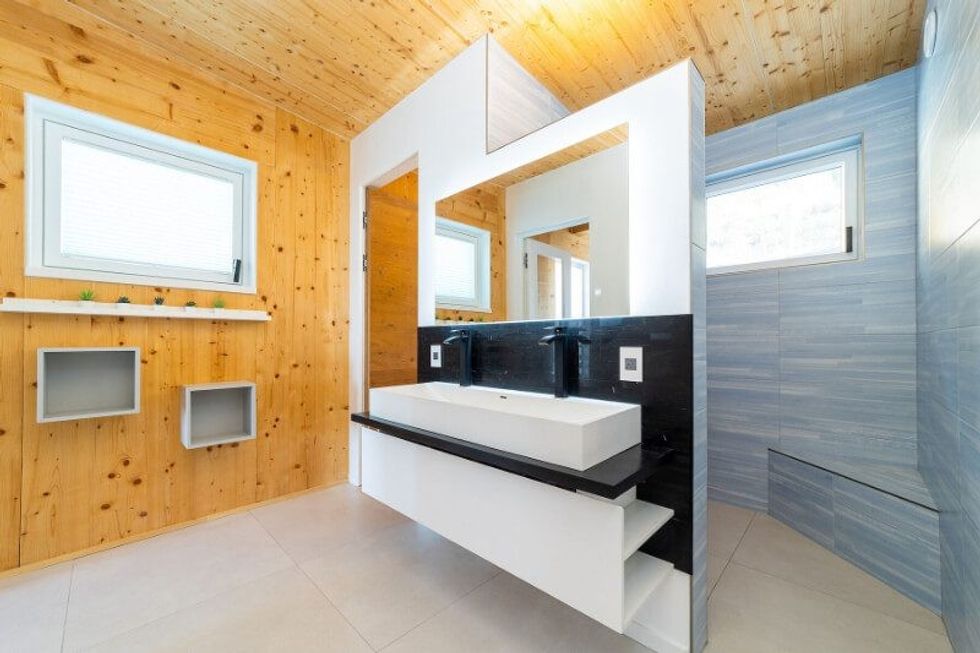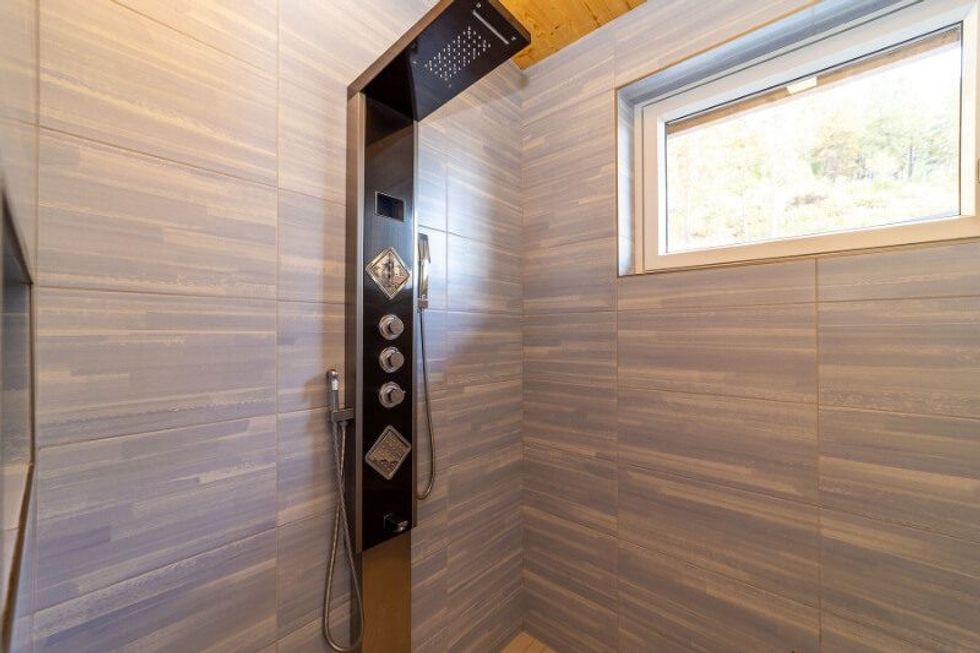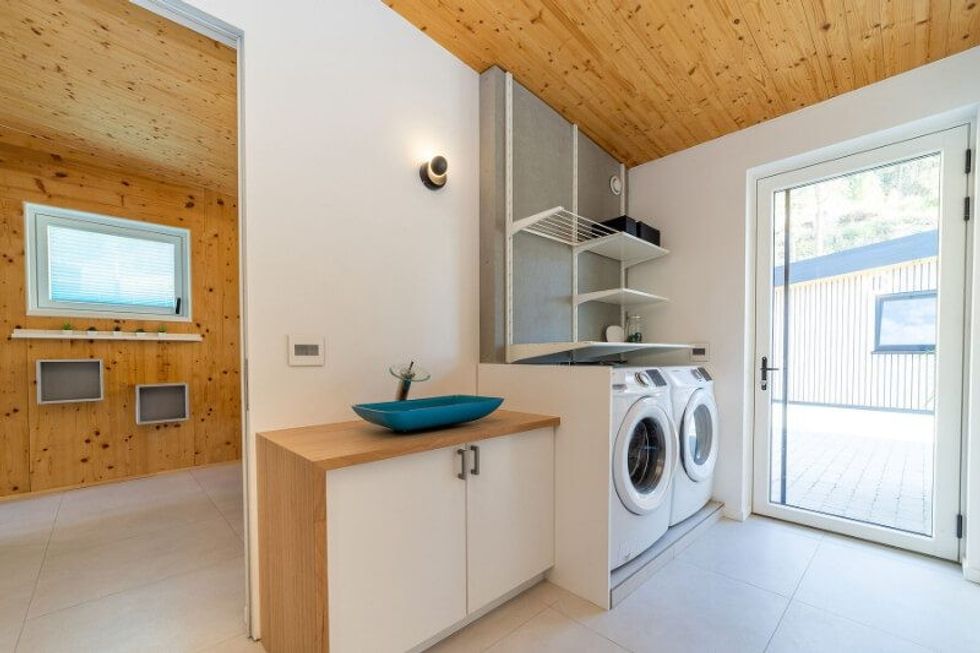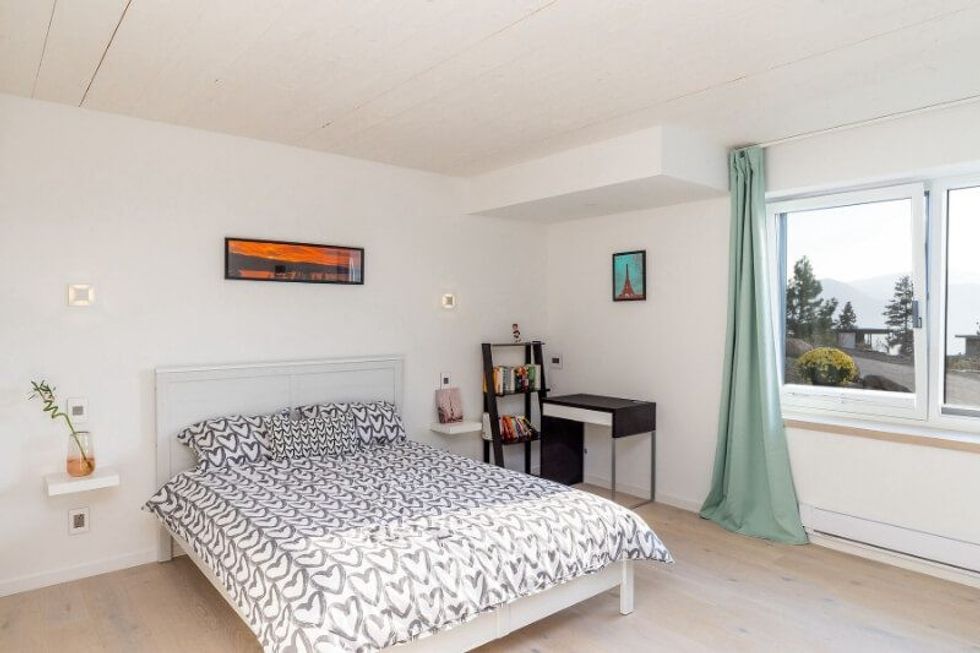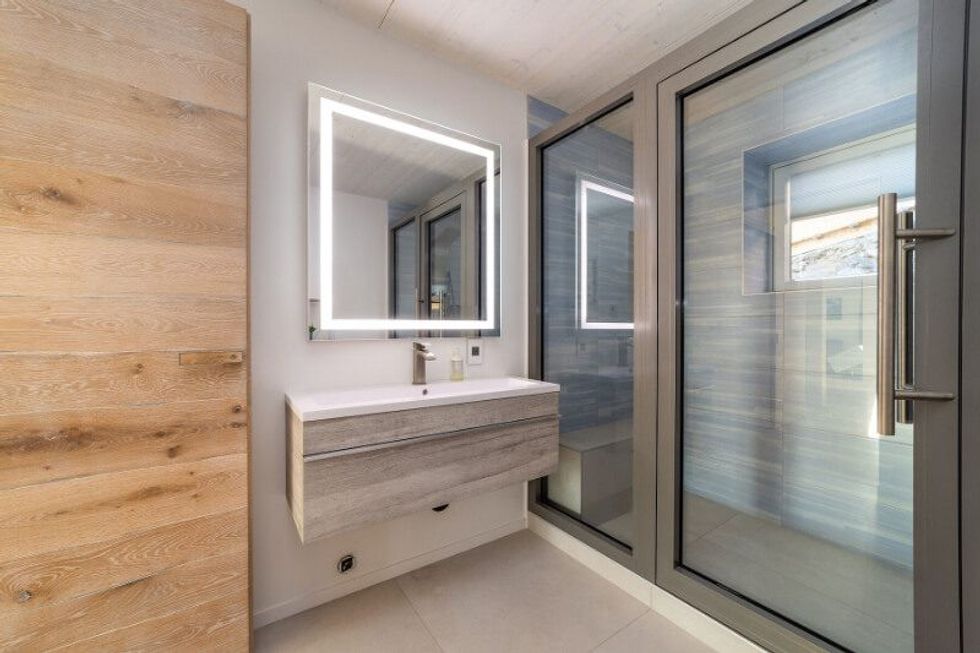 EXTERIOR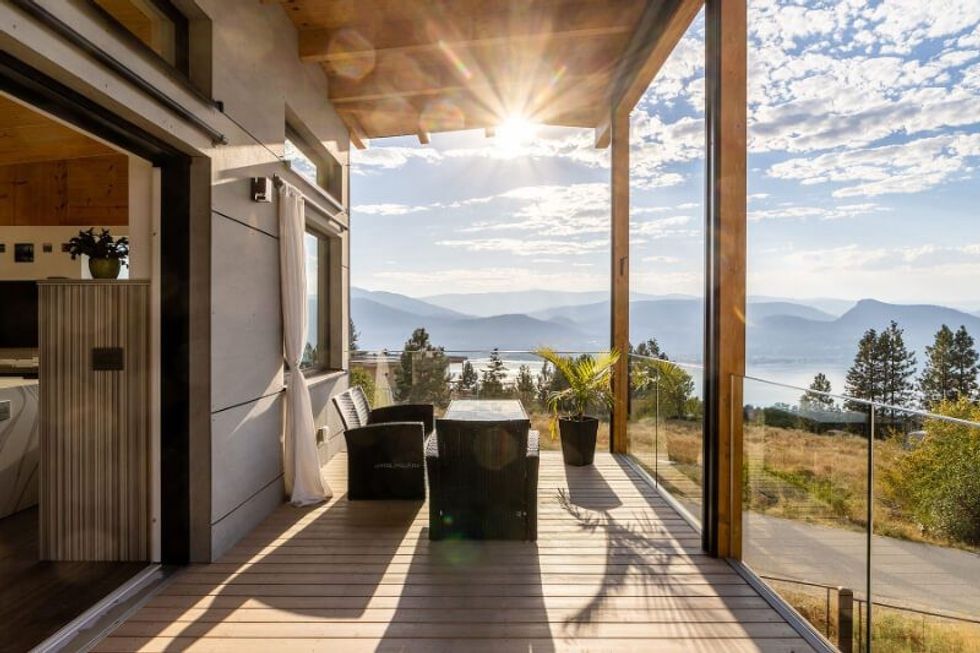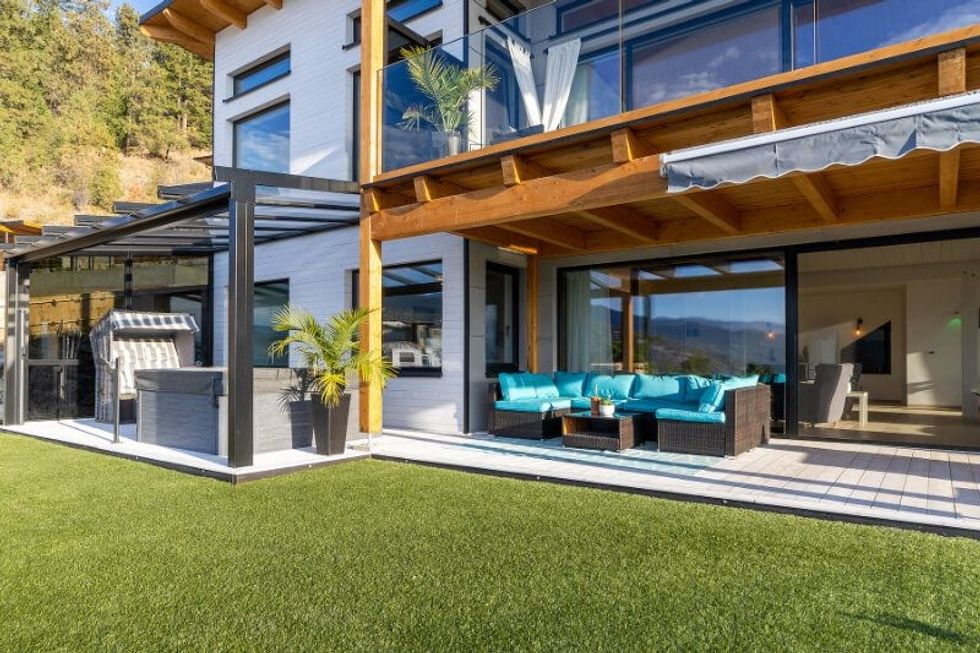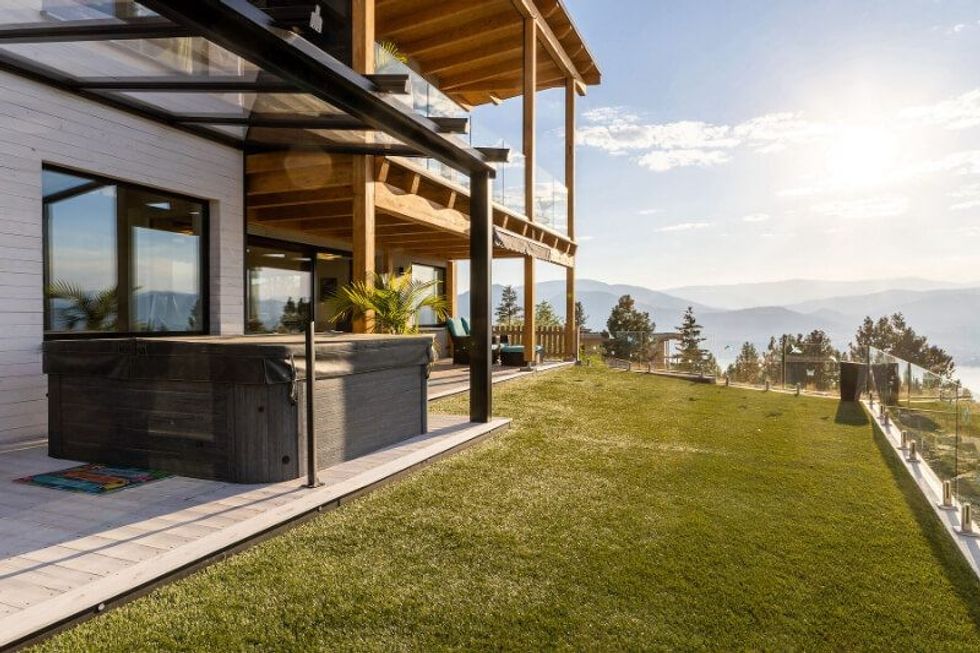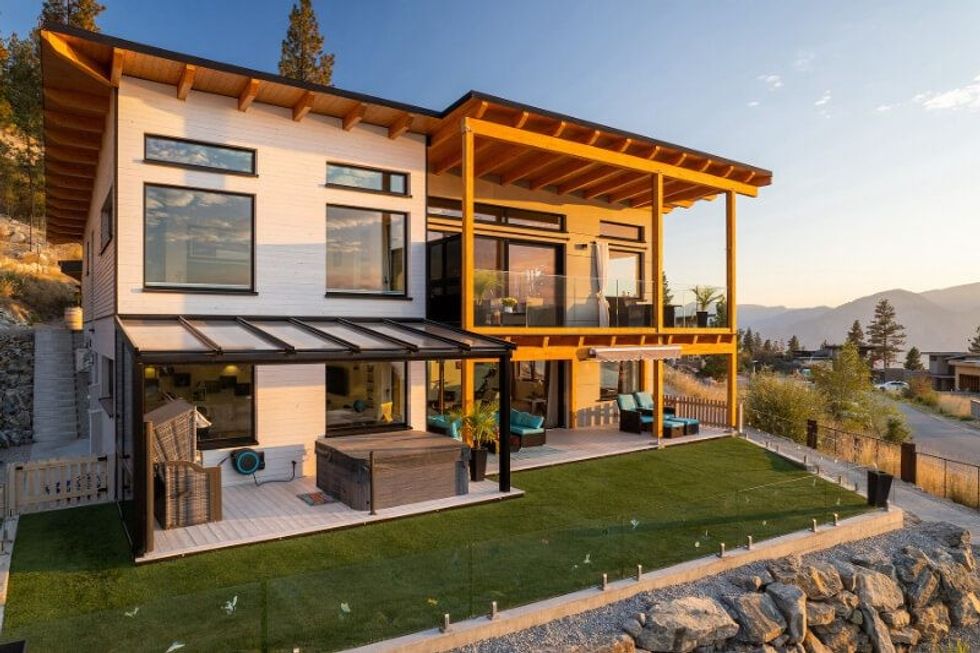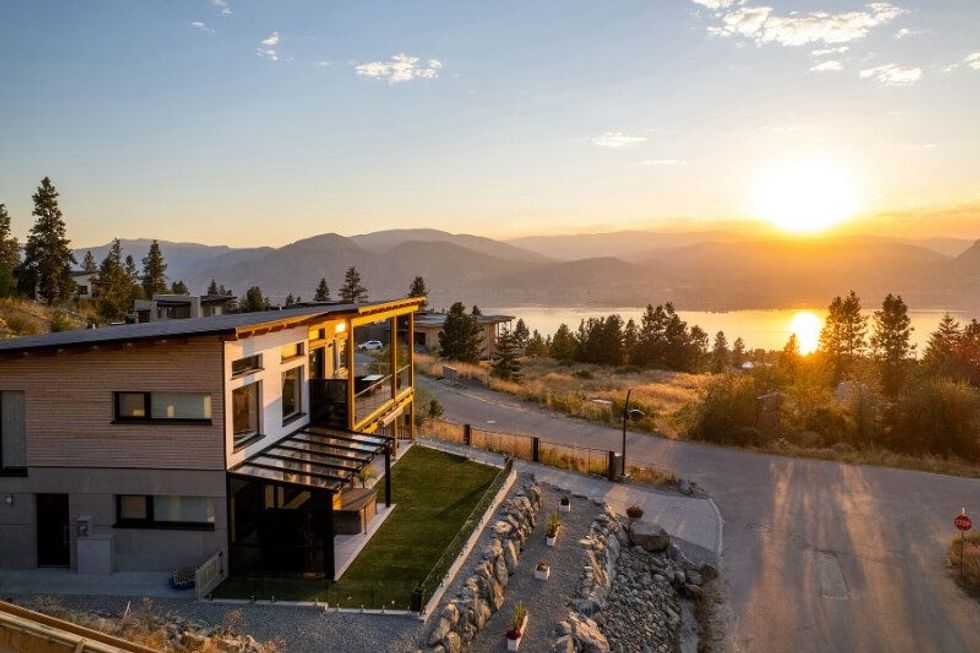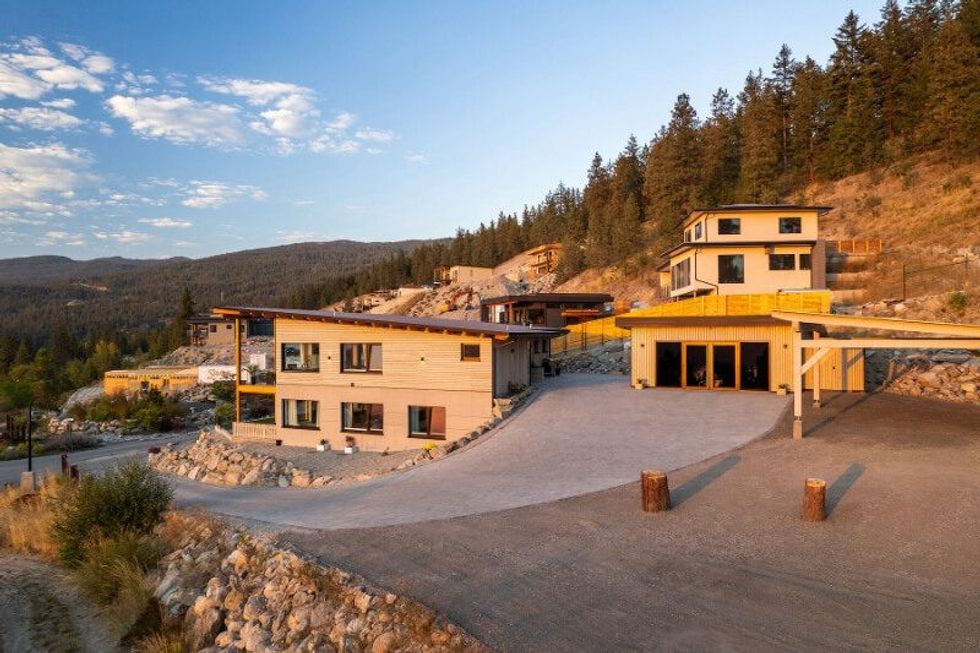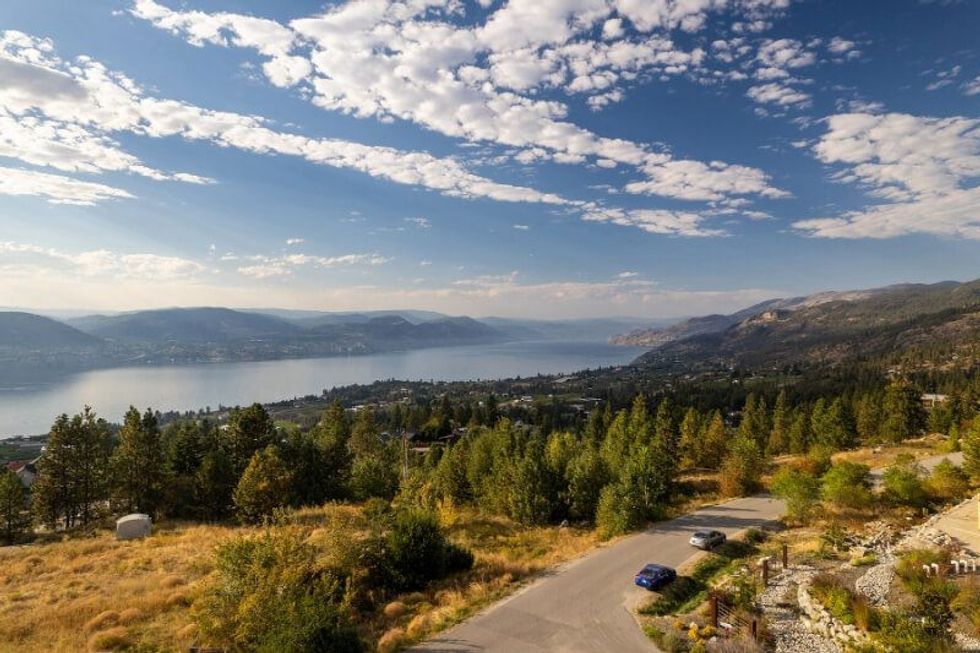 ---
This article was produced in partnership with STOREYS Custom Studio.
Listed