---
The general consensus among those in Canada's largest urban centres is that it's virtually impossible for young people to purchase a property without the help of parents.
Between sky-high home prices and climbing interest rates, things simply aren't the same as they were in generations past when it comes to the great Canadian dream of home ownership. 

Elena Saradidis is a rarity. At 25, Saradidis already owns six properties -- and without the help of her parents. After earning her real estate license at 22, it didn't take long for Saradidis to become the number-one realtor at Toronto's Brad J. Lamb Realty, with $40M in sales and a $10M real estate portfolio (no big deal, right?). Like many home-grown Torontonians, she's had some advantages, like living at home while she studied, but says she purchased all six of her properties 100% independently. 
Saradidis gives credit to the high-profile brokerage for her first property. "I was 22 and just starting out and I didn't have enough money for a down payment," says Saradidis. "Brad Lamb helped me set up a payment plan for my first pre-construction unit at Bread Company Condos and I was able to pay it off every month over the following two years. For that unit, I paid $770,000 for a 589-sq.- ft home that is now worth north of $1M."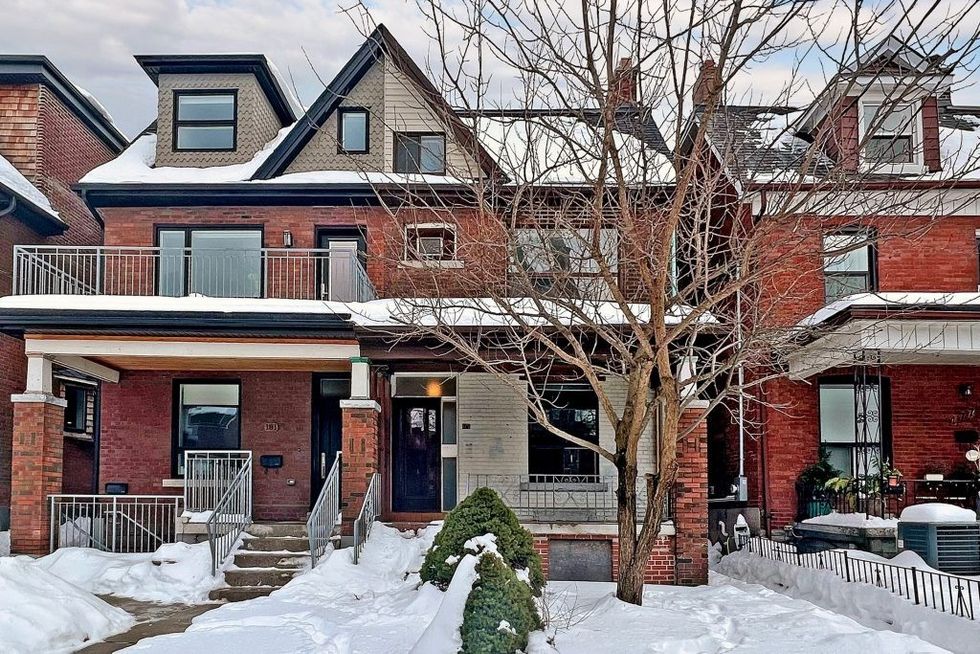 179 Beatrice Street
The second property Saradidis purchased was a house in Little Italy right at the start of 2020. "My partner and I used the BRRR (buy, renovate, rent, refinance) method and had it rented within the first eight months," says Saradidis. "We got it refinanced and were able to pull out $500,000 which we put toward three future properties." The couple's third property is a Duplex located in Halifax, Nova Scotia. "We currently have it rented out at an 8% cap rate with plans to build a garden suite in the back," says Saradidis. 
The couple's fourth property, a triplex in the Annex neighbourhood, is what Saradidis calls her best investment to date. "It has a 7.5% cap rate on top of really great appreciation," she says. "We are waiting for the rates to go down over the next two years before refinancing it." Not too far away, sits the couple's fifth property, another house in Little Italy. "Long-term, we want to create a land assembly so we can explore doing some development," says Saradidis. 
Their sixth and final property is a pre-construction condo in Hamilton called Television City. "Similar to my first investment, I expect to see some appreciation as Hamilton gets developed over the next few years." 
Saradidis says her goal investing in all these properties was to build a diversified portfolio that exposes her to both passive rental income as well as appreciation. "Having done this over the past four years, I've learned how important it is to clearly understand my buyers goals and investment horizons before recommending properties to them," she says.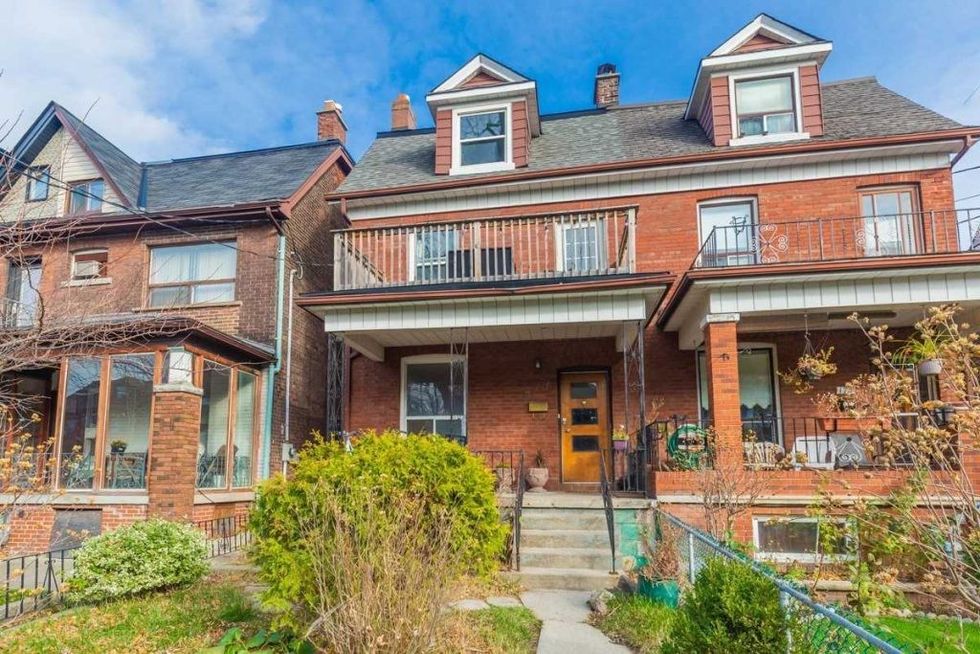 177 Beatrice Street
Inevitably, the homebuying journey to date has left Saradidis with learning experiences. Most notably, she says two key things have stuck with her since purchasing my first property: it's a numbers game, and plan for the worst in the renovation department. 
"It all comes back to the numbers; it's important to stress test your investments and ensure they cash flow in all scenarios. As we've all seen in the past few months with rising interest rates, you can easily get caught flat footed if you aren't planning for a worst case scenario," says Saradidis. "The other major learning was to always plan for the worst possible scenario when you're renovating. You never know what is behind the walls, if someone removed a beam, if there is mold etc. Always create an upside buffer of 30%+ on our budget for renovations even if you've had a house inspector go through the property."
In terms of what has contributed to her success as a realtor, Saradidis says being an investor herself has helped her stand out from realtors who do it part-time. "I try to offer an end-to-end experience for the client; I'm not here just to do a transaction with you," says Saradidis. "I want you to build wealth, and if that means I need to invest in upgrading your property to get a better price for you, or help you find reliable contractors for your renovations, I'm there to help. This level of service has really made me stand out to my clients and all of my business comes from referrals, in my opinion."

While homeownership may seem a pipe dream to countless Canadians, Sardidis urges not to give up hope. 
"I know it seems daunting and expensive, but there is always a way to get your foot in the door," she says. "Whether that be purchasing with a friend, or buying pre-construction with less down-payment required, where there is a will there is a way. But get yourself pre-approved for a mortgage, you don't know what you don't know."
Of course, not everyone is lucky enough to make it in an oversaturated real estate market -- or get in with one of the country's top brokerages for that matter -- but that's another article.
Real Estate News