Toronto
Toronto
The 2019 Toronto Christmas Market Wraps Up This Sunday
That special time of year when the Toronto Christmas Market takes over the Distillery District, bringing you a magical holiday wonderland is sadly soon to end.
The market, currently celebrating its 10th anniversary, has its final day of the season on Sunday, Dec. 22. So there's still a chance to join the expected 650,000-plus people who will have attended the market (which opened Nov. 14) this year for mulled wine, treats, shopping, live performances, European flair and beautiful lights.
So, before you squeeze in that last-minute visit, here's a snapshot of what the 2019 Toronto Christmas Market looks like.
Can you believe it? The renowned market is celebrating its 10th year, bringing the city the romance and magic of traditional European Christmas markets, which date back to the 1400s.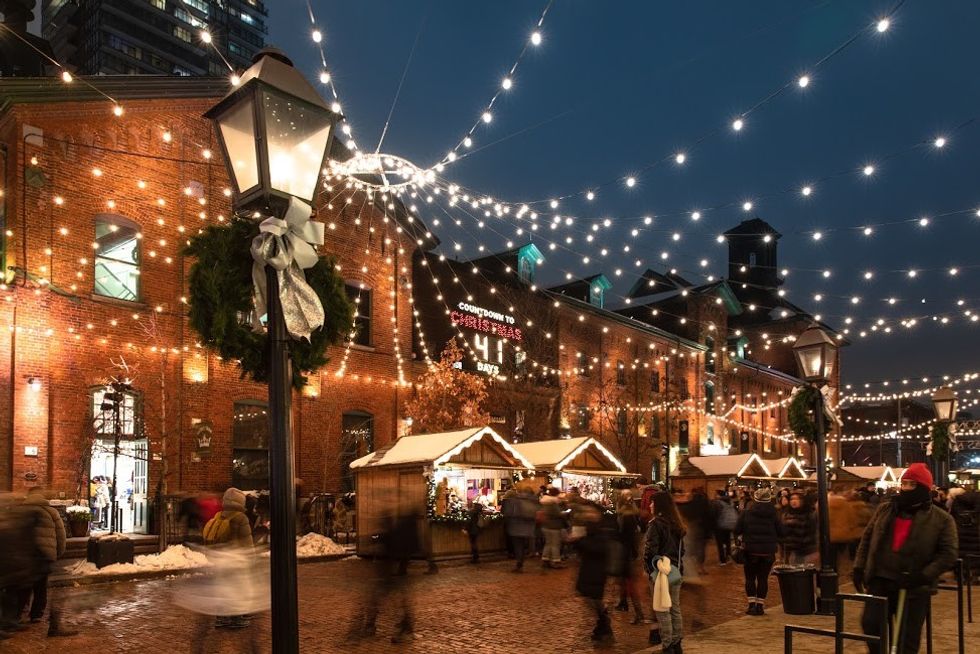 This year, you can anticipate outdoor heated beer and mulled wine gardens, a 50+ foot Christmas Tree, non-stop entertainment, shopping, European food delicacies and more than 40,000 lights and ornaments.
You can find this wonderful holiday market constantly featured on lists like CN Traveler's "Best Christmas Markets Around the World," The Boston Globe's "Best Christmas Markets in North America," The Telegraph's "10 Magical Tours to the World's Best Christmas Markets," Reader's Digest "8 Must Visit Christmas Markets from Around the World," and Fodor's list of the "World's 10 Best Holiday Markets."
With the official opening yesterday, there was a surprise performance by Canadian artist Chantal Kreviazuk with new music from her first Christmas album, the 10-track "Christmas Is A Way Of Life, My Dear."
"We are proud that in less than a decade, millions of Torontonians and tourists alike have embraced the Toronto Christmas Market and have made our holiday tradition their holiday tradition," said Toronto Christmas Market Creator and Executive Director, Mathew Rosenblatt.
"This year's opening night festivities were made even more special by the addition of our talented guest, Chantal Kreviazuk, and the captivating sounds of the Dixon Hall Music School."
This year's Christmas tree is adorned with blue and silver decorations alongside more than 40,000 lights. It's quite the spectacle to behold.
Cozy up and lose yourself in the music with wonderful live performances.