The Oak Point Estates community, in Nanoose Bay on Vancouver Island, is a striking set of scenic and luxurious homes along the Strait of Georgia, about midway between Moorecroft Regional Park and Enos Lake.
The community consists of about a dozen homes, and one of them — 1730 Oak Leaf Drive — is currently on the market for $5,495,000.
---
Built in 2021, the home sits on a 0.78-acre lot, and has been custom designed with four bedrooms, four bathrooms, and 5,181 sq. ft of living space -- which doesn't even include the beautiful yard overlooking the water.
Nearby amenities include the Sunshine Beach Marina, Notch Hill Park, and the Fairwinds Golf Club, but there's a fair chance once you've stepped into this home, you won't want to leave it.
READ: Charming Craftsman Home In Lions Bay Hits Market For $2.65M
A private gated driveway, surrounded by tall trees, leads past the well-manicured garden to the home and its detached three-car garage.
On entry you're met by the large central living space, which encompasses the kitchen, dining space, and family room, all laid out across a modern open floor plan. The kitchen uses chic and minimalistic black wood that contrasts beautifully against its elegant white marble countertops. The same contrast is found in the family room, where the central fireplace is framed by ceiling-height black wood, and sits atop more white marble.
Specs
Address:1730 Oak Leaf Drive
Bedrooms: 4
Bathrooms: 4
Size: 5,181.14 sq. ft.
Lot size: 0.78 acres
Price: $5,495,000
Elsewhere on the main floor is a utility room connected to the kitchen, a laundry room close to the entrance, and a secondary 13' x 17' living space. On this level you'll also find the primary bedroom, which is equipped with wall-to-wall, floor-to-ceiling windows, a large dressing room that embraces that black-wood-white-marble contrast, and an ensuite bathroom almost as big as the kitchen.
On the lower floor of the home waits another large living space, complete with a glass-enclosed wine cellar, a wet bar, a 14' x 12' gym, and another bedroom.
Also on this level is an entire self-contained suite, which includes its own living room, kitchen, dining space, bathroom, a bedroom, and a spare room.
Our Favourite Thing
The living space on the main floor is definitely the heart of the home. First of all, there's plenty of space, and this central hub is also surrounded by large windows that look out onto both the front and rear of the home. This means views for days, plus plenty of natural light, making it a perfect place to gather.
Last, but certainly not least, is all the patio space the home has -- on both floors. The patio space on the lower level can be accessed from all but one of the aforementioned rooms; they lead directly out to the garden. Above, on the main floor, the patio space boasts a covered barbecue space, lounge areas on multiple elevations, and a hot tub.
All in all, this home is beautiful, built to last, and offers a unique semi-rural lifestyle that is perfect for those who appreciate the tranquility of nature and a slower pace of life.
WELCOME TO 1730 OAK LEAF DRIVE
KITCHEN, DINING, AND LIVING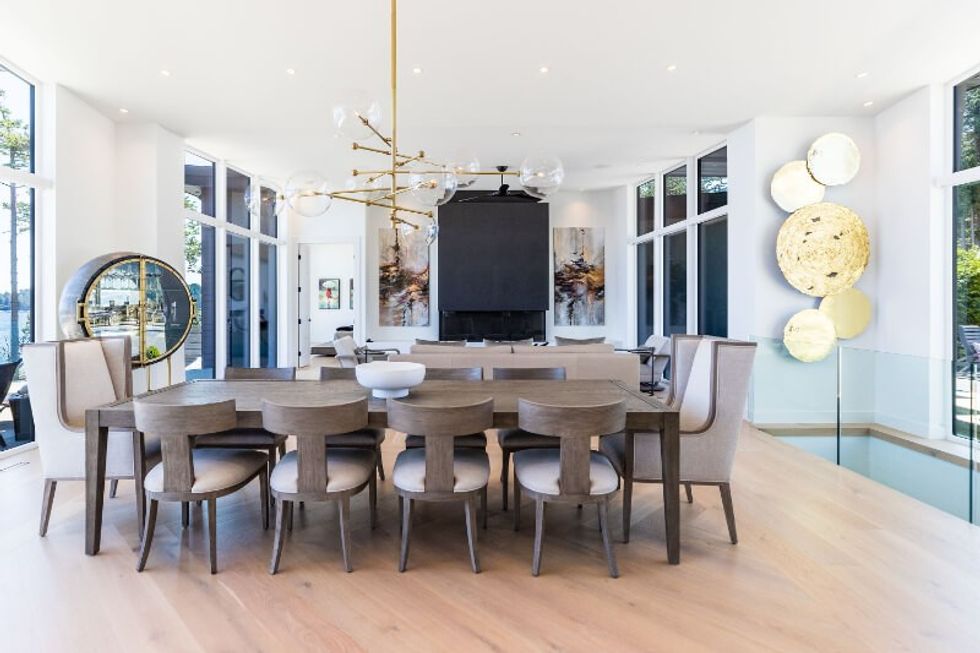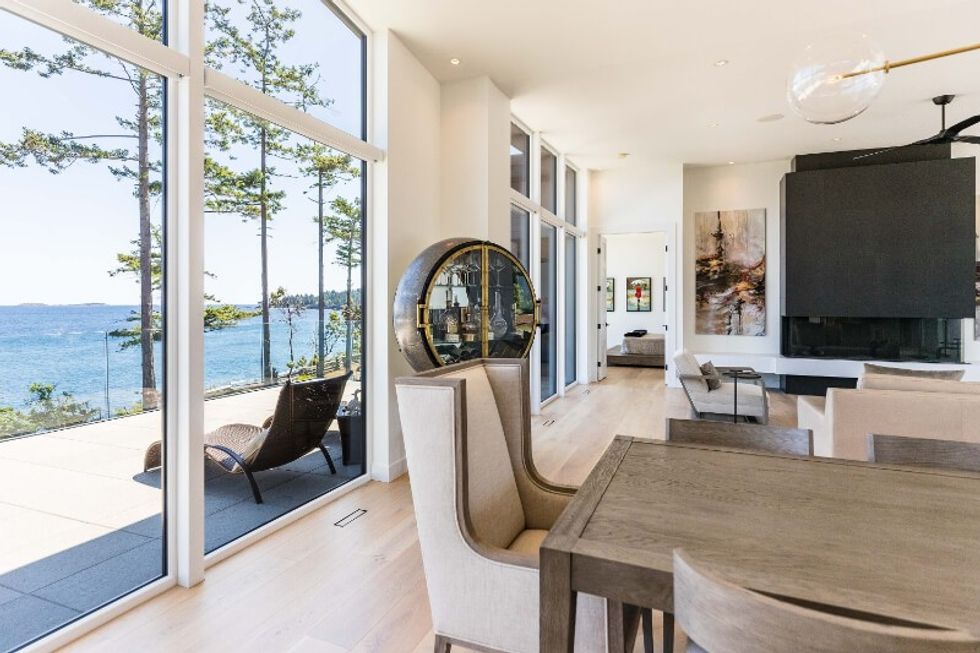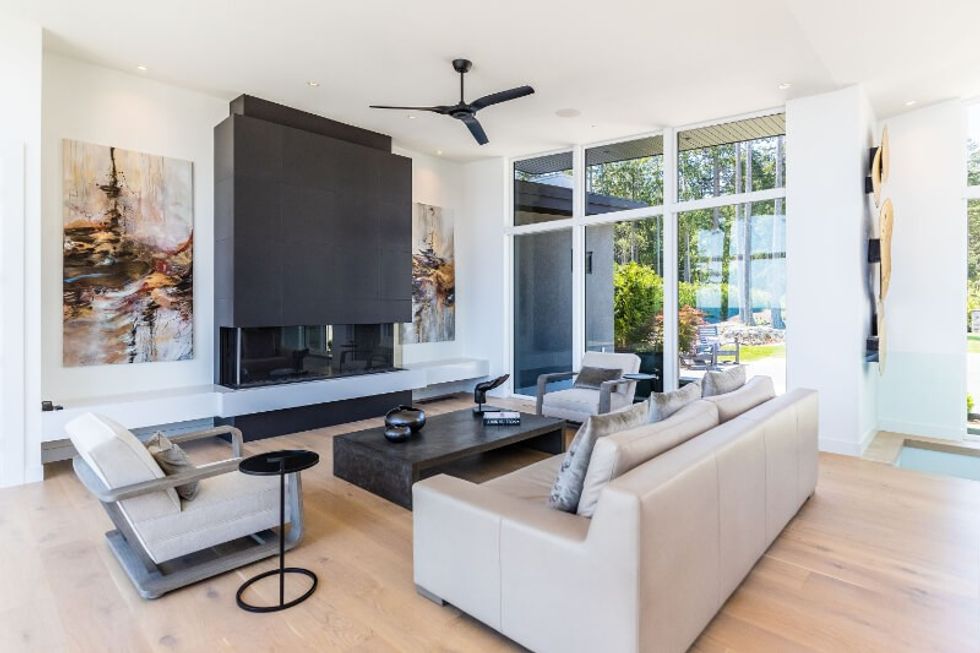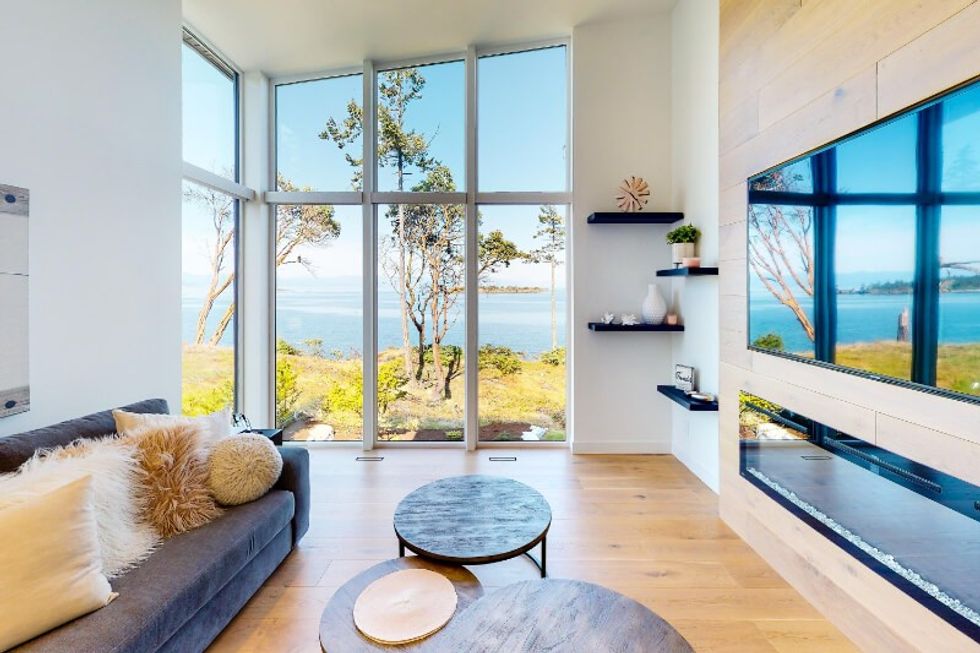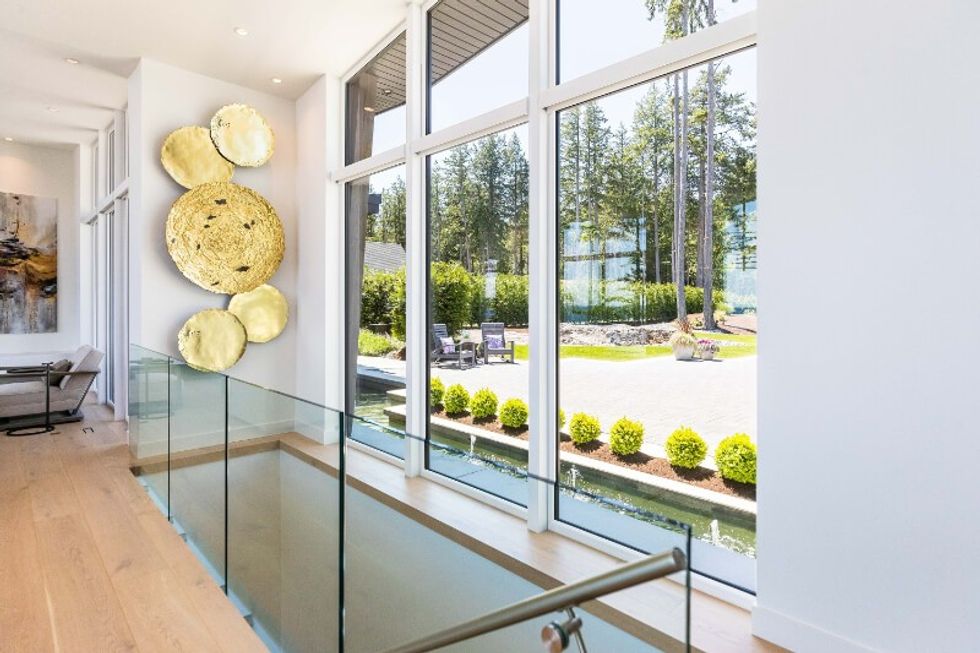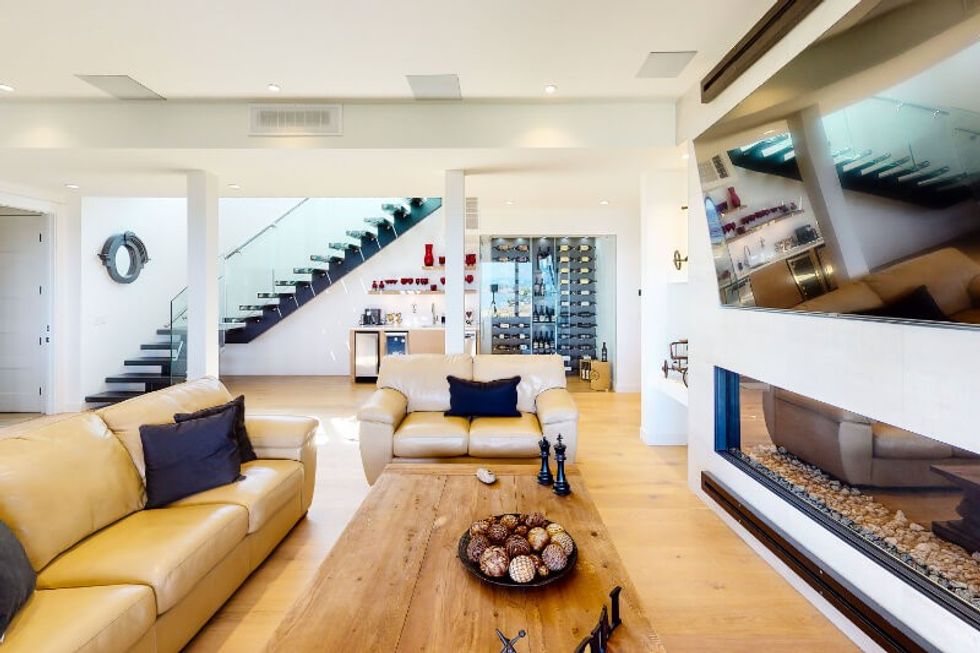 BEDROOMS AND BATHROOMS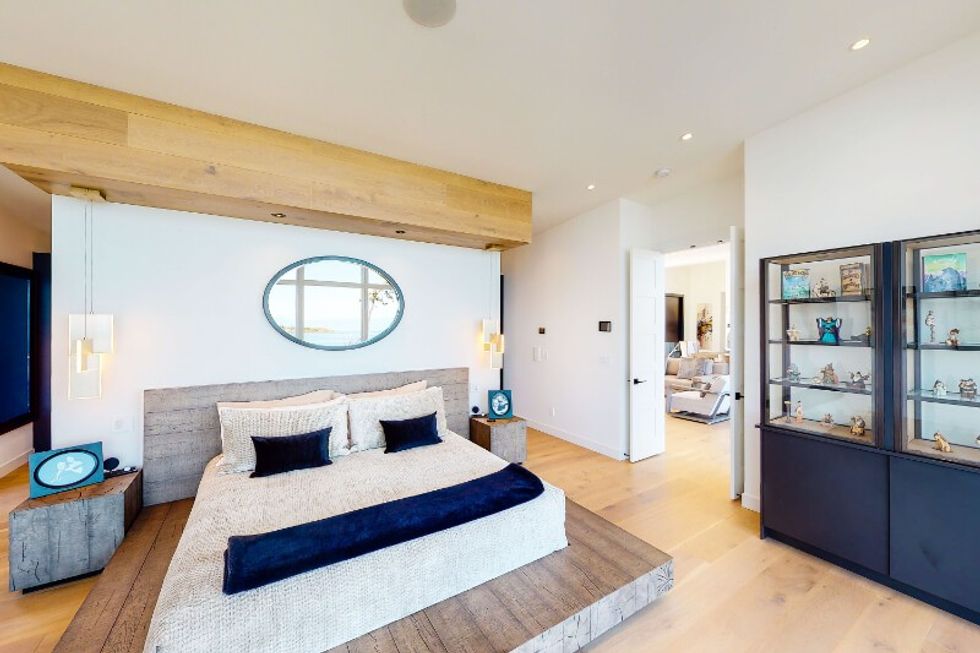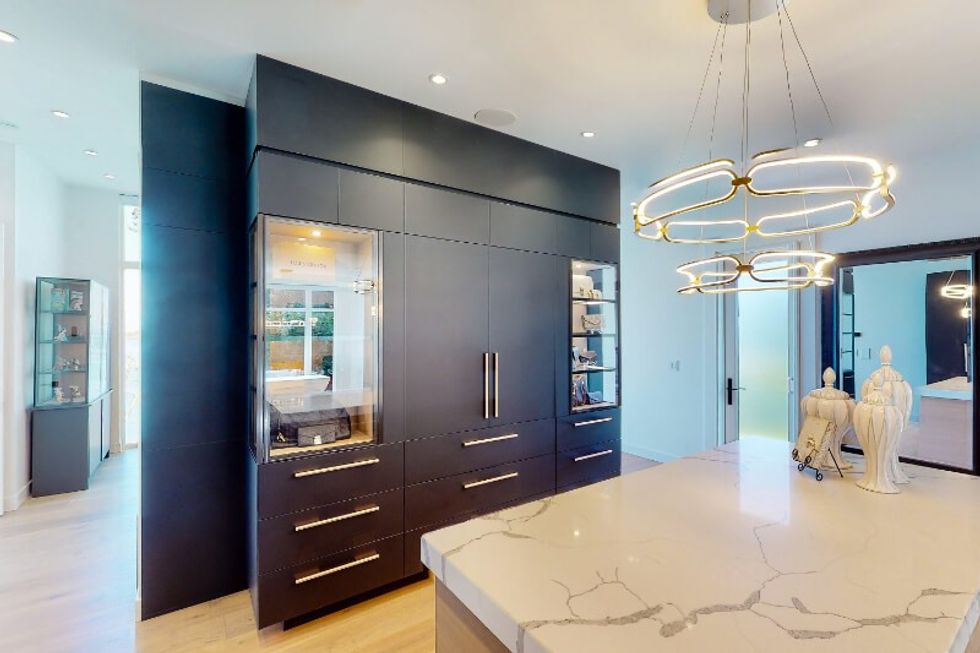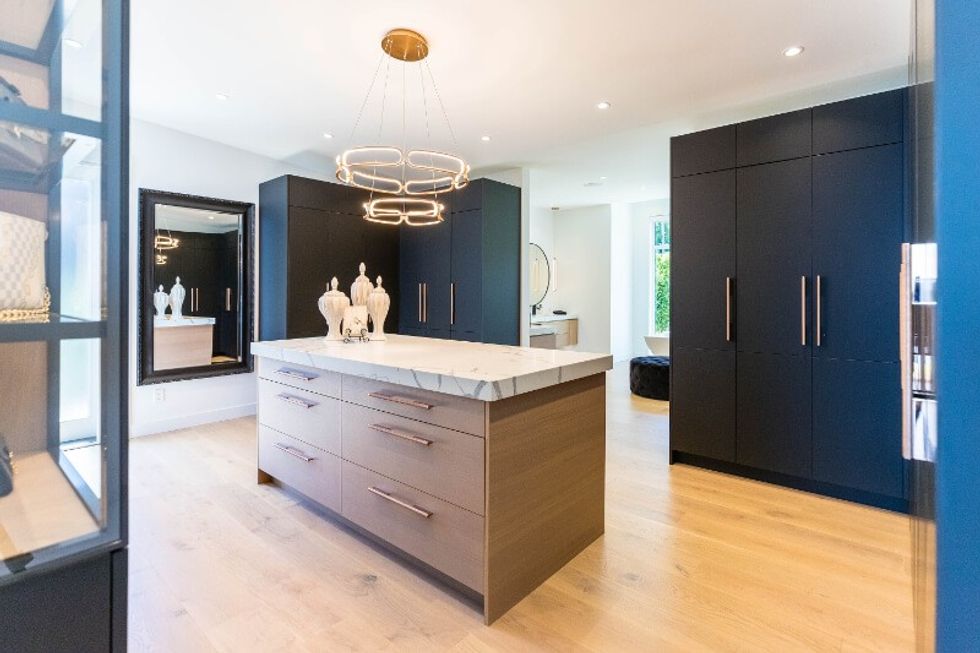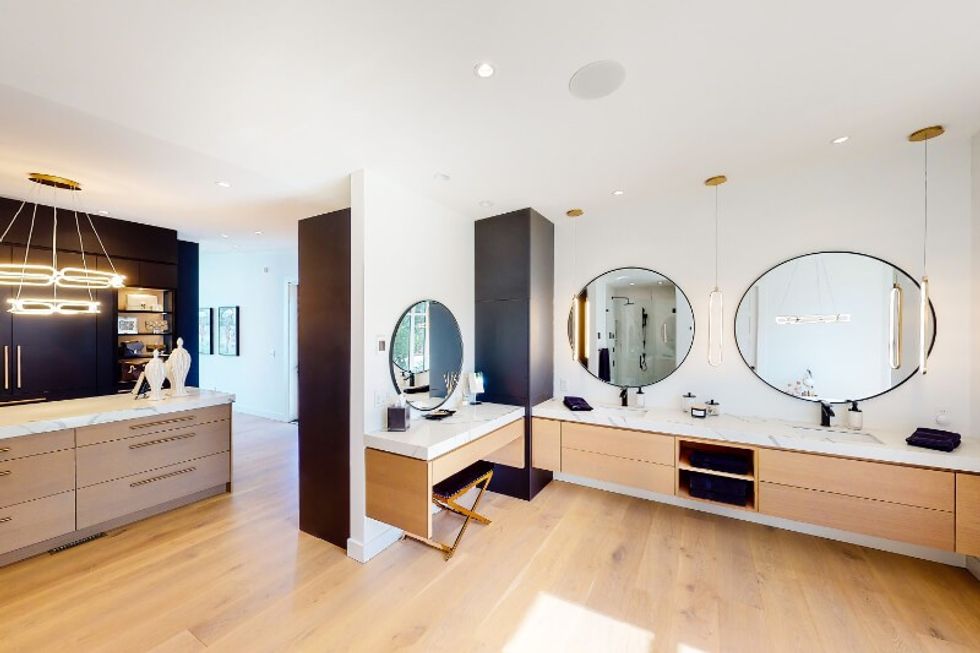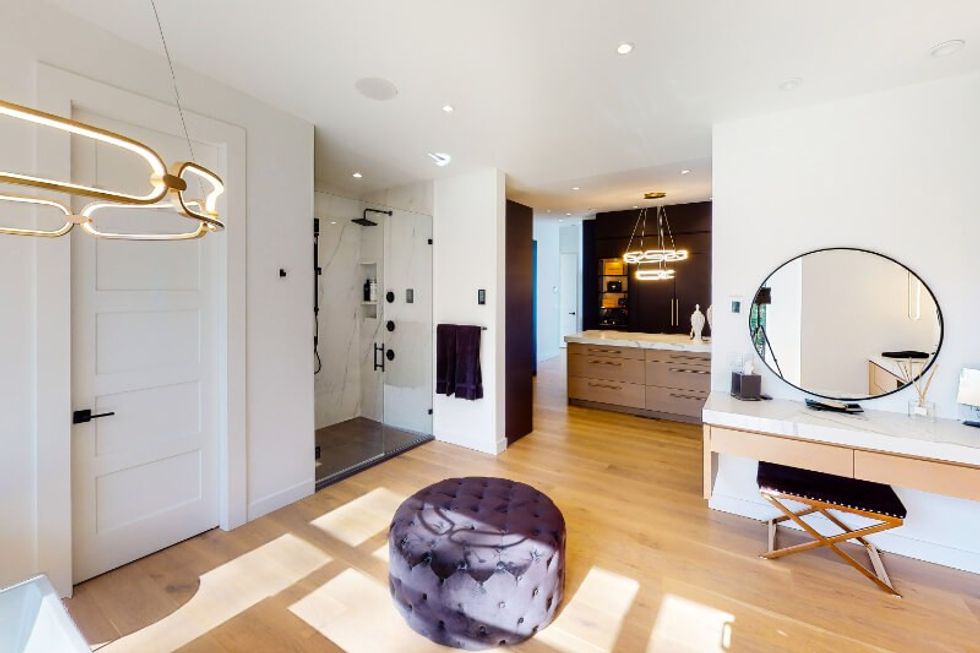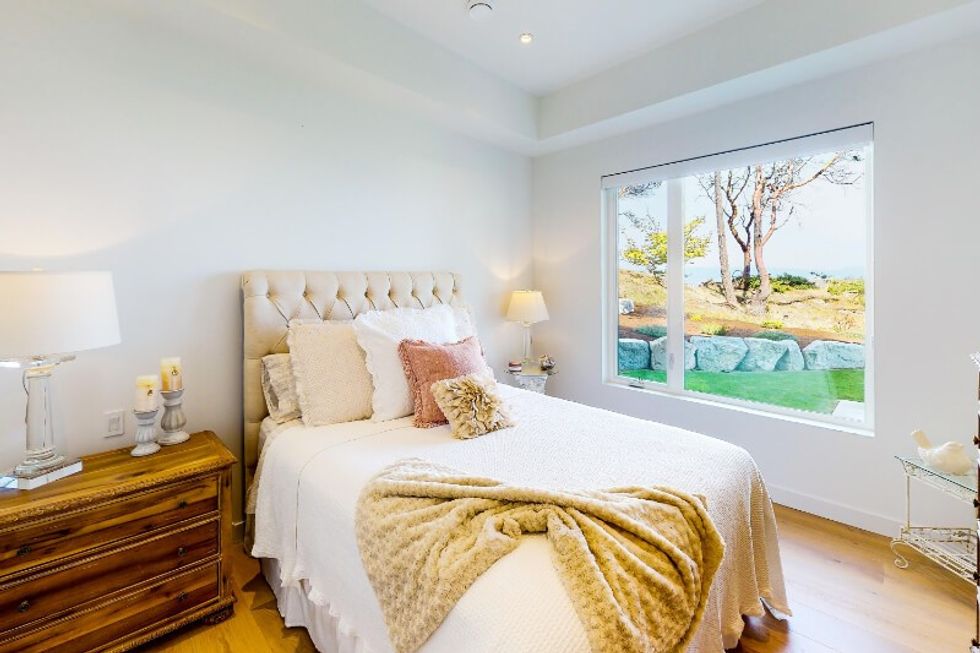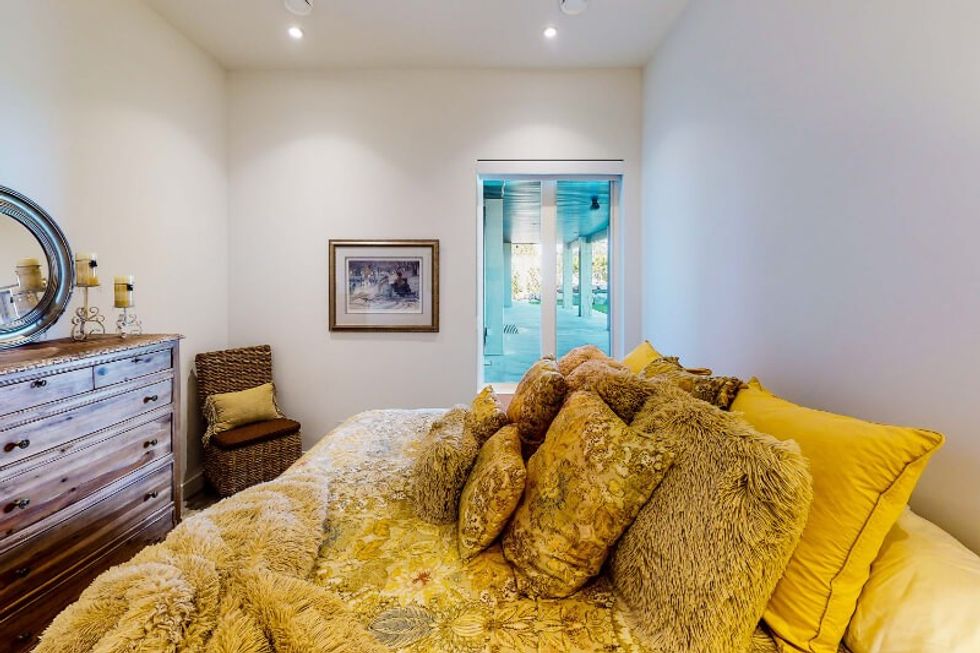 SECONDARY SUITE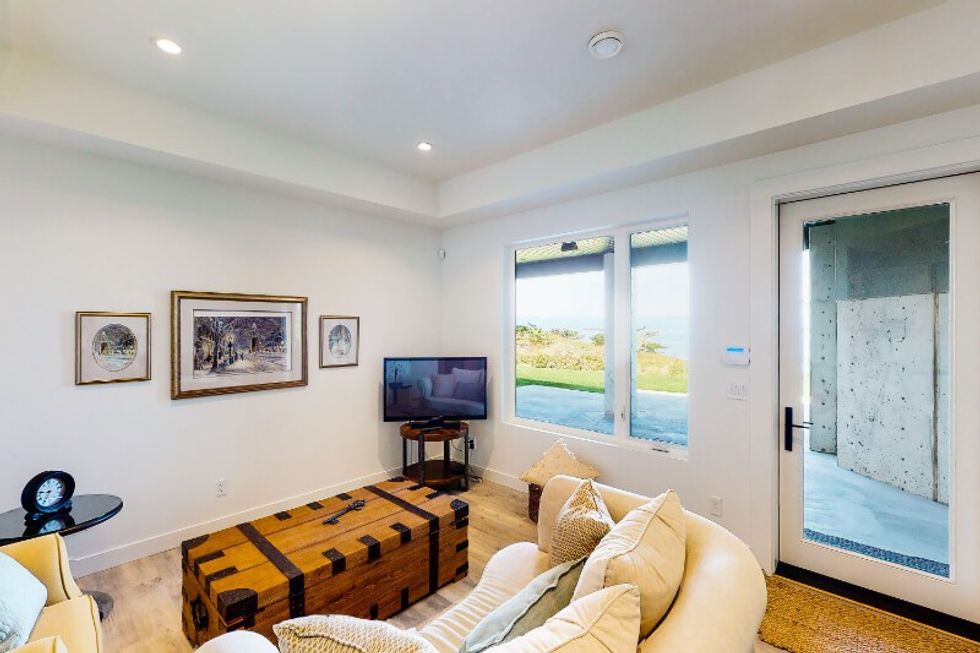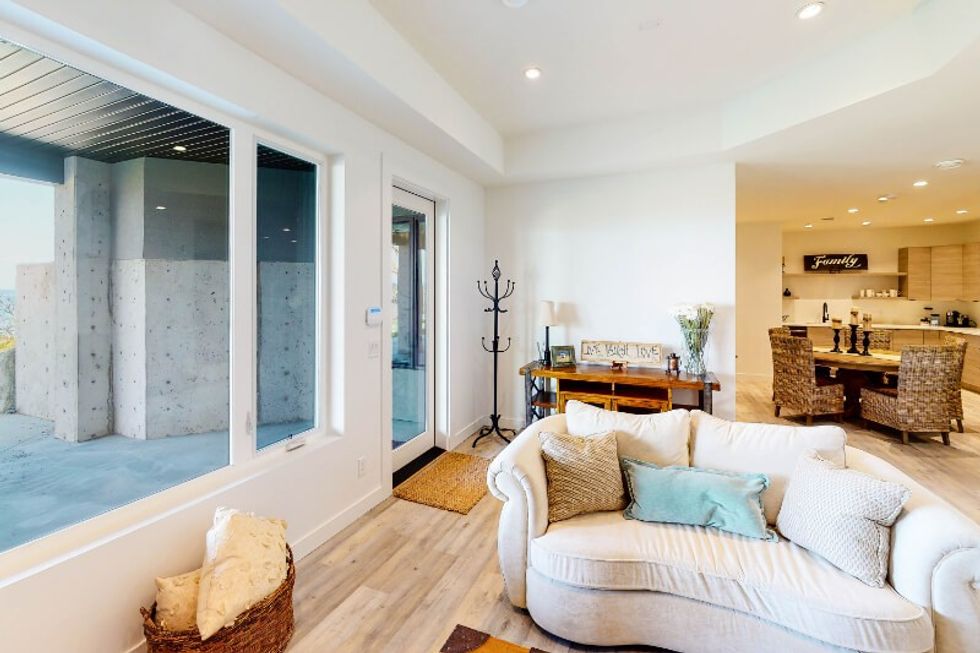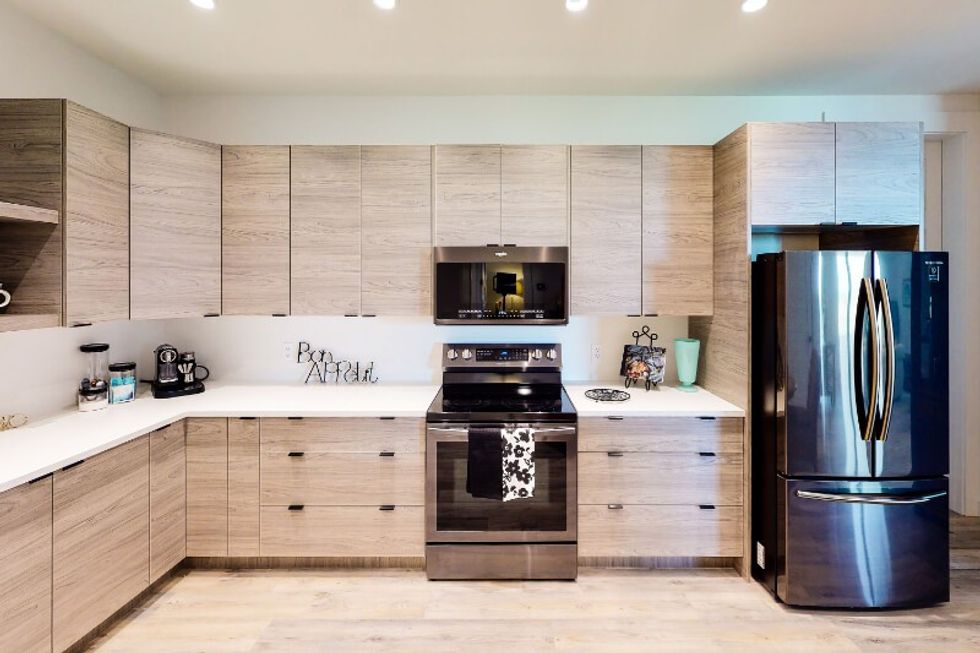 EXTERIOR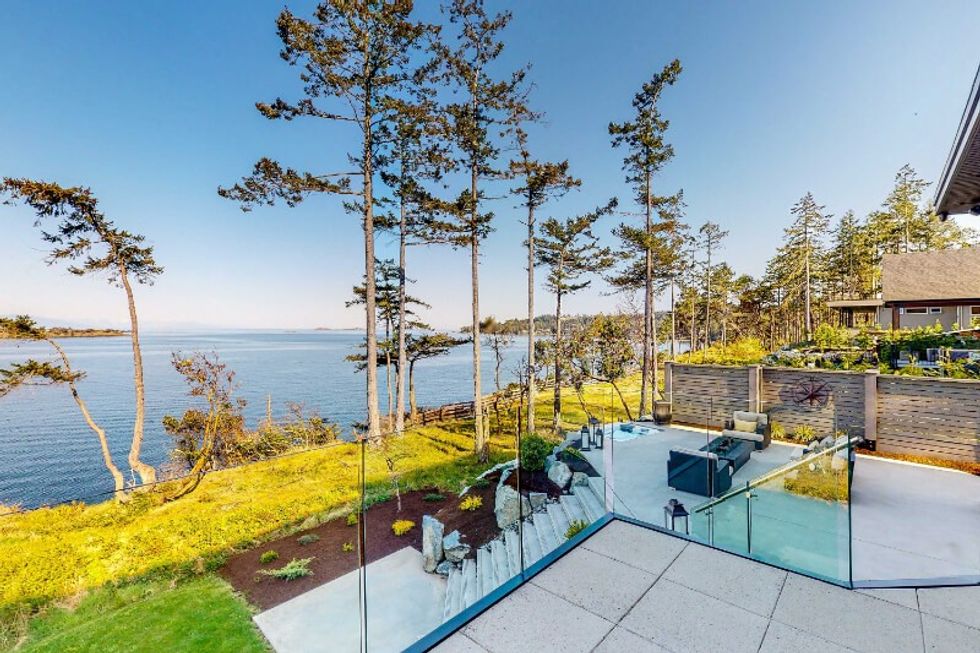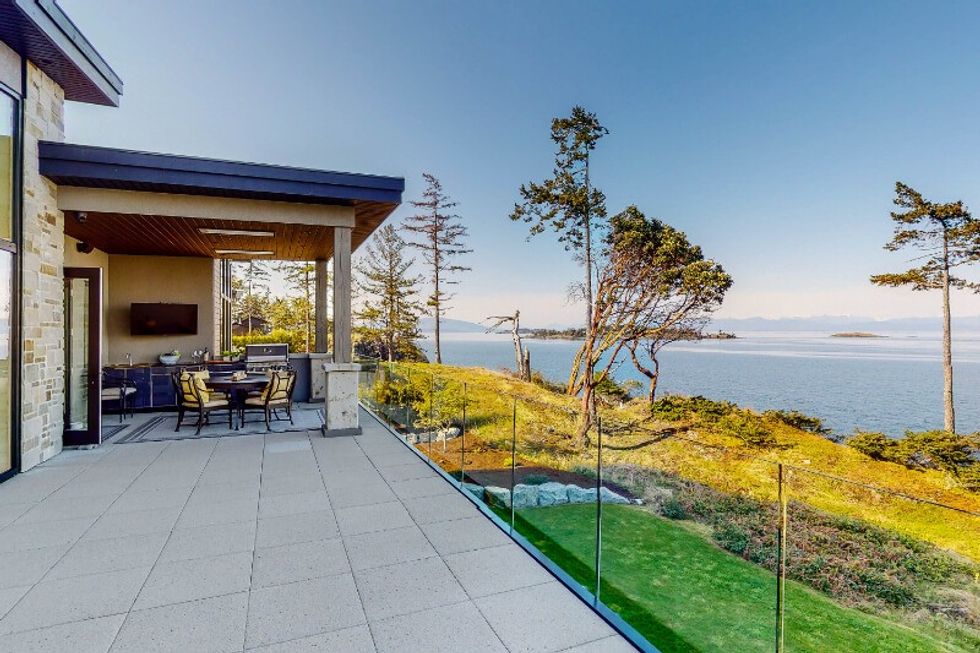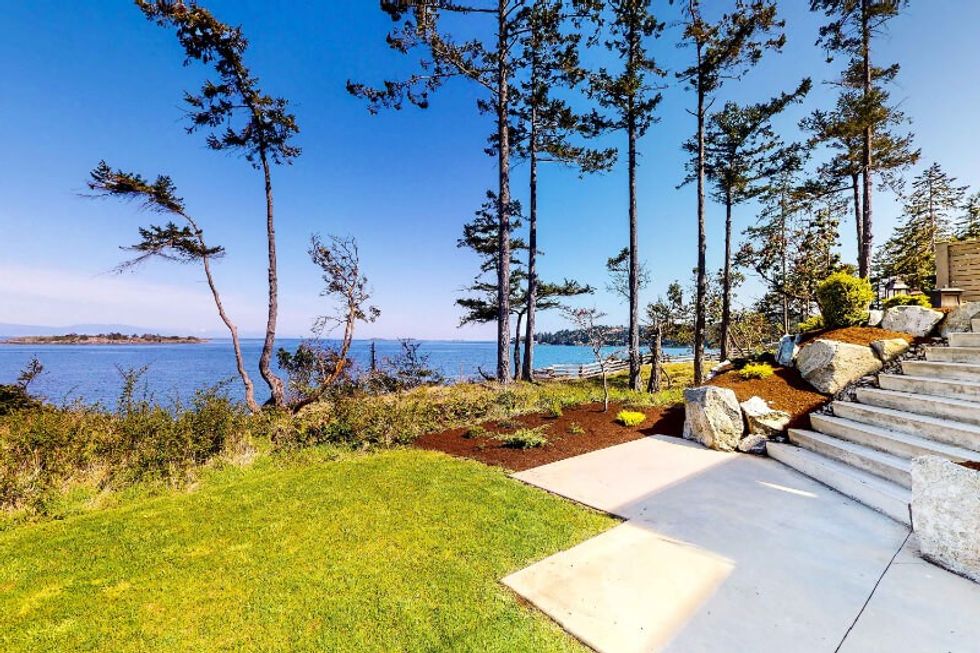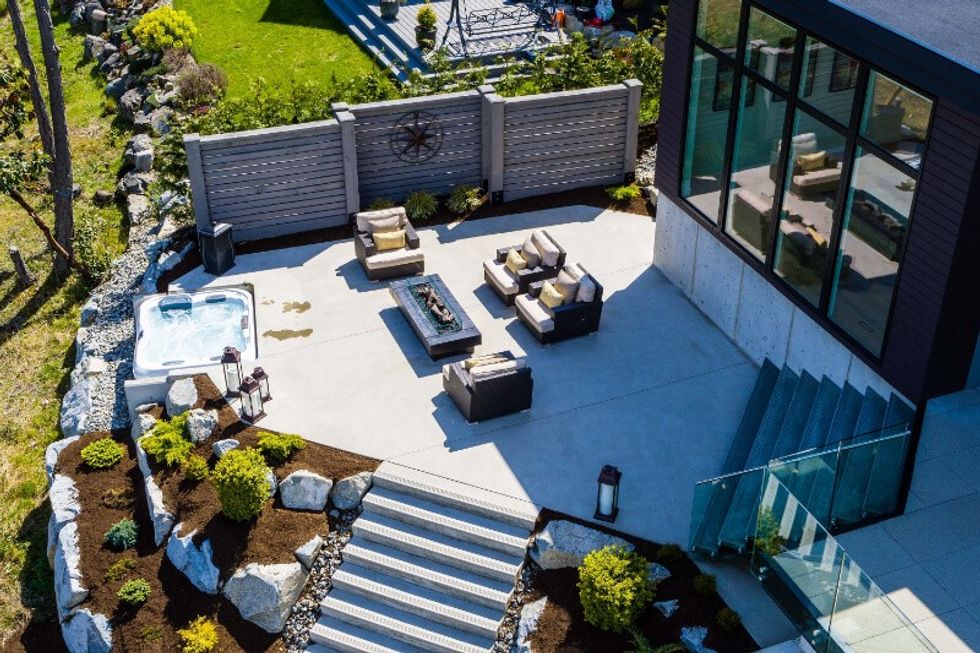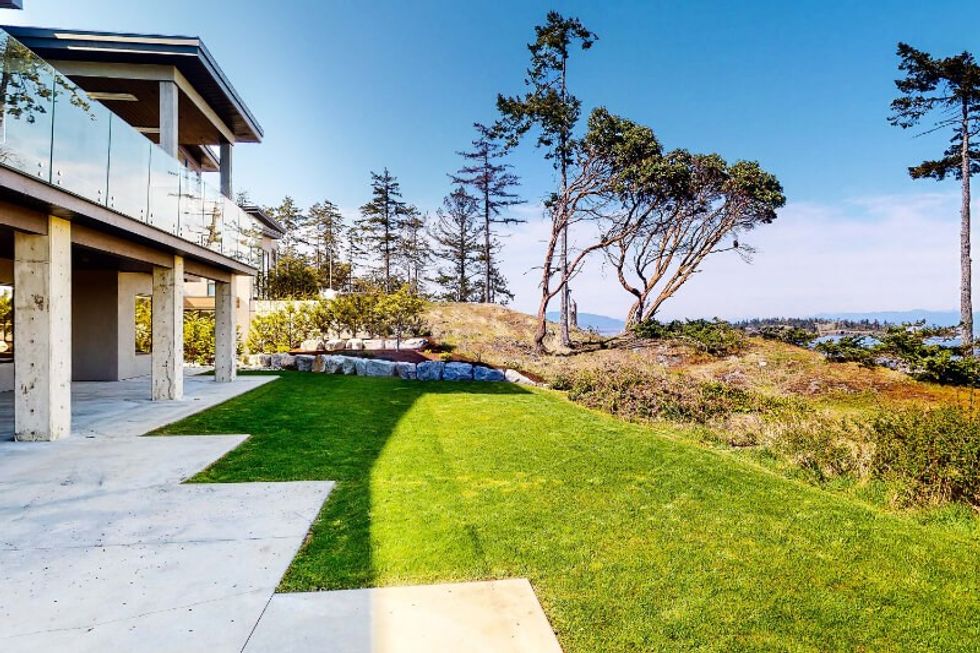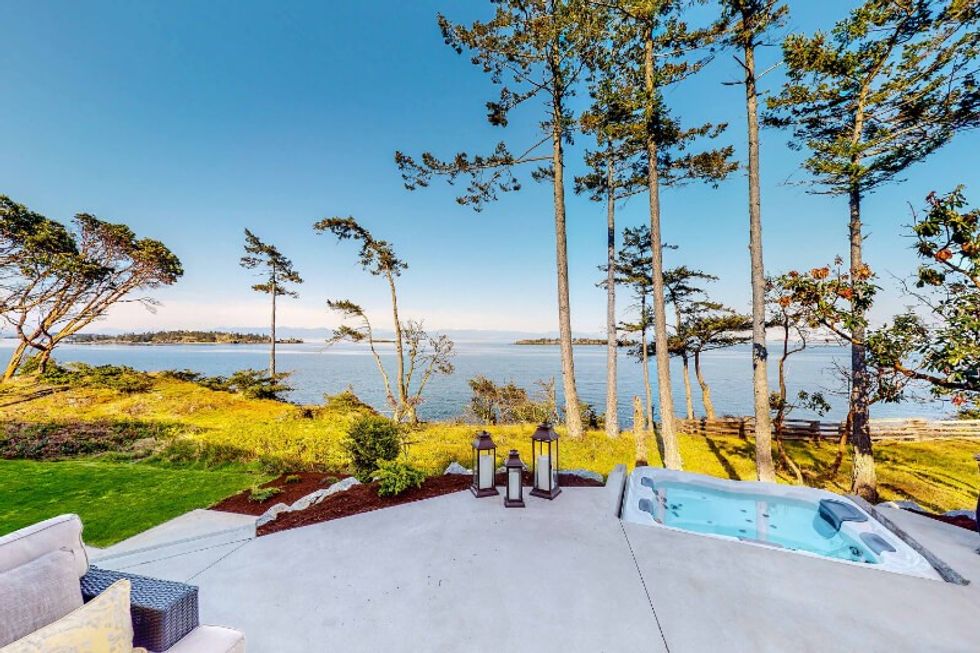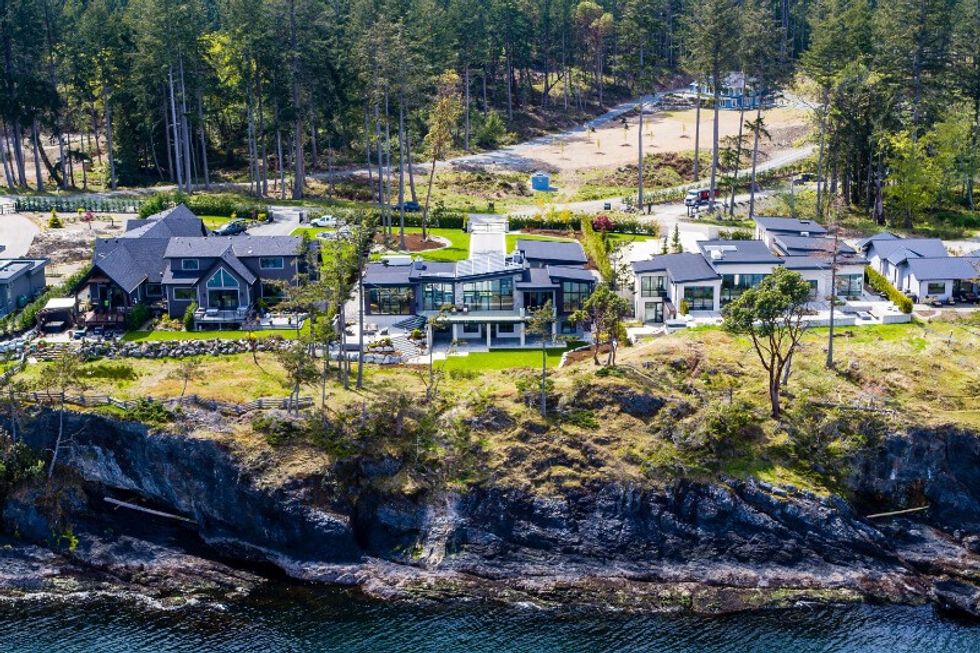 This article was produced in partnership with STOREYS Custom Studio.
Listed Luxe