At a time when many have moved away from the office for the foreseeable future, a Blue Mountain vacation home that shines in all of its year-round glory is certainly a tempting option.
If you're in the market for a private retreat outside of Toronto – one that offers all of the perks – this sprawling 10,000-square-foot chalet nestled in the Blue Mountains could be your solution.
---
Offering an all-frills-attached escape from Toronto's concrete, the six-bedroom home at 110 Escarpment View Court features everything from a top-of-the-line outdoor kitchen with Viking Ultraline, to a pristine swimming pool and multi-use sport court.
If this sounds more like a five-star hotel than a home, you're not wrong to think so – and this is reflected in its $4,950,000 price tag.
While spacious and elegant, the home retains a welcomed cozy factor and homelike feel, thanks to wood throughout, found everywhere from custom mahogany windows and the reclaimed antique hemlock floors, to Douglas Fir beams taken from Fleet Street Brewery. Standing steam copper and cedar roofing complement the natural Owen Sound ledge rock.
The pool is accompanied by a hot tub that can be enjoyed year-round (perhaps with a glass of wine in hand), as you unwind from a day of skiing, surrounded by forest and ski hills. The sports court is complete with a cooling feature for an ice rink in the colder months.
The Specs:
Bedrooms: 8
Bathrooms: 4 + 3
Size: 10,000-square-feet 
Lot Size: 0.50 acres 
Price: $4,950,000
Agent: Andy Taylor, Matthew Lidbetter, Sotheby's Realty 
Avid skiers will appreciate the home's proximity to the surrounding Blue Mountain ski hills (5-15 minutes away depending on your run of choice), as well as the après ski opportunities offered at the property – everything from the steam room and hot tub, to an inviting fireplace, billiards room, bar, and media room/home theatre.
Open kitchens both inside and out, a spacious terrace, and many bedrooms make this property an ideal one for entertaining friends and family.
And trust us when we say you'll have no shortage of visitors with a four seasons city escape like this one.
EXTERIOR: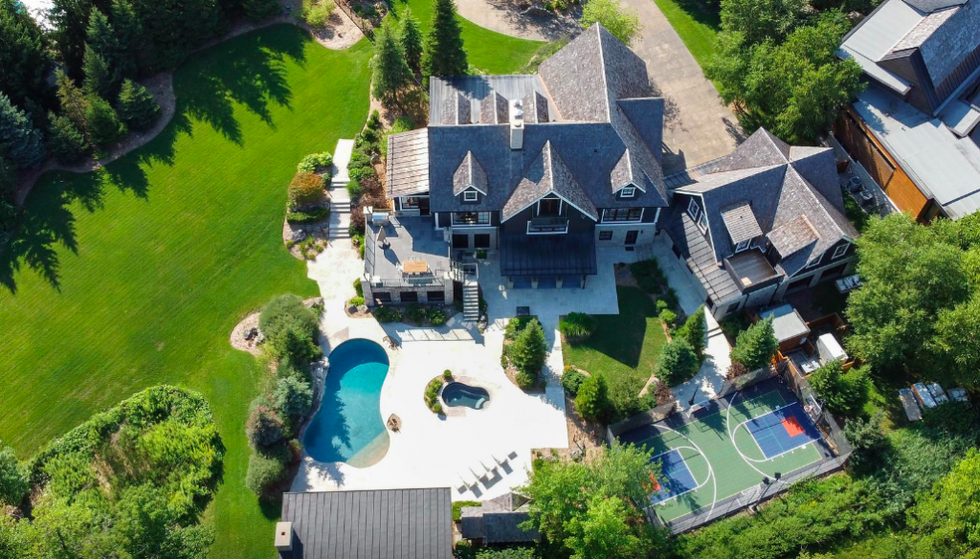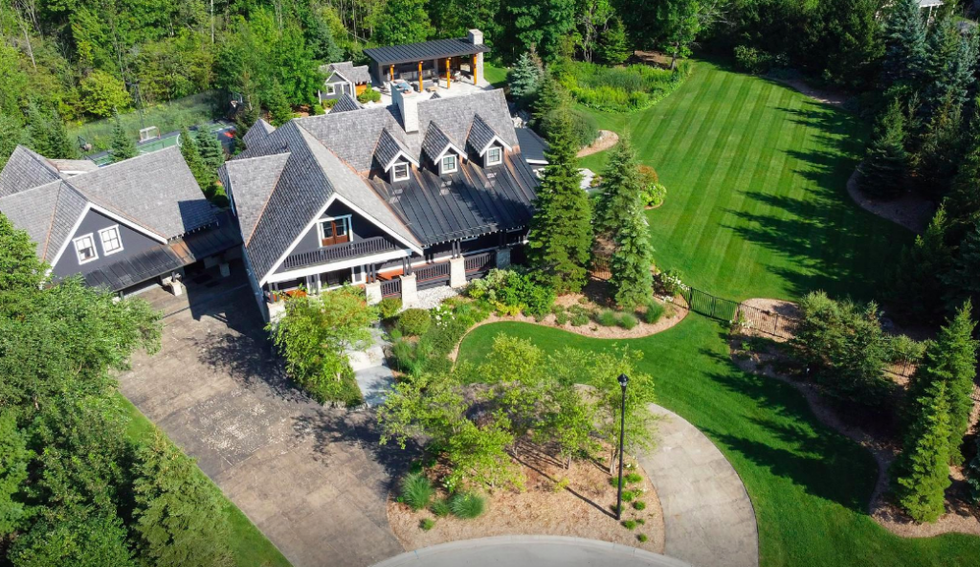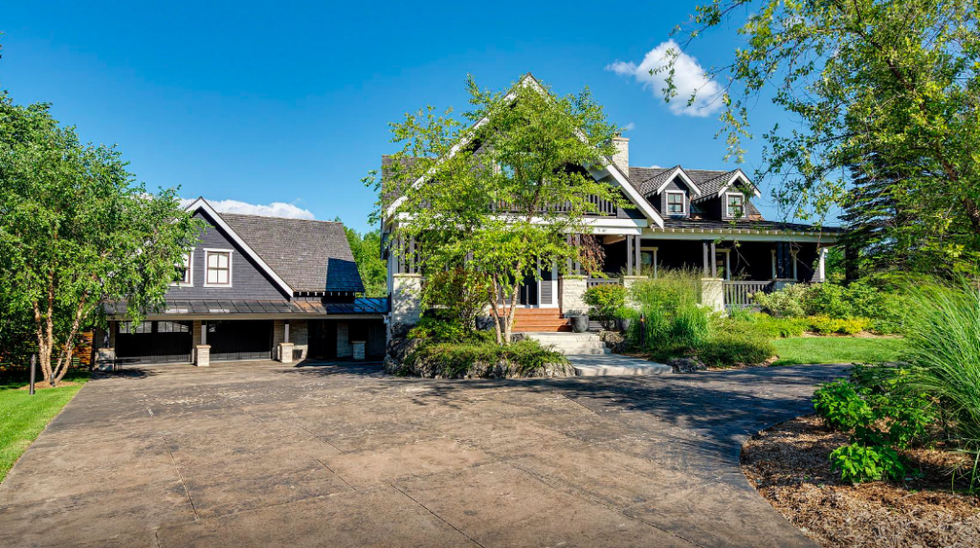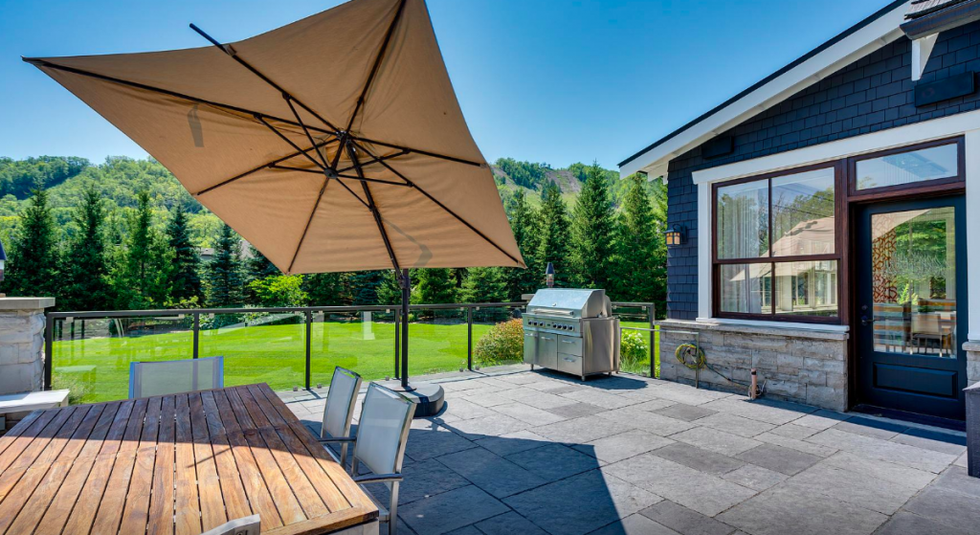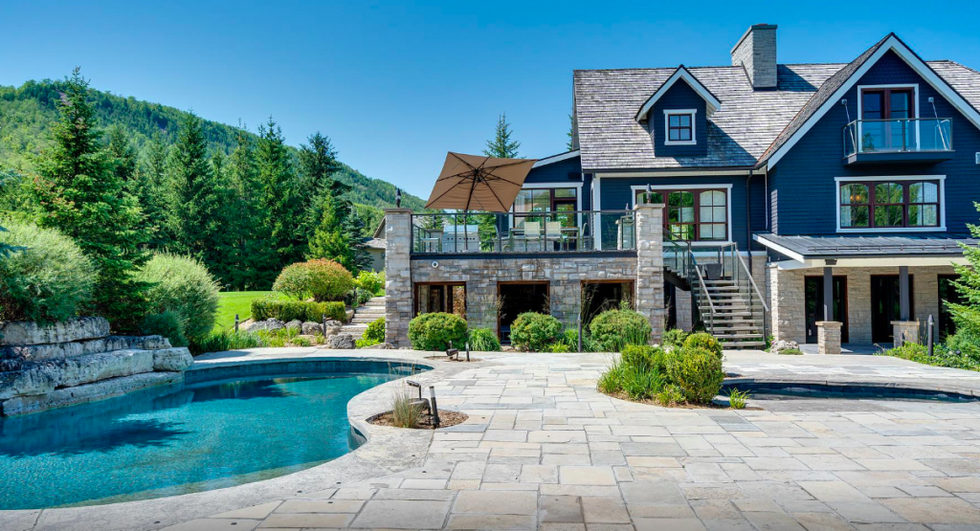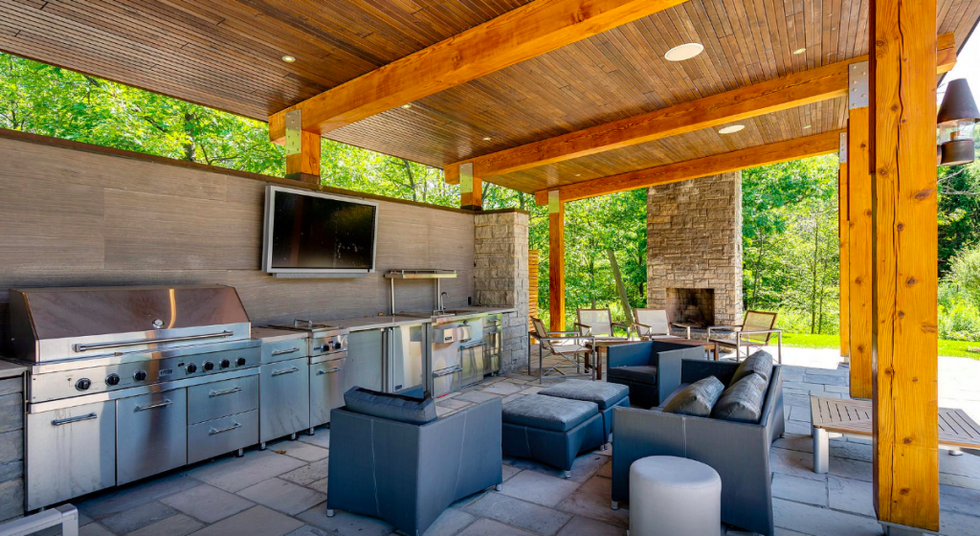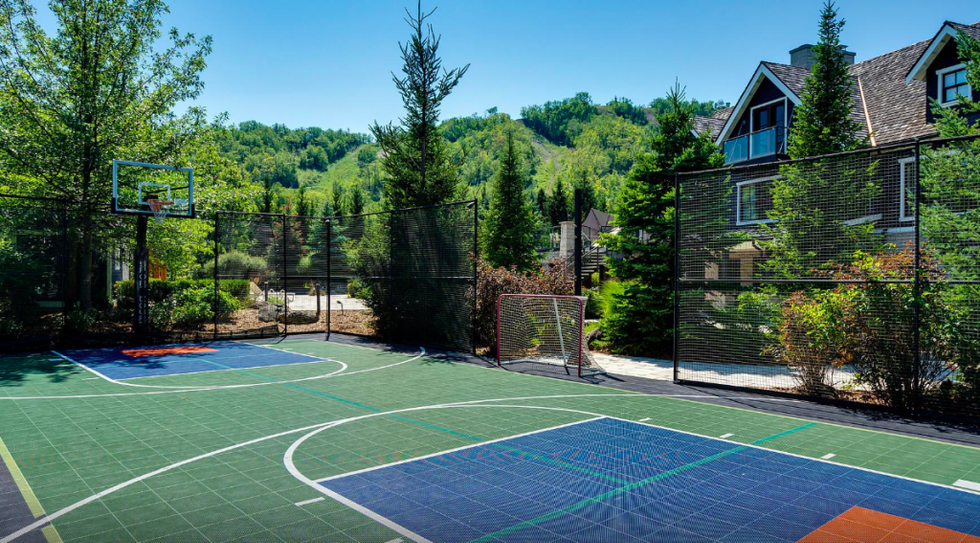 ENTRANCE: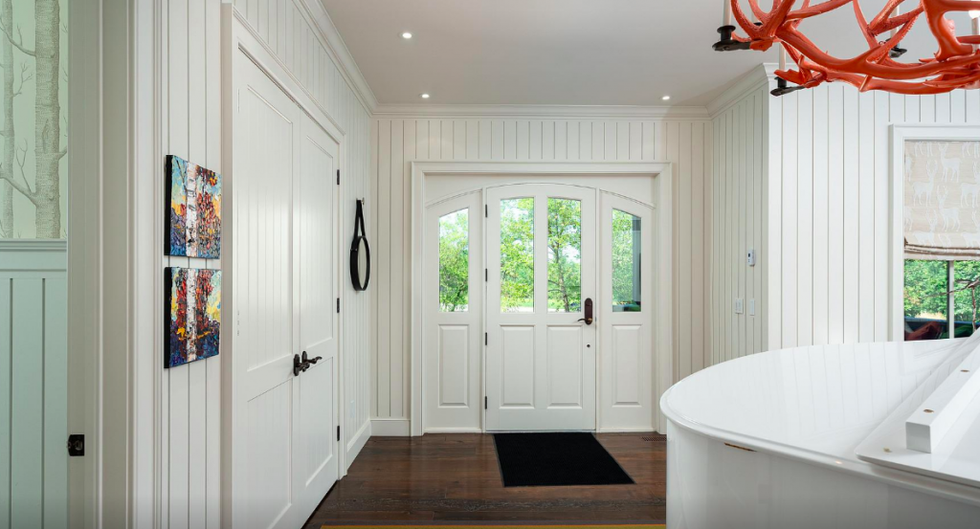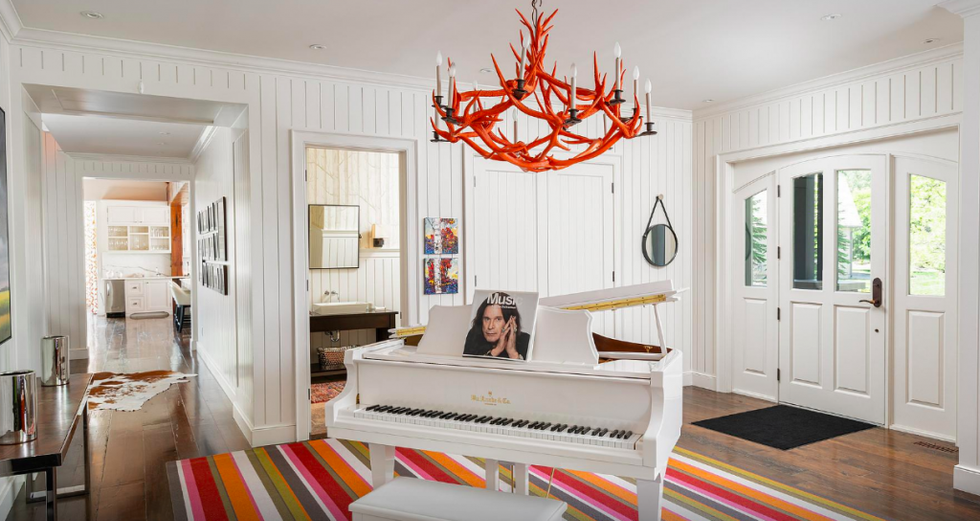 KITCHEN: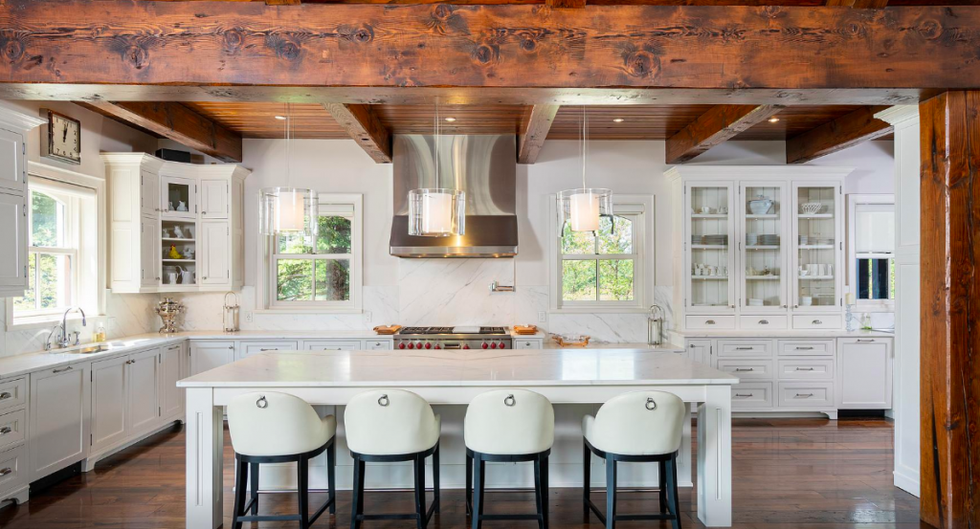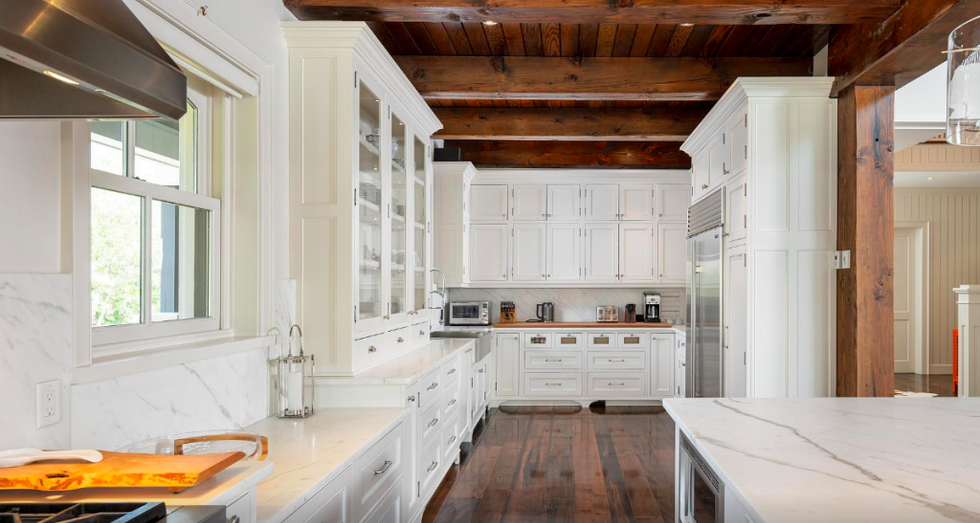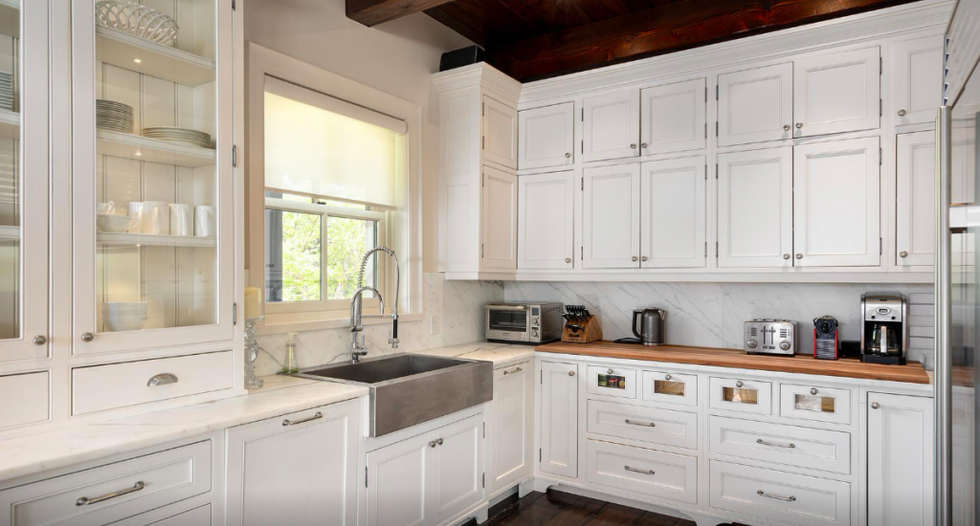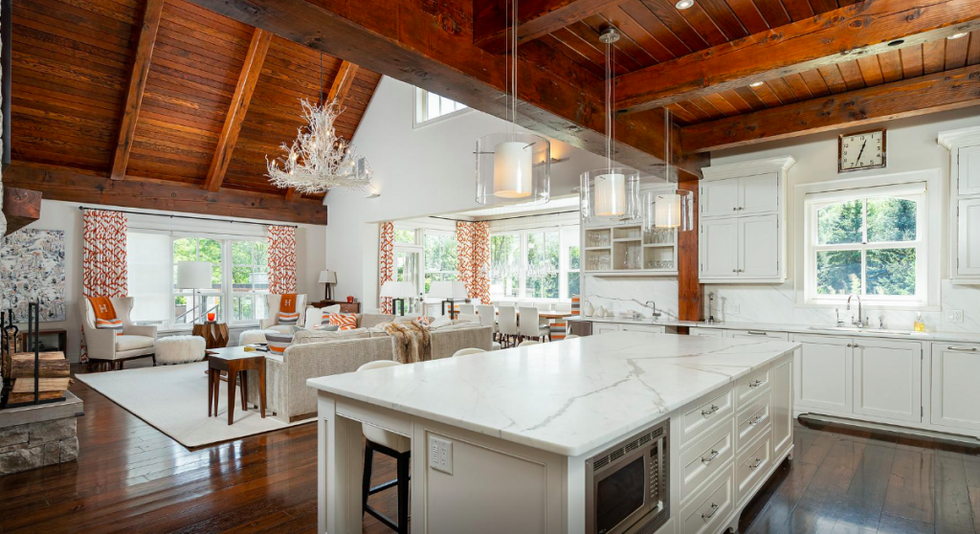 LIVING: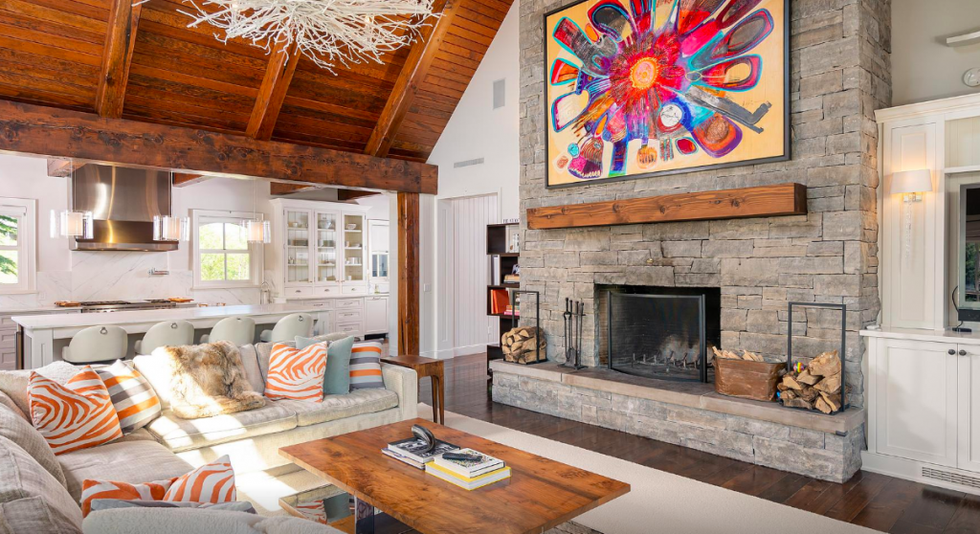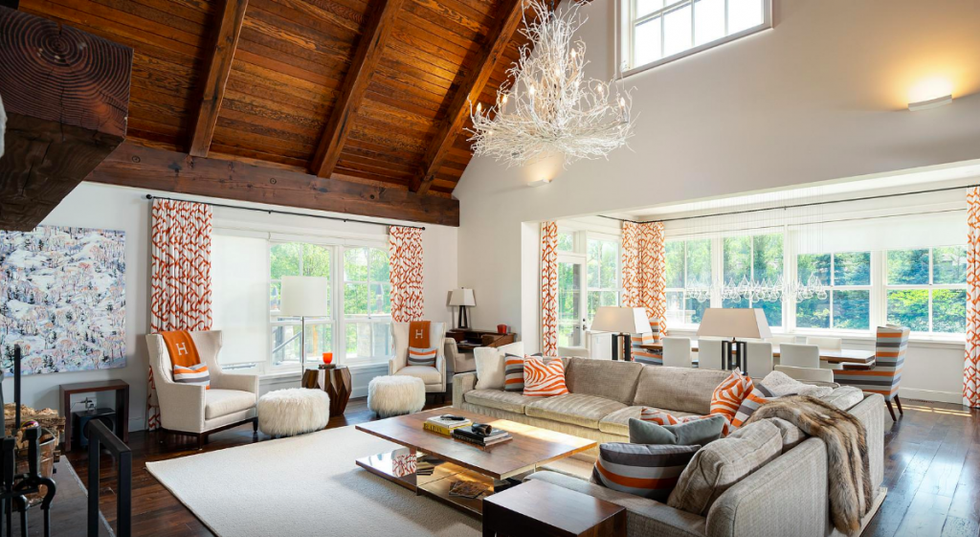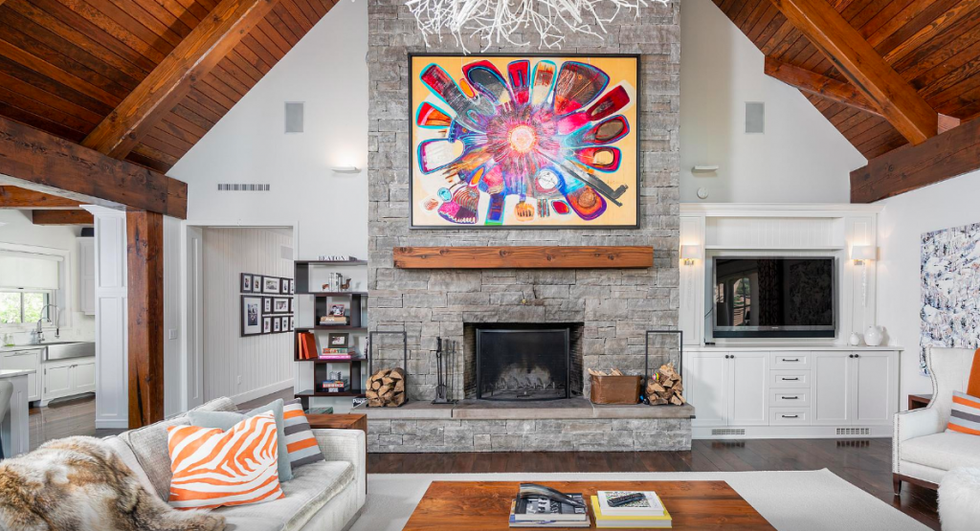 DINING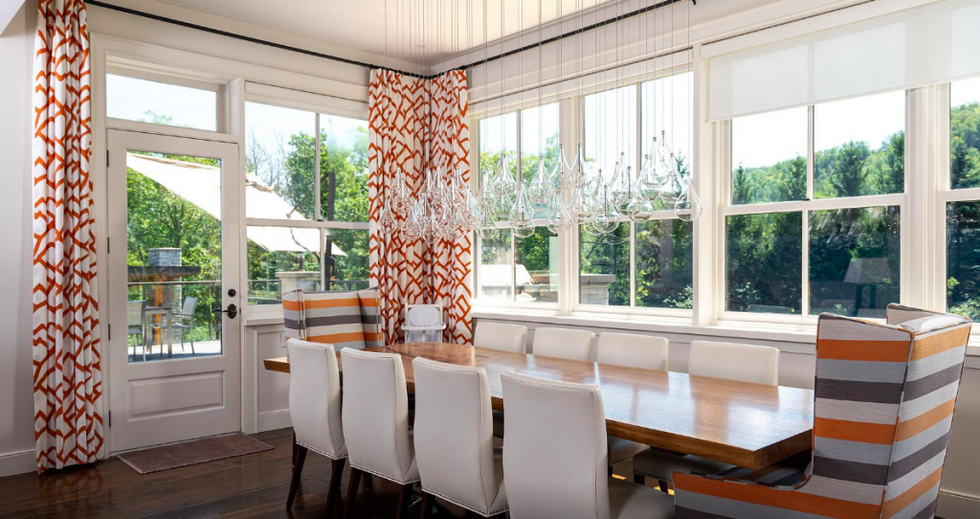 BEDROOMS: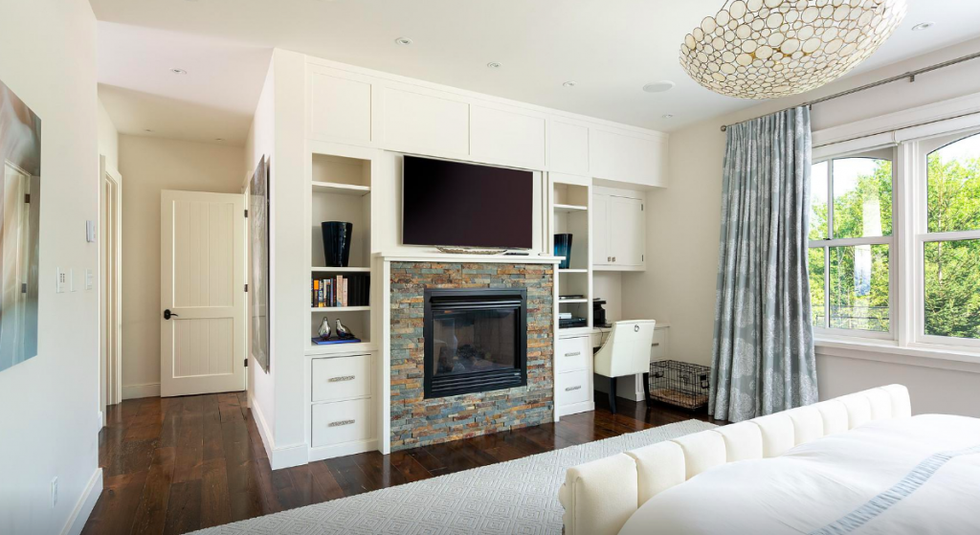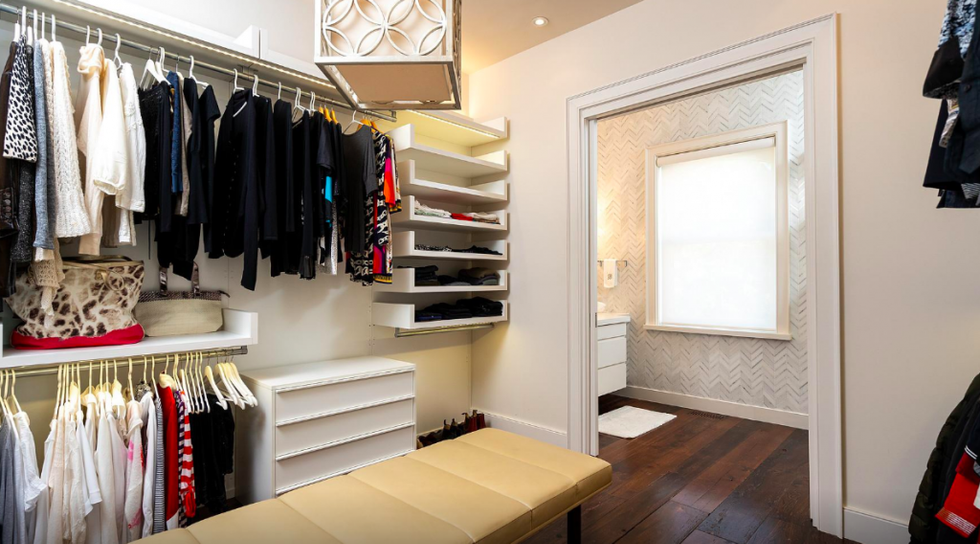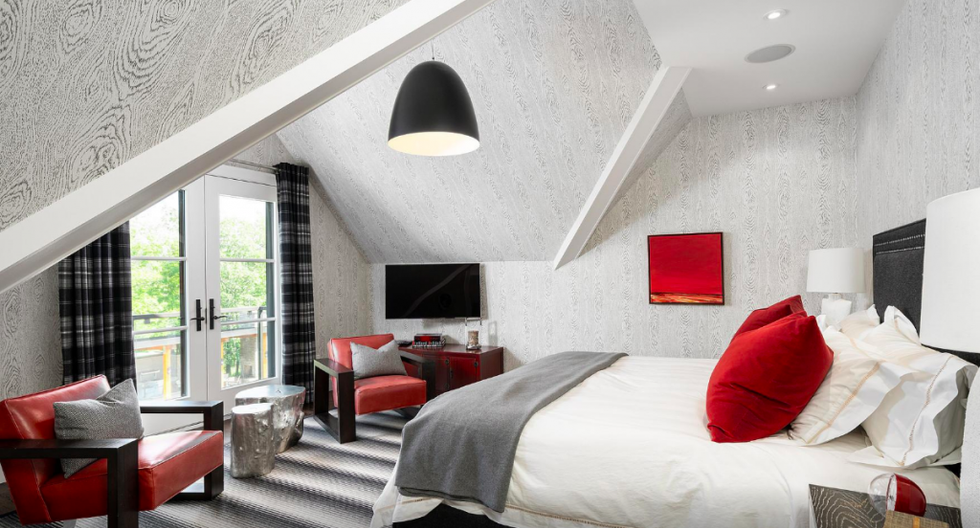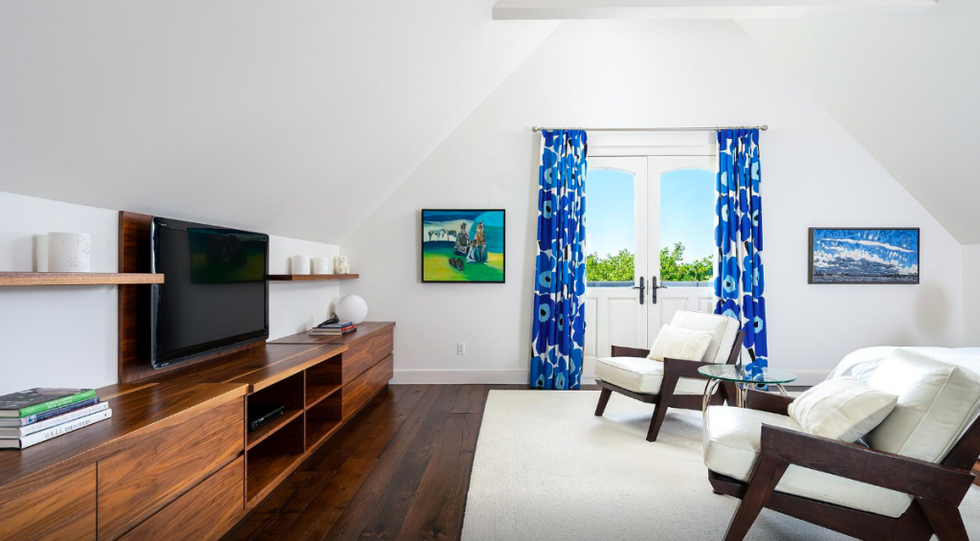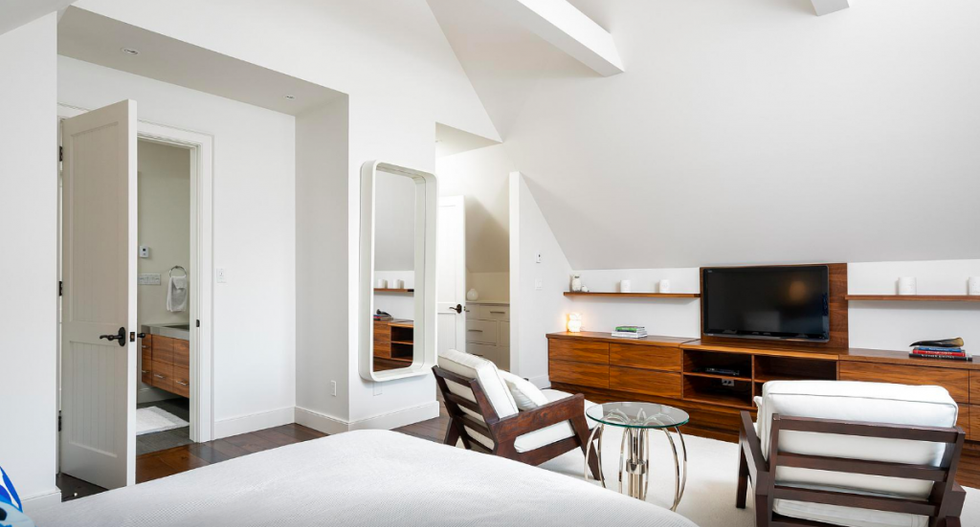 LOWER LEVEL: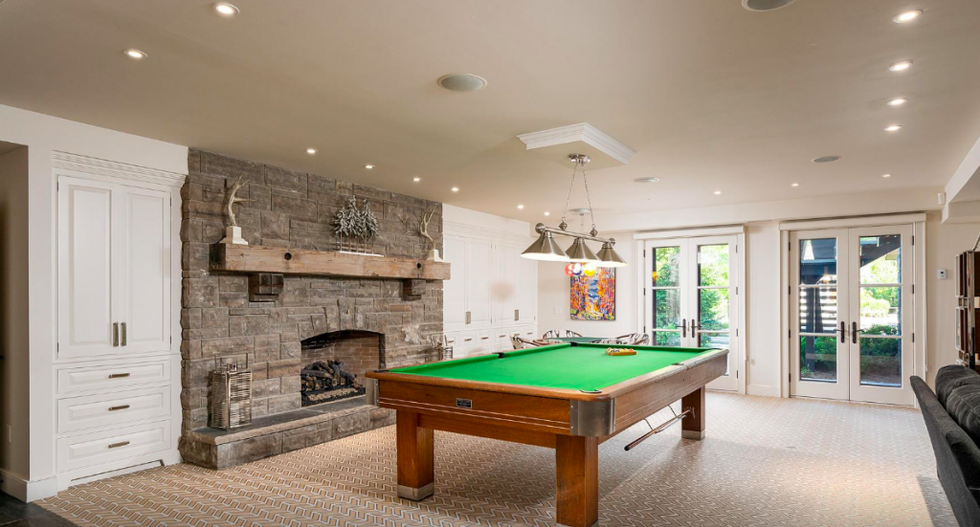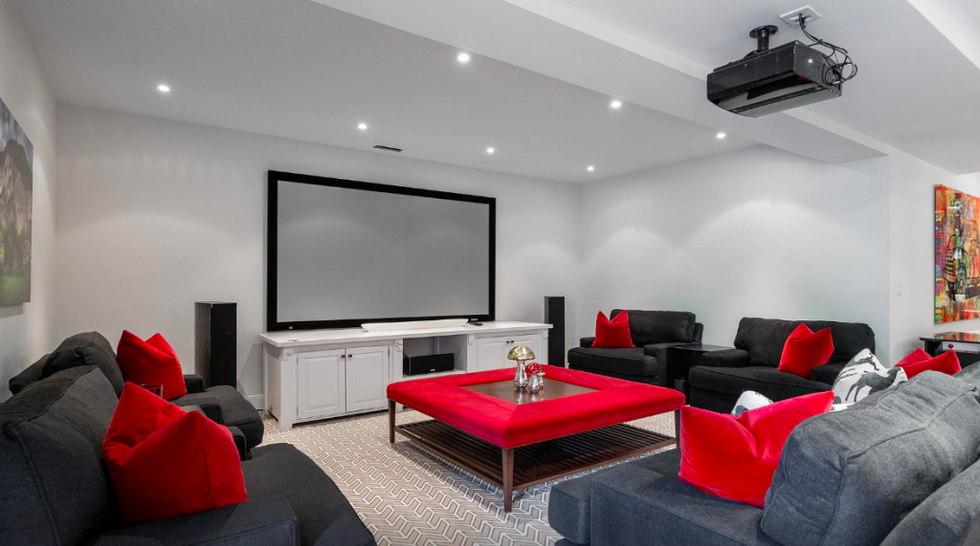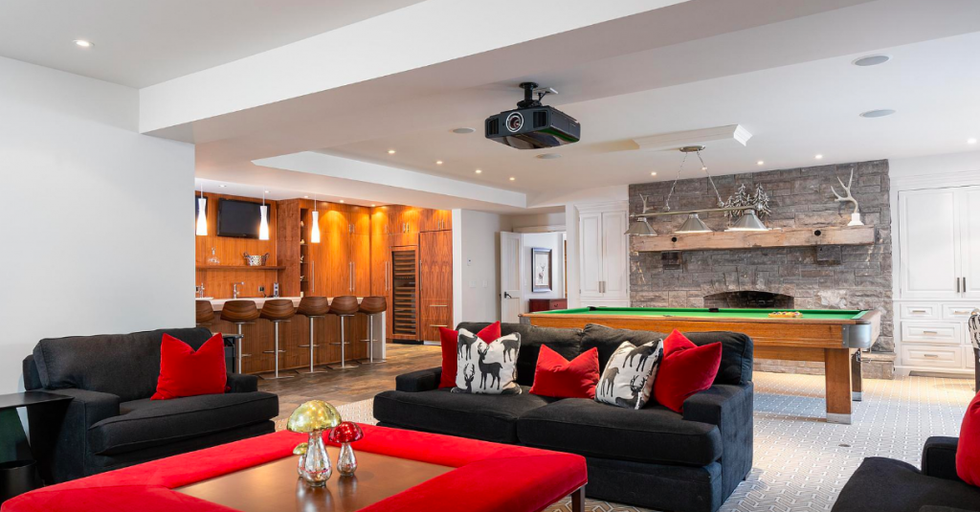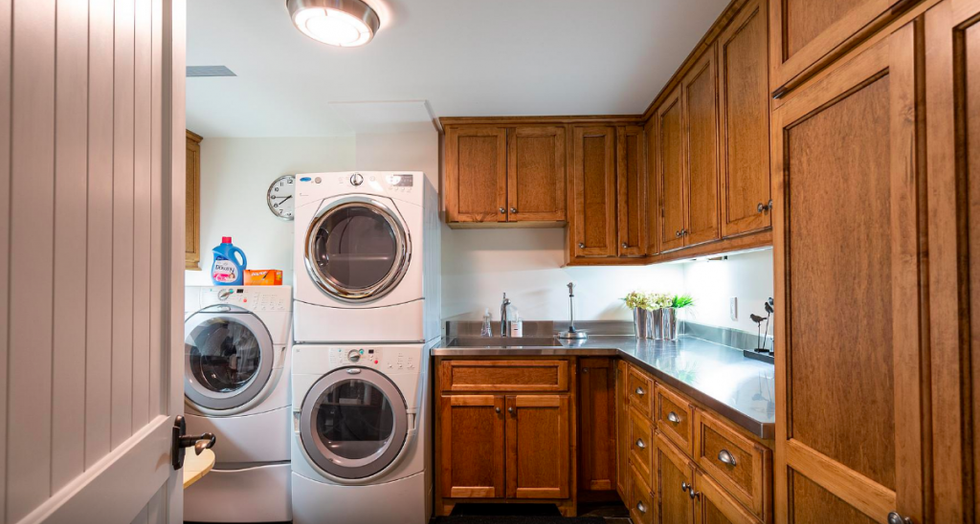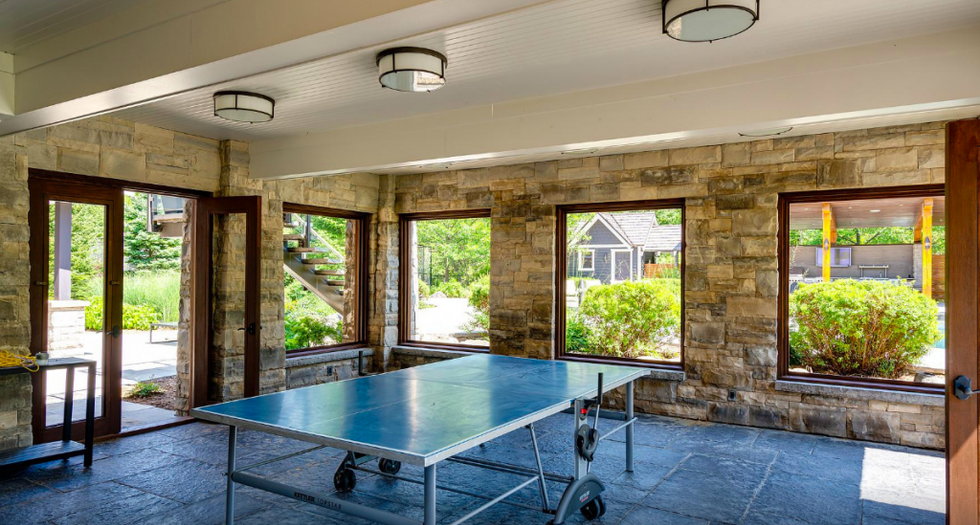 BATHROOMS: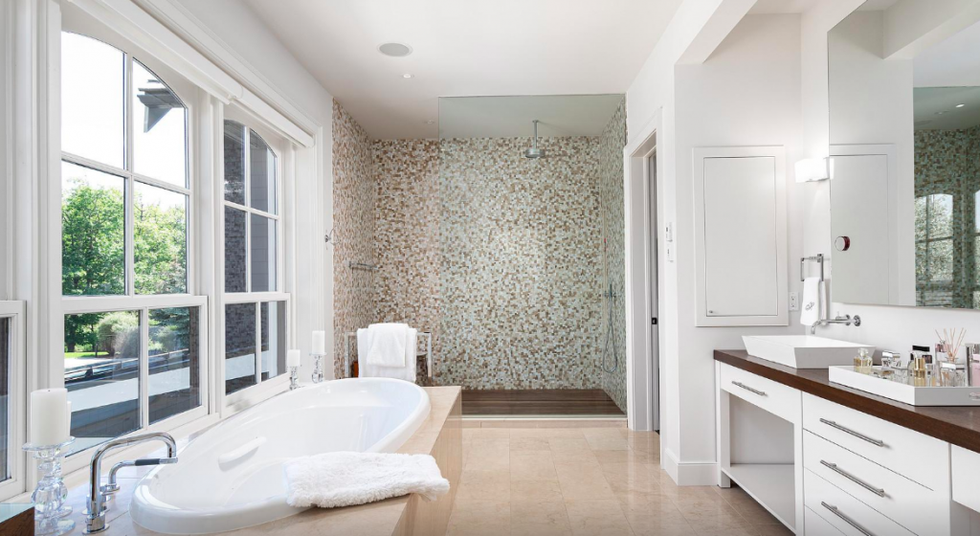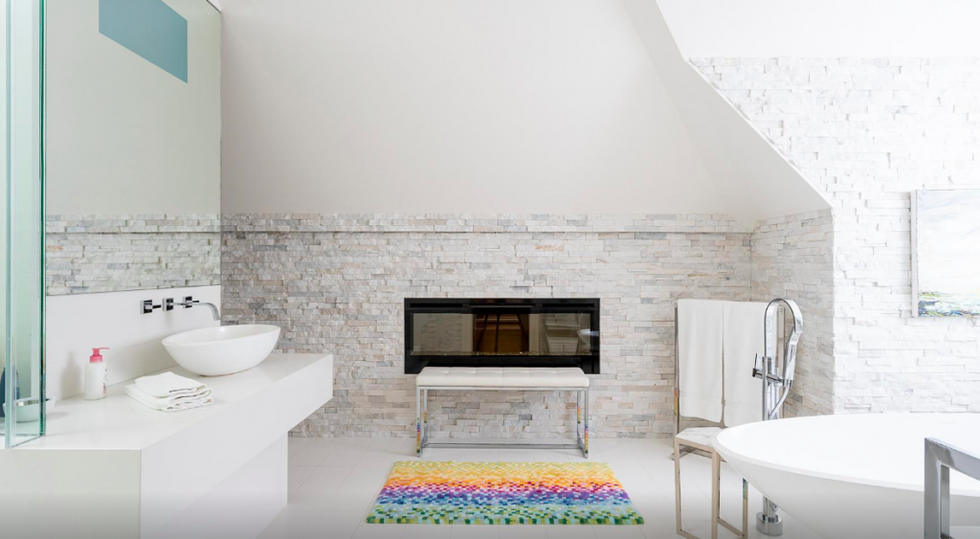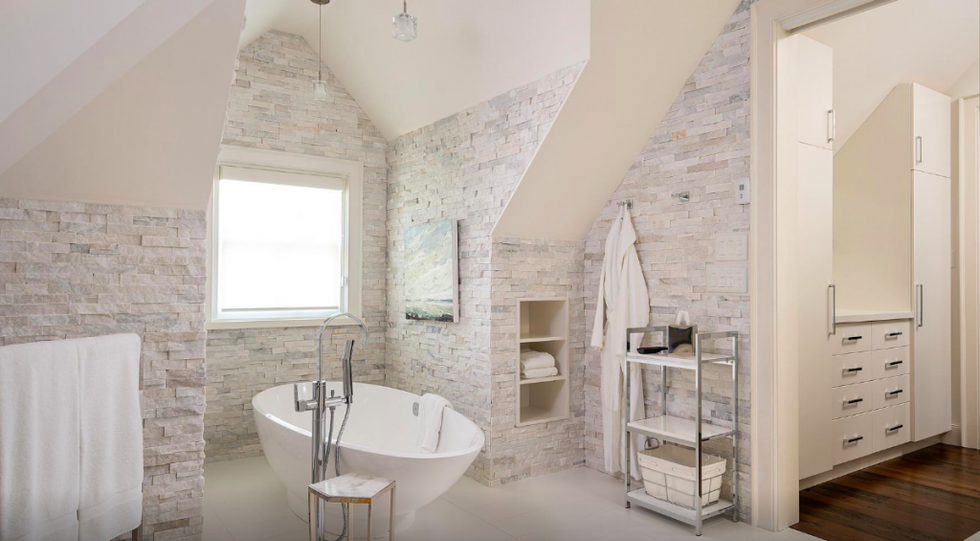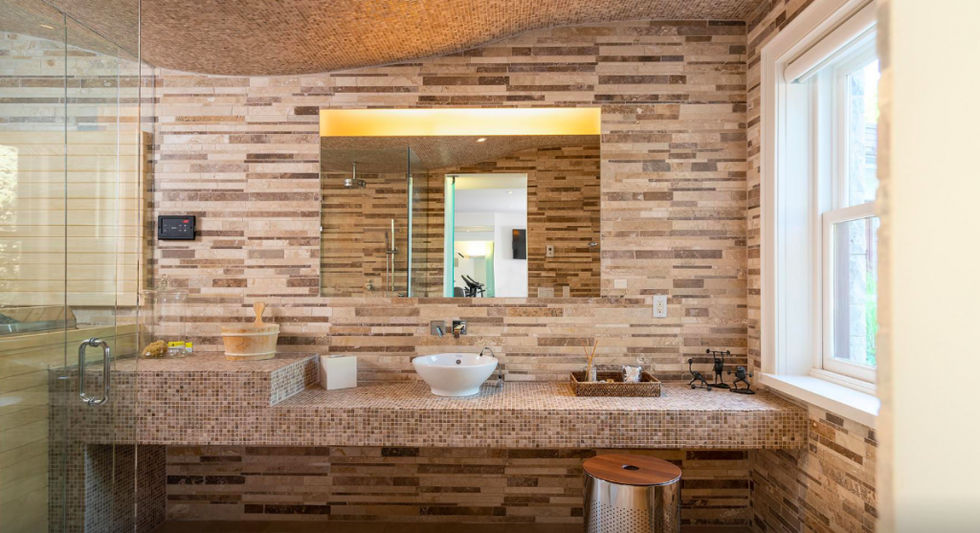 Collingwood