Listed
Final Boarding Call: 2-Storey Beauty is Your Last Chance to Secure an Avro Suite
Offering a final chance to get in on the ground floor at the newly-built Avro Condominiums, a listing in North York is poised to welcome someone special home.
Ideally located near Sheppard West Subway Station, not to mention GO Transit, 101 – 10 De Boers Drive is a charmer across the board. The two-storey suite boasts two beds and 2 and a half  baths, while its overall aesthetic is one of light spaciousness.
Named after the Avro Arrow, the build at 10 De Boers Drive holds historical significance. With its name born of "one of the most advanced jets in Canadian history," the building — and its units — represent access, speed, and agility.
Indeed, with an address at Allen and Sheppard, this suite's new owner will feel the entire city at their fingertips.
READ: Islington New-Build Offers Best of Both the Natural World and Top-Tier Amenities
Beyond proximity to the classic offerings — grocers, shops, and transit — this build presents access to green spaces like Downsview and Earl Bales parks. At the former, a splash pad and outdoor amphitheatre wait, while the latter is home to an indoor soccer field and volleyball courts, plus rock climbing and go-kart racing.
That said, of course, those aforementioned classic offerings are nearby as well. Supermarkets, farmers' markets, the LCBO, and convenient big-box stores are all close to Avro's address, while the TTC around the corner means other urban pastures are never further away than a quick ride on the rocket.
Where the suite itself is concerned, Unit 101 is a rare opportunity. Spanning across two floors and offering multiple beds and baths, the suite serves up a spaciousness not often found in an urban condo. The open-concept living room and kitchen space lends itself perfectly to entertaining, while a large terrace finishes the offering with a private fresh-air opportunity.
Specs:
The building, meanwhile, is known and beloved for its contemporary design. Recognizable by its "wing-shaped" roof, which nods once again to the Avro Arrow, the condo is complete with two outdoor amenity spaces: the ground-level Avro Gardens, and the rooftop lounge.
---
Our Favourite Thing
What piques our interest most about this last-call listing is the range of outdoor offerings that come with it. First, the suite itself boasts its own private terrace, ideal for settling into with a coffee or a good book. The Avro Gardens, meanwhile, are finished with an outdoor kitchen, barbecues, and dining tables, serving up an opportunity for al fresco dining. And finally, the rooftop lounge is the place to catch a sunset, and savour relaxation (with a view) at the end of a long day.
---
Asking $919,050, this listing offers an exclusive "in" on one of Downsview's flyest new builds. If you're keen on staking your claim, don't hesitate to start your engines.
WELCOME TO 101-10 DE BOERS DRIVE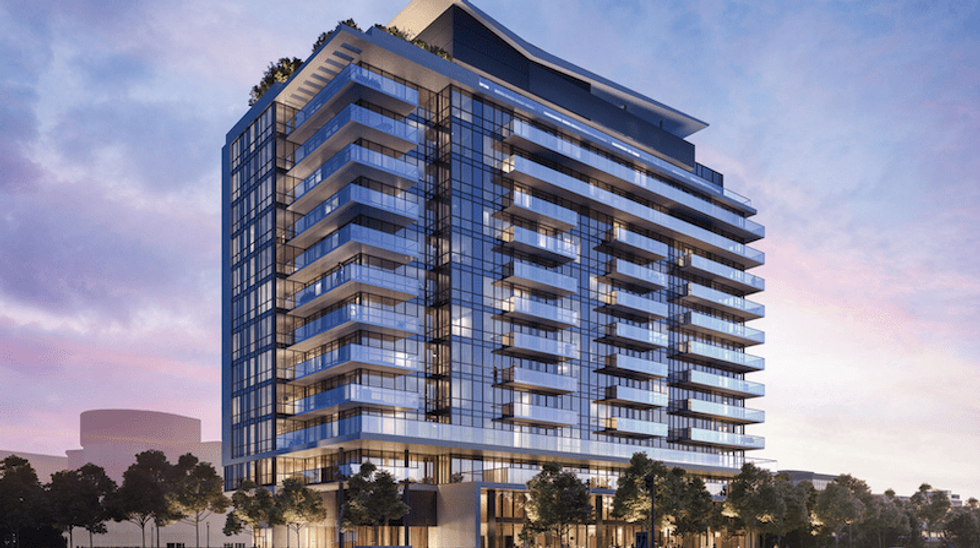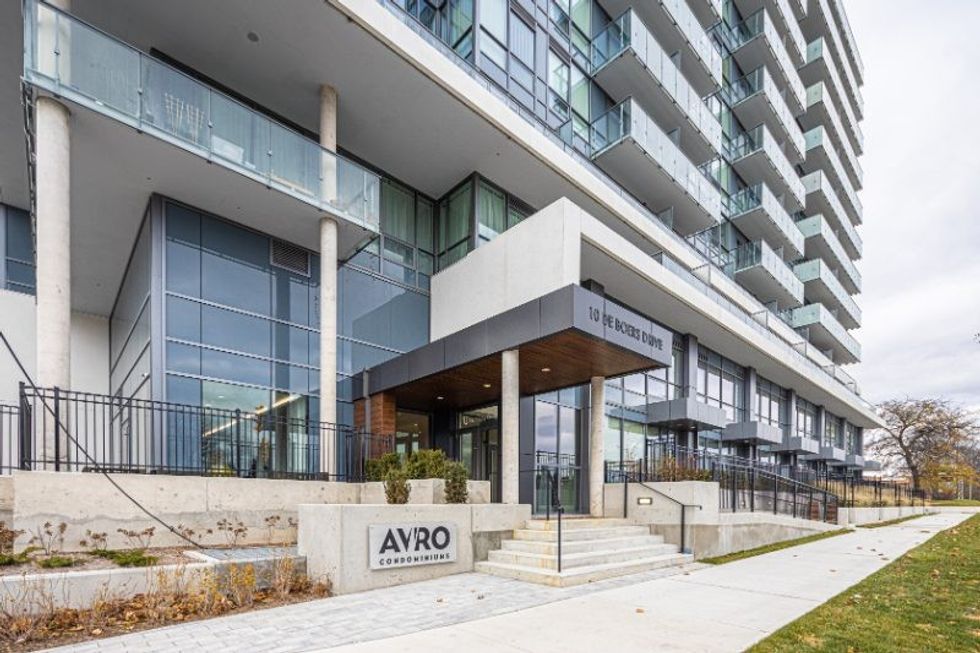 LIVING, KITCHEN, AND DINING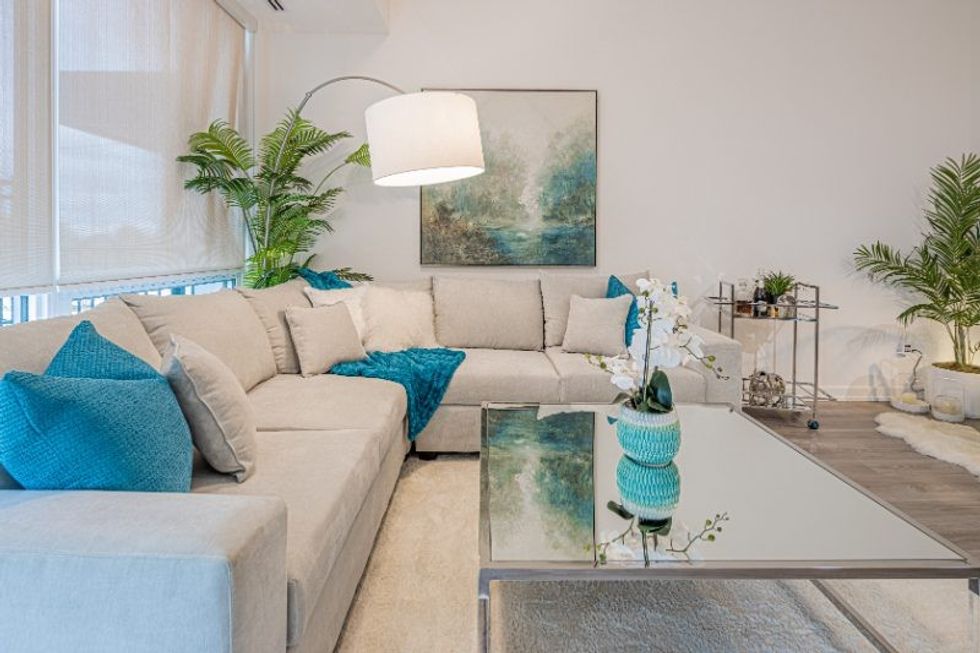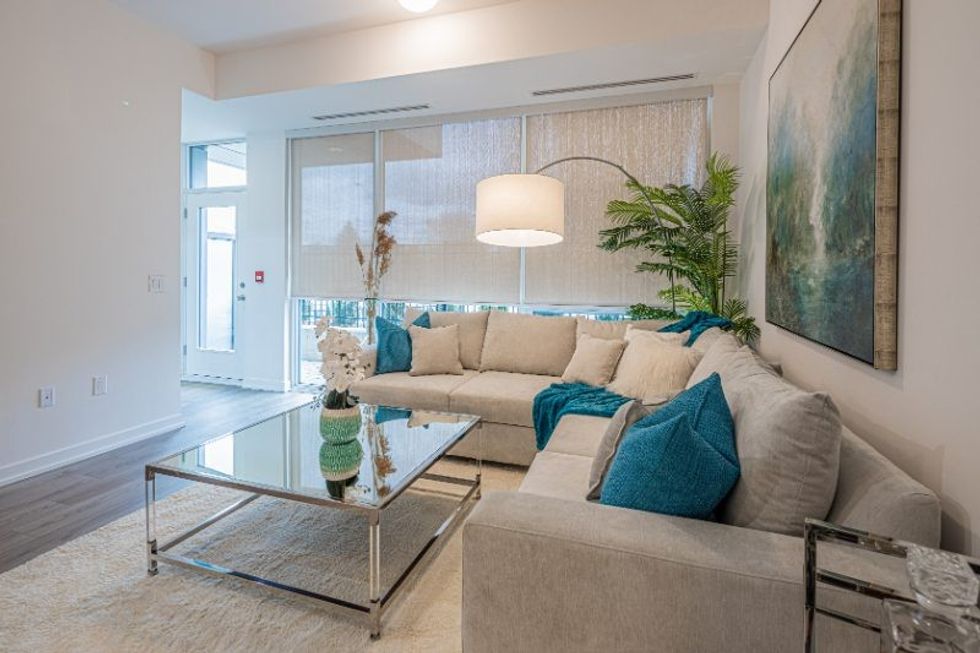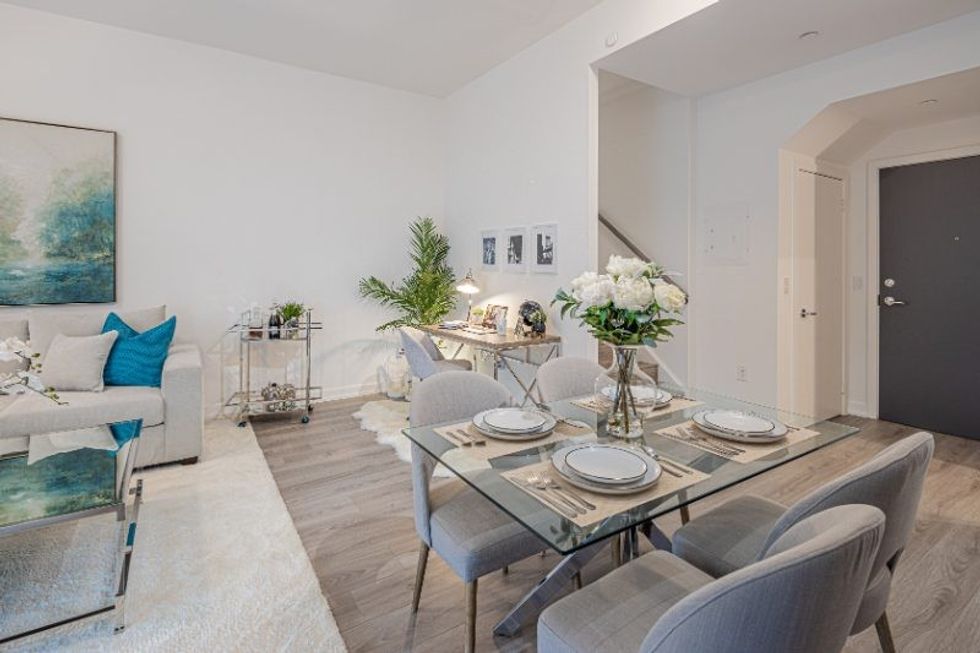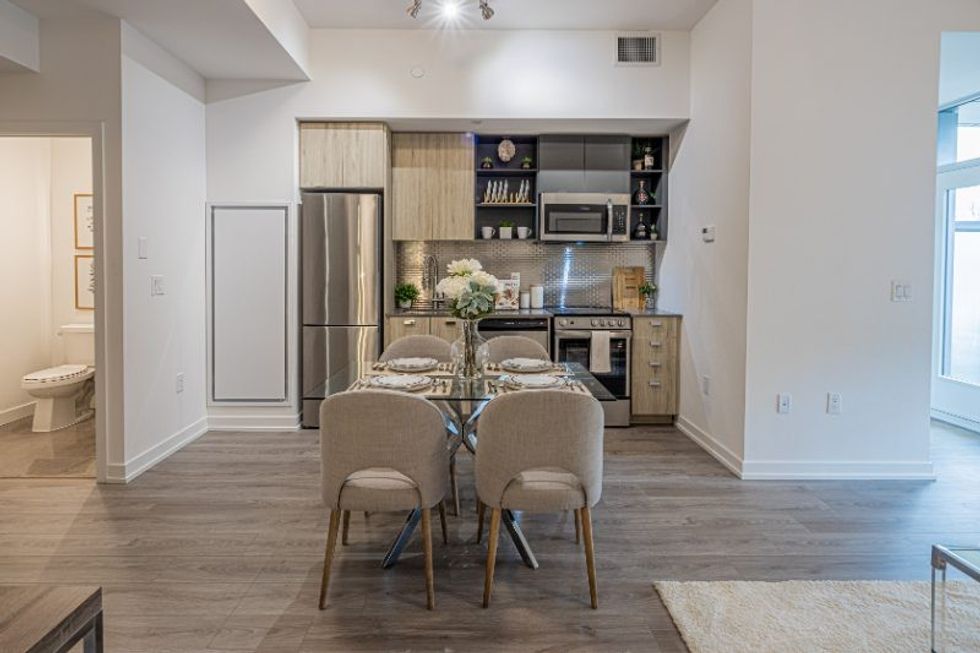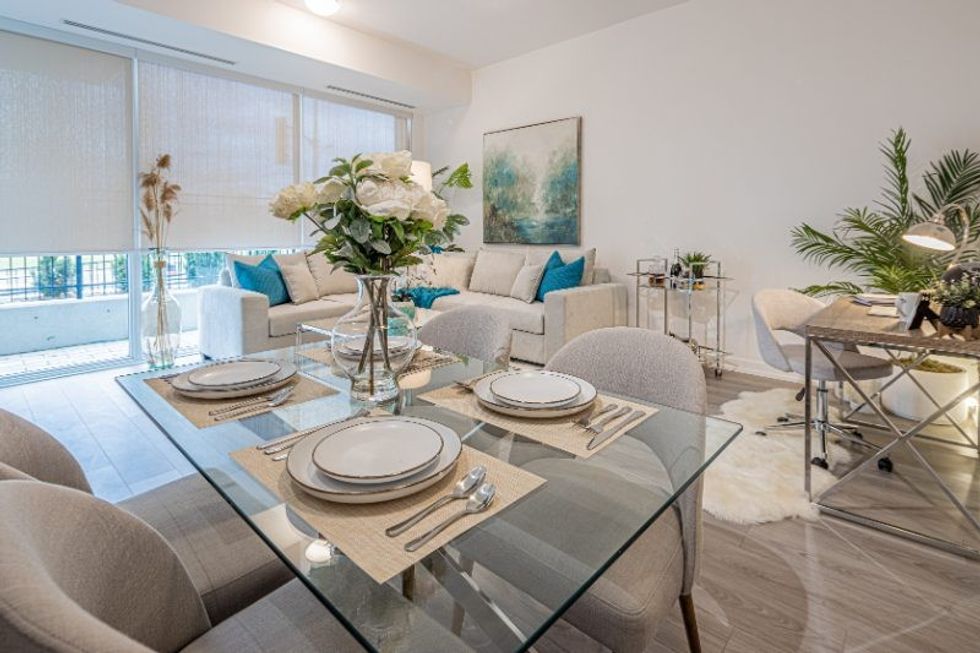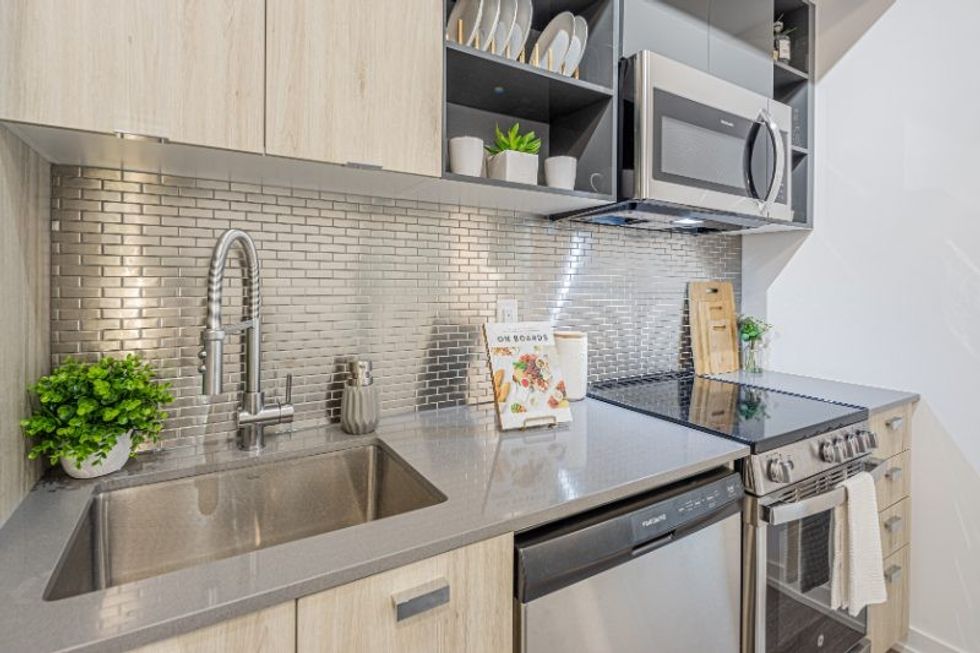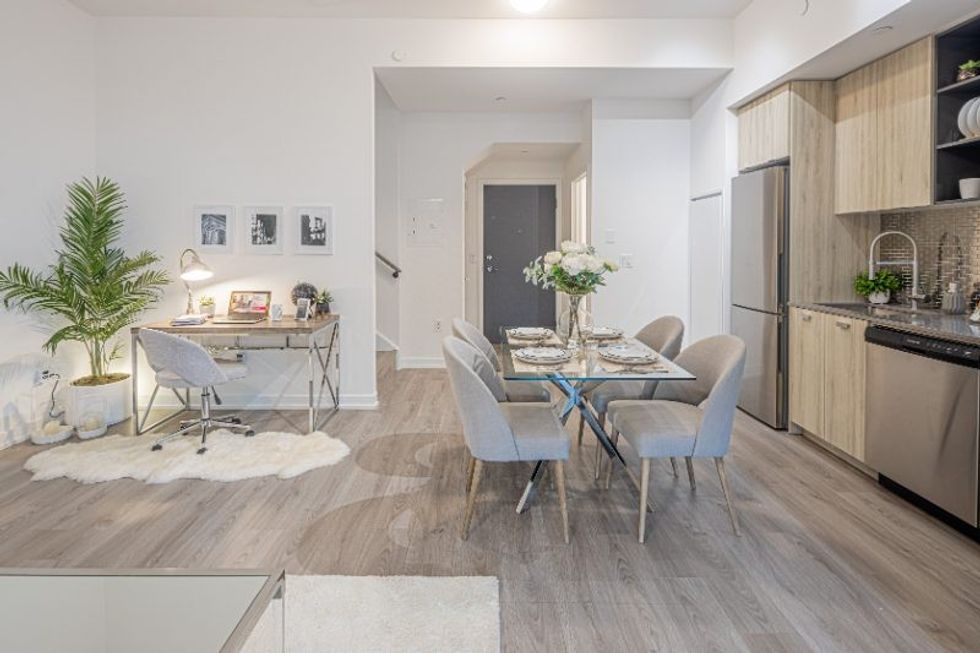 OFFICE NOOK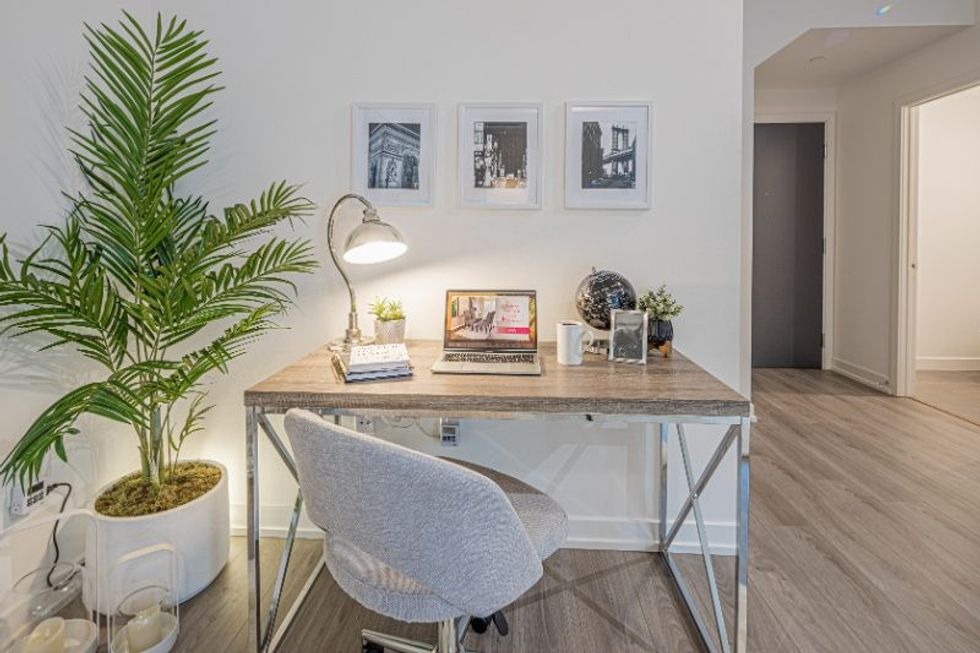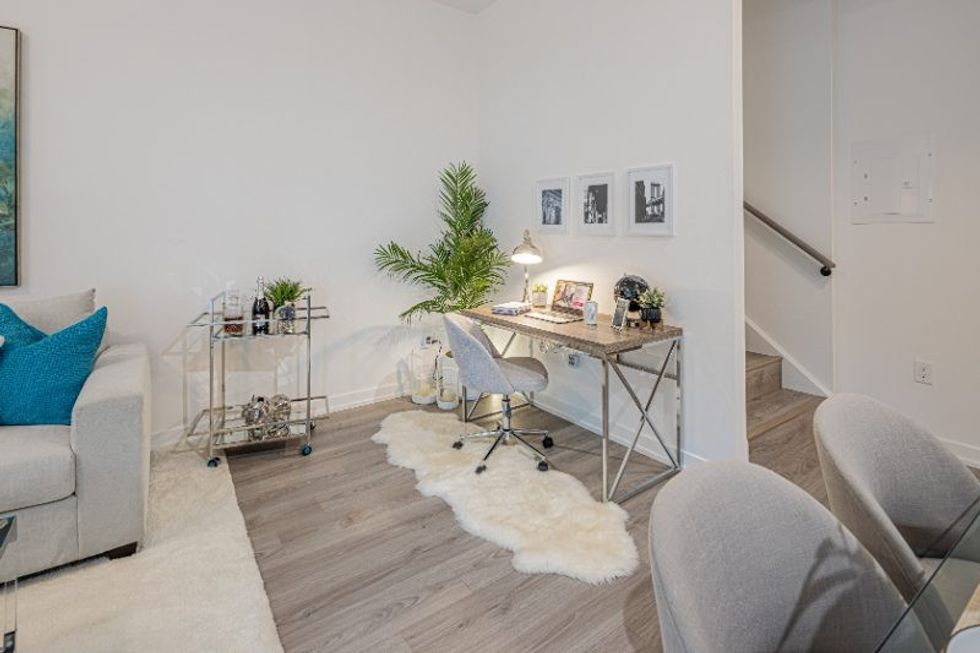 STAIRS TO UPPER LEVEL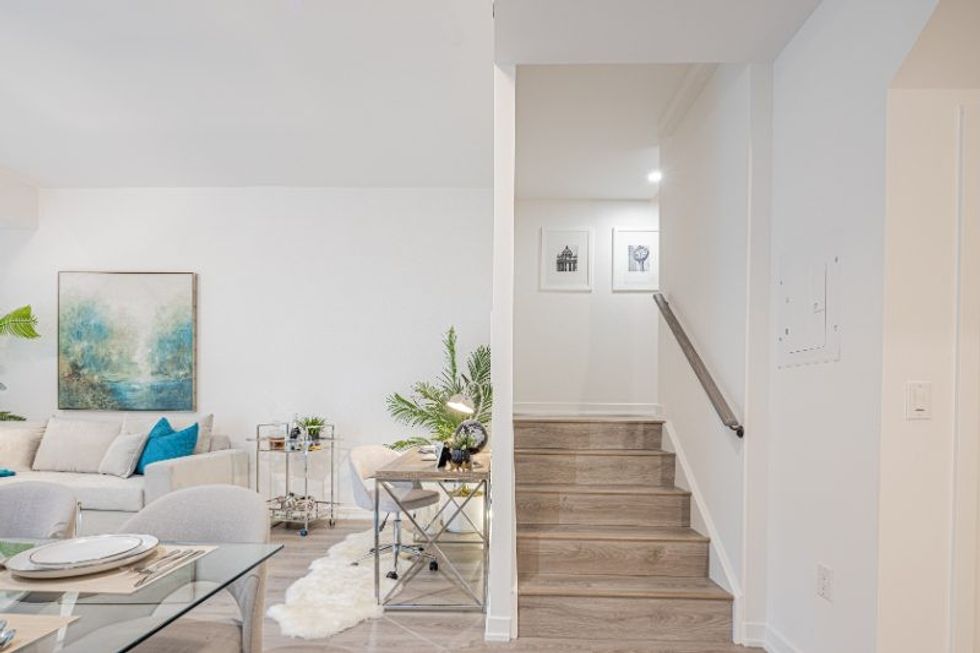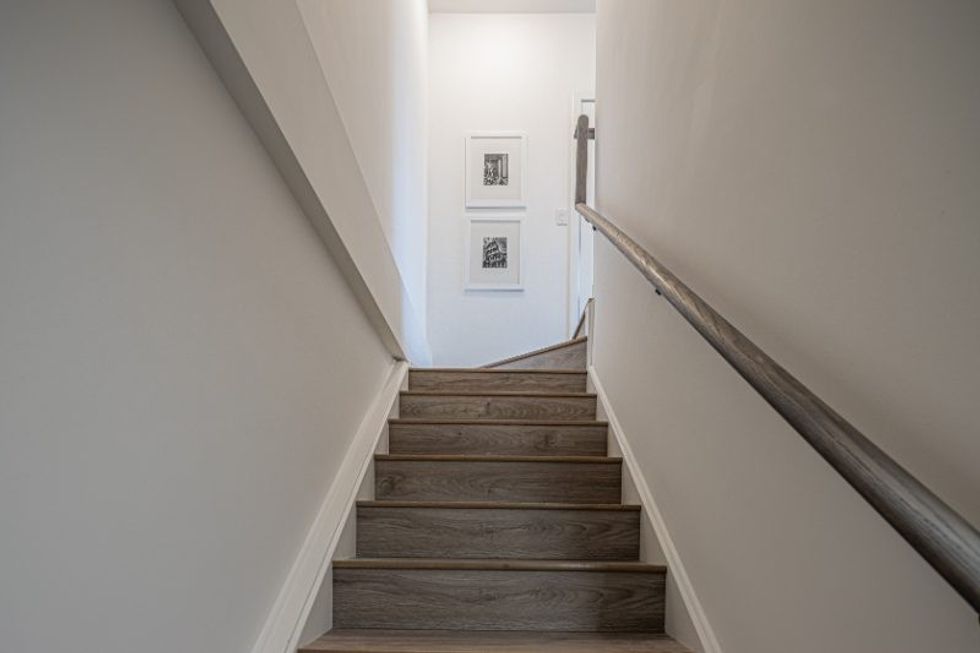 BEDS AND BATHS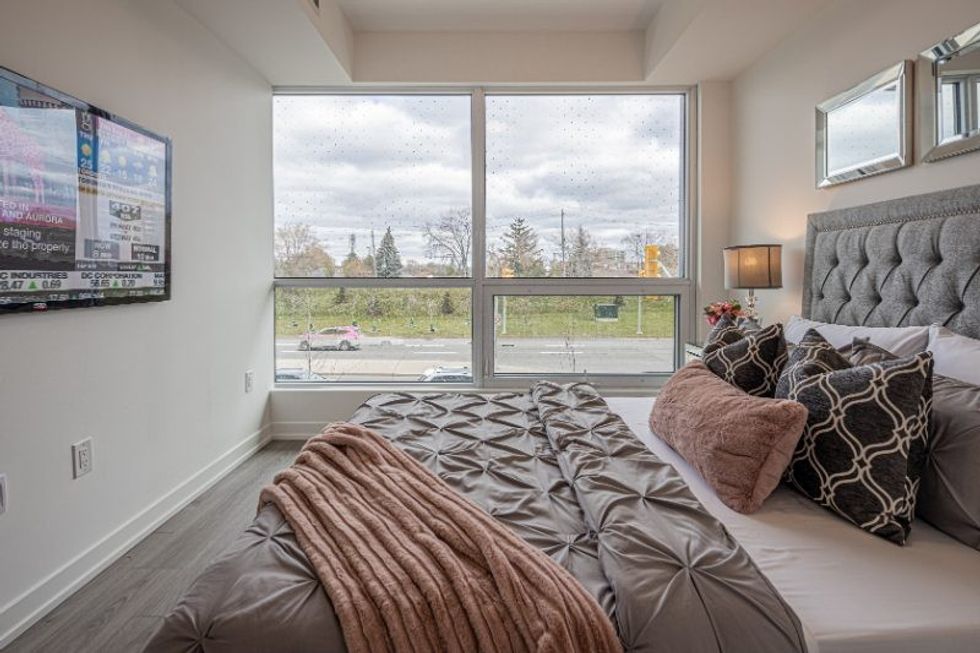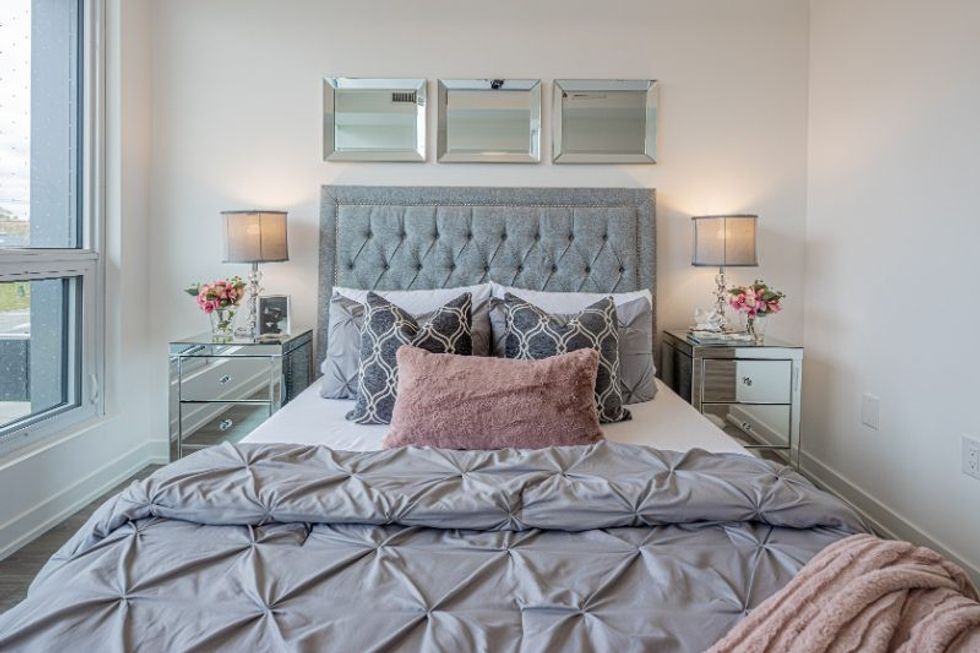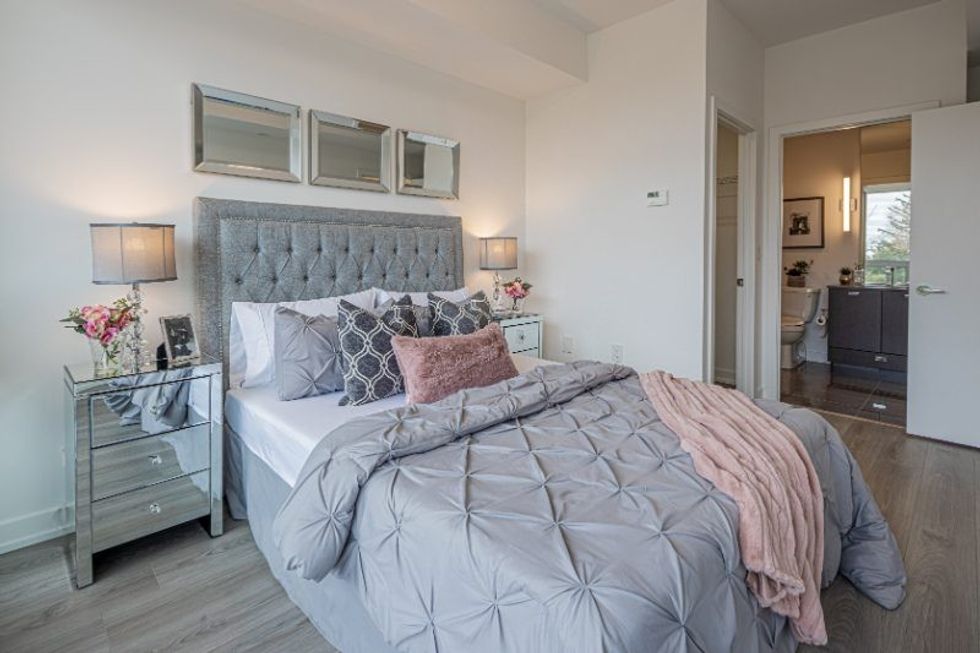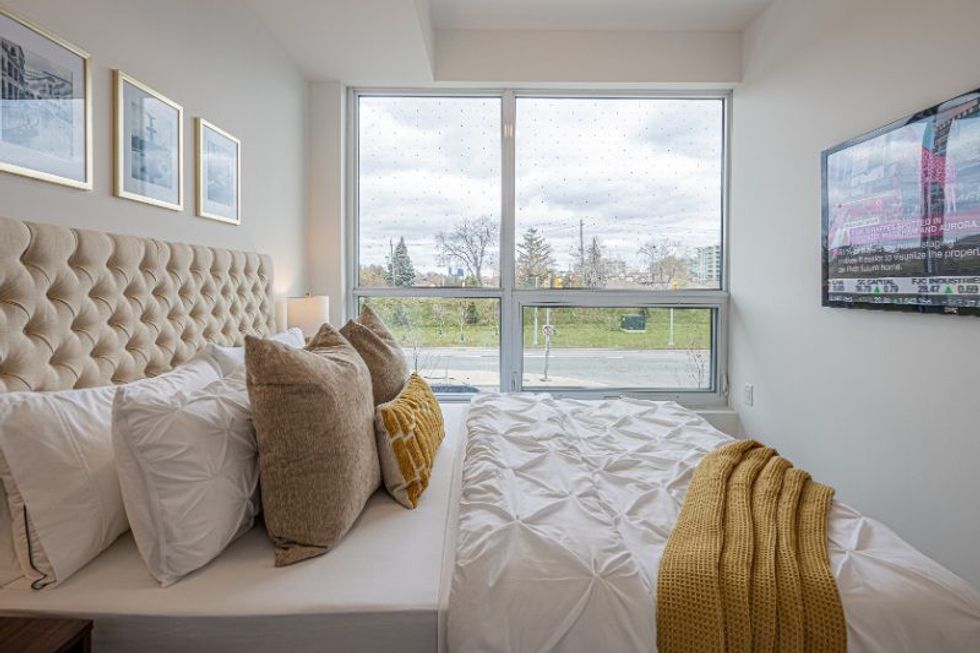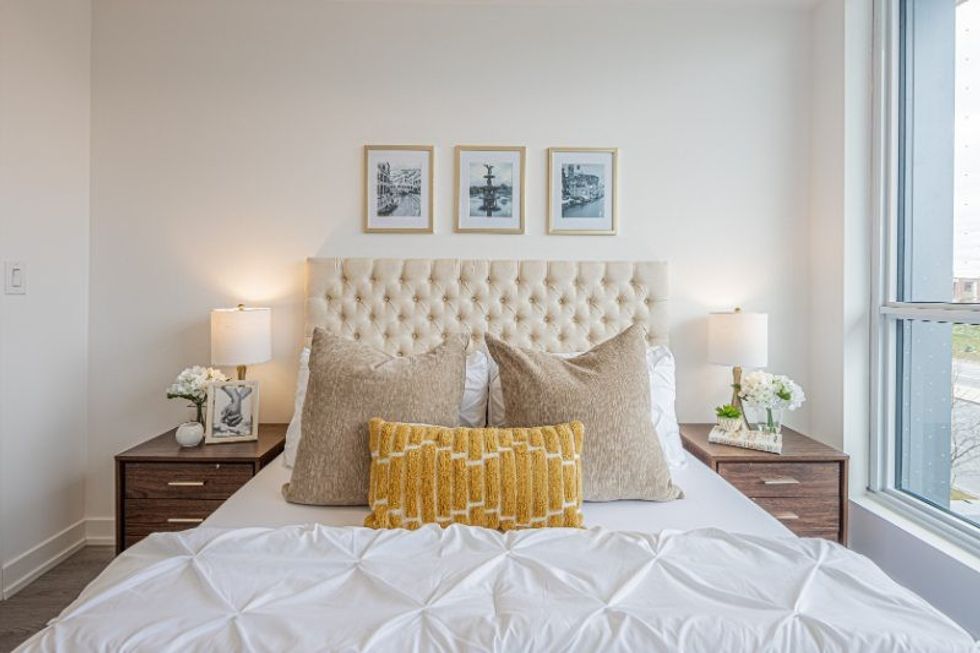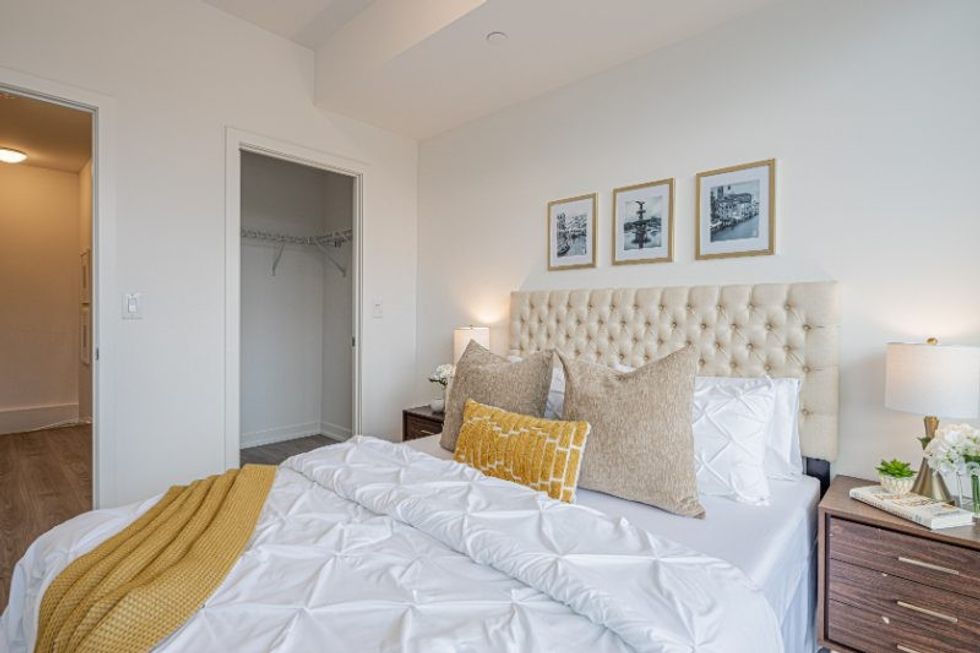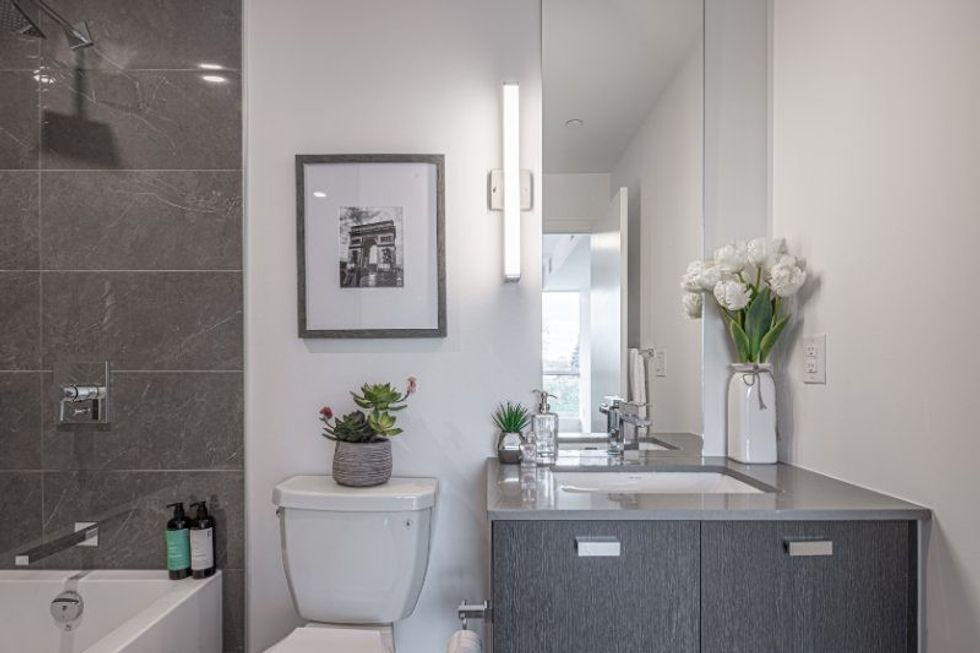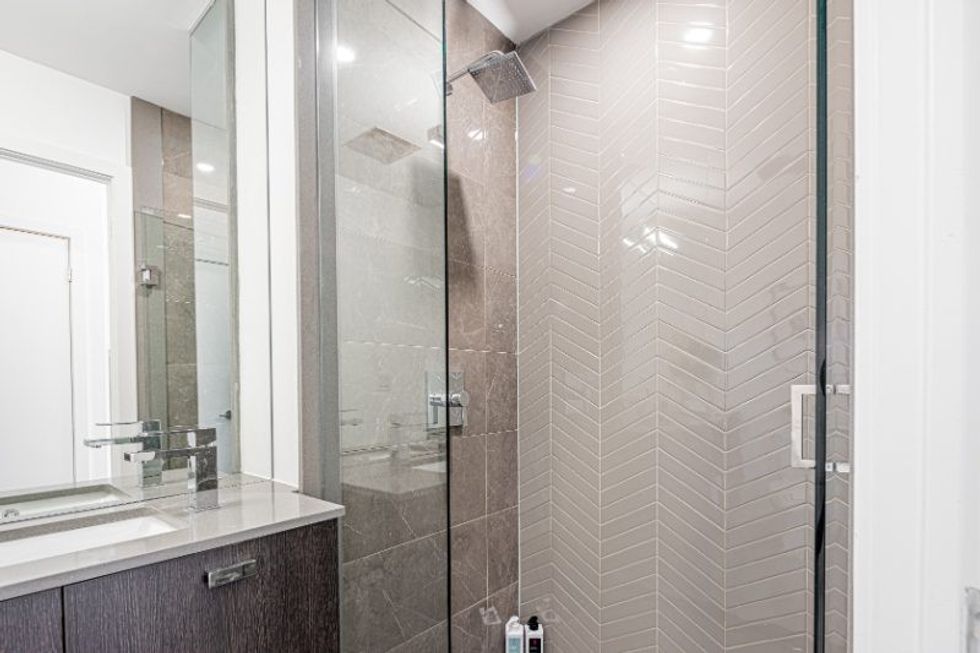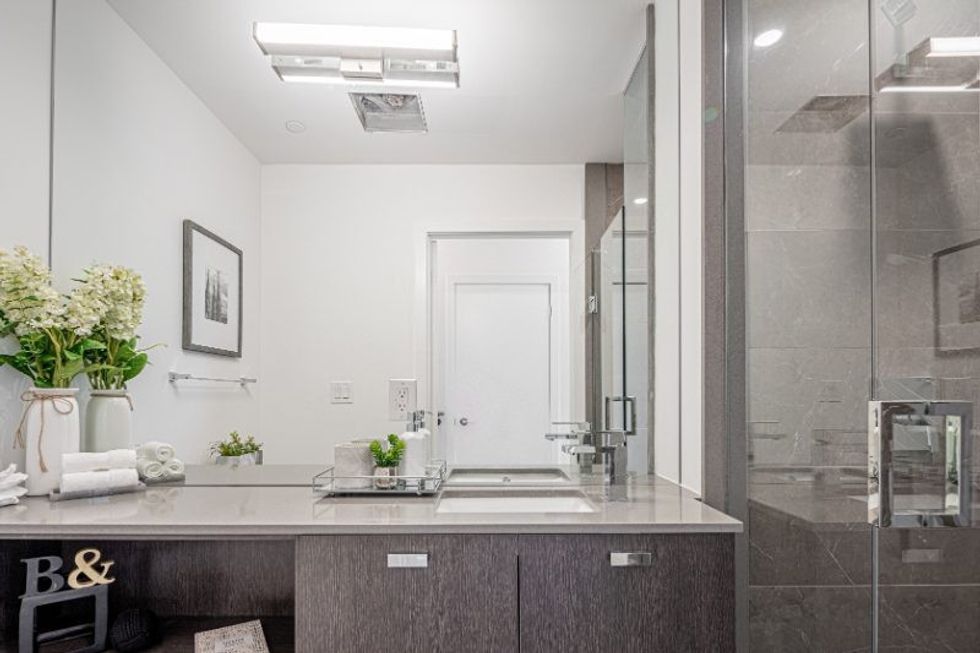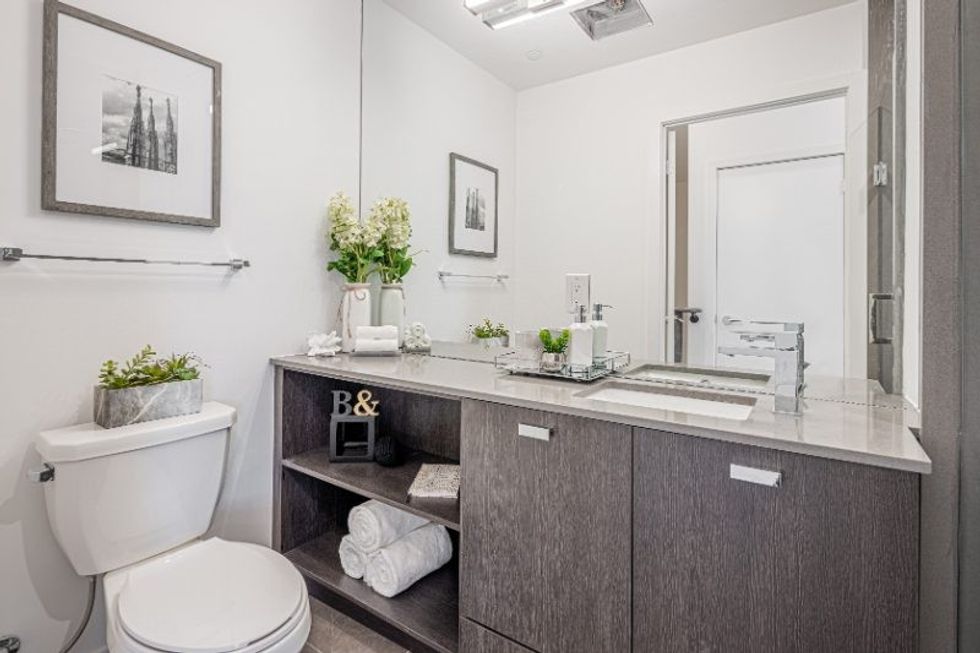 LAUNDRY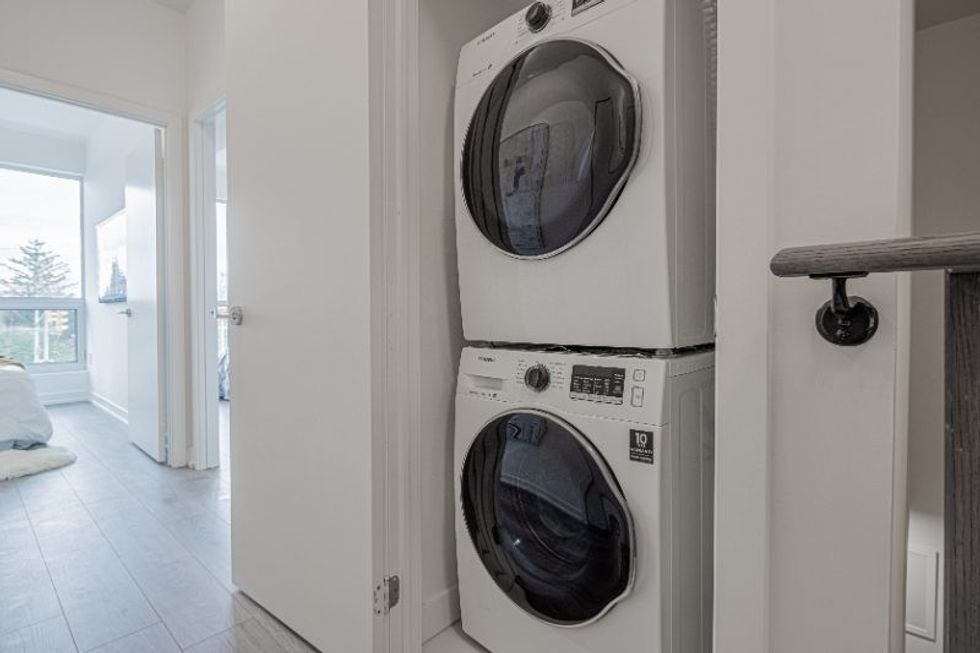 TERRACE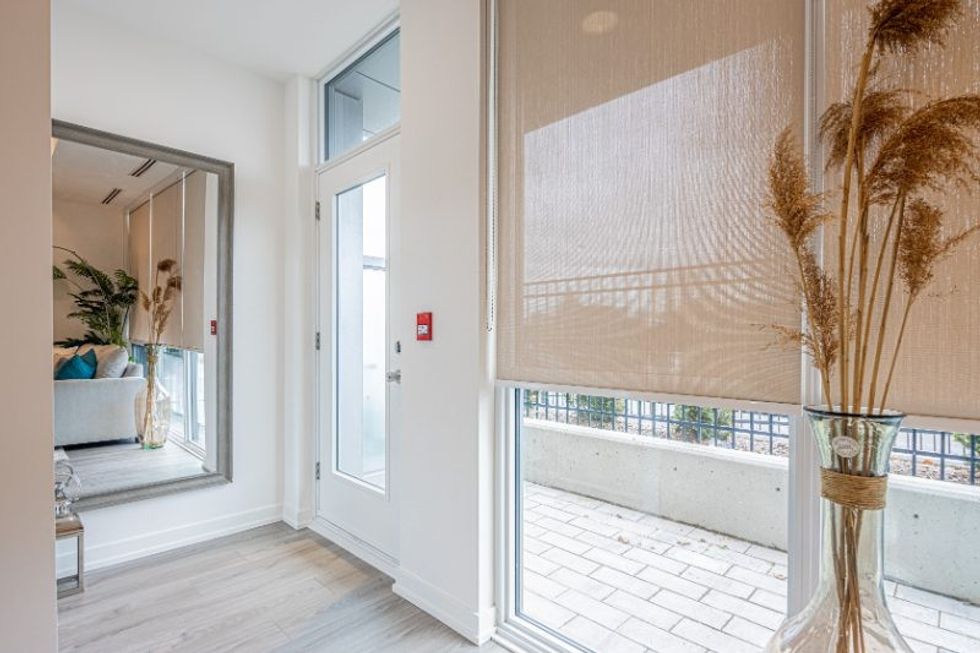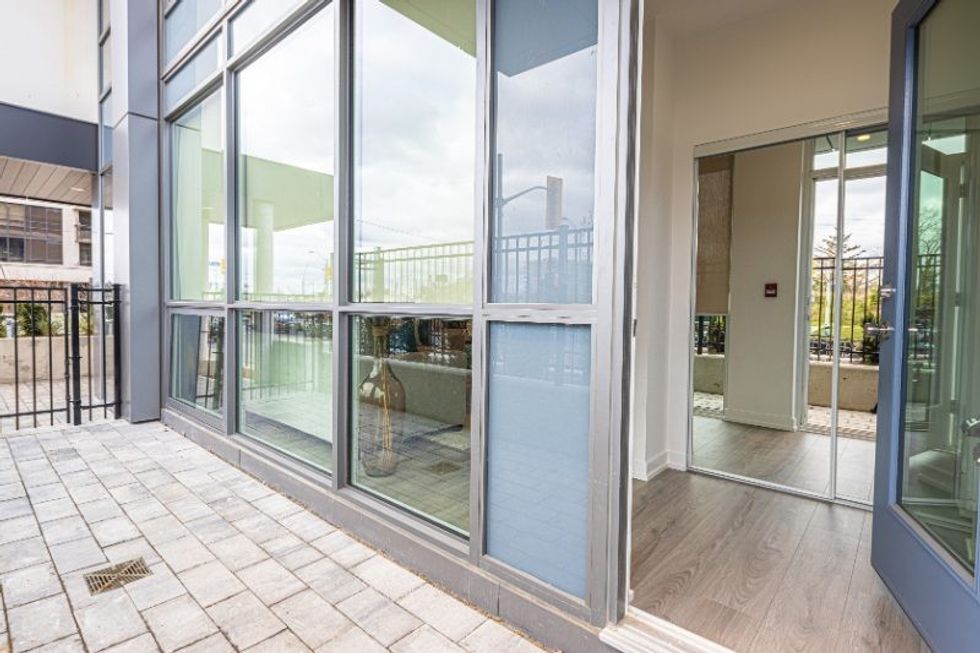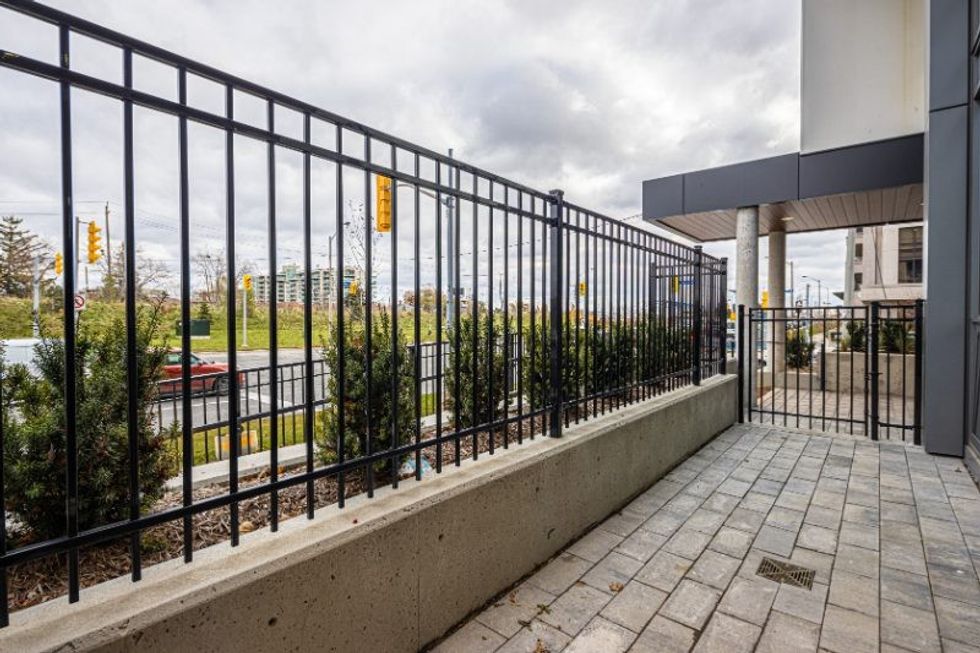 ---
This article was produced in partnership with STOREYS Custom Studio.