Toronto
Toronto
10 Insanely Cheap Things To Do In Toronto This Weekend (Dec 14 – 16)
The list of cheap things to do in Toronto this weekend is a pretty exciting list. We've got Batman, we've got skating, we've got markets. Basically, we've got it all.
On top of that, we had a refreshingly light list of Toronto road closures and absolutely no TTC closures to report. We love reporting good news and the fewer closures we have to report the better, especially with the Holidays right around the corner.
Where: Evergreen Brickworks
When: Friday from 10:00 a.m. to 5 p.m.
Cost: Free!
Skating is back! Visit Evergreen's picturesque outdoor skating rink. Bring your own skates or rent a pair for $5! One of Toronto's best public skating rinks in the beautiful Koerner Gardens and free public skating hours will be offered throughout the season.
Where: Crow's Theatre
When: Friday and Saturday from 4:00 p.m. to 9 p.m.
Cost: Free!
Locally handcrafted goods, artisanal foods and local farmers, this market at Carlaw Ave, is the perfect opportunity to find unique gifts and delicious holiday treats.
Where: Comedy Bar
When: Friday at 10 p.m.
Cost: $10
Weird al karaoke is a monthly song parody show where comedians sing original parody songs they have written live to a backing track. Weird Glenn and DJ Sports host this hilarious parody song showcase that has since spread across Canada.
Where: Hemingway's Bar
When: Saturday at 12:00 p.m.
Cost: Free! But fundraising is required to participate
Take a jog through Yorkville in some sweet swimwear as part of the annual Santa Speedo Run. Funds will go toward the Toy and Game fund at the Hospital for Sick Children (SickKids).
Where: The Dupe Shop
When: Saturday at 4:00 p.m.
Cost: Free!
Join in on the fun and make tape friends at the Dupe Shop! On Saturday, December 15th, bring a mixed tape of your own and trade it for a new one! If you can't make a mixtape on your own, you can bring a playlist on your phone or computer and the shop can get you set up.
Where: Natrel Rink
When: Saturday at 8:00 p.m.
Cost: Free!
DJ Skate Nights kicks off a season of free ice skating parties by the waterfront with a night of hot Latin hits at La Rumba Buena.
Where: Revival Bar
When: Saturday at 2:00 p.m.
Cost: $15
Don't miss the holiday event of the season! Join the dynamic-duo The Goodtimes and their children as they celebrate the 30th anniversary of the Christmas classic Die Hard with a spectacular family-friendly stage rendition. Expect all the merriment & fun The Goodtimes are known for, complete with sing-a-longs, Sax-a-Claus, special guests & of course homemade cookies. Appropriate for all ages.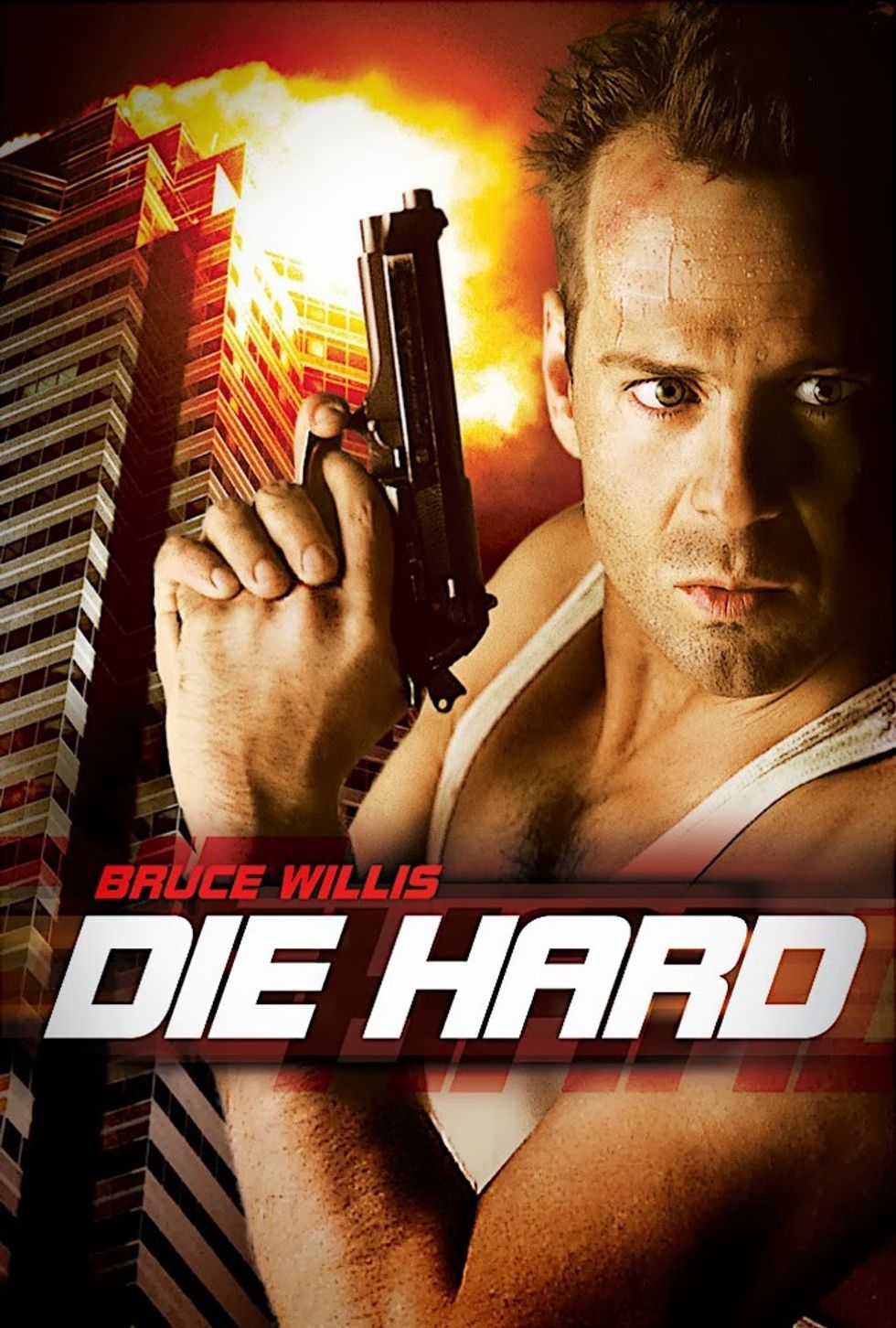 Where: The Royal Cinema
When: Sunday at 8:00 p.m.
Cost: $15
After stopping The Joker's Rampage, Batman finds himself facing the hideously grotesque Penguin—a deformed villain who emerges from the sewers who plans to be respected into Gotham's community.
Where: Glad Day Bookshop
When: Saturday at 10:30 p.m.
Cost: $5 at the door
Glad Day Bookshop are celebrating Divas and only Divas starring the Spice Girls. Celebrating the news that the Spice Girls are going on tour, this party is not to be missed. DJ Aeryn Pfaff and DJ Maggy will be playing Only Divas and we promise to play all their biggest hits. We have special performances by Legendary Queen Bon Bon Bontemps throughout the Night as well as a special performance by Little Maverick.
Where: Artscape Daniels Launchpad
When: Saturday and Sunday from 11 a.m. to 5 p.m.
Cost: Free!
Still searching for the perfect holiday gift? Artscape Daniels Launchpad is hosting its inaugural Holiday Market, with 30+ curated vendors on December 14th and 15th. Shop beautiful pieces in Sugar Hall, Artscape Daniels Launchpad's premium event space overlooking Toronto's waterfront.