Toronto
Real Estate News
Meet Some of the Up-and-Coming Women in Toronto Commercial Real Estate
It is no secret in the commercial real estate industry that women are underrepresented, especially at the top. A recent study on by the U.S.-based Commercial Real Estate Women Network (CREW), shows that 15 per cent of the top management positions were held by women.
One initiative to help women build critical numbers in the industry is a scholarship Toronto CREW hands out every year, which recognizes deserving female students enrolled in a post-secondary program preparing women for a role in real estate.
In honour of International Women's Day, we spoke to some of the 2020 recipients of the award. Meet some of the up-and-coming women in the industry – most of whom entered it in the middle of a pandemic.
Anna Ho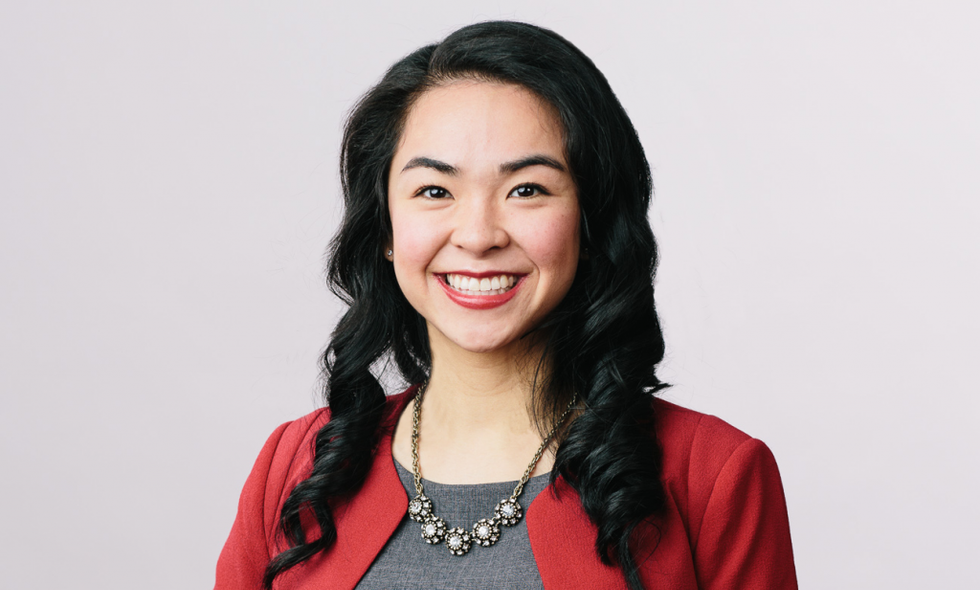 Background
Born in Hong Kong and in Canada since the age of 5, Anna Ho took a circuitous route to commercial real estate.
"I spent seven years in the not-for-profit sector in Toronto as a crisis counsellor," says Ho. With a social work background, she did violence prevention outreach programs as well as consulting and speaking about child welfare.
It was while working on a fundraising program that she got her first exposure to the real estate industry.
"I fell in love with the idea I am able to shape and build communities."
As a complete outsider, she says she started networking furiously. One friend introduced her to an award-winning broker, and he introduced her to others. She estimates she met with about 50 people in the space of less than three months.
She studied to get her real estate license, and joined JLL in April last year.
"It was a new role at a new company with a new team during a global pandemic."
And as a broker, she is among few women who stay in that role. "There are not many women in 100% commission-paid roles." With the long hours, the lack of stable income and the years it takes to build a book of business, women tend to leave that kind of role in about 3 years, she says. They either want to start a family or find the atmosphere is like a boys' locker room.
Challenges women face
Getting in to the industry can be a challenge for women, says Ho.
As a relationship-based industry, if you don't have a connection, it is difficult, especially if you come from a marginalized setting, not growing up in an affluent background.
Women also lack female mentors and role models, she adds. "It is hard to believe you can make it," when you don't see others like you.
Personal challenge
Ho was orphaned at 13 and started living on her own at 16. But, she adds, "It shaped me to be the positive, resilient person I am today."
Advice for women
"Don't sell yourself short, believe in yourself," she counsels other women, adding "Find people who will sponsor you, share your values, care about your success."
And find your voice, she adds. "Just because you are the only woman in the room doesn't mean you are less powerful or intelligent."
In the end, though, "It falls onto leadership to create those environments to really invest in female, especially diverse female, leadership."
A dream for the future
Her dream: "When we look around a meeting room and a boardroom to see more women, especially women of colour."
It is important for companies to hire people with a diversity of thought, she adds. Her background in social work was client-oriented and required strong relationship-building and communication skills. If a company hires the same type of people from the same business schools, they are not getting that range of diversity, she feels.
Lois Anaide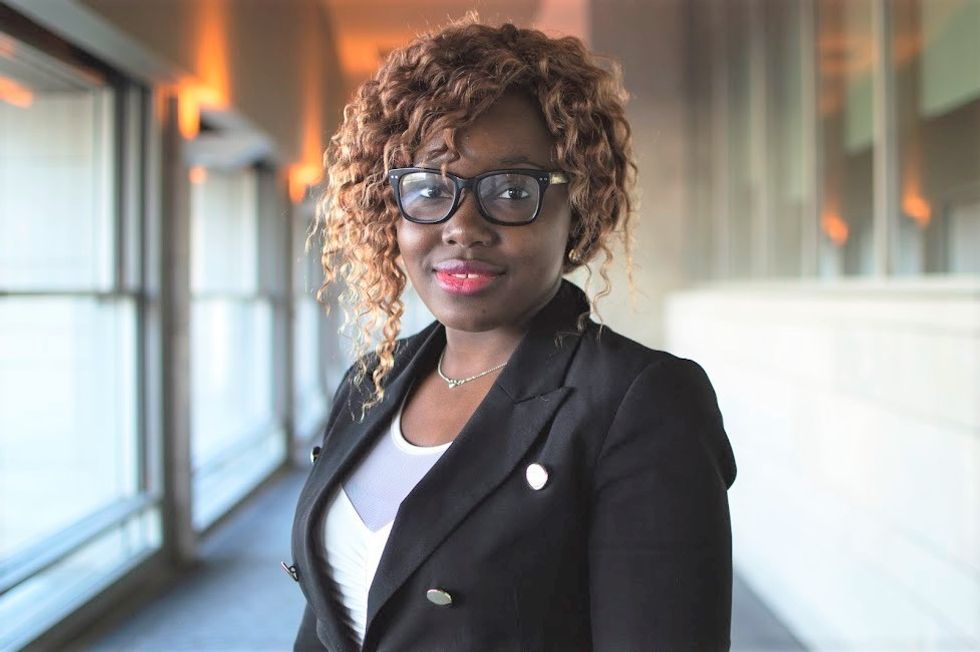 Background
Lois Anaide's family immigrated from Nigeria. She studied Business Administration at York University specializing in finance and strategy, but she always knew she wanted to go into real estate, she says.
She got involved with the real estate infrastructure club and interned at a retail brokerage firm.
Another internship at the assets management division at Manulife led to a full-time portfolio analyst role in 2019 (she received Toronto CREW's scholarship in 2019).
Challenges women face
"A lack of representation of women in all levels, including senior levels," is a major challenge. "If we want to get to the point where real estate isn't known as a male business, we have to take action."
That action needs to come from all levels, but especial senior levels, she says. "The body can't move if the head isn't leading the charge."
Personal challenge
Many women are socialized not to speak up, Anaide says, something she is still working on getting better at.
"When I first started, I didn't want to say anything in meetings. Then, after the call, I would call my manager and speak to them alone. My manager said, 'Speak up in a meeting,' and that boosted my confidence and enabled me to ask questions without fear of judgement."
Advice for women
"Go for what you want and don't be afraid to speak up for what you want," Anaide says. "We should be vocal and willing to ask questions."
She adds it is important to step out of one's comfort zone. "If you do something challenging you see a different way of doing things."
A dream for the future
"I want a future where [women's representation] isn't a conversation but it's a standard way of life."
Preyaa Soni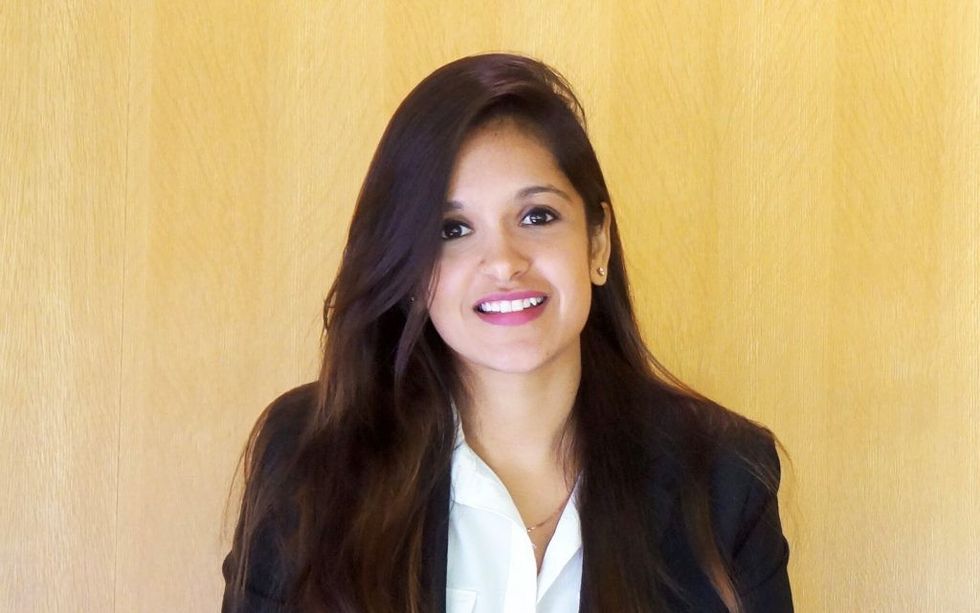 Background
Preyaa Soni studied architecture in India and worked on designing various mixed-use projects before coming to Canada about three years ago.
She received an MBA specializing in real estate and finance at York University's Schulich School of Business in 2020, joining Starlight as an asset management analyst after graduating.
"My interest was in the business side of the industry … where the bigger decisions were being made."
Challenges women face
While she feels she is too new to the industry to speak from personal experience, "based on what I heard during coffee chats, there is a lack of growth opportunities for women and you constantly need to prove yourself."
She does feel there has been a significant shift in recent years, as women slowly rise through industry.
Personal challenge
Coming from India, "one of the challenges I faced was to familiarize myself with the local real estate market and get a thorough understanding of the industry." Although her local MBA helped, "I attended a lot of industry events and went on a lot of coffee chats."
Not being from here, "I did have to put in a bit more effort," she says, and in job interviews to convey she understood the local market.
Advice to women
"Don't be afraid to step outside of your comfort zones," she suggests, adding that networking and joining professional associations is important to build a community. "Getting to know people in the industry … who face the same challenges makes things a lot easier."
A dream for the future
"I want to start my own real estate firm … I want to be a leader in the industry." Though she says she still has a lot to learn, "I want to be in a position to facilitate more opportunities for women in real estate."
Greeva Bhalla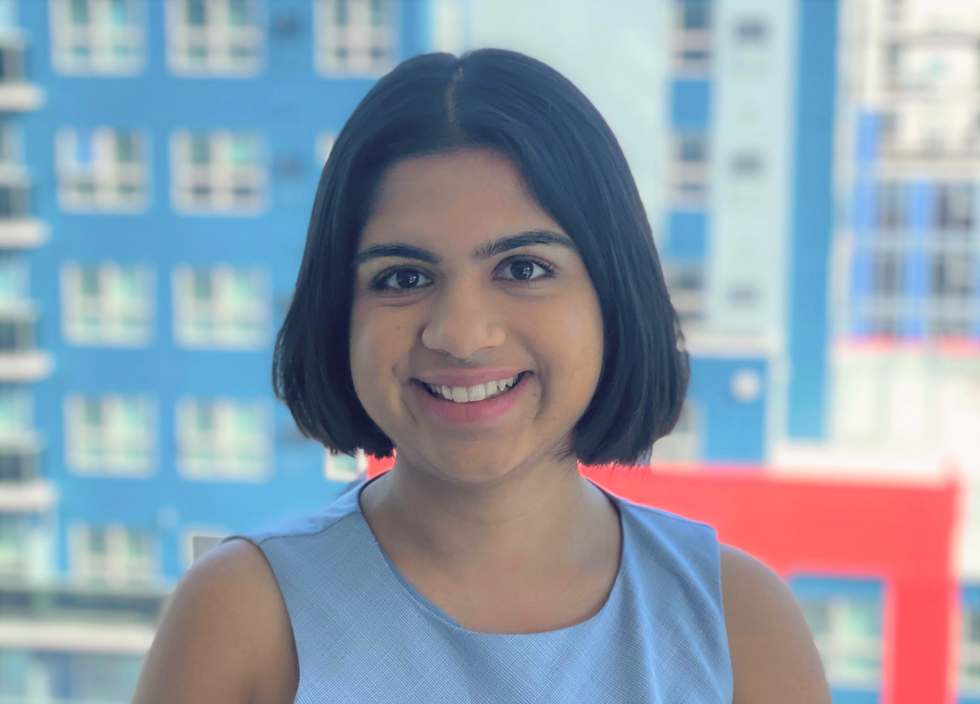 Background
Born in India, Greeva Bhalla came to Canada when she was about 3. She "just fell into real estate," she says.
In her second year at Queen's University doing a Bachelor of Commerce, she interned at Dream Unlimited Corp., which launched her interest in the industry. She signed with Wells Fargo in her third year of studies, joining the company's banking team in June of last year, working on providing financing for institutional players and large developers.
Challenges women face
Capital markets and finance are traditionally a male-dominated part of the industry. As the only woman on her team, she finds it difficult not having another woman to turn to. But joining CREW helped. "I connected with other women, learning how to navigate commercial real estate as a woman."
The industry is so relationship-driven, she says. "When the entire team is a bunch of guys … how do I learn about other teams and go about networking?"
It is also hard socially in a male-dominated environment, she says, where conversations tend revolve around sports.
Personal challenge
"The numbers come easy," says Bhalla. "What took a long time to overcome is that … real estate is about so much more than the numbers." It also requires thinking about people's lives. For instance, she uses an example from a case study: a Class A suburban office building with great sponsors and good credit looks good, but there is no parking: "How are people going to get there?"
Advice for women
Because the industry is male dominated, it can be intimidating, Bhalla says. She suggests: "Seek mentorship, get involved with associations, network with younger women."
She adds that women, especially, can fall prey to impostor syndrome. She suggests women remind themselves that they are competent. "Senior people would be able to see right through me if I didn't know what I was talking about."
A dream for the future
"I'm first-generation Canadian. My dream role would be to build the skyline in an Asian country." She imagines going into an emerging city and to be able to look at buildings when she visits and say "I helped with that."
"Real estate has more than just a physical impact … it has a social impact," she says.
Maria Netkal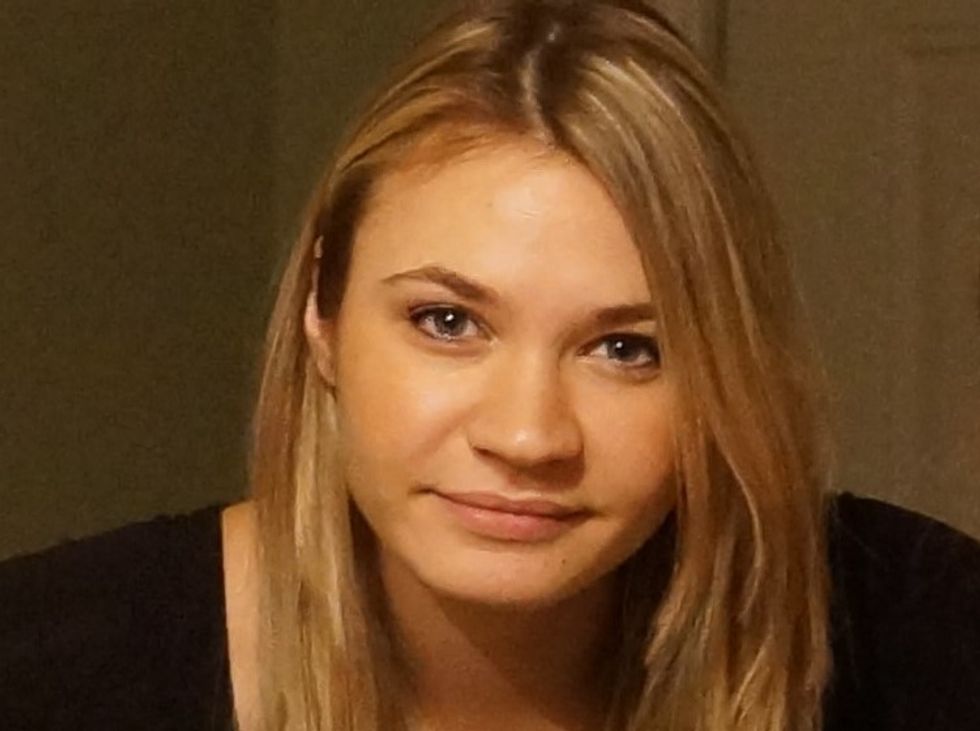 Background
Born and raised in Yalta, Ukraine, Maria Netkal immigrated with her family to Israel when she was 7 following the collapse of the Soviet Union. She came to Canada when she was 12.
As an undergraduate in Business Management at the Ted Rogers School of Management at Ryerson University, Netkal was drawn to the complexity of law within the real estate sector so she majored in law and business and minored in real estate. She also enrolled in a real estate finance course in order to learn more about mortgage markets, valuation techniques, and real asset portfolio analysis.
All this while raising a young daughter on her own.
She graduated last spring and joined Strathallen Property Management Inc. as a leasing administrator. Her next career aim is to move into property and asset management.
Challenges women face
"There are very few women in upper management and executive positions, which results in issues like the token woman concept, in which women have to work harder and longer hours to prove their worth and intellect to their male counterparts because they are perceived as a token or because they are simply a minority."
She adds, "There is a lack of female role models for young women who are just starting out in the CRE labour market, and it is harder to dream big when you don't see many females taking the lead around you." This impacts the pipeline for female talent, she notes.
Personal challenge
Her greatest challenge was doing an undergraduate degree, while participating in a leadership program, volunteering and mentoring junior co-op students, and completing a software certification, while at the same time being a single mom and raising a young daughter under the age of 4.
Advice to women
"Discipline, dedication and hard work does pay off," she says, adding, "Stay focused and keep moving forward towards your goals, and come to terms that you will make mistakes and that is okay because the greatest lessons come from failure. Just get right back up, dust yourself off and continue moving forward."
A dream for the future
"I have an infatuation with different styles of architecture so I plan to travel all the great cities of the world and exploring their architecture, culture, and cuisine with my daughter," says Netkal.