---
Despite high inflation and noted economic growth, the Bank of Canada has announced yet again that it will keep interest rates low until next year. 
Yesterday, the country's national bank confirmed that the borrowing rate will remain unchanged at 0.25% until the economy recovers further in a climate of uncertain times. The overnight lending rate has been kept on hold at its rock-bottom level since the onset of the pandemic.
The bank doesn't expect to raise the rate until some time between April and September 2022, which doesn't deviate from its previous guidance.
RELATED: What's the Biggest Mistake People Make When Securing a Mortgage?
According to the bank, factors like the new Omicron COVID-19 variant, BC's flooding disaster, low oil prices, and pandemic-inspired bottlenecks influenced the decision to keep interest rates on hold for the time being. 
In headline-dominating news, the annual pace of inflation rose to 4.7% in October, marking the fastest year-over-year gain in the consumer price index in 18 years. The bank did warn that inflation pressures could continue into the first half of 2022 before beginning to stabilize during the second half to 1 to 2%. By the end of 2022, the bank forecasts the annual inflation rate will fall to 2.1%.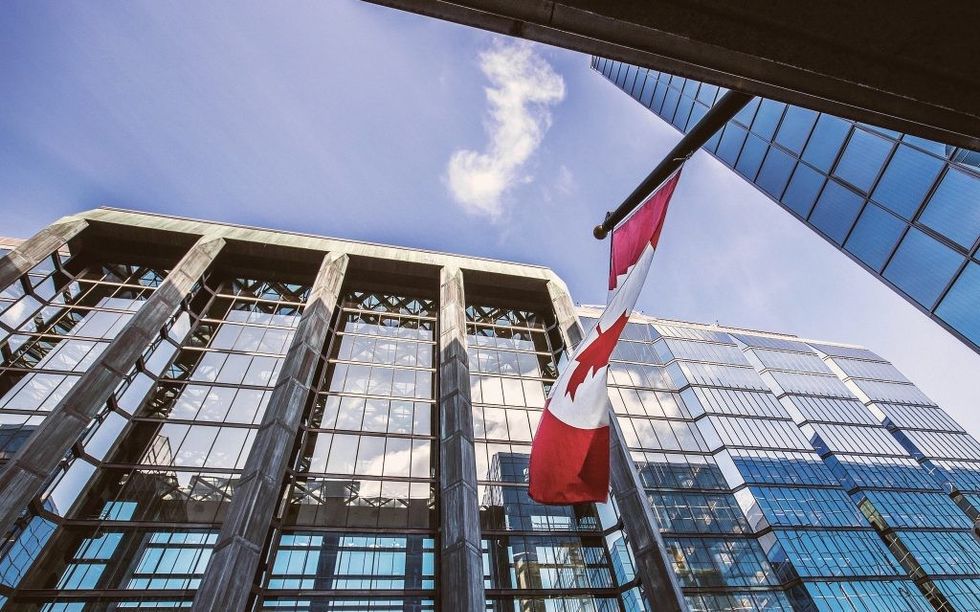 Bank of Canada/Flickr
So, what does yesterday's news mean for your mortgage rates?
Some lenders are hitting pause on intended mortgage rate hikes even as the Bank of Canada announced the rate will remain unchanged.
"There is a lot of discussion among lenders as to whether to hold variable mortgage rates steady or to raise them right now," says Sung Lee, RATESDOTCA expert and licensed mortgage agent. "Many were prepared to reduce the discount spread which would lead to higher variable rates, anticipating the Bank of Canada would push the timeline for raising rates forward to the first half of the year rather than the second half. With Omicron that's less certain, causing some lenders to take a wait-and-see approach." 
This pause could be a window for homebuyers to secure a low variable-rate mortgage ahead of the expected rate hikes in 2022, according to RATESDOTCA. 
While the overnight rates may remain unchanged for the time being, the potential for rate increases in early-to-mid 2022 is important to bear in mind. 
"Talk to your broker. If you're thinking of refinancing or switching to lock into today's low fixed rates, it's important to consider where you are in your mortgage term, what the penalty costs are for refinancing or switching early and how much a rate increase would impact your monthly costs. Variable rate mortgages may still be your best option," says mortgage broker and LowestRates.ca expert, Leah Zlatkin    
Historically, the Bank of Canada has raised and lowered rates in increments of 0.25%, and banks have adjusted their prime rates in tandem. Zlaktin says it would take several increases before today's best variable rates reach today's best five-year fixed rates. 
"Rates will go up eventually. An overnight rate increase would impact some variable-rate mortgages immediately, but not others. It depends on your mortgage terms," she says.
Mortgages