Westcorp has received development approval from the City of Kelowna for a striking 33-storey hotel on 289 Queensway in downtown Kelowna, right next to the waters of Okanagan Lake.
---
This is actually the third time Westcorp has received approval from city council for this downtown Kelowna hotel.
The development was originally approved on February 17, 2017. Development permits are only valid for two years, however, so Westcorp had to seek approval once more in 2020 after the first one expired. The second application was approved on February 4, 2020, but then also expired after the project was paused due to the COVID-19 pandemic, shortly after the presentation centre was completed and sales were about to launch.
According to the City of Kelowna's development portal, Westcorp filed for an application a third time on March 24 this year, with a decision date set for September 20. The portal does not reflect a decision, but City of Kelowna documents detailing the agenda and minutes of the September 20 council meeting include a copy of the granted permit.
Westcorp Downtown Kelowna Hotel
The proposed hotel is 33-storeys and would be mixed-use, including 175 hotel rooms and 65 residential units. The high-rise will also include three levels of underground parking and the proposal also includes investments into the area surrounding the site, including Kerry Park and a plaza that would lead down to the water.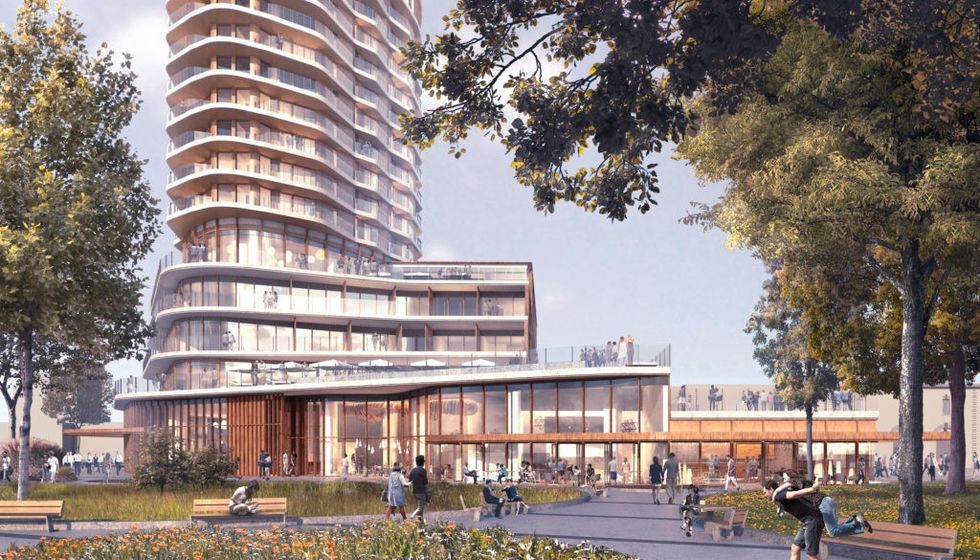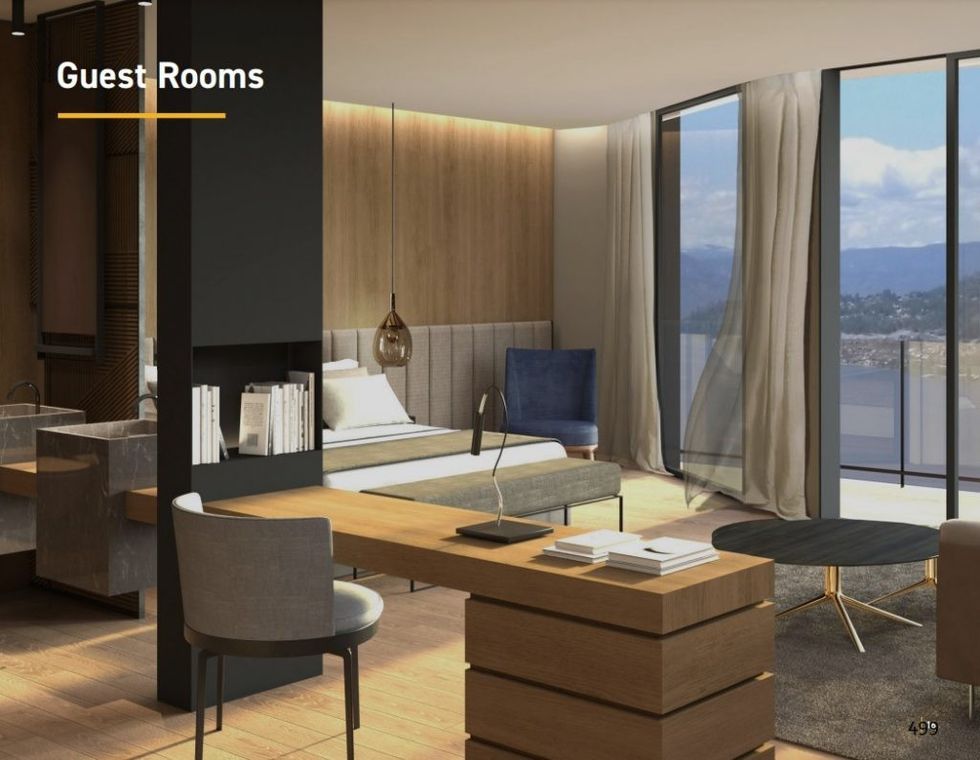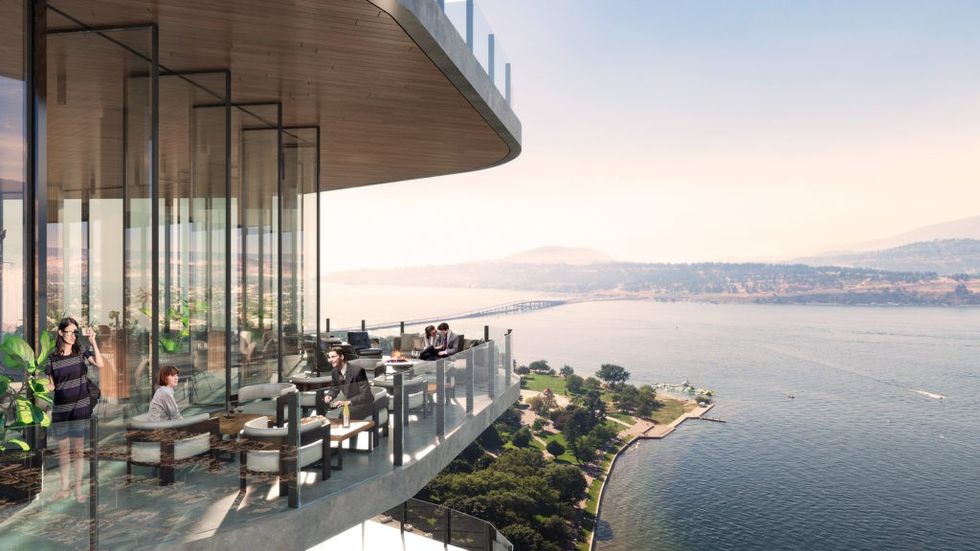 Images: Westcorp
The bottom half of the high-rise will consist of the hotel and its various amenities, such as restaurants, conference rooms, a spa/wellness centre, and retail stores. Floor 18 will house a restaurant and other dining experiences.
Residential units will then take up the upper half of the tower, with a penthouse on the top two floors.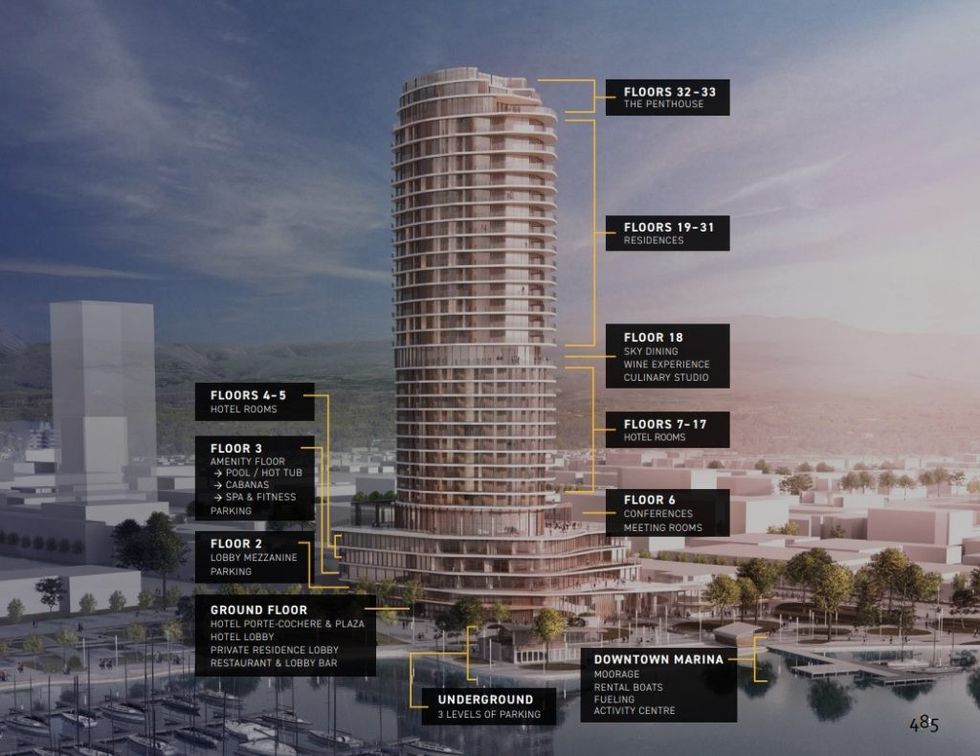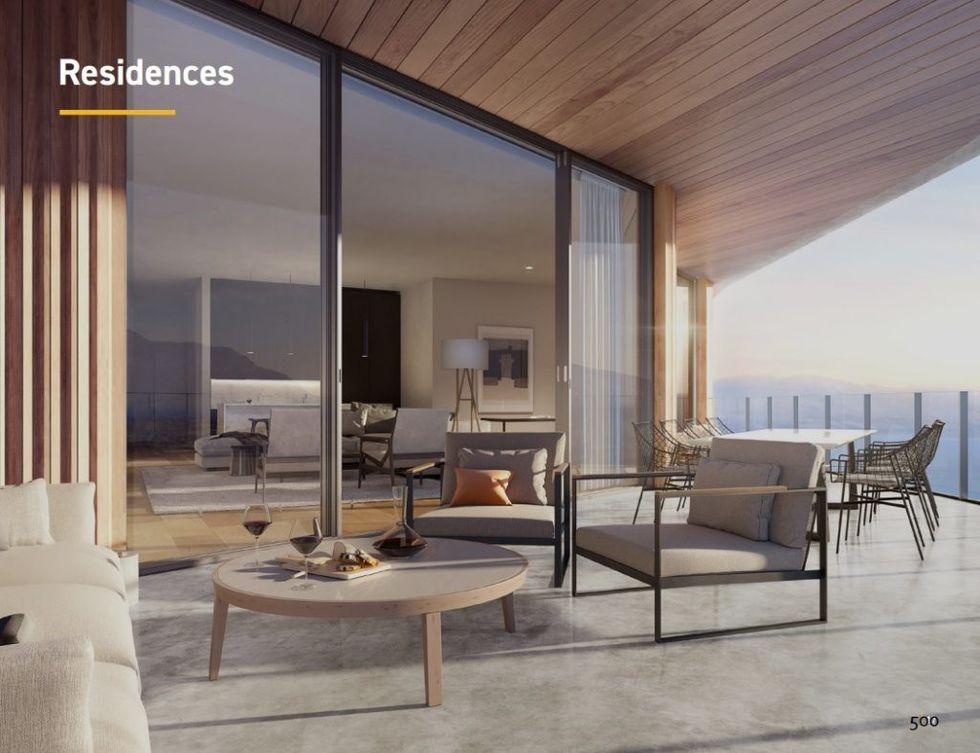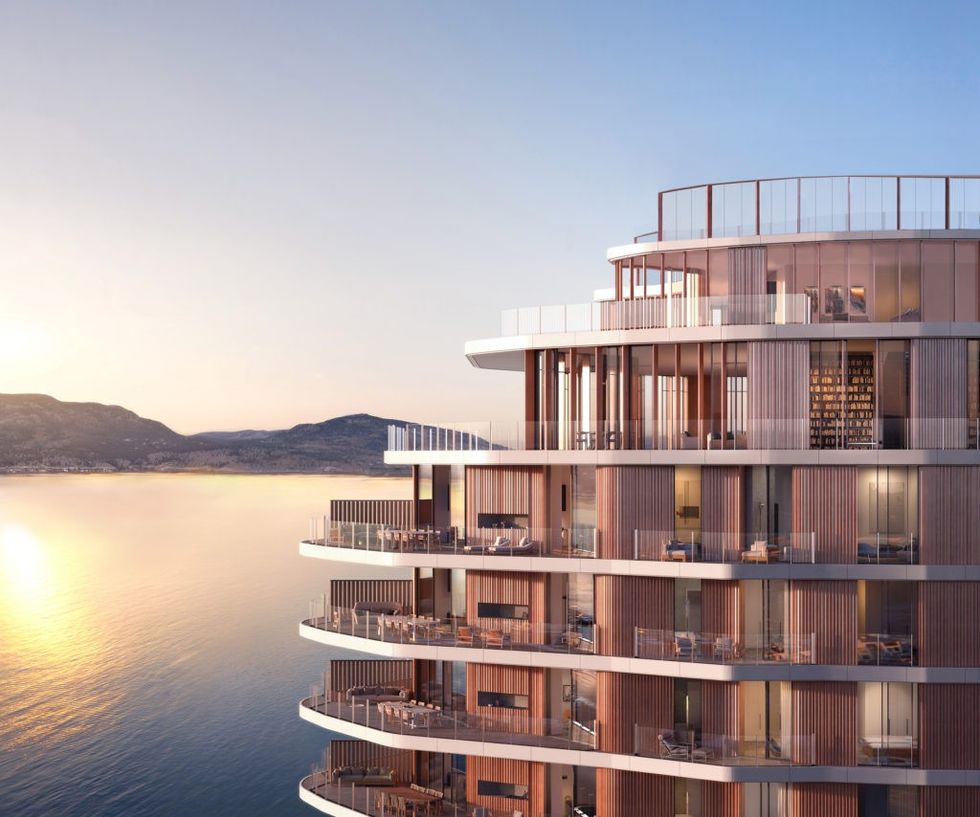 In a document submitted to city council, Westcorp said that no major design changes have been made since the February 2020 application, except for some adjustments as it relates to the number of hotel rooms (originally 184) and other small variances to comply with bylaws, as well as a correction of an error with the original floor area calculation.
READ: New Sutton Place Luxury Hotel Announced for Kelowna International Airport
Councillor Charlie Hodge reportedly voiced strong opposition to the project in the September 20 council meeting, however. "It's the wrong spot," Hodge said. "That is a park that has always been an icon for the people, and it should remain that way. I don't believe we should ever have high rises along the waterfront, along Abbott Street, never have and as long as I'm standing, I never will."
Hodge was the lone member of the council present to vote against the project, and the development application was approved.
This time around, though, because a new zoning bylaw was passed in the September 27 council meeting, Westcorp will only have one year to progress the project to the next stage of development and receive a building permit to begin construction.
Future Developments