Oro-Medonte
Urban Living
Finnish-Inspired Nordik Spa Finally Ready to Open Near Toronto
Those who have been patiently waiting for the highly-anticipated new Nordik spa promising an authentic Finnish sauna experience in Ontario are in for a surprise, as the opening date has been confirmed.
Located in the highlands of Horseshoe Valley, about an 80-minute drive north of Toronto in Oro-Medonte, the Vettä Nordic Spa will be officially opening to the public on Monday, January 3, 2022.
Vettä (Finnish for water) will open in stages with the initial introductory phase offering just massages and access to the Nordic Spa. However, due to some pandemic-related delays with shipments and supply chains, the spa will refrain from opening the main level restaurant and the boutique until a later date.
READ: Freed Corp. Closure of $330M Landmark Acquisition of Ontario Resort Properties
The day spa is set on 26 acres of land and is nestled amongst a maple and pine forest and will be an exciting addition to the four-season playground already established in the region.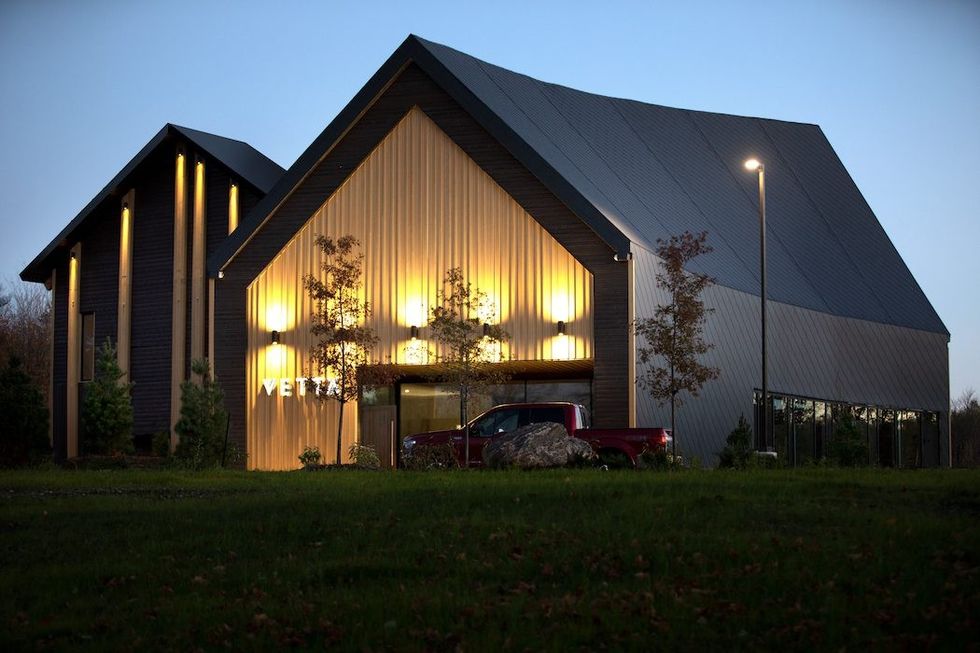 With a layout designed to resemble a European village, Vettä features a world-class facility with clean-lined architecture designed by ISM Architects and incorporates materials and inspiration imported from Finland to engage the visitors' senses.
From the nature-centred exterior, massage rooms, pools, saunas, and the exceptional guest experience, Vettä encourages guests to take the time for themselves in the healing sauna experience.​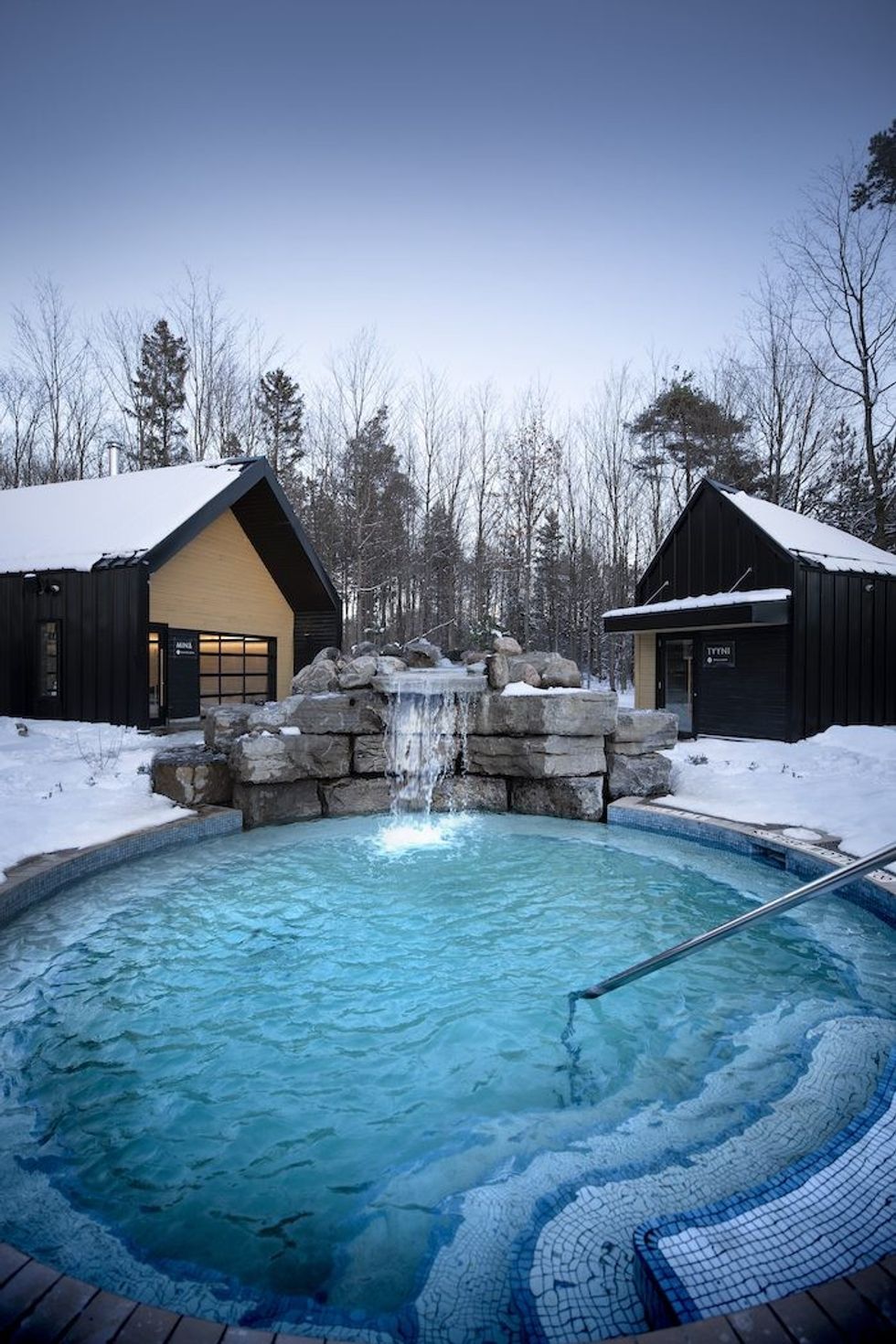 With a bright and open Scandi aesthetic, Vettä will include several outdoor warm and cold plunge pools for hydrotherapy, 12 massage rooms, two steam rooms, multiple saunas and relaxation areas, three eateries, and three patios.
Among the multiple saunas, the standout is the unusually spacious Sisu, which is one of North America's largest and most authentic wood-burning saunas, with capacity for more than 80 people at once.
Guests can also look forward to more of a social experience at Vettä. While there will be various designated quiet zones for those who wish to relax quietly on their own, in true Finnish-tradition, guests are encouraged to enjoy their spa time with friends or family members and have meaningful conversations during their spa escape.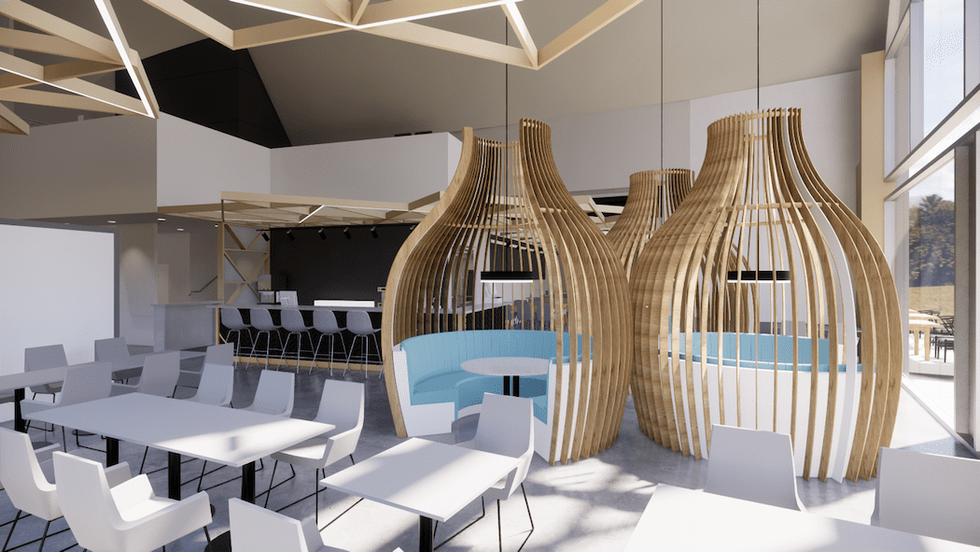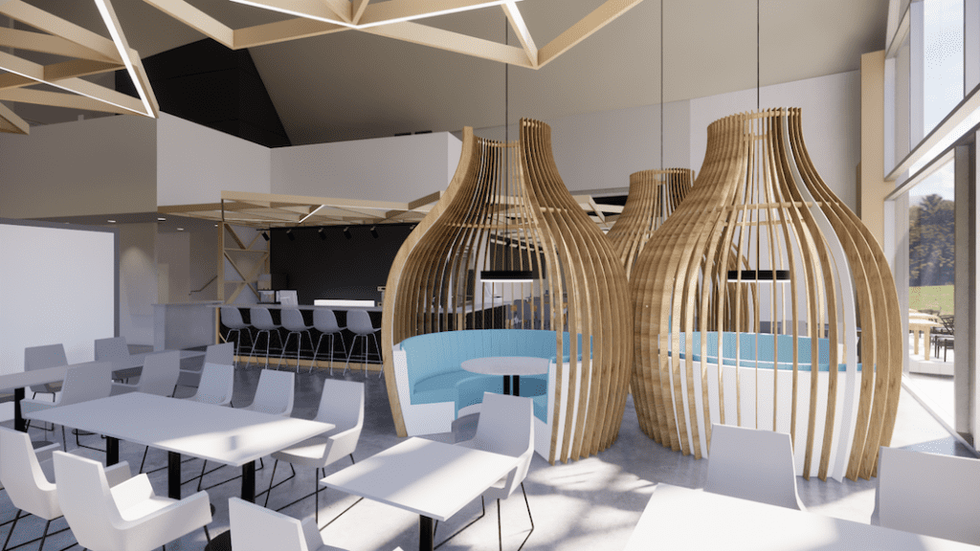 Guests can also look forward to a variety of great dining options, including the Finnish-inspired Grab-n-Go Coffee Bar; the Koivu Restaurant with two outdoor patios overlooking the spa and forest; and the Savu Bistro with a four season glass patio beside the waterfall.
"We are excited to see this day arrive, especially since it's a day in January," said Eric Harkonen, president and founder of Vettä Nordic Spa. "Offering our guests an opportunity to feel relaxed and reconnected with loved ones as a way to start off the new year feels fitting to the brand and to my Finnish heritage. Nothing beats the warmth of a sauna on a cold day in January."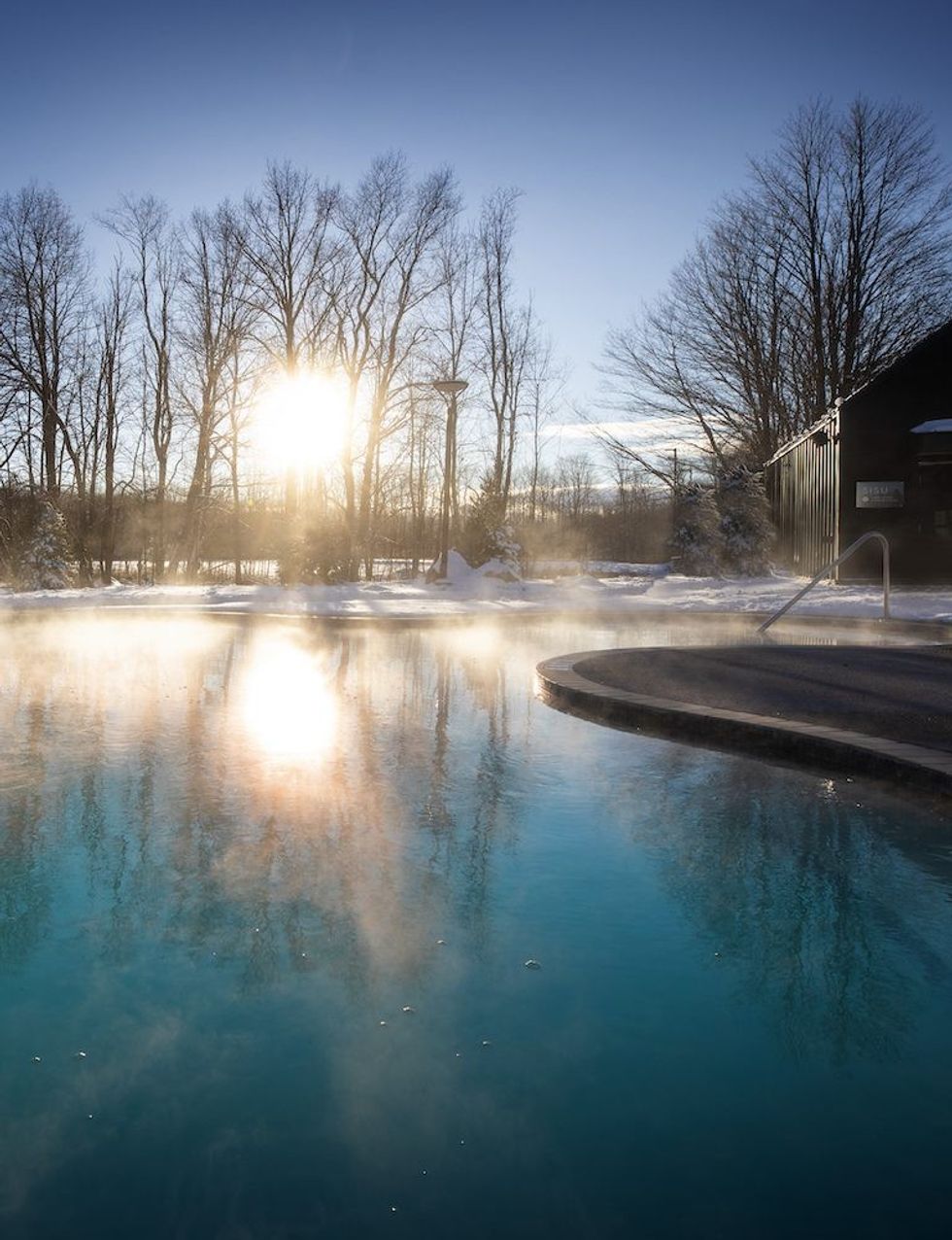 Ahead of Vettä's January opening date, an online booking system for the spa will launch with an introductory price in the next couple of weeks.
During the spa's introductory phase, guests can enjoy the Grab and Go Coffee Bar, RMT Massage Treatments, two Steam Rooms, four Saunas, the Hot Stone Room, four warm pools, two cold plunge pools, three relaxation rooms, and SAVU, the in-spa bistro.