Working from home is the new normal -- and that isn't likely to change after COVID.
Simply put, the pandemic has changed working patterns for good; gone are the Monday to Fridays spent squeezed into too-tight office spaces from 9 to 5.
---
And as employees adjust to their new situations, they are increasingly reevaluating their living situations and adapting their homes to meet both current and future needs. For many, the first thing on the list is a suitable home office.
Of course, having the right house remains the most important thing on anyone's list. And while 'location, location, location' remains the maxim of choice, the trends and desires behind where exactly buyers' consider the best locations to be is undeniably changing.
According to a poll conducted by Pollara Strategic Insights, 29% of first-time homebuyers in Canada are now searching outside of major cities, turning instead to suburbs and more rural areas. The benefits of places like these -- particularly during times of increased isolation -- are plentiful; tight-knit neighbourhoods, more natural surroundings, and private outdoor space (like backyards) are just a few of the perks.
Enter: Tyandaga Heights on the Park, the newest community in Burlington by National Homes. Located just minutes from Burlington's vibrant waterfront and within walking distance to schools, shopping, recreation, parks, and trails, the series of semi-detached and townhouse offerings has some of the best amenities the area has to offer. The place will be ideal for young professionals, couples, and families to settle down, with ample living space both indoors and outdoors.
Tyandaga Heights on the Park delivers the convenience of a big(ger) city paired with the charms of small-town living. And with a majority of the units being fitted with a home office, after a hard day's work, there's no dreaded downtown commute to worry about. Instead, a short stroll over to the renowned waterfront along Lake Ontario, and a relaxing stop at one of the many charming cafes and restaurants nearby awaits.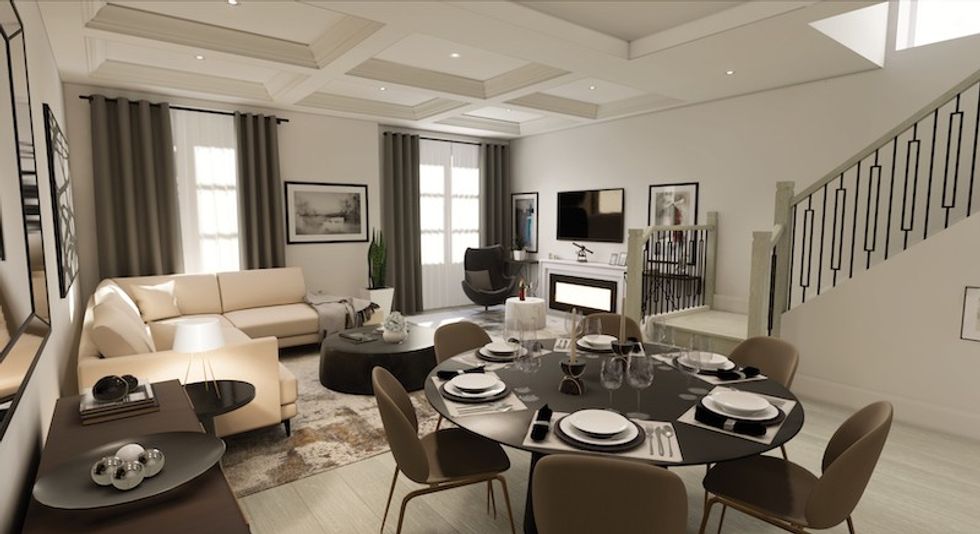 The community of townhouses and semis is nestled beside conservation lands and Tyandaga Golf Course, and offers extra deep ravine lots and a new park at its heart. Like all projects developed by National Homes, the needs of homeowners (that's you!) are at the forefront. After all, their slogan, 'You are the Blueprint' represents their dedication to creating homes that will optimize and balance homeowners' lifestyles. With over 5,000 homes in their portfolio of accomplishments, National has grown into one of the GTA's most successful and respected home builders.
"We believe that the needs of the customer should be the driving force behind every home we build," the development group says. "We believe a home should give you what you truly want. That it should make your life easier. It should suit the way you live."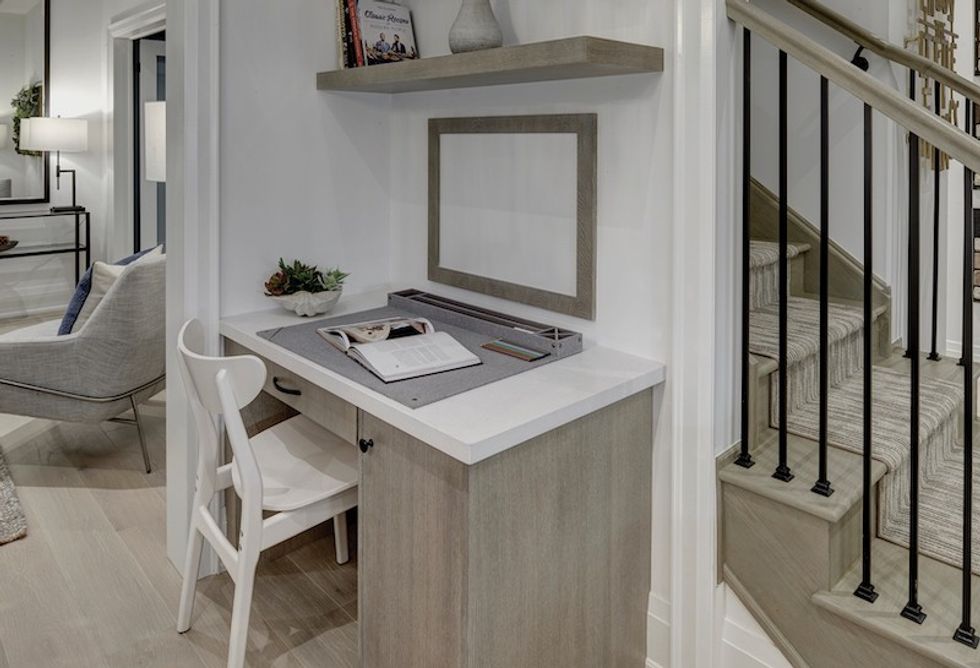 Located at 2100 Brant Street, the area is steeped with a rich history, being named after Joseph Brant, a war chief who lived in the 1700s and who was essential in the reconciliation between Canada and its native people. Construction in Tyandaga began in the early 1970s, soon after Burlington became incorporated as a city in 1974, and continued into the 1990s. The neighbourhood of Tyandaga is named in homage to Brant, who was also known as Thayendanegea, and is considered the founding father of Burlington.
Of course, living in a beautiful neighbourhood with a deep history and charming architecture, streets lined with trees, and unbeatable views of the city and Lake Ontario doesn't mean you can't still be connected to big city life. Whether you're traveling to Toronto, Mississauga, or the Niagara area, access to a major highway is mere minutes away.
And for the times when you're sticking closer to home -- most days, likely, as of late -- there are ample opportunities to soak up the sun and bask in the fresh air. As each Tyandaga Heights home is complete with a private yard or a large, private terrace, the kids will always have a safe and reliable place to burn off excess energy, while the adults will be able to enjoy a respite into the outdoors, no matter the state of public parks or restaurant patios in the area.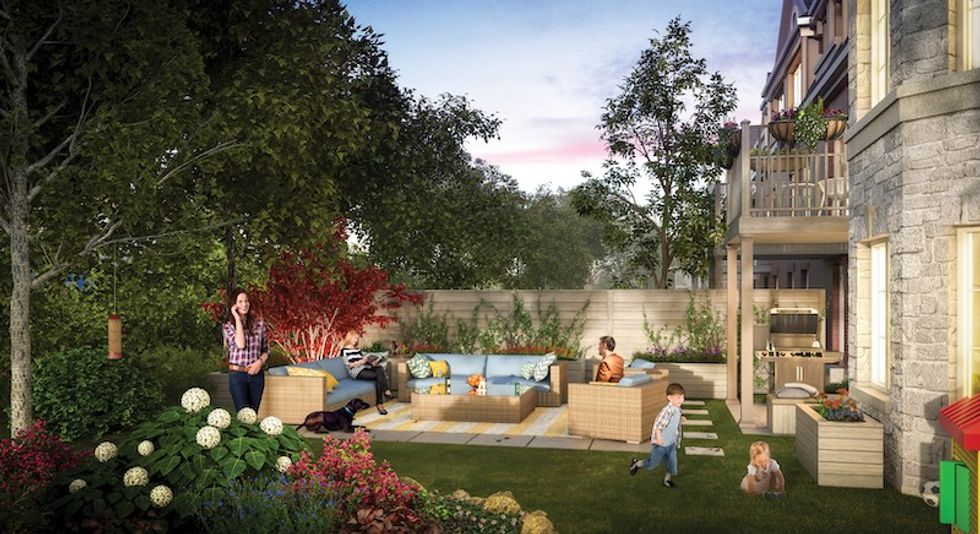 When sales begin this fall, interested homebuyers will have a collection of 150 units to choose from, including semi-detached and townhouses in five different architectural styles. Each home will provide features such as private garages, the aforementioned home offices, and plenty of outdoor space with either a backyard or an expansive private terrace. Floor plans will feature both two- and three-storey designs, and up to five bedrooms(!) to suit different needs. Not to mention contemporary open-concept layouts, abundant natural light, and functional spaces in each unit.
In other words, there's finally a home that makes perfect sense for both work and play.
To find out more about Tyandaga Heights on the Park, and to register, click here.
Future Developments