Good news for TTC riders! The full weekend subway closure scheduled for Line 1 has been cancelled.
But just because Line 1 is up and running doesn't mean there aren't other closures to be aware of. On Sunday, TTC riders commuting between St. George and Broadview stations should be mindful of a late opening as beam work continues between the terminals.
---
Here's what you need to know:
Late Opening
Line 2 subway service between St. George and Broadview stations will start by noon on Sunday, July 28 due to beam replacement work on the Prince Edward Viaduct.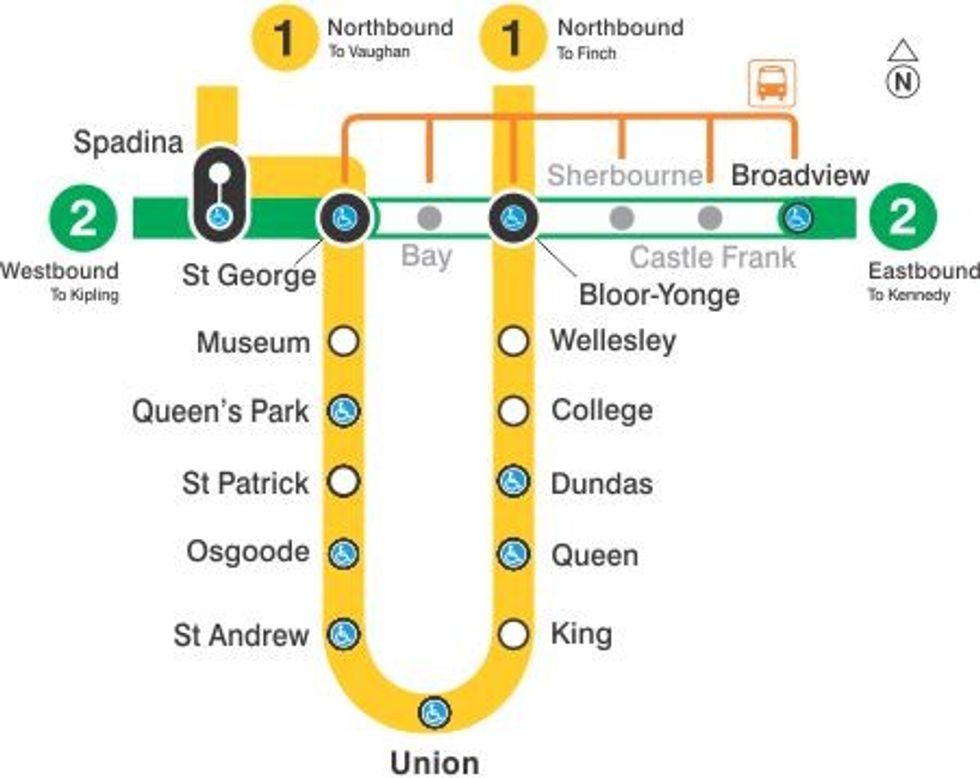 How To Navigate The Late Opening
Prior to noon on Sunday, shuttle buses and Wheel-Trans service will operate along the normal subway route. Buses will stop at all the regular subway station stops, just outside the typical zone. Wheel-Trans will also be available to TTC riders requiring accessible service.
Normal service will resume by noon on Sunday.
How To Pay
If you're paying with PRESTO during the subway closure just tap your card when you first board the TTC.
If you are transferring from the subway to a shuttle bus or from a shuttle bus to the subway, don't tap your PRESTO card again. Unlike normal subway to bus transfers, shuttle buses do not need a second tap.
Cash and token fares will still be accepted on the shuttle bus, which will get you a transfer onto the subway (and vice versa).
Toronto