Every year for the past 15 years over 200,000 residents, students, businesses, organizations and community groups join together for an annual clean up of city wide public spaces.
This year's events are coming up this weekend.
---
Community Cleanup Days: Saturday, April 21 and Sunday, April 22
Corporate 20-Minute Makeover: Friday, April 20
School Cleanup Day: Friday, April 20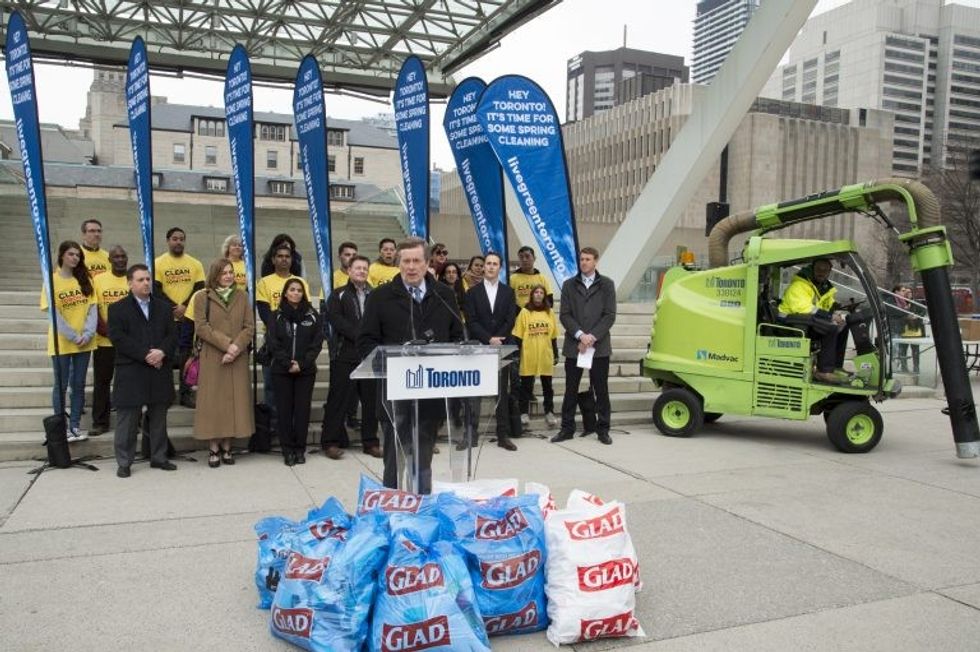 (Photo courtesy of City of Toronto)
If you'd like to take part, you have to register your clean up event. The City will support registered cleanups with litter and recycling bags and special litter collection, subject to approval.
Registering your event also ensures that multiple groups do not gather to clean up the same location.
Registration for corporate and school clean ups have closed, but community clean-ups will be open for registration until the end day, April 17.
On Saturday April 21 and Sunday April 22, choose your favourite park, beach, ravine or any other public space that needs a cleanup with family, friends, or neighbours.
As of the time of publishing, here's where registration numbers stand:
350 Community Cleanups
453 School Cleanups
219 Corporate Cleanups
174,717 Volunteers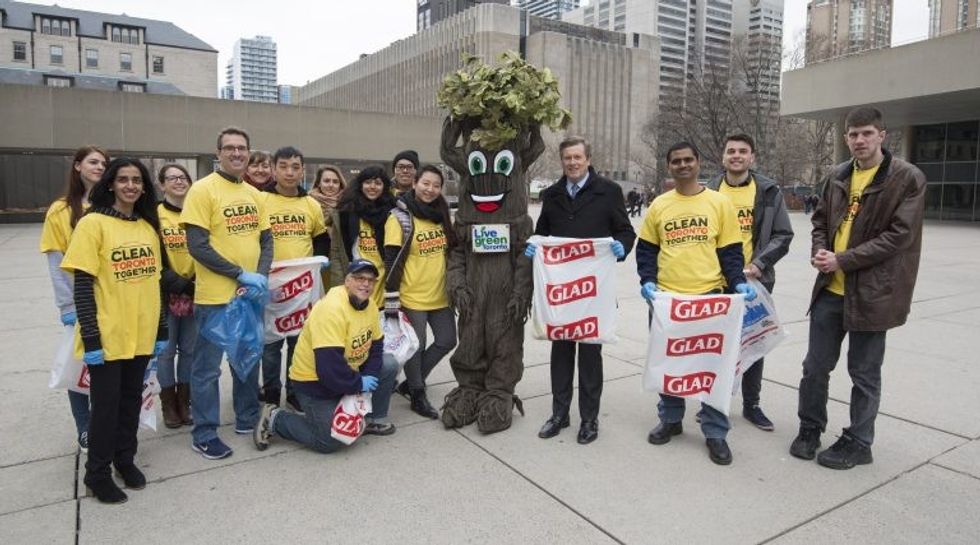 (Photo courtesy of City of Toronto)
You can register now with the City of Toronto
Community