---
Toronto's Bloor-Yonge station has been around for close to 70 years, and it's one step closer to getting a much-needed facelift.
In October, the Toronto Transit Commission (TTC) awarded the Bloor-Yonge station contract to Aecom, an American multinational infrastructure consulting firm. Aecom will act as owner's engineer across all phases of the Bloor-Yonge Capacity Improvements (BYCI) project, and the expectation is that the firm will help facilitate a more modern and accessible station, while expanding ridership capacity and enhancing the customer experience.
"Bloor-Yonge Station is a critical interchange -- the busiest in Toronto's subway system and one of the busiest in North America -- and we're thrilled to help deliver these important improvements for the community," said Marc Devlin, chief executive of AECOM's Canada region, in a press release. "We're proud to have delivered a diverse range of infrastructure projects as a trusted service provider to the TTC since 1979, including over 10 years on the BYCI project, and are pleased to implement our deep understanding of their collaborative delivery approach, design standards, and operating procedures to help them see this vital project through to completion." 
On an average day, the Bloor-Yonge station sees more than 220,000 passengers pass through, but the current space -- constructed in 1953 and in use since 1954 -- has struggled to support that level of ridership. Moreover, the station is expected to see even more foot traffic in the years to come due to Toronto's growing population and forthcoming transport infrastructure, including the northern extension of Line 1 to Richmond Hill Centre, the opening of the Eglinton Crosstown LRT, and the Ontario Line.
The BYCI project includes the extension of Line 1 northbound and southbound platforms, the construction of a second platform to enhance capacity for eastbound passengers on Line 2, a new barrier-free entrance, a new exit to Bloor Street, new fan plants to improve ventilation, utility upgrades, and new escalators, elevators, stairs. The project will also improve the aesthetics of the station, with new public art and station finishes.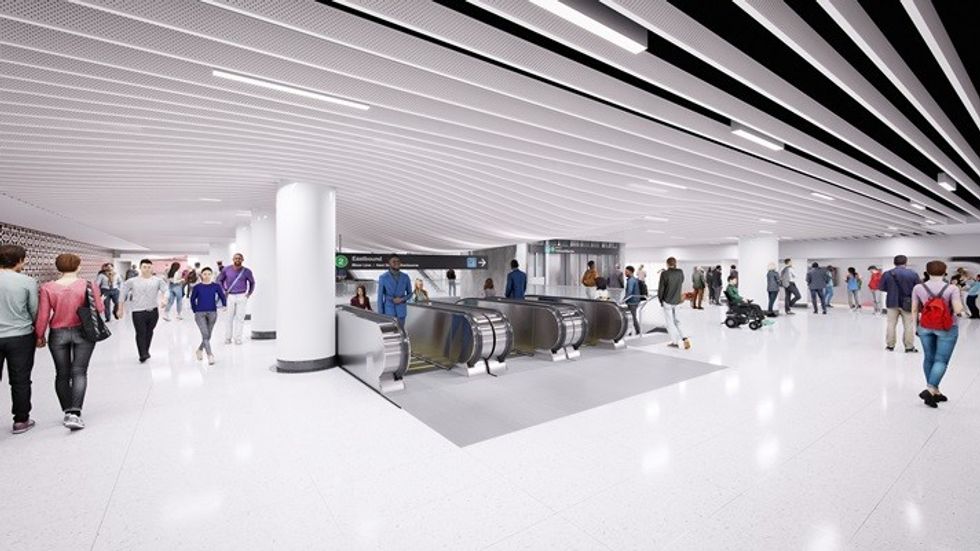 Artist's rendering of the future Bloor-Yonge Station expanded Line 1 Southbound platform.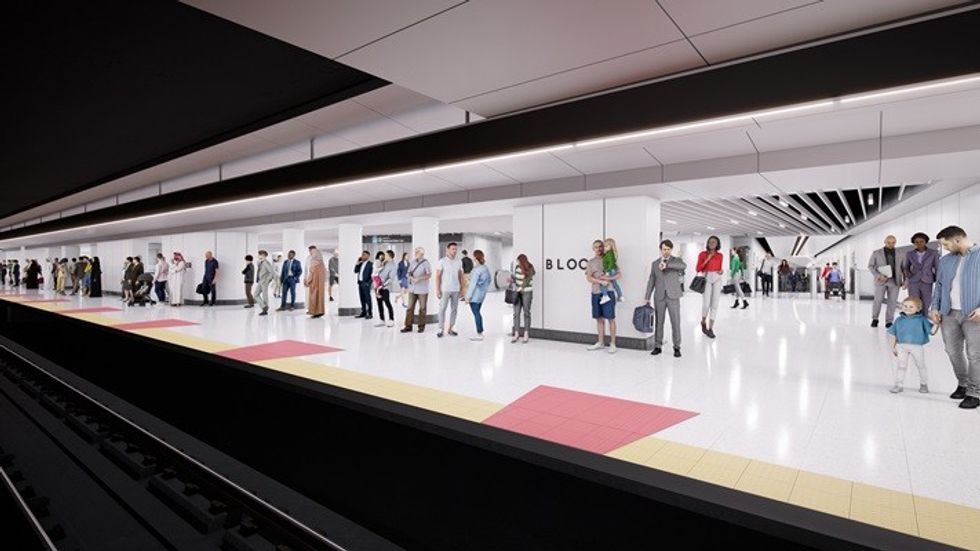 Artist's rendering of the future Bloor-Yonge Station expanded Line 1 Northbound platform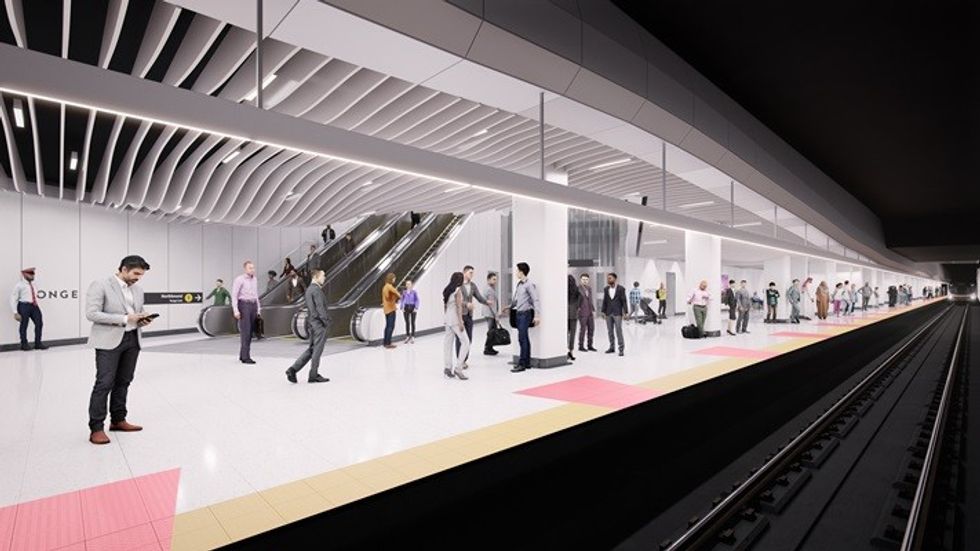 Artist's rendering of the new Bloor-Yonge Station Line 2 eastbound platform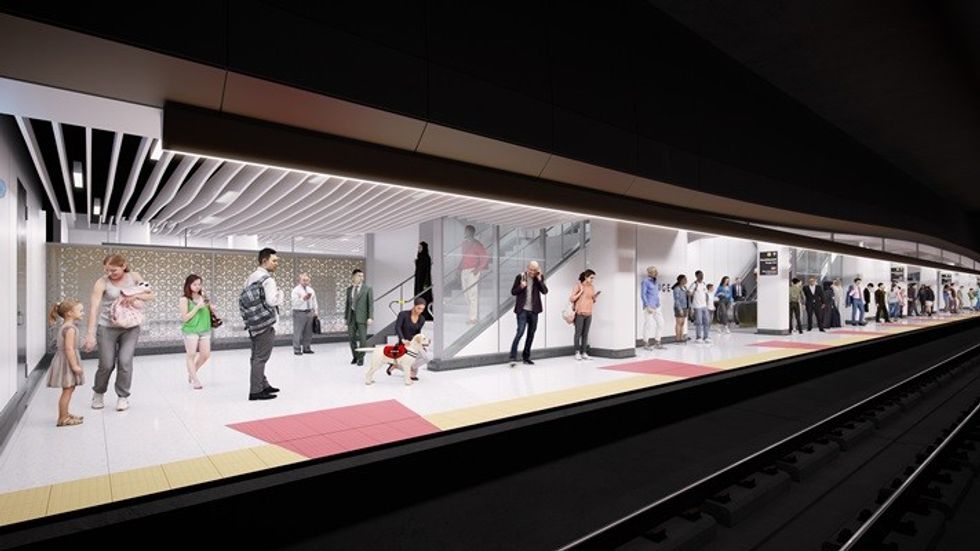 Artist's rendering of the reconfigured Bloor-Yonge Station Line 2 westbound platform
The BYCI is estimated to cost $1.5B, and funding will be supplied by the City of Toronto, the Province, and the Federal government. Construction on is slated to begin in 2024.
Transportation